It is all fun and games, but it is even better when you get to share that surreal experience with the world, right? Well, game recording software helps with just that. It doesn't matter whether you are playing Minecraft or a sniper game; getting to share it with an audience is always pretty amazing. And, with the advancing technology, the process has become a lot easier for gamers.
The game recording software applications come in handy for seamless game screen recording, especially for the gaming YouTubers who share the same experience with their viewers. There are multiple types of game recording software for windows out there, and all of them claim to be the best in the market. Which one would you pick?
Also read: 11 Best ePub Readers for Windows & macOS
List of Best Game Recording Software for Windows
1. Gecata by Movavi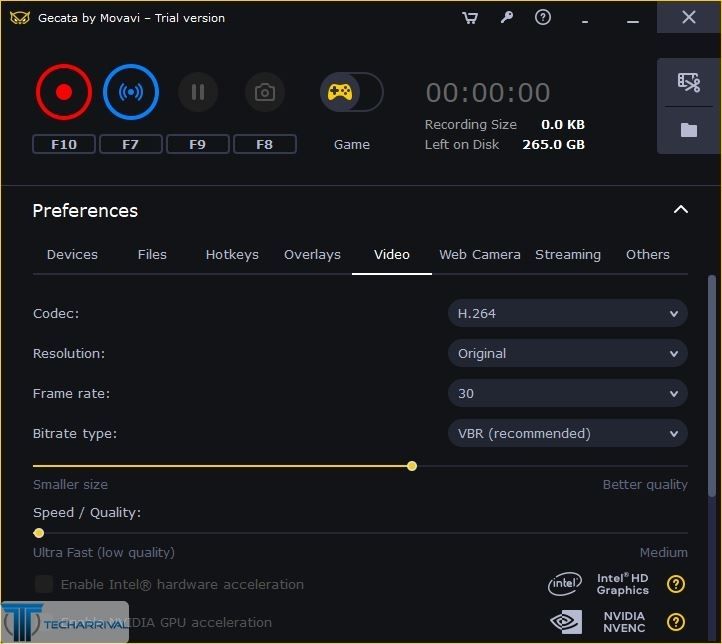 For Windows users looking for a lightweight but highly functional game recording software, Gecata is likely one of the best options. It also promises seamless one-click, lag-free operation that lets you stream and record simultaneously. It comes with individual hotkeys that enable you to navigate through your game without any interruptions. It also allows you to record the videos at 4K up to 120fps, which is pretty surprising for a software of this caliber. It comes with a free trial, following which you can download the full version for a reasonable price. The interface of the platform allows you to edit the unwanted part from the streams with ease.
Features
4K @ 120fps
Lag-free operation
Hotkeys Support
Multiple video formats
Available on: Windows
2. Open Broadcaster Software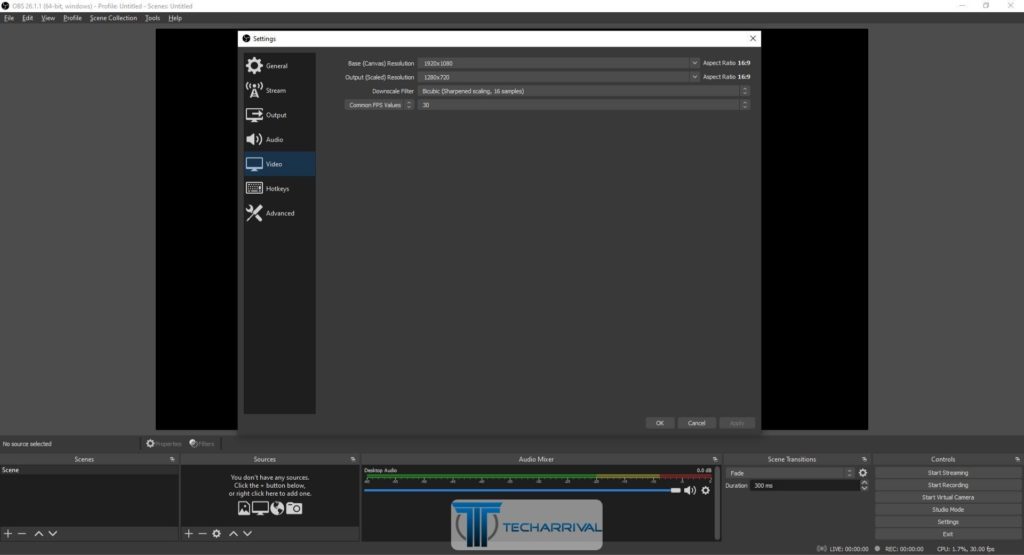 If you are playing games on Windows, the Open Broadcaster Software is hands down one of the best options, primarily because of the software's open-source nature. The best thing about this software is the duality of its functions. It lets the gamers stream their content and record it, whatever floats their boat. It also doesn't require any special settings when you are recording it, making the process easy. It also supports the recordings in two settings of mp4 and flv formats. Aside from the direct recording options, it also comes with detailed tutorials that you can look into.
Features
Free & Open-source
Supports various plugins
Compatible with multiple streaming platforms
Available on: Windows, macOS, Linux
3. Bandicam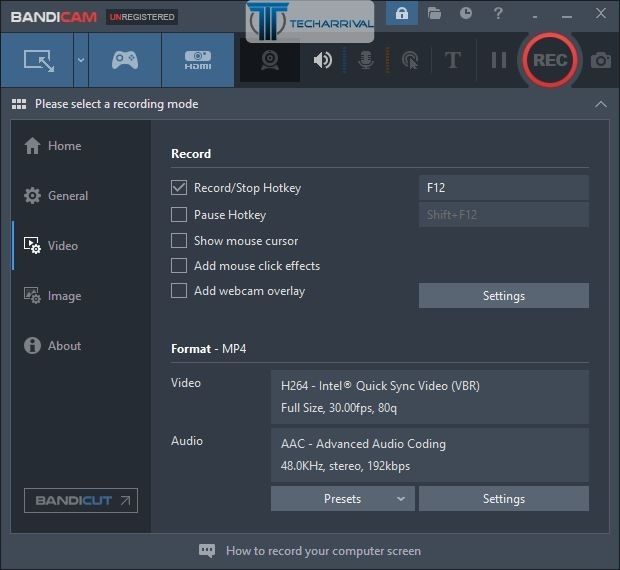 Even though this software comes with a few limitations, Bandicam is one of those platforms that doesn't offer streaming but enables you to record and screen record according to the user's needs. It comes with the additional feature of allowing the users to record from external sources like smartphones. This software's bestselling factor is that it enables you to record up to 480fps and up to 4K UHD resolution. If you are one for streaming your games, this isn't the best option, but we can recommend it for screen recording.
---
Protect Your Online Privacy With Surfshark
[The VPN that we use here at Tech Arrival]
---
Features
Codecs and compression options
Records up to 480fps & up to 4K resolution
Unlimited recording with the paid version
Doesn't allow streaming
Available on: Windows
4. Streamlabs OBS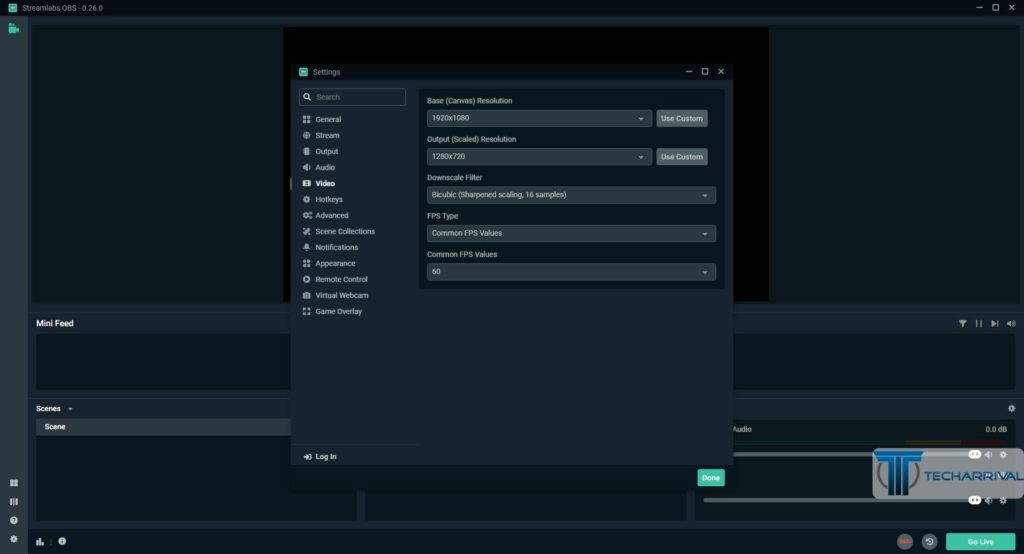 If you used Open Broadcaster Software before and didn't like the user experience on that platform, you can look out for Streamlabs OBS instead. It supports screen recording as well as video streaming. It has a range of amazing integrated features that work amazingly with Windows layout, especially when streaming games on Windows. Once you download the application, it makes a Streamlabs account that enables you to seamlessly import all the tools from the company's website. 
Features
Free & Easy to Use
Supports multiple plug-ins
Connects seamlessly with Streamlabs account
Available on: Windows
5. Screen Grabber Premium

Known for its versatile recording options, Screen Grabber Premium allows you to either record the whole screen, part of the screen, or even just the webcam. It also enables seamless recording in all video formats, including mp4. Gamers don't mind investing in this platform because of the added functions it comes with. The built-in editor is a big win in this software that enables you to add text or in-lays, according to one's needs. It is also compatible with Windows and macOS. The user interface is pretty simple, so you don't have to be tech-savvy.
Features
Supports multiple video formats
Built-in editor
Simple user interface
Available on: Windows, macOS
6. Nvidia GeForce Experience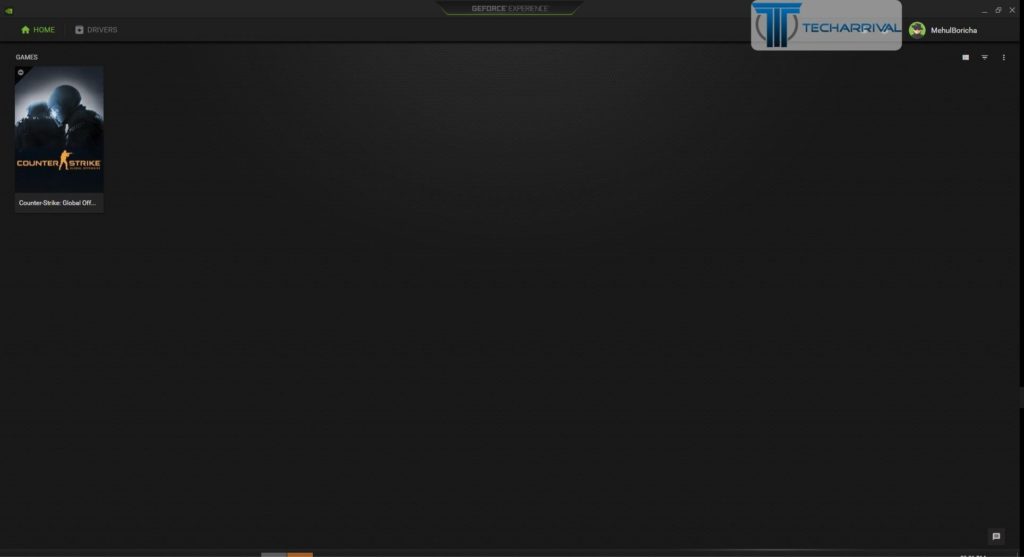 Like the software's name suggests, the Nvidia GeForce Experience is highly compatible with Windows devices with NVIDIA GPU. It is equipped with the NVIDIA Shadowplay feature that may require you to update the NVIDIA drivers. It works and blends well with many games available, especially with the latest features and functions.
Features
Free & Easy to Use
Takes advantage of GPU
Available on: Windows
---
Protect Your Online Privacy With Surfshark
[The VPN that we use here at Tech Arrival]
---
7. Fraps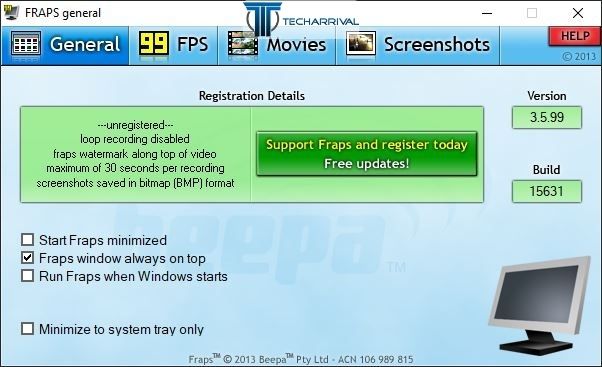 For those who are looking for an OG screen recorder for gaming options, Fraps is likely one of the best options around. The first launch of this software dates back seven years back, which is one of the many reasons why gamers rely on this platform. It does come with a free as well as a paid version. But, the free version is limited, so you need to be wary of that. The software enables you to run performance benchmarking and capture every part of the game you are currently playing.
Features
FPS counter and benchmarking
Has screenshot feature
OG screen recording software
Available on: Windows
8. Radeon ReLive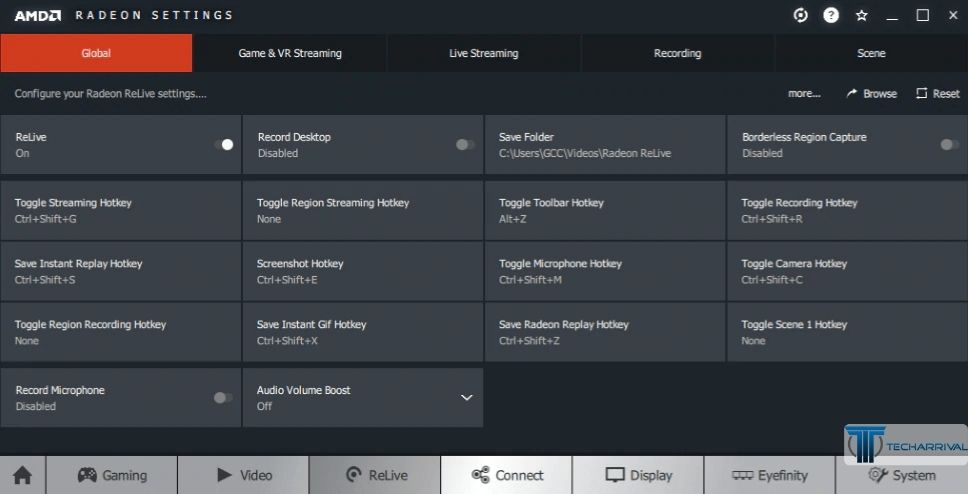 Priorly known as AMD ReLive, Radeon ReLive is likely one of the absolute best options for recording games on Windows. The software utilizes the GPU to help save the CPU cycle in the system. It enables the gamers to record their games at their maximum frame rates, for crisp and clear recordings without any hassle. If you have a lot of complex streaming setups, this is going to fall short. It has excess room for upscaling, which means that you can enhance the recording quality; even when you are streaming the game at 1080p, you can record it at 4K quality.
Features
Free
Utilizes GPU 
Has to room for upscaling
Available on: Windows
9. GoPlay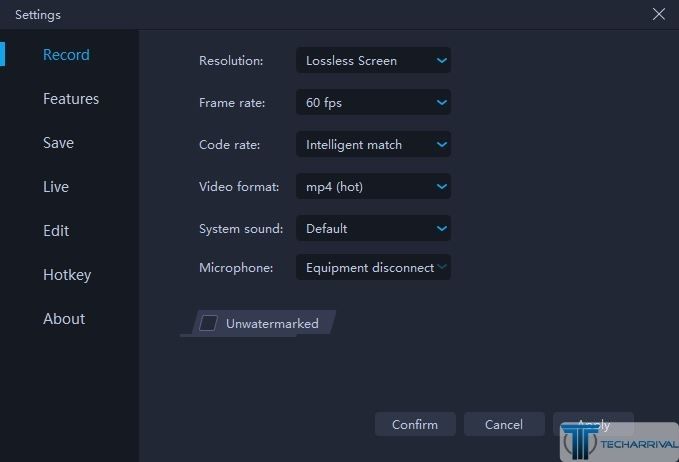 Aside from the straightforward recording, the platform provides the excess option of picture-on-picture snapshots too. It comes with a built-in editor that enables you to edit the recorded streaming right in the software. It allows you to trim, copy, merge, and add subtitles to your recordings seamlessly. It also helps polish the quality of poor recordings, which is a bonus. It starts with a free trial, following which you can avail of the software at $4.90 per month.
Features
Built-in editor
Polishes the quality of recordings
Multiple format support
Available on: Windows
10. XSplit Gamecaster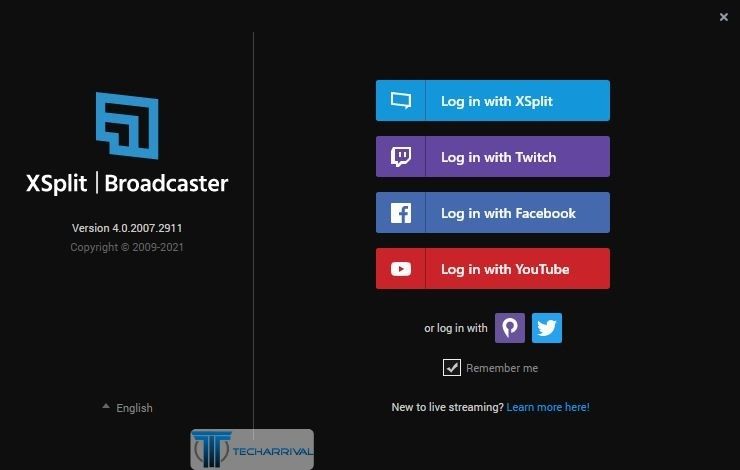 For the gamers looking for power-packed functions, XSplit Gamecaster is likely one of the absolute best options out there. Aside from recording, it enables a seamless streaming option via leading channels like Twitch. It records the gameplay at a superior quality. If you aren't that tech-savvy, this is likely one of the best options, especially because of the simple UI that readjusts everything according to your system's requirements. It allows minimal editing features too. The built-in video editor is again one of the best options, enabling you to trim, merge, and edit the videos without any hassle.
Features
---
Protect Your Online Privacy With Surfshark
[The VPN that we use here at Tech Arrival]
---
Free version available
Readjusts according to system settings
Built-in editor
Available on: Windows
11. LoiLo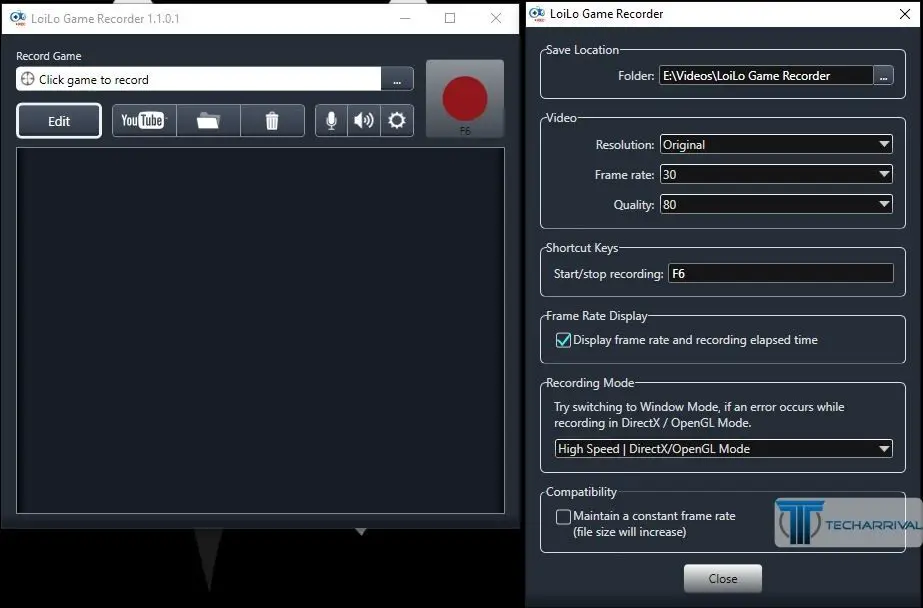 If you have used the LoiLo editing app before, you can rely on this platform for your game recordings or streaming. It is free software, which is the best thing about it. It lacks a few crucial functions like the picture in picture function and a few of the advanced functions, but you are getting it for free, so you can't necessarily complain. It enables full HD recordings along with the Motion JPEG format, which is likely one of the best options around. If you don't have the excess money to spare on recording software, LoiLo is hands down one of the best options available.
Features
Free & Easy to Use
Full HD recordings
Available on: Windows
With so many fantastic game recording software for Windows available in the market, choosing one can be confusing. Some of those mentioned above are for beginners and some for advanced users, depending on the requirements the gamers have. The list above should satisfy all your needs without any hassle at all. Give them a try and check which one works the best for you.
Also read: 10 Best Windows 10 Themes and SkinPacks
Frequently Asked Questions (FAQs)
Why is Game Recording Software? 
A game recording software allows you to record your game screen and share your experience with others. They also have the capability to record in multiple formats and at the desired resolution and frame rate. Some of them can also have stream the gameplay directly to services like twitch.
What is the Best thing about Gecata Game Recording Software? 
Gecata is one of the game recording software developed by Movavi that allows 4k recording.
Which Game Recording Software Supports All Formats? 
Screen Grabber Premium is one game recording software that supports all formats including mp4.
Why Game Recording Software are Used?
There are several reasons:
– Offers real-time editing
– Simultaneous recording with webcam and microphone
– Screenshot while playing games
– Live Streaming Support
---
Protect Your Online Privacy With Surfshark
[The VPN that we use here at Tech Arrival]
---
Can Game Recording Software Decrease Your Game Performance?
Yes, in a kind of may. Game recording software has started taking advantage of GPU acceleration while recording the games, but the software that is more CPU bounded may take a noticeable hit on the gameplay.