The existence of GPS and navigation apps has made our lives so much easier. You no longer have to depend on pedestrians for directions when driving to a new location. With a GPS app on your smartphone, you will never lose your way.
A good navigation app should be convenient to use and provide you with accurate directions. You will find plenty of GPS apps for both iOS and Android devices. It often becomes difficult to choose the right one. To clear all doubts and confusion, we have reviewed some of the best ones below.
Also read: 17 Best Online Multiplayer Games for Android & iPhone
List of Best GPS & Navigation Apps
1. Google Maps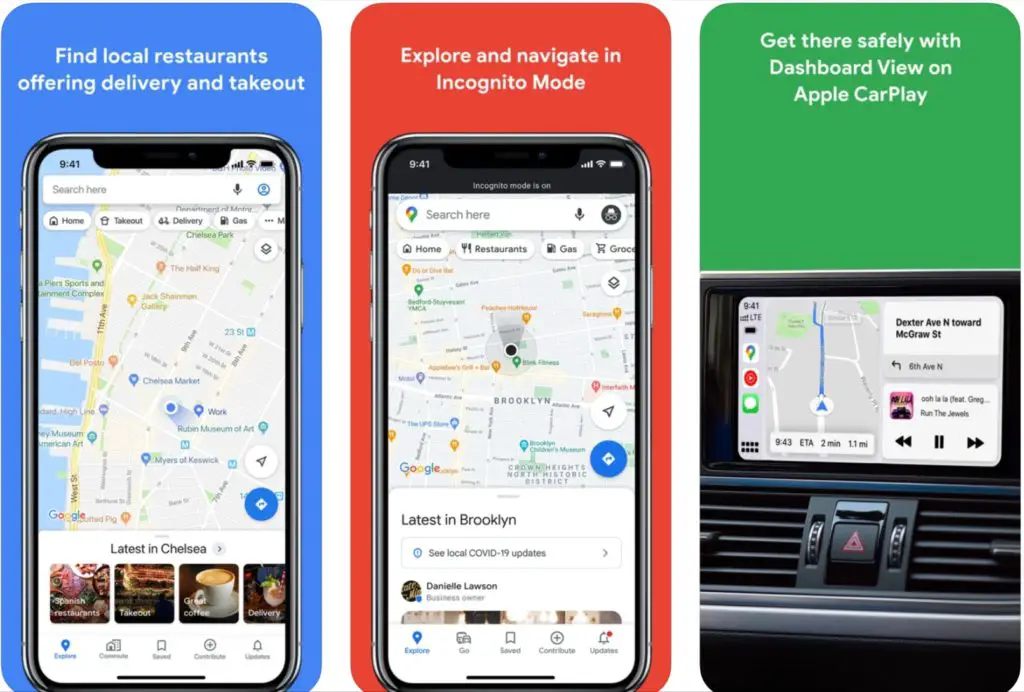 If you are using an Android smartphone, you will find Google Maps pre-installed on your device. It is a user-friendly and reliable GPS app that receives regular updates. It has many great features like 360-degree street view, satellite imagery, and route planning. Due to all such exclusive features, Google Maps always stays ahead of other navigation apps. Besides showing you the right directions, it also gives you real-time traffic details, Google assistant integrations, and music streaming. This is a feature-rich app that is worth having on your phone.
2. Apple Maps

Apple Maps is a built-in GPS application for iOS users. It is free to use and has many good features. With a simple interface, it makes it easier for users to use this app. Instead of including many features, Apple has maintained a minimal-looking screen with fewer options. It offers a realistic view which makes it exciting to use this app. If you use Apple CarPlay, Apple Watch, or any other Apple device, you will find this app useful.
3. Waze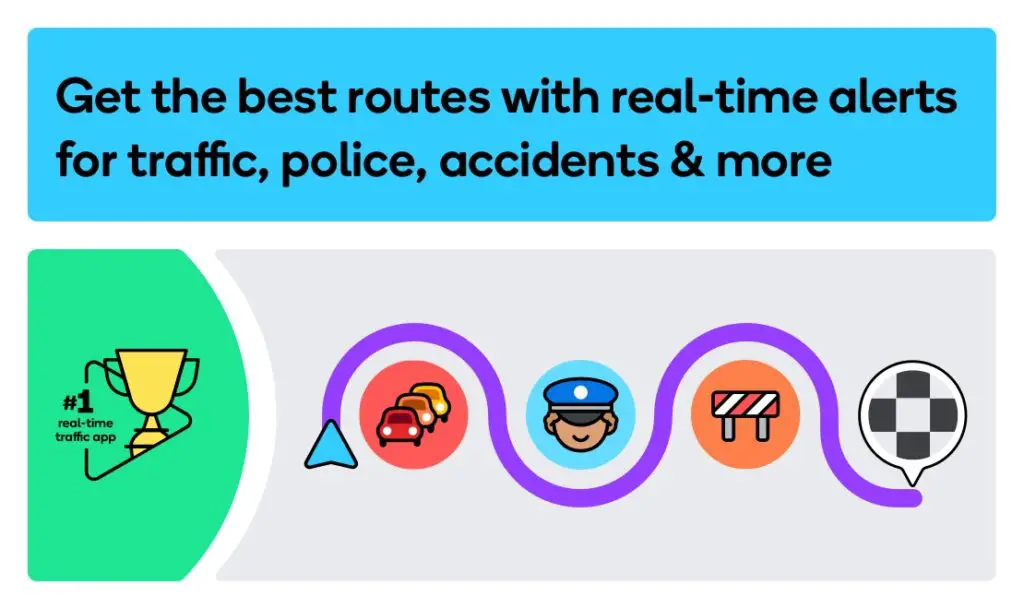 If you are looking for a free but reliable GPS app, download Waze. It is compatible with both iOS and Android devices and provides real-time data. The app features a minimal interface and has a variety of customization options. Like Google Maps, Waze also has the route planning feature. This app is popular among users because it provides accurate real-time data on road closures, traffic conditions, etc. It is even better than Google Maps in this aspect. But this app mainly focuses on trips by car.
4. Sygic GPS Navigation & Maps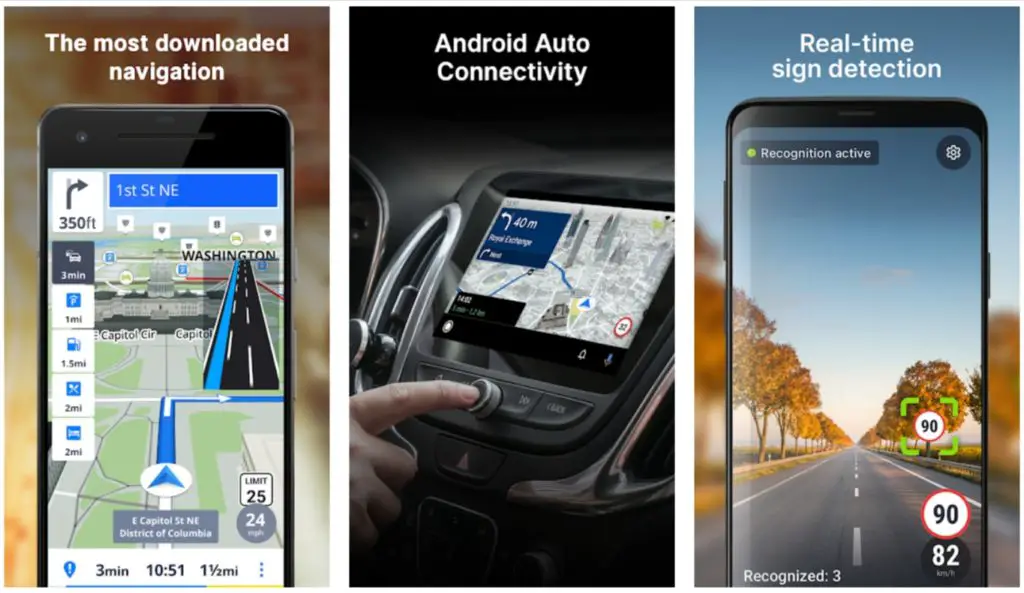 The main benefit of using this app is that it offers several view options. You can choose between a 3D display and a top-down 2D view. Besides that, it has features like live-traffic alerts, which are handy for office-going people. It has a user-friendly interface, so you will figure out the functions easily. This app is best suited for road trips. The unique features that make it stand out are heads-up display, photo navigation, speed camera location details, celebrity voices, and dashcam option.
5. MAPS.ME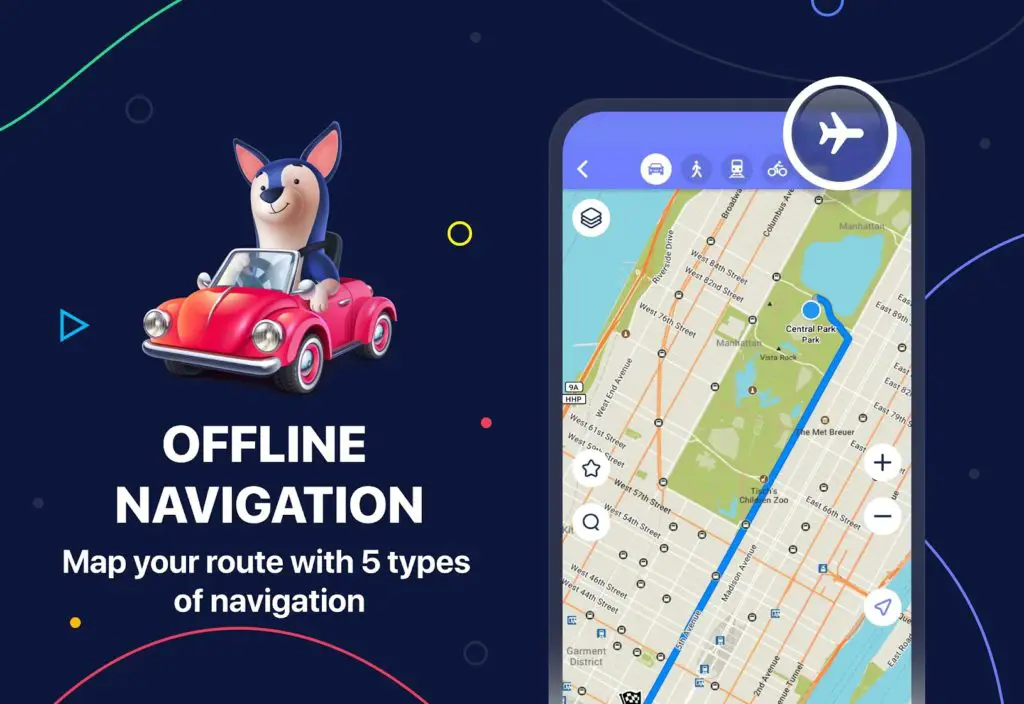 Next, we have MAPS.ME is a free GPS application developed for Android and iOS users. This app is different from others as it can be used offline. Another good thing about the app is that it doesn't exhaust your phone's battery. One of the biggest advantages of using this app is that it is updated almost every day. MAPS.ME is developed to give you accurate directions. If you want a reliable navigation app, this is probably the best option for you.
6. Moovit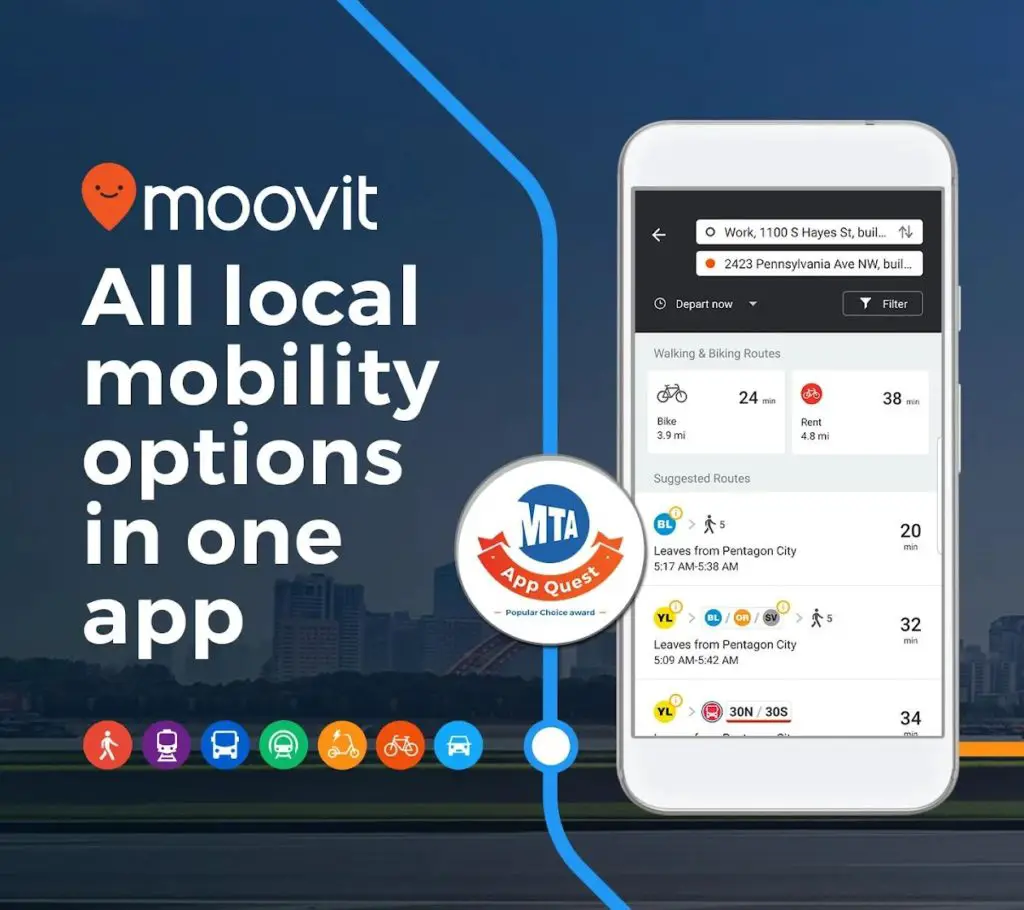 Moovit is one of the most popular navigation apps available out there. This app is packed with features and is also named as the best apps of the year 2016 and 2017. With real-time arrivals, you can view real-time arrival updates derived directly from GPS devices positioned on trains and buses. It also gives you the option to buy bus and train tickets using digital payment methods. It also gives you real-time alerts, such as emergency or unexpected traffic jams, delays, new construction, and more. This app also provides you with live navigation.
7. MapFactor Navigator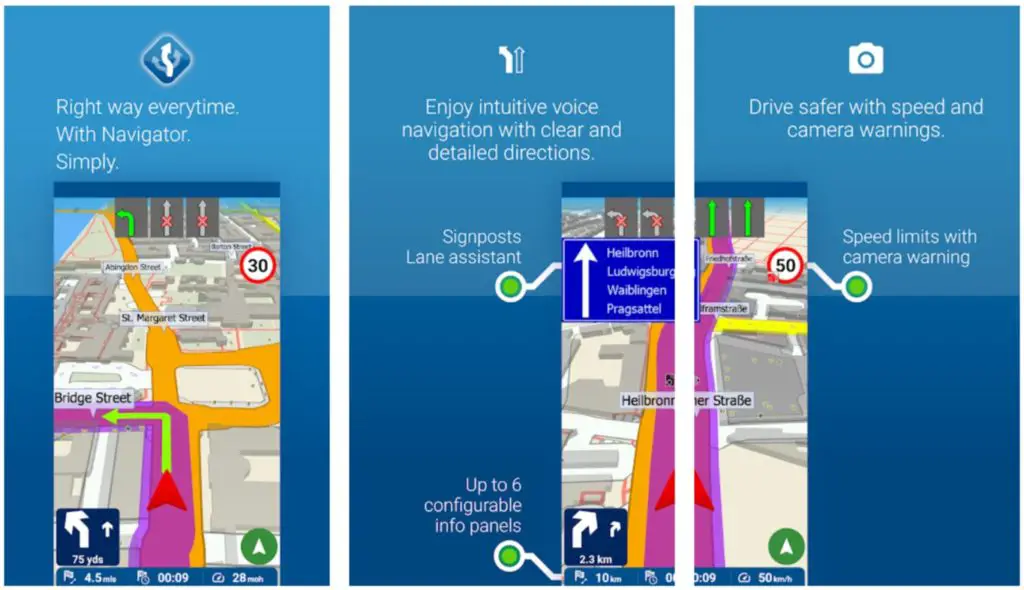 This is a free GPS app that offers free offline maps from OpenStreetMaps. The app is updated regularly to give you a better user experience. With this app, you can navigate without an internet connection. It has maps of over 200 countries. The intuitive interface makes it easier to use the app. Some of the useful features you will find on this app are speed limits, voice turn-by-turn navigation, and camera warnings. It also offers you a 2D/3D mode for visual maps display.
---
Protect Your Online Privacy With Surfshark
[The VPN that we use here at Tech Arrival]
---
8. HERE WeGo Maps & Navigation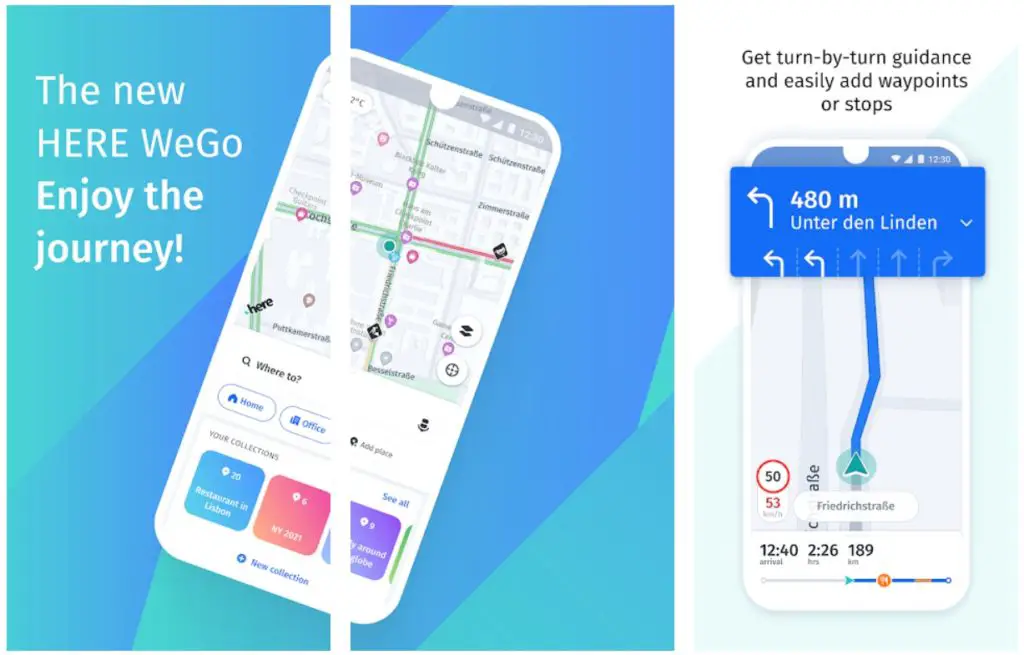 Like many other GPS apps on this list, HERE WeGo is also available offline. It is a free app compatible with both iOS and Android platforms. It compares the available routes to find you the best one. With this app, you can also access maps of different countries. The maps are available offline, so you don't need an internet connection to use them. But this app is mainly designed for urban areas. It provides you with accurate parking and traffic data even before starting your trip.
9. TomTom GO Navigation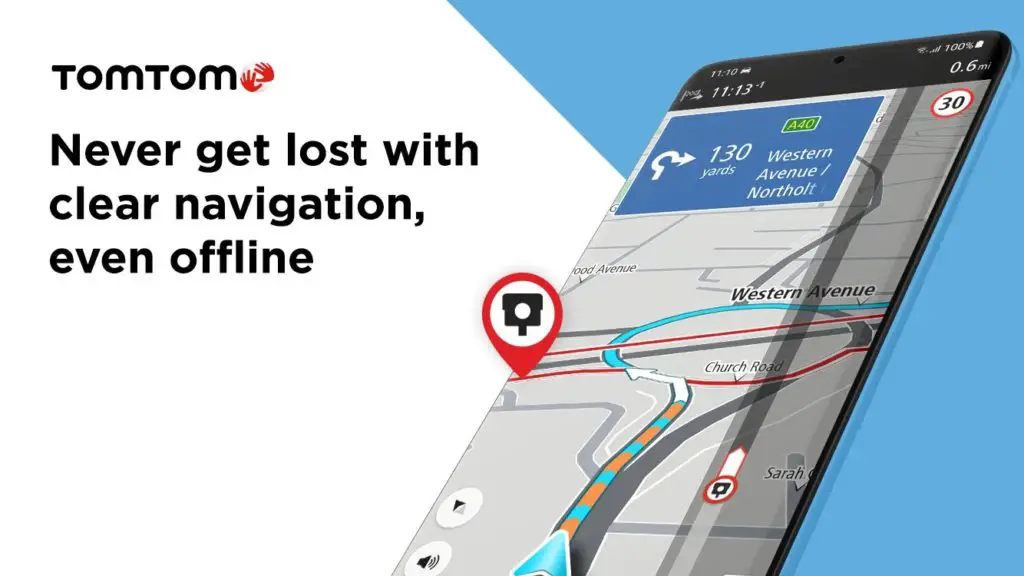 This is yet another GPS app that you can rely on. The specialty of this app is that it lets you customize the map for your car trips. Plus, it can be used offline as well. With this app, you can receive real-time traffic details. It is constantly being improved with weekly updates. This app offers a very precise ETA and shows you which exit to take and which lane to choose for an amazing driving experience. Although the app is free to download, you will need to pay subscription charges for speed camera and traffic data.
10. Scout GPS Navigation & Meet Up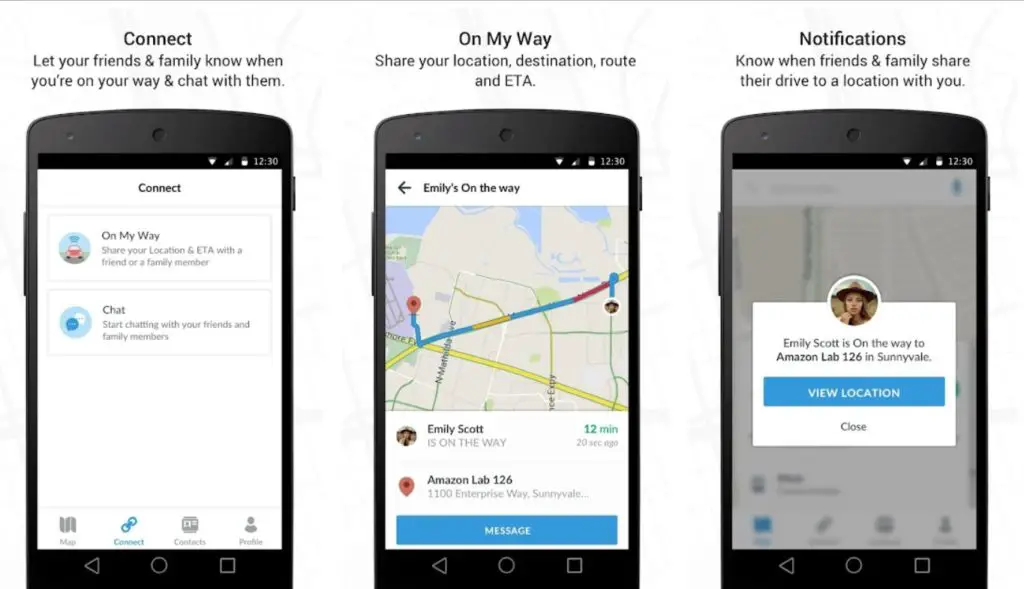 Scout is slightly different from other navigation app. This is probably the only social GPS app you will find. It allows you to share your favorite places and ETA with friends. Using this app, you can discover new places to eat, plan meet-ups, and more. You can click on different routes to see the turn-by-turn direction. It also has a feature that lets you say hello with Voice Chat. Using this feature, you can send voice chat to your Meet Up group. Other navigation features include beat traffic, making a pit stop, and doing it your way.
11. OsmAnd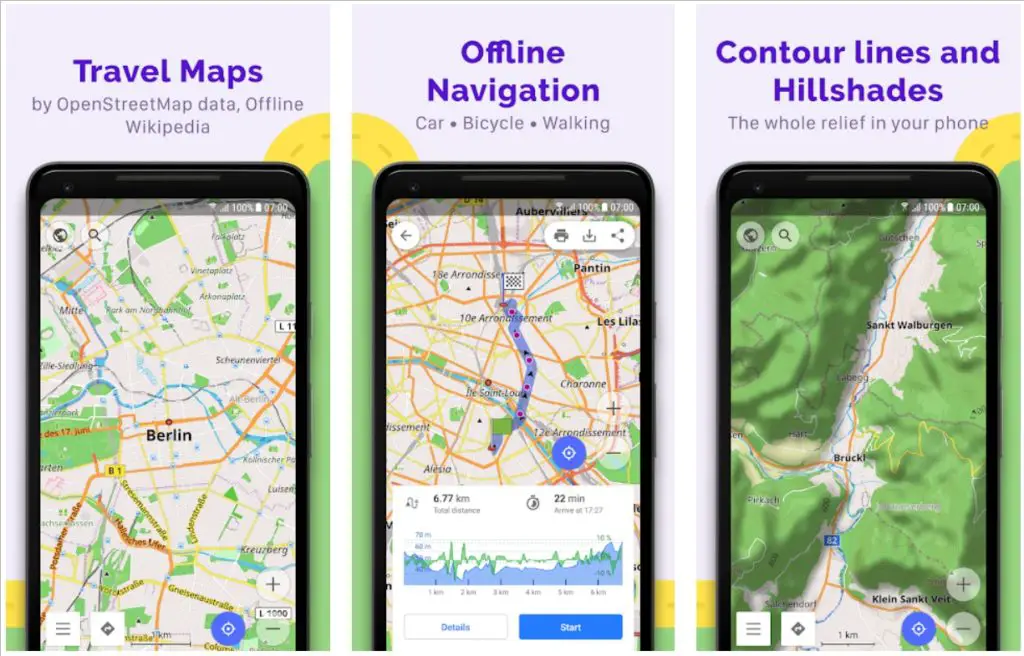 If you are looking for a navigation app that will give you world maps, you should download OsmAnd. It is an offline app based on OpenStreetMap. It allows you to navigate based on preferred vehicle and roads dimensions. With the help of this app, you can plan routes and record GPS tracks even when you don't have an internet connection. It gives you a decent map view and provides details on nearby food, attractions, health, and more. It has customizable navigation profiles for different vehicles. You can also take advantage of the route planning and recording feature.
12. CoPilot GPS Navigation & Traffic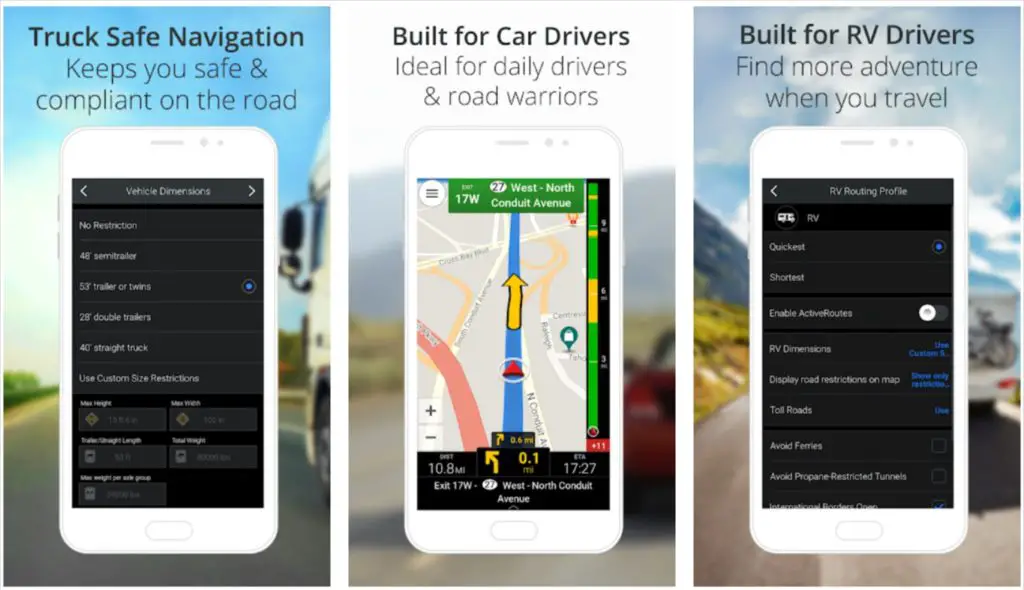 CoPilot is a paid GPS app that is also available offline. It comes with a traffic status bar to fetch you detailed updates. This app is great for people who often drive to new places or explore new routes. The main highlight of this app is that it allows you to customize routes based on your vehicle type. You can access the basic features for free. But for premium features such as route planning, voice navigation, and world maps, you will need to pay the subscription fee.
13. CityMaps2Go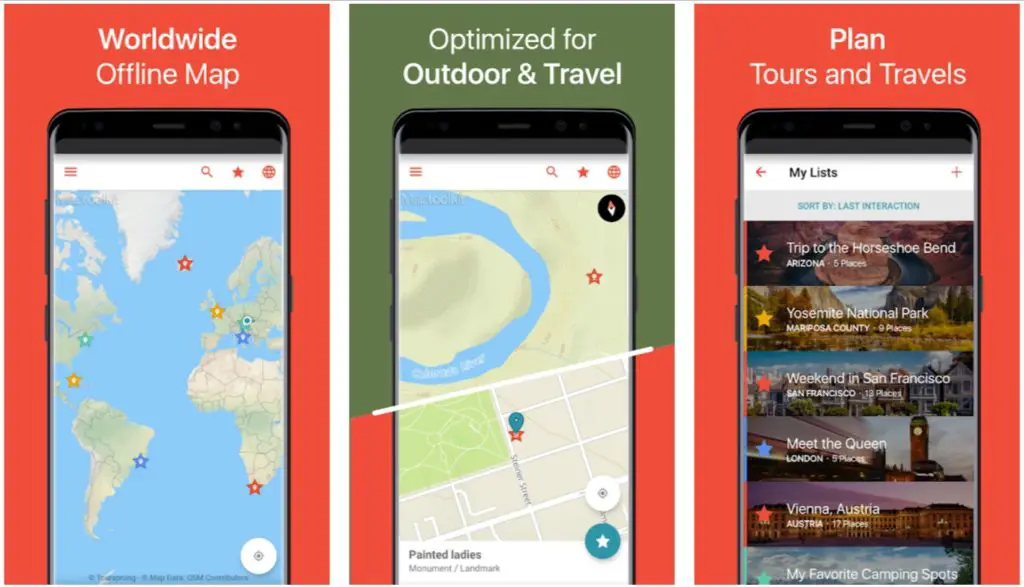 CityMaps2Go is one of the best offline maps available for hikers and travelers. This app prepares you for new destinations.It includes detailed maps of national parks and remote areas. The good thing is you can access these maps both offline and online. It offers photos, tips, and detailed information for many places. To be more precise, it covers the whole world. You will find this app extremely helpful when traveling in a foreign country. With the help of this app, you can easily plan your trips and tours and save the places you want to visit. You can sync the saved data across all your devices by creating an account.
14. MapQuest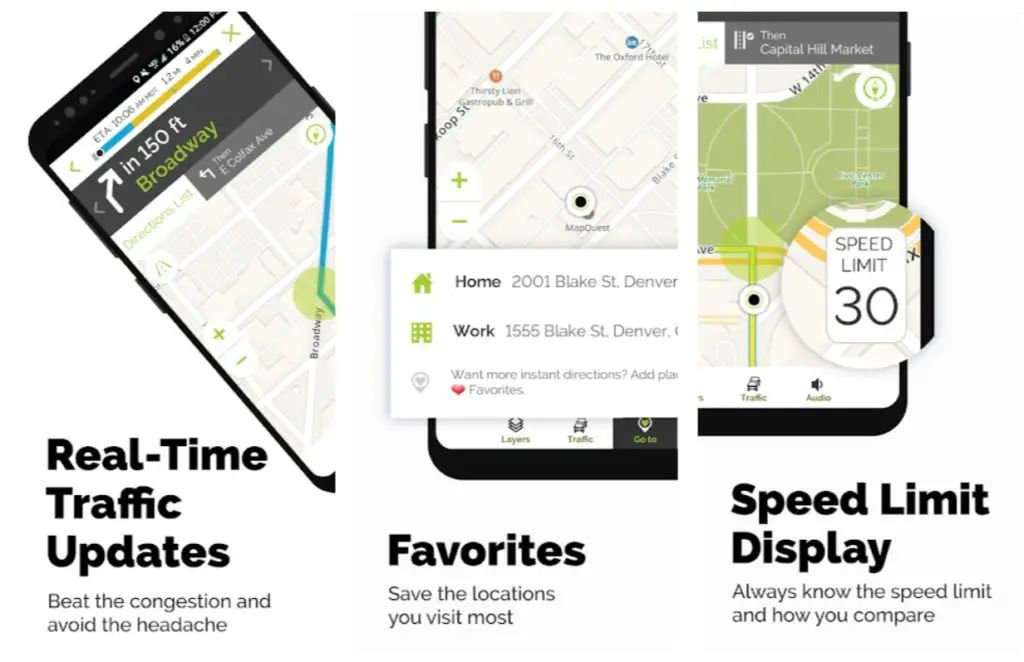 Next in the line, we have MapQuest, a free and user-friendly navigation app. It comes with an interactive interface that users find easy to use. With this app, you can easily discover gas stations, hotels, restaurants, and more. It also provides you with real-time traffic data. This app allows you to include up to 26 stops, so you can find the best available route. Not just that, but it also lets you create custom maps and share them with your friends.
15. Polaris GPS Navigation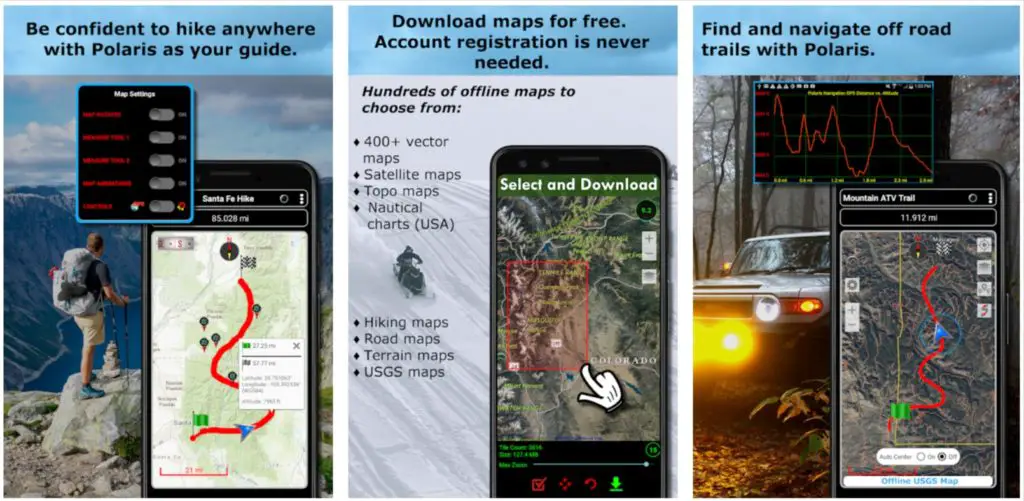 Lastly, we have Polaris GPS Navigation, another free GPS app to use. This app is mainly used for off-road hiking. It has an array of features that comes in handy when you are outdoors. With this app, you will always find your way out. It has helpful features such as compass navigation, satellite tracker, and more. Using this app, you can find longitude, latitude, and altitude information. For a first-time user, the app can feel a bit complex, but you will gradually get the hang of it.
Having a reliable and accurate navigation app allows you to travel tension-free. Whether driving in your locality or traveling in a foreign land, a navigation app has always got your back.
Also read: 27 Best Health Apps for Android & iPhone
Frequently Asked Questions (FAQs)
What is the Use of a GPS App?
GPS apps provide you with timely and accurate information. With the help of a GPS app, you can find the best and correct routes to your destination.
---
Protect Your Online Privacy With Surfshark
[The VPN that we use here at Tech Arrival]
---
Can You Use a GPS Navigation App Offline?
Nowadays, you will find many navigation apps that are also available offline. The few best examples are MAPS.Me, TomTom Go Navigation, and MapFactor Navigator.
What are the Best Navigation Apps for Android Users?
Android users can use Google Maps, which comes pre-installed on their phones. Apart from that, they have options like Waze, Sygic GPS Navigation & Maps, and Here WeGo.
What GPS apps are available for iOS users?
If you are using an iPhone, then Apple Maps would be the best choice. Other GPS apps you can rely on are MapQuest, CoPilot, MAPS.ME, and Waze.
Is Waze a Good GPS App?
Waze is one of the most popular GPS apps out there. It offers better routes to avoid potholes and traffic. The app is constantly collecting information to give you a better driving experience.
Is CoPilot a Free App?
You can access the basic features of the app free of cost. But when it comes to the premium features such as voice navigation, route planning, etc., you will have to buy their subscription plan.
What is the Most Used GPS App?
According to the record, Google Maps is the most downloaded GPS app. Even though it comes pre-installed on most Android smartphones, it is still downloaded the maximum times.
Can You Use Google Maps Offline?
Yes, you can use Google Maps offline, but only for the places that are available offline.