The iPhone XR is Apple's take on the budget segment. It's a great phone for those who want to upgrade to the newer iPhones without paying sky-high prices like $1000. But that doesn't mean the iPhone XR isn't great. The phone has minimal downgrades to keep the cost low, whilst providing the same A12 Bionic processor it shares with the iPhone XS and XS Max, along with a Bezel-less display as well. It comes in various colors and you can protect it by trying one of the below iPhone XR Cases.
It has got the same notch that contains all the same front-facing cameras and sensors as the iPhone XS, and the dual speakers still face the same way when pumping out the sound. However, compared to the iPhone XS, the iPhone XR is downgraded in a number of ways to hit that lower price point.
While the iPhone XR offers the same 'standard' lens as the XS, it lacks the second telephoto sensor. So it does some fancy software tricks to compensate. Along with the camera, it also doesn't have the new OLED displays, but a Liquid Retina Display instead. Also, there's no 3D touch on this one. But don't worry, Apple has some software tricks up its sleeves to compensate that, too!
So you finally bought the iPhone XR but don't want to expose its beautiful yet fragile body to the harsh world outside? Check out these iPhone XR cases which you can buy right now!
Also read: Best iPhone XR Battery Cases You Can Buy Right Now
List of Best iPhone XR Cases
1. Apple Clear Case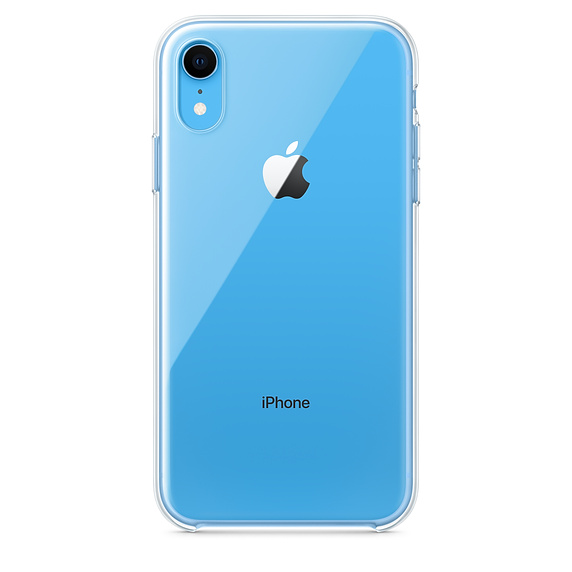 The iPhone XR comes with some really awesome colors, which kinda gives me the iPhone 5C vibes. And chances are you want to show off your colorful iPhone and also protect it. Apple's clear case for the iPhone XR is the best clear case we recommend. It's nearly invisible and is made up of a thick polycarbonate with flexible TPU materials.
2. Otterbox Commuter Series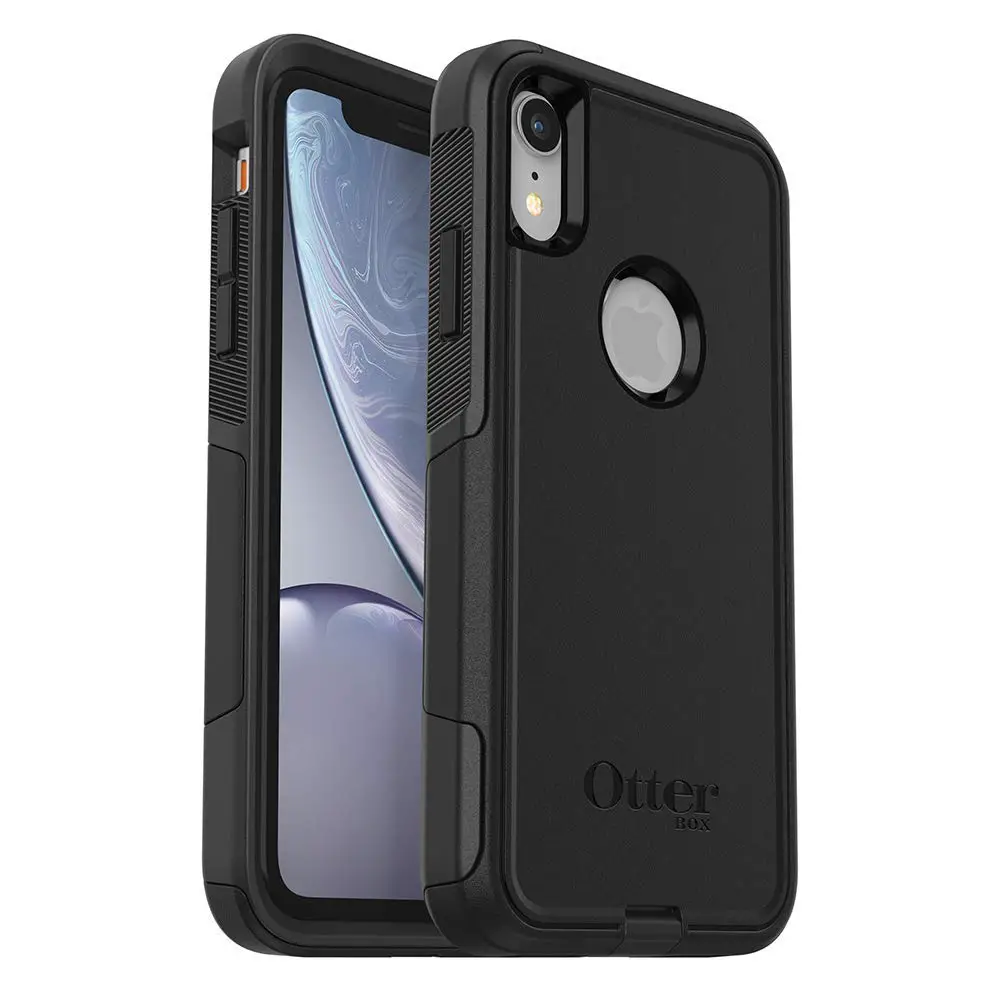 If you are someone who gives protection a priority above design, Otterbox's Commuter Series is the right choice for you. It is made from a dual-layer system of shock-absorbing TPU and hard polycarbonate (PC). But unlike the other hard TPU cases, it comes with a slim profile which makes it easy for you to slip your phone in and out of your pocket. Otterbox takes it a step further with port covers that keep out dust, and the addition of non-slip grippy sides that help you to keep hold of your phone.
3. Moshi Capto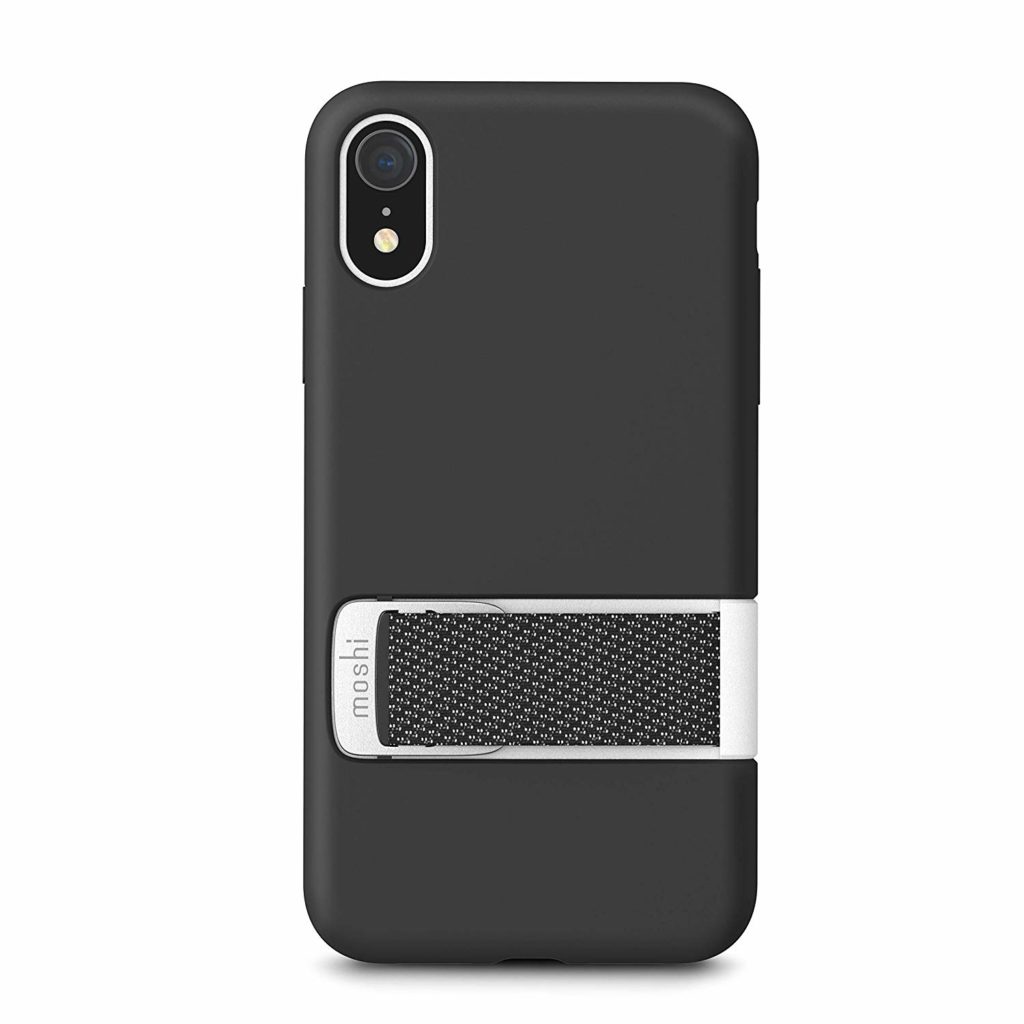 Moshi makes some really cool cases with additional features. The Moshi Capto case has a hard shell to provide military-grade MIL-STD-810G protection against drops, as well as a raised bezel to protect the device when laid down. But the main feature of this case is the strap on the back. It clips to the back of the case when not in use, holding flat against your phone. But give it a tug and you can wrap it around your finger, using it to keep a tight hold of your iPhone and avoid dropping it. It also acts as a kickstand for watching your favorite media on the go.
4. Incipio Reprieve [Sport]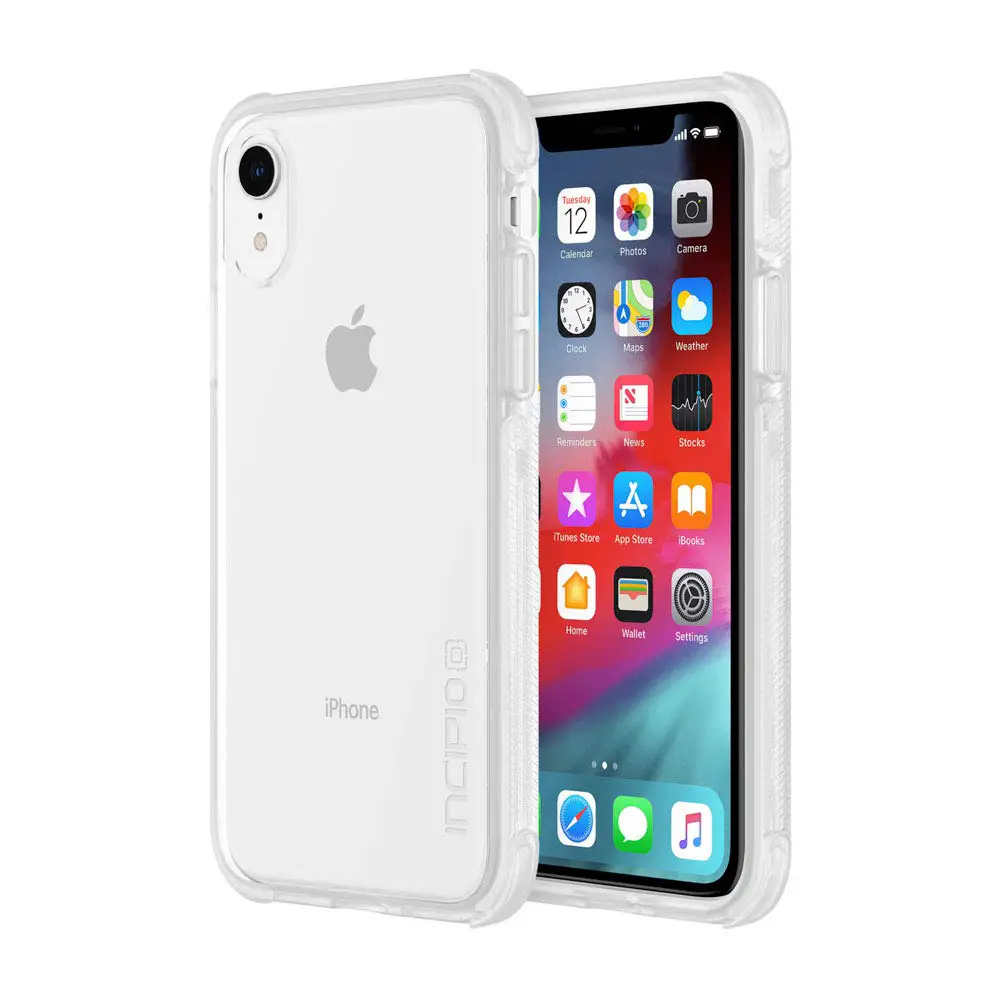 Incipio makes some really impressive and solid protective cases. Incipio Reprieve Sport does nothing but matches the company's reputation. This case has a clear polycarbonate back that allows your phone's style to shine through. And, the outside is ringed with a tough but flexible TPU bumper that will help absorb shocks from falls.  This case has been drop tested from 12 feet so next time your iPhone XR falls off from your table, you don't have to worry.
5. Lifeproof FRĒ SERIES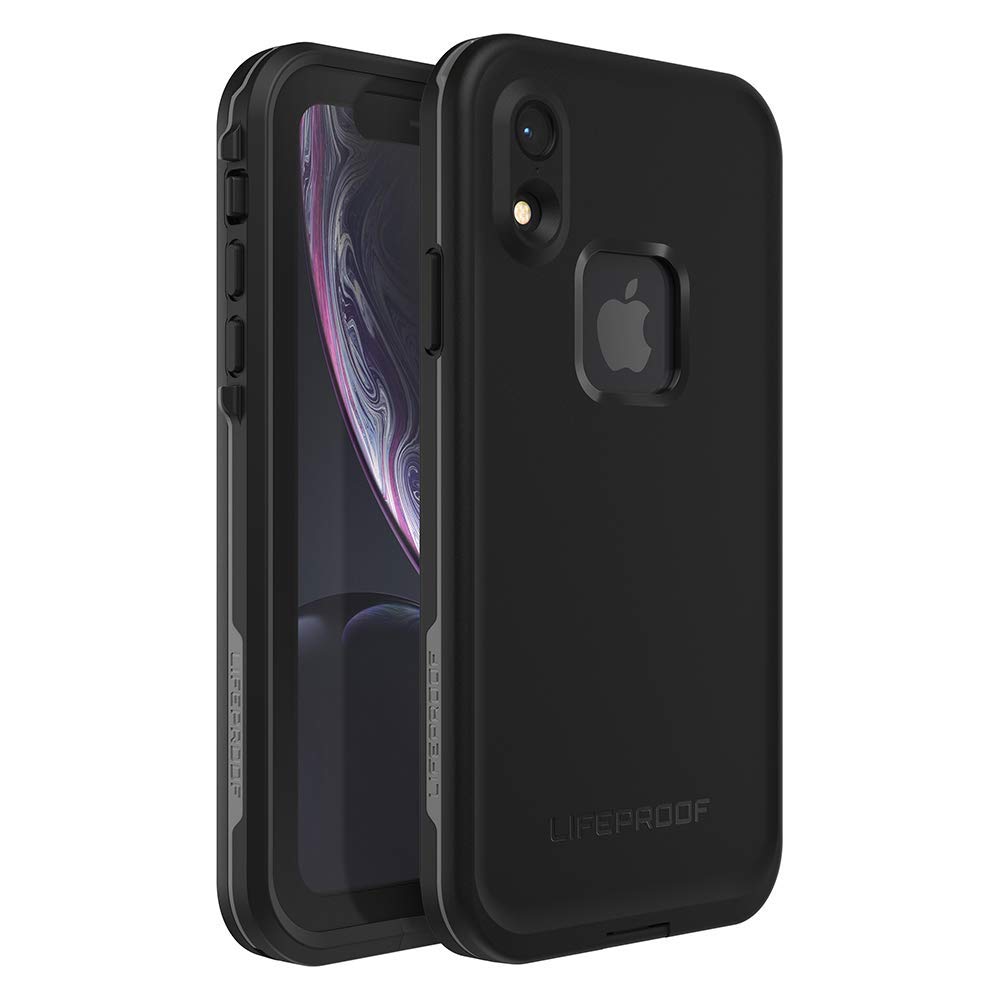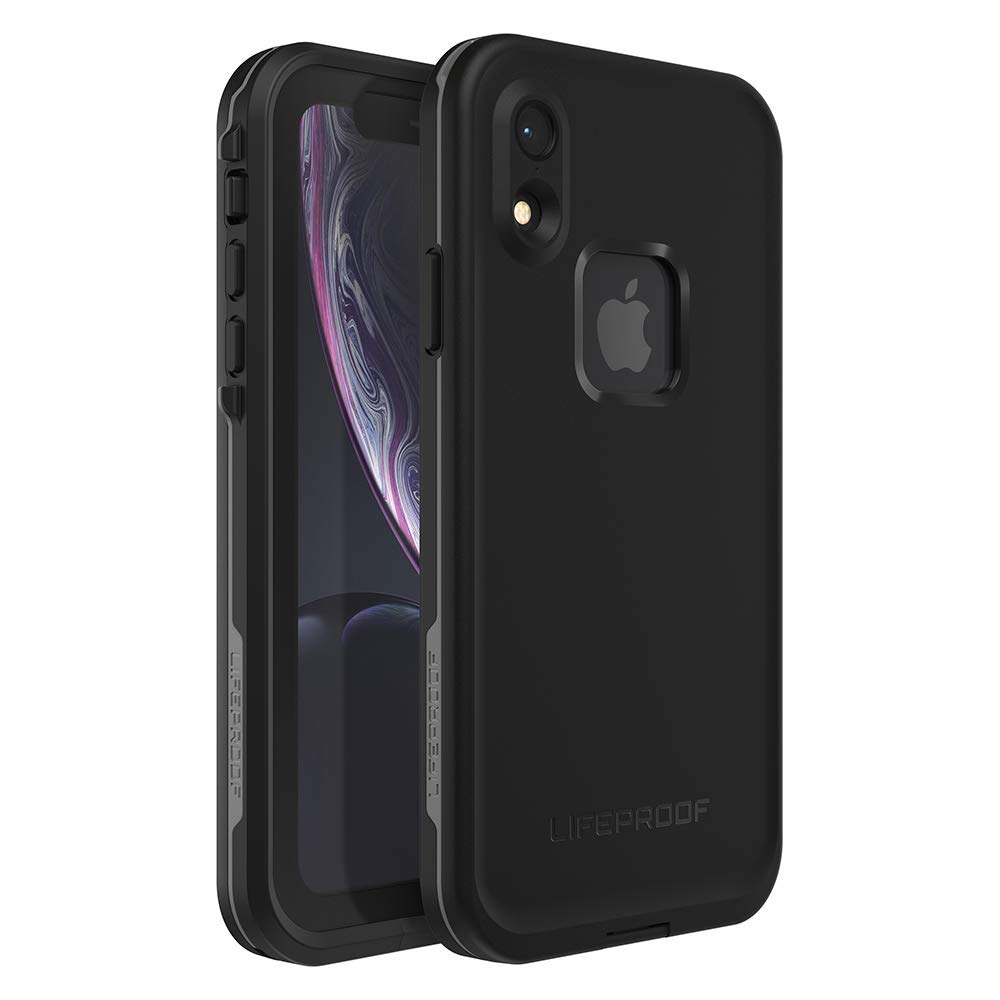 The iPhone XR has an IP67 Waterproof and dustproof rating. But despite that, if you want added protection to your phone, you can use this Lifeproof case. Lifeproof claims it's protective against drops from up to 2 meters; completely sealed against water, dust, snow and more (even the ports and speakers are fully sealed); and offers 360-degree protection with a built-in screen protector.
---
Protect Your Online Privacy With Surfshark
[The VPN that we use here at Tech Arrival]
---
6. Snakehive Luxury Genuine Leather Wallet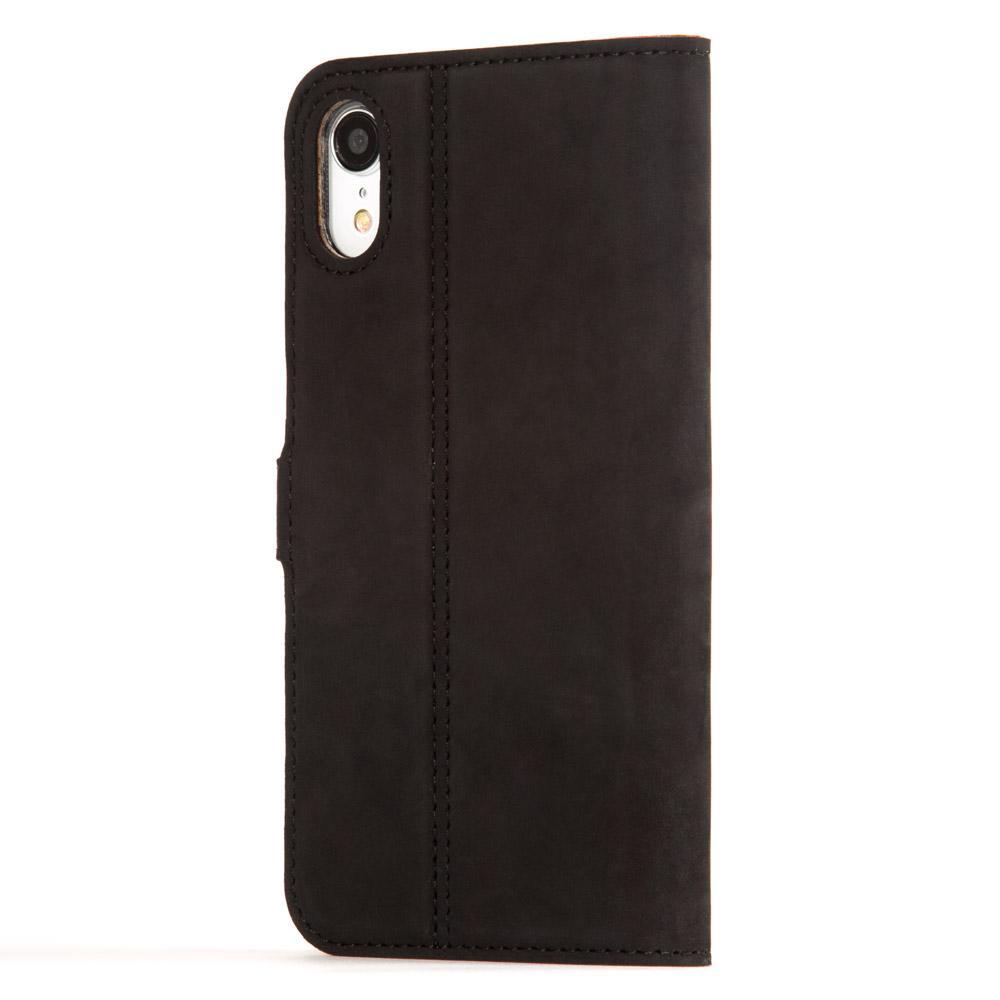 Okay, so this isn't just a case but also a wallet. Snakehive makes some of the finest leather products and this wallet case for the iPhone XR is not an exception. The case is made from European full grain cowhide nubuck leather. This gives a premium feel to your phone as well as all-round protection as this case surrounds the phone. The inner lining comes with space for up to three credit cards or some spare cash, enabling you to leave your wallet at home.
7. Proporta Flex Switch Carbon Fibre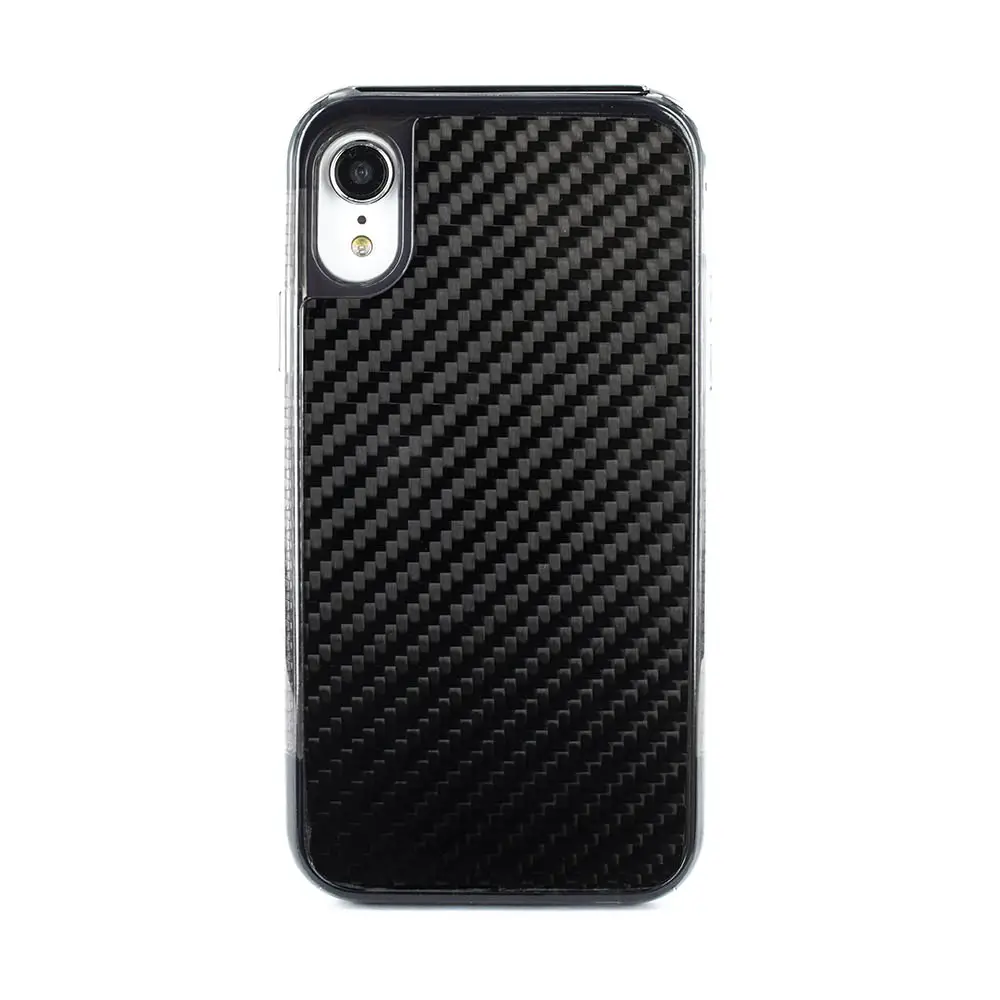 This is one of the sturdiest cases you'll ever find in the market. The hardshell case is made from TPU gel and has an air shock wall with a charcoal TPE gel lining. It even has a subtle kickstand that swings out from the top of the case. The air pockets lining its interior also provide extra shielding from drops. Proporta offers a lifetime warranty and ships to the U.S. for free within 5 to 7 working days.
8. Casetify Impact Case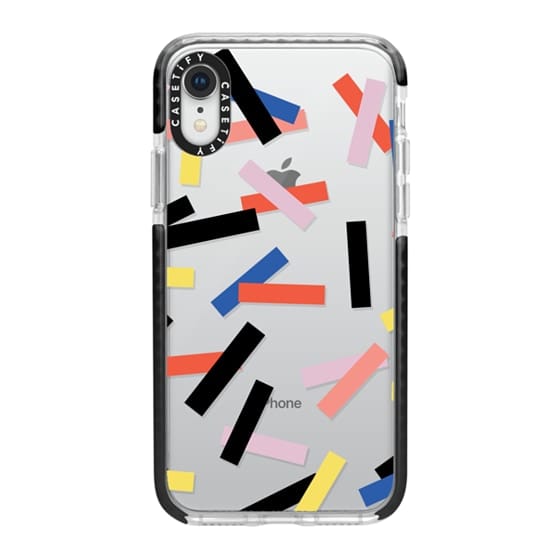 Casetify's Impact Case is rigid and tough, and also comes in a bunch of colors just like your iPhone XR. The company has a range of artsy cases with different prints and designs. You can even decorate your own case! The Impact Case is "military grade" and can survive drops of 6.6 feet.
9. KerfCase Wood Case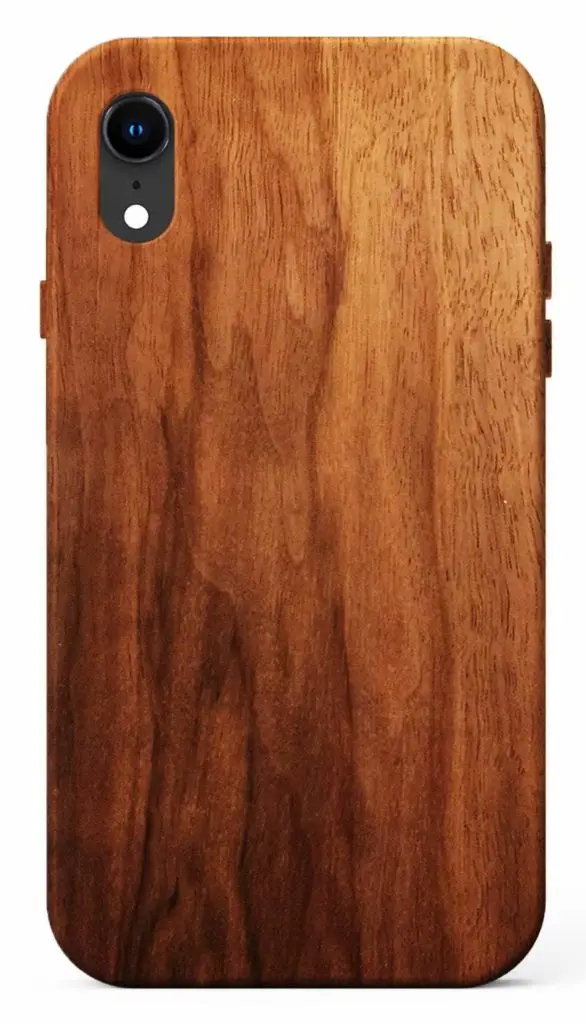 Wood cases provide a lush feel and a unique look for the iPhone. And when it comes to Wood Cases, folks at KerfCase know their stuff. This one-piece case is almost entirely made of wood, down even to the buttons. It even has an added touch of a luxurious suede lining. The case comes in 19 different kinds of wood – Walnut, cherry, maple, spalted maple, ambrosia maple, rosewood, bulletwood, figured walnut just to name a few. The price varies depending on the rarity of the wood you select. Walnut is the cheapest at $69 while eucalyptus burl is the most expensive at $409!
10. Mujjo Full Leather Case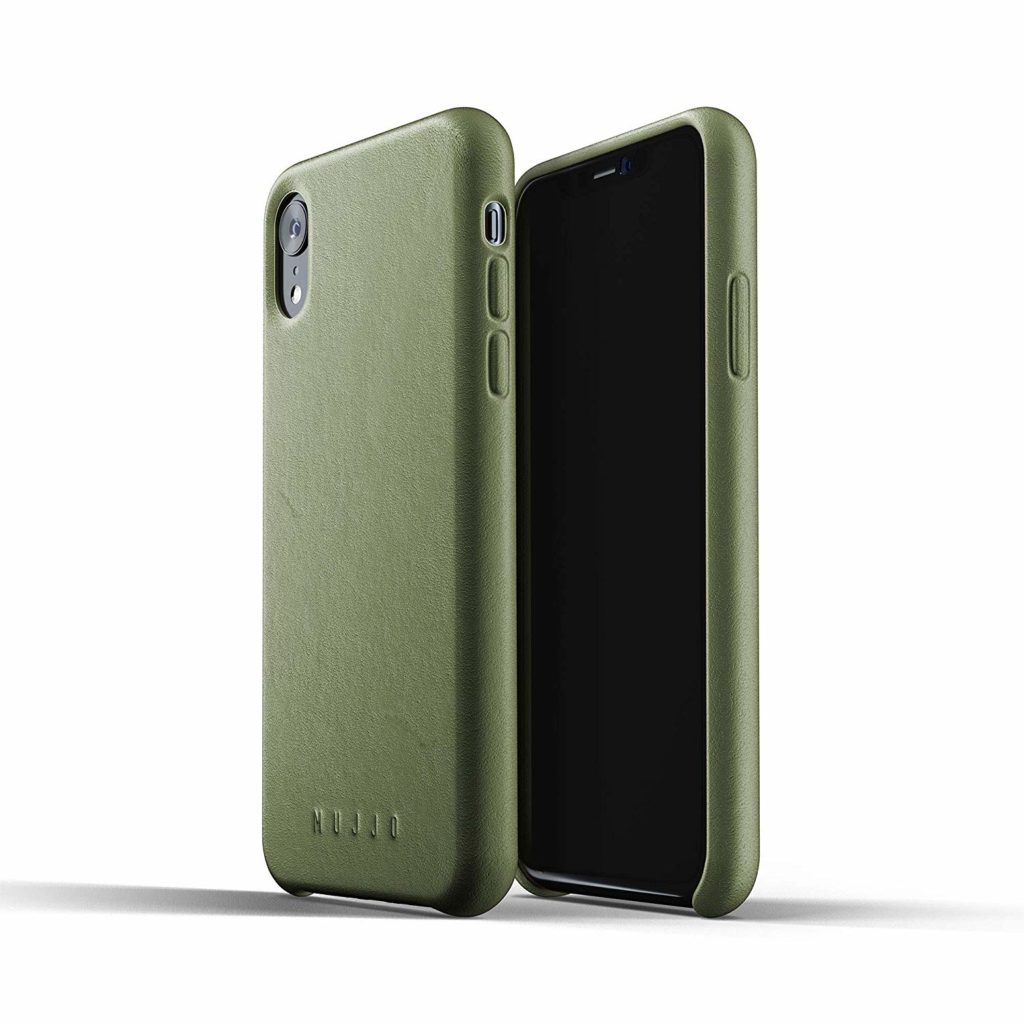 If you are looking for that luxury feel for your iPhone XR, Mujjo's Leather Case adds to the bliss. Dutch designer company Mujjo makes some finest leather cases that add elegance to your phone. The case has a textured grip that's hard to keep your hands off. Adding to its elegance, the case is lined with satin-like Japanese microfiber.
11. Spigen Ultra Hybrid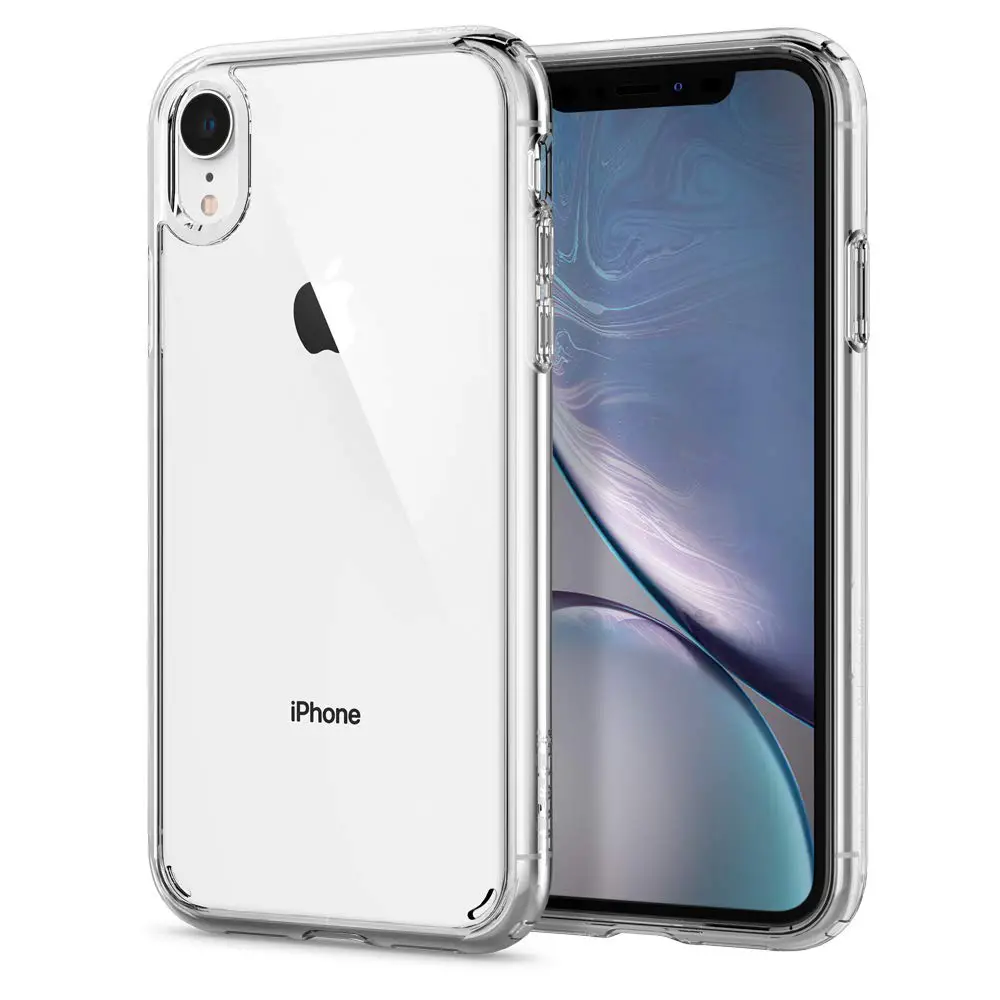 Spigen is a renowned brand for making clear cases. And it also happens to make one for the iPhone XR. In case you didn't like Apple's expensive clear case, you can go for the Spigen Ultra Hybrid. Spigen's "Hybrid" technology is that the case is made of a TPU bumper with a durable PC back. It's raised bezels lift screen and camera off flat surfaces. And it is incredibly cheap!
12. Hummix Shockproof Series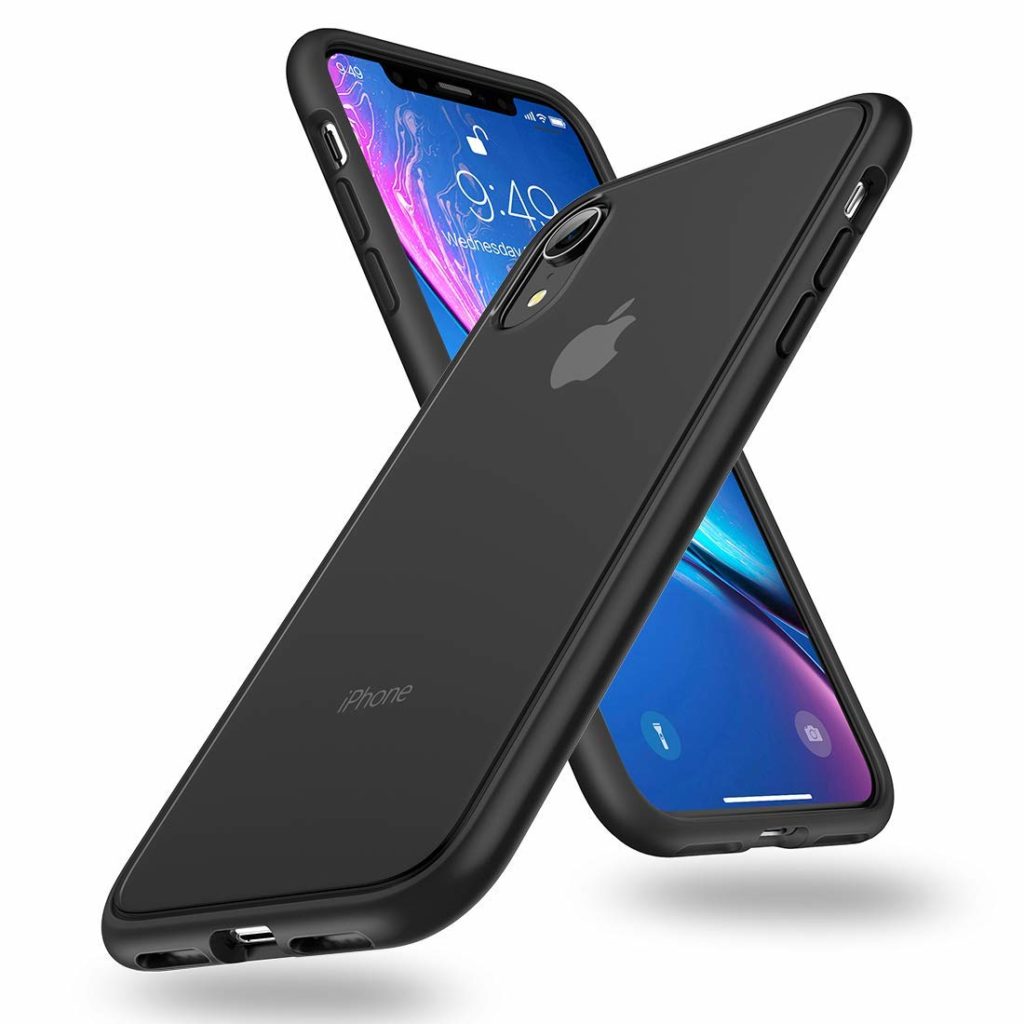 Many Military grade cases are very rugged and thick. Well, you would be surprised to know that Hummix's Shockproof Series of cases is not. It's thin when compared to other similar cases and has been tested on Military Grade Drop Test by SGS.
The case is made with PC matte back panel and soft TPU shock absorbing frame, provides good shock proofing and anti-drop protection helping to protect the iPhone XR. The raised frame and the edges of the camera aperture improve the protection for both the screen and the camera.
So that summarizes our list of the best iPhone XR cases. If you have any questions regarding the listings, you can comment down below. Also, if you try these cases, let us know your experience down below.