If you happen to be an active investor, you would be aware of the mutual fund industry is growing exponentially. Investing your money in mutual funds is one of the quickest ways to grow wealth. Since all the mutual funds are registered with SEBI (Securities Exchange Board of India), they are quite safe.
What is a Mutual Fund?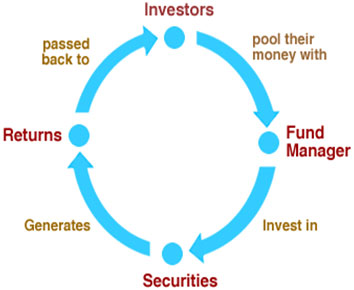 A mutual fund is created by collecting capital from different investors and investing it in shares, stocks, and bonds. Shared by thousands of investors, it is managed collectively to give the highest possible returns.
When you buy a mutual fund, you are indirectly choosing a professional money manager. This manager will further use that money to buy and sell stocks that he or she has researched carefully.
So, you don't need to research on your own and will be handled by the mutual fund's money manager.
Why Should You Invest in Mutual Funds?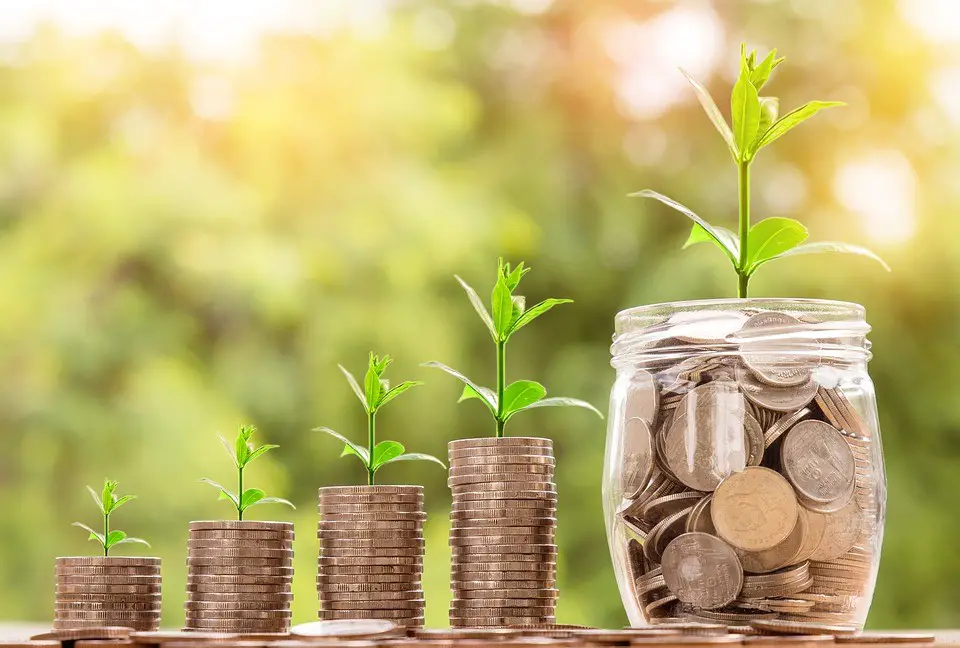 Mutual funds are quite easy to understand. You are provided an immediate benefit of instant diversification and asset allocations without the need for a large amount of money to create portfolios. A mutual fund provides a great advantage in the economies of scale. In the market, the more the sales of a product, the cheaper it becomes. Similarly, mutual funds take the benefit of their buying and selling volume to reduce the transaction costs for investors,
Many investors do not possess the exact sums of money to buy round lots of securities. Investors can purchase mutual funds in small denominations so that you can start right away with mutual funds. Another advantage of Mutual Funds is liquidity, which means you can get in and out with relative ease. Investors will be able to see their Mutual Funds in a short period of time without much difference in the sale price and current market value.
Why are Direct Funds Better than Regular Funds?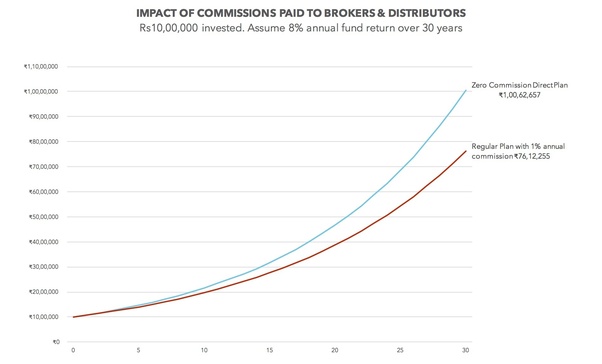 Mutual fund plans can be broadly classified into two categories:  regular plan and direct plan.
In terms of investment, there is no difference between the plans. Both the plans represent the same scheme, invest in the same stocks and bonds, and run by the same fund manager.
What makes direct funds better is that direct plans are sold directly by the asset management company (AMC) or selected platforms. The regular plans are sold through distributors and involve commissions. Hence, direct plans give higher returns than regular plans. In this article, we will be describing and analyzing the 9 best mutual fund apps in India.
List of Best Direct Mutual Fund Apps & Platforms in India
1. Kuvera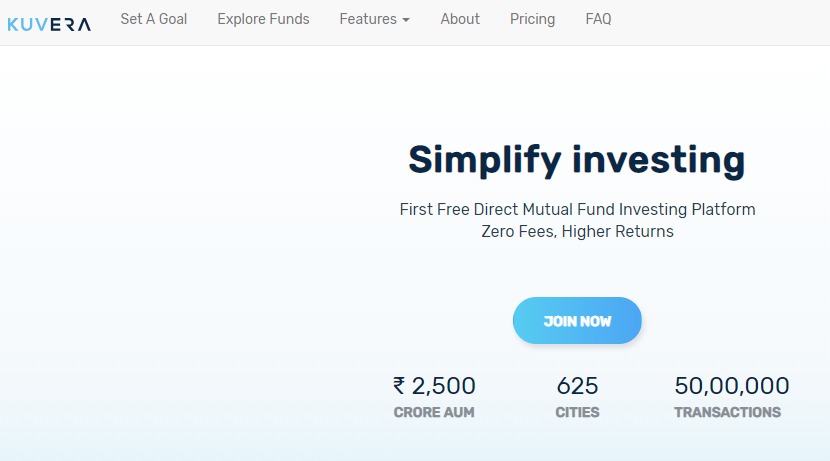 Kuvera is the free online portal for the investors of direct mutual fund plans. The platform is truly free with no hidden charges, no trial period, or bundled offer and regardless of the portfolio size. Not only has that, but it also provides free financial advice.
---
Protect Your Online Privacy With Surfshark
[The VPN that we use here at Tech Arrival]
---
Kuvera provides funds from 37 AMCs and doesn't charge anything to invest in direct mutual funds.  The platform's key feature is goal-based investments. It will set the right path for your goal. Kuvera also helps in identifying the associated risk with each type of fund. Other features include fund selection, goal planning, portfolio rebalancing, tax optimization, and more.
Kuvera offers a one-click switch from the regular mutual fund plans to the direct mutual plans. The system allows you to import existing plans easily. Furthermore, you can sign up and add your family member's details to have a single account for all your family members.
2. Groww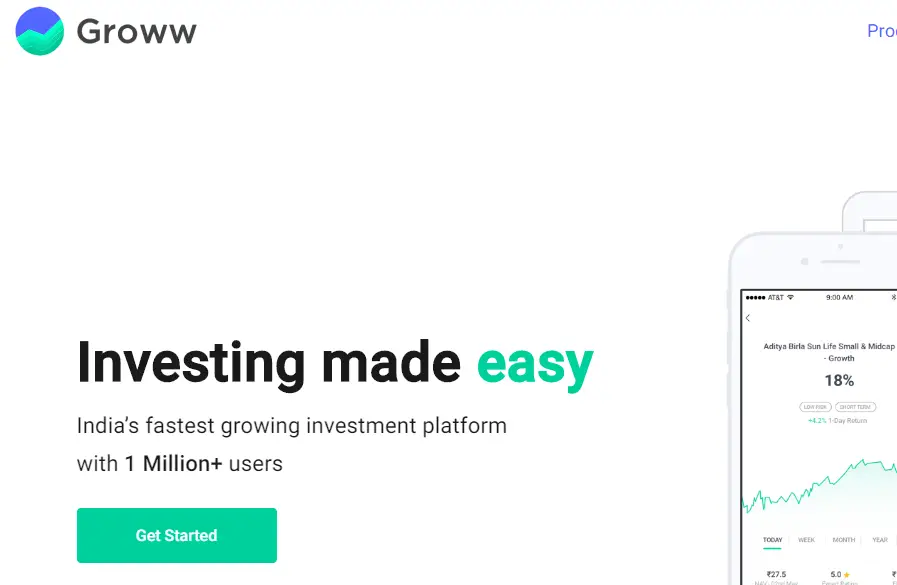 Groww is an online platform that offers direct mutual fund plans. The company provides funds from 37 AMCs and provides a detailed evaluation and data pints with comparative charts. They even have financial groups on various topics to discuss and spread knowledge.
Groww makes investing simple and with an excellent customer success team and numerous features. There is a feature called Xperts, in which various financial advisors share and give the customers various financial insights. The Switch feature lets you track all the external and internal mutual funds from one place. The only disadvantage is that it doesn't come with a SIP calculator, so investors cannot know how much they should invest.
The service is available on desktop/laptop as a web application and even has an iOS and Android app.
3. ETMoney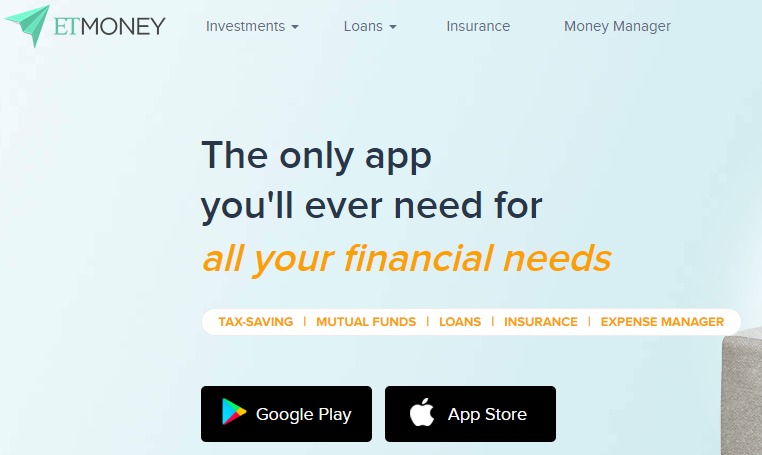 Previously named as Smartspends 2.0 app, and now it is officially renamed as ETMoney. The app's investment section lists out various Mutual Funds, and you can look at each fund's performance while navigating.
After getting the hang of it and deciding to invest in a specific fund, you can do all the KYC Verification with ease. The complete paperless solution guides you through the investment process seamlessly.
After investing, the entire portfolio can be managed, and manually add your investments that you did by other means. There is a Smart-Deposit feature through which you can invest in a liquid fund. This is one of the easy to use mutual fund apps.
The company recently crossed ₹2,000 crores of transactions on mutual funds investments. More than ₹150 crores of new investment transaction value every month from investors spread across 1,200 cities.
4. Goalwise
Goalwise is a platform for online mutual fund investing. It helps you achieve your investing goals even if you aren't an expert. It's a one-of-a-kind mutual investment platform in India that provides Robo-advisory solutions to investors like you.
Selecting the right place to invest in is a boring process. Not everyone has the time and expertise needed to make sure the investment gives the best returns. Even experts seldom have the discipline to stick to the initial plan if, by chance, things go south.
---
Protect Your Online Privacy With Surfshark
[The VPN that we use here at Tech Arrival]
---
It takes care of fund-selection, asset allocation, rebalancing, financial planning, etc. It is beneficial for people who want to invest but don't have access to expensive financial experts.
5. Zerodha Coin
Zerodha can be considered as your preferred broker if you are looking to invest in Mutual Funds. It offers both Direct and Non-Direct/Regular Funds. The platform is completely free of cost no matter how big is your investment amount,
Zerodha Coin is a platform where you can directly buy mutual funds from asset management companies with no commission passback. They have a product named Coin for mutual fund investment with yearly maintenance of ₹300. However, the strength lies in its simplicity. Anyone can find the mutual fund scheme, review its performance, and buy a lump sum or set up SIP.
Investors can view the investment in the mobile app as well. There are more than 1 lakh customers who have invested more than 2000 crores via Coin. However, the service doesn't provide any advisory service and no SIP calculator.
6. Paytm Money
Paytm Money is one of the latest entries into the world of direct mutual fund platforms. The service is feature-rich and customer-centric. They have joined hands with Valueresearch.com and Morningstar.com, the market leaders in the mutual fund industry. The KYC setup is completely digital, and you can start investing with the app instantly.
Like other direct mutual fund platforms, it also offers direct mutual funds with zero fees. However, the investment advisory part sets it apart from other existing platforms. It helps the investors to choose the best and more suitable plans for their needs.
You can start investing for as low as ₹100, and it is perfect for beginners who want to try their hands on the platform before trusting the company. This is also profitable for the investors who want to test the suggestions who want to invest a big amount later on.
7. Piggy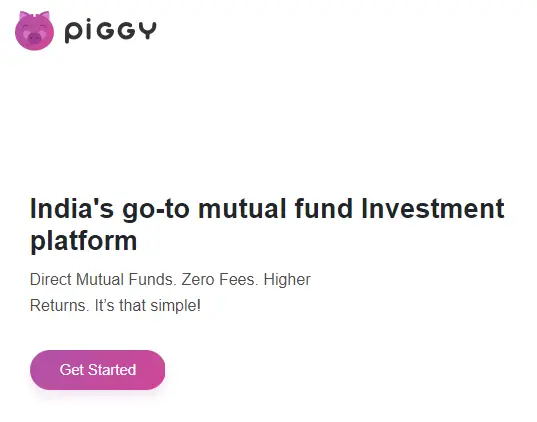 Piggy is one of the top-rated apps on the Amazon store as well as on the iOS store. The mobile app allows you to invest in direct plans of mutual fund investment schemes in India. The sign-up is fast and paperless.
After signing in, you will be able to invest according to your goals. The platform comes with the latest security measure and encrypts the data and transactions with a 4-digit personal pin for quick login. It shows the important details and data in a graphical form for a better understanding. There is a different section for the latest news, opinions, and educational articles. The Piggy app has real-time details for over 600 mutual fund schemes from 25 mutual fund houses in India.
8. CAMS Or Karvy [Registered Transfer Agents]
CAMS and Karvy are the registered transfer agents for mutual fund houses and have been present in the industry for 30+ years. The platforms are free of cost, but some mutual funds are registered with CAMS while some with Karvy. You can go to their respective sites and create an account. After that, you can select the scheme you want to invest in and transfer the funds online.
9. Respective AMC Portals
All the mutual fund companies have their own websites to invest in the products offered by them. You have to go to their website to create an account and select the fund you want to invest in.
---
Protect Your Online Privacy With Surfshark
[The VPN that we use here at Tech Arrival]
---
The pros of them are that you have to transfer the amount you want to invest without any extra charges and get accurate details for each fund. The cons of them are that you have to create an account with each mutual fund house.
We Recommend Following Fund Houses: Axis MF | Aditya Birla Sun Life MF | ICICI Prudential MF
Conclusion
Thus we have the final list of the 9 best mutual funds and platforms in India. Choose them according to your investment style and amount of money. It is better to go for a platform offering an advisory scheme if you are a beginner and just started your hands on Mutual Funds.