As you already know, Android is an open-source platform. This gives the freedom to smartphone manufacturers to shape it the way they want. Just like the numerous Android variants, there are many open-source Android apps available out there. These apps may not be as popular as the other mainstream apps, but they are worth downloading.
Open-source apps have many great advantages. These apps are always open to change. If you are a developer yourself, you can use open-source code to design your app. This spares you from writing the code from scratch. As far as users are concerned, they get to enjoy an ad-free experience.
Also read: 18 Best Open Source Software You Should Know About
In this post, we are going to suggest some of the best open source apps for Android. If you don't already have these apps installed on your phone, it's time you do it.
List of Best Open Source Apps for Android
1. Telegram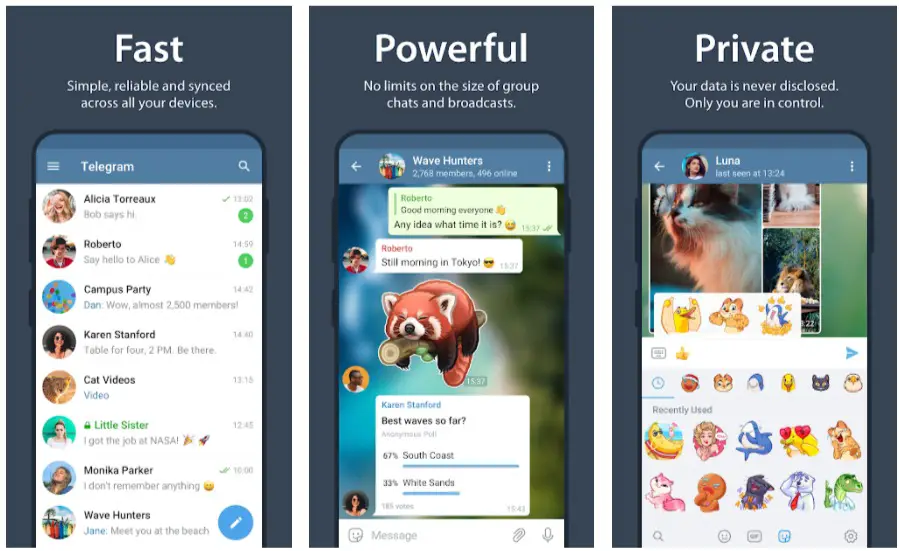 Telegram is a highly popular instant messaging service. Like WhatsApp, Telegram is also encrypted, which means any third person can't read your messages. In terms of the interface, it is very much similar to WhatsApp. If you want an open-source messaging app with high-security features, then Telegram is the best choice for you.
2. Firefox Browser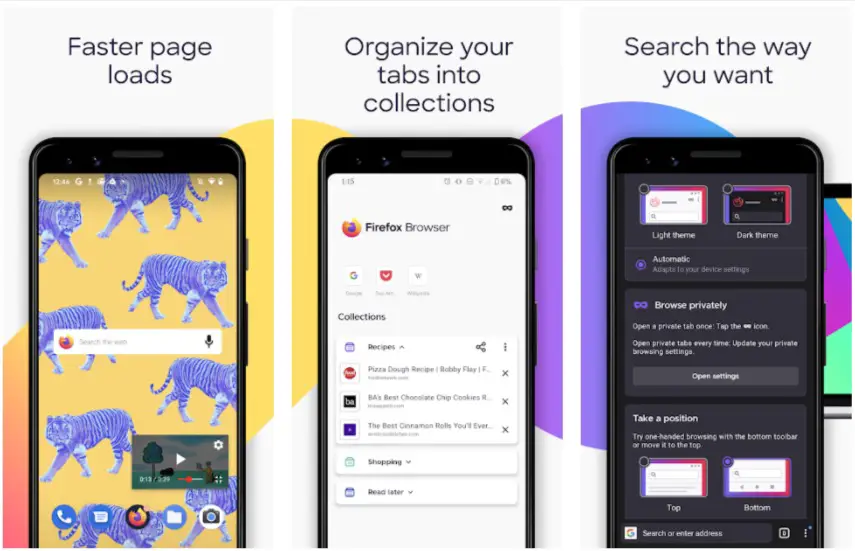 After Google Chrome, Firefox is the most used and preferred browser. You can access the Firefox web browser from both mobile phones and computers. In 2018, Firefox underwent a major change to become faster and better. If you want the best open source web browser, then Firefox is the option for you. It covers everything important such as privacy while browsing, bookmarks, add-ons, cross-platform syncing, etc.
3. Signal Private Messenger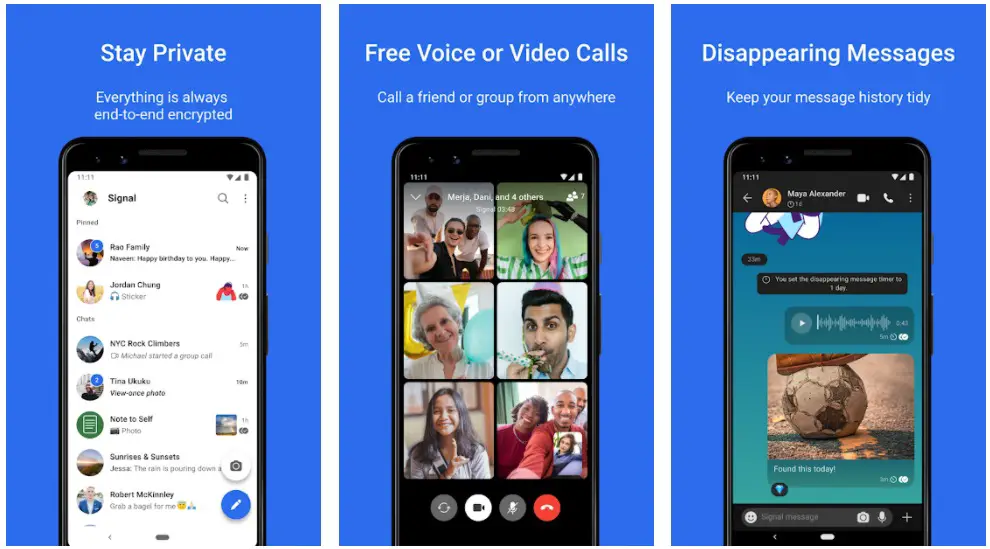 Signal is similar to the popular messaging app 'WhatsApp.' This too has end-to-end encryption, making it a protected messaging app. It features a user-friendly interface with many cool features. You can even set the theme of the messenger to dark mode. Some of the features worth mentioning are using keyboard incognito mode, auto-lock timer, and backup, restricting screenshots.
4. VLC for Android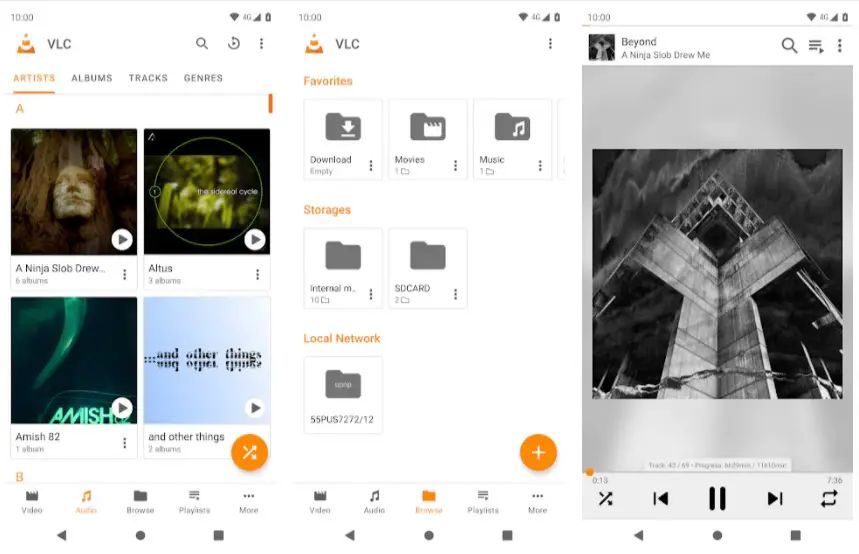 VLC is a widely popular media player for Android. It supports a wide range of video and audio codecs. You can use this app not just to play media files but also to stream audio, videos, and other files over a local network. Like any other media player, it has all the basic features such as changing playback speed, sleep timer, pan subtitles, etc. It also has a built-in equalizer to tune audio playback.
5. Kodi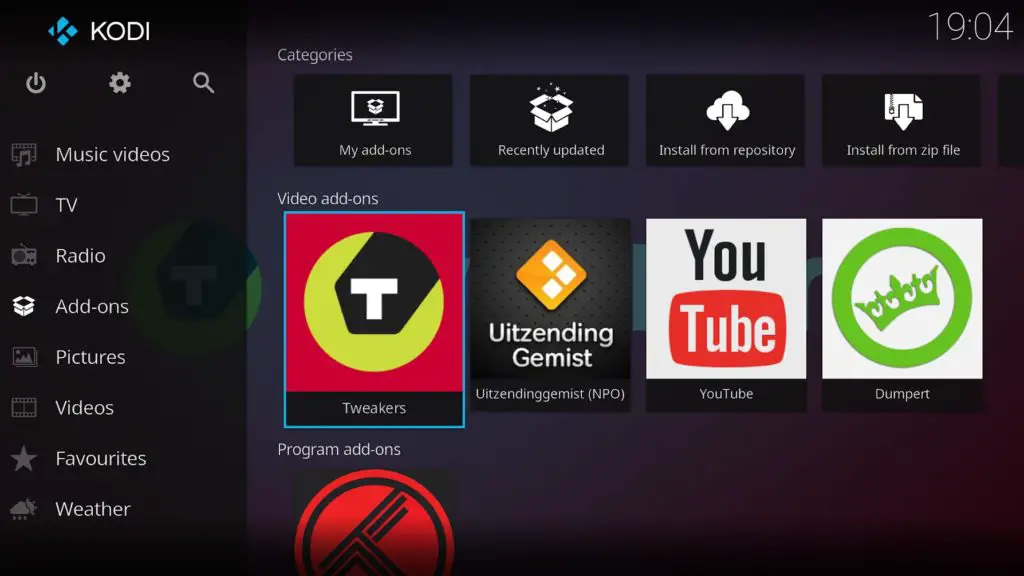 This is a cross-platform media player app that is packed with loads of features. It offers infinite streaming options and has a wide variety of add-ons. With the help of this app, you can stream movies, TV shows, music, and even live TV. It comes with a customizable theme, so you can change it as per your preference.
6. Open Camera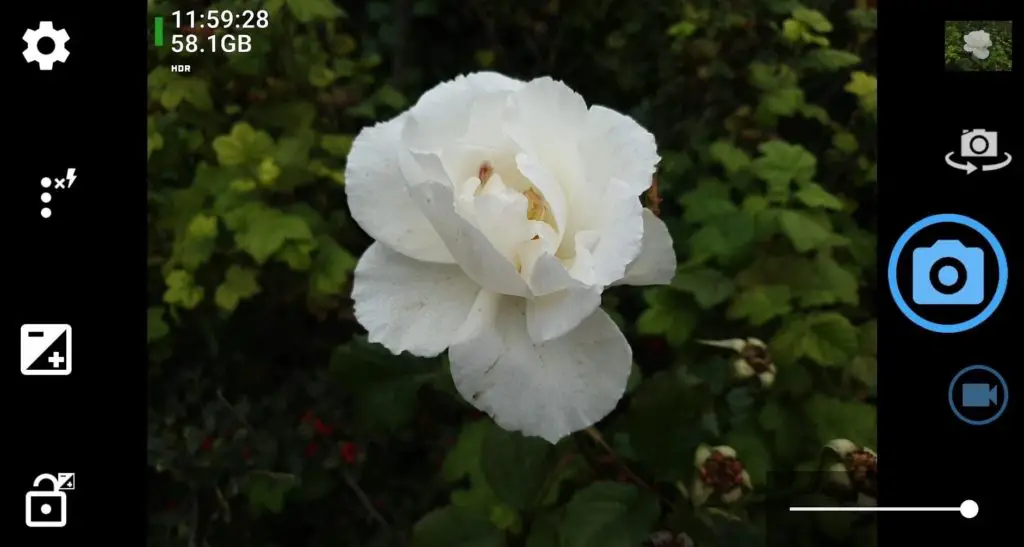 Next up, we have Open Camera, which is a feature-rich camera app. This is a completely free camera app with a variety of functionalities. From various camera modes to color effects to handy remote controls, this camera app has everything you need. One of the coolest features includes clicking pictures remotely by voice command. Other exciting features include single-touch control, multi-gesture, GPS location tagging, etc.
---
Protect Your Online Privacy With Surfshark
[The VPN that we use here at Tech Arrival]
---
7. Pixel Dungeon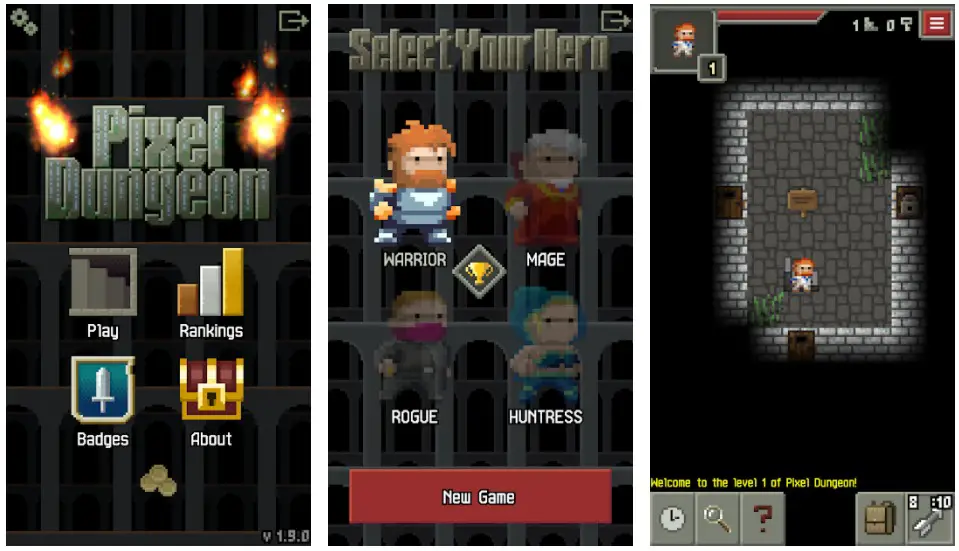 It is a traditional rogue-like video game with a simple interface and pixel-art graphics. Explore the depths of Pixel Dungeon while collecting useful items and battling fierce monsters. Your objective is to find the Amulet of Yendor, which is the ultimate artifact in this game. But mind you, this is not an easy game to play. Players often consider it to be very difficult. Sometimes it also depends on your luck.
8. Orbot: Tor for Android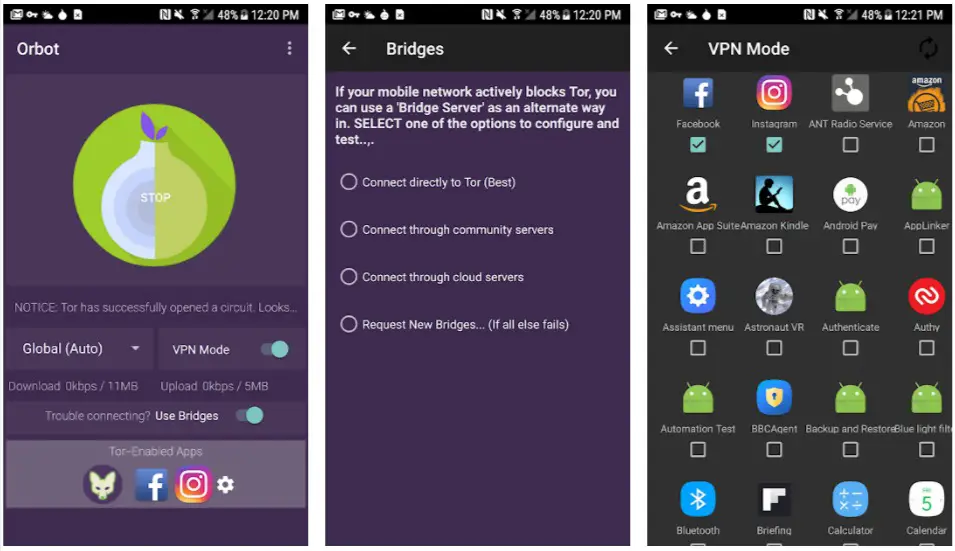 Orbot is a free proxy app based on the concept of Tor. This is an efficient app that helps you to hide your online identity. It ensures a more secure way of browsing the internet. After switching to Orbot, you may face slower network speeds, but be assured that your identity is completely protected. You can also use this app to bypass geo-restrictions on certain specific content.
9. OsmAnd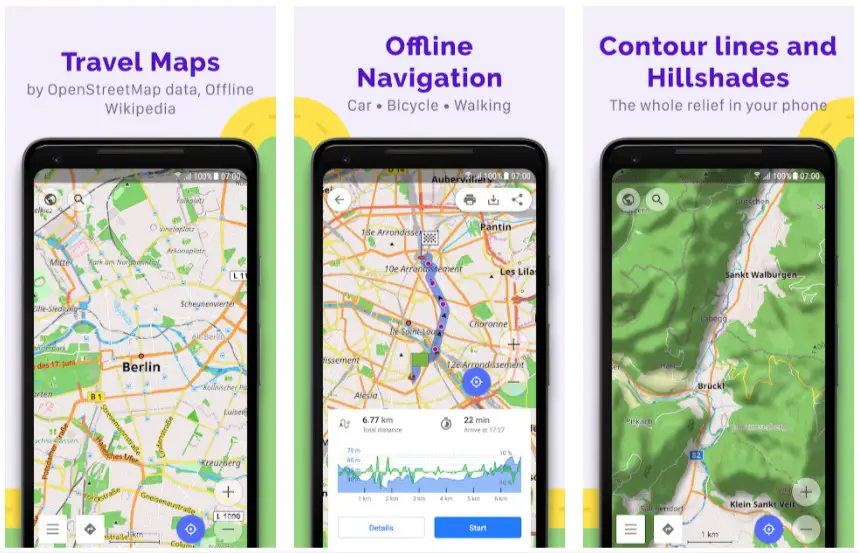 If you want a reliable navigation app for your android phone, then OsmAnd could be an ideal choice for you. It is an offline navigation app with access to worldwide high-quality offline maps. The good thing is that you can use these maps for free. Features like visual and voice offline navigation, managing GPX tracks, a choice between cycles or car navigation, and altitude info make this app awesome.
10. Simple Mobile Tools (Collection of apps)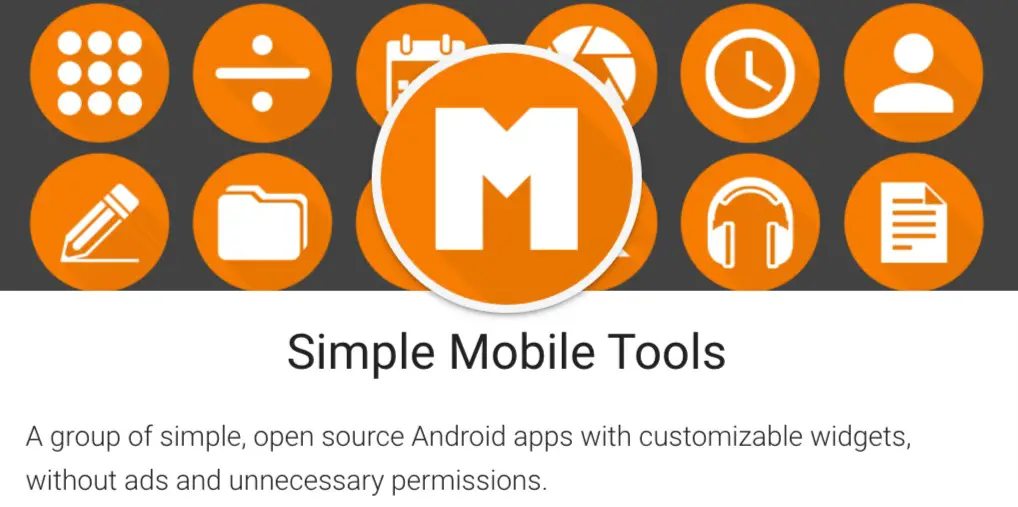 Simple Mobile Tools is not a single but a group of open-source Android apps without ads. All of the apps included in this group come with customizable widgets for user convenience. You will find all useful apps in the Simple Mobile Tools collection. It offers apps like music player, flashlight, calendar, note, dialer, clock, and many other apps that should be there on an android device.
11. K-9 Mail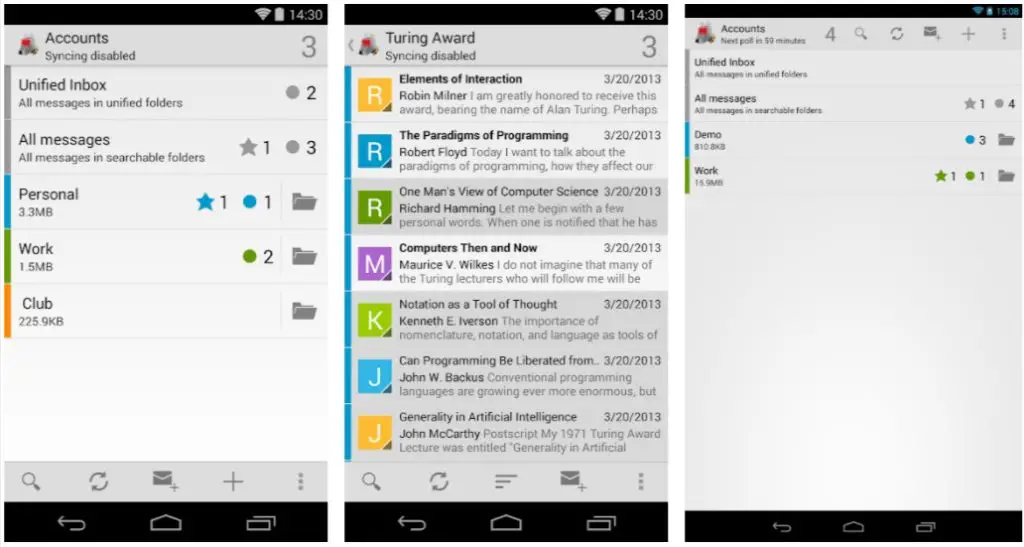 Next in the line, we have the K-9 Mail app. It is an important app for email clients and comes with support for multiple accounts, IMAP email, search function, filing, flagging, multi-folder sync, signatures, BCC-self, more. It is a community-developed project that is constantly being updated to improve user experience.
12. Phonograph Music Player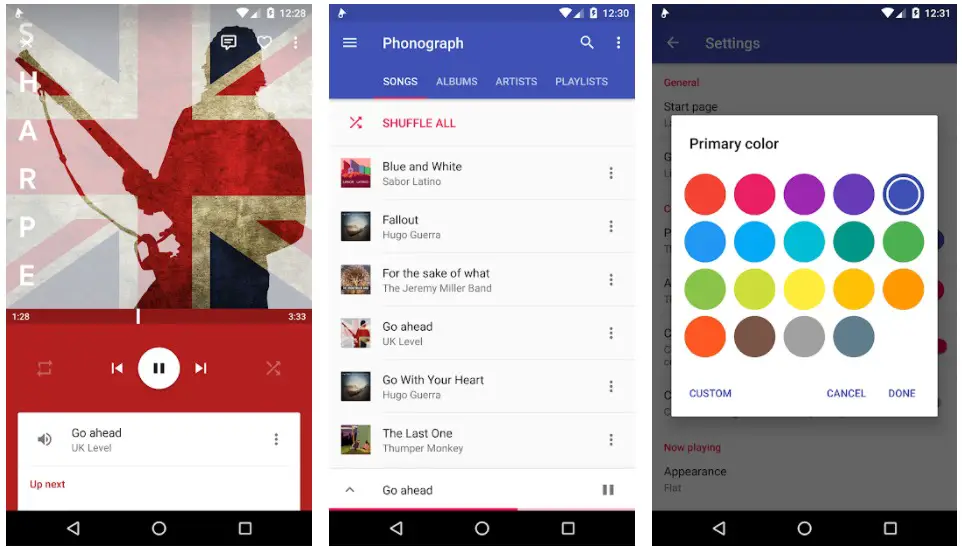 This is probably one of the best music players available out there. From a simple user interface to a plethora of features, this app has been designed to keep users' needs in mind. Besides playing music, it can also automatically download additional information about the artists. An attractive feature is the interface's dynamic colors that keep changing to match the main contents' base color.
13. AntennaPod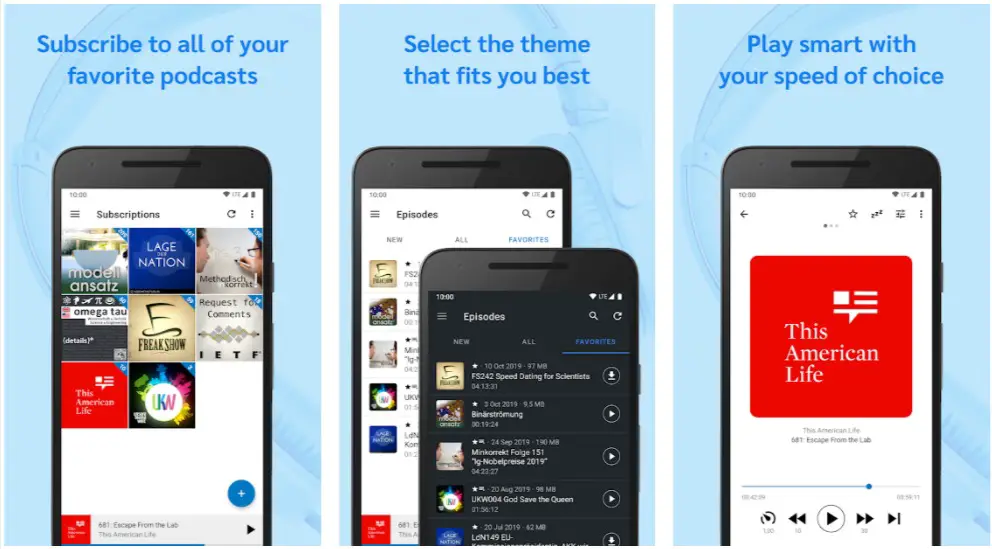 This podcast player and manager give you instant access to millions of paid and free podcasts. From large publishing houses to independent podcasters, you can listen to all types of podcasts. You can even import and export their feeds without any hassles. The app allows you to stream or download episodes to enjoy them later with adjustable playback speeds.
14. Lawnchair 2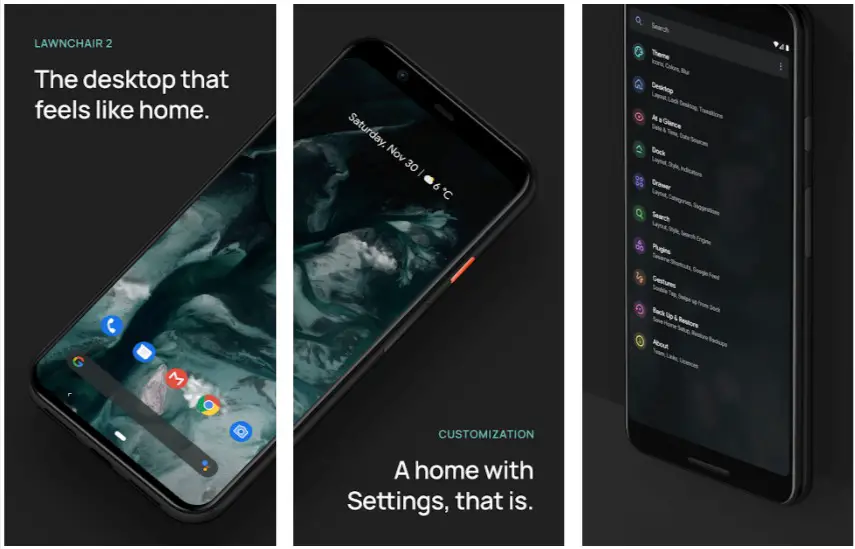 Lawnchair 2 brings you some powerful new features. They have included many useful features that make the app stand out from the rest. It introduces the pixel design language to make your phone look more appealing. It includes features such as automatic dark mode, drawer categories, adaptive icons, and more. Due to its open-source type, it is free of annoying ads.
15. Keepass2Android Password Safe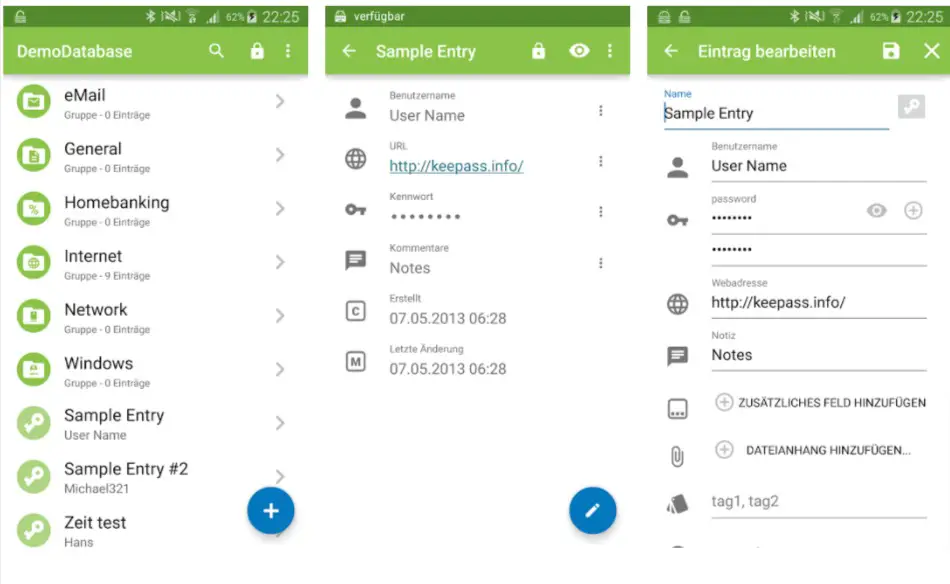 If you want the best password manager app, Keepass2Android could be the best choice for you. It is a reliable password manager application that aims at synchronization between devices. It is efficient enough to store all your passwords safely in an encrypted vault. With the QuickUnlock feature, you can unlock your database hassle-free. You can also synchronize your vault with your server or any cloud service. The app has many advanced features that make it better than the rest.
16. NetGuard- No-Root-Firewall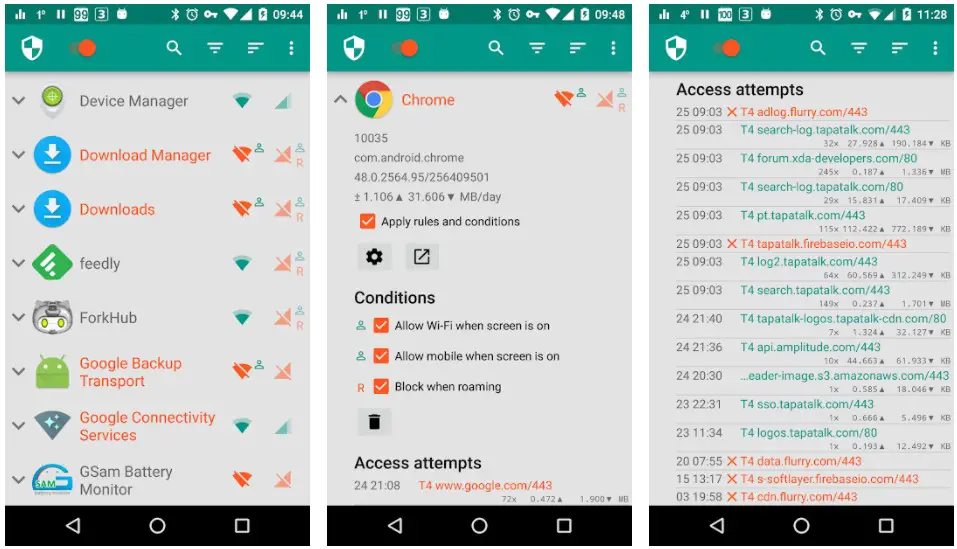 NetGuard is a useful app that helps you to block the internet without rooting your device. You can select addresses and apps individually to connect to your mobile or Wi-Fi connection. By blocking access to the internet, you can reduce data usage, save battery, and boost your privacy. Unlike other apps, this one is easy to use. The app is also free of unwanted ads for convenient use.
17. QKSMS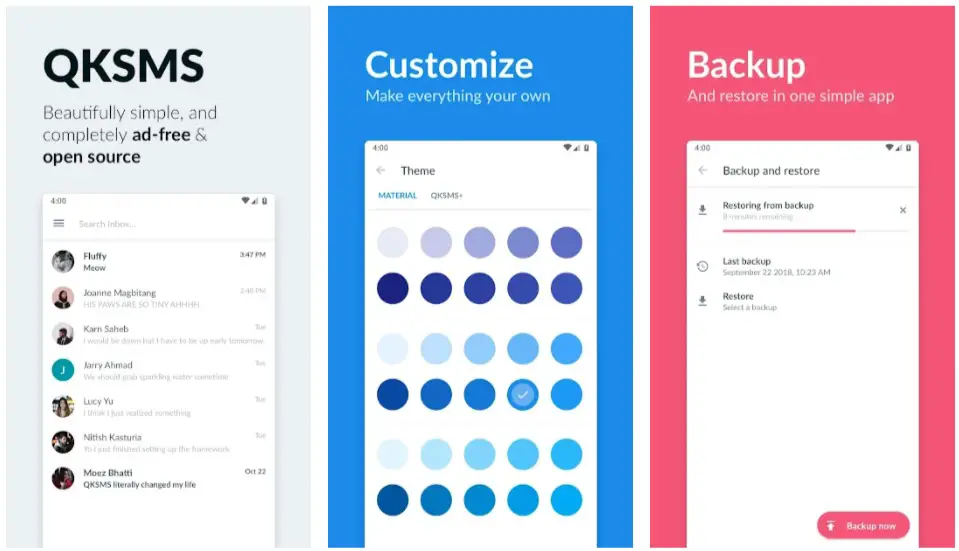 This is an amazing third-party messaging app for normal messages. The best thing about this app is probably the customizable look. It allows you to change the look and feel of the app as per your liking. This app is suitable for multi-SIM devices. It supports the MMS protocol that is important for sharing media files. You can also create group messages on this app.
---
Protect Your Online Privacy With Surfshark
[The VPN that we use here at Tech Arrival]
---
18. Amaze File Manager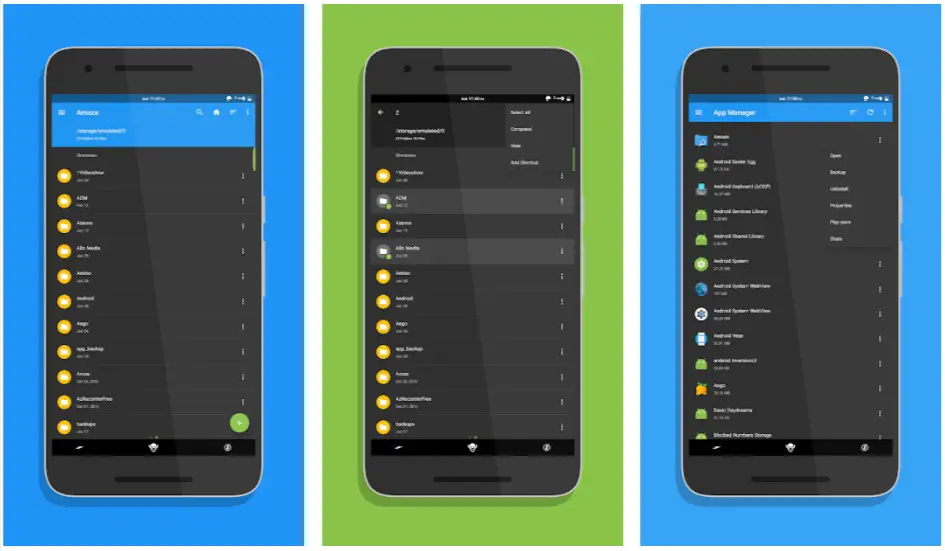 Having an efficient file manager like this one can be helpful in various situations. It comes with a clean interface and helps you to organize all your files and documents with ease. It allows you to choose from different available themes. Not just that, but you can also select colors for different elements individually. It has a built-in FTP feature to extend the utility of the app.
19. Nextcloud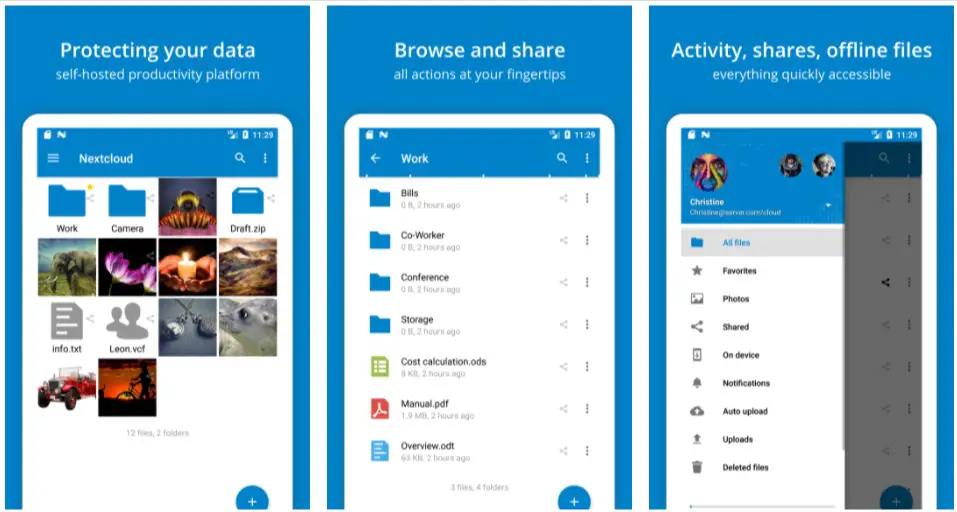 With this app, you can save and access all your files in cloud storage. It is a modern app with a user-friendly interface. You can easily upload your files to the Nextcloud server and keep them safe and secured. It also gives you the option to share your files with others. This private file sync and communication server is fully open source. You can either pay a company to host it for you, or you can choose to host it yourself.
20. Slide for Reddit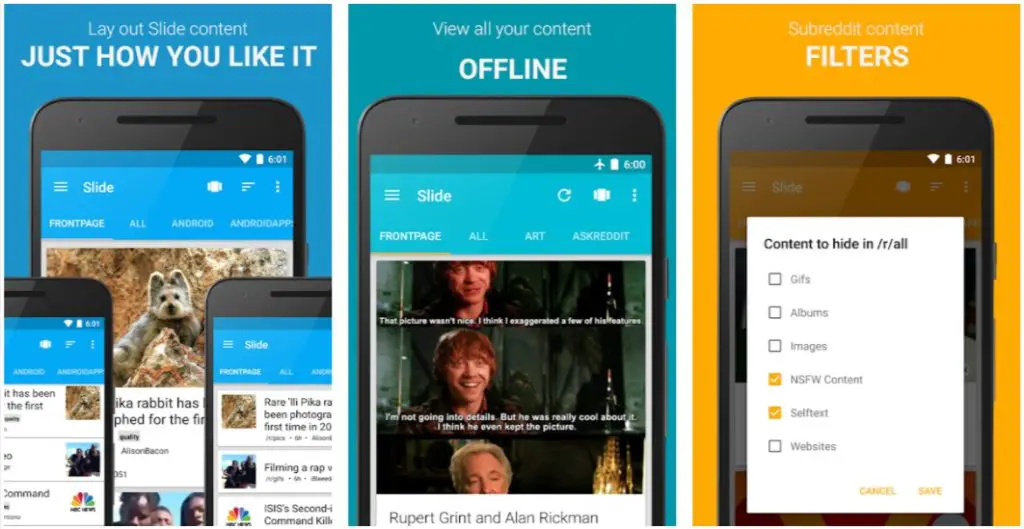 Slide for Reddit is an unofficial browser for Reddit. It features an easy-to-use UI and loads of customization. To start with, it is ad-free and contains many unique features that add more power to the app. It offers more than 12,000 theme combinations, so you can change it as per your liking. With the help of this app, you can reply to comments without opening a reply window.
21. FreeOTP Authenticator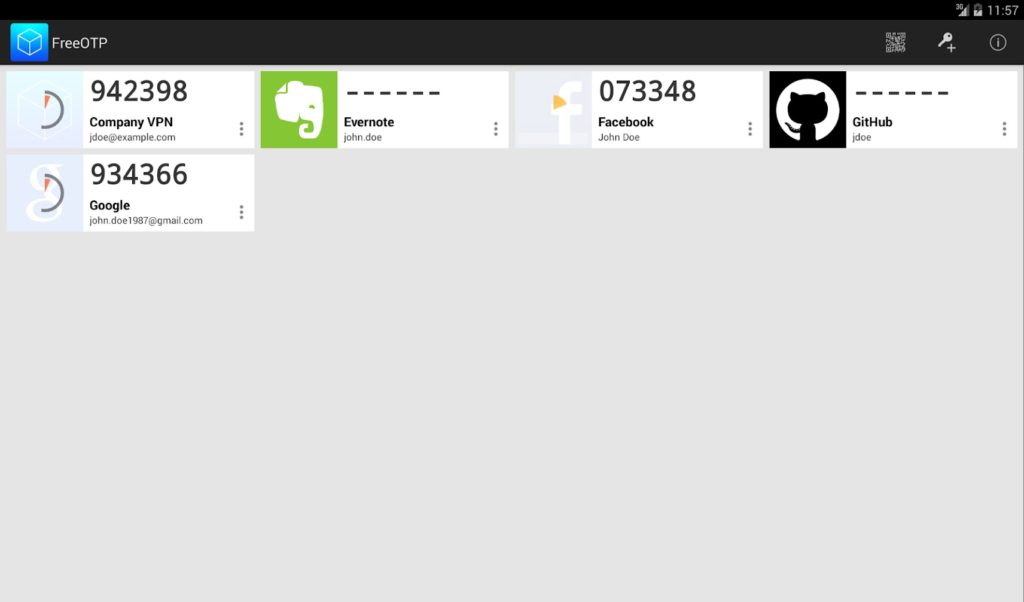 If you want to keep your online accounts safe, you will find the FreeOTP Authenticator a useful app. It provides an additional layer of security for your online accounts. It generates OTP on your smartphones which can be used with other passwords to make your login difficult to hack. It has many online services that you already use. This includes Evernote, Facebook, Google, GitHub, and more.
22. Omni Notes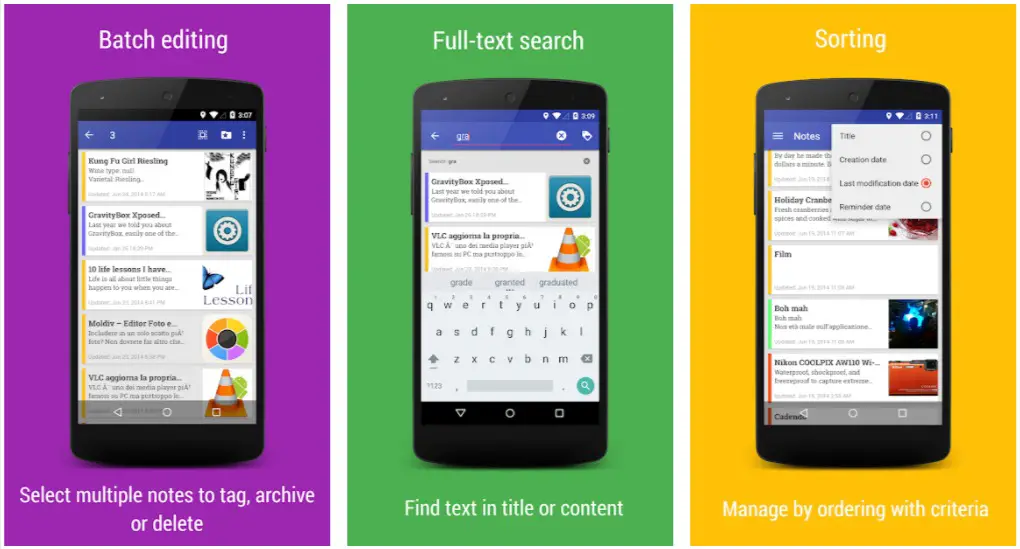 Lastly, we have Omni Notes, an open-source app designed to be lightweight and smart. It has many helpful features that make Omni Notes better than other apps. The material design interface and basic functions like add, archive, trash, and delete make the app convenient to use. You can even share your notes with various attachments like audio, files, images. However, the best feature is the Google integration that allows you to control it with your voice.
So these are some of the best open-source apps that you can download on your Android device. All these apps are trusted and used by thousands of users, so you should try them too.
Also read: 11 Best Procreate Alternatives for Android
Frequently Asked Questions (FAQs)
Is Orbot safe to use?
Orbot provides the safest way to use the Internet on Android devices. It bounces your encrypted traffic multiple times through computers instead of just connecting you directly like proxies and VPNs.
What are the benefits of using Telegram?
Telegram offers dozens of features that you will find useful. It allows you to share photos, videos, and other media files with ease. It also offers many customization options using which you can change backgrounds and sounds.
Is Signal like WhatsApp?
Just like WhatsApp, messages are end-to-end encrypted in Signal as well. This ensures the complete privacy of your conversations. Also, Signal operates as a non-profit company with no ads or data tracking. This makes it a very privacy-centric messaging app out there.
Is Signal 100% secure?
Signal is considered to be the most secure messaging app in the market. It has 100% open source code which is also available on GitHub. 
---
Protect Your Online Privacy With Surfshark
[The VPN that we use here at Tech Arrival]
---
What makes the VLC media player so popular?
One of the major reasons behind the popularity of VLC is its top-down design. It has a modular design means it is made to evolve. Moreover, it is an open-source app, so it will always be licensed with community drive source code.
Is VLC worth it?
Yes, it is easy to use and receives frequent upgrades for improving performance. It is an extremely flexible, stable, and reliable app. The best part is that it is available for free.