We live in a time that's favorable to all digital artists. There are plenty of tools, both free and paid, that can help you master your digital drawing skills. With these tools, you can shape your imagination and boost your creativeness as an artist.
You will find many popular drawing programs for both PC and Mac. The main point is to choose the one that you feel comfortable using. To help you out, we have handpicked some of the best drawing programs for Mac and PC. So without wasting time, let's walk you through the list.
Also read: 10 Best Drawing Apps for Android
List of Best Drawing Programs
1. Adobe Photoshop
Adobe Photoshop is hands down the best drawing program used by most designers and digital artists. It has a plethora of features that make it number one in the market. From hundreds of brushes to a wide selection of colors, it has everything you need to create a masterpiece. Adobe Photoshop is suitable for creating banners, logos, packaging, icons, websites, and more. You can either start importing or images or use a completely blank canvas as a starting point.
2. Affinity Designer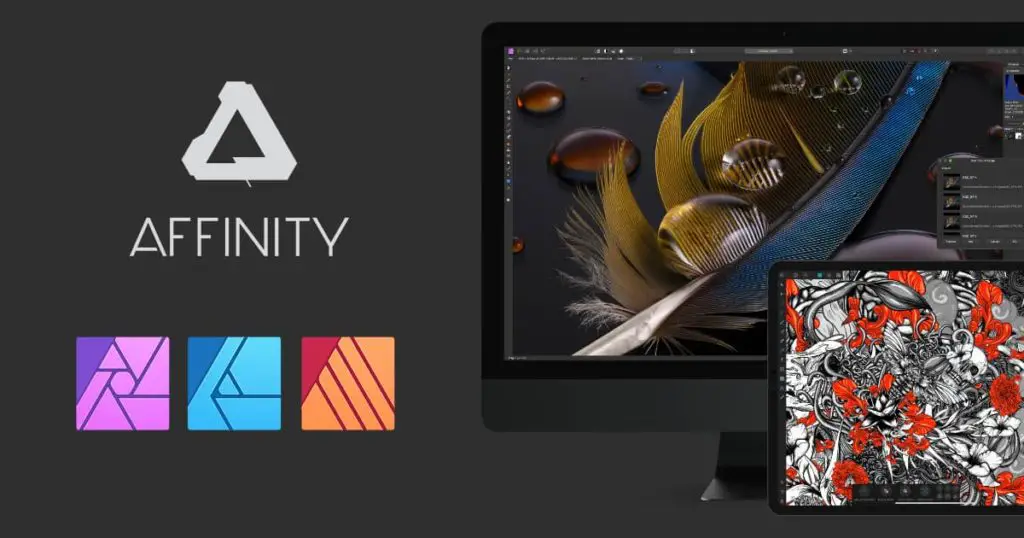 As an artist, you must have heard about Affinity Designer. This is yet another great drawing program that many artists prefer. It is best in class for creating print projects, concept art, icons, logos, UI designs, and more. This powerful design app is a popular choice among thousands of professional illustrators, game developers, and web designers. They love the perfect combination of raster and vector design tools in this drawing program. All the features and tools available in Affinity Designer are built keeping the end-users in mind.
3. Corel Painter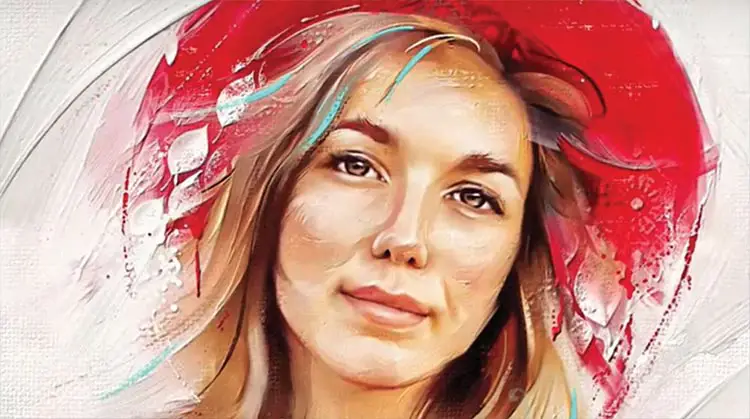 This raster-based digital art application makes a popular choice among professional illustrators, designers, and digital artists. It introduces you to a plethora of design tools that are provided to make your work easier. It has a huge selection of brushes, pattern pens, exclusive particles, and more. If you are using the program for the first time, no worries, you can take help from the video tutorials available in the Corel Painter library. We would suggest you start practicing with something easier as Corel Painter is a hard nut to crack for beginners.
4. Autodesk Sketchbook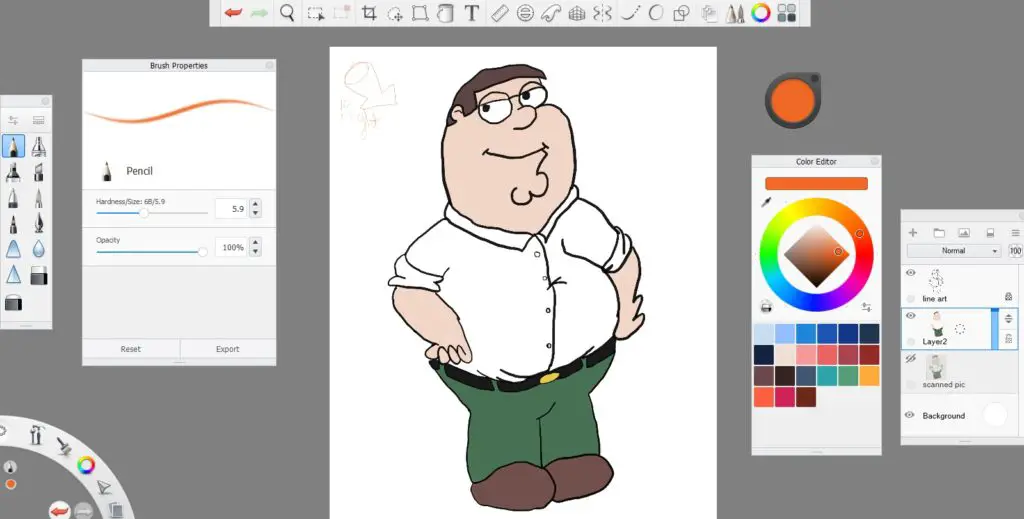 If you love sketching, AutoDesk Sketchbook has got your back. It has been the best drawing and sketching application for a long time. It is supported by both Mac and PC, which makes it a more preferred choice among users. With this powerful application, you can sketch your ideas quickly and create stunning illustrations. It offers professional drawing tools with a user-friendly interface. Not just that, but it is also designed for both stylus and touch input. Whether you are a newbie or a professional artist, you can use Sketchbook to improve your skills.
5. Adobe Illustrator
For stunning graphics, Adobe Illustrator is the tool you need. This industry-standard vector graphics software helps you create everything from mobile graphics to logos, book illustrations, icons, billboards, and product packaging. It is trusted by hundreds and thousands of users, including professionals. Illustrator has all the tools you need to turn simple shapes into gorgeous icons, logos, and graphics. It also gives you access to freehand drawing tools and typography.
6. Krita
If you want a free drawing program to practice, Krita is the option for you. This is an open-source drawing tool that has the best features you want. Artists use it worldwide to create comics, concept art, illustration, and more. Although it is free software, it is equally reliable as the paid ones. This software is best suited for concept artists and comics. It comes with an intuitive interface with awesome features like pop-up pallets, brush stabilizers, and more.
7. CorelDraw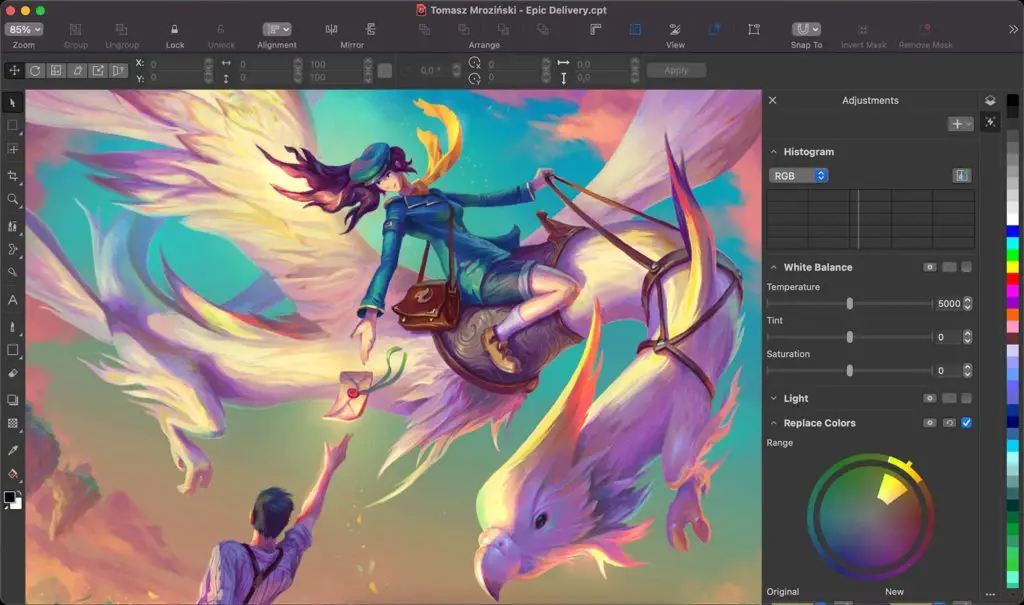 The next best drawing tool we have is CorelDraw. This software is mainly known for its wide range of designer tools. Each of these tools is built to give you a great drawing experience. However, this is not an easy drawing tool. If you are just starting, we recommend you start with easy software. With this incredible drawing program, you can give shape to your imagination. Whether it is AI-powered LiveSketch or high-quality vector design, CorelDraw can handle it all.
---
Protect Your Online Privacy With Surfshark
[The VPN that we use here at Tech Arrival]
---
8. Inkscape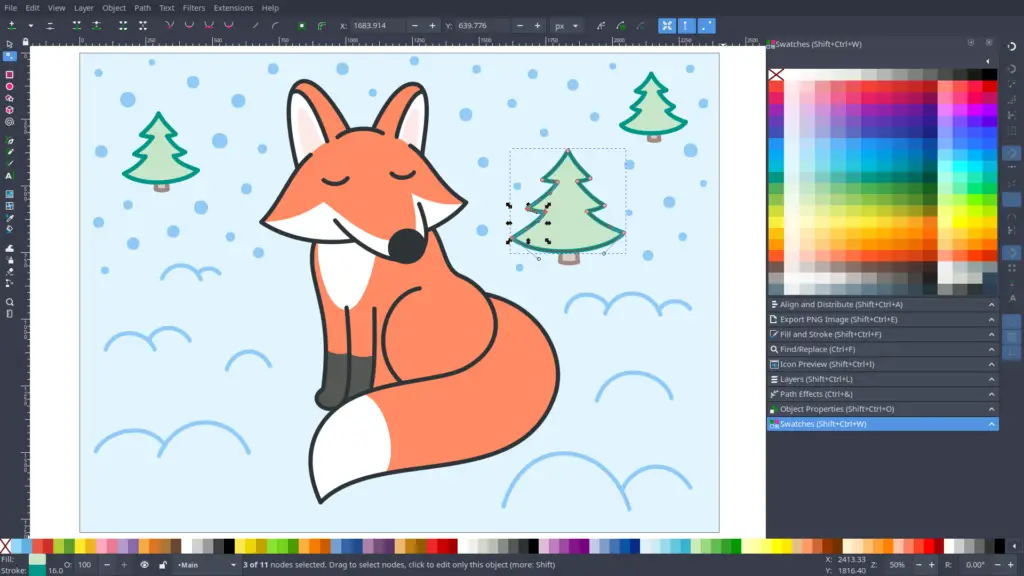 This is yet another open-source, free drawing program that can help you create great designs. Even though it is free to use, it has some powerful features that make it equally good as high-end designer software. Inkscape has plenty of useful features like object creation, color selector, node editing, and more. All these features are included to help you create your masterpiece. You can rest assured that this is by far the best free, open-source designer tool out there.
9. PaintShop Pro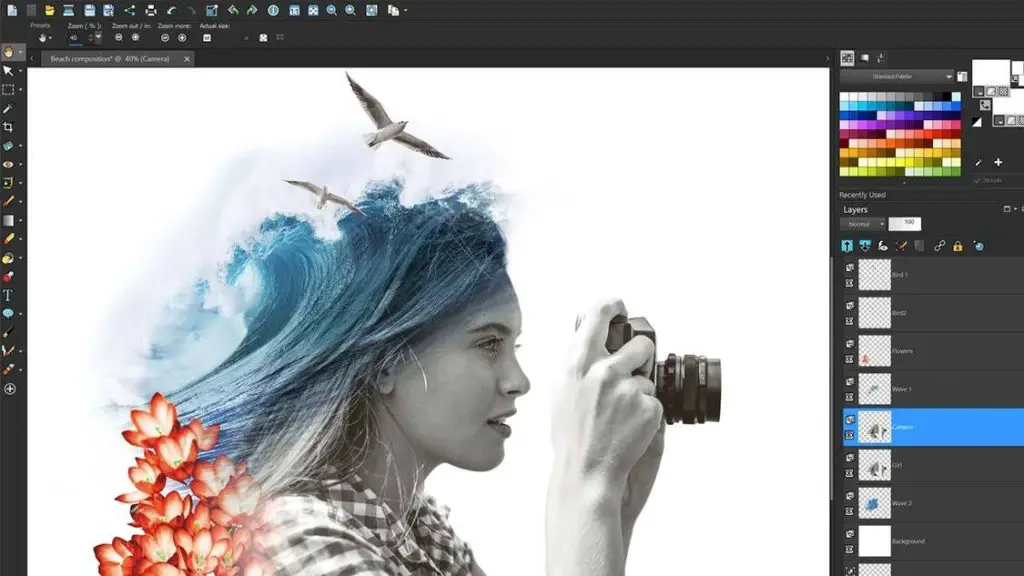 PaintShop Pro may not be as popular as the other designer tools on the list, but it is a powerful software for designing commendable arts. If you are looking for a user-friendly drawing application, you can start practicing with PaintShop Pro. It is has a solid selection of tools that makes designing easy. Besides that, it also boasts a good collection of plugins that you may find useful in the long run. PaintShop Pro is best suited for designing graphics, photo editing, and drawing.
10. MediBang Paint
If you want to be a manga artist or a comic creator, MediBang Paint is the best choice. It has a huge collection of backgrounds, font styles, brushes, and more. It may appear simple at first glance, but it is a powerful designing tool out there. It is best suited for people who want to sharpen their manga designing skills. The best thing is that MediBang Paint has apps for Android, iPad, iPhone, and Windows.
11. Paint 3D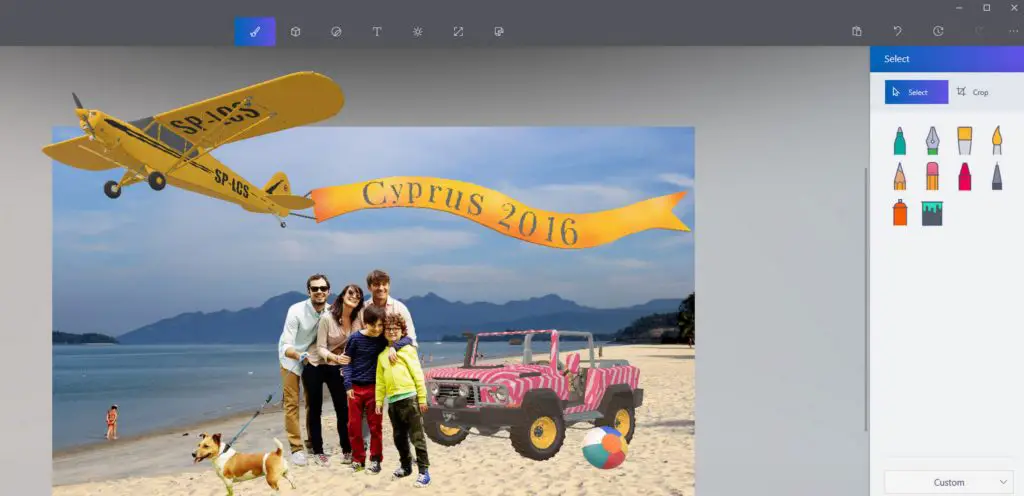 Next in the line, we have Paint 3D. This is a good choice for artists who are just starting. This is non-professional software with basic designing tools. Microsoft's Paint 3D comes pre-loaded in Windows, so you don't have to install it yourself. It is a great designing application for beginners. It has a very simple interface, so you can work and navigate it easily. With the help of this application, you can create simple 2D and 3D shapes and objects.
12. Clip Studio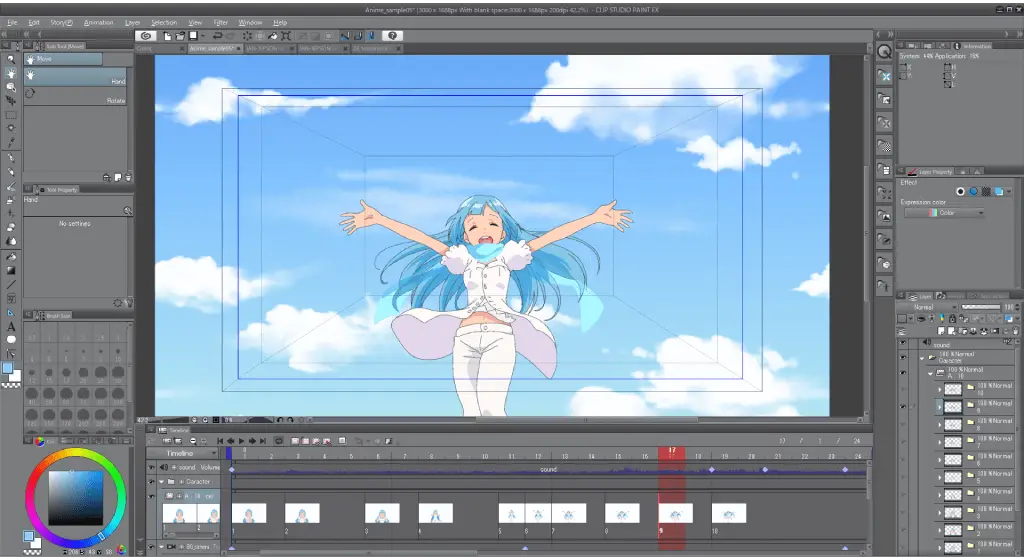 Clip Studio is one of the best drawing tools available for illustrators and artists. It is best suited for working on manga. However, you can still use it for normal animations and illustrations as well. It is even recommended by some of the major comics and manga creators around the world. It comes with many advanced features such as realistic-looking pen strokes, vector layers, decoration tools, quick coloring, and more. Clip Studio is the best choice if you want to enter the manga industry.
13. Fire Alpaca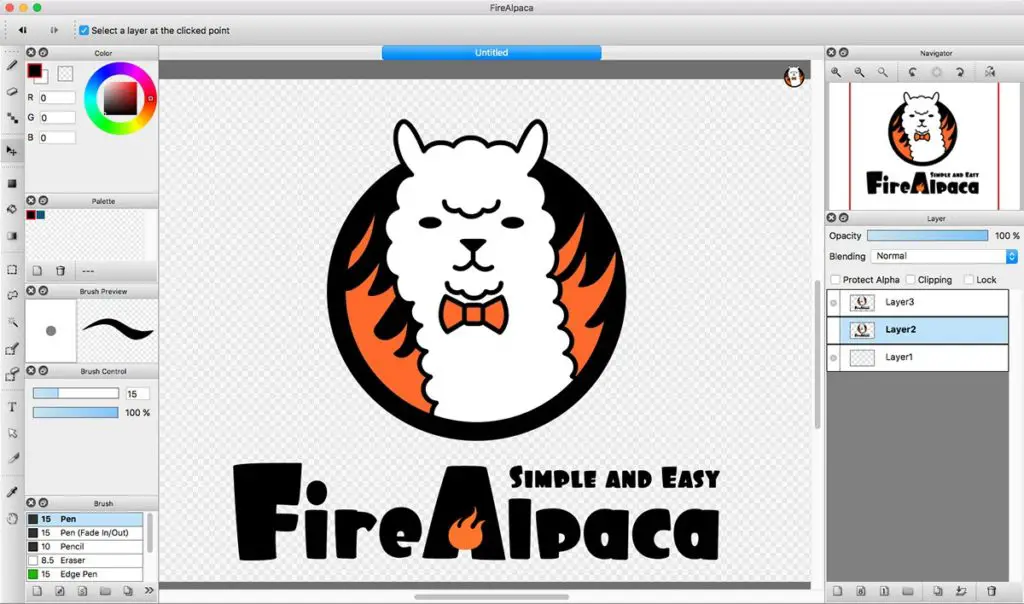 If you are just looking for a simple, lightweight drawing tool, try Fire Alpaca. It is an easy-to-use drawing tool ideal for beginners. The best thing about this application is that it is quite light. It is because of this reason that you can use with comfortably, even on older PCs. It may not have as many features as other software like Adobe Photoshop and CorelDraw, but it is great for beginners and newbies. Both Mac and PC support it, so everyone can use it.
14. Artrage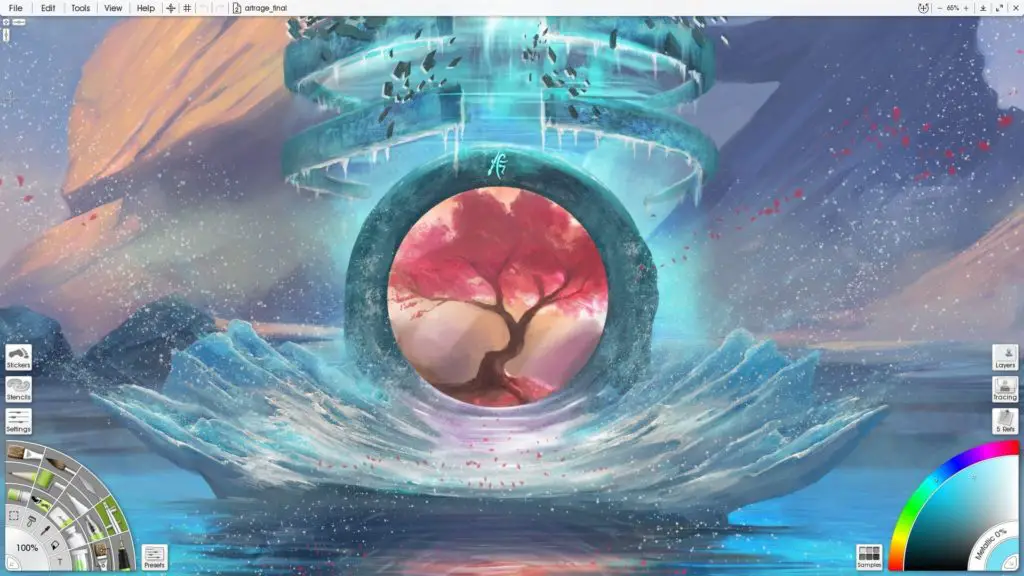 Last but not least, we have Artrage for drawing realistic paintings. It has the tools for creating amazing arts. From oil painting brushes to watercolors and pencils, you will find a wide range of tools in Artrage. The best thing about this application is that it is suitable for both kids and adults. Unlike other top-notch software, Artrage has a very simple interface, so you shouldn't find it difficult to handle. It also offers video tutorials and has an online community to help you get started.
These are some of the best and advanced drawing programs available out there. Based on your skills and requirement, you can choose from any of the mentioned software in the list. We have included applications for both professionals and beginners.
Also read: 21 Best Microsoft Visio Alternatives for Diagramming
Frequently Asked Questions (FAQs)
Which are the best drawing tools for professionals?
Even though the market is filled with plenty of drawing applications, most professionals prefer Adobe Photoshop and CorelDraw. These are two of the best software for designing graphics, drawing, creating logos, icons, and more.
What are the best free drawing applications available out there?
If you want a free but efficient drawing tool, you should choose Krita, Clip Studio, or Paint 3D. These tools have the right features to get you started.
---
Protect Your Online Privacy With Surfshark
[The VPN that we use here at Tech Arrival]
---
Why is digital art so important?
Digital art has become important for obvious reasons. It is used for various purposes like creating brand logos, icons, graphics, comics, banners, packages, and more. All the digital visuals you see on the internet are created with the help of digital drawing tools and software.
What are the advantages of digital drawing?
Digital drawing is any day more advantageous than traditional drawing. 
It allows you to rectify your mistakes easily, offers a wide range of drawing tools, and lets you duplicate with precision. But most importantly, it gives you endless possibilities.
What are digital drawings?
Digital drawing is when a drawing is created using a graphics application. Instead of using a pencil and paper, digital artists use a tablet or a computer to draw. Along with that, they also use a mouse or a stylus.
Is digital art difficult?
Digital art is completely different from traditional art. Yes, it is difficult and requires patience and practice to master your digital drawing skills.
Is Adobe Illustrator worth it?
To create stunning graphics, Adobe Illustrator is the best choice for you. It is vector graphics software that can create everything from logos to web and mobile graphics, icons, book illustrations, and more.
What do you need to get started with digital drawing?
The only things you need to get started with digital drawing are a graphics tablet, stylus, and painting software of your choice.