Many of you may not know this, but World of Warcraft played a crucial role in shaping the world of MMORPG (Massively Multiplayer Online Role-Playing Game). It happens to be one of the best MMORPG titles out there.
This game is nearly a decade old and is still going on strong. It has a huge fan base with players from all across the world. There's no doubt World of Warcraft is here to stay for a long time.
The good news is you have many more games like World of Warcraft. If you want to try something other than World of Warcraft, you are in the right place. We have compiled a list of all the games that are similar to World of Warcraft.
Also read: 10 Games like Pokémon Go You Should Definitely Play!
List of Best Games Like World of Warcraft
1. Black Desert Online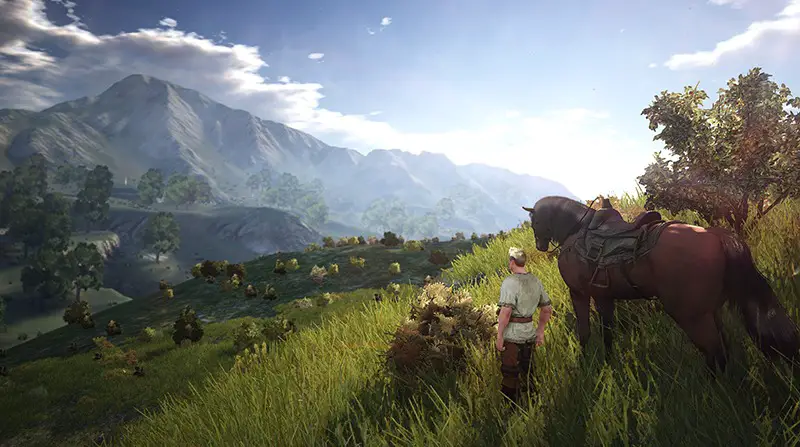 We are kicking off the list with Black Desert Online. It is one of the widely popular MMORPG titles out there and has addictive gameplay and many cool features. From acquiring your buildings to getting into battles and making alliances, the game has a lot to offer. Players get to control an entire city, but only if they are capable enough.
2. Destiny 2: Beyond Light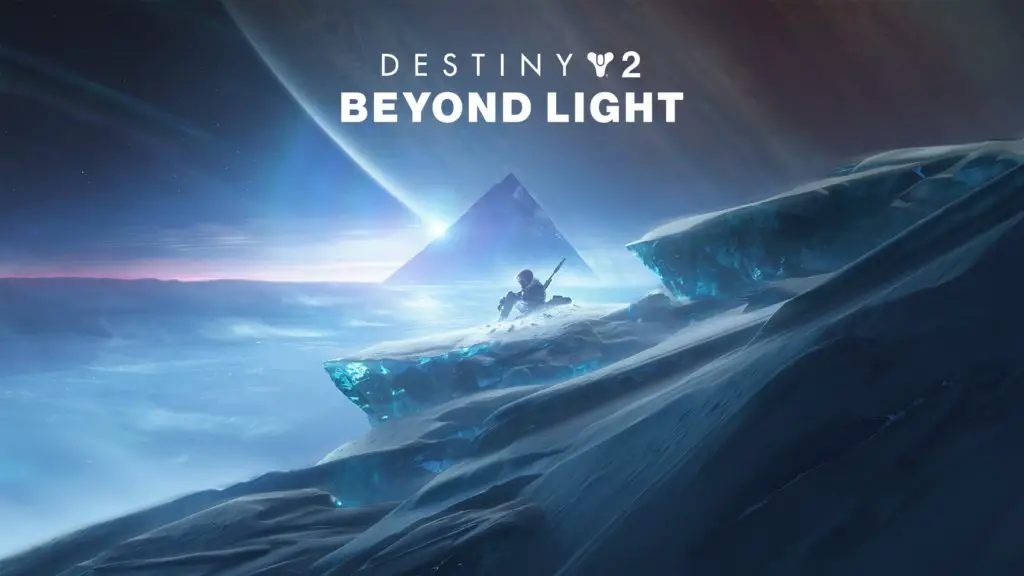 This is a first-person shooter game that will simply blow your mind. It takes you on an adventurous journey where you get to explore the vastness of the solar system. At the same time, you also get to unleash your power to use it against your enemies. It gives you complete freedom to play the way you want. You can choose from a wide range of weapons and armors to defeat your enemies.
3. The Elder Scrolls Online: Blackwood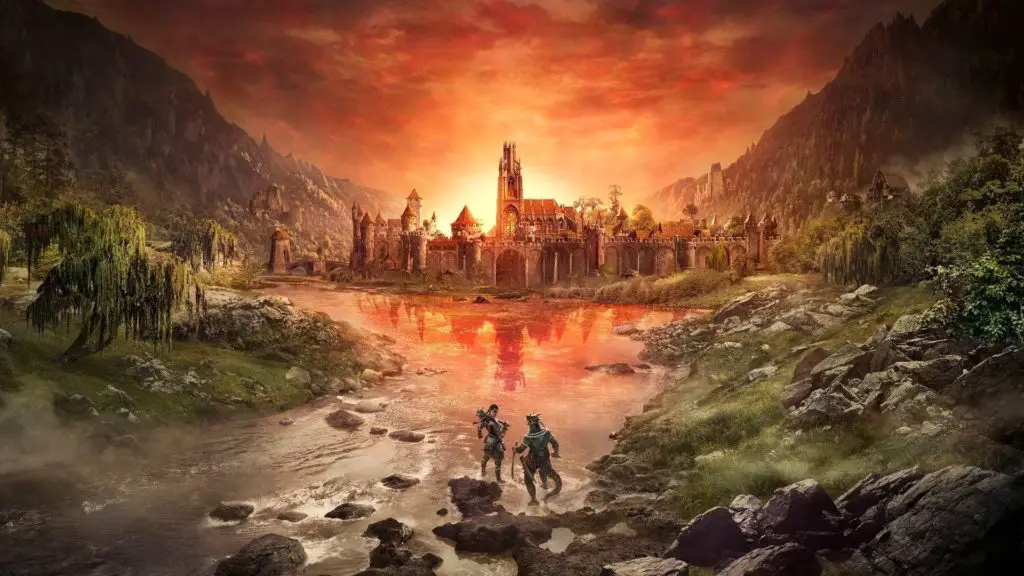 This is one franchise that has been ruling the game world for a year. If you love fantasy games, you cannot resist this one. It is inspired by many different fantasy worlds. The gameplay is set in the Tamriel continent, where you get to select to be part of the three factions. It is a great multiplayer game with mixed reviews. The good thing is they update the game with fresh content regularly.
4. Eve Online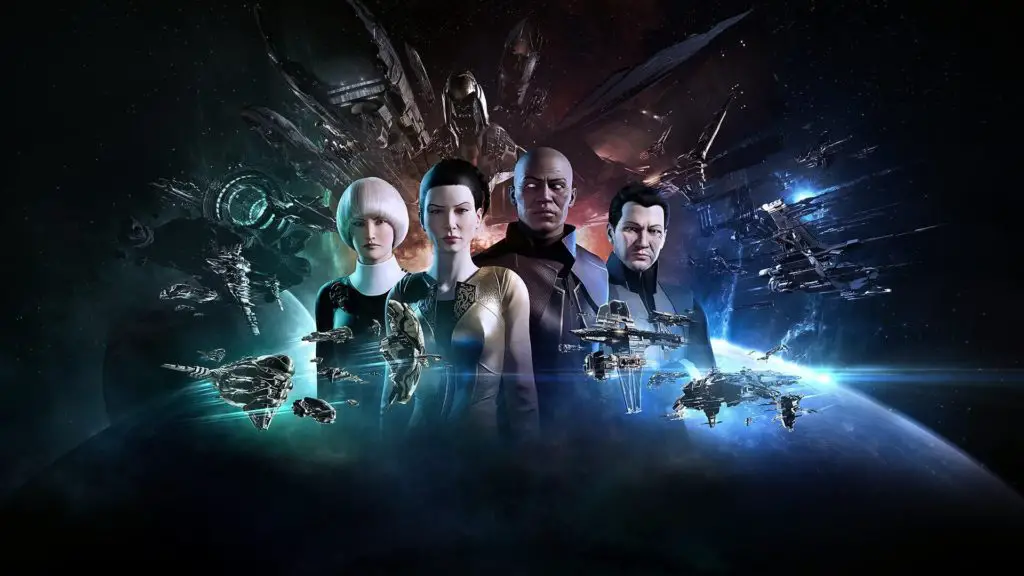 If you like space-themed games, you must try this one out. The gameplay takes place in the space where players realize their potential as traders, pirates, and space entrepreneurs. This is a huge game with over 7,800 features and several other elements that make it stand out. But mind you, this is not easy gameplay to play.
5. Maple Story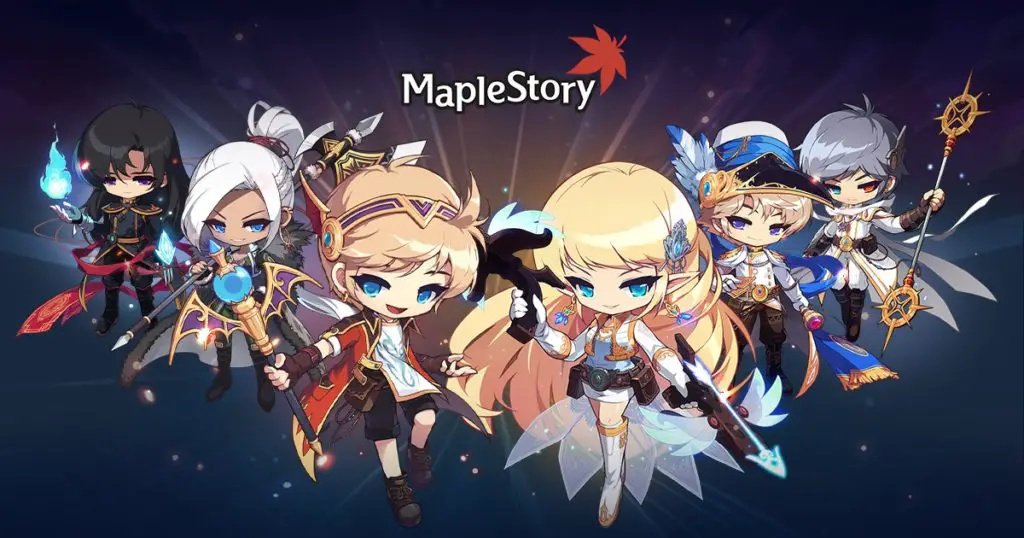 This is yet another amazing game from the MMO genre. With this 3D voxel-based adventure-style game, you get to explore the Maple Story universe. There are plenty of characters in the game, and they can be customized as well. If you are looking for an easy-to-play title, this could be the best option for you. It may be simple, but it offers a lot of fun.
6. The Lord of the Rings Online
Next in the line, we have The Lord of the Rings Online. With this online RPG title, you get to explore the world of Lord of the Rings. The game offers 7 different classes and 4 different races to choose from. Instead of health points, the game has got a moral system. This game is suitable for anyone who wants to experience the magic of a fictional universe.
---
Protect Your Online Privacy With Surfshark
[The VPN that we use here at Tech Arrival]
---
7. ArcheAge
This Korean MMORPG title is one of the best in this genre. It gives you an open-world sandbox experience. The game offers a wide range of combats and various other elements like farming mechanics, housing, and unique crafting. The player-run court is there to punish you in case you commit any crimes. Players must fight the evil forces while enjoying the expansive world of ArcheAge.
8. Rift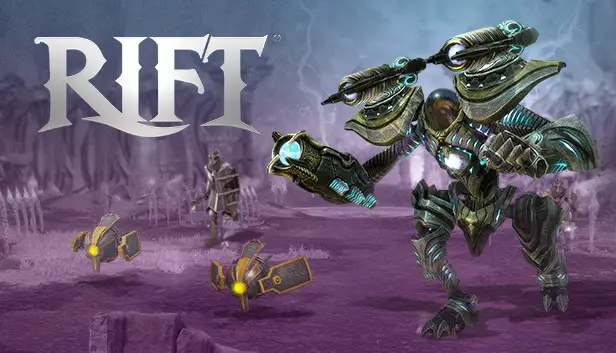 This is an exciting MMO game and has loads of features to offer. It features two factions, and both of them are in constant war with each other. It is quite similar to other MMORPGs. Players must look for rifts and close them before the enemy starts getting in. You should also watch out for the sudden attacks that can spoil your entire plan.
9. Neverwinter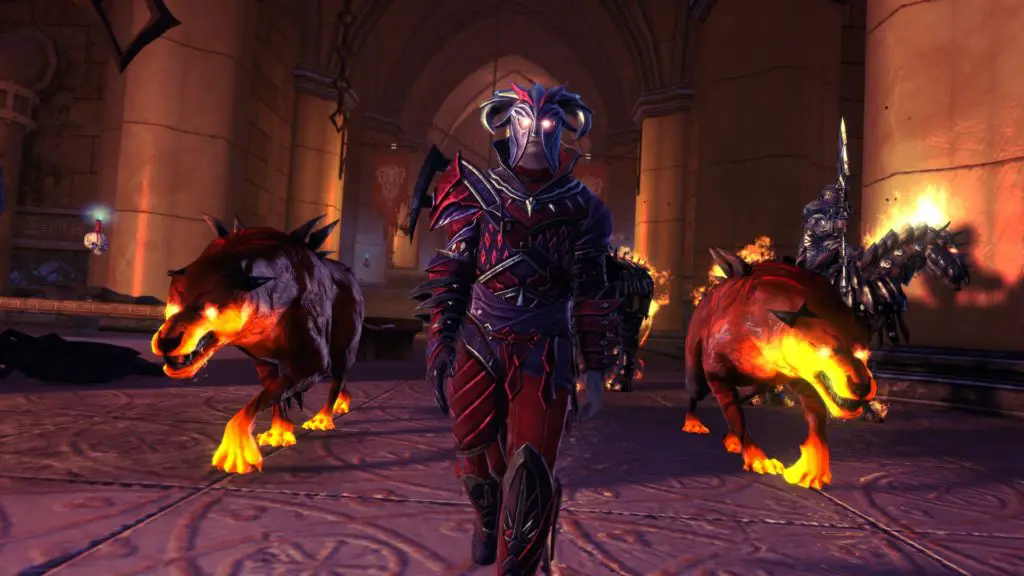 Neverwinter brings you to a fantasy world of dungeons and dragons. You get to explore a magical world filled with different magical creatures. But there also exist dark forces that clash with good forces all the time. You can select from the available races and set out on an unforgettable journey in the magical land of Neverwinter. 
10. Path of Exile
Path of Exile has been a popular game since the time of its launch. The gameplay is set in a dark fantasy land of Wraeclast. You start your journey in an unknown world, where you get to explore the monster-infested dungeons and caves. You aim to defeat those monsters and collect experience points. You can either play solo or gang up with other players.
11. Warframe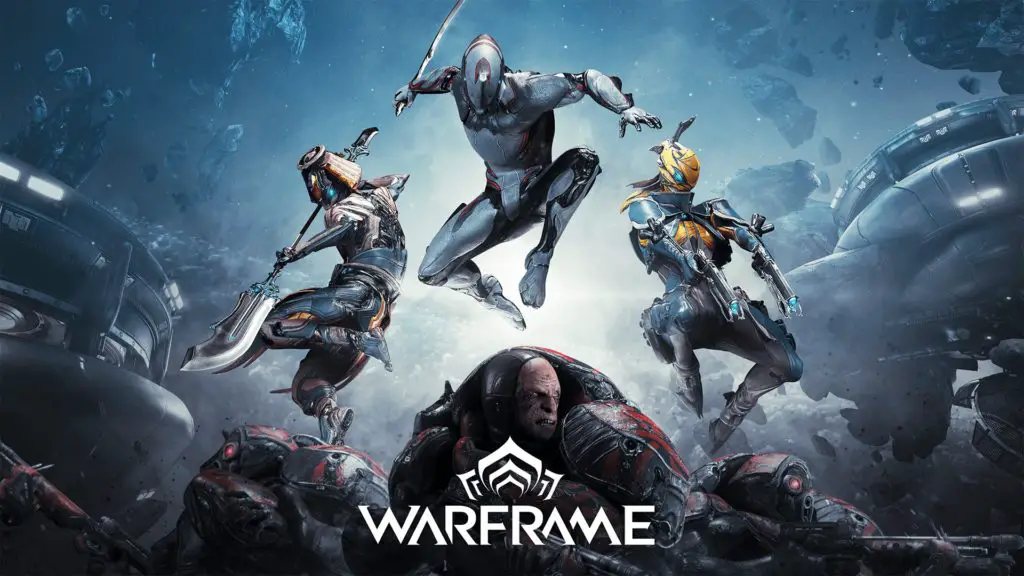 If you are into shooting games, you will surely find this title interesting. This is a third-person shooter game from the MMO genre that gives you a new kind of experience. In the game, you get to control ancient warriors who are at war with other factions. The most exciting thing is that you get to choose from a wide list of characters.
12. Guild Wars 2
If you are looking for something different and new, then Guild Wars 2 is your game. It comes with a unique storyline and many cool elements that make it stand out among other MMORPG titles. The game has 5 races and 9 different classes. You can select your class based on the unique traits and abilities that you want. The game also offers many customization options that make it more interesting to play.
13. TERA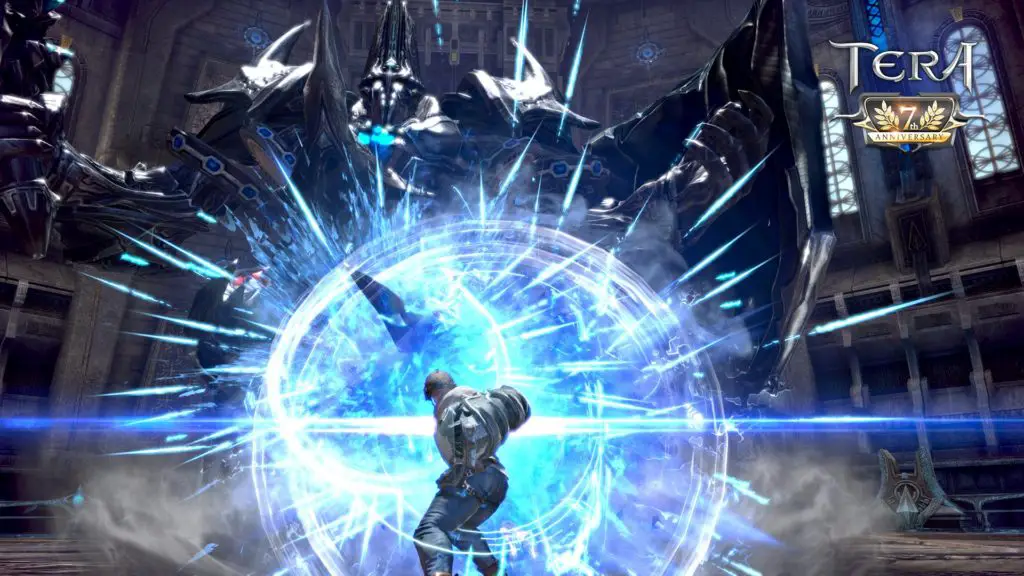 TERA is a popular MMORPG title from Bluehole Studio Inc. who is also responsible for making PUBG. Coming back to TERA, it is a beautiful game, and you will find many things similar to World of Warcraft. The game has more than 80 zones that are carefully designed with stunning visuals. Players can select from 7 races and 12 playable classes and even explore the surrounding world and dungeons.
14. Blade & Soul
If you want a free-to-play MMORPG title, then Blade & Soul could be the best option for you. It has a lot of similarities with World of Warcraft, especially the gameplay style and visuals. There are two factions, including the Crimson Legion and the Cerulean Order. In the game, you will be given different quests to complete. Although it is free to play, there are still some paid elements present in the game.
15. Runescape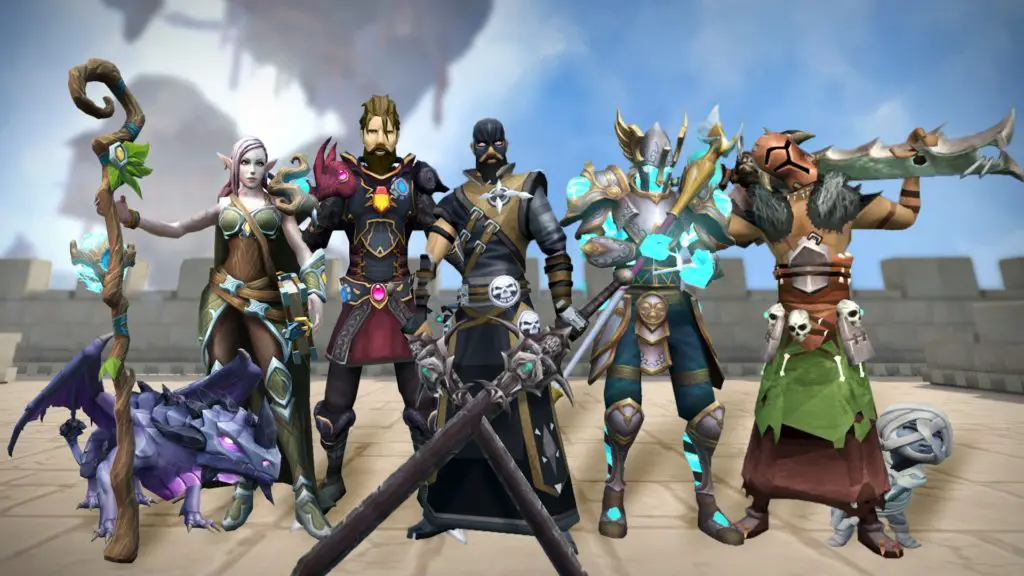 Runescape was released a decade ago. Over the years, it has developed a lot. Today, it has emerged as a full-features fantasy game that is hard to resist. You get to explore the land of Gielinor. The game allows you to set your objectives and goals. Not just that, but you can also customize the characters the way you wish. Runescape is a huge universe with several legacy players.
16. Age of Conan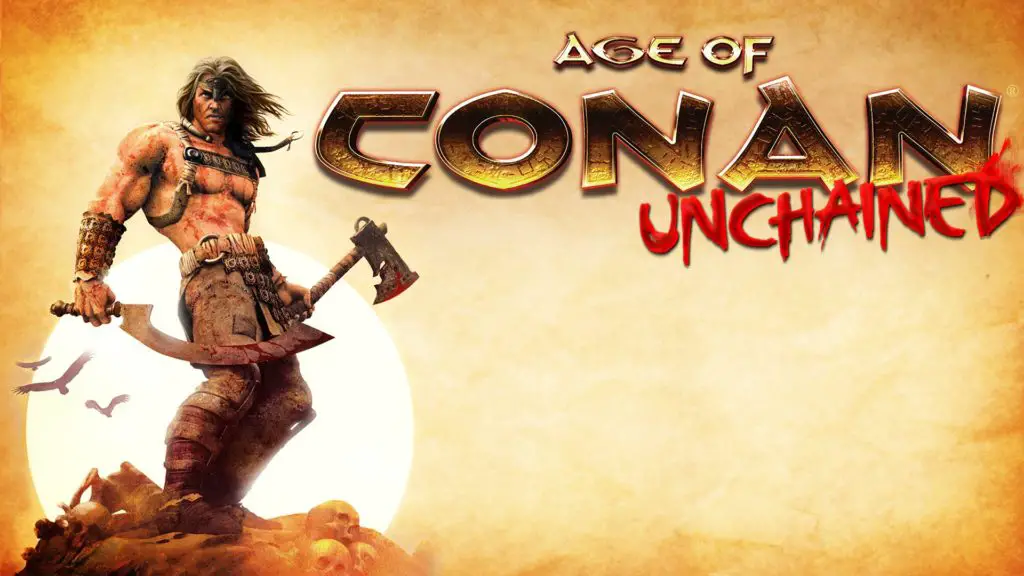 This is yet another free MMORPG title. The gameplay is based on a novel of the same name. If you have played World of Warcraft, you will find many similar elements in this game. You get to select your favorite class with unique abilities and traits. Besides completing various quests, you also get to explore the vast world, collect different resources, and upgrade your character. Players can also choose their destiny based on their gameplay style.
17. Final Fantasy XV
Final Fantasy takes you to a world of epic battles. With all the exciting features, it makes an amazing alternative to World of Warcraft. From hard-hitting battles to appealing characters and stunning environments, the game has got everything to keep you glued to the screen. Besides that, you get to explore an array of dungeons, so you don't get bored easily.
---
Protect Your Online Privacy With Surfshark
[The VPN that we use here at Tech Arrival]
---
18. Skyforge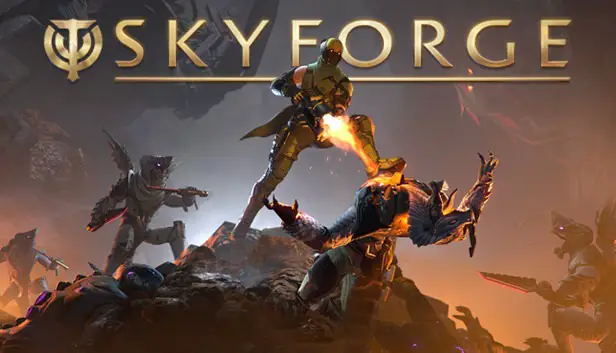 In Skyforge, you take on the role of an immortal warrior in a technologically advanced sci-fi world. Unlike other games, it allows you to change the class of your character any time you wish. It gives you a whole new experience that you haven't enjoyed before. It has a feature called the Prestige System that determines the power level of players based on in-game stats.
19. Star Trek Online
This is a legendary sci-fi series that you simply cannot ignore. You play as the captain of your starship. Besides that, you also get to interact with the established members of the Star Trek canon. From engaging in battles to crafting various items, there's a lot to do in the game. If you like a fantasy storyline, you must try out this game.
20. Star Wars: The Old Republic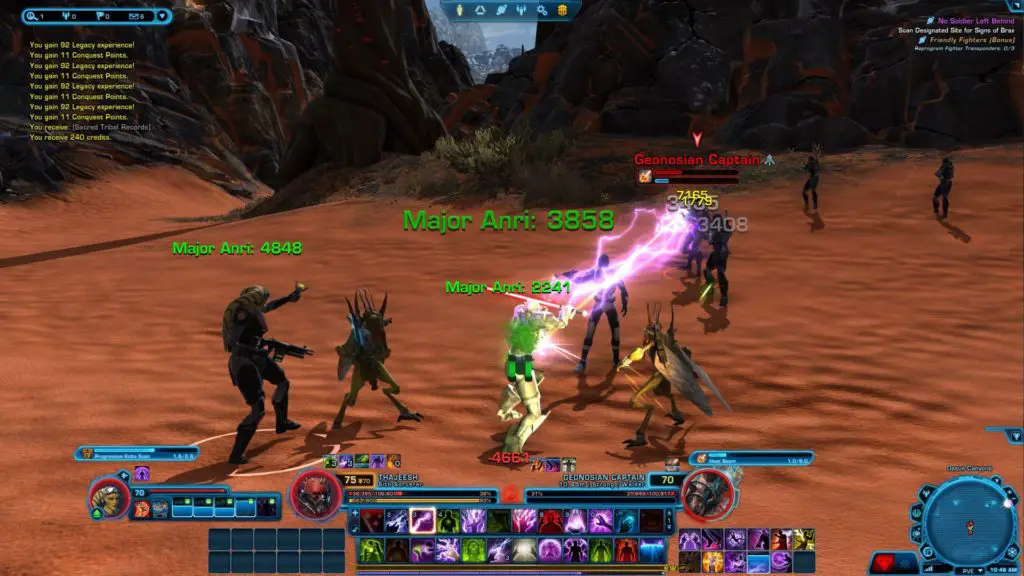 Lastly, we have Star Wars: The Old Republic. This is yet another exciting game that will keep you glued to your computer screen. The best part is that you can team up with your friends and set out to save the galaxy from getting destroyed. However, if you don't want the company of your friends, you can play it solo as well. Besides intense gameplay, you get to choose from a wide range of weapons as well.
If you are done playing World of Warcraft and want to play something better, you can choose from any of these games mentioned in the post. All these games have something unique to offer.
Also read: 16 Best Games like Roblox To Play
Frequently Asked Questions (FAQs)
Which MMO Game has the Best Graphics?
If you want to play an MMO game with excellent graphics, you should try out Elder Scrolls Online and Final Fantasy XV. There's no way you will get disappointed with these games.
What is an MMORPG?
MMORPG stands for a massively multiplayer online role-playing game. These are story-driven online video games where players take on the role of a specific character in a virtual or fantasy world. They also interact with a large number of players in the game.
Which Games are Similar to World of Warcraft?
If you are looking for games like World of Warcraft, you should play Black Desert Online, Age of Conan, and Final Fantasy XV. Although there are plenty of other options available, you must give these a try.
Is Elder Scrolls Online Free to Play?
You can play Elder Scrolls Online for free. It doesn't require any subscription. To receive more content and bonuses, you can get ESO Plus membership.
What makes Lord of the Rings Online Special?
The best thing about the Lord of the Rings online game is that it comes with an epic storyline. Besides that, it has legendary items, crafting, housing, and various other things to attract players.