With over 100 million active users, Roblox happens to be one of the biggest free-to-play online games out there. It is a unique online game that allows you to play hundreds and thousands of games created by other gamers.
Roblox combines creativity and the power of freedom. These are the qualities that make it attractive to players. Millions of players are fascinated by the Roblox game creation system. There are plenty of things to do in Roblox- playing games and creating one is just to name a few. 
Also read: 10 Games like Pokémon Go You Should Definitely Play
If you are looking for more such games like Roblox, you are in the right place. We have prepared an entire list of Roblox-like games. 
List of Top Games Like Roblox
1. Minecraft
We are starting our list with Minecraft, one of the most popular games globally. This sandbox-style game allows you to construct buildings using unlimited resources in its procedurally created world. Besides building beautiful bases, it also includes crafting, exploration, and combat. You must maintain the health bar to survive. The game also offers a multiplayer mode that is even more fun to play.
2. KoGaMa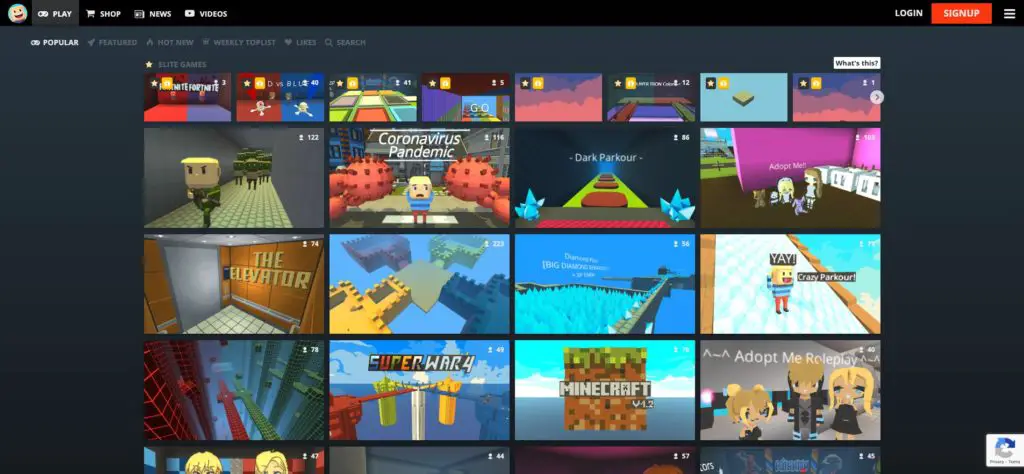 KoGaMa is also a browser-based game like Roblox. It allows you to develop different types of games and share them with other players online. Players must use logic and terrain to create their own gaming experience. It provides you endless possibilities of building different games of different styles and genres. If you love playing 3D multiplayer sandbox-style games, then you should give this one a try.
3. Trove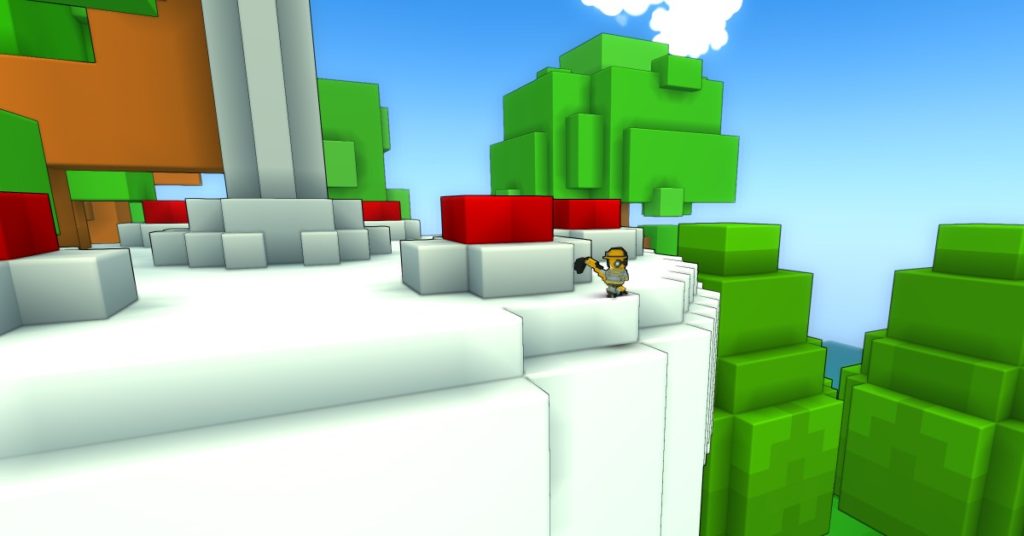 Trove is the combination of MMO arena and sandbox. It is an adventurous game that allows you to explore its vast universe. You will enter multiple worlds through the HUB area while exploring various dungeons, build your own home, and collect loot. You also get to choose from the different classes of characters and get abilities based on your chosen classes. Besides that, the game offers various customizable items, so you can keep changing the outlook of your in-game avatars.
4. Terasology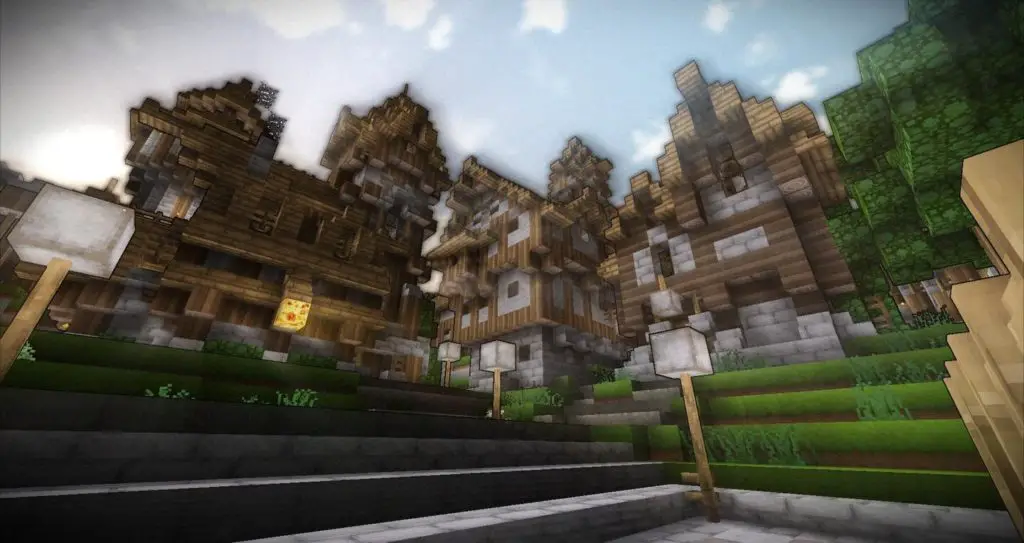 This is an open-source game that comes with many exciting features to play. It provides a beautiful sandbox with different elements from other genres. The good thing is they are still updating the game with new features. Compared to other games of this genre, Terasology has some greatfresh ideas. This game is quite similar to Minecraft, where you can create your world and let other players visit it. 
5. Terraria 
Terraria is the perfect game for all action-adventure sandbox games lovers. Players love this game because of its vastness. It can take you months just to explore the game and its features. However, the process is going to be fun. It brings you the perfect combination of sandbox mechanics and action games. With Terraria, you can get both creative and have fun playing the game. 
6. The Blockheads

This is yet another free sandbox-style game that features a 2D block-based game set in a procedurally generated world. In the game, you get to control the characters known as 'Blockheads.' They have the power to create and destroy craft materials and blocks that are required to build attractive buildings. You also get to explore the beautiful deserts, mountains, underground caves, and oceans during different seasons and weather conditions.
---
Protect Your Online Privacy With Surfshark
[The VPN that we use here at Tech Arrival]
---
7. Garry's Mod
Garry's Mod brings you the ultimate sandbox adventure fun. This game doesn't have any objective and allows players to anything they want. It is similar to Roblox but has better graphics. You can use a wide variety of objects and weld them together to create new objects. The game community keeps on adding new content that you may find helpful if you are not an experienced builder. Besides that, you can access a myriad of games and mods within the game.
8. Cubic Castles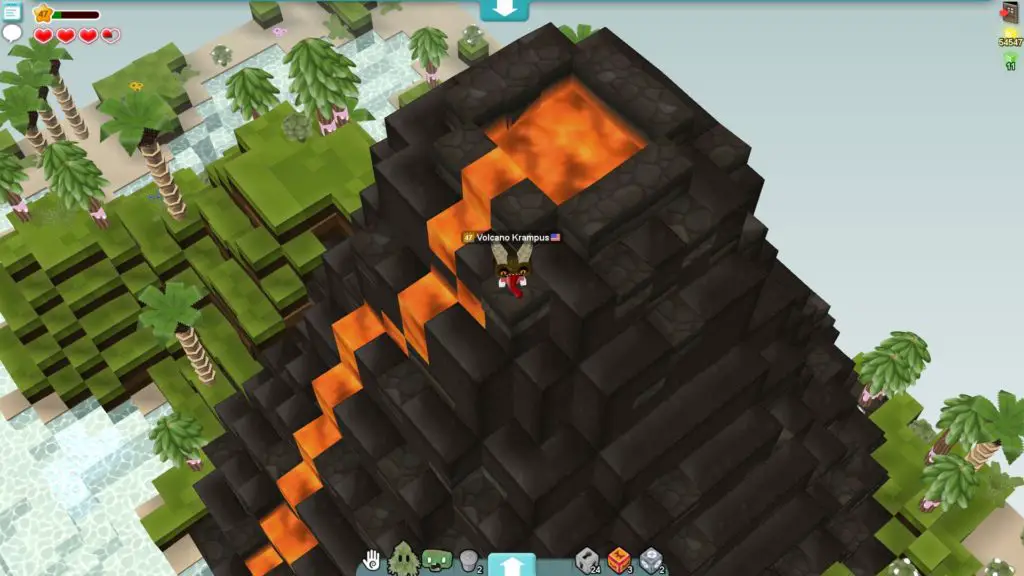 If you are ready to set out on an adorable adventurous journey, then Cubic Castles is the game for you. Players are required to build the world using one cube at a time. The gameplay focuses on the journey of a player who collects resources and creates realms to build different structures. One of the coolest things about Cubic Castles is that it allows players to visit each other's realms to draw inspiration from one another and build better castles.
9. Growtopia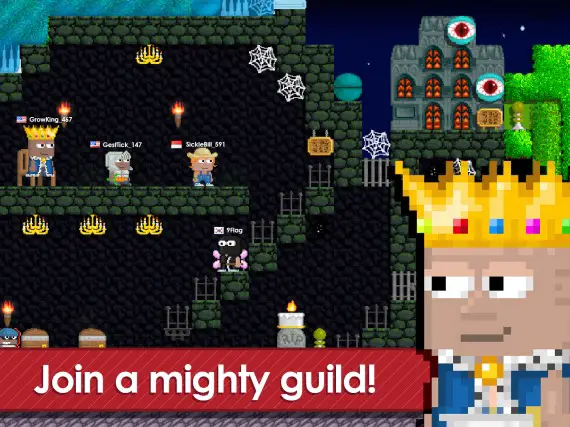 Growtopia is one of the best multiplayer creative sandbox games out there. It is an exciting game that can keep you hooked to your phone screen for hours. It runs smoothly on both iOS and Android smartphones. Not just that, but it also available on Mac and Windows platforms. These 2D multiplayer games allow you to build, trade, play, and explore with your friends. It features a colorful pixelated style that makes the game more appealing.
10. CastleMiner Z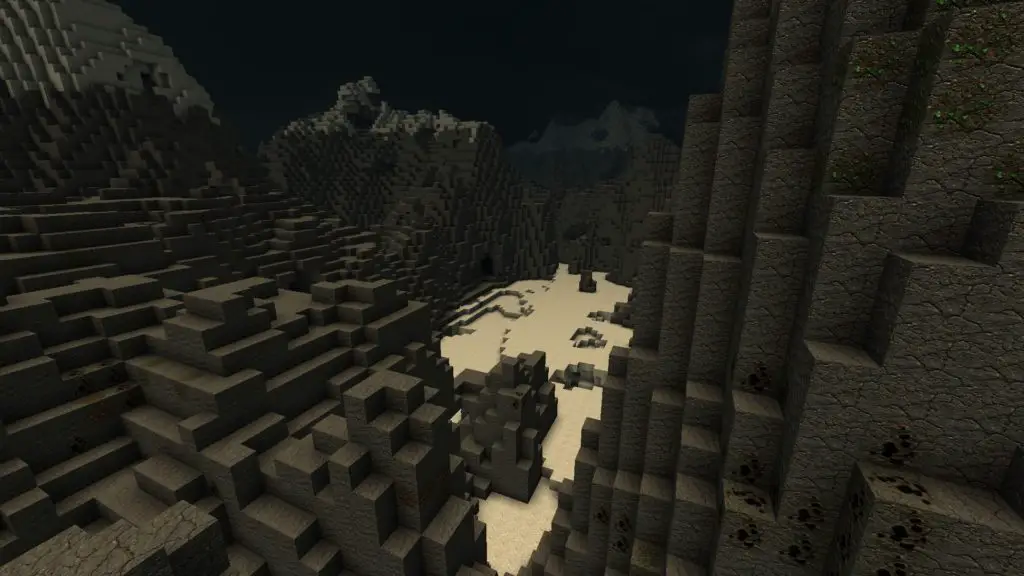 CastleMiner Z is similar to Minecraft. In the world of CastleMiner Z, you have to survive against all odds. It also requires players to create weapons and defend themselves against big monsters. An interesting feature of the game is the Creative Mode, where you can create vast structures of your choice using different blocks. Besides the Creative Mode, there are 3 different game modes available in CastleMiner Z. This includesa Survival Mode, Endurance Mode, and a Dragon Survival Mode.
11. Animal Jam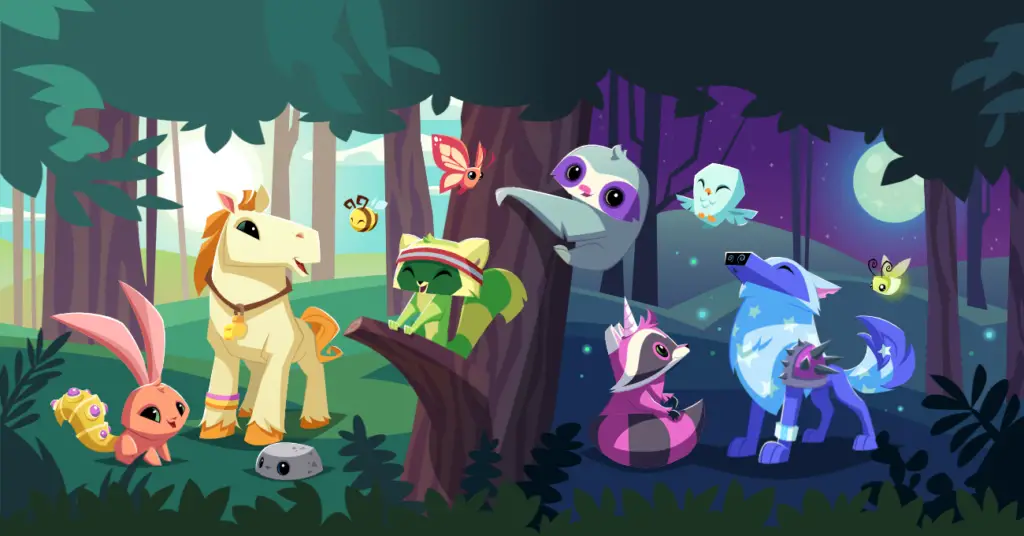 If you are looking for something unique yet similar to Roblox, then Animal Jam is the best bet for you. This is an online game, so you don't have to worry about downloading it. It consists of many different games. But the catch is that you have to lay these games as an animal character. This game is not just suitable for kids, but even young adults can play it. It offers different customizable options using which you can make the desired change. The game also comes with safe chat standards for kids.
12. Lego Worlds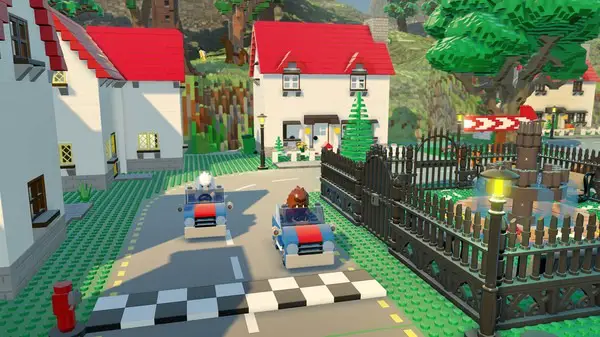 Lego Worlds is perfect for people who love Legos. This game gives you access to an unlimited number of blocks, so you can build the things you want. This is a Lego-themed sandbox game that lets you use virtual Lego blocks to build different structures. The game has a mode called the sandbox mode that gives you the best sandbox experience. It gives you the complete freedom to create absolutely anything you want. The game provides you endless character design options and other materials to build your stuff.
13. Minetest
This is yet another great game that you can play instead of Roblox. It is an open-source voxel-style game engine that allows you to play the games that are already on offer. It also lets you use the mods or create your own. The game's main highlight is the giant maps that allow players to build 31000 blocks up to create their maps. With the help of the texture packs, you can mod the feel and look of your maps. 
14. Mythruna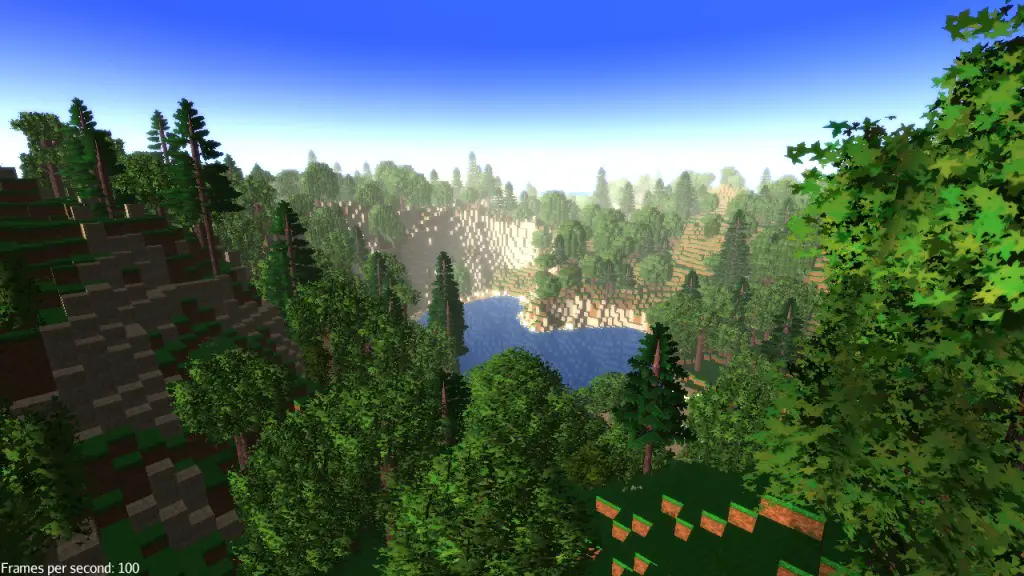 If you loved Roblox, you are surely going to love Mythruna. The building aspects of the game are great. It is guaranteed that you are going to enjoy the craftsmanship and other elements of the game. You will also find a role-playing game in Mythruna. The developers say that every player will find their unique story based on the course of action they choose.
15. Blockland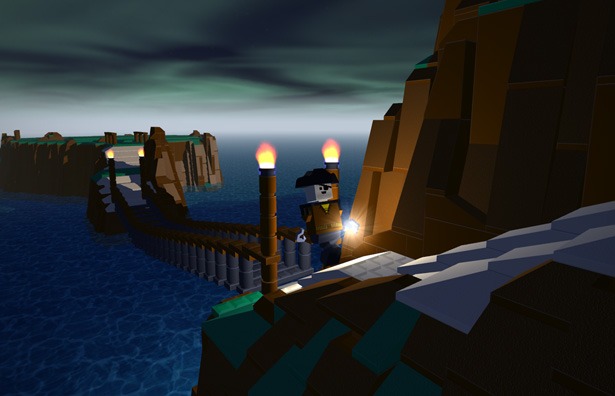 If you are fond of brick building games, then you are surely going to love Blockland. Players can explore their surroundings and build different structures along with way. The good thing is you can play the game both in multiplayer and single-player game modes. 
16. Creativerse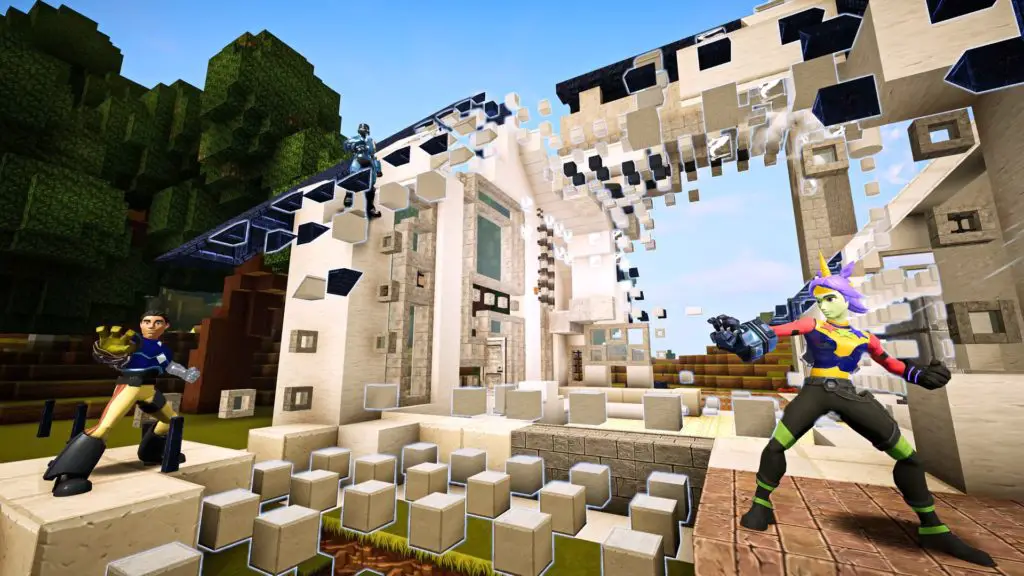 Creativerse is also a great building and exploration game like Roblox. This sandbox survival-style game is free to play and has large environments to explore. While exploring and discovering your surroundings, you will encounter a wide variety of flora and fauna. It is up to you whether you want to play it on public servers or you're your friends. 
If you are done playing Roblox, you can give any of these games a try. Some of these games are even better than Roblox, so you wouldn't want to miss out on great things.
---
Protect Your Online Privacy With Surfshark
[The VPN that we use here at Tech Arrival]
---
Also read: 17 Best Online Multiplayer Games for Android & iPhone
Frequently Asked Questions (FAQs)
Is Roblox a Virus?
No, Roblox is not a virus. It is a free-to-play game that several players enjoy. It also allows you to create your own game and play the game developed by other players.
What are the Games that are Better than Roblox?
It is very hard to say if a game is better or worse than Roblox. This mostly depends on your personal preference. 
What are the Games Similar to Roblox?
There are plenty of games that are similar to Roblox. But the ones that are worth trying are Minecraft, Trove, and Terraria.
Is Roblox Dead?
No, Roblox is not dead. It is a highly popular multiplayer game with millions of players across the world.
Is Roblox Worth More than Minecraft?
Roblox was released in 2004. But it is often overshadowed by the popularity of Minecraft. In 2014, Minecraft was bought by Microsoft for $2.5 billion.
Is Roblox Suitable for Kids?
Yes, Roblox is suitable for kids. It filters and checks the games for whether they are right for kids to play. However, games with murder, horror, or bloody themes are still allowed on the platform.