When it comes to the best sketching and drawing app, Procreate is one of the first names to come to mind. It is a powerful sketching and painting app that is specially developed for professionals. But the catch is that Procreate is only available on iPhone and iPad devices. This means other users cannot use it.
Even if you have an iPad or an iPhone, Procreate can be too costly for some users. You have to pay for the app just once, and you can use it for life. However, if you are not willing to spend that much money, no worries, we have better and cheaper alternatives available.
Also read: 11 Best Procreate Alternatives for Android
We have handpicked the best Procreate alternatives just for you. These apps will give you the same user experience as Procreate.
List of Best Procreate Alternatives for iPhone & iPad
1. Autodesk SketchBook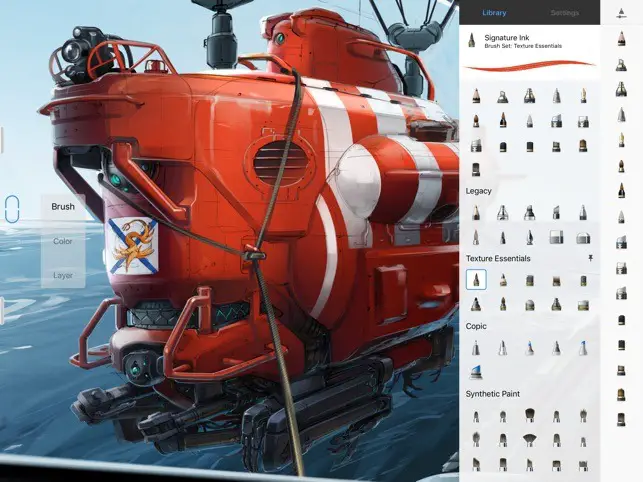 Our first choice is Autodesk SketchBook which is one of the widely used sketching apps out there. With all its creative features, it makes the perfect alternative to Procreate. From professionals to beginners, SketchBook can be used by anyone. It is the ideal app to learn creative designs and sketches on your iPad and iPhone. The latest update has more advanced features, including snapping toggle, vanishing point, and horizon line visibility. It also supports Apple Pencil 2nd Gen which lets you experience the double-tap gesture.
2. ibis Paint X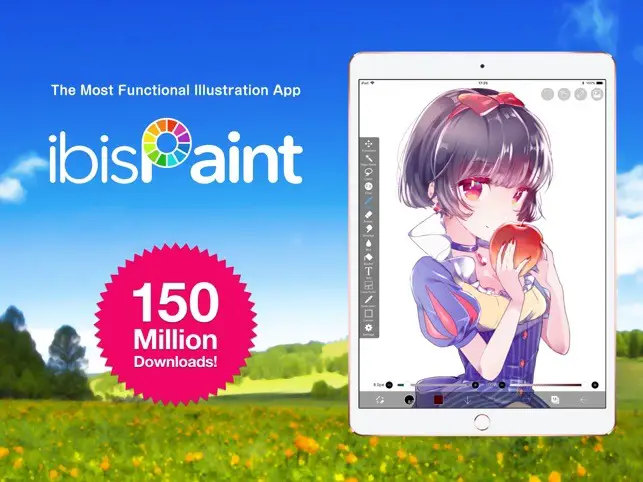 If you want a sketching app that is easy to use, you should try out ibis Paint X. This app is designed so that both adults and kids can use it. It makes the perfect choice for someone who is just a beginner. The app packs numerous filters, 140+ brushes, clipping mask features, different blending modes, and much more. It has all the features that you would need as a digital artist. In short, this app is worth checking.
3. Drawing Desk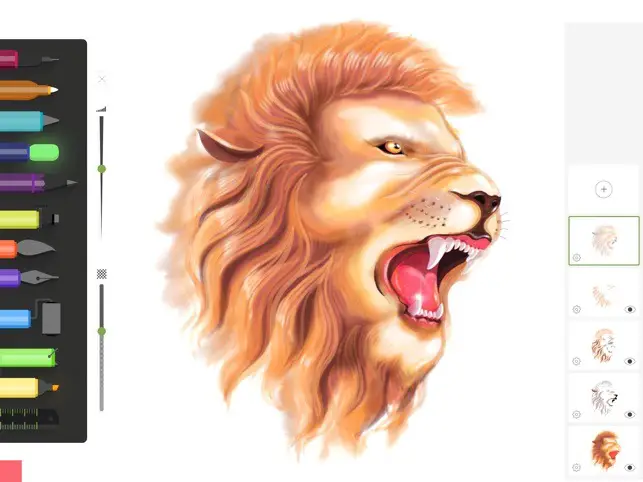 Trusted by millions of users worldwide, this is one of the best digital drawing apps available out there. Drawing Desk makes the perfect alternative to Procreate as you can use it to showcase your creativity. It is powered by the creative engine Cortex to give you the best user experience. It provides a bunch of artistic tools and brushes to create realistic artwork. With the help of this app, you can create beautiful drawings, sketches, paintings, and even doodles. Best of all, it can be used by both kids and adults. It is more like a family app that is suitable for everyone.
4. Tayasui Sketches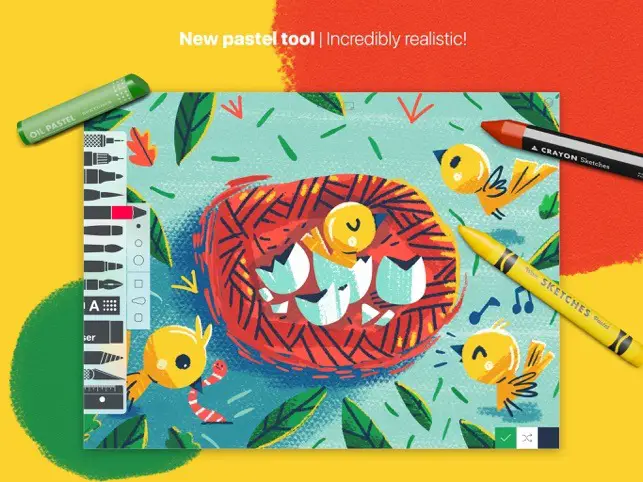 This app may not be as popular as the other ones we discussed so far, but it is worth trying. Tayasui Sketches is available on iOS, macOS, and Android. It has a collection of outshining tools that can be used to decorate your canvas art. With the help of the watercolor feature, you can add the same effect as you have created on the paper. The app's other useful tools include felt pen, pencil, Rotring, brush, airbrush, smudge, etc. It has most of the tools that you will find on Procreate. So if you want an app to replace Procreate, then Tayasui could be a good choice.
5. MediBang Paint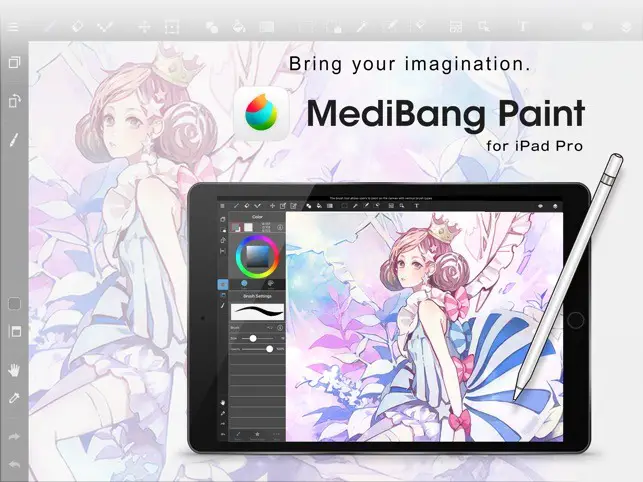 Some of you must already know about MediBang Paint as it is quite popular among artists. It is a free digital comic and painting creation app that comes packed with features. From dozens of brushes to fonts to pre-made backgrounds, you will find a wide range of resources on this app. One of the best things about this app is that it has a cloud-saving feature. This allows users to save their work on a cloud platform. Not just that, but they can even transfer their work between multiple platforms as well. 
6. Concepts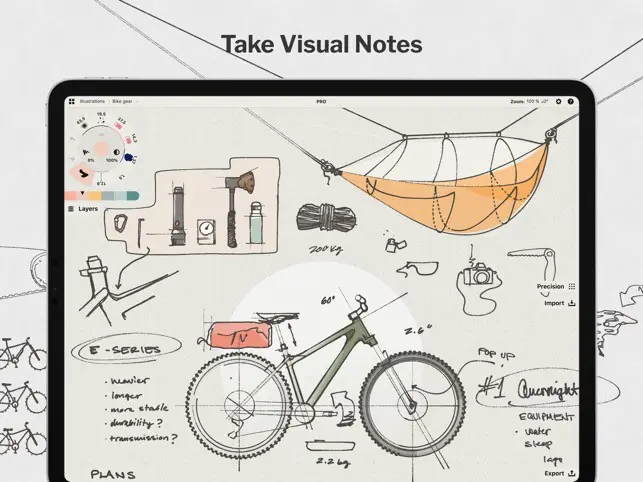 This is yet another great sketching tool you can get for your iPhone or iPad device. This app is not just compatible with iOS, but it also works with Windows and Android. It helps you to showcase your creativity. With the help of this amazing app, you can convert your drawings into productive art. 
---
Protect Your Online Privacy With Surfshark
[The VPN that we use here at Tech Arrival]
---
7. Assembly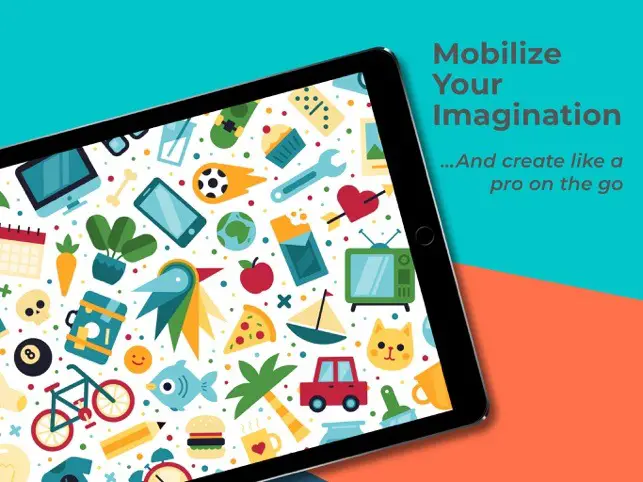 To create professional artwork on your iPhone or iPad, you can use Assembly. As the name suggests, it is best suited for creating graphics. It provides a bunch of professional tools to create the best artwork. It helps you to create vector art right on your mobile device. You can also use the app as a sketchbook. If you are looking for an app to create icons, logos, and illustrations, this Assembly could be the best choice. This is an efficient vector design tool that lets you create quality work in less possible time. With the help of this app, you will professional results every time.
8. Infinite Painter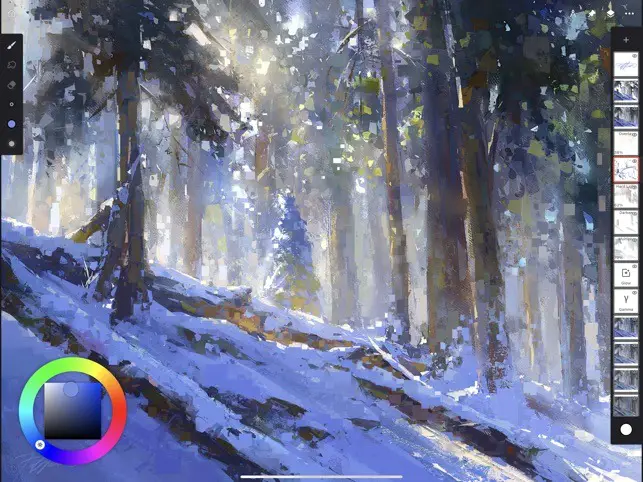 If you want an easy-to-use drawing app, then you should try Infinite Painter. With the help of this app, you can create the best paintings, drawings, and even sketches. This app is specially created for iPad and iPhone. This award-winning app offers rich and powerful features to help you unleash the artist inside you. Unlike other drawing apps, it has a very minimal and intuitive interface, making it easier to use. With this app, you can convert your strokes into editable shapes. Besides hundreds of creative brushes, you can also import custom ones if needed.
9. Artstudio Pro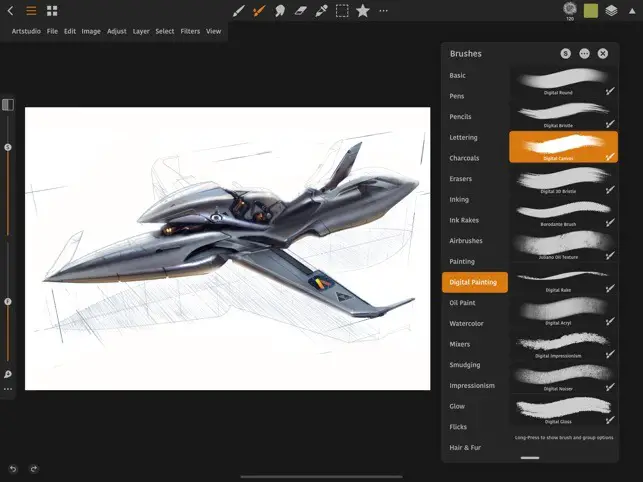 Artstudio Pro is one of the most powerful painting apps. You can also use this app to edit photos. The app has been redesigned and loaded with many new features. The improvements are made to make the app better and to give a better user experience. Taking full advantage of the latest features, you can create the perfect artwork. With this app, you can also import resources in the most popular formats. It gives you access to many brushes, gradients, patterns, color swatches, and fonts to boost your creativity. The app also allows you to work with multiple documents. It supports large canvas sizes and lets you use unlimited layers. 
10. Clip Studio Paint
Clip Studio Paint is a paid app, but it gives you a 3-month free trial. That is a lot of time to use the app and determine whether it's worth your time. This app is trusted by over 10 million artists worldwide. If you are into manga, illustration, and animation, then you will surely love this app. With the help of this app, you can create unique and expressive brush strokes using the Apple Pencil. It also comes with 30,000 free and premium brushes to help you create beautiful art. Clip Studio Paint allows you to animate, draw, create comics, add sound, and more. With this app, you get to explore a world of creativity that you haven't experienced before.
11. Affinity Designer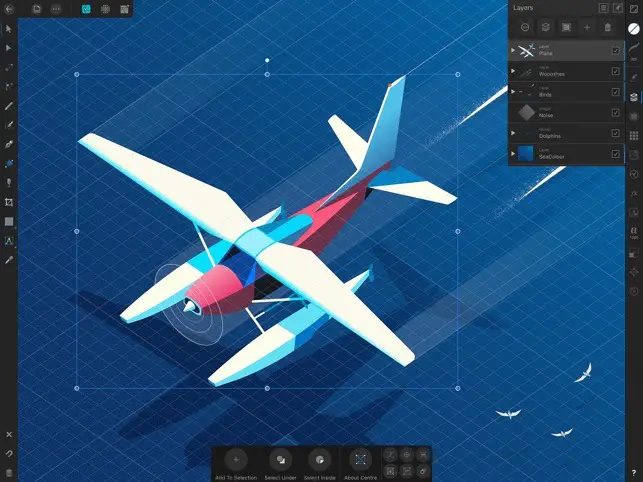 Next up, we have the Affinity Designer. There are chances that many of you are already using this app. It is the best drawing app for iPad. This app is also recommended by the world's top designers. It empowers you to create incredible graphic designs right on your iPad. This app is built to give you an excellent immersive experience. From stunning illustrations to branding to icons to typography, you can create a variety of things with this app. This app is optimized for iPad to achieve fast performance. 
12. Pixelmator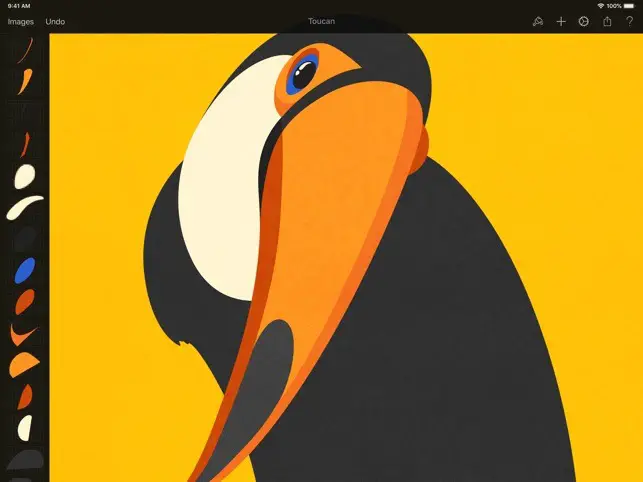 If you want a feature-rich alternative to Procreate, then you can opt for Pixelmator. This is a powerful, layer-based image editor using which you can touch up and enhance images. Not just that, but you can also use it to sketch and paint. Pixelmator allows you to create advanced image compositions on your iPad and iPhone. This app has got everything you need to unleash your inner artist. This app is suitable for mobile photographers, digital painters, and graphic designers. This is an easy-to-use app that offers you fast, innovative, and powerful tools. Last but not least, it is also great for advanced photo editing.
13. ArtRage 
ArtRage is a powerful drawing and painting app that can be used on a variety of devices. It is not just compatible with iOS devices, but you can also use it on Android, Mac, and Windows. It offers a wide range of tools using which you can create beautiful digital paintings. This app helps you to give shape to your creativity. It offers various paper options, presets, crayons, brushes, rollers, pastels, etc. Not just that, but it also allows you to create your custom brushes and layout tools.
You can replace Procreate with any of the apps mentioned in this post. Some of these apps are even better than Procreate. After you go through the details of the apps, you can download the one that is most appropriate for you.
Also read: 10 Best Procreate Alternatives For Windows
Frequently Asked Questions (FAQs)
What are the Best Alternatives to Procreate?
Out of all the available drawing and painting apps, Autodesk SketchBook, Adobe Photoshop Sketch, and Adobe Illustrator Draw are three of the best alternatives to Procreate.
Who Should Use Clip Paint Studio?
Clip Studio Paint is used by professionals for illustration, manga, and animation. It is also used in schools to teach comic, illustration, or animation courses.
---
Protect Your Online Privacy With Surfshark
[The VPN that we use here at Tech Arrival]
---
Is Adobe Illustrator Draw a Free App?
Although Illustrator Draw is an Adobe product, it can be used free of cost. It is best suited for creating logos, icons, graphics, and illustrations. It includes a design toolkit that offers gradients, shape-building, and precise vector editing tools.
Is Concepts Worth It?
Concepts is an incredible drawing app for iPad and iPhone users. It is a power-packed app that comes with a hybrid vector-raster Fluid Engine precision feature. It also supports Surface Pen and Apple Pencil that helps you to draw on the canvas.
Is Procreate Free?
No, Procreate is not a free app. It doesn't even offer a free trial. To use the app, you need to purchase it first.
---
Protect Your Online Privacy With Surfshark
[The VPN that we use here at Tech Arrival]
---