If you are an artist, you must already know about Procreate. It is one of the finest sketchings and drawing apps out there. But there are few things about this app that makes it inaccessible to some artists.
First of all, it is an iPad-only app which means people with other devices cannot use it. Even if you own a Mac, you cannot use it.
Creative apps like Procreate offer a free version or a free trial period. Unfortunately, Procreate offers none of the above. To use the app, you need to buy the full version. The only good thing is that it's a one-time purchase app.
Also read: 11 Best Procreate Alternatives for Android
Due to the unavailability of Procreate on Mac, artists are forced to look for better alternatives. To help you out, we have prepared a list of the best Procreate alternatives for Mac.
List of Best Procreate Alternatives for Mac
1. Adobe Illustrator
Adobe Illustrator is undoubted the best graphic and vector designing software. This is the most popular choice among users. From professionals to beginners, Illustrator is preferred by everyone. It offers an impressive collection of gradients and colors along with typographies, designing tools, and more. As a beginner, you might find the software to be a bit complicated. But once you start exploring the features, it will be easier to handle them.
2. Krita
This is yet another app that has gained immense popularity among users. With the help of this professional designing app, you can bring your creativity to life. It is a unique software that is loaded with features. From brushes to designing tools, it has many things to explore. It also allows you to create customized shapes based on your requirement. This is a pretty great designing app suitable for both professionals and amateurs.
3. Adobe Photoshop
Adobe Photoshop is software that needs no introduction. Whether you are into art or not, we have all heard about this amazing software. From creating designs to editing pictures, it can do a lot of things. This is professional-level software that is used by millions of people across the globe. With the help of this app, you can transform your thoughts into art. It offers a huge collection of design tools, including brushes, paints, erasers, etc. But you should know that Photoshop is expensive. However, it is worth the investment.
4. MediBang Paint
If you are into creating comic books, then you will find MediBang Paint to be useful. This is one of the best creative apps you will find. But the best thing about this app is that it is free. You can access this app on both Mac and PC and create the designs you want. However, this is best suited for digital paintings and comic creation. Despite being a free app, it has a lot of features. It has an excellent collection of brushes and colors. Like other apps, it also has a layer function. It also makes comic page management easy.
5. Fresco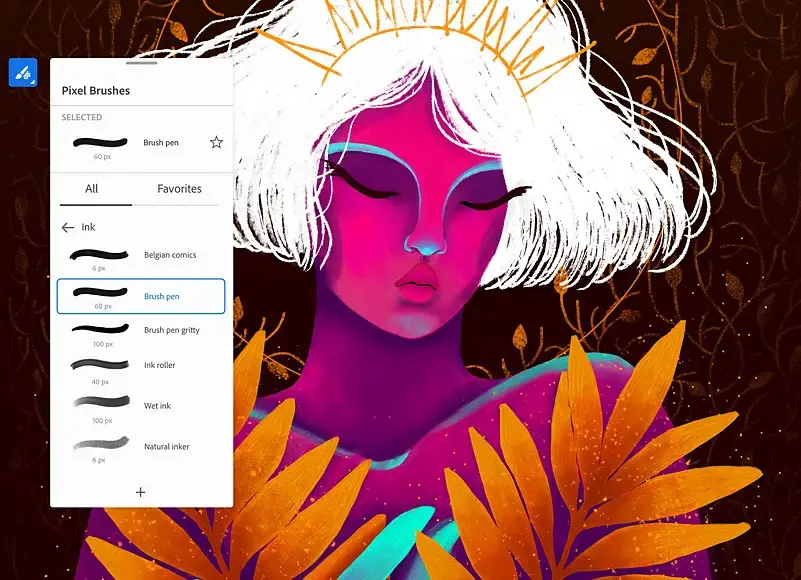 Fresco is also an Adobe product. Coming from a reputable brand like Adobe, we expect great performance and loads of features from Fresco. It offers a convenient digital drawing and painting space where you can unleash your inner artist. The good thing is you can opt for their free trial first and then decide whether to get the premium version or not. From watercolors to oils, brushes to designing tools, it has everything you need. With Fresco, you can also design with texts and various font styles.
---
Protect Your Online Privacy With Surfshark
[The VPN that we use here at Tech Arrival]
---
6. Vectornator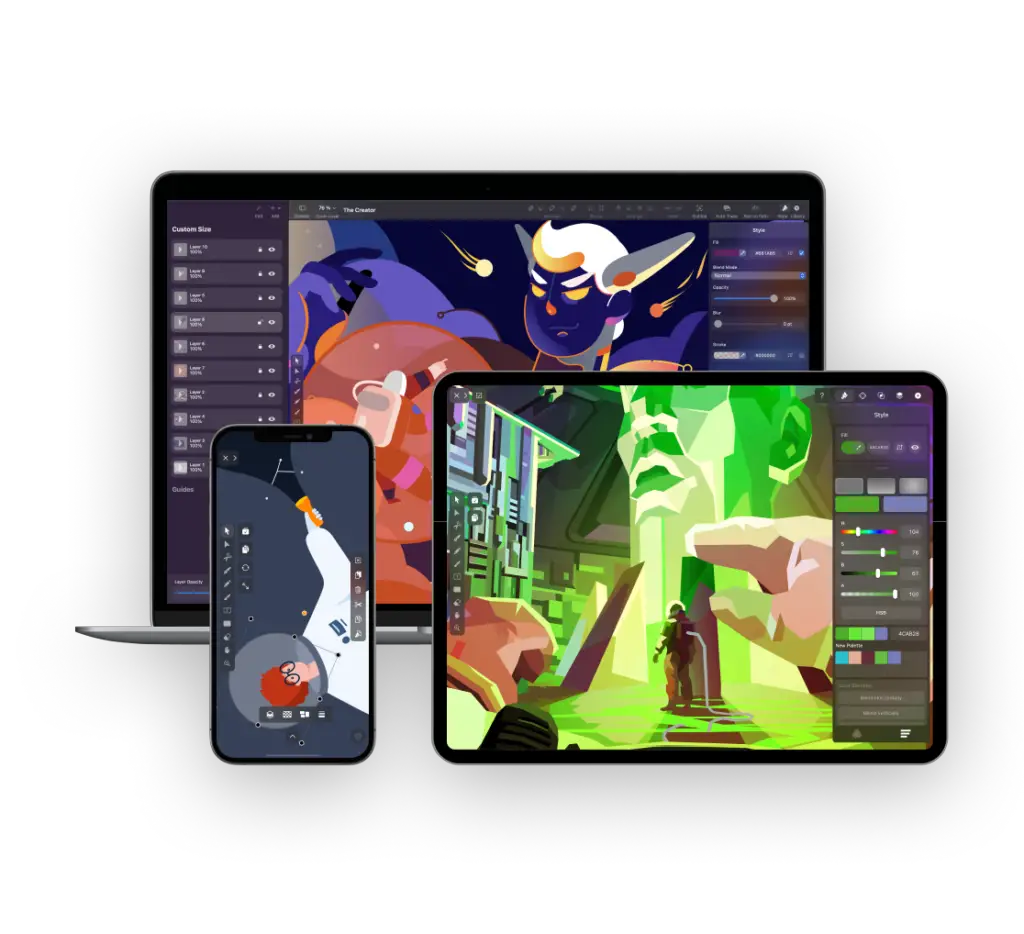 Vectornator happens to be one of the most intuitive designing apps out there. It empowers you to design anything you imagine. From creating sophisticated illustrations to expressive lettering, you can do various things with this app. Vetornator is fast and is packed with tons of features. This is a professional designing app that is perfect for creating vector paintings. It also allows you to edit your PDF documents and convert them into different formats.
7. Painter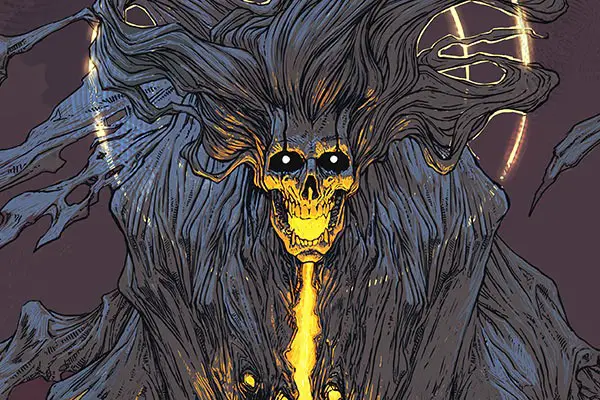 A painter is a powerful software that helps you to create beautiful designs and paintings with ease. This app is suitable for both beginners and professionals. It offers a huge selection of photo-art tools, digital art brushes, texture, and everything else you need to create beautiful art. It also offers several customization options that enable you to adjust the brushes and textures as and when needed. Before you get the paid version, you can opt for their free trial period.
8. Rebelle 4
If you want to work with oil paints and watercolors, you won't get a better collection than Rebelle 4. This is one of the best drawing apps out there. Users prefer this app for its amazing performance. With this award-winning app, you can create realistic paintings using oils, watercolors, and other wet and dry media. It also enables you to use various techniques such as color blending, wet diffusion, and more. Rebelle is designed for everyone who wants to improve or master their artistic skills.
9. Sketchbook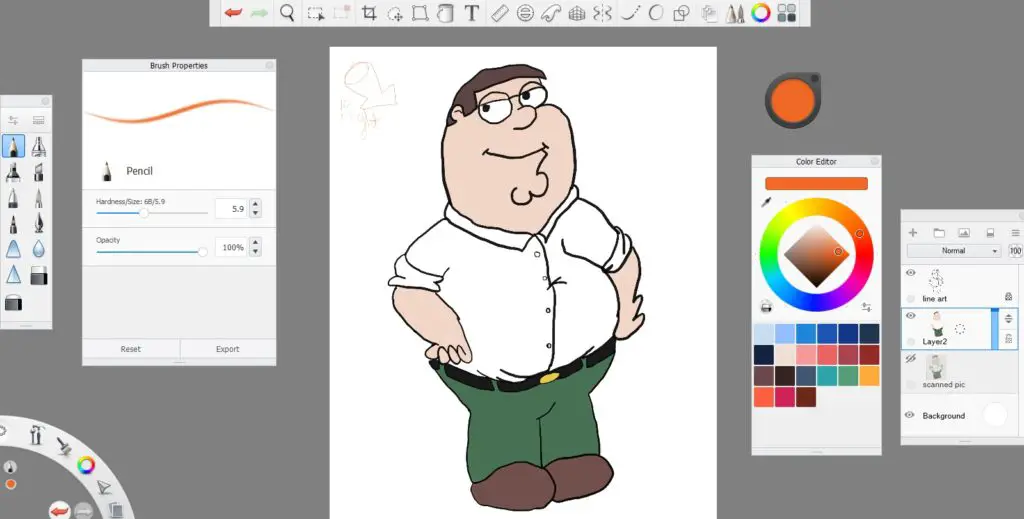 With Sketchbook, you can draw naturally like never before. Working in Sketchbook feels like drawing on actual paper. Pens and brushes behave like their physical counterparts. Unlike other drawing apps, Sketchbook has a neat interface. It allows you to tuck palettes and tools out of sight until you need them. This app is best suited for people who are into sketching. With the help of this app, you can master your sketching skills.
10. ArtRage 5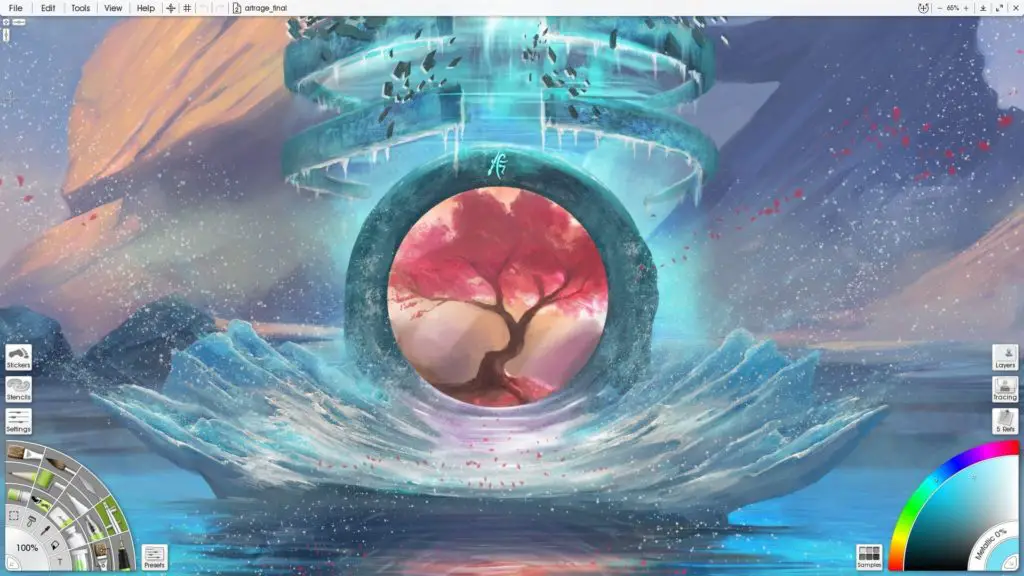 ArtRage 5 is a highly popular painting program. It is packed with many impressive features that make it one of the best digital painting apps in the market. It offers the convenience of using digital editing tools to create the perfect art. It has a large collection of colors and paints texture that makes it creating art easy and fun. Although this is a professional program, it is easy to use. With the help of this app, you can create realistic paintings like never before.
11. Tayasui Sketches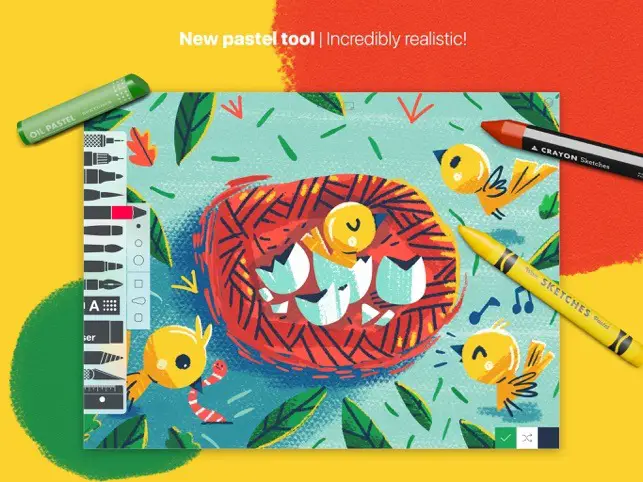 If you want a software to create simple sketches and designs, then Tayasui Sketches could be the best choice. You can use this app for doodling and creating illustrations as well. Given the features, it makes one of the best Procreate alternatives. It has a large collection of paints, brushes, and erasers that help create the perfect art you imagine. Although the interface looks simple, it stands out from other apps. 
12. Artstudio Pro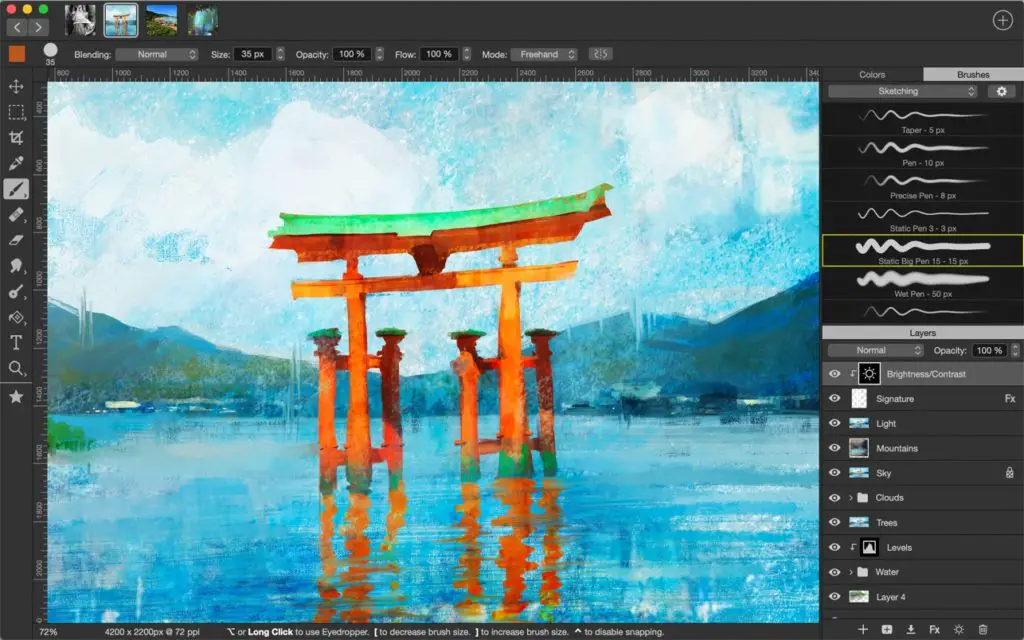 Lastly, we have Artstudio Pro, which is a powerful painting and photo editing app. It is the successor of the famous ArtStudio app. This app has been redesigned to improve user experience and offer better features. You can take advantage of the latest technologies to create some amazing artwork. Besides hundreds of assets, it also enables you to import resources in the most popular formats. By doing so, you can gain instant access to millions of brushes, gradients, patterns, fonts, and color swatches.
If you can't use Procreate, no worries because you have all these apps to help create beautiful art. You can pick any app based on your requirement and unleash the artist inside you.
Also read: 10 Best Procreate Alternatives For Windows
Frequently Asked Questions (FAQs)
What are the Best Alternatives to Procreate for Mac?
The best available alternatives to Procreate for Mac include Adobe Photoshop, MediBang Paint Pro, and Adobe Illustrator.
Is Procreate Available on Mac?
No, Procreate is only iPad-compatible software. It is not supported by macOS.
---
Protect Your Online Privacy With Surfshark
[The VPN that we use here at Tech Arrival]
---
Which is the Best Free Alternative to Procreate for Mac?
If you want a free alternative to Procreate compatible with macOS, you should use MediBang Paint Pro.
Is Tayasui Sketches a Good Choice?
Tayasui Sketches is best suited for sketching and drawing. It comes with plenty of great features that make the app suitable for both amateur and professional artists.