Out of all the existing social media platforms, Snapchat is one of the most recognized ones. This app was first launched in 2011 and gained quick popularity because of its unique features. Over the years, Snapchat has introduced many new features.
One of the best things about using Snapchat is the wide variety of filters offered by the platform. You can apply these filters while clicking pictures from your Snapchat camera. In case you didn't know, you can also add Snapchat filter to your camera roll pictures. If you want to know how that's done, you are in the right place.
What is a Snapchat Filter?
If you are a Snapchat user, you are familiar with the tons of filters offered by the app. Snapchat is one of those apps that offers fun filters to improve your snaps.
You will find many innovative face filters and beauty filters on Snapchat. Not just that, but you can also take advantage of the bunch of emojis and stickers available on the app. You can apply both filters and stickers to your snap and make it funny or beautiful.
Last but not least, Snapchat is also popular for its AR-based filters. These filters work based on facial recognition.
Also read: 30 Cool Snapchat Tricks You Should Know About
Steps To Add Snapchat Filter to Camera Roll Pictures
Snapchat is a hub of different beauty filters. You can choose from various filters and beautify your snaps within seconds. Usually, people use Snapchat filters while taking pictures from the Snapchat camera. But you can also add Snapchat filters to your existing camera roll pictures. If you are wondering how we will share the steps with you.
At first, open your Snapchat app on your smartphone.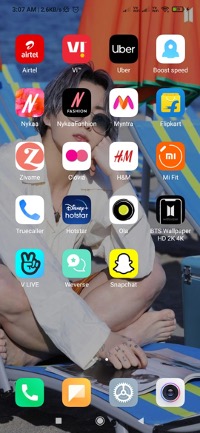 Once you log into your account, click on the 'picture' icon on the left of the camera button. This will open the snap section.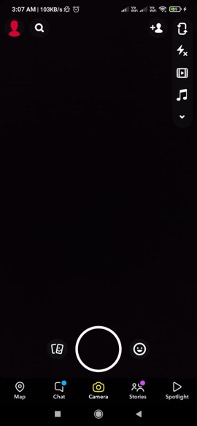 Now tap on the third option, "Camera Roll." You will get to see all the pictures stored in your camera roll that aren't backed up by Snapchat.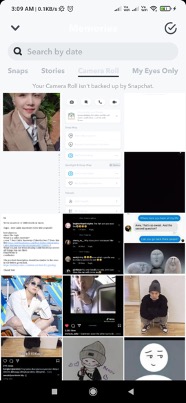 Next, you need to select the picture that you want to add filters on.
The picture will open in the Snapchat app. Tap on the edit icon located on the extreme left of the bottom screen.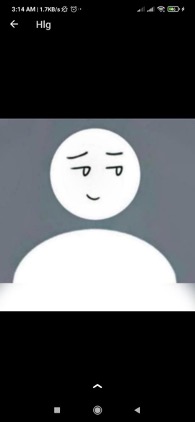 You can now see all the edit options offered by Snapchat. This is where you can beautify your picture by adding different filters.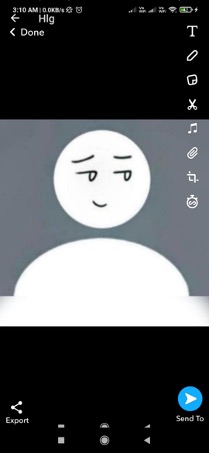 Now simply slide your finger over the picture, and you will see the filters changing. Keep sliding your finger to the left until you find a suitable filter for your picture.
Once you are done applying the filter, tap on the "Done" button on the top left of the screen.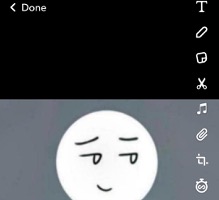 You will be shown two options. But you must select the Save as Copy option. This will save the picture in your phone's gallery. You can now upload or share the picture whenever you want.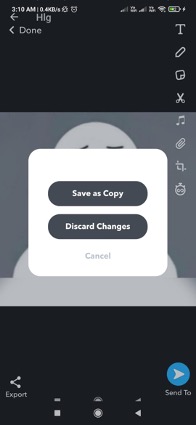 Snapchat is a super-cool app with a myriad of fun features. If you love using funny filters on your pictures, then Snapchat is the app for you. Now that you know how to apply beauty filters to your camera roll pictures, it should be easier to edit your selfies.
Also read: 10 Best Free Group Video Call Apps
Frequently Asked Questions (FAQs)
Why Do People Use Snapchat Filters?
Snapchat filters are fun to use. It offers tons of filters that can help you improve your snap or make it funny, whichever way you want it.
---
Protect Your Online Privacy With Surfshark
[The VPN that we use here at Tech Arrival]
---
Can You Apply Facial Recognition Filters to Your Camera Roll Pictures?
No, it is not possible to apply the facial recognition filters to your existing camera roll pictures. That's because the facial recognition filters work only while taking a picture with the Snapchat camera.