Snapchat may not be as popular as it was before, but you cannot deny the fact that it is one of the most innovative social apps ever made. To catch up with other popular social media platforms, Snapchat has introduced many new features and tricks. We bet you don't know half of them.
Apart from the prominent features like disappearing stories, and destructive messaging, Snapchat has many other hidden features. In this post, we will tell you about 30 cool Snapchat tricks that you probably didn't know about.
Also read: 12 Best iOS Keyboard Apps for iPhone and iPad
List of Cool Snapchat Tricks
1. Turn Any Emoji Into a Colorful Filter
You can select any Snapchat emoji and turn it into a colorful filter. All you need to do is select an emoji in the color you want and place it at the corner of your screen. Minimize the emoji and push it to the corner. The dotted translucent edge turns into a filter.
2. Change the Color of Individual Letters & Words
You can make your text look vibrant by changing the color of your words and letters individually. For this type, a caption for your snapshot and click on the T symbol. Select a color of your choice from the palette and highlight any word or letter in your text by clicking on the flag option. You can follow the same steps to change the color for the next word or letter.
3. Use Tint Brush to Change the Color of Objects
With the help of the tint brush, you can easily change the color of your snapshots. After you click a picture, select the scissors icon and then the paintbrush icon. Next, choose the color of your choice and also the shape you want to change the color. This will change the color of the selected object the moment you remove your finger.
4. Find Out Who Removed or Blocked You
Instead of wondering who blocked or removed you on Snapchat, you can simply find it out yourself. Go to your profile settings and select the "My Friends" option. Now search your friend who you think might have removed or blocked you. Once you click on their name, you will be shown a popup containing their profile information. If you can see your friend's Snap score, it means he/she has not blocked or removed you.
5. Apply Multiple Filters 
Snapchat allows you to add up to 3 filters in one story or snapshot. You can choose from the given filters and use them in combination. If you don't love it, you can also remove the filters from your image.
6. Distort Sound Using a Filter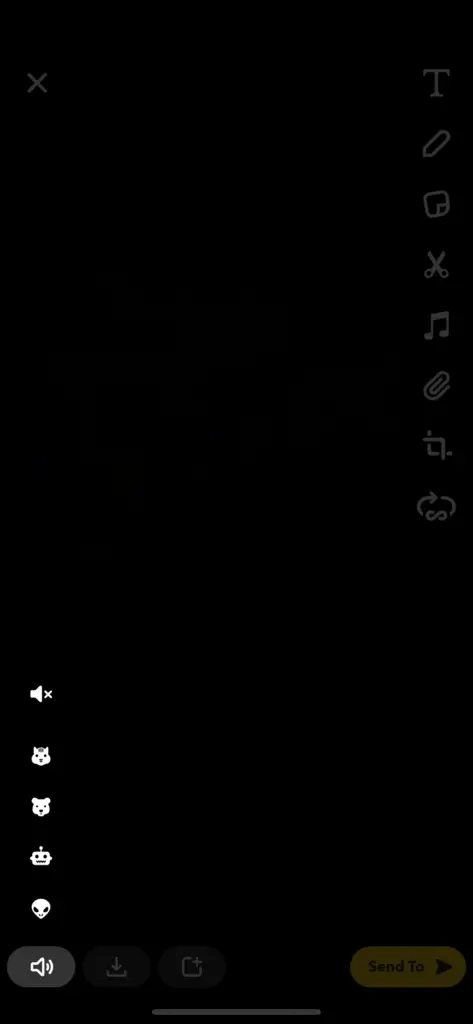 You can distort audio using the audio filter. At first, you need to capture a video and then tap on the speaker button on the left corner of your screen. Choose the filter you want to add, and you are good to go.
7. Draw Using Emojis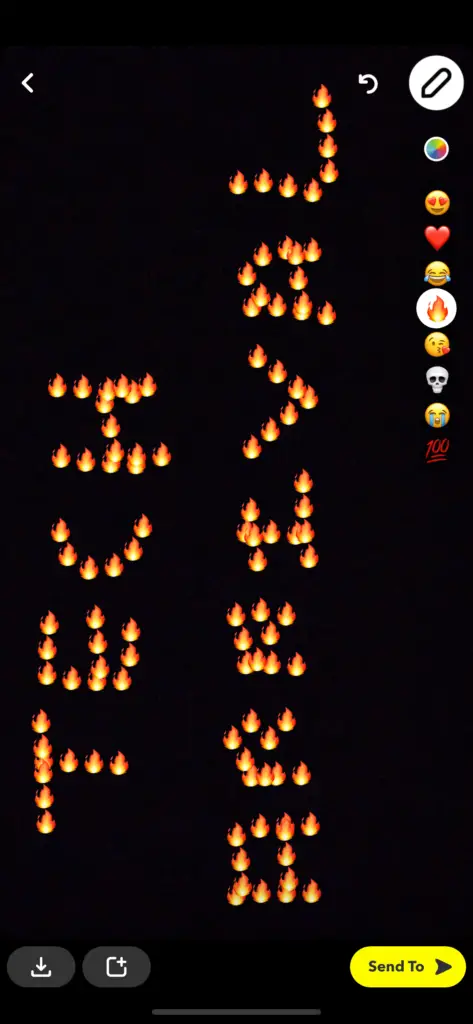 By drawing with emojis, you can make your snaps and videos amazing. You can select from 8 different rotation options. After you click a picture, select the pencil icon. Next, click on the color selector to access the full set of options. Now select an emoji and swipe.
---
Protect Your Online Privacy With Surfshark
[The VPN that we use here at Tech Arrival]
---
8. Save Mobile Data with Travel Mode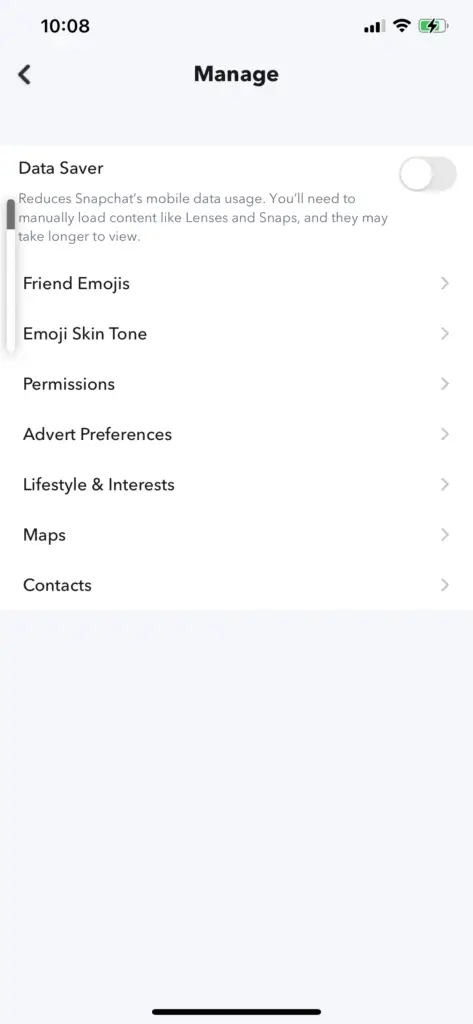 You know how much data Snapchat consumes. But you can reduce your mobile data usage with the travel mode. For this, you need to go to settings and then to additional services. Tap on the "Manage" option and enable the "Travel Mode". This will help you save a lot of mobile data.
9. Access a Wider Range of Color Options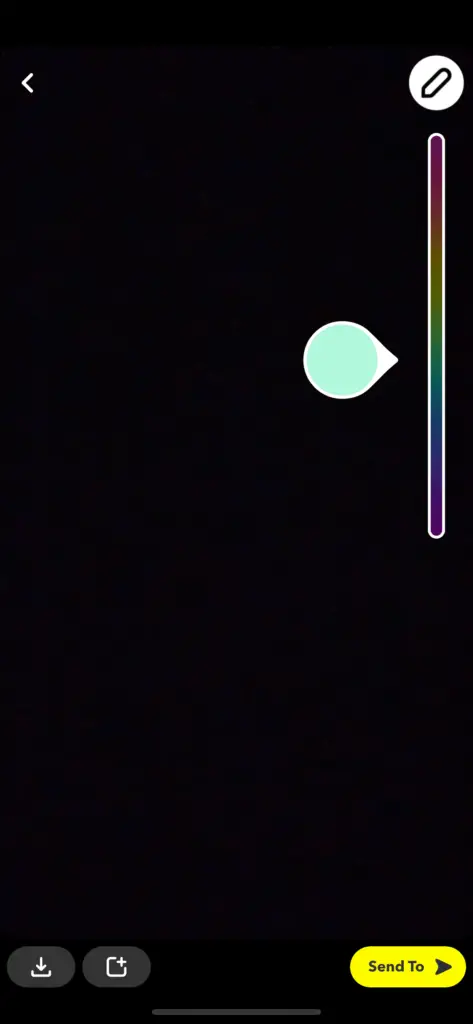 If you want to access more color options on Snapchat, slide down the color slider and choose the color you want. To get white, select the rainbow color palette and drag your finger to the upper-left corner of the screen. For black, tap the rainbow and slide your finger down to the lower screen. For lighter or darker shades, select the desired shade and slide your finger across the screen to get the perfect shade.
10. Recognize Songs with Shazam Integration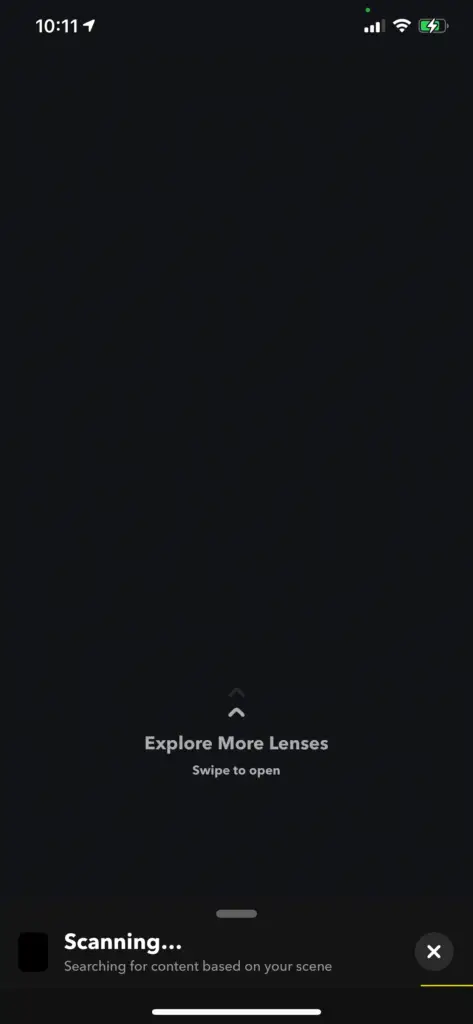 Many users are not aware of Snapchat's Shazam integration. This feature can identify any song that you want to. To use this feature, tap and hold the viewfinder. It will recognize the song that is playing.
11. Decorate Snaps with Underlines & Bold Italics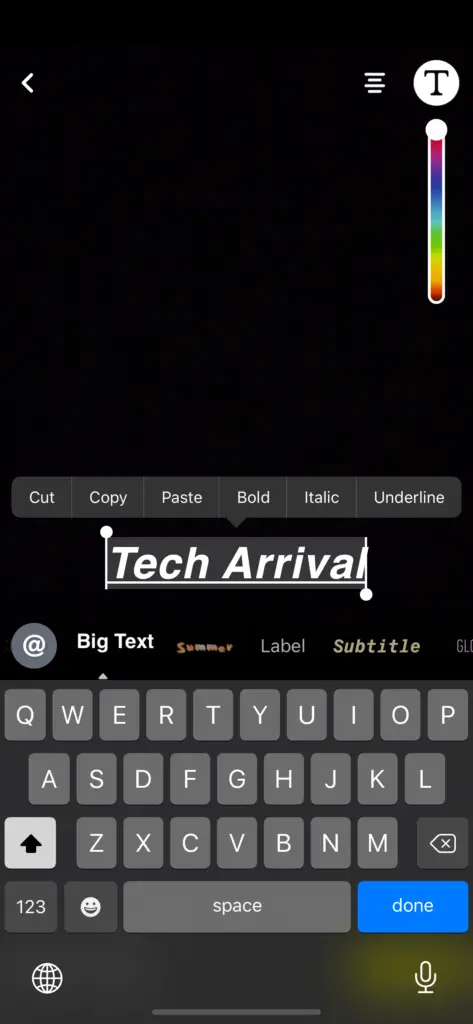 This is a new formatting feature that allows you to get creative with your texts. After you take a snapshot, tap the T icon to add text to your picture. Now select the text by tapping and holding the text. You will see a menu appear on the screen with options such as Italic, Bold, and Underline. You can select the option that you want to apply to your text. Once you are done formatting, press Done.
12. Solve Math Problem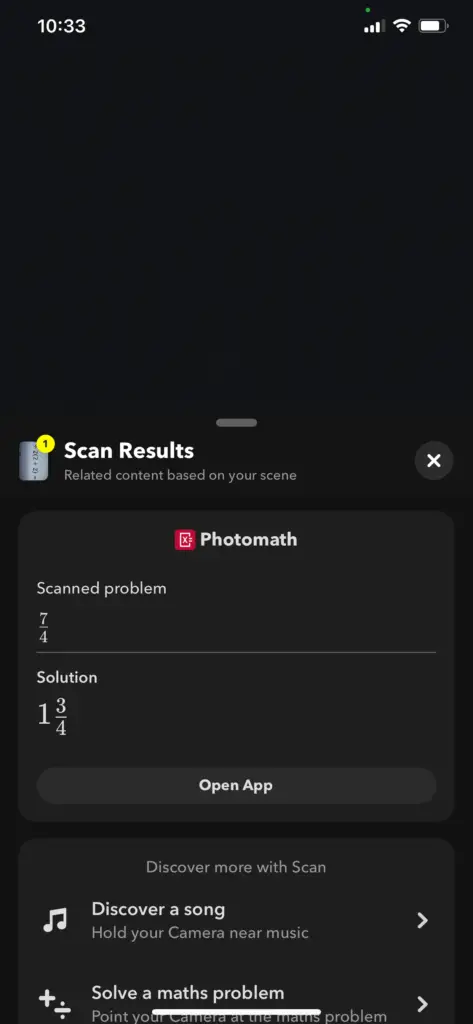 Did you know that Snapchat can help you solve a math problem? With this trick, you can get the most of your Snapchat. First, open your camera and select the scan icon. Go to the calculator icon located next to the product finder. Now press and hold so that the camera can scan your math question. It will show you the results through Photomath.
13. Find a Product
Snapchat also helps you to find products that you want to buy. This can be done by using Snapchat's camera. Tap on the smiling face on your camera screen and click on the scan icon. Swipe left and select the shopping bag item. You will see a list of similar products that are available on Amazon.
14. Add Audio to Your Snaps
You can make your snaps interesting by adding soundtracks of your choice. Launch the music app that you have on your device and play a song of your choice. Go back to Snapchat and start recording your video. The song will be added to your video snap.
15. Share Stories Outside Snapchat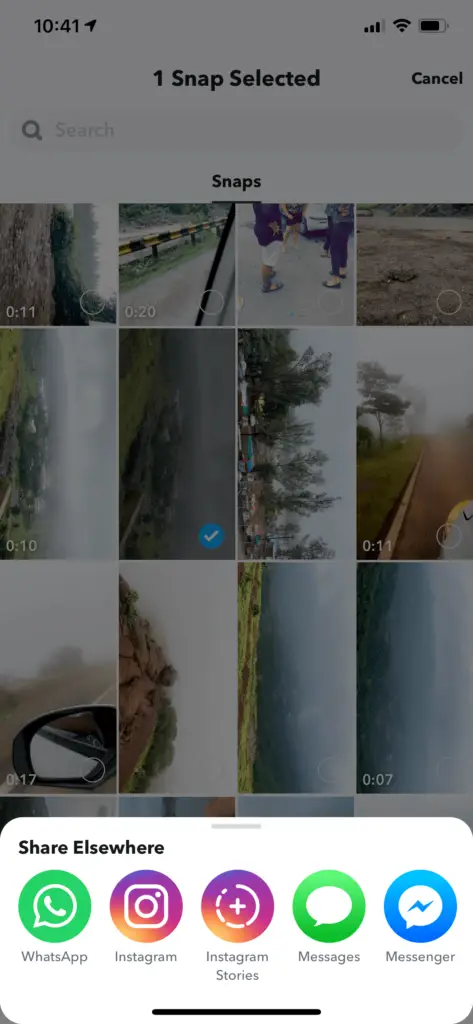 This is a useful feature that you can use to share your Snapchat stories outside the app. All you need to do is tap and hold your story for sharing options to appear. Now select the shared story option to share your Snapchat story outside the app.
16. Attach Stickers to Moving Objects in Video Snaps
You can easily attach any stickers or emojis to a moving object in a video snap. Once you are ready with your recorded video, click the memo icon to access the stickers. Now select the sticker you want and shrink the size. If you hold down the sticker, it will freeze your video. You can now attach the sticker to the moving object in your video.
17. Use Characters to Frame Your Snaps
Many of you don't know this feature. But you can use different characters to frame your snaps. For instance, you can use "0" to create a nice oval frame and "A" for a bold triangular border. After you click a picture, create a one-letter caption using the largest text size. Increase the size of the character so that it creates a border around your image.
18. Switch Back & Front Cameras while Recording
This is a very easy trick to perform. All you need to do is just double tap on the screen to switch from view mode to selfie mode.
---
Protect Your Online Privacy With Surfshark
[The VPN that we use here at Tech Arrival]
---
19. Rewind, Slow Down & Make Your Videos Fast
Snapchat has added a new feature that allows you to slow down, rewind, and make your snap videos faster. Once you record a video, swipe sides and find it. For slow-motion, click on the snail symbol. To rewind your video, tap on the arrows point backward. For fast-forwarding the video, click on the rabbit symbol.
20. Create 3D Drawings
Out of all the cool Snap hat features, AR paintings are one of the best ones. Click on the smiley face icon, and then tap on the paintbrush icon. You can pick between metallic, neon, matte, rainbow, and iridescent brushes. Not just that, but you can also change the brush size and paint color.
21. Attach Website to Your Snaps 
Snapchat allows you to include your website link with your snaps. This feature can come in handy when sharing a story with your friend. Once you capture a video or click a photo, tap on the paperclip icon that appears on the toolbar. Paste the website URL you want and hit "attach to Snap." The person you are sending the snap to can open the link by just swiping up.
22. Click a Bitmoji Selfie
You can do a lot with your Bitmoji-self on Snapchat. Tap on your Bitmoji icon and go to settings on the top right corner. Go to the option "Bitmoji" and tap on "choose a selfie." By doing so, you can click a Bitmoji selfie and make your Bitmoji the way you want it to look.
23. Play Games
Snapchat has come a long way from the time it has been launched. Today, you can use this app for more than just sending photos and videos. You can also use it to play games with your friends. Tap the smiley face on your camera screen and go to "browse." Swipe left and select the games you want to play.
24. Ghost Your Friends on Snap Map
If you don't want your friends to see you on Snap Map, you will find this trick useful. Even after ghosting your friends on Snap Map, you can see your friends' locations. But they won't be able to see yours. Tap on the Bitmoji icon on the camera screen and go to "Snap Map." Click on the option "Sharing Location" and enable the "Ghost Mode." You have the option to go off-grid for 24 hours, 3 hours, or until you want to disable the feature yourself. 
25. Improve Your Snap By Altering the Backdrop
Snapchat has a trick that lets you change the backgrounds of your snaps. After you click a picture, tap the scissors icon and then go to the box with diagonal lines. Now outline the object you want to have in front of the backdrop. Choose a backdrop of your choice from the given menu, and you are good to go.
26. Get Creative with Photos in Memories
You can enhance your old photos with amazing filters offered by the app. For this, you need to swipe up from the camera screen and go to memories. Press and hold the snap that you want till the options appear. Now select the option edit snap and choose the paintbrush icon to get the filters. You can select a filter of your choice and save it to your snap.
27. Zoom In & Out with One Finger
You no longer have to pinch your screen to zoom in and out of your snaps. With Snapchat, you can just slide your finger up the screen to zoom in and sliding down to zoom out. This can be done using only one finger.
28. Record Video without Sound
If you don't want your snap video to have any sound, send your video. Once you record a video, tap the microphone icon on the screen before hitting the send button.
29. Send Limitless Snaps
If you set photo snaps to limitless, it will remain on-screen until your recipient taps away. Click a picture and tap on the clock icon to select the amount of time you want your snap to be visible. Now scroll down and tap on the infinity symbol.
---
Protect Your Online Privacy With Surfshark
[The VPN that we use here at Tech Arrival]
---
30. Create Your Geofilter 
You can now create your geofilter on Snapchat. All you need to do is open the camera, tap the Bitmoji icon, and go to your profile. Now go to Settings and tap on the option On-Demand Geofilters. To create new geofilters, tap the button in the right-hand corner of your screen. Select the geofilter you want to get started.
Also read: 9 Best Manga Apps for Android and iPhone
Snapchat is an exciting social media platform with tons of unique features and tricks. If you are a Snapchat user, you must try out these tricks. It will give you a better and enhanced user experience.