The Super Nintendo Entertainment System (SNES) was a 16-bit video game console released in 1990 by Nintendo. It is one of the most successful home consoles of all time, selling over 49 million units worldwide. The SNES had many popular games and franchises, including Super Mario, Donkey Kong Country, F-Zero, Chrono Trigger, etc.
As SNES gaming has come back into fashion, SNES emulators have become more popular than ever. SNES games are not only fun to play but also offer a great opportunity for the nostalgia-driven gamer. If you want to play SNES games on your Windows or Mac computer, you need a SNES emulator. There are many great emulators for Macs and PCs to play these games today!
Also read: 10 Best Android Emulators for Windows & Mac
Here's our list of the 9 best SNES emulators for PC and Mac so you can enjoy playing your favorite old-school games again!
List of Best SNES Emulators for PC and Mac
1. RetroArch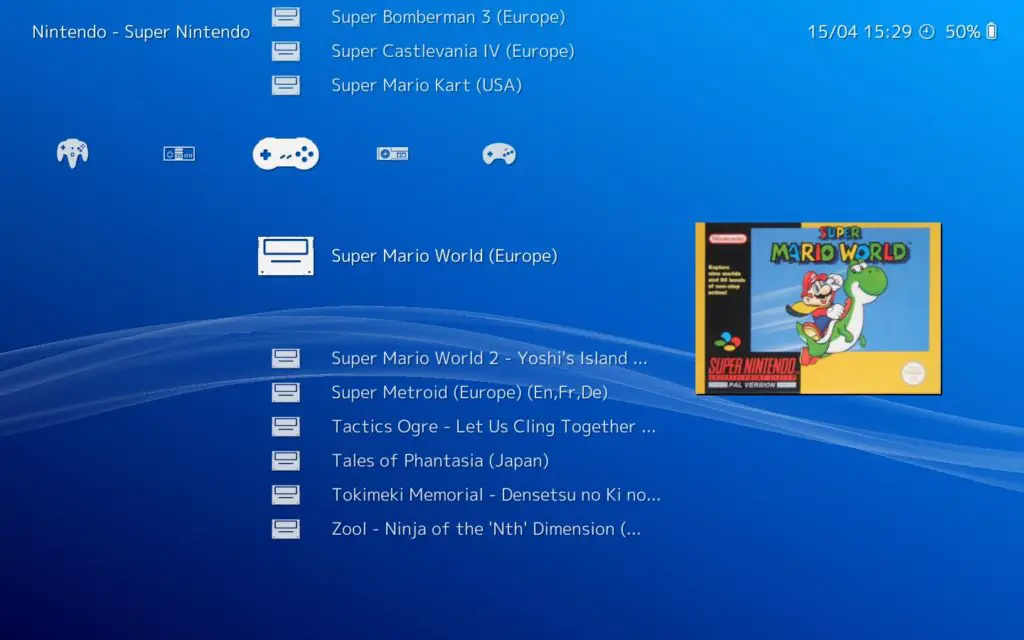 If you're looking for the best SNES emulator on PC or Mac, then RetroArch is what you want! RetroArch is a fantastic SNES emulator. It offers all the features you would want in a SNES emulator, including save states and controller support for up to two players!
This SNES emulator also includes many systems so that it can emulate games from other consoles as well. You'll need to download some SNES ROMs to use with this SNES emulator, but it's a one-time thing. RetroArch SNES emulator is available for Windows and Mac versions.
2. SNES9x
SNES9x is a great SNES Emulator; in fact, it is by far one of the most popular emulators on the market. It allows for a smooth SNES experience and is easy to navigate, thanks to its modern design. In addition, this popular emulator is available for Windows and Mac computers alike, making it easy to switch systems as often as I do!
It also offers two-player support, which is great for multiplayer gaming, or if you have more than one person in your household who wants to play on the same computer. This emulator also features a save state function that lets you save your progress at any point in your game!
3. OpenEmu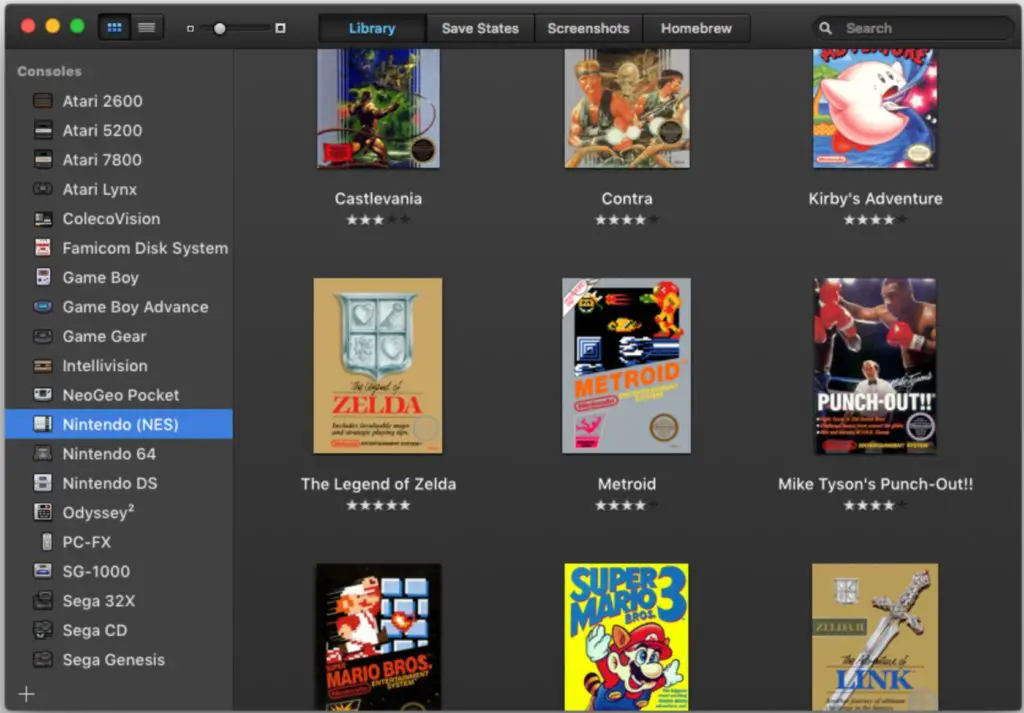 If you're looking for a SNES emulator that is tailored to Mac computers, then OpenEmu is a perfect choice! This SNES emulator has all of the features you would want in one. It's an open-source SNES Emulator, so it's free and doesn't have any annoying ads on your screen either. It also allows you to play multiple games from different consoles.
This emulator includes the ability to save progress for any game, so you can always pick up where your game left off! As well as create and edit SNES save states. Plus, this SNES emulator offers support for some high-end audio codecs, which means that your sound won't get cut in and out of the game as it does with the other emulators on our list. The interface is user-friendly too, so it's perfect for any Mac gamer who wants to play SNES games!
---
Protect Your Online Privacy With Surfshark
[The VPN that we use here at Tech Arrival]
---
4. BizHawk
If you're a SNES fan who wants to play SNES games on Windows, Mac computers, or even Linux machines, then BizHawk is the emulator for you! Bizhawk is a fun SNES emulator that offers up a great gaming experience. It supports all types of controllers, including those designed for Windows machines or Macs, so you don't have to worry about busting out a SNES controller.
Better yet, it supports ROMs from many different SNES games so that you can play your favorite game no matter what! This SNES Emulator features support for many SNES ROMs, and it allows players to save their progress in any game. Of course, you'll have access to all of the standard functionality you would want in SNES Emulator as well. There are many great SNES emulator software out there, but BizHawk has one of the best interfaces we've seen, and it's also very user-friendly!
5. Higan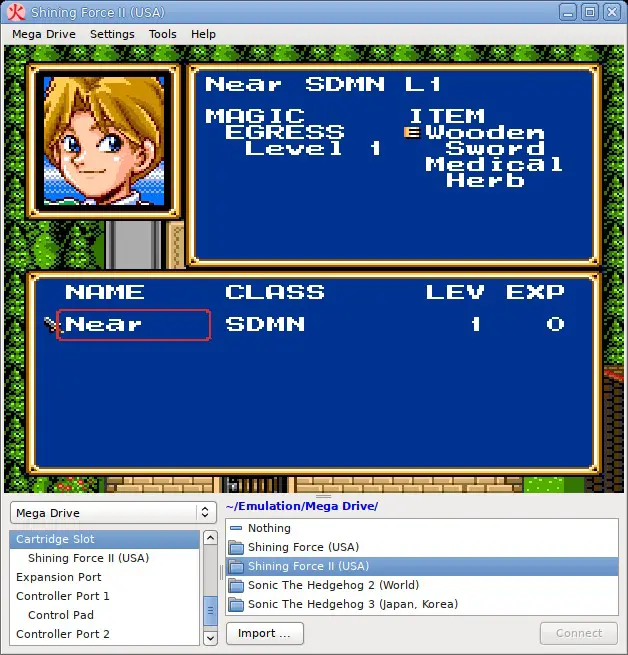 Higan is a SNES emulator that's available for Windows, Mac computers, and even Linux machines! This great all-around SNES emulator supports up to two players with two controllers. It also features a CPU accuracy setting so you can choose how accurate the game will be. This emulator also offers some amazing features. For example, it has a good UI on all platforms and works with adaptive sync.
Also read: How to Play Sony PlayStation 2 Games on PC
It has a dynamic rate control to make the video play at the right speed. It also saves your progress so you can come back later and resume where you left off. The emulator includes a built-in database of games. It's effortless to navigate, too, thanks to its accessible interface! If you're looking for an emulator that does it all, then Higan is the right choice for you.
6. ZSNES
If you're looking for an easy-to-use SNES Emulator, then ZSNES is the perfect choice for you. There are many other great SNES Emulators out there, but this one is superior in ease of use. It's very user-friendly and understandable for people who are new to computers. It also has a sleek navigation system that makes it easy for you to find what game you want to play.
The games load quickly, and it looks like the real SNES. One of my favorite features about this emulator is that it has customizable controls, so no matter what type of controller you have, you can easily customize the control scheme for your liking. This is a prime example of an all-around amazing SNES emulator.
7. Nestopia
Nestopia is an open-source, cross-platform, and open-source NES emulator written in C++. It is a port of Nestopia UE to the SDL library. One of the things that make Nestopia stand out from other NES emulators is its compatibility with Wiimotes. It also has a wide variety of settings that can be changed to improve the gameplay experience. Nestopia has many features, including SNES sound and savestates.
It also supports various plugins such as NES Classic Edition Inputs Plugin to play with a gamepad of PlayStation controller buttons instead of a classic NES control pad. The Windows version runs at a fixed resolution of 640×480 pixels, while the Macintosh version can be configured with multiple display resolutions, including 1280×1024 pixels. Nestopia can be downloaded for free and is a good NES emulator.
8. BSNES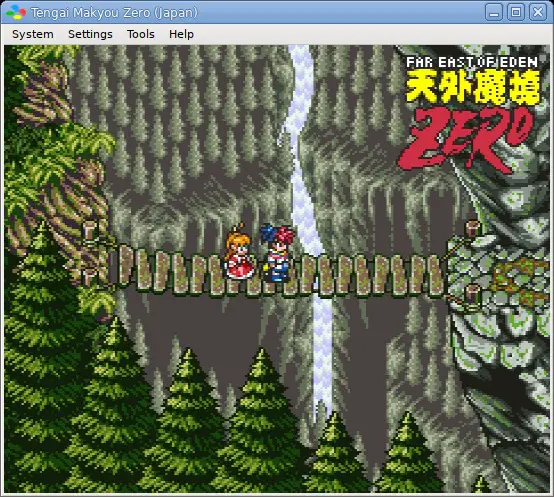 BSNES is a SNES emulator that was developed specifically for Windows, but It also supports Mac and Linux operating systems. Known as the "best SNES emulator," BSNES offers players an unparalleled gaming experience with features like full-screen support (including HD resolutions), image upscaling modes, adjustable video filters: including scanlines, CRT simulation, etc., sound enhancements like stereo sound output and reverb effect, and support for SNES game controllers. BSNES is one of the best SNES emulators out there because it offers a full range of features. It supports ROMs created from clean dumps of original cartridge games with no modifications from the most popular ROM hacking tools.
9. No Cash SNES/SFC Emulator
No Cash SNES/SFC Emulator, also known as (No$), is a powerful SNES emulator, which can run most commercial SNES games. This emulator supports Windows and Mac operating systems. No cash SNES/SFC also features compelling emulation settings that allow players to adjust their gameplay experience to get more out of this great SNES emulator. It has been in development since 2007, and it is the only Snes9x-based SNES emulator with native support for .a78 ROMs. It's free, and there are no plans to release a Mac port of this SNES/SFC emulator or any ports other than Windows at the moment.
---
Protect Your Online Privacy With Surfshark
[The VPN that we use here at Tech Arrival]
---
Conclusion
SNES games are not only fun to play but also offer a great opportunity for the nostalgia-driven gamer. If you still miss the classics that were only available on SNES, then one of these 9 best SNES emulators is your ticket to playing all those games again.
These are great for gamers who want a little nostalgia or people who love retro gaming in general. The good news? They're all free and easy to install! Which emulator do you prefer? Let us know what it is in the comments below so we can check them out too.
Also read: 10 Best Nintendo DS Emulators for Windows & Mac
Frequently Asked Questions (FAQs)
Why Do You Need an Emulator to Play SNES Games?
The SNES was a 16-bit video game console and one of the most successful home consoles. You need an emulator because not all the games have been made available on the newer generation consoles. Most of the Super Nintendo Entertainment System games were not put on CDs but rather sold as cartridges that had to be inserted into a game console.
The emulators for different consoles on PC are very helpful because they allow you to play old games that are not available in the current generation consoles. All these games are just one click away with the help of an emulator!
How Much Does it Cost to Download One of These Emulators?
The cost of the emulators varies from one to another. In most cases, you can download these emulators for free on the internet. In fact, All the emulators on this list are completely free to download and use.
What Kind of Games Can I Play with These Emulators?
You can play games from the SNES (Super Nintendo Entertainment System) on these emulators. There are many types of games that you can play with these SNES emulators. There are RPGs, strategy games, shooter games, and a whole lot more. ​You will need ROMs to play the games, but you can find them quite easily.
Where Can I Find More Information about These Emulators Online?
There is no better place than the official website of each emulator. The links after the description of each emulator's name will take you to their official web page on where you can learn more about it before downloading:
Furthermore, you can check out the SNES Wiki. The SNES Emulator Wiki is the best place to find more information about SNES emulators online. It contains a comprehensive list of SNES emulators for PC and Mac, as well as detailed reviews so you can make sure that the emulator you choose will work with your system before downloading it.
How Do I install a SNES Emulator for My PC or Mac?
1. Download the emulator for your operating system.
2. Download the ROMs you want to play and extract them into a folder on your computer's hard drive.
3. Open the emulator software and load up the ROM files by clicking File > Load Game or pressing Ctrl + O on Windows and Cmd + O on Mac.
4. Once they're loaded, click File > Save to save your game so you can keep playing it after you restart your computer, or create a shortcut of the game from within the emulator itself and set up keyboard shortcuts for quick loading.