Open world games are an exciting genre of gaming. With the whole world at their fingertips, they can explore their surroundings and do whatever they please. Luckily, there are a plethora of open-world games available. But if you want the best games to play on your Android device, then you have come to the right place.
Out of all the games, we have handpicked the games that are most popular and highly rated by players.
Also read: 25 Best Retro Games for Android
List of Best Open-World Games for Android
1. Pokemon GO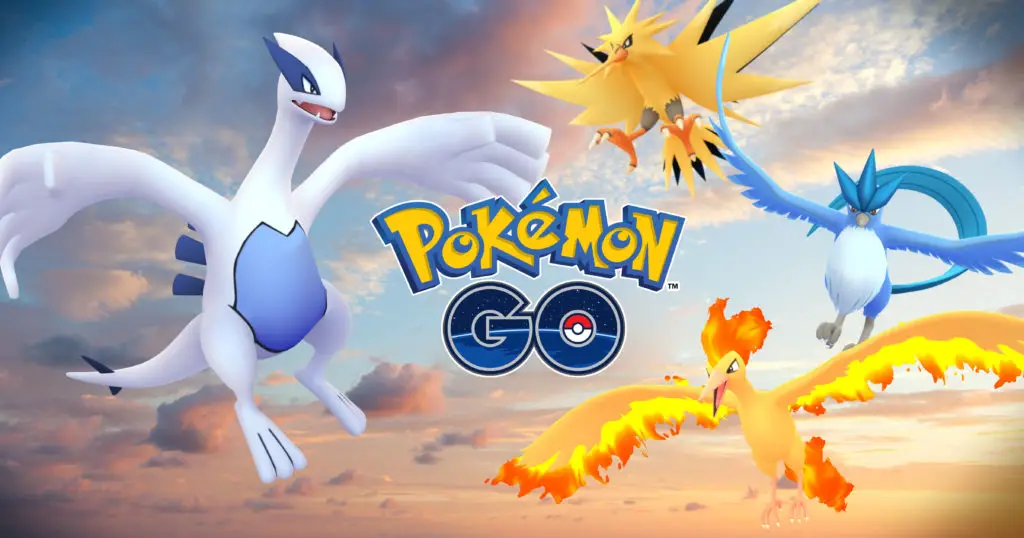 We are starting off the list with the famous Pokemon GO game. It happens to be the ultimate favorite game of every Pokemon lover. Now you can catch your favorite Pokemons and battle with other trainers online. This amazing game allows exploring the Pokemon world more closely. With this game, you can compete in epic gym battles and battle with Pokemon GO trainers from around the globe. Not just that, but you can also team up with other trainers to catch powerful Pokémon during Raid Battles. This game has already been downloaded a billion times. Now it's your turn to catch'em all!
2. Gangstar Vegas: World of Crime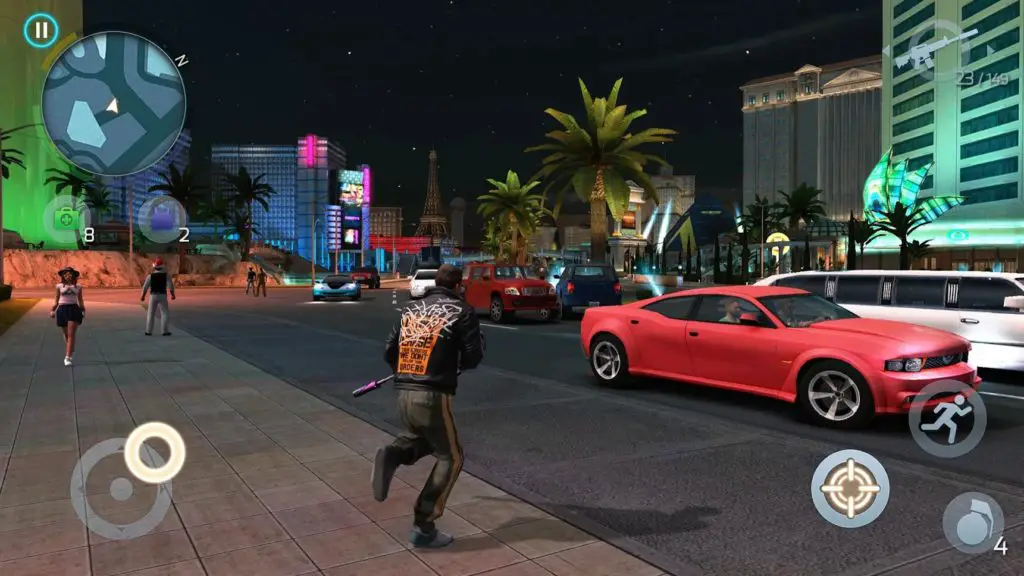 If you want to dive into a life of crime, then Gangster Vegas: World of Crime is the game for you. It takes you to the sinful city of Las Vegas, where you unleash the inner gangster in you. This is an open-world game, full of thieves, gang wars, and everything bad. The game even has zombies shooting on the streets. That's not all because you get to become a part of an adventure saga of the mafia cartels and wage wars against opposition gangs just like you see in the crime movies. It has many more exciting things that will simply blow your mind.
3. Minecraft
This is a game that needs no introduction. Many of us have already played Minecraft on our PCs. But now, you can explore the infinite worlds and build everything you want right from the palm of your hand. This is possible for Minecraft, the Android version. The good thing about this game is that it can be played by both adults and kids. You can play in creative mode to get unlimited resources. To make things more interesting, you can craft weapons to fend off dangerous mobs in survival mode. It allows you to customize your experience with free add-ons. You can play with up to 10 friends cross-platform, anytime, anywhere on Realms.
4. Six-Guns: Gang Showdown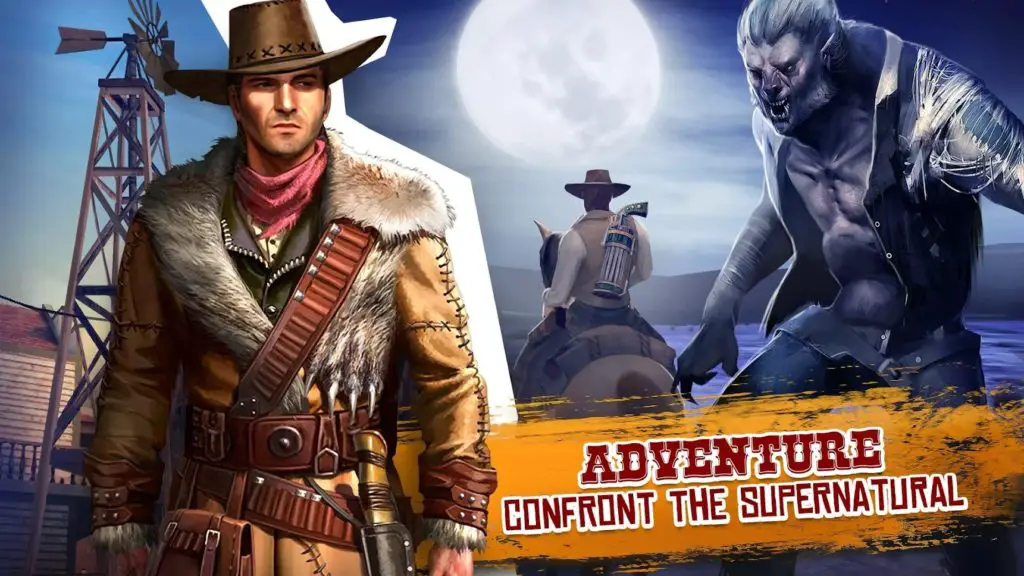 Do you enjoy bandits, cowboys, and guns? If yes, then Six-Guns: Gang Showdown is the game for you. This third-person shooter game is full of adventures and exciting things that you haven't experienced before. With this game, you get to explore a free and wild frontier and enjoy every moment of it. There are numerous challenges and a variety of tasks that you must complete. If you are looking for a game to boost your adrenaline bar, download Six-Guns: Gang Showdown today.
5. Genshin Impact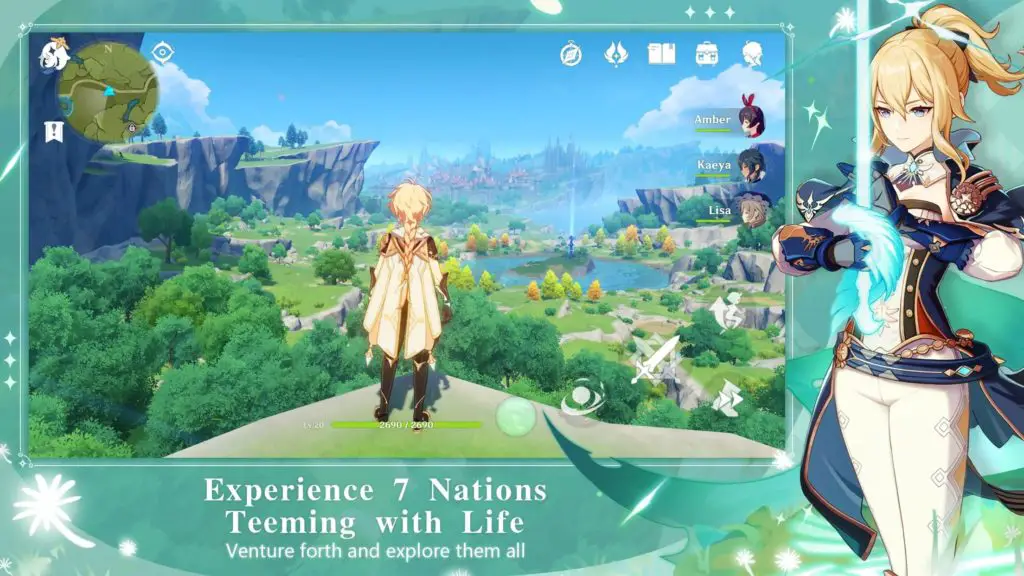 Genshin Impact brings you to Teyvat, a vast world teeming with life and elemental energy. The story starts with you and your sibling arriving from another world as they got separated by an unknown god. You wake up in a mysterious power without your powers. If this sounds exciting, then you must give this game a try. In this massive open world, you can swim across any river, climb any mountain, and even glide over the world below. The beautiful visuals combined with the soothing soundtracks make the game more interesting. You also get to build your team with a diverse cast of characters and each of them with unique stories, personalities, and abilities. 
6. ARK: Survival Evolved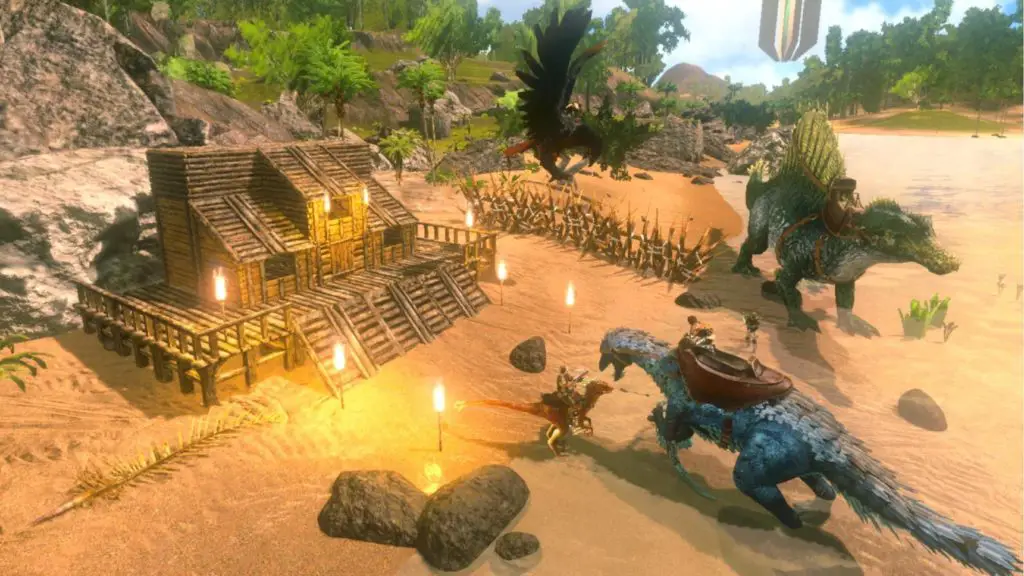 ARK: Survival Evolved is the ultimate mobile dino-adventure game with 80+ unique dinosaurs and other primal creatures. You get the chance to capture and tame them while grabbing onto every possible way to survive till the end. The game also lets you meet other players and friends in the Jurassic-era world. You can form tribes and work together to erect colonies of survivors. This game is all about challenging you to survive and thrive on a mysterious island. You start the game unarmed and alone.
7. GTA Series
There is hardly anyone who hasn't heard about the GTA series by Rockstar Games. This incredible game series is highly popular among gamers. The famous GTA series is not just available on Android devices but also on consoles and PCs. The brilliant storytelling combined with excellent visuals makes each of the games in this series exciting to play. If you are into action-adventure games, then you have to get your hands on the GTA series. You can now play GTA anywhere, anytime on your android device.
---
Protect Your Online Privacy With Surfshark
[The VPN that we use here at Tech Arrival]
---
8. MadOut2 BigCityOnline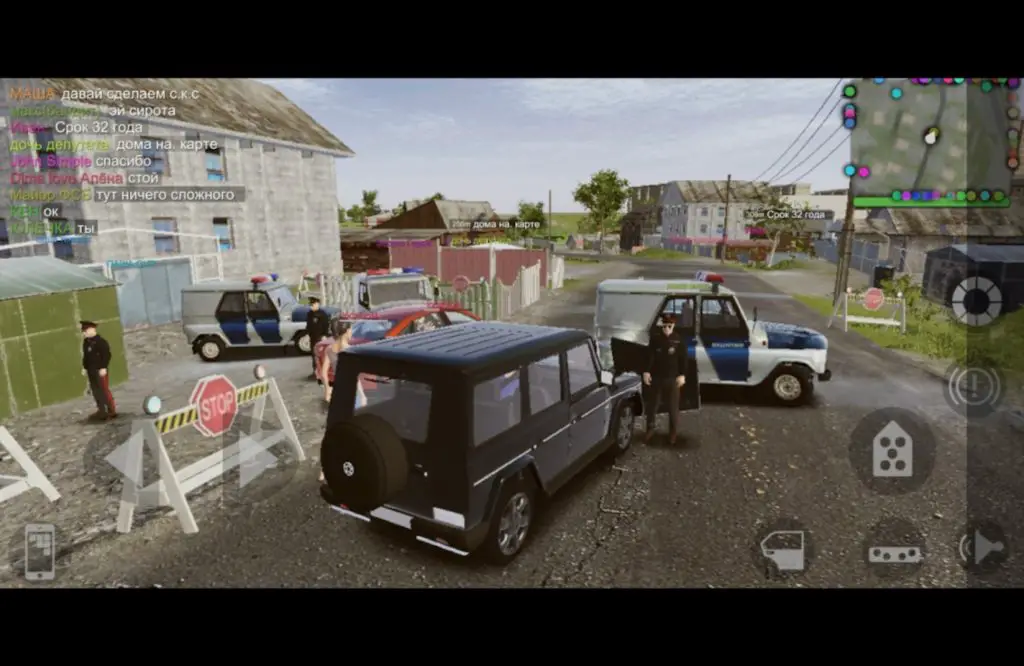 This game may not be as popular as the other ones on the list, but it is still worth playing. It is considered to be one of the best mobile games in the open world. It has an online mode where you can play with up to 100 players. The gameplay takes place in a full open world with nice cars around. 
You will find many different cars in the game. To be precise, there are more than 40 types of cars, including crazy Russian cars. If you want to try something a bit different, then MadOut2 BigCityOnline is the game for you.
9. Goat Simulator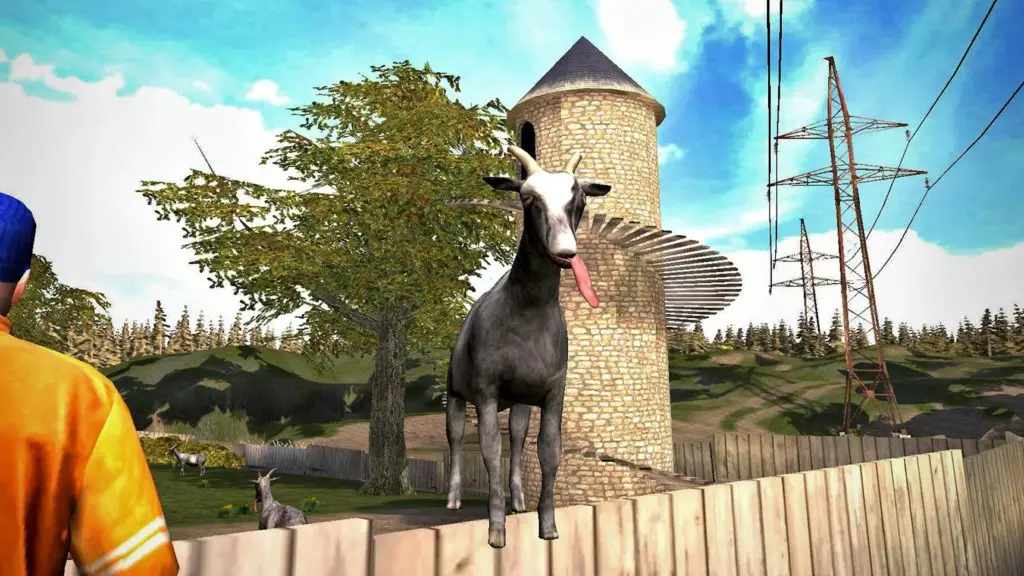 The game is as funny as it sounds. It is a free goat simulation game that introduces next-gen goat simulation to you. If you have a weird fantasy about being a goat, your dreams are finally coming true with this hilarious Android game. Goat Simulator is all about destroying a goat. Although this game is free to download and play, you will have to pay using real money to access additional levels. This game is suitable for kids and adults. If you want to spend your time doing something funny, then download Goat Simulator.
10. Terraria
Many of you already know about this game. This is an exciting game that has been built from the ground up for mobile users. Be a part of the game and test your combat skills, or construct your city. It comes with fully customizable controls and can be played in multiplayer mode. You can play with up to 7 players to double the excitement. If you are looking for an engaging mobile game, then Terraria could be the best option for you.
11. Off The Road – OTR Open World Driving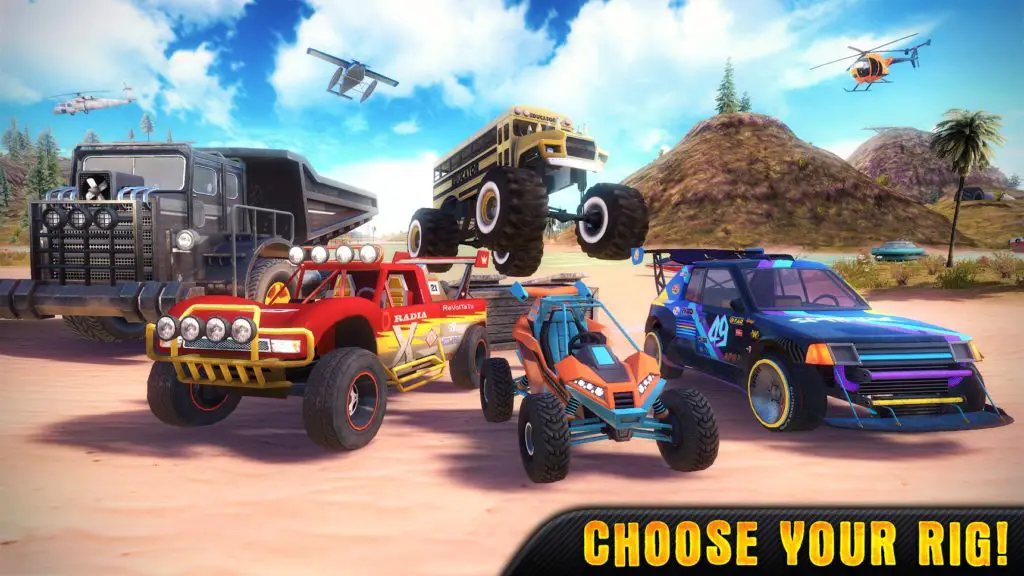 This open-world off-road driving simulator game is designed to give you an adventurous experience. In this open-world game, you can drive your rig on the hills, get into a boat and discover islands. You can also enjoy helicopter rides over the mountains or walk around in a peaceful surrounding in the game. You are required to complete the challenges and earn money that can be used to upgrade your car. The game gives you cool rewards as you climb levels.
12. Dragon Raja
Next up, we have Dragon Raja, an award-winning game that will simply blow your mind with its features. It is an incredible fantasy MMORPG with brilliant graphics. It features a massive open-world waiting for you to explore. You can customize your avatar and enjoy a unique gaming experience. This is one of those games that will bombard you with new challenges. It follows the story of a Dragon Lord, who has come back to life once again. You must prepare for the battle that is coming your way.
13. Frostborn: Action RPG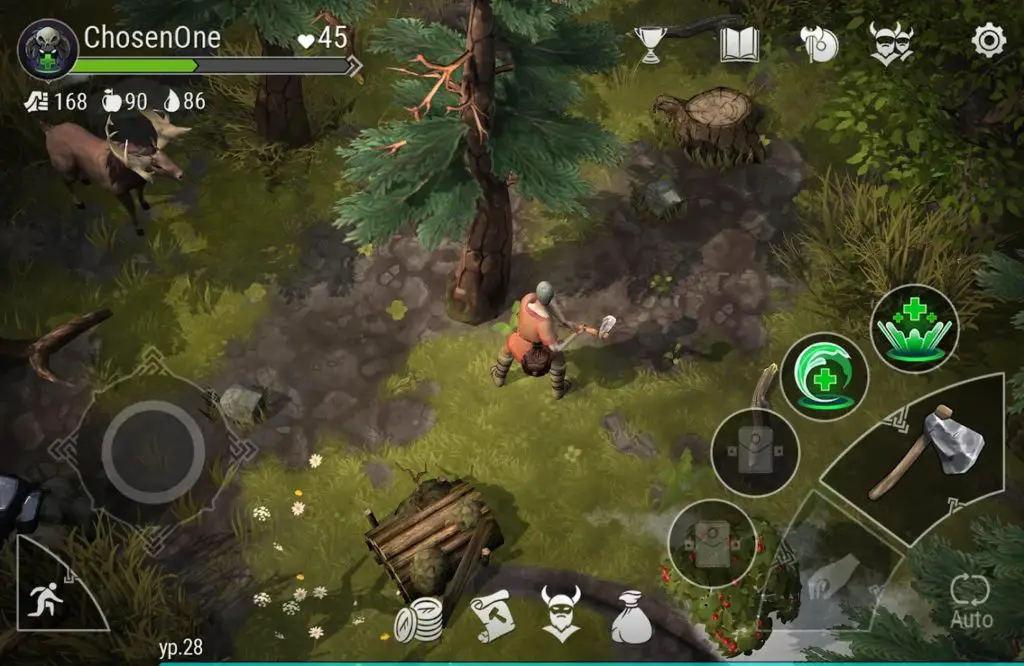 Frostborn: Action RPG is one of the best mobile RPG games you will ever play. As per the gameplay, you must make the lands of Vikings great once again by building a new capital town from scratch and achieving new victories. Frostborn is a co-op survival game containing MMORPG elements. Team up with other Vikings to build a strong base. Besides that, there are plenty of other things you will be doing in this game. 
14. LifeAfter: Night falls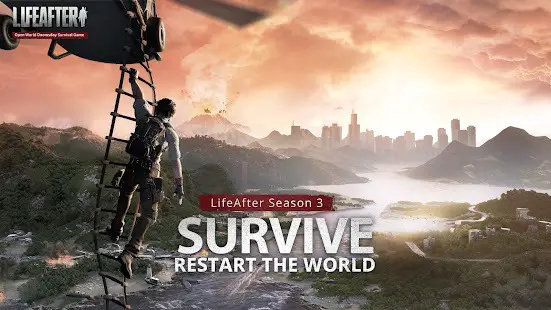 LifeAfter: Night Falls is an incredible game that all Android users should play. It brings never-seen-before content to all players, including upgraded zombies, seamless open world, air, land, and sea combat, and more. If you like playing challenging games, then LifeAfter Season 3 could be the best choice for you. It is the ultimate survival game out there. 
15. Stardew Valley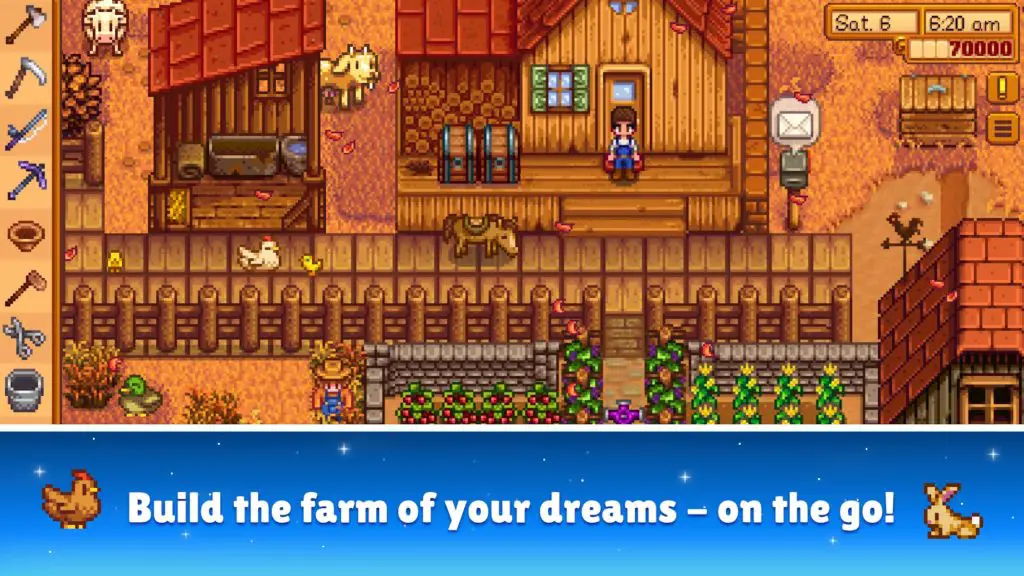 Stardew Valley is a farming RPG game available for mobile users. This award-winning game takes you to the countryside, where you cultivate a new life. The game contains 50+ hours of gameplay with new features, such as multiple controls and auto-save options. With this game, you get to build the farm of your dreams. 
From turning your overgrown fields into a lively farm to breeding happy animals, there's a lot you can do in the game. You can even customize your farmer and home.
16. Old School RuneScape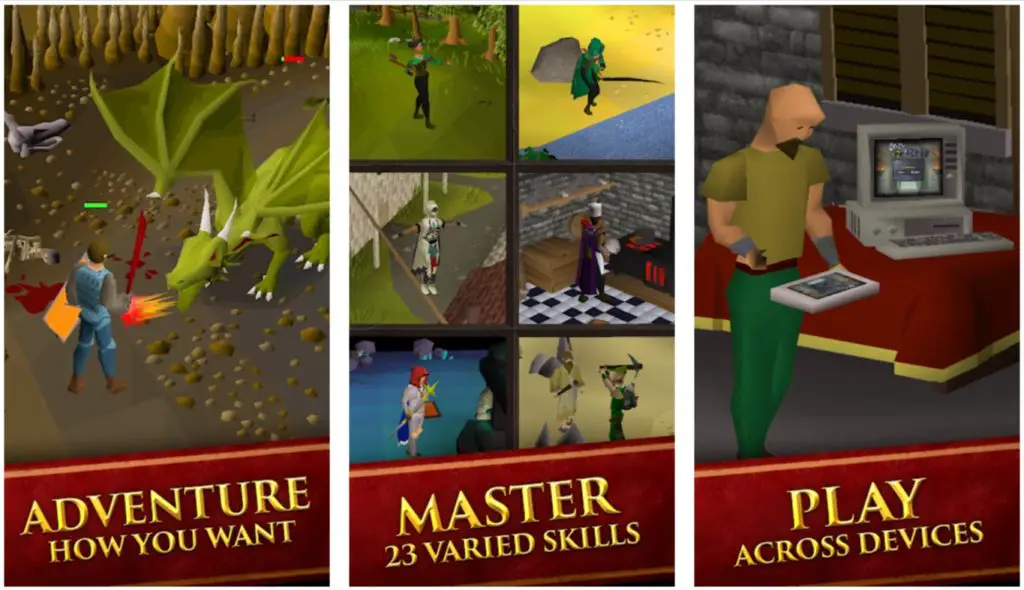 If you are into gaming, you must have heard about this game. Old School RuneScape is an open-world fantasy MMORPG with developers releasing regular content voted by the fans. In a way, you can say that the game is shaped by its players. Old School RuneScape combines the intricate mechanics of modern MMOs with the point-and-click gameplay of old RPG titles. Last but not least, you have hundreds of quests to complete.
---
Protect Your Online Privacy With Surfshark
[The VPN that we use here at Tech Arrival]
---
17. Oceanhorn
The gameplay starts with you waking up to find a letter left by your father. It's the only lead is his old notebook and a mysterious necklace. Oceanhorn takes you to explore the islands of Uncharted Seas, a world teeming with puzzles, dangers, and secrets. If you are into mystery games, you will surely love this one. From fighting monsters to discovering ancient treasures, there are so many things to do. It features captivating storytelling and breathtaking 3D visuals to make the gameplay more interesting. Oceanhorn has 10+ hours of gameplay, and there's not a single moment that feels dull.
18. Pirates Flag: Caribbean Action RPG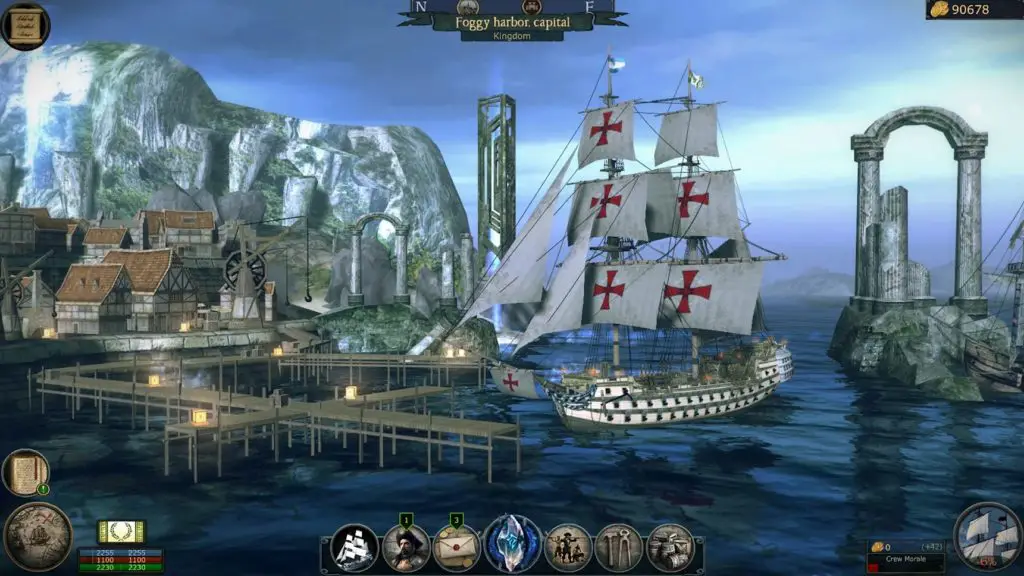 If you want to enjoy a pirate-based game on your Android device, then Pirates Flag: Caribbean Action RPG is for you. This is one of the best adventure role-playing games out there. It fulfills your fantasy to become a pirate and prowl the seas on an armed battleship. From assembling your crew to defeating other pirates and monsters, you must do everything that a pirate does. The game features two of the legendary monsters, such as the Leviathan and the Kraken. This is an open-world game with endless travels over the boundless seas. It is a game full of adventures and mysteries that you will love to play with your friends.
19. Second Galaxy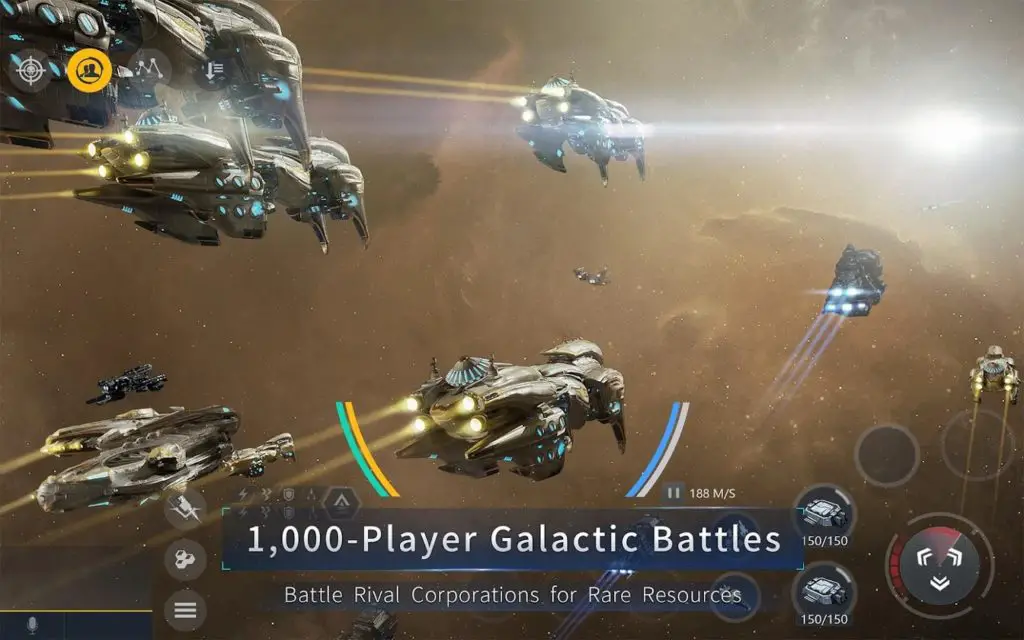 The next game we have is called the Second Galaxy. It features a vast open sci-fi world. This game combines the elements of SLG and RPG to give you the best gaming experience on a mobile phone. It offers 4,961 galaxies, each filled with dark matter, cosmic dust, space stations, wormholes, and other celestial bodies and artificial facilities. The game allows you to explore your surroundings while commanding all kinds of spaceships. You can align with like-minded allies to form corporations to amass scarce resources throughout the universe. At the same time, also discover the hidden secrets of the universe.
20. EVE Echoes
Eve Echoes comes with dozens of exciting features along with excellent gameplay. If you are looking for an adventurous game to meet your excitement, you should play Eve Echoes. Be a part of the battle for sovereignty of nullsec and expand support up to 50 people. The thrill of battle is what makes this game more exciting. It also allows you to build your corporation citadel and participate in battles. The game has introduced a time dilation system which makes it possible to have battles with thousands of people at once.
21. Wolf Tales – Online Wild Animal Sim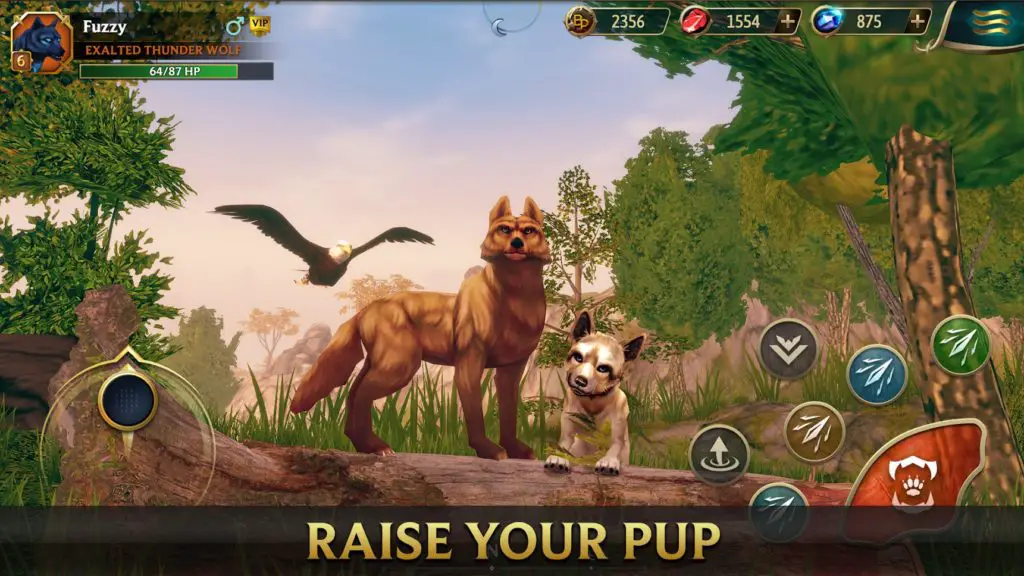 Lastly, we have the game called the Wolf Tales – Online Wild Animal Sim. It features a dangerous RPG world where the forest animals guard their territory while hunting and surviving off the land. The wolves have remained at the top of the food chain for centuries. The natural order is maintained by the alpha wolf. But when the alpha wolf goes missing, you must lead your pack to greatness. Create your ultimate RPG hero and choose to upgrade your skills.
With so many gaming options, you can pick any one you like from the list. All these are the best open-world games available in Google Play Store.
Also read: 10 Best SNES Emulators For Android
Frequently Asked Questions (FAQs)
What is an Open-World Game?
An open world is a game that allows players to explore their vast surroundings and approach objectives freely. This is just the opposite of a world with linear and structured gameplay. 
What are the Top Open-World Games?
There are tens and hundreds of open-world games available out there. But the top ones are Pokemon GO, Minecraft, Stardew Valley, and Dragon Raja.
Is Minecraft an Open-World Game?
Yes, Minecraft is an open-world game where you can travel anywhere you want and build the things you desire. There are no rules involved, and you can play at your own pace.
Is Open-World Game a Genre?
Open-world is not a game genre. Instead, it is a gameplay mechanic. Therefore you shouldn't describe a game as open world.
---
Protect Your Online Privacy With Surfshark
[The VPN that we use here at Tech Arrival]
---
What is the Longest GTA Game?
As you already know GTA series consists of many games. The longest of all is GTA: San Andreas, with a duration of 31 hours 23 minutes.
Is Minecraft Good for Your Brain?
Studies have found that video games can improve processing speed, working memory, cognitive flexibility, social skills, and problem-solving skills. So Minecraft can positively impact your brain.
Can Adults Play Pokemon GO?
It can be played by anyone who loves Pokemons.
Is Genshin Impact Good?
Genshin Impact is an open-world action RPG game with great combat scenes. It allows players to use several combinations of skills and attacks. This game offers a platform to showcase your fighting skills.
---
Protect Your Online Privacy With Surfshark
[The VPN that we use here at Tech Arrival]
---