The PS5 is newly launched in the market, and it is off to a great start. It may be brand new in the market, but that doesn't mean there are not enough PS5 experiences available on the market. From exclusive launches to third-party titles, there's a lot available for PS5 gamers.
To get the best gaming experience with your new PS5 console, you should get the Dual Sense Controller. It is specially designed to be paired with PS5 to give you an enhanced gaming experience.
Coming back to PS5 titles, there is an array of third-party hits alongside several other compatible games made possible by backward compatibility. Out of hundreds of titles, we have narrowed down the list to 12 of the best PS5 games. Check out the list below, and you will know the titles worth playing on your PS5.
Also read: 10 Most Graphically Demanding PC Games
List of Best PS5 Games To Play
The new generation PS5 is here with a hoard of titles to choose from. Here is the list you have been waiting for:
1. Astro's Playroom
This is a cute and joyful showcase of the PS5 Controller. It explores the history of Sony's PlayStation. It approaches 25 years of games, consoles, and accessories from a very different perspective. Playroom showcases the untold story with love and details. It will surely dig out your fond memories of old PlayStation days. The only complaint is that the game gets over too soon.
Features
Showcases the history of PS5 Controller
Filled with imaginative ideas
Shows the capability of DualSense
2. Assassin's Creed Valhalla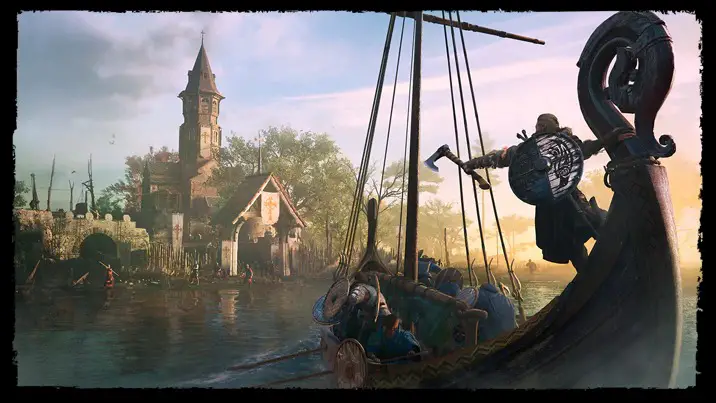 This is one title that needs no introduction. Assassin's Creed Valhalla is developed for people who are into an RPG adventure. With excellent graphics and combat visuals, this is one of the best titles from Ubisoft. The multiple Game of Thrones-esque stories is what makes the title more interesting. Despite all the good things, few technical hiccups make Valhalla frustrating at times. But if you are ready to play one of the best open-world games of the year, you can put up with a few technical difficulties.
Features
Showcases medieval England
Viking-style hand-to-hand combat
Game of Thrones-esque stories
3. Call of Duty: Black Ops Cold War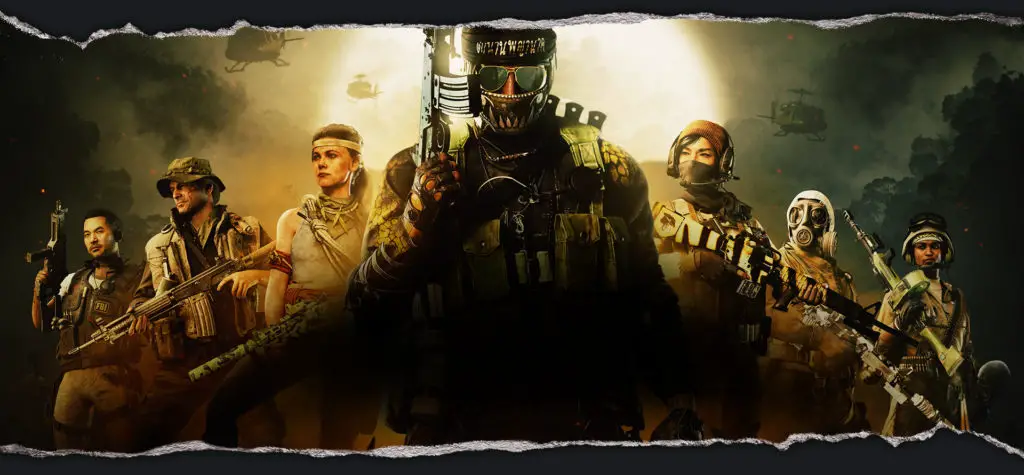 Call of Duty: Black Ops Cold War is the biggest hit in the entire COD franchise. With next-gen looks and a thriller storyline, you just can't get enough of this game. It takes you through an adventurous journey and reveals the true identity of Perseus. With the zombie mode combined with a multiplayer one, you will surely have a great experience. It also shows the teaser of the beginnings of Call of Duty Metaverse, which will be launched in the coming years.
---
Protect Your Online Privacy With Surfshark
[The VPN that we use here at Tech Arrival]
---
Features
Engaging spy thriller storyline
Addictive multiplayer mode
Iconic characters
4. Control: Ultimate Edition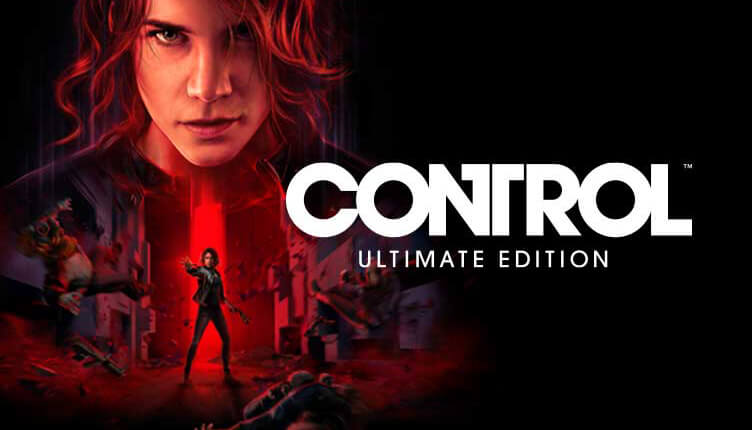 Control: Ultimate Edition was launched in 2019, but back then, it had some performance issues on PS4. But with the power of PS5, the game runs amazingly well. The game takes you through an adventurous journey while playing Jesse Faden, the new director of the Federal Bureau of Control. The combat scenes are great. It combines third-person abilities and gunplay that makes the game more interesting.
Features
Investigation of supernatural events
Thrilling combat scenes
Supports 4K
5. Demon's Souls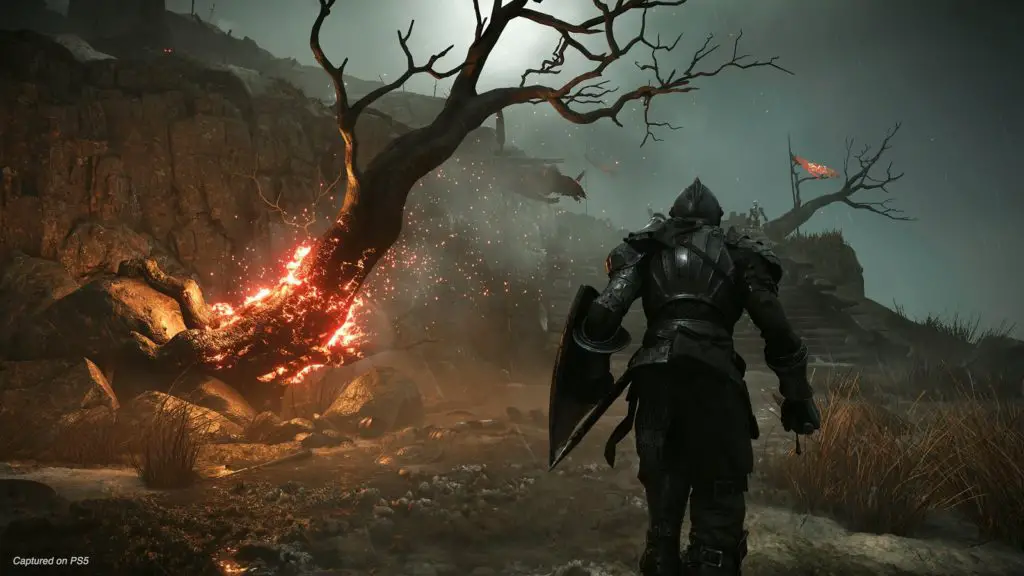 This is one of the best titles you will find on PS5. It is a remake from Bluepoint Games. It introduces new generation players with the finest visuals. The thrilling pilgrimage into the Kingdom of Boletaria is not for the faint of heart. The brutal and unforgiving combat scenes are extremely satisfying. If you are up for witnessing some grotesque monstrosities, this game is for you. It is one of the finest RPG games available on the market.
Features
Excellent remake
Brutal combat scenes
Great visuals
6. Ghost of Tsushima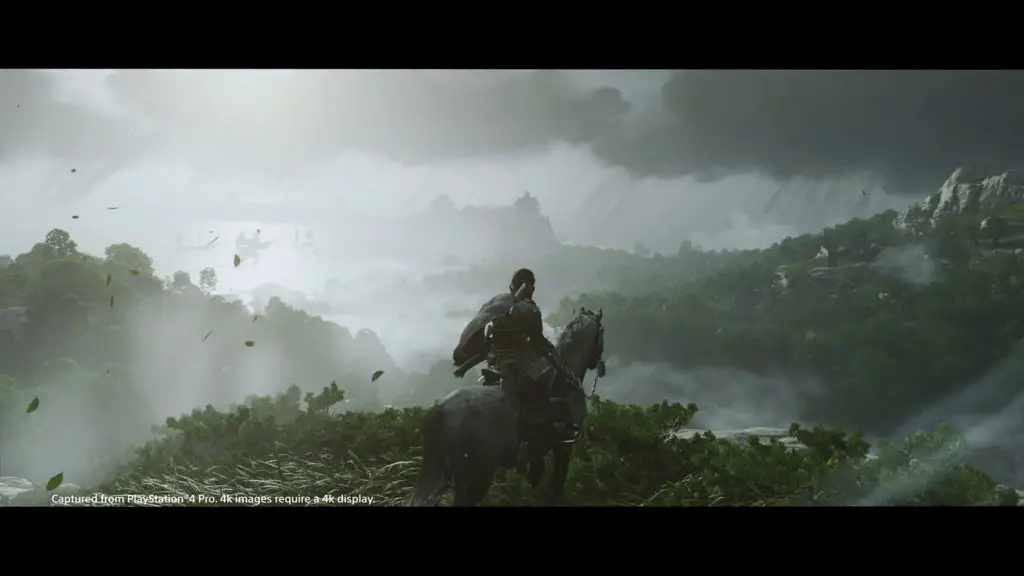 Many of you with PS4 consoles must have already played this title. It is the last big exclusive release on PS4. The free update for the PS5 platform gives you the chance to enjoy Tsushima's open-world adventure. The new update comes with 4K support and runs at 60 fps. You will play as Jin Sakai, a skilled samurai who bravely fights the Mongol army. The game features excellent visuals, fluid combat, and stealth mechanics.
Features
Has co-op multiplayer mode
Supports 4K resolution
Fluid combat
7. God of War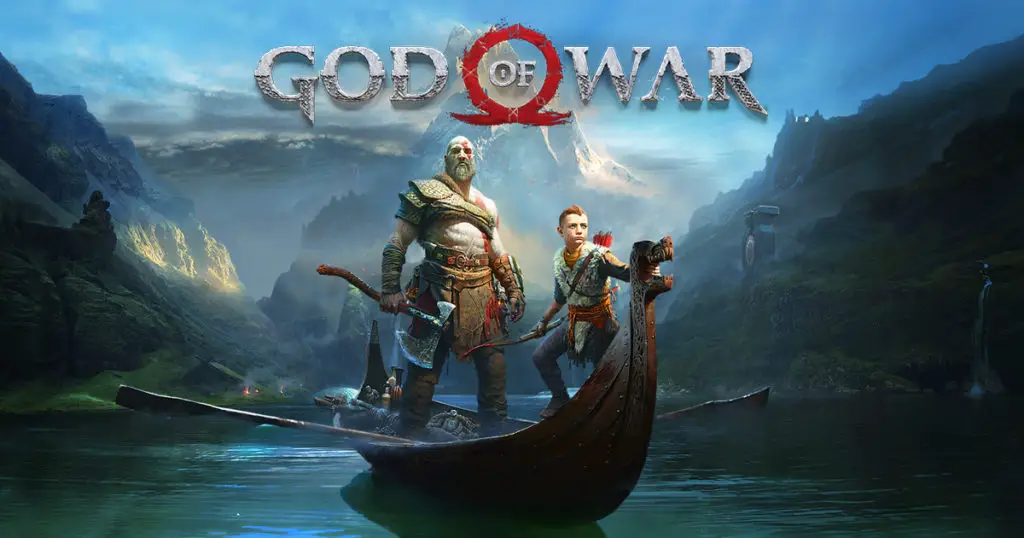 God of War is one of the stunning titles out there. The new PS5 version is currently launched in the market. It comes with a performance model with a 4K resolution running at 60 fps. The newer update takes the game to a newer height. It features a more personal story and beautifully showcases the relation between father and son. The game has excellent combat scenes and visuals. If you don't want to miss out the greatness, you should play God of War.
Features
Cohesive storyline
4K support
Great combat scenes
8. Marvel's Spider-Man: Miles Morales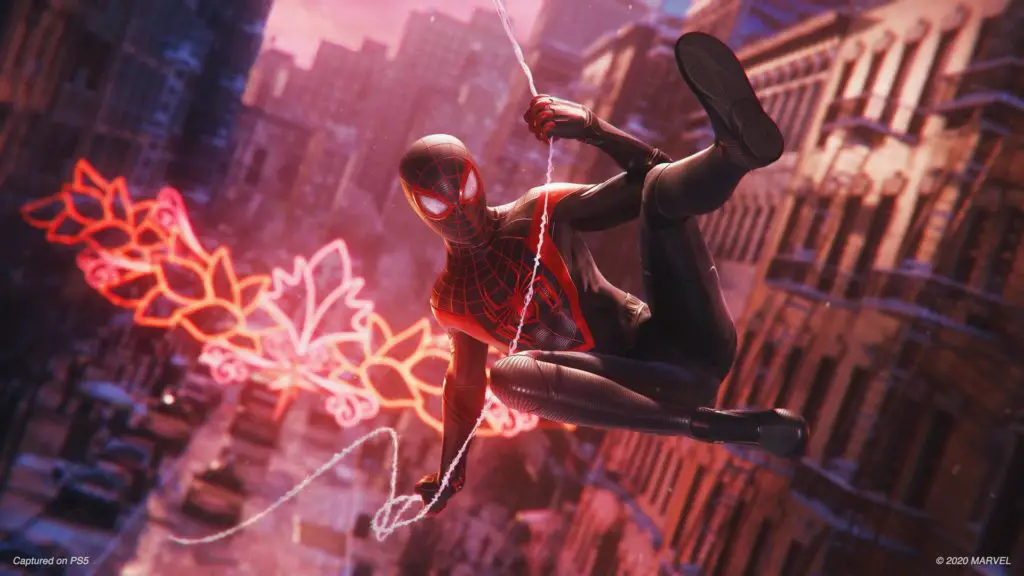 If you are a Spider-Man fan, look no further because Marvel's Spider-Man: Miles Morales is the best you can get on PS5. It is a stunning game with an interesting storyline. The title is a meaningful extension of the original gameplay. But this one comes with new powers. The protagonist of the game is Miles Morales, who is brave, kind, and wise beyond his age. The city of Manhattan looks gorgeous.
Features
---
Protect Your Online Privacy With Surfshark
[The VPN that we use here at Tech Arrival]
---
Teases the future of spider-man
Open-world genre
Meaningful expansion of the original title
9. Sackboy: A Big Adventure
This is yet another entertaining title for PS5 users. It is great and accessible to all levels of players. The gameplay may appear to be easy, but in reality, it is challenging. You can either play it solo or with friends to have double the fun. The colorful visuals and the solid platformer make it engaging for players. This title is perfect for kids and adults alike. The Sackboy is a wonderful platformer that successfully avoids the common pitfalls of games for younger audiences.
Features
Four-player co-op
Interesting gameplay
Fantastic level design
10. Fortnite
If you are looking for a powerful battle royale title to blow your mind, Fortnite is for you. The blockbuster battle royale game has arrived on PS5, and it looks stunning. Like most other PS5 games, this one also supports 4K support and runs at 60 FPS in all game modes. In comparison to the previous versions, the loading time has been improved. What is more interesting is that the game supports those adaptive triggers. Fortnite will give you all the action you are craving.
Features
Excellent battle royale gameplay
Runs at 60 fps
Reduced loading times
11. Bugsnax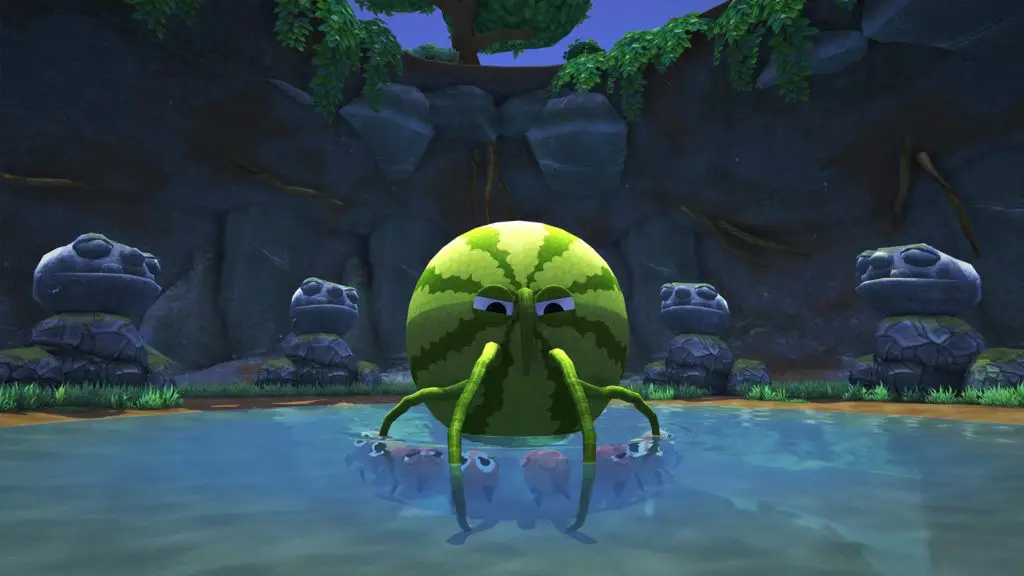 Bugsnax is a creature-catching adventure game that is making a lot of hype. If you like odd and weird games, this one is for you. The game is all about bugs. In the game, you play to help the residents of Snaxburg and investigate the sudden disappearance of the adventurer who invited you. You are required to build your Bugsnax collection, which requires strategy and patience. There are several crazy moments. For instance, you use ketchup to lure creatures into traps. For the hard-to-catch flying morsels, you use a launchpad. The story is funny, but it gets dark as you make progress in the game.
Features
Strategy based
Colorful visuals
Bug catching experience
12. The Pathless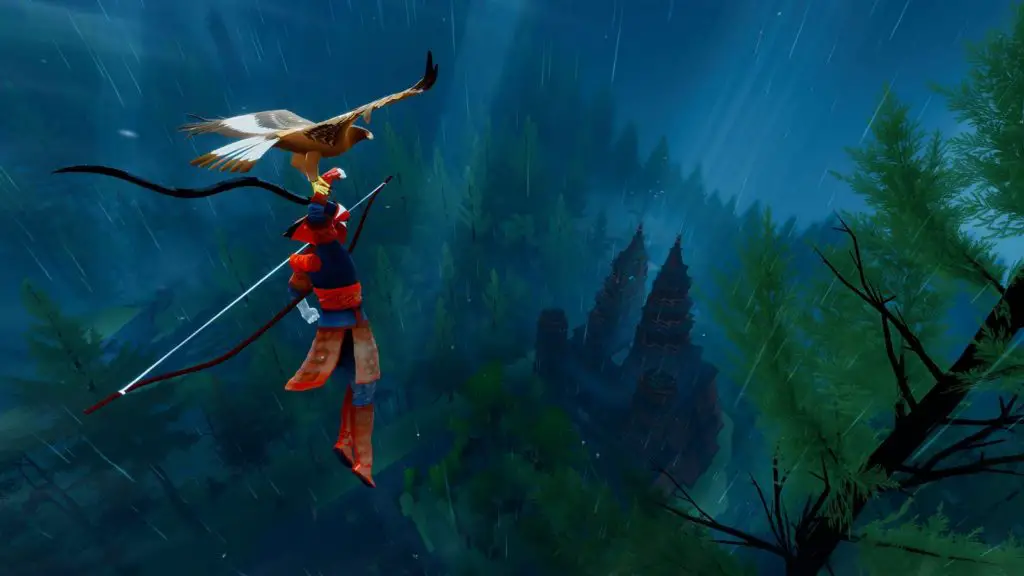 Lastly, we have Pathless, which is a great game for PS5 players. You play as an archer on a mystical island. You are accompanied by an eagle and a bow. The game puts your archery skills to the test. Before you even realize it, you will be performing acrobatics and other stunts. The DualSense's haptic feedback makes you feel the tension building up in your bow while taking shots. The Pathless is an interesting game. If you want to try something new, this is for you.
Features
Engaging gameplay
Beautiful art-like visuals
Lots of features
Before you start playing, you should grab some PSN cards. It will give you access to thousands of games, season passes, in-game credit, and a lot more. PS5 has more titles than you can cover. If you want to get the best PS5 experience, you should try out some of these games. The list comprises titles from different genres. Also, make sure that you are using the DualSense controllers to get the most out of your PS5.
Also read: How to Play Sony PlayStation 2 Games on PC
Frequently Asked Questions (FAQs)
What is the best battle royale title for PS5?
There are many battle royale games available for PS5. But the best ones are Fortnite, Apex Legends, and Call of Duty: Warzone.
---
Protect Your Online Privacy With Surfshark
[The VPN that we use here at Tech Arrival]
---
Can you use third-party controllers with PS5?
Officially licensed third-party controllers will work with backward-compatible PS4 games, but not with PS5 games. You can only use it to navigate the PS5 and play backward-compatible PS4 titles on the PS5, but nothing more than that.
Which company developed Sackboy: A Big Adventure?
Sackboy: A Big Adventure is developed by Sump Digital and published by Sony Interactive Entertainment for the PS4 and PS5.
What are some of the best games for kids on PS5?
Although PS5 is new in the scene, it does have some interesting game titles for kids. Some of the best ones are Minecraft, Sackboy: A Big Adventure, Astro's Playroom, and Overcooked.
Will PS4 games work on PS5?
Sony has confirmed that PS4 games will be compatible with PS5. This means PS5 is backward compatible with the PS4. You can download the games you have purchased from the PlayStation Store on PS4 and play them on the PS5. This means your PS4 games don't have to go to waste.