Gamers looking for horror games should go to Roblox. There are hundreds of terrifying games to give you several sleepless nights. While some titles are based on horror movies, some others are inspired by outside games. You will also find games created to give new, terrifying experiences. 
If you want to feel the adrenaline rushing in your blood while screaming at the top of your lungs, you are in the right place. We have handpicked some of the best horror games that you can play on Roblox.
Also read: 17 Best Roblox VR Games You Must Play
List of Best Roblox Horror Games
1. Murder Mystery 2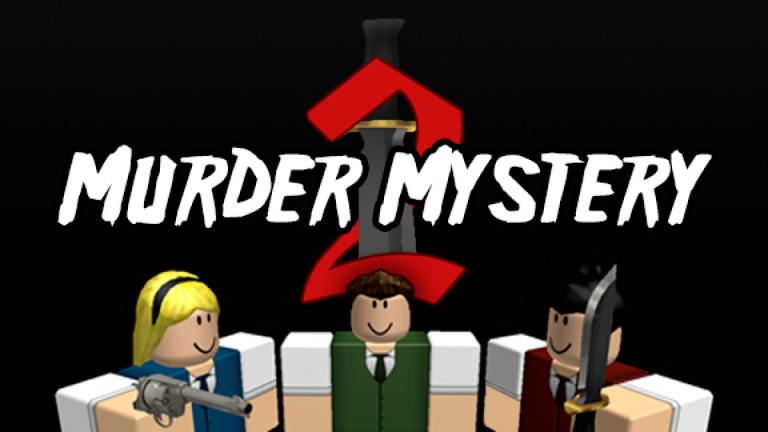 We are starting our list with this multiplayer horror game called Murder Mystery 2. It is an exciting game that divides players into sheriffs, murderers, and innocents. As Innocents, you must run and hide from the murderer while trying to find out who it is.
As a Sherrif, you will work with the innocents and help them find the murderer. And murderers will eliminate other players. If you have played games like Among Us, you will like this one.
2. Piggy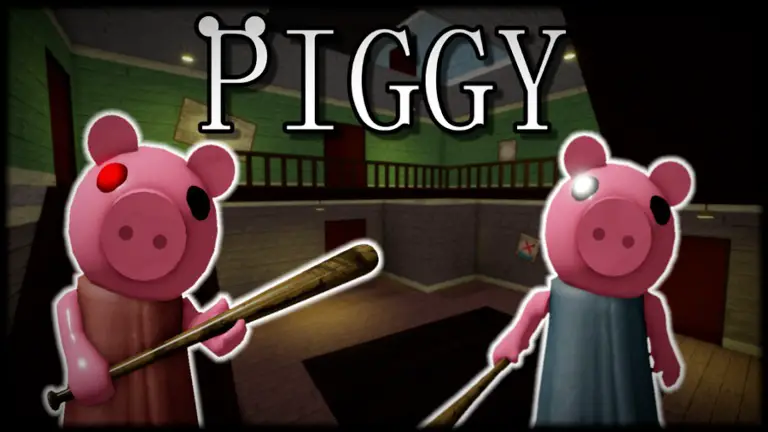 The title may sound like a kid's game. But in reality, Piggy is one of the creepiest Roblox games you will ever play. It is more of a puzzle-solving game that is scary and confusing. To come out as a winner, you need to solve various puzzles while saving yourself from the villain.
Piggy is played by over 9 billion players. It is one of the most played games on Roblox. If you haven't played it yet, you are missing out on some great stuff. The game is divided into books with multiple chapters. 
3. Flee The Facility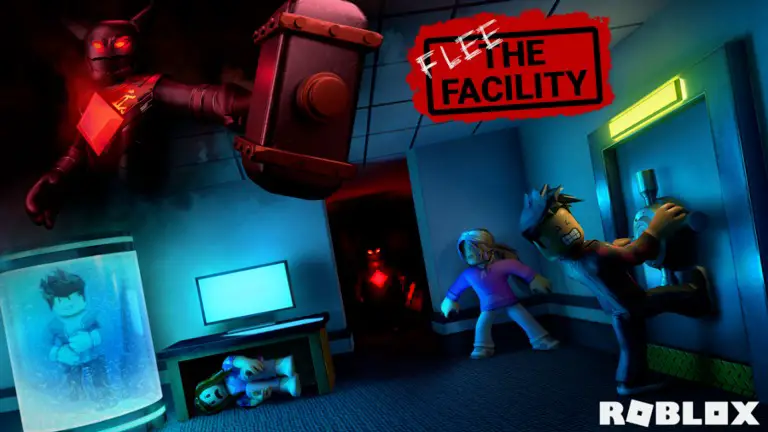 Flee The Facility is a horror escape title that requires solid strategizing and teamwork. Players need to run and hide from the monster. You need to do everything to keep yourself safe and escape the facility.
The beast is no outsider; it is one of your team members. So you need to be careful enough not to trust anybody. As a team, you must work together and find the escape route. If you are up for a challenging title, you should try Flee The Facility.
4. Breaking Point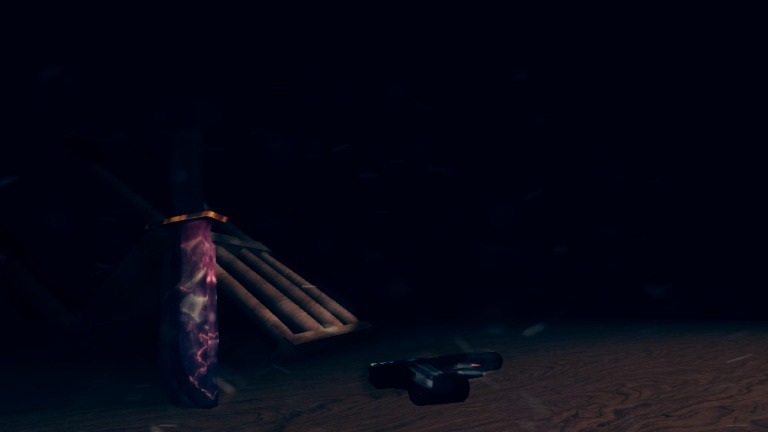 Next in the line, we have Breaking Point. You might not know this, but this game was banned on Roblox. But it is back again and happens to be one of the most popular horror games on the platform.
---
Protect Your Online Privacy With Surfshark
[The VPN that we use here at Tech Arrival]
---
If you like solving murder mysteries, you will like Breaking Point. In this game, players take turns eliminating other players. If you survive till the end, you will win the title. It has a dark theme and is not for the faint of heart.
5. Break-In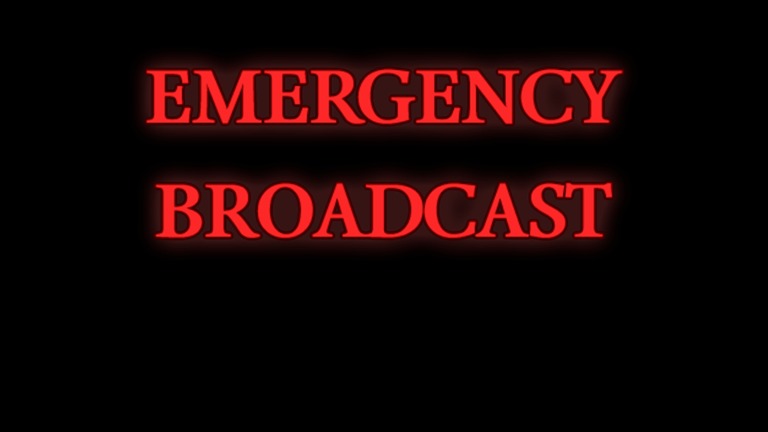 Break-In is a major purge game. The prime objective of players is to survive the purge and defeat the enemies. A Purge is a group of villains with Scary Larry as their leader. 
The game starts in a home. Players need to look for materials and other necessities that will help them to defeat Scary Larry. Every night when the purge breaks out, you need to protect yourself from Scary Larry's attacks. It's either you defeating him or him eliminating you.
6. 3008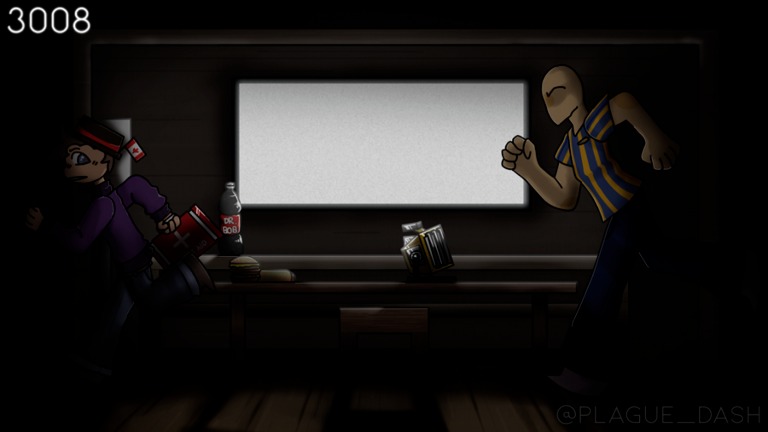 The 3008 is a great horror game with a lot of dark twists. Players are required to construct a base within IKEA and try their best to survive the night while dealing with furious IKEA employees. Every minute is important because you have to build your base before nightfall.
During the night-time, IKEA employees come out to hunt down players. So if you aren't hiding properly, you will be in danger. Collect food and energy around the base to maintain your health. Surviving the night is your only objective in the game.
7. The Mimic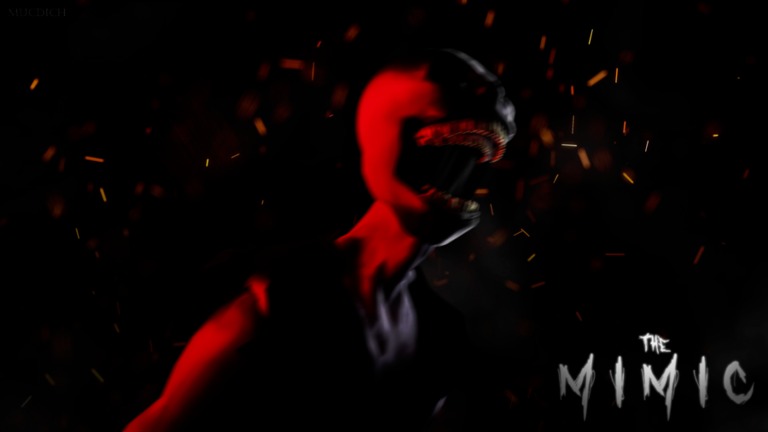 If you are looking for a terrifying game on Roblox, you should try The Mimic. The good thing is it has both multiplayer and single-player modes. It is a horror adventure title featuring different chapters. Just so you know, it is created from four famous Japanese urban legends. 
Each chapter has a twist that will shock you and your friends. The mysterious worlds are full of loud noises and jump scares. If you are playing this game for the first time, we recommend you play it with a friend. Why should you suffer alone?
8. Survive The Killer!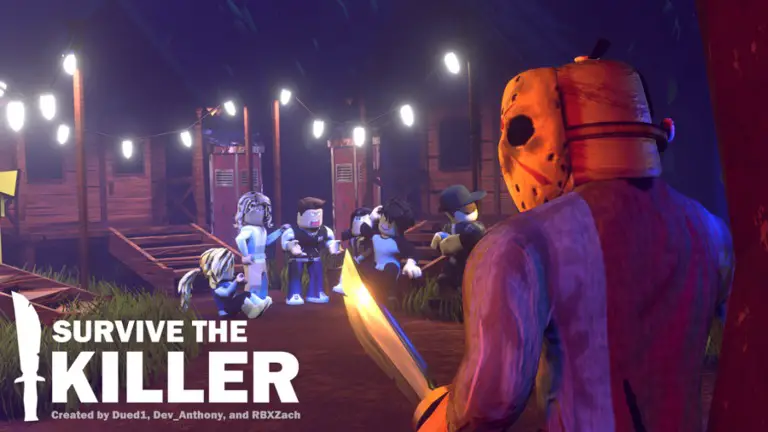 The name itself is enough to send chills down your spine. It's a popular horror game that many Roblox players love. It gives you the option to become either a killer or a survivor. If you decide to be a survivor, it is going to be a lot scary for you as you try to run and hide from your killer. You can fight alone or team up with your friends to escape together.
As a killer, you need to kill as many players as you can before the time runs out. Even though it is hell scary, it feels pretty exciting to play. If you haven't checked it out yet, you should do it now.
9. Stop It, Slender!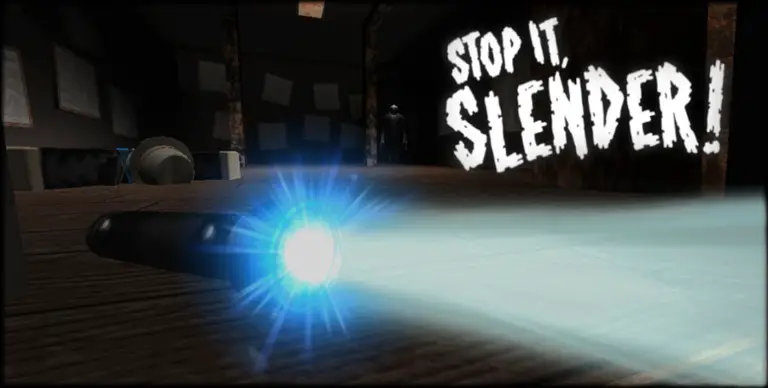 This is another horror Roblox game based on a popular urban legend. It is all about the scary Slender Man who is coming after you. Players are tasked to find all eight hidden pages scattered around the city while keeping themselves safe from the grip of the Slender Man. 
With the creepy atmosphere and scary sound effects, this game ensures you sleep with your lights on. If you have read the urban legend of Slender Man, you should try out this game for a terrifying experience.
---
Protect Your Online Privacy With Surfshark
[The VPN that we use here at Tech Arrival]
---
10. Kitty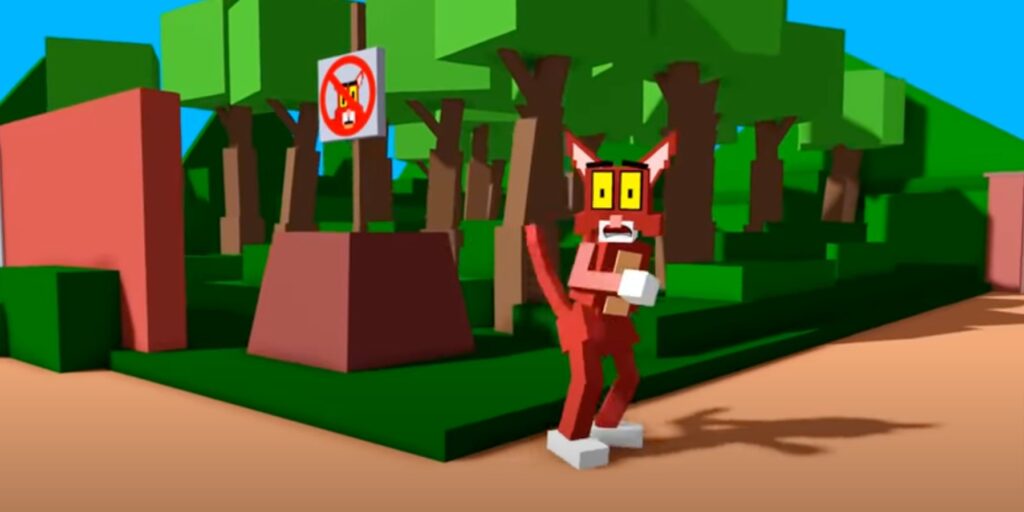 If you are looking for something different, you should try Kitty. It is a survival game where players take the role of a mouse trying to escape a ferocious cat. Yes, you read that right. Unlike other games on the list, you don't play as a human character in this one.
It is an online multiplayer game, so you can play it with your friends to double the excitement. Even though the graphics appear cartoonish, the game can get scary from time to time.
11. The Maze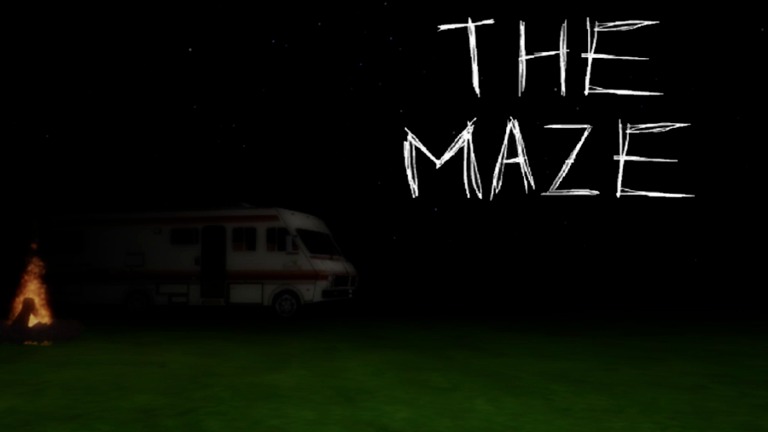 If you start feeling claustrophobic in the middle of the game, it has served its purpose. It is a scary game where you will be locked in an underground maze. You aim to escape the scary maze using a flashlight and camera.
It can accommodate up to 12 players, so you don't have to be scared alone. You can traverse with a friend or two and find your way out of the maze. But you should be warned about the scary creatures tasked to hunt you down.
12. The Rake Remastered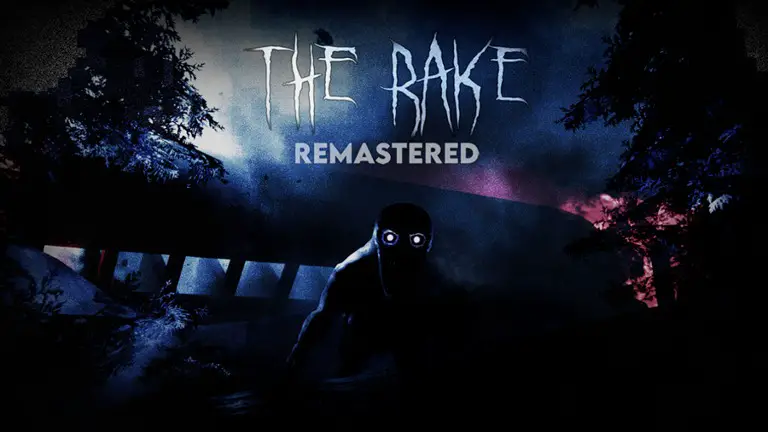 This survival horror game will keep you on your toes right from the start. The Rake lurks in the dark woods looking for victims to hunt. It is inspired by the character of CreepyPasta. It puts you on a map with the Rake. You must run, hide, and do everything else to survive.
The Rake is a grey humanoid who clearly doesn't understand the meaning of friendship. It will hunt you down the first chance he gets. Your prime objective is to escape the Rake in one piece.
13. Dead Silence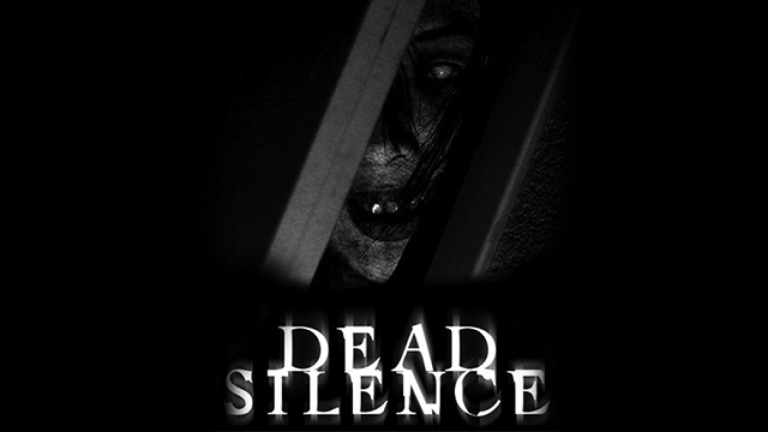 Dead Silence is a creepy game based on a horror film of the same title. It is considered one of the scariest games on Roblox. In the game, you assume the role of an investigator. 
Your prime objective is to investigate the legend Mary Shaw, a murdered artist. With eerie sound effects combined with a whispered hush, this game has everything to be the best horror title. 
14. Bear (Alpha)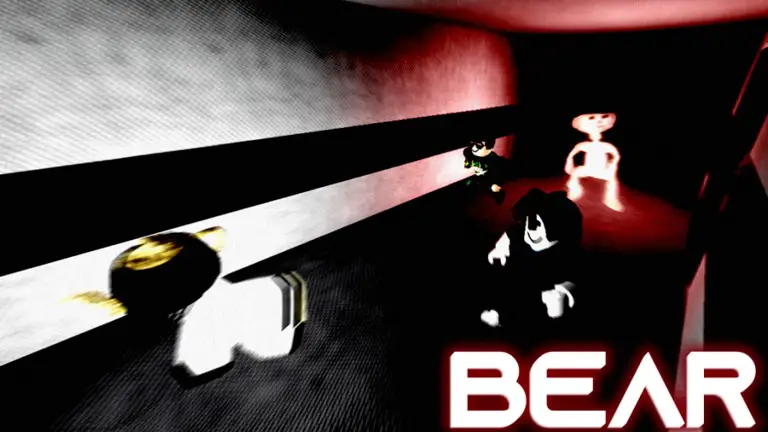 After Piggy, we have Bear. These games may have less scary titles, but don't be mistaken by that. Bear is a popular horror game that requires you to show how great a team player you are. It is a 10-player survival game with plenty of horror elements. You can't trust anyone because one of the players is Bear, who is plotting to kill everyone.
Luckily for you, the game gives you access to various weapons. You will need these weapons to fight and defeat Bear. But it is impossible to take down Bear without the help of your friends. If you are up for a challenging horror game, Bear is for you.
15. SCP: Roleplay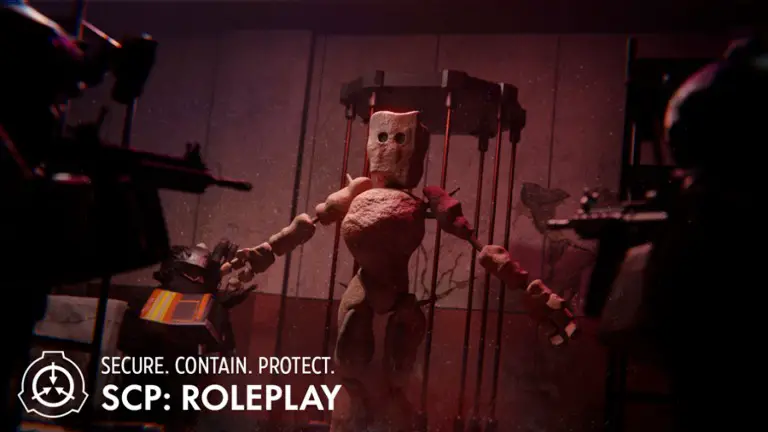 SCP stands for Secure, Contain and Protect. If you are searching for an exciting horror game, SCP: Roleplay could be a good choice. It gives you a chance to roleplay various SCP characters.
---
Protect Your Online Privacy With Surfshark
[The VPN that we use here at Tech Arrival]
---
The story takes place in the SCP world, where the SCP foundation protects the Earth from various monsters and creatures. Characters involved in the plot are a scientist, a class-D SCP, a security guard, and others. If you are fond of SCP, you should give this game a try.
16. The Mirror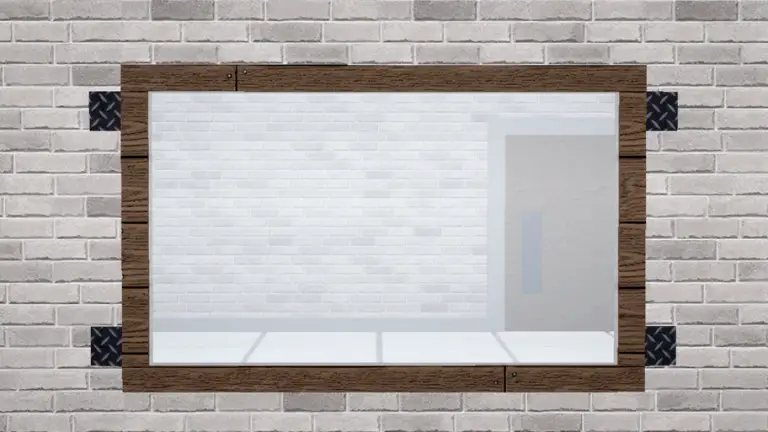 If you have ever been to a room full of mirrors, you know how terrifying it is. This game is based on actual psychological phenomena and is set in an underground place full of mirrors. 
Players are required to explore the place and discover all the mirrors. But you need to be careful because you don't know what comes out from where. The mysterious mirrors hide more than just your reflection. Even though you can play it with your friends, we recommend you to play alone for the best scary experience.
17. Alone In A Dark House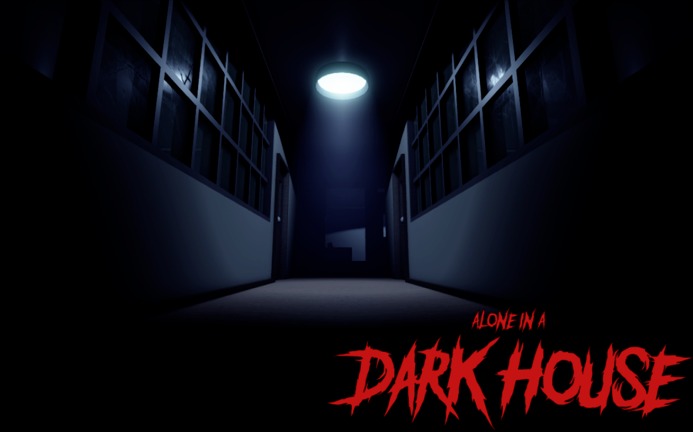 Alone in a Dark House is an exploration-based horror Roblox game. Set in August 1996, it has walking mechanisms, and a story with many jump scares. In the game, you take over the role of a private investigator who is tasked to investigate a cruel vehicle murder. Little did you know that your journey to a small town would take you to a house full of dark secrets.
It is a big, empty place with secret passageways. Each passage leads you to a dark secret. You are required to solve various small puzzles before you reach the bigger mystery.
18. Murder Party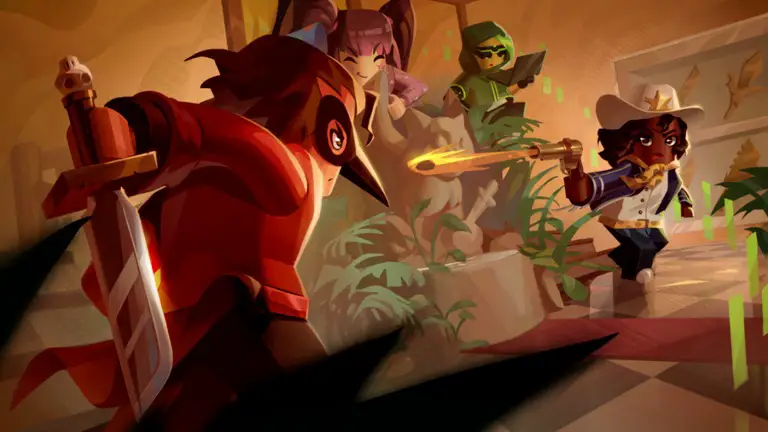 If you played Murder Mystery 2, you would like Murder Party too. It is focused on fast-paced objectives and is quite interesting to play. Players are divided into four groups, including murderers, party planners, sheriffs, and hackers.
Each group is assigned specific tasks that they need to complete. But at the same time, you have to keep your role hidden. What we mean is that you cannot reveal what group you are in.
19. Stranger Things: Starcourt Mall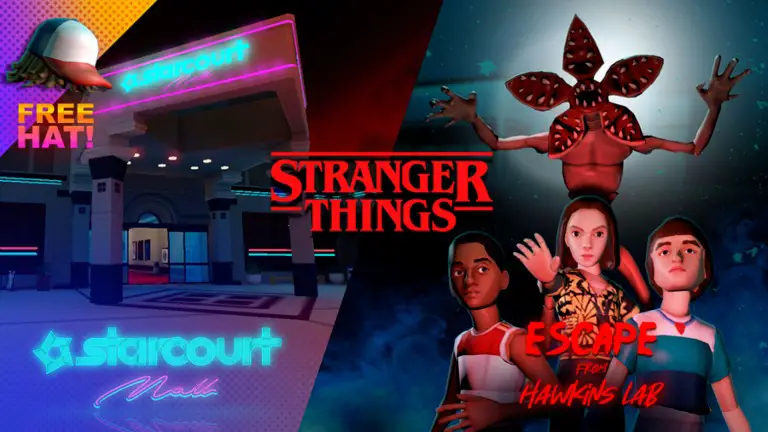 This game is based on the popular Netflix series Stranger Things. It is a unique title with a range of features. From completing daily quests to earning star coins, your objective should be to climb higher on the leaderboard. 
By using the star coins, you can access Stranger Things-themed avatar items. The title is divided into four unique games:: Hawkins Lab Escape, Dueling Dice, Hi-Score Slingshot, and Delivery Dash.
20. Insane Elevator!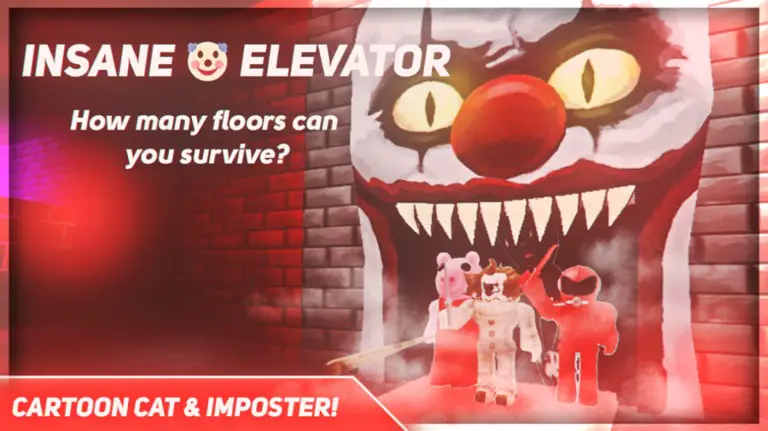 From the title itself, you get the hint that the game takes place inside an elevator. It is a scary horror game that players of all ages can enjoy. It gives you a chance to get in an elevator and win exciting rewards. But there's a twist. Instead of being alone in the elevator, you will be there with various killers.
The killers are inspired by various games and movies. This includes Siren Head, Pennywise the Clown, and others. You need to survive multiple levels and complete the challenges to win the game. You can also invite your friends to play it with them.
---
Protect Your Online Privacy With Surfshark
[The VPN that we use here at Tech Arrival]
---
21. The Asylum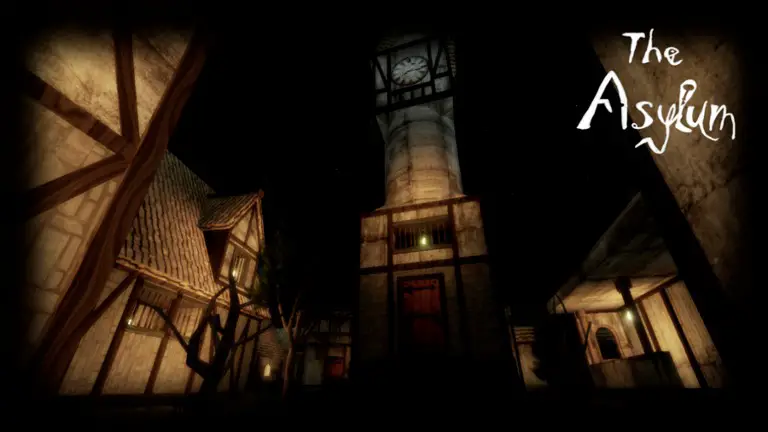 The Asylum is another excellent horror game you will find on Roblox. Made by Eagle Studios, the game is divided into different chapters. It makes you explore an abandoned asylum and roam around the scary place while trying to solve the mystery.
There are multiple chapters, and all of them are scary. If you haven't dared to play this game yet, it's time you do now. Just make sure to hold on to your sanity till the end of the game.
22. Kalampokiphobia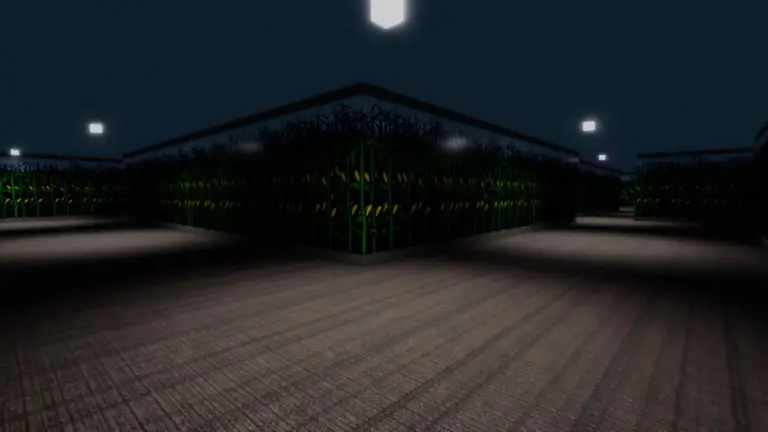 If you are regular on Roblox, you must have come across "scary corn game." Since no one can correctly pronounce the title Kalampokiphobia, a term for fear of corn. This game has been popular since the first day it arrived on the platform. Its popularity skyrocketed after people made TikTok videos about it.
It is a run-and-hide game with a lot of scares. Also, the game is very creepy. You are stalked by an unknown character through a scary corn maze. It gets weirder as the game progresses.
23. Geisha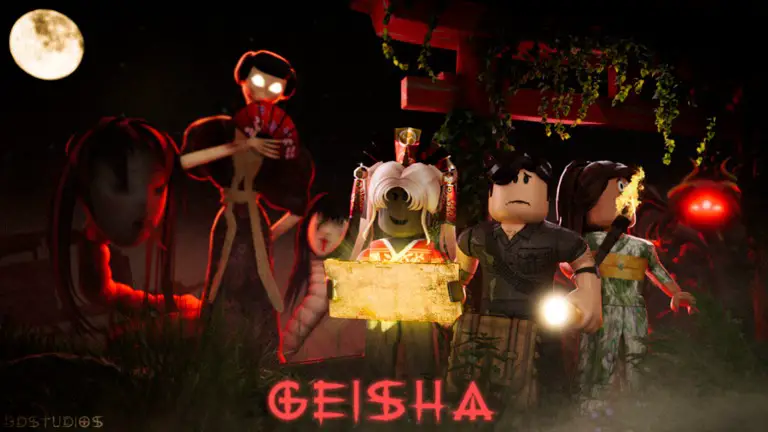 If you like scary games based on urban legends, you should try Geisha. It is based on the popular urban legend of Teke-Take. It is a horrifying game with a scary storyline. Unable to find your family, you are left all alone and confused.
You may think you are alone, but you are not because someone or something is always watching you. It has an intense storyline that will keep you up for nights. Discover the hidden clues in the scary, silent house and move closer to finding your family.
24. Scary Elevator
Elevator games are top-rated among Roblox players. If Insane Elevator wasn't scary for you, then you should try Scary Elevator. Get inside an elevator and try to survive everything that's happening to you with your friends. If you make it to the bottom of the elevator, you will win the game.
The recent update features a few new scary characters. Also, the floor numbers have been increased to 44. If you are ready to experience a scary encounter, you should hop onto Roblox today.
There are countless horror games on Roblox, and each of them is different. For starters, try the titles mentioned in this list and thrill yourself.
Also read: 16 Best Games like Roblox To Play
Frequently Asked Questions (FAQs)
What is Roblox?
Roblox is an online platform developed for gamers. It allows you to both play and create games.
---
Protect Your Online Privacy With Surfshark
[The VPN that we use here at Tech Arrival]
---
What is the Scariest Roblox Game?
Dead Silence is undoubtedly the scariest Roblox game available. It is inspired by the Dead Silence horror film in which players are tasked to investigate the disappearance of Mary Shaw.
What are the Best Roblox Horror Games?
The best Roblox horror games you must try are Dead Silence, Murder Party, Piggy, and Alone in a Dark House.
Is Roblox a Free Platform?
Yes, Roblox is a free platform that can be accessed from desktop and mobile devices. This online platform is specially created for gamers.
What is the Mimic Roblox Game About?
The Mimic is a story-based horror game where you look for clues in an abandoned building. It is one of the most popular horror games in Roblox.
Is Piggy from Roblox OK for Kids?
Although it has an ESERB EVERYONE 10+ and PEGI 7 rating, this game has a lot of jump scares. Also, the killer pig character may be too much for kids to handle.
What is Bear Alpha About?
BEAR (Alpha) was released on Roblox in 2019. It is a puzzle-solving game where players must do everything to survive the BEAR. The player who is BEAR will eliminate other players from the game.
Do I Have to Sign Up on Roblox?
If you are a new player, you will need to sign up on Roblox to access all its content.
What Games are Scary on Roblox?
If you are searching for scary games on Roblox, you should try The Mimic, Alone in a Dark House, The Maze, and Dead Silence.
Are Horror Games Suitable for Children?
Absolutely no! Kids exposed to violence often become numb or immune to the horror of violence. They may also start imitating the violence they see. This is why you should keep them away from playing horror games.