There is hardly any gamer who is not familiar with Roblox. It is one of the best gaming platforms to exist. The site is filled with numerous mini-games created by players for players. You will even find games that are supported by VR formats.
If you are looking for exciting Roblox VR games to play, you are in the right place. After hours of research, we have handpicked the best VR games just for you. So put on your VR glasses and get ready to enjoy some of the coolest games.
List of Best Roblox VR Games
1. VR Hands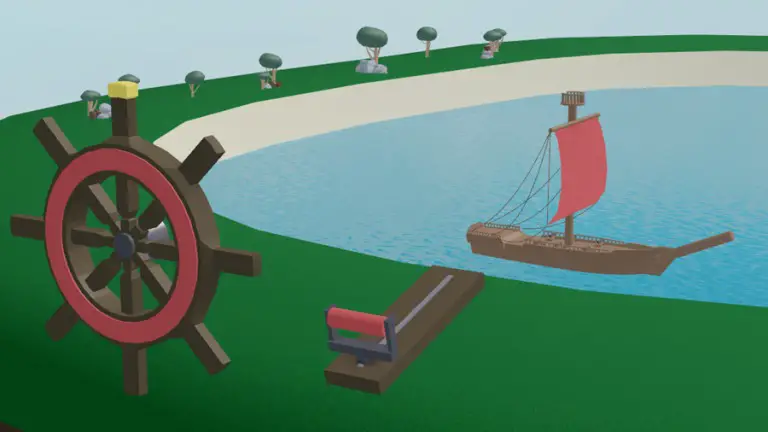 We are starting our list with one of the best VR games, VR Hands. Players love this game because of the intricacy of the hands in regards to the fingers. You can choose a ping pong paddle and use it to hit the non-VR players off the map. For a more exciting experience, you can play the obstacle course. Some players interact with other VR players to play various games with one another using their computerized hands.
2. Cleaning Simulator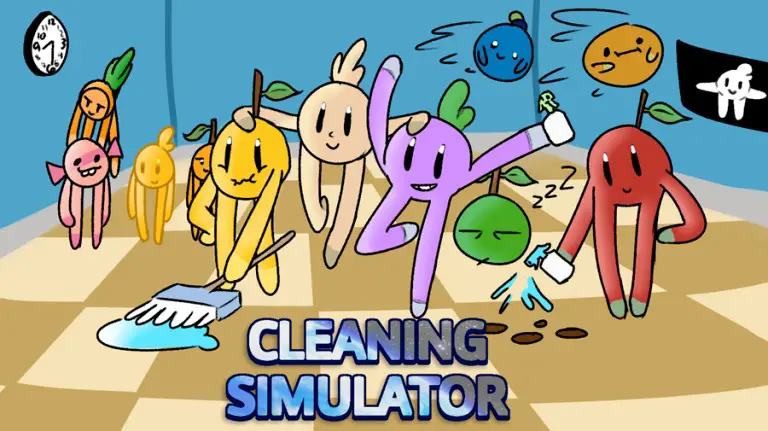 In this game, you play as the Janitor of the Bribbleco building. Your task is to maintain and keep the environment clean. You can pick your character from the available options. You are required to complete all the assigned tasks to level up and unlock new objectives. The game also allows you to create your team with your friends. By doing this, you can get everything done more quickly.
3. Cook Burgers
From the title itself, you can get an idea of what this game is all about. If you want to cook delicious burgers, this game is for you. In this game, you need to both cook burgers and manage your restaurant. You have to make sure to satisfy your customers so that they come back to your restaurant for more. From cooking burgers to managing the inventory to ordering new inventory, you need to handle everything yourself.
4. Paranormica ALPHA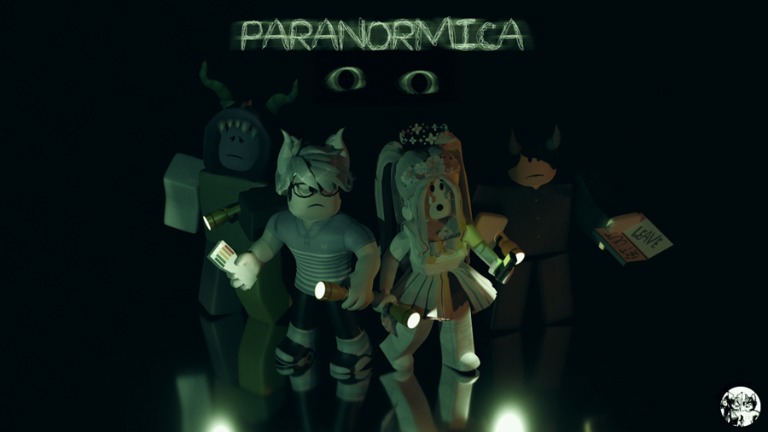 If you like spooky games, then Paranormica ALPHA is the right choice for you. This game is all about paranormal investigations. Players are required to locate the Ouija board in the room and use it to find the ghost. The game becomes more fun when you play it with your friends. This game is enjoyed by thousands of players, and it's time that you play it too.
5. Ragdoll Simulator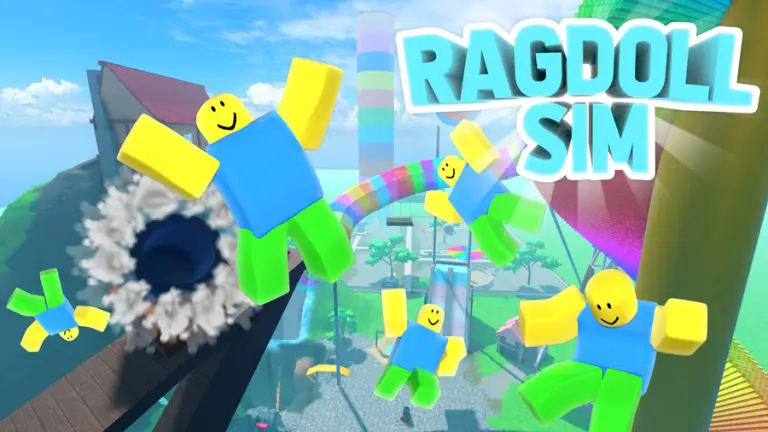 If you love ragdolls, then you should give this game a try. This game introduces you to the concept of physics and gravitational laws in a playful way. You get to control the open world where every individual has a movement of ragdoll while playing around with the obstacles. Unlock the map and discover new activities and movements to perform with the ragdolls. 
6. Road to Gramby's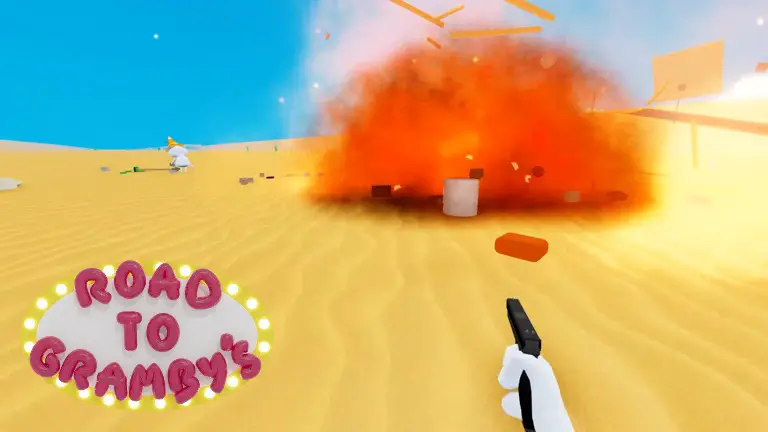 Road to Gramby's is an interesting game where you travel to Gramby's through different troubles and obstacles. The journey is not easy as there are several hurdles to hinder you from reaching your destination. You have to be smart enough to come up with ways to overcome these hurdles. This game tests the power of your imagination to build something useful.
7. Sound Space
Sound Space is a game inspired by Beat Saber, a highly popular VR title. But Sound Space comes with a little twist of its own. Your objective is to hit notes as you see them coming towards you on a track. The game also offers other missions that you must complete. It features a neon-themed virtual arcade setting. This is undoubted one of the most enjoyable games out there.
8. Koala Café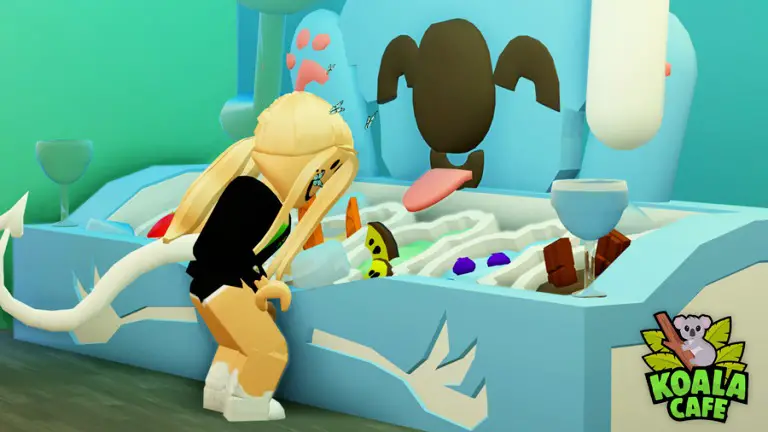 Koala Café is a part of a huge restaurant-based game. In this game, you are required to serve your customers and satisfy them with your service. You can join up to 50 players at a time. Your friends can join you either as employees or customers. Not just that, but you can also chat and interact with other players. Based on how you handle the orders, you can be the best employee or the worst one.
---
Protect Your Online Privacy With Surfshark
[The VPN that we use here at Tech Arrival]
---
9. Self-Driving Simulator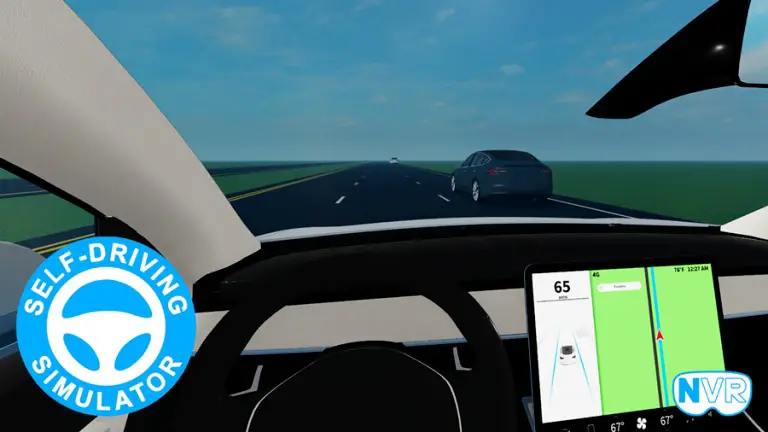 This game is meant for the ones who want to have a good time with their friends. This is a hangout space where you get to meet new players. Unlike other games, it doesn't follow a storyline. The car itself is self-driving, so you don't have to bother yourself to control it. However, players can control the head movement of their character. Self-Driving Simulator may not have much to offer, but you will surely have fun chatting and interacting with other players.
10. Sked's VR Playground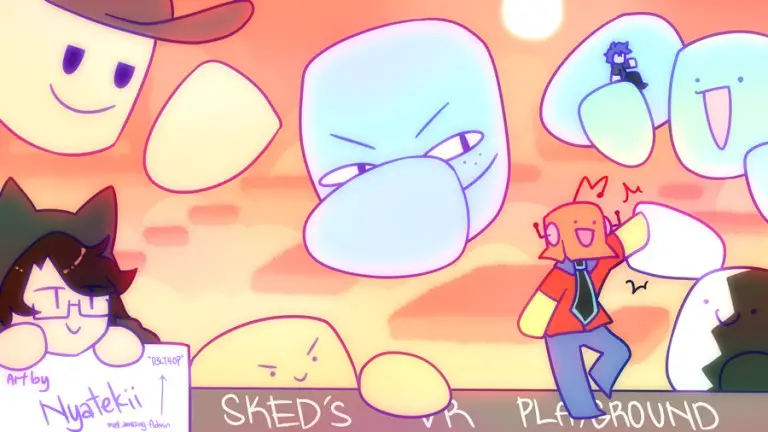 Sked's Playground combines normal playstyles with VR. In the game, you are required to help others through an obstacle course. This game is all about great teamwork. Everyone has to work together to make it to the end. You can also choose not to help others and simply toss them around the playground.
11. Zombie Apocalypse Roleplay: From Scratch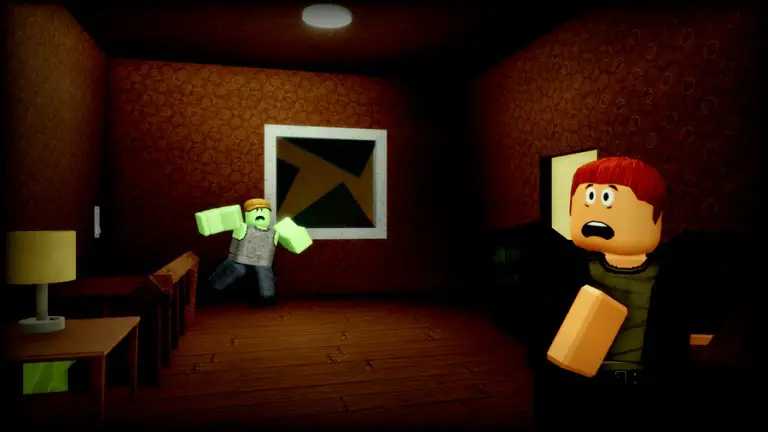 If you are a sucker for zombie games, then this one is for you. This game gives you the thrilling experience of a zombie apocalypse in VR. You are offered a wide range of gear and weapons that you must use to fight and kill zombies. The game becomes more thrilling when your friends are by your side. If your friends get bitten by the zombies, you have the option to revive them. As you progress in the game, you will get to unlock new stages and areas to explore. 
12. VR World Beta
This game is all about building, cooking, and messing around in VR. If you are looking for a simple and fun game in VR, then VR World Beta could be the best choice for you. It takes you to a fun playground where you can participate in different activities. Just so you know, the game is currently in Beta. However, it receives upgrades regularly that bring new activities for you to participate in.
13. VRBlox Drawing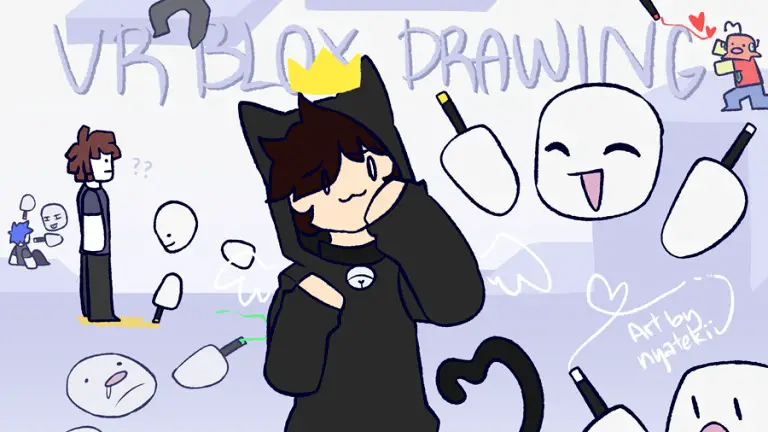 This is a simple game that tests your creativity. VRBlox Drawing is designed to keep artists in mind. If you want to test your skills in virtual drawing, then you will surely love this game. The game offers you a wide range of drawing tools that can be controlled using controllers. Unlike other Roblox games, it has no objective. All you need to do is be creative and draw whatever comes to your mind.
14. VR Sandbox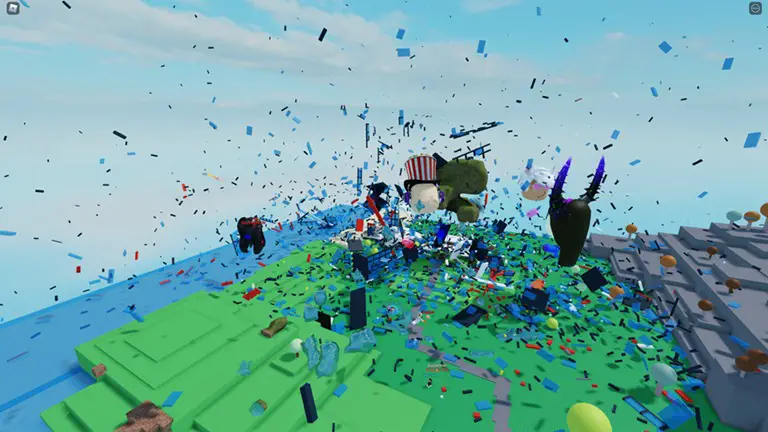 VR Sandbox brings you a great virtual hangout playground. VR players float around the sandbox as giants. They also possess super abilities to act as platforms. This game is also accessible to non-VR players who use these platforms to reach greater parkour heights. To have fun, both VR and non-VR players must play together.
15. VR Islands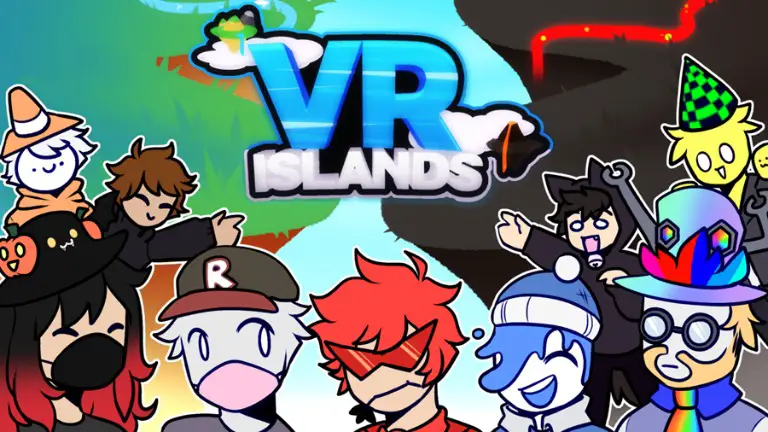 VR Islands is yet another Roblox game that you would want to play. You can play this game with your friends, and there are many things you can do. Like you can shoot paintball guns, play pool balls, or cook the non-VR players on the stove. It takes you to a VR world where you can do whatever you want. You can double the fun by inviting your friends to join.
16. Noodle VR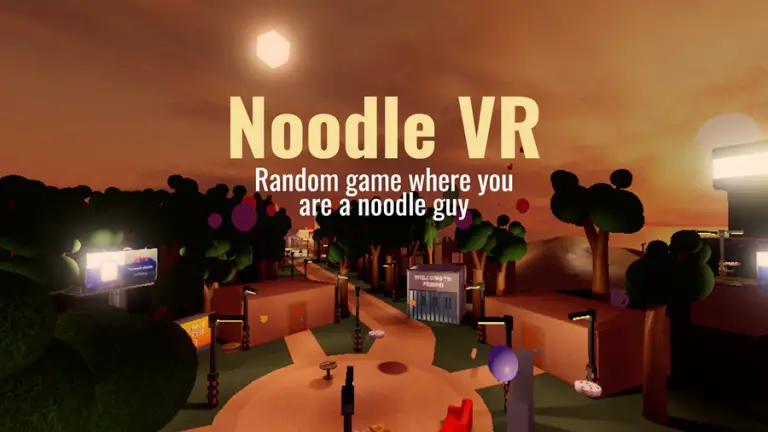 In this game, you can either become a Roblox player or a VR noodle. Players are given loose noodly arms. However, you can use your arms to harm yourself with knives. Not just that, but you can even throw Roblox players into jail. They keep adding new locations for players to explore. The game also allows you to interact with other players.
17. Laser Tag VR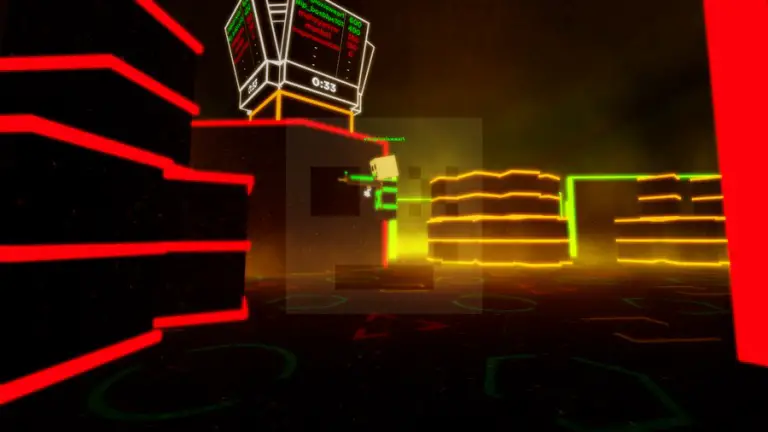 Lastly, we have Laser Tag VR that you can play with your friends. Instead of visiting a laser arena, you can now play Laser Tag in the comfort of your house. With this game, you enter into a dark room decorated with neon lights. You can form teams to play. If your team scores the highest, then you win the game. This is a fun game and the perfect one to play with your friends.
Roblox is a virtual storehouse of VR games. You can try any of these games and have enjoyed a great experience. Every game is different and comes with special features. So what are you waiting for?
Also read: 16 Best Games like Roblox To Play
---
Protect Your Online Privacy With Surfshark
[The VPN that we use here at Tech Arrival]
---
Frequently Asked Questions (FAQs)
What is Roblox?
Roblox is an online platform where you can find thousands of games created by players for players. It is not a game itself but a gaming platform. It allows you to create your games and upload them on the site.
Is Roblox Kid-Friendly?
Yes, Roblox is kid-friendly. This platform can be accessed by anyone above the age group of 10. Most of the games available on Roblox are suitable for kids to play.
What are Roblox VR Games?
Roblox VR games are designed specifically for VR players and flat-screen players in mind. These games are playable on VR Hardware and any other gaming device that is compatible with Roblox.
What are the Best Roblox VR Games?
There are hundreds of Roblox VR games available at the moment. But some of the best ones are VR Hands, Self-Driving Stimulator, Cook Burgers, and Paranormica Alpha.
Is there a Drawing Game on Roblox VR?
VR Blox Drawing is a fun and creative drawing game on Roblox VR. The game has no objectives. It just allows players to draw whatever comes to their minds and be creative.
Is Self-Driving Simulation a Good Game?
If you want a game where you don't have to do much, then Self-Driving Simulation makes the best choice for you. It offers a hangout space to interact and chat with other players to have a good time.
What is Noodle VR All About?
Noodle VR is a random Roblox VR game where you can either become a noodle or become a player. This game has a lot of hype, so you should play it to see what it is all about.
What is Ragdoll Sim?
You can play Ragdoll Sim in Roblox VR. It takes you in the world of ragdoll shenanigans and anti-gravity.
How Much is a Roblox VR?
When it comes to buying a Roblox VR, it shouldn't cost you more than $400 to $600.
What is Koala Café All About?
In Koala Café, your objective is to serve customers and make them happy. It is a part of a big restaurant-based game and is enjoyed by several players.