The rapid spread of COVID-19 across the globe has radically transformed our daily lives. Many of us find ourselves working from home, while others may be dealing with homeschooling their kids. Restaurants, stores, and schools have all closed for the foreseeable future, changing our daily lives in every possible way. As we learn more and more about the nature of the virus, it is becoming clear that these new circumstances will last for at least several months.
Being in "lockdown," you have probably found yourself with plenty of time on your hands while stuck at home. That's why we've come up with six of the best things you can do during the next few months. These ideas will keep you energized, productive, and organized. Keep reading to find out some ideas of how to make the most out of your "quarantine."
List of Best Things to Do While Stuck Inside
1. Digitize Your DVD Library
If you're like the vast majority of the population, you probably have an extensive collection of old DVDs hanging around in your basement or your family room. Technology moves quickly. While DVDs were the epitome of high-tech ten years ago, these days they are almost obsolete. More and more people are watching movies and tv shows through online streaming services.
Nevertheless, this doesn't mean that your collection is useless. Why not take this extra time to digitize your old movie collection. By transferring all of your movies onto your computer, you will free up a ton of space in your home, plus you'll save your movie collection from any further damage. DVDs get worn out, while computer files stay in the same condition forever.
It's fairly simple to transfer your DVDs onto your computer. You will need to download some DVD ripping software.
2. Try a New Fitness Routine With a New App
Being stuck at home makes exercise pretty tough. If you aren't that into running, you may find yourself at a loss, especially if you used to love going to the gym and using lots of different equipment. Luckily, we've discovered a few excellent fitness apps that will guide you through some at-home workouts that don't require any specific equipment or tools.
i) Asana Rebel
Asana Rebel is a yoga app that aims to make yoga accessible for all fitness and skill levels. You'll also find some online videos designed to tone and sculpt the body. The app also includes meditations and quizzes to keep your mind fit and active too.
Download from Google Play Store | Apple App Store
ii) Nike Training Club
The Nike Training Workout app has over 180 routines and content from some of the world's top trainers as well as some celebrity athletes. If Serena Williams or Christians Ronaldo can't get you motivated, no one can! You'll find everything from running to yoga to weights on this app.
Download from Google Play Store | Apple App Store
---
Protect Your Online Privacy With Surfshark
[The VPN that we use here at Tech Arrival]
---
iii) Aaptiv
The Aaptiv app uses real trainers and AI to lead its workouts. Whatever type of exercise you prefer, Aaptive is sure to have some killer workouts to suit your preferences.
Download from Google Play Store | Apple App Store
By staying fit and healthy during your quarantine, you will feel more energized to spend the day dealing with some stir crazy kids or working from home. Plus, physical activity will help with your mental stability and wellbeing. Staying mentally healthy is hugely important during these uncertain, anxiety-causing times, and a daily dosage of endorphins is sure to help.
3. Update Your (Online) Business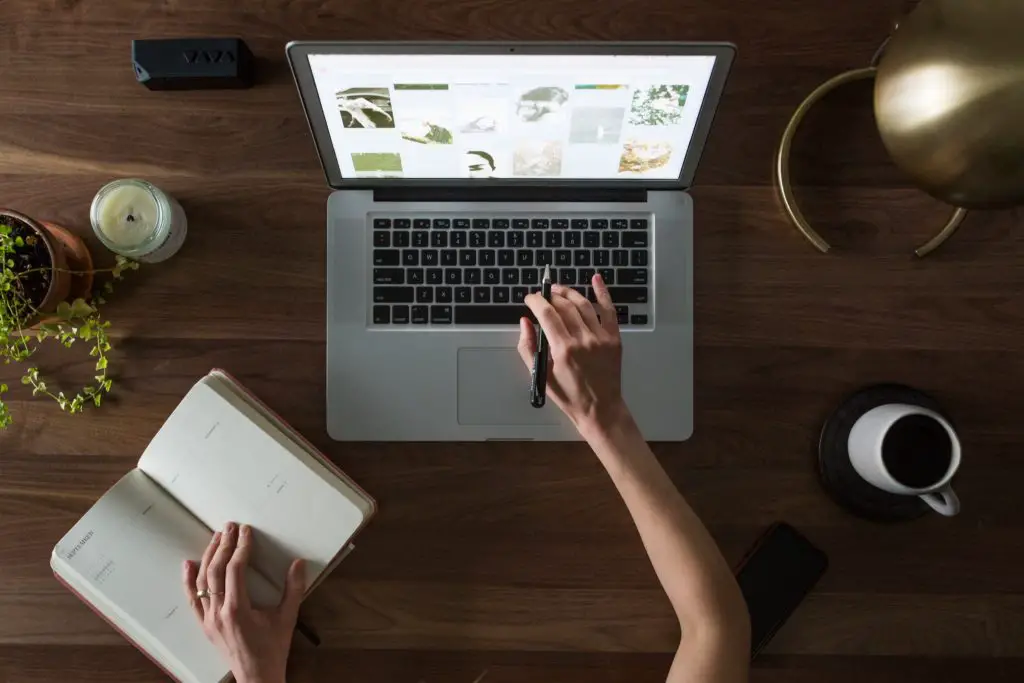 If you are self-employed or you are a freelancer, now is the perfect time to put some extra work into your digital business. Even if your business is a local store, use this extra time off to create an online presence for your business.
If you don't have a website, you'll be amazed at how simple it is to create one from scratch. Using a service like Squarespace is a great place to start. With their range of professional designs, you can have your business website up and running in less than an hour.
You can also spend some time working on your social media presence. If your business doesn't have a strong social media presence, now is the time to create some profiles. Use social media to connect with other businesses and with potential customers. Remember, most people are spending lots of time on social media these days, so you'll never have this much visibility again. By creating a strong following now, you will be amazed by how quickly you are up and running again once things start to return to normal.
Just because your business is going through a lull, doesn't mean you should forgo online marketing. By putting out content for potential customers, you will create a stronger sense of brand engagement with your followers. When they start buying again, this brand engagement will pay off.
4. Host a Virtual Movie Night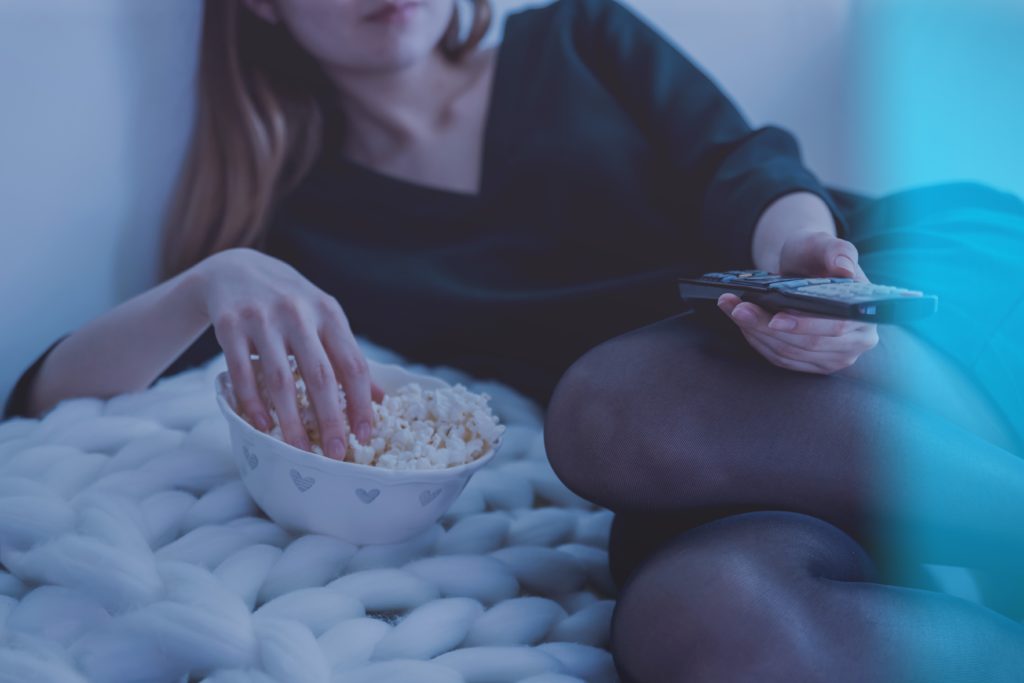 Just because you're stuck inside doesn't mean you can't have an active social life. Social distancing regulations mean that having friends over for dinner or meeting friends in the park is no longer a possibility. Luckily, modern technology can help us to create virtual hangouts with our friends and family members.
Host your very own virtual movie night. Using the Chrome plugin Movie Night or Netflix Party, you can sync up your videos with your friends. By installing this software, you and your friends can all settle down to enjoy the same movie along with each other's reactions. You will feel almost like they are in the same room.
Choose whether you want to see your friends' faces, or you'd prefer to set up a chat box next to the video. The next few months may start to feel a little lonely, so it's important that we all find creative ways to chill out with our friends to help to lighten the mood and elevate the spirits of your nearest and dearest.
5. Read That Book You've Always Wanted to Read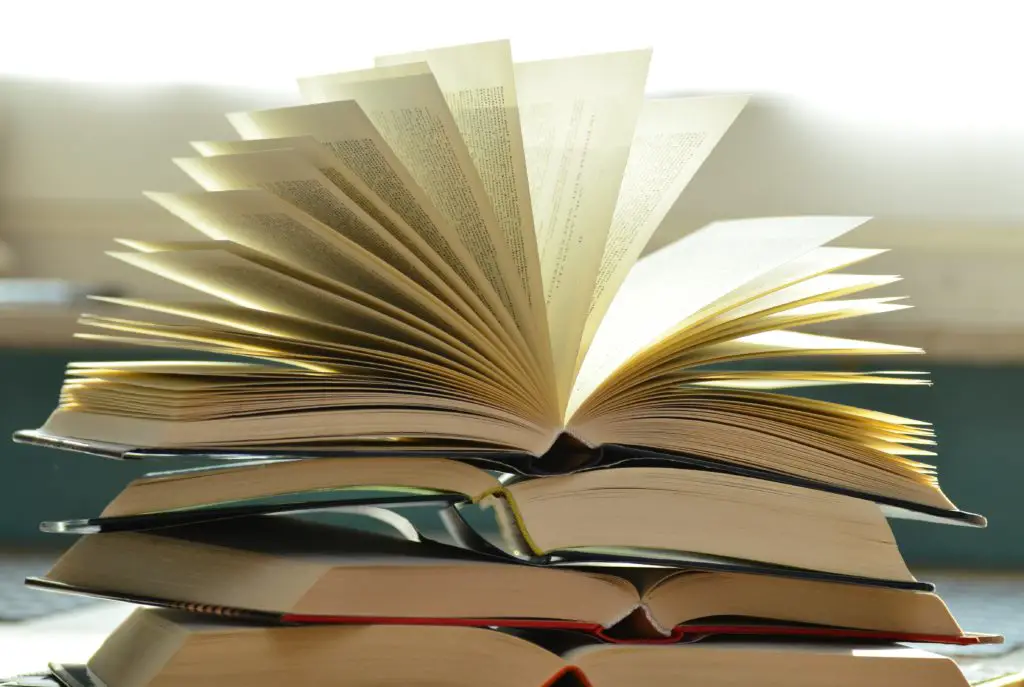 Being locked inside for months on end might seem scary to some. But there has never been a better time to slow down and do some reading. The modern world moves incredibly fast, and most people barely find time to chat with family members, let alone get lost in a good book.
---
Protect Your Online Privacy With Surfshark
[The VPN that we use here at Tech Arrival]
---
Even if you don't own the book or books that you want to read, modern technology can help you create a virtual library of all kinds of books to get you through quarantine. On Project Gutenberg, you'll find a massive collection of free online digitized books. The site was established in 1971 and currently holds around 45,000 books that are in the public domain. If you're looking to read a classic novel or biography, this site is sure to have what you're looking for.
Alternatively, try purchasing online digitized books from Kindle or Amazon. This way, you can read brand new releases straight from your screen. No need to wait a few days for delivery. Reading is a fabulous way to spend a few hours getting lost in another world. You'll find it a great escape from the constant barrage of the news bulletins.
6. Learn a Language
With extra time on your hands, why not try learning a brand new language. This is a task that will take you several weeks or months at the very least, so it's bound to keep you occupied. Use an online tool like DuoLingo to discover the ins and outs of the language of your choice.
Set yourself the goal of becoming conversational in this new language. You could even promise yourself a trip to the country where this language is spoken next year once the quartile is finally lifted. This project will not only keep you busy and productive, it will result in a useful new skill that you will be able to use for years to come.
Final Thoughts
Living through the COVID-19 pandemic won't be easy for anyone. Even if you never catch the disease, or you only experience mild symptoms, living in quarantine in relative isolation is sure to present difficulties for just about everyone. The six suggestions in this article are just a few of the productive, fun things you can try from the comfort of your home.
Remember, none of us are really prepared for the current circumstances. If you are feeling particularly lost or depressed, cut yourself some slack. It's normal to feel unmotivated and unproductive during these unprecedented times. If working out or hosting movie nights doesn't feel quite right just yet, don't blame yourself for spending a day curled up in bed, binging your favorite tv show.
However you choose to spend your time at home, we hope these suggestions have given you some inspiration on fun ways to make the most of your quarantine.