Torrent Clients are software applications that allow you to download files that use peer to peer connection system. BitTorrent is one of the most widely used file-sharing protocol that enables file sharing in a decentralized manner of the internet. The best way to download torrent files is by using torrent clients. In this post, we bring you the best torrent clients for all of your devices, using which you can easily download torrent files.
Also read: How to Download Torrent Files with IDM
List of Best Torrent Clients
1. Vuze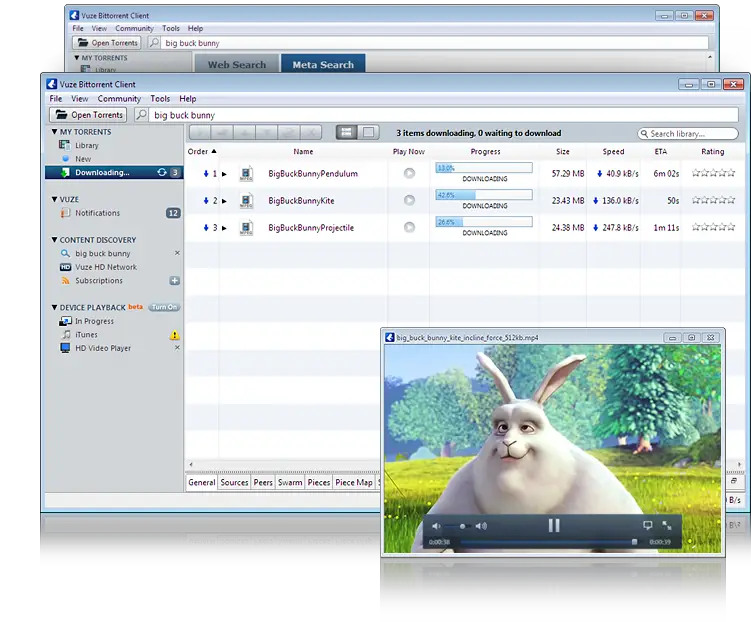 Vuze is perhaps one of the most feature-rich torrent clients you can use. Formerly known as Azureus, the all-new Vuze not only comes with a polished user interface but also brings support to various add ons and downloadable content over the internet. The application offers an ad-supported freemium version as well as a paid one. It supports all major operating systems such as Windows, Mac, and Linux as well as mobile operating systems as well. Its Android app can be used as a remote to control the desktop client. It even has a built-in HD player, which lets you play the movies or TV shows you've downloaded as well.
2. qBittorrent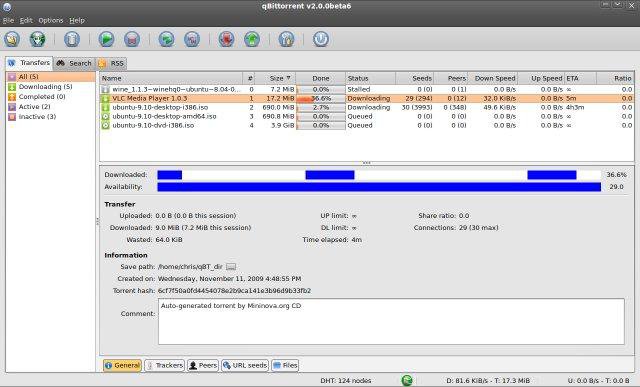 qBittorrent is an open-source torrent client. It has got a very clean user interface and a minimalistic design approach and is lightweight as well. It is also an ad-free but feature-rich application that does its job quite well. qBittorrent is available for Windows, Mac, and Linux. The application has got RSS Feed, a built-in search engine, and support for various plugins to increase the functionality of the app further. The greatest feature of qBittorrent is the ability to access your desktop client remotely – all you need is just a browser. Once you enter your login ID and password, you can easily pause, resume, or stop your downloads remotely without needing a standalone app.
3. Deluge
Deluge is another torrent client packed with features and still is quite minimal and lightweight. One of the best features of Deluge is its ability to customize. Users can install a wide range of plugins from both its official source or other third party supported sources as well. Deluge is a free and open-source application, as well. The area where Deluge shines is security. Its enhanced encryption includes Message Stream Encryption and Protocol Encryption, which is great for serious torrent users. There is even a command line for people that are not satisfied with the graphical user interface.
4. uTorrent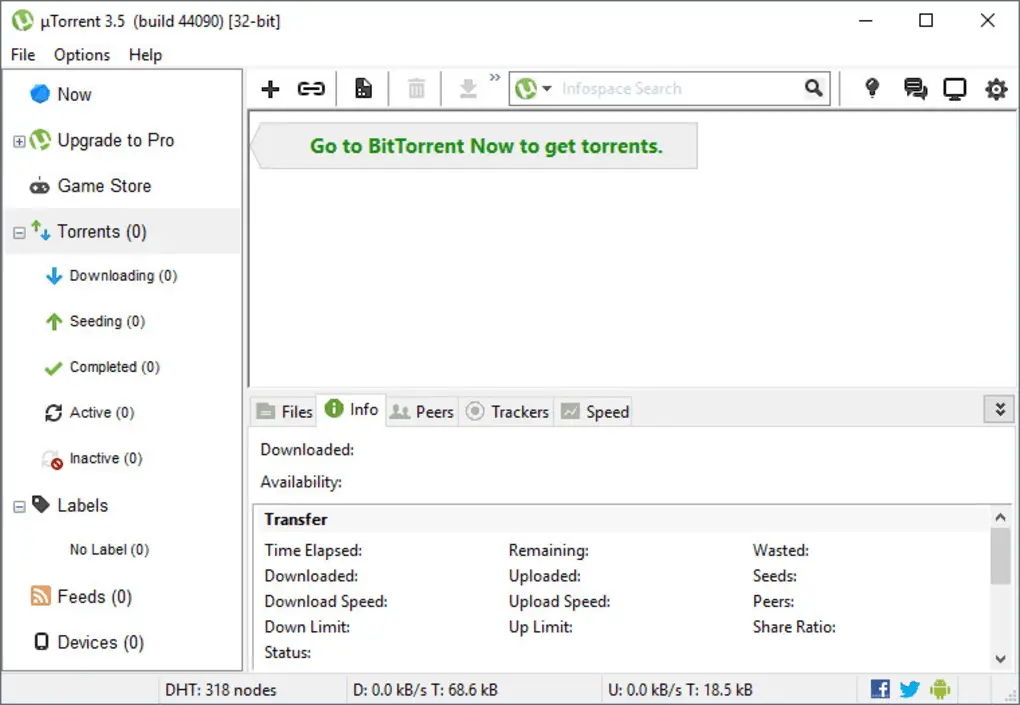 uTorrent goes side by side when it comes to torrenting. The application has been there since 2005 and is managed by BitTorrent. The application is there on various platforms, both web, and mobile. uTorrent comes in more than a couple of variants; the classic is free and is supported by ads, whereas getting the ad-free version will cost you around $5 per year. There's also a pro version that comes with added security and a pro+ with premium VPN support. Apart from all of this, uTorrent remains to be one of the most widely used torrent clients. There are various features, such as remote access using a standalone app, schedule speed cap, RSS feeds, and more.
---
Protect Your Online Privacy With Surfshark
[The VPN that we use here at Tech Arrival]
---
5. BitTorrent
This is BitTorrents own client other than uTorrent. At first glance, you might think that both the applications are identical, which is, in fact, true. However, BitTorrent comes with some additional perks, such as the ability to seed on the web, user comments, and more. Just like uTorrent, BitTorrent also comes with some versions, including the free ad-supported one. Regardless of the tiers, the app has a simple and intuitive user interface. It supports downloading multiple torrents simultaneously and assigns different priority levels according to the user. You can also schedule your downloads according to your preferences so that you can take the maximum advantage of the time when your internet usage is idle.
6. Transmission
Transmission is an awesome open-source torrent client initially built for the macOS but now available for Windows as well. The application has a great user interface and uses many of the macOS' native features, such as drag and drop. With Transmission, you can prioritize your downloads and also assign a bandwidth limit to every download according to your needs. It also supports magnet links. You can also control Transmission using a remote connection through the web. There's support for a lot of plugins to ensure you don't lose on functionality as well.
7. WebTorrent
WebTorrent is not your traditional torrent client application. Instead, it allows you to stream anything you want to directly on the internet without having to download the whole file. It is more like a streaming service like YouTube, but for torrents. The best part is, everything is open source, so you do not have to worry about your data getting mismanaged. In fact, you don't even have to install anything such as an application, plugin, or even an extension to get started. Simply log in to the website, put your torrent details in the given field, and the streaming will start instantly.
8. BitComet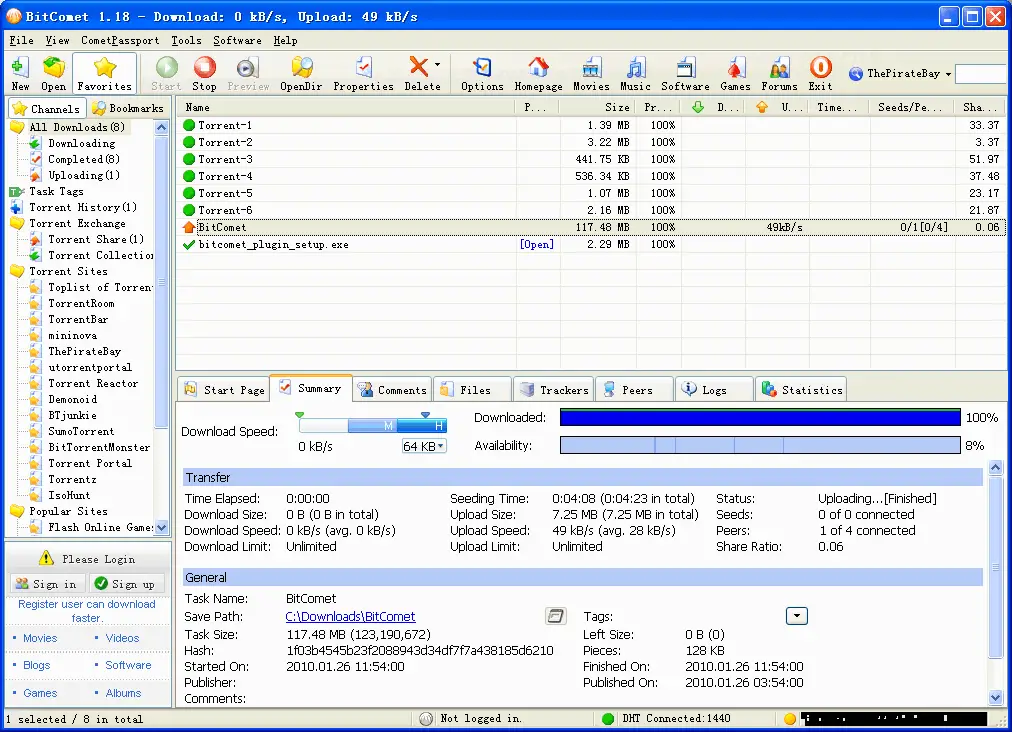 BitComet is a cross-protocol client that supports not only BitTorrent but also HTTP and FTP. It brings support to various protocols such as magnet link, HTTP seeding, DHT network, UDP tracker Protocol v2 and more. It also has a feature called long term seeding, which helps you speed up and revive dead torrents. The user interface might be a little bit old for some users, but the application does its job quite well. There's also support for priority downloading and scheduling your downloads as well. The application automatically configures your connections to match your connection type.
9. BitLord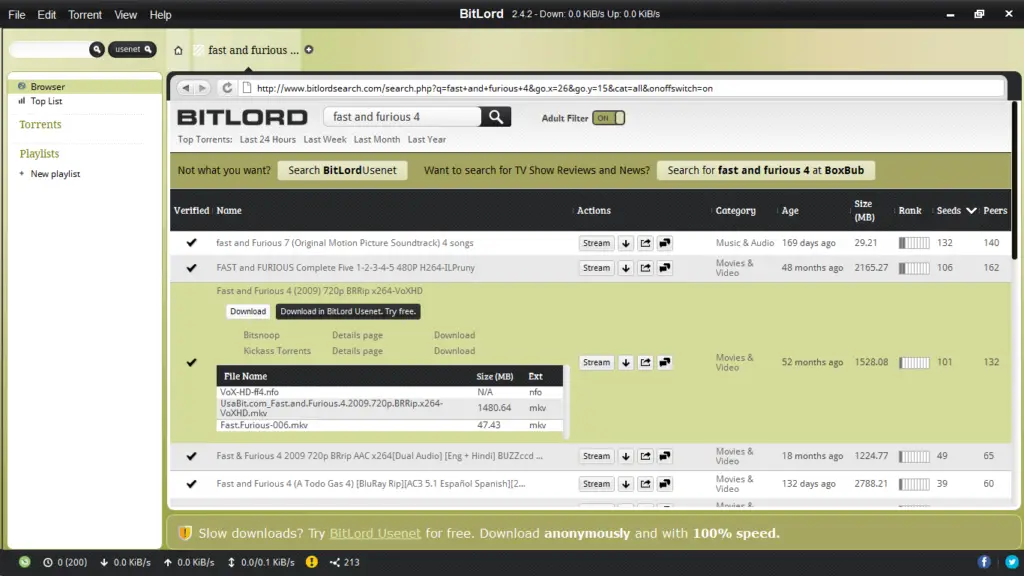 BitLord is also one of the earliest torrenting clients out there. The application is an ad-supported one, but the placement of ads isn't really annoying. It supports various features such as simultaneous downloads, download speed limits, torrent queuing, IP filters, recovery and selection of downloading, and more. BitLord also allows you to create playlists of your downloads so that you can sit back and enjoy the streams without having to worry about what will play next. It also supports comments from users, which gives you an idea about the stream/download. Just like YouTube, you can even subscribe to channels on BitLord so that you don't miss the content from your favorite torrent uploaders.
10. Tixati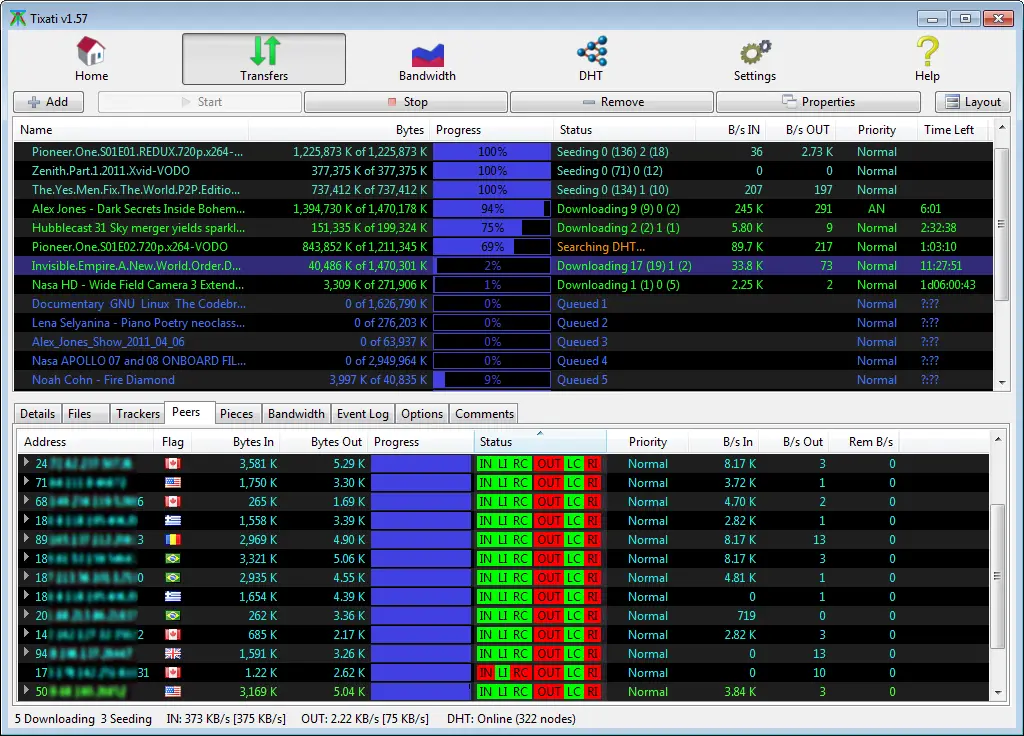 Tixati is another ad and spyware-free torrent client that features a rather classic design. The application supports super-fast and super-efficient peer selection and choking. This makes sure that your download is fast. It also features RC4 connection encryption for added security. For better management of resources, the application provides you with detailed bandwidth management and charting. Additional features include support for RSS, IP Filtering, Event Scheduler. Apart from all of these standard torrent client features, there's also a built-in strongly encrypted chatroom and private messaging support, which makes Tixati stand out from the crowd.
---
Protect Your Online Privacy With Surfshark
[The VPN that we use here at Tech Arrival]
---
11. BiglyBT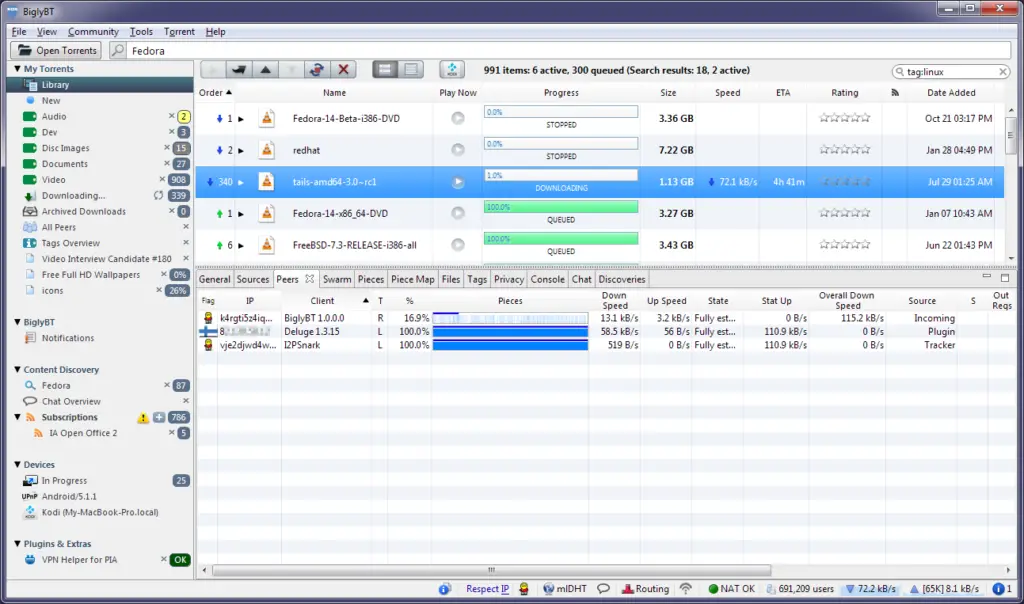 BiglyBT is an open-source and ad-free torrent client. It features unique things such as swarm merging for incomplete downloads, rate limiting, WebTorrent support, and more. You can also control the client using an Android app. There's also support for RSS feeds. You can even create your own feed and share it with your users. BiglyBT also features support for decentralized public and anonymous chats with default channels for individual torrents, tags, subscriptions, and trackers. If a torrent site is unavailable in your region, BiglyBT allows you to proxy search results, subscriptions, and internal browser connections through Tor.
12. Halite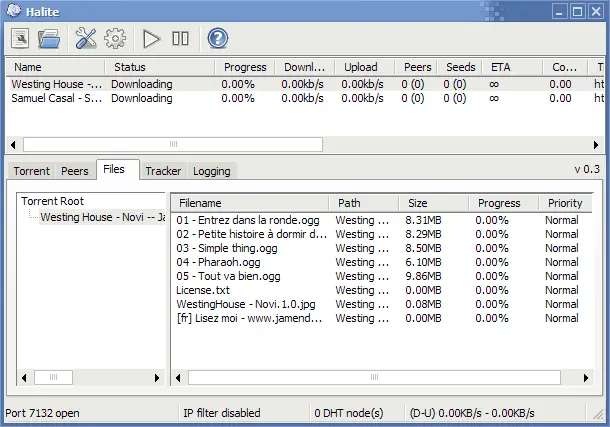 Halite is another open-source BitTorrent client. The application is based on the excellent libtorrent library from Rasterbar Software. It includes features such as file selec­tion and file pri­or­ity specification, disk caching, super-seeding, a man­aged tor­rent queue system, torrent track­er editing spe­cified in the torrent, and more. There is also support for magnet URLs, port forwarding and a random selection, protocol encryption, multi-tracker announcing like with µTorrent, tracker logins, and more. You can also create your own torrent files using the application.
Conclusion
These were the best torrent clients we have tested. The best choice for most of the people remains to be BitTorrent and uTorrent. However, if you are a Mac user, Transmission is something you should really consider as it makes the use of macOS's native features very efficient. Remember one thing; downloading torrents is not illegal in any way. But downloading files that are supposed to be paid for or are licensed can be illegal. We do not promote piracy or illegal downloading of licensed files. As long as you are downloading free resources, using torrent clients should be fun.
Also read: Best Torrent Sites You Should Check Right Away!
If you have any questions regarding the use of torrent clients, comment down below, and we'll be happy to assist you!