Zombie games are popular everywhere. The amount of excitement and thrill involved in this genre of games cannot be explained in words. To experience a true adrenaline rush, playing zombie-themed games is the best option.
Zombie killing games are both scary and entertaining. Maybe this is why we have so many great titles for iOS and Android. 
However, choosing the best game out of many available options can be complicated and time-consuming. This is why we have prepared a list of the best zombie games for both Android and iOS users. Go through the list below and select a game of your choice.
List of Best Zombie Games for Android & iPhone
1. Zombie Tsunami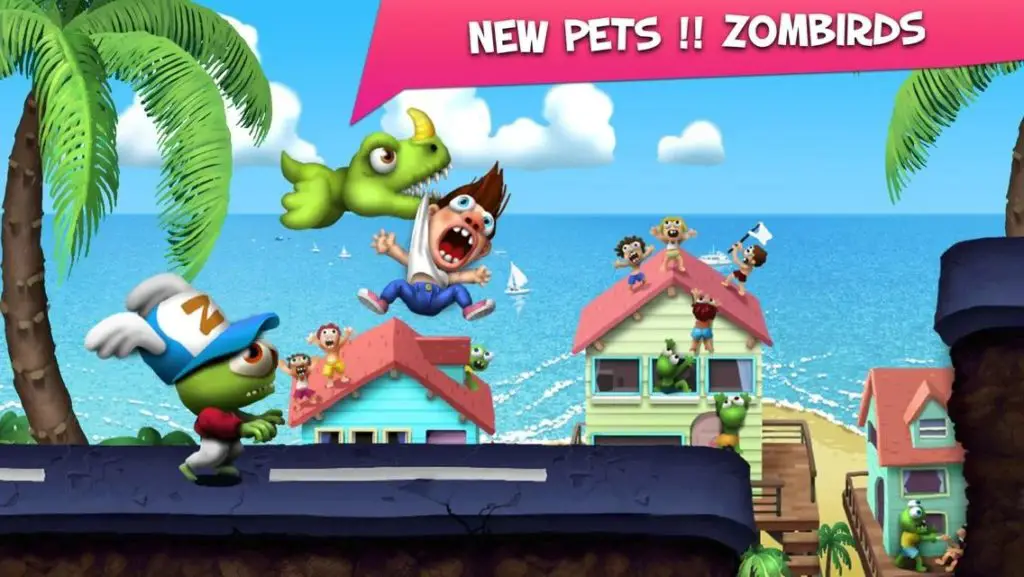 Let's start our list with Zombie Tsunami, formerly known as Zombie Carnaval. It's a fun horror zombie game ideal for both adults and kids. Unlike other zombie games, it's not scary or gory. Instead, it features cartoonish graphics and cute-looking zombies.
It has been downloaded over 200 million times around the world. Hordes of zombies attack the city. Turn pedestrians into zombies, eat your friends, and create the largest horde. 
It is one-touch gameplay and features several upgrades to unlock. There are over 300 missions, 10 bonuses, dragons, ninjas, UFOs, and everything else you can expect of a zombie title.
2. Plants vs. Zombies FREE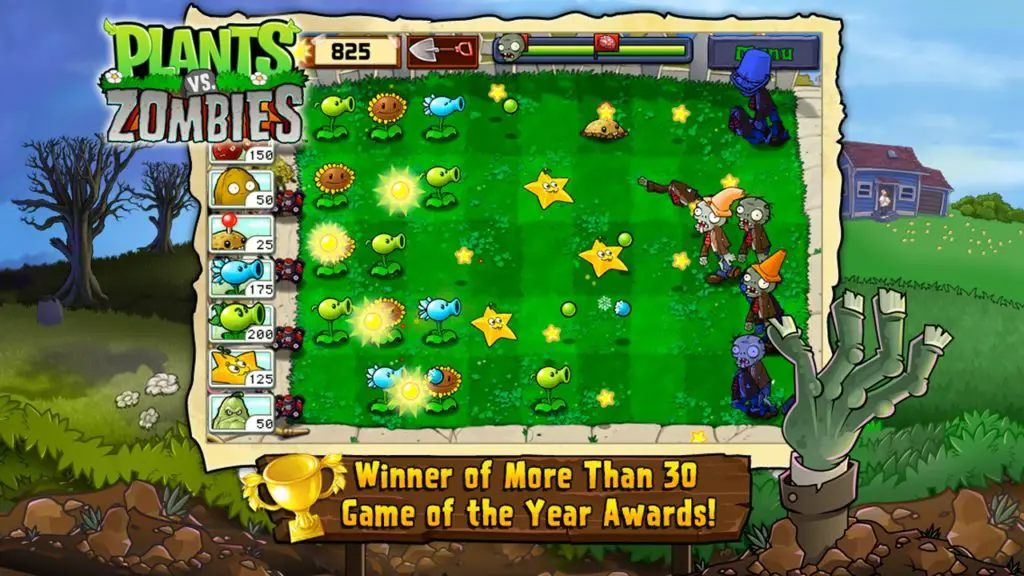 Plant vs. Zombies have been around for a long time and happen to be one of the most popular titles in the tower defense realm. Even though it is a lane-defense game, it has played a key role in the rise of the tower defense genre.
It is a strategy-based title, where you need to protect your home from the hoard of invading zombies. Assemble all your plants and stop the zombies from breaking down your door. There are more than 50 fun levels available. With each passing level, the game gets harder and harder.
It features a variety of fighter plants as well as zombies. You must find a way to reach your home. Some zombies are smarter than the average ones. So you need to utilize the available resources very wisely. Earn 49 powerful perennials and get stronger with the game.
3. Last Day on Earth: Survival
What Left 4 Dead and State of Decay is to PC players, Last Day on Earth: Survival is to mobile players. You do more than just shoot and kill zombies in the game. It tests your survival skills by putting various challenges on your way. From collecting resources to raw materials and building a protective base, you must do everything to survive.
---
Protect Your Online Privacy With Surfshark
[The VPN that we use here at Tech Arrival]
---
As you level, new blueprints and recipes will be available to you. Amid zombie attacks, you will find true friendship in smart shepherd dogs and playful huskies. Using the available vehicles, you can access remote locations to get the rarest resources and blueprints.
This game has been a huge success since 2017. With millions of active players, it is one of the best zombie mobile games you will ever play. If you are ready to fight deadly zombies and survive amid the apocalypse, this game is for you.
4. DEAD TRIGGER 2: Zombie Games
Dead Trigger 2 is offered by Madfinger Games, a popular name in this realm. This game was first released in 2013 and was an instant hit. Back in 2013, mobile phones didn't support high-end graphics. Despite that, Dead Trigger 2 didn't fail to leave an impression.
This is one of the fast-paced zombie mobile games available. It has been downloaded over 110 million times and is relevant today. If you are looking for the ultimate zombie game, this is for you.
In this FPS adventure title, you are required to build your hideout, unlock different regions and come up with a full-proof strategy to save the world against zombies. With intensive storytelling, countless weapons, and 600+ war scenarios, you will never get bored of playing.
5. DEAD TARGET: Zombie Games 3D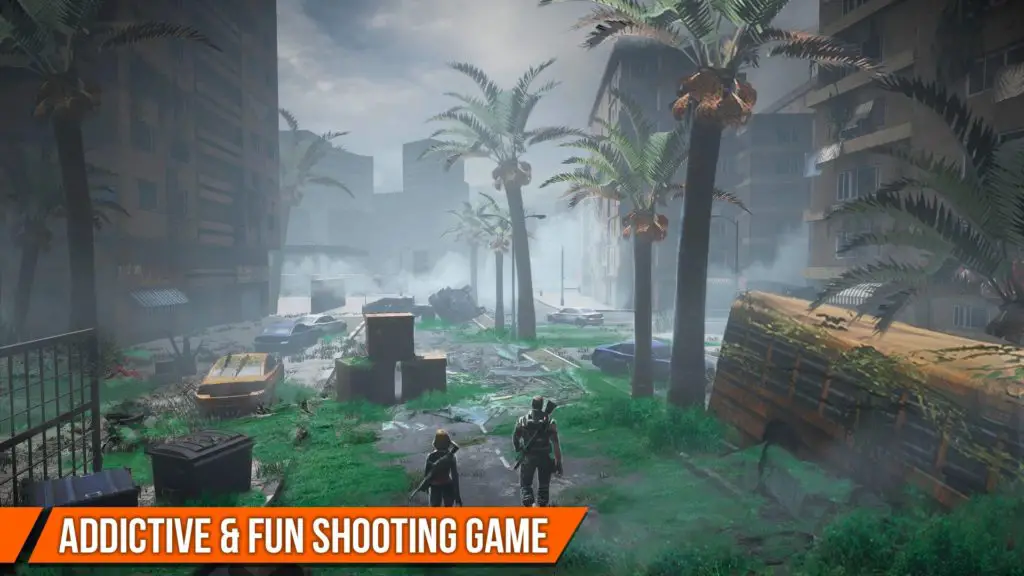 Dead Target is a highly addictive shooting game where you kill hordes of zombies and protect yourself. It is an easy-to-play title with the perfect shooting adventure. The best thing about the game is that it can be played offline.  
When playing Dead Target, you should always be ready with your gun. Amid an apocalypse, zombies can attack any time. You must collect weapons and fight the zombies to save mankind. Turn yourself into a zombie hunter and kill as many zombies as you can. This is the only way you will survive.
This offline title offers a set of powerful 3D weapons and skins. By upgrading your weapons, you can deal with non-stop zombie attacks. The more zombies you slay, the better it is for you. 
6. State of Survival: The Joker Collaboration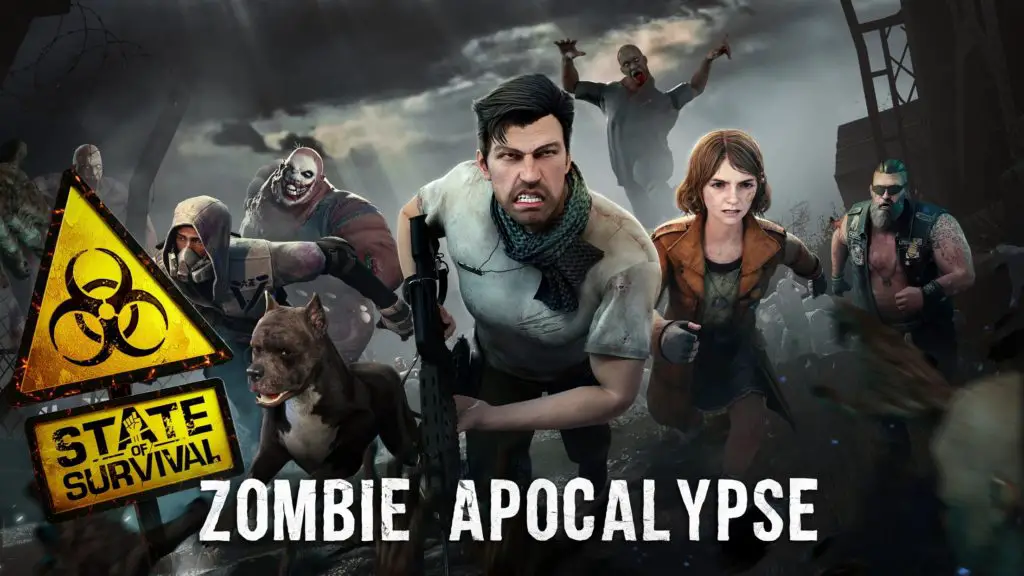 If you are ready for a strategy survival game, you should try State of Survival: The Joker Collaboration. The Joker-inspired storyline is what makes this title more exciting. It's a game of survival, where you fight laughing zombies and unlock the Joker.
The apocalypse has engulfed the whole planet, and you and your friends are the only survivors. To win the battle against the zombies, you need to give your all. From building a city to controlling the plague, the fate of the earth is in your hands.
Players need to gather coins, gold, and anything necessary to survive this horrible war. Find and save the other survivors to strengthen your numbers against the attacking zombies.
---
Protect Your Online Privacy With Surfshark
[The VPN that we use here at Tech Arrival]
---
7. Zombie Catchers – Love the Hunt!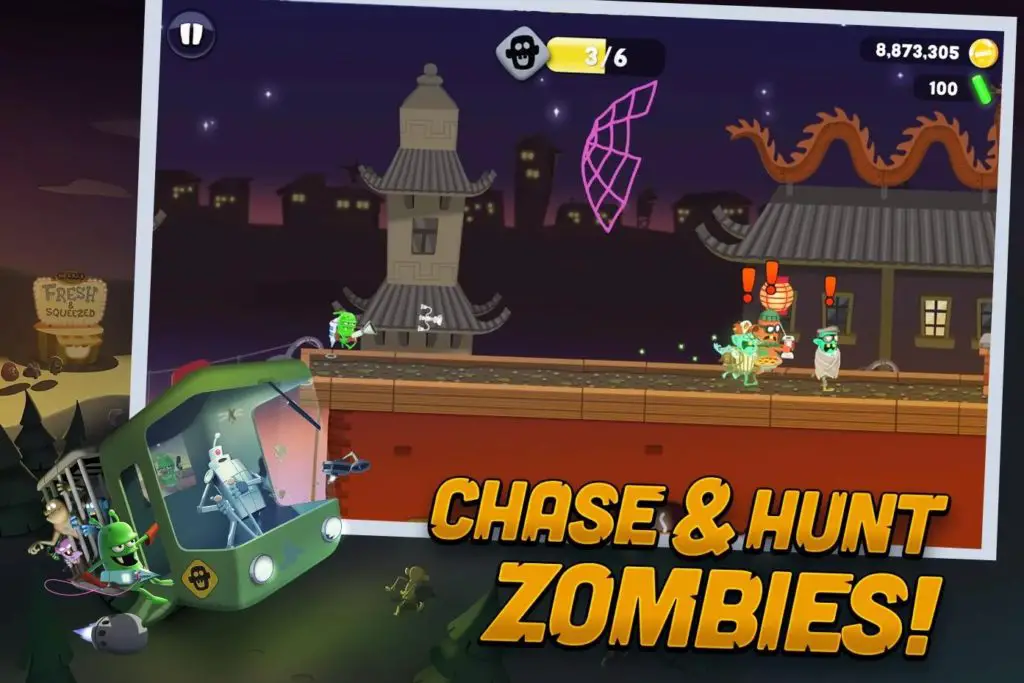 If you are tired of playing the same style of zombie mobile games, you should try Zombie Catchers. Even if you don't like zombies, you will like this game. You can play it without an internet connection. 
Instead of shooting or killing zombies, you catch zombies to make zombie juice and sell it to the public. Surprisingly, everyone likes the zombie juice and are lining up at what can be described as the future Starbucks!
There is a large variety of zombie juices in production. To make the best juices, you need to capture certain types of zombies. You can hunt down zombies with sneaky traps and harpoon guns. Besides juices, players also need to create different cuisines and candies and sell them to hungry customers. 
8. Into the Dead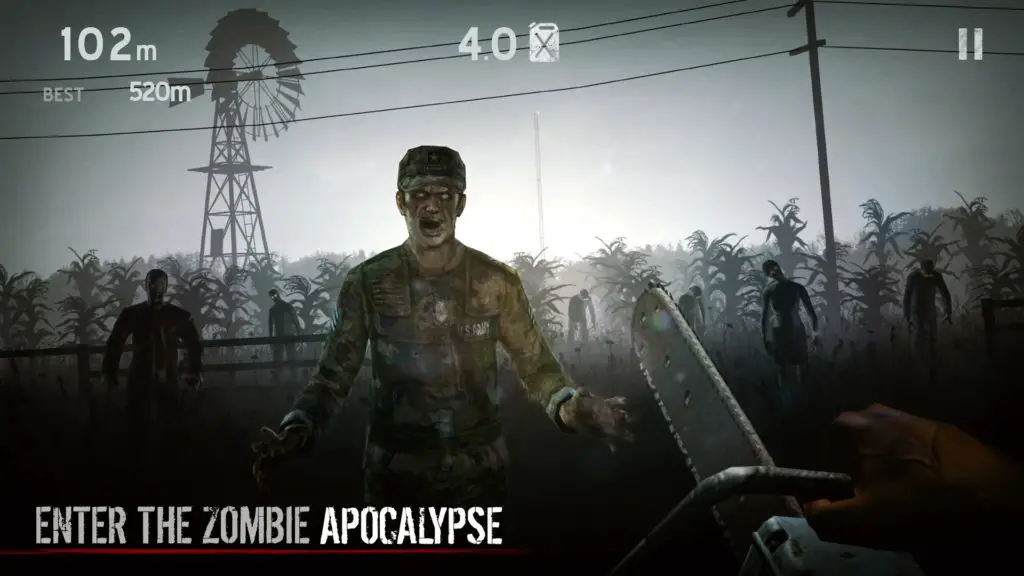 This zombie-themed title is packed with epic action scenes. It is one of the most talked-about games in this realm. With intense gameplay and incredible visuals, it is ideal for survival horror lovers.
In a world full of gruesome zombies, you must fight to survive. You need to do everything it takes to protect yourself. There are dozens of powerful weapons available that will help you stay alive. You unlock new weapons as you progress through the gameplay.
Besides the main storyline, there are many mini-goals and missions. You need to take on the challenges that come your way and prove your survival skills. Achieve the highest score and challenge your friends to beat it.
9. Last Shelter: Survival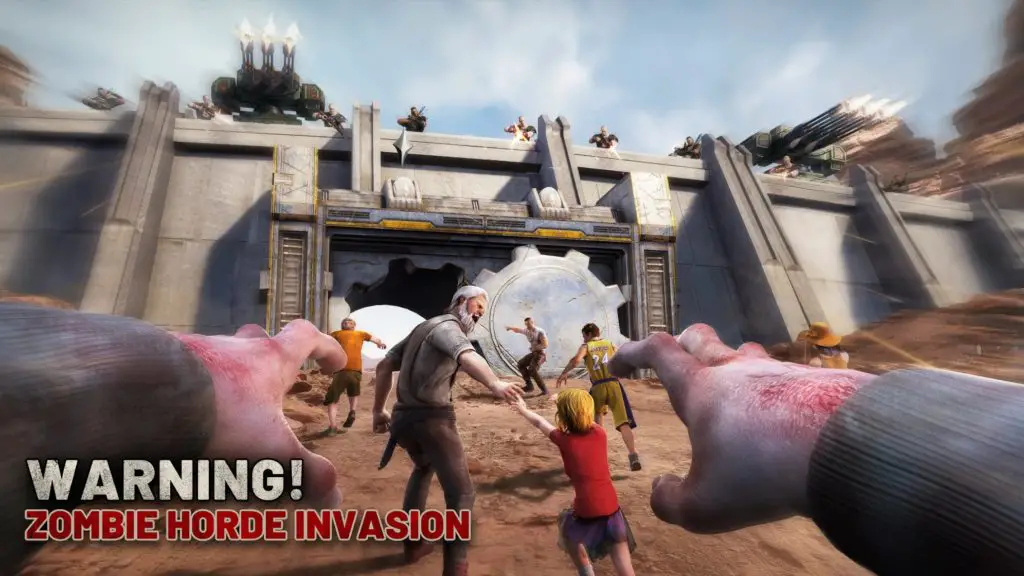 If you like a strategy-based game with a zombie theme, you should try Last Shelter: Survival. Even though it is promoted as a zombie apocalypse title, it's not exactly a zombie game. But zombies do play an important role in this title.
Last Shelter: Survival is mostly a combat game between players, where zombies are just a side quest. Or you could say a secondary objective. The player's main goal is to acquire more power and expand his troops. Also, there are plenty of attacks in the game. This proves the point that it's more of a combat game.
It features realistic graphics, where everything from the heroes to the units seems very real. It offers a true post-apocalypse experience on your mobile screen. Battle zombies, build your empire, and survive till the end. That's all this game is about.
10. Dead Trigger: Survival Shooter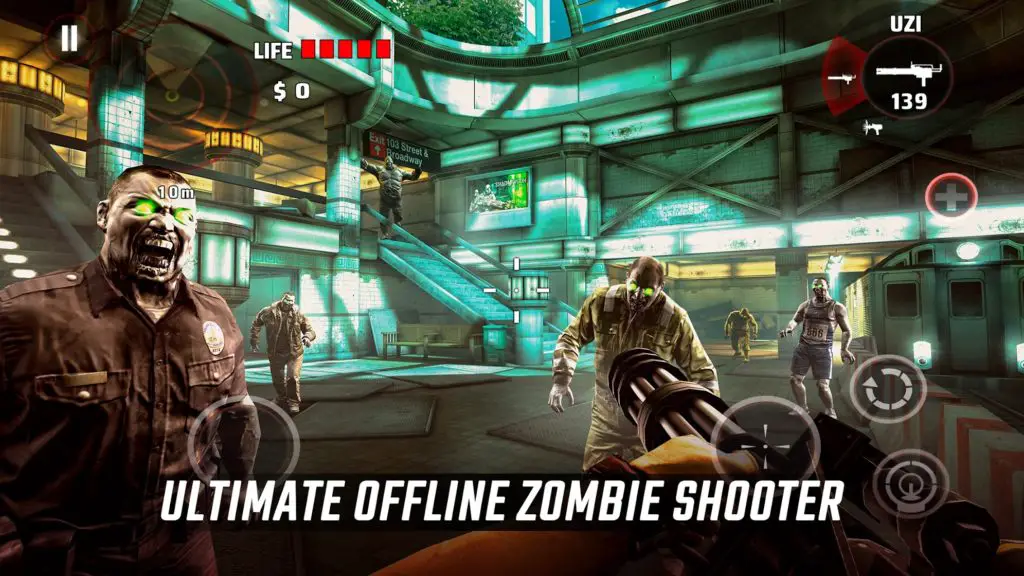 Dead Trigger is a great game to play. It hits quite a few spots, like boasting a nice interface and good graphics. However, you shouldn't compare it to console zombie games. 
This game offers a powerful and exclusive collection of weapons and equipment. But you will need a bit of extra monetary investment to access all of it. The best thing about the game is the variety. What we mean is that it doesn't get repetitive too quickly.
---
Protect Your Online Privacy With Surfshark
[The VPN that we use here at Tech Arrival]
---
The zombies are strong and attack from different angles and at different speeds. You must stay focused to tackle the monsters as soon as you are attacked.
11. The Walking Dead: Season One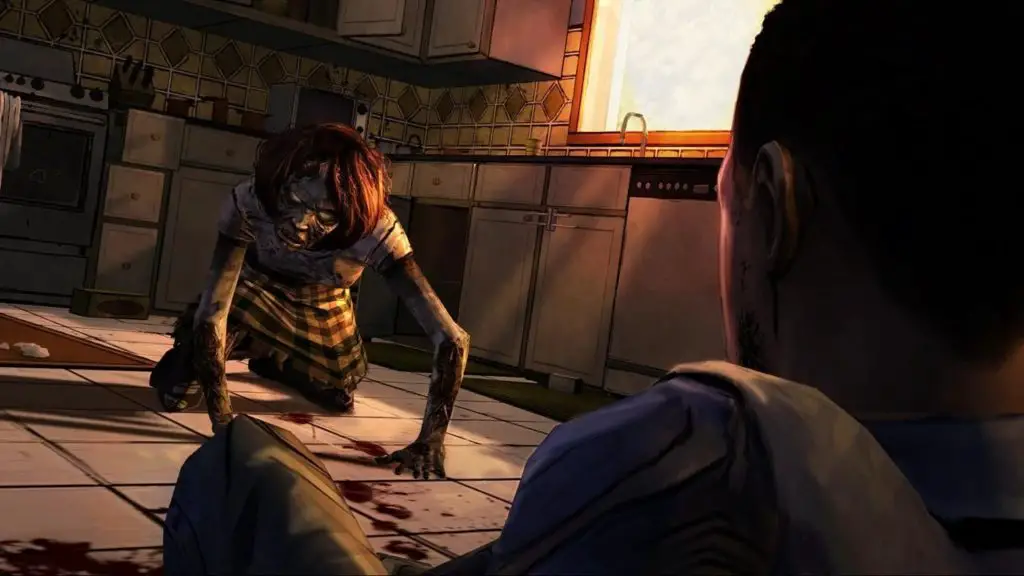 The title itself gives away that this game is based on the popular TV series of the same name. But arguably, the game is better than the series in several aspects.
This is an episodic adventure game by Telltale, which is all about character development and meaningful narratives amid zombie carnage. It covers multiple dark themes, such as suicide and cannibal family.
Players take over the role of Lee Everett, a convicted criminal who has been given a second chance at life. With the dead coming back to life and survivors trying everything to maintain their safety, Lee must protect an orphaned girl while surviving the dangerous events.
12. Zombie Roadkill 3D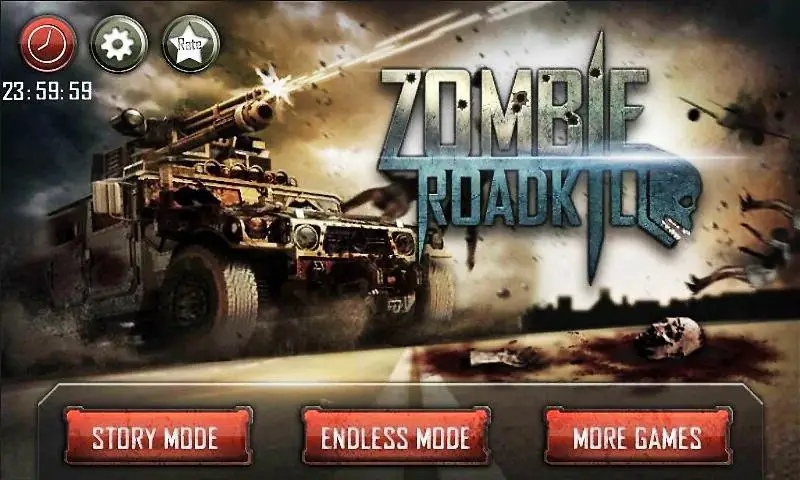 Zombie Roadkill 3D is a scary and thrilling zombie title for mobile players. It is a mix between a racing and a shooter game, where your driving skills and shooting skills are your biggest and only allies.
There are two modes available, including the usual story mode and endless mode. With in-game cash rewards, you can unlock more powerful vehicles and weapons to destroy zombies easily. 
However, you should know that the game becomes more difficult at higher levels. The longer you last, the scarier it gets. It includes intense zombie-blasting action with brilliant 3D graphics and powerful soundtracks.
13. Zombie Smasher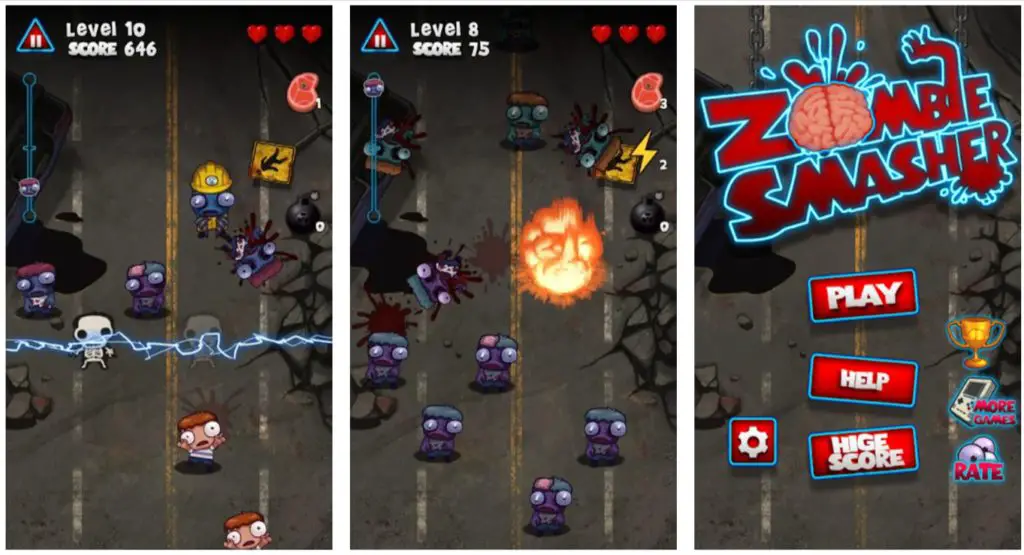 As the title suggests, this game is all about smashing zombies. Get behind the wheels and smash as many zombies as you can. Build a strong defense and protect yourself and your town from the invading zombies.
This game is easy to play. With a simple finger tap on the screen, you can crush and eliminate zombies. But you must stop them before they attack you! While killing the zombies, you need to be careful about not killing the neighborhood surfers.
There are three different modes available: story mode, time mode, and survival mode. With this intense zombie-blasting action title, you can keep yourself entertained for hours.
14. Last Empire – War Z: Strategy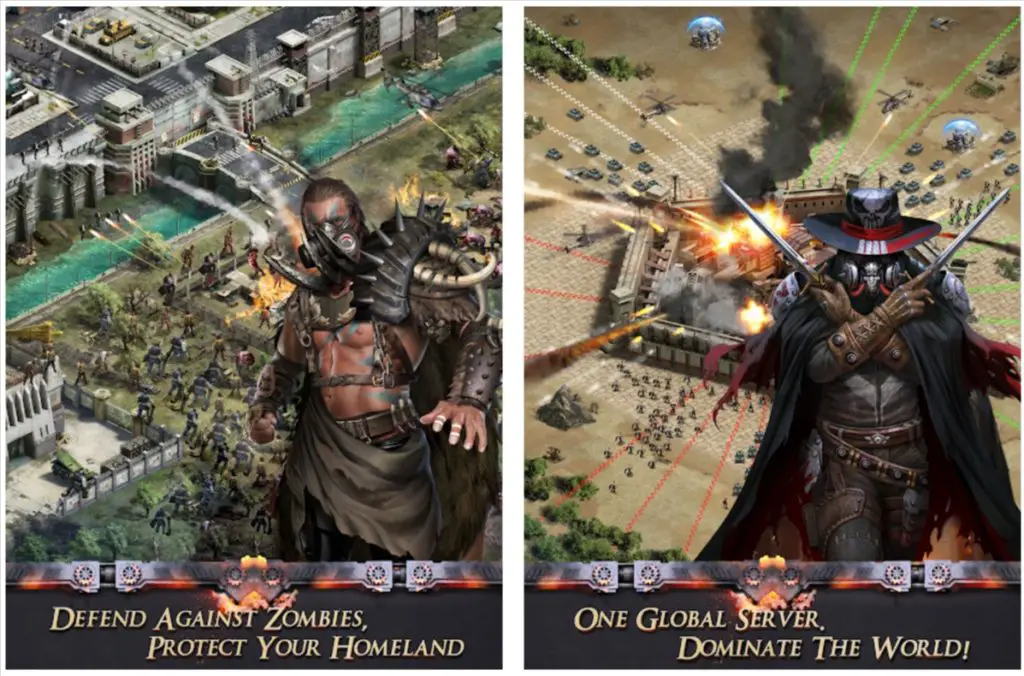 If you are ready to shoot and battle the undead to protect your empire, Last Empire: War Z is the game for you. It is an action-packed title with all the features of a good zombie game.
---
Protect Your Online Privacy With Surfshark
[The VPN that we use here at Tech Arrival]
---
It is a strategy RPG war game, where you are required to build an army by joining forces with other players from around the world. Plan and attack with your zombie army and prove yourself the strongest commander.
This war strategy title is packed with unique features that make it addictive for players. If you are not scared to participate in brutal zombie warfare, you should try this game.
15. The Walking Dead No Man's Land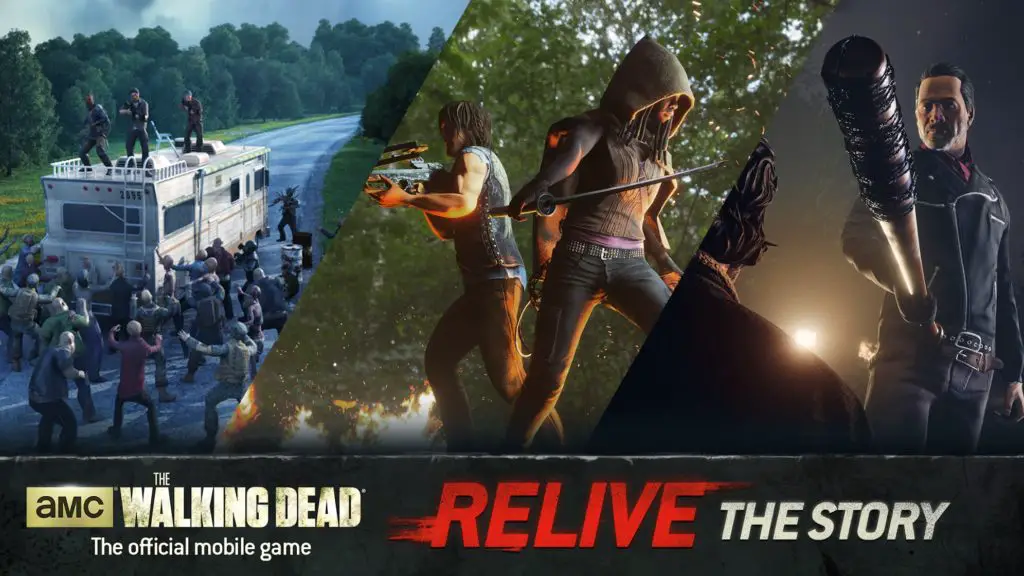 The Walking Dead No Man's Land is another thrilling game based on The Walking Dead's hit TV show. It brings extensive game modes to give you the best zombie apocalypse gameplay experience. This is one of the highest-rated zombie games out there. 
It is packed with numerous features like new heroes, a new chapter, new story modes, and much more. It is a graphic game with lots of bloody scenes. There are various missions to kill humans and mow down zombies.
The storyline gets interesting as the game progresses. Collect your favorite survivors and train them to fight zombies. The best way to survive is to build a strong alliance with your friends.
16. UNKILLED
Next up, we have Unkilled, an exciting zombie shooting game. It has been downloaded over 30 million times and has won awards for its great storyline, engaging gameplay, and easy controls.
It gives you the chance to shoot zombies in New York City. Players can select from 5 unique characters and join the force to kill zombies. The main objective is to save the city from the invading zombies.
The missions are more difficult than normal. But that's what makes it more interesting. Since this is an online game, you can play it in multiplayer mode with your friends. 
17. Plants vs. Zombies Heroes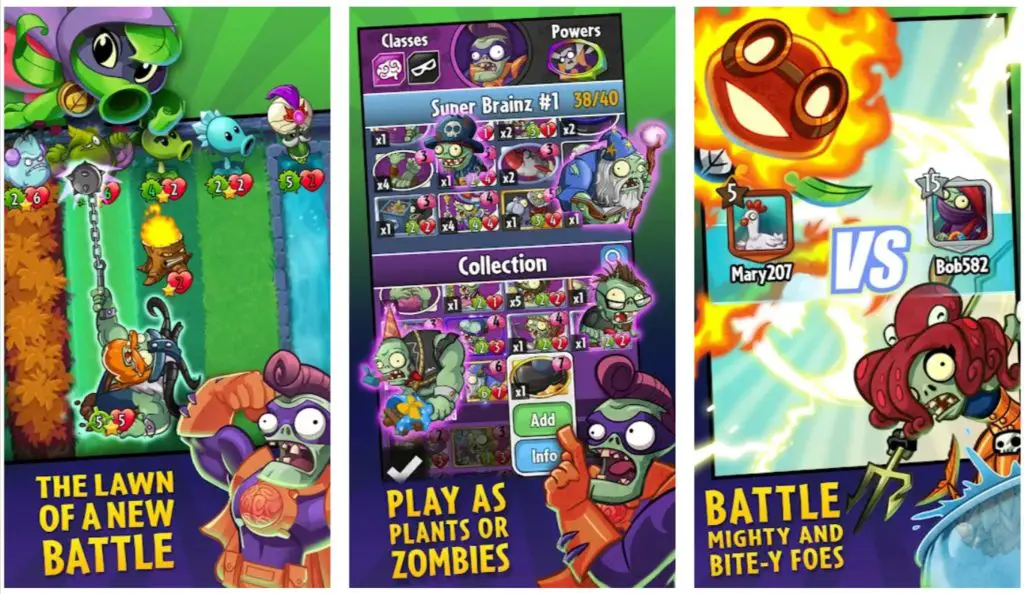 Plants vs. Zombies Heroes is an epic game that you can't get enough of. If you have played the other Plant vs. Zombies games, you will surely like this one too. It comes with an epic battle between bloom and doom.
The prime goal is to defeat the zombies by building a team of heroes with incredible superpowers. With every passing level, you will come across new characters and confront strong opponents.
Plants vs. Zombies Heroes is a new lawn battle, where you can select from 20 20 unique heroes and unlock their superpowers. The stronger your team, the better the protection. You can also use the auto team builder feature to create a team quickly.
---
Protect Your Online Privacy With Surfshark
[The VPN that we use here at Tech Arrival]
---
18. Plants vs. Zombies 2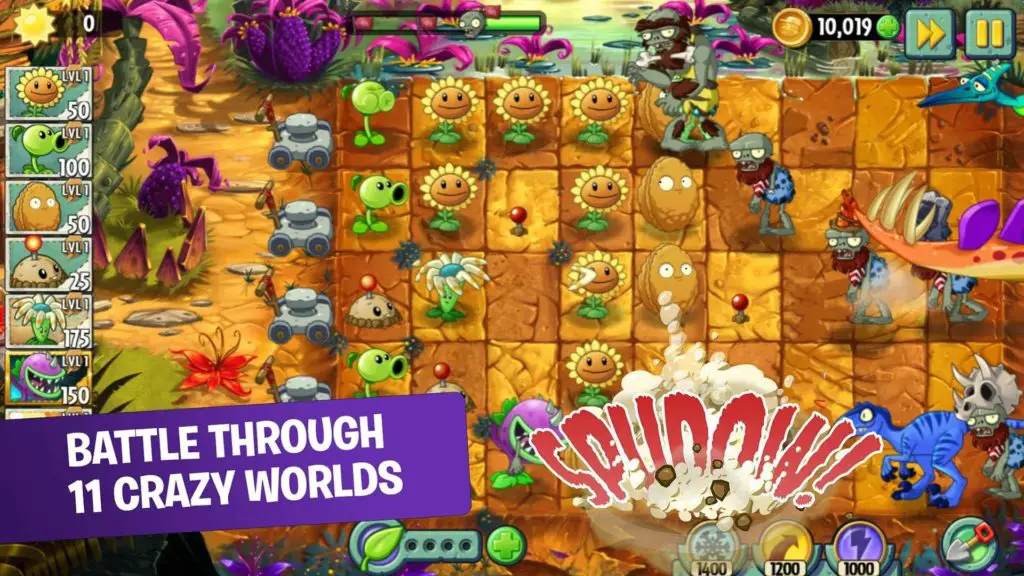 We have another epic Plant vs. Zombies game on the list. If you are not yet tired of fighting plants and brain-eating zombies, then you should try this game.
It is a hit action-strategy game, where you meet and defeat hordes of zombies. You must come up with the ultimate plan to protect your brain. There are hundreds of plants waiting to be discovered. Choose your allies wisely because that's what is going to help you protect yourself.
If you think you have mastered this game, you should put your skills to the test by challenging others in the player's arena. This is where you will compete with other players and try to score the highest.
19. Dead Ahead: Zombie Warfare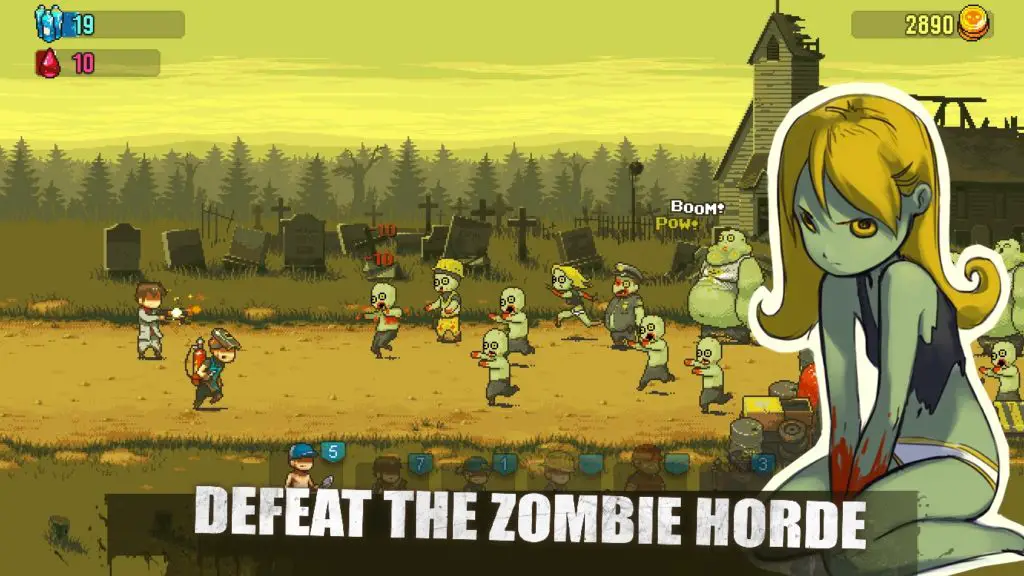 What do you do when the evil undead attacks you? With Dead Ahead: Zombie Warfare, you set out on a zombie-killing adventure. This is the new survival sequel of the previous entry, Dead Ahead.
Players must fight for their freedom and become strong and fearless zombie slayers. That's the only way to escape the evil and survive till the end. Kill zombies, find survivors, and collect supplies to create your legacy.
This is a hit zombie invasion title, where you are nothing without your brain. Use your brain and devise the perfect strategy to kill the corrupt corpses. Make your team stronger by gathering gladiators and using them in battle.
20. Zombie Hunter: Killing Games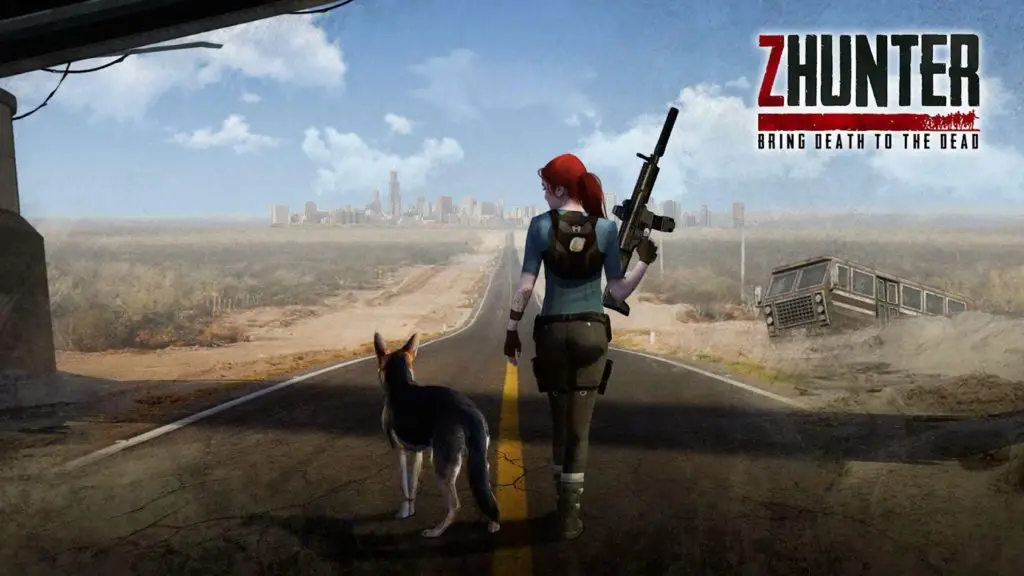 Zombie Hunter is different from other zombie action games. It is a realistic and funny first-person shooter title, where you are tasked to save innocent lives and stop the apocalypse.
It involves a lot of shooting and multiple levels. With each crossing level, you must improve your shooting skills and upgrade your weapons to last till the end. Showcase your shooting skills and become the best sniper in the city.
This game is all about hunting zombies and helping the survivors. By shooting special boxes, you will unlock dogs to help you hunt down zombies. There's no doubt that this is the perfect title for shooting game lovers.
21. Stupid Zombies 3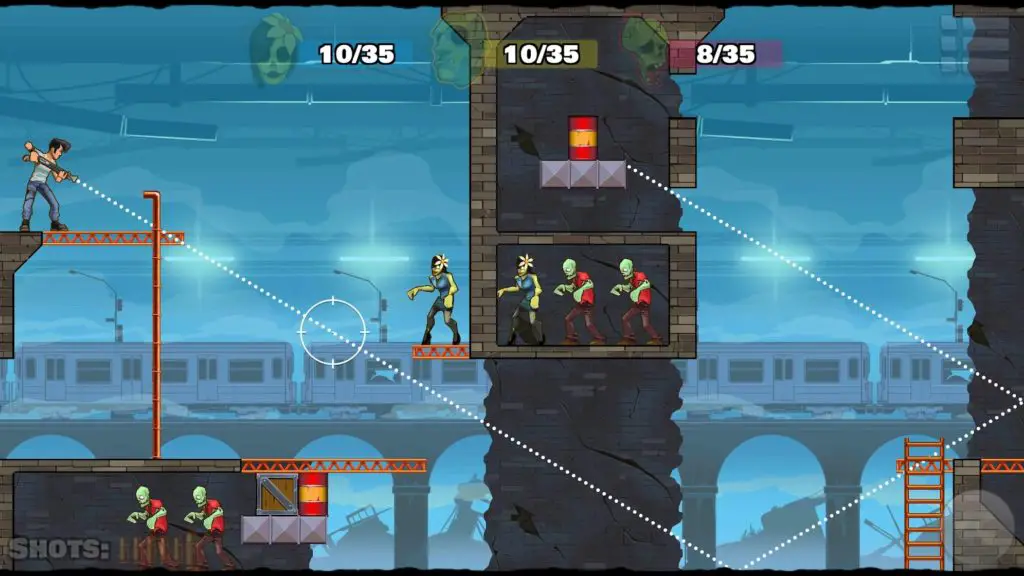 Stupid Zombies 3 is a fun game given four wild weapons. You must use these weapons to kill the zombies. There are over 200 different levels. But don't worry, it is not as difficult as other zombie games.
The zombies have risen again, and you must stop them from taking over. You have four powerful weapons, including the Trusty Shotgun, Grannie's Homemade RPG Launcher, Fiery Flare Gun, and the Baseball Bomber.
---
Protect Your Online Privacy With Surfshark
[The VPN that we use here at Tech Arrival]
---
This game doesn't require players to be very skilled. At first, it might appear as an action or shooting game. But actually, it is more of a trick shot puzzle game. This is ideal for players looking for something different to try.
22. Into the Dead 2: Zombie Survival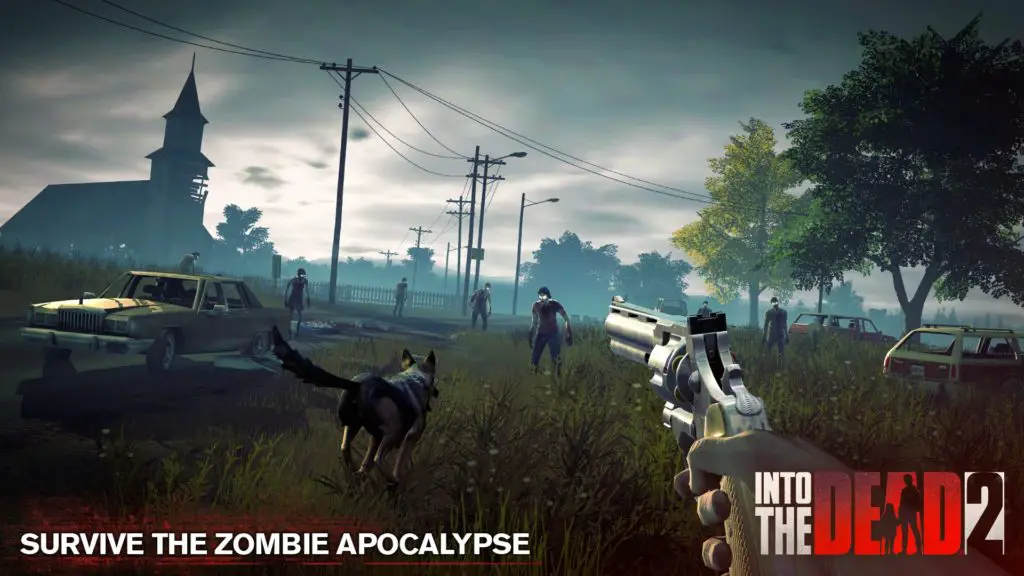 You can understand from the title itself that it is a sequel to the popular zombie action game Into the Dead. Anyone who has played the first installment will want to try their hands on the sequel.
It is a journey through the zombie apocalypse, where your only goal is to protect your family. You have an array of powerful weapons to kill the undead and save yourself from the massacre. 
It comes with an evolving story with more than one end. With hundreds of challenges and varied gameplay, you are sure to get addicted to the game. Besides the main story events, there are daily special events to showcase your skills to bag exciting prizes.
23. The Walking Dead: Survivors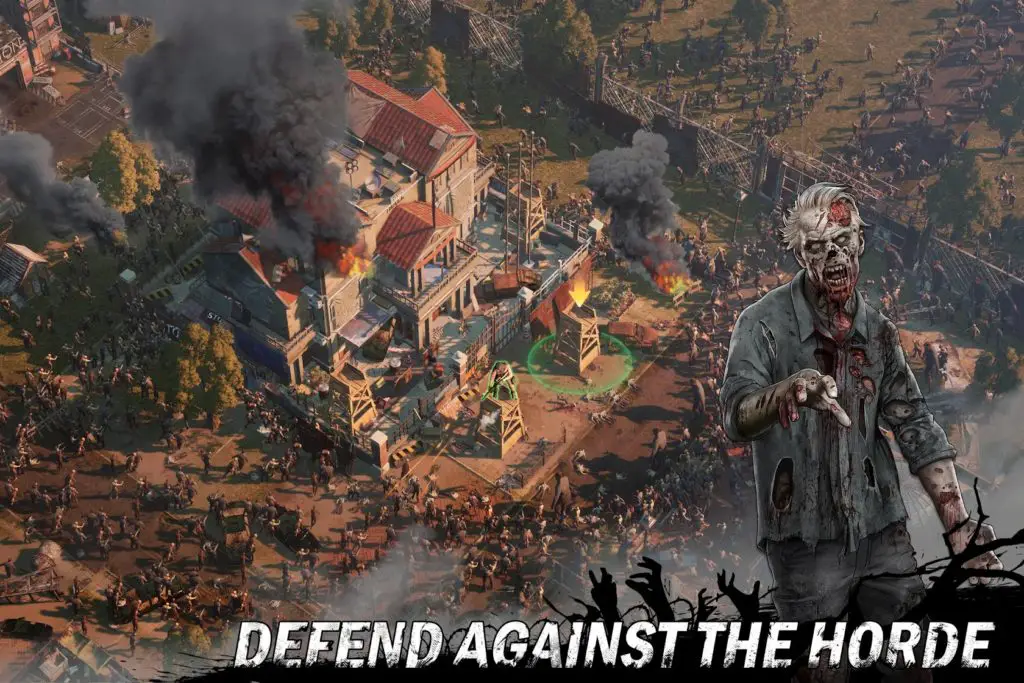 This is another exciting zombie game that you must play. The Walking Dead: Survivor is a battle for survival in a world captured by zombies. You must build your tower defense to survive against the dead and the living.
When playing a game like this, every decision you take matters. Whether you will cooperate or fight for domination, the choice is yours.
In the world of the Walking Dead, zombies are the least of your concerns. You will encounter other players from around the world who are much more threatening than the undead. The best way to cope with the challenges is to devise a full-proof strategy.
24. Zombie Diary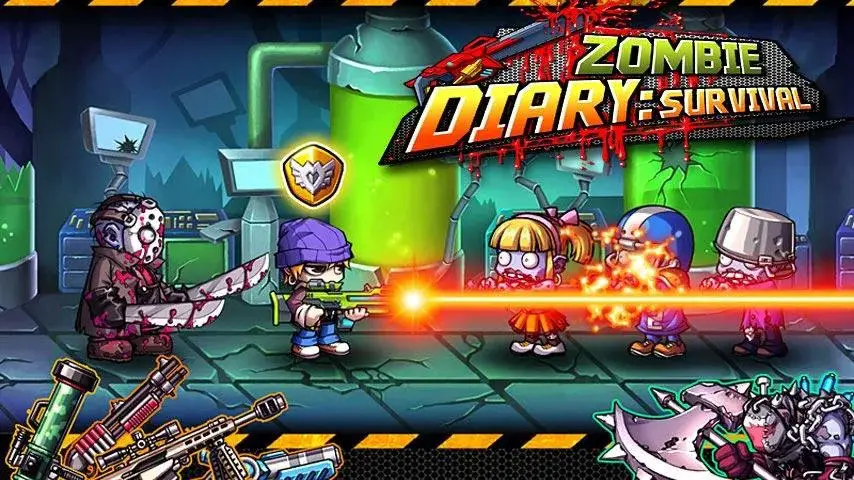 Zombie Diary comes with an epic storyline, where you journey into the world of the undead. It is a recording period about a miserable world and a person who is destined to save the whole of humanity. That person is you!
In this game, your mission is to kill all the zombies and save the world. The game will give you modern arsenals to help you defeat the corrupted corpses.
There are five-game playing roles and each with different features. You will also find different task modes. Even the zombies vary in terms of strength. Every time you complete an achievement, you are rewarded with coins and other perks.
25. Zombie Killing – Call of Killers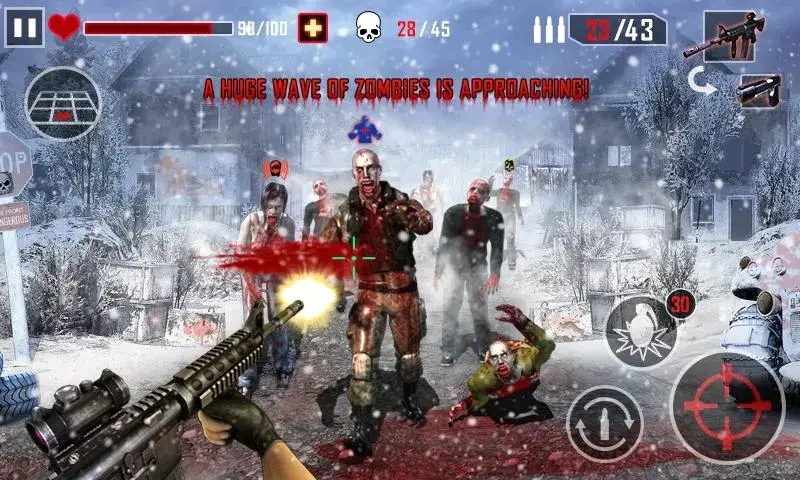 Even though Zombie Killer is a mobile title, it has visually stunning graphics. Along with that, it also gives you an immersive audio experience. It is one of the best FPS games with a zombie theme. It is a mix of crisp graphics and classic action.
---
Protect Your Online Privacy With Surfshark
[The VPN that we use here at Tech Arrival]
---
The world is affected by a terrible virus. People are falling sick, and things are out of control. It's the player's responsibility to save the world from being taken over by the zombie surfers. But it's up to you how to survive this chaos.
With intuitive touch screen controls, it becomes easier to play. You will be given a wide range of awesome weapons that can be used to smash fat bosses and zombies.
26. Zombie Frontier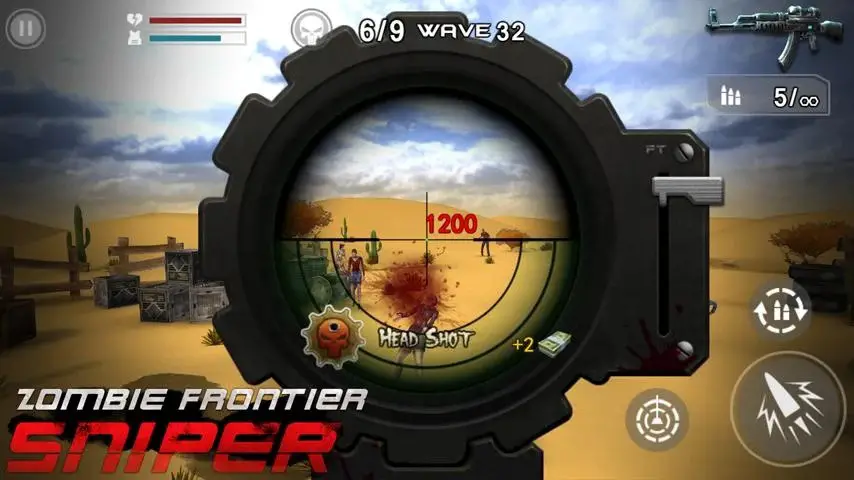 If you watched the hit Hollywood movie "Resident Evil" and liked it, you must give this game a try. Zombie Frontier is inspired by Resident Evil, where the deadly T viruses have taken over the world. People coming in contact with the virus are turned into zombies.
There are only a few survivors, and you are one of them. You are in a war against the zombies. You are tasked to kill different kinds of zombies using the available weapons. 
The developers have used stunning graphics and music to increase the excitement level. There are different difficulty levels and several missions to pass. You will also find new and unique bonus items.
27. Stupid Zombies 2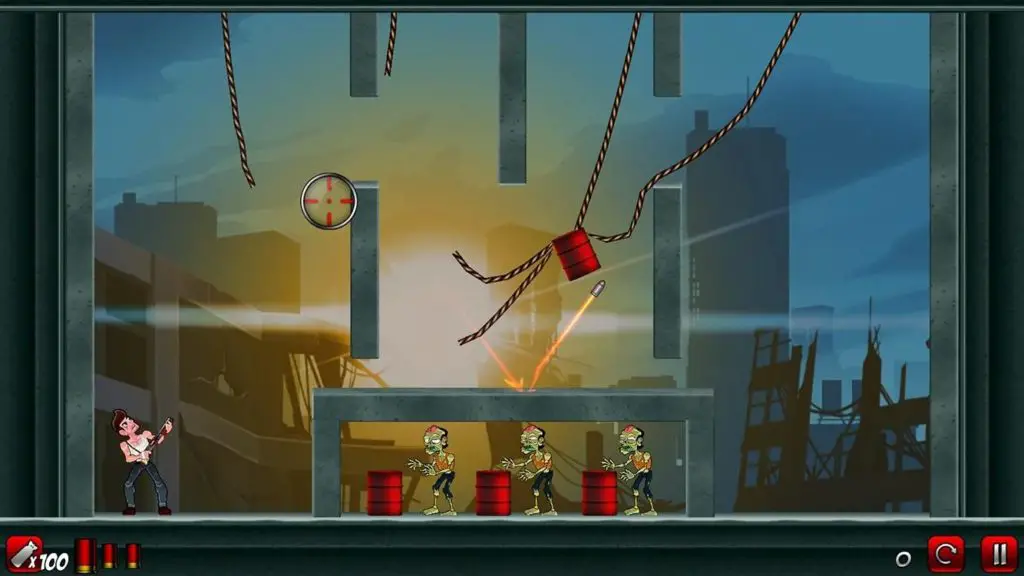 If you are into casual gaming, you should try Stupid Zombies 2. It is an adventurous zombie-killing game that will surely give you a good time. This game is all about you vs. zombies. So make sure that you stop them at all costs.
Unlike many other games, Stupid Zombies 2 won't hurt your phone's performance. It is not demanding and can run easily even on a budget device. 
Stupid Zombies 2 brings you fantastic gameplay, and it is better than the previous entry. You have 600 levels and various features that are integrated into the game. It allows you to pick between a female and male hero character.
28. Zombie Gunship Survival – Action Shooter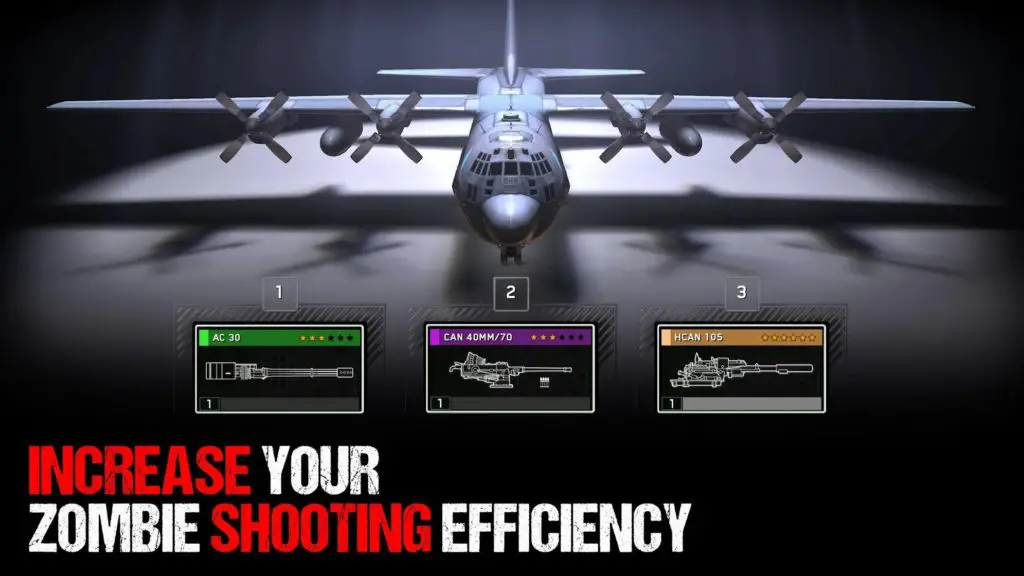 Zombie Gunship Survival is an action shooter game where you must fight to survive amid an apocalypse. It includes various exciting features that will keep you engrossed in the gameplay right from the start.
In a world where most of the population is turned into zombies, it's difficult to survive. But you must prove your worth by attacking the zombies from a military operations base. Build up your defense and help your troops to complete their objectives.
The game offers many weapons that can be upgraded to make them more powerful. As you go deeper into the game, you will encounter zombies with many terrifying abilities that will threaten your squad's safety. But you shouldn't give up and fight till the end.
---
Protect Your Online Privacy With Surfshark
[The VPN that we use here at Tech Arrival]
---
29. Prey Day: Survive the Zombie Apocalypse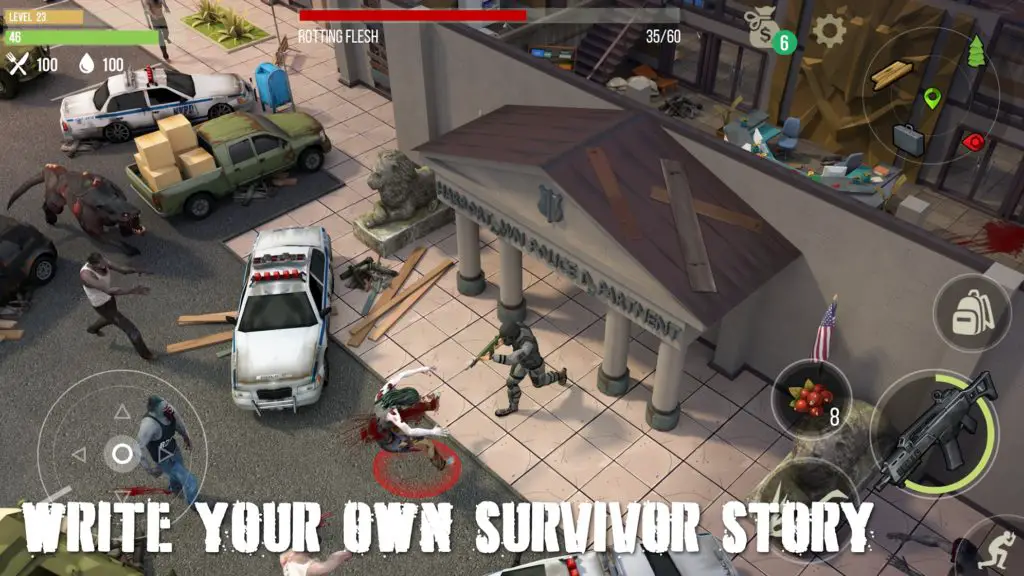 Prey Day is one of the most dangerous and scariest zombie survival games you will ever play. If you are ready to take on the challenge and try different methods for your survival, you should download this game.
In this game, you fight zombies and other players who are fighting for survival just like you. This game offers you the perfect platform to showcase your shooting skills, reaction time, and speed.
It is an online, multiplayer game set in a huge city after a zombie apocalypse. It features an open-world setting where you unite with other powerful players. If you consider yourself a pro player, it's time to test your skills.
30. Survival Games: Zombie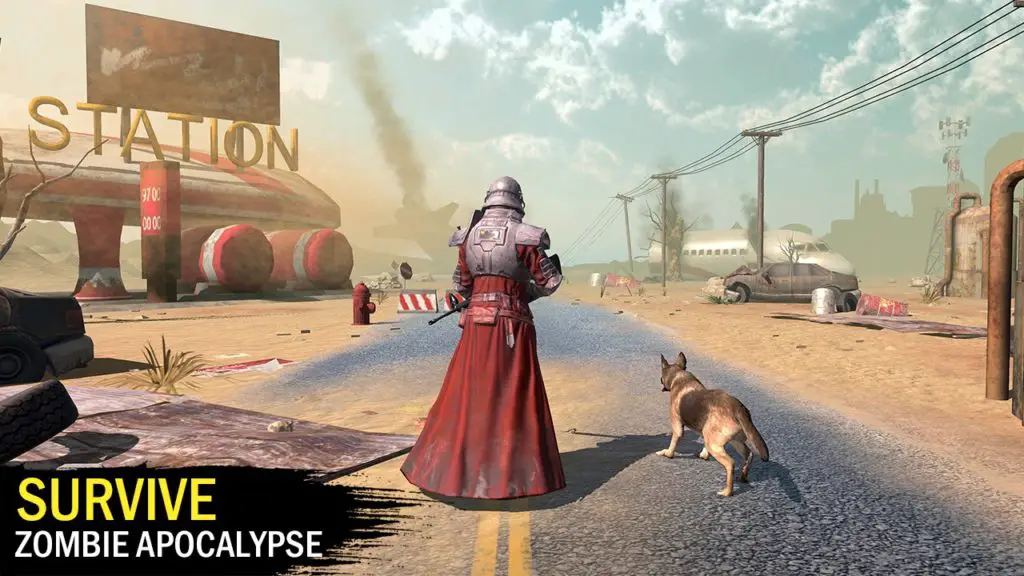 Lastly, we have Survival Games: Zombie. Like most other zombie games, Survival Games features a world hit by a zombie apocalypse. It has turned all humans into deadly zombies. The prime goal is to keep yourself alive till the end.
But surviving in a post-apocalyptic world becomes all the more difficult when you are hit with thirst, hunger, and cold. Besides zombies, you will also have to deal with other survivors as they may become enemies in this cruel world.
You must always stay alert and build a strong house for your protection. Collect survival tools, weapons, and other resources because that's what will help you survive.
If you are a zombie game lover, we are sure that you are not disappointed with the list. These are the best zombie-blasting titles available. Download some of these games for free and feel the thrilling experience of killing zombies.