Video is an invaluable medium in delivering content that has withstood the test of time. When it was first discovered in the 1950s, video started by compiling live images and converting them into electrical impulses, then saved on a magnetic tape. Through technological advancements, people can now take videos with ease using various devices.
Different media types and formats are available today, but videos undeniably stand out. Consumers love videos because they make great storytellers. Compared to still and motionless images, videos can engage viewers thanks to its flow and motion.
Video Streaming In The Age Of COVID-19
During this current global health crisis, many people are keeping themselves entertained through videos. According to a statistical report, video streaming among Gen Z and Millennials is increasing rapidly, with over 60% of their population streaming videos daily.
In relation to recent events, videos are an excellent medium in bringing simplified information to people. Health organizations design several content types and formats to present information about COVID-19. Compared to images and infographics, videos deliver quick yet rich and effective content that also involves other content formats.
Because of video streaming's popularity, developers further improved video content, and this gave birth to real-time video content called live streaming.
Live Streaming, Real-Time Possibilities
Essentially, live streaming is under the umbrella of video streaming, but the only difference is that live streaming, as the name implies, is a video recording that's happening live and in real-time. Despite varying time zones, you can stream these videos live anywhere you are in the world.
Live streaming is becoming a more appealing option recently than pre-recorded videos because video recordings lack the sense of urgency and immediacy that live videos offer. With live streaming, you can share urgent information, broadcast special events, connect to people better, and get more real-time possibilities.
It didn't take too long for video streaming platforms and services to adapt to these transformations. Almost every video-heavy site and application accessible today have live streaming features. Among several video streaming applications and platforms, it can be overwhelming to choose one that you'll actually use, but BIGO LIVE has you covered.
In this article, you'll explore what the live streaming app BIGO LIVE is, tackle its in-app features, and learn how to use the platform for making real-time possibilities.
What Is BIGO LIVE?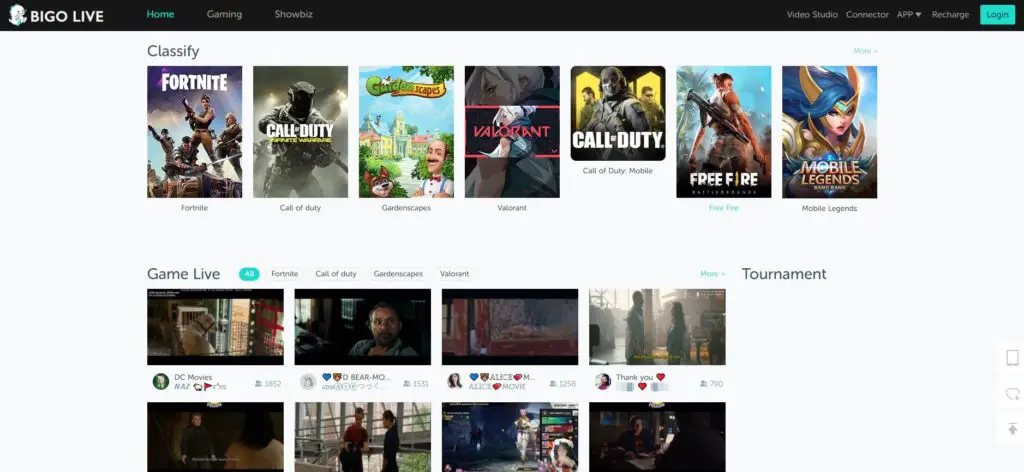 BIGO LIVE is a live streaming platform launched by the Singapore-based technology company BIGO Technology in March 2016. Within its four years of broadcast, BIGO LIVE has allowed millions of people around the world to share their unforgettable moments and experiences within their communities.
---
Protect Your Online Privacy With Surfshark
[The VPN that we use here at Tech Arrival]
---
Aside from live streaming, BIGO LIVE users can enjoy a plethora of other features and functions, which will be elaborated on later. While live streaming your important moments in life, you can share them with people and make friends, gain fans, and even earn money. Live streamers are usually categorized according to their interests and hobbies, such as gaming, makeup tutorials, cooking, and more.
As a responsible social media user, it's important to find the right apps that can suit your needs for information and entertainment. You can't just sign up on numerous platforms that you won't eventually use, as this can risk your privacy online. If you're interested in using BIGO LIVE, check out this BIGO LIVE review first.
BIGO LIVE's Popularity Around The Globe
BIGO LIVE succeeded in expanding its user base all around the world. To mark their fourth anniversary last April, they highlighted that the small BIGO LIVE community that started in 2016 and currently has 400 million users in more than 50 countries across the world, and 23.1 million active users monthly.
Moreover, BIGO LIVE is particularly popular in Southeast Asian countries, such as BIGO LIVE Thailand, Indonesia, Philippines, Vietnam, and more. In March, BIGO LIVE was crowned as the 6th most popular streaming app in the United States, and 5th worldwide, according to total in-app purchase revenue.
Due to restrictive health protocols brought about by the current pandemic, more users are hopping into live-streaming platforms to spend their time. As lockdown measures continue, there will be an expected increase in the use of these apps. Indeed, BIGO LIVE is an excellent app that gathers people closer digitally, if not physically.
Assessing Your Safety On BIGO LIVE
Recently this year, India banned BIGO LIVE and 58 other apps with Chinese origin due to their alleged data and privacy threats. Pakistan followed banning the app last July and warned its citizens over obscene, immoral, and vulgar content displayed in this type of apps. This boils down to the question: how safe are you when using the BIGO LIVE app?
BIGO LIVE implements strict community guidelines to protect your privacy in the app. Downloading the app is restricted only to users age 17 and above to ensure that children can't navigate inside. BIGO LIVE lets users enjoy their screen time without compromising their safety and privacy, which is what platforms should always follow.
However, parents should note that BIGO LIVE doesn't require age verification upon downloading and creating an account. Minors can successfully enter the platform using their personal information, including their name, age, and location.
Also, users can easily search the names of the other members, which pose a level of personal security threat. Members can openly write comments during a live stream, and your child might potentially read negative comments inside the platform. Thus, make sure to talk to your children about their social media safety.
The Perks and Features of BIGO LIVE
Moving onto the most exciting part of this guide, BIGO LIVE has numerous features that enable users to explore their own experiences within the platform. These features facilitate the overall use of the app, as well as the convenience of navigating different types of content mentioned earlier: showbiz, gaming, and more.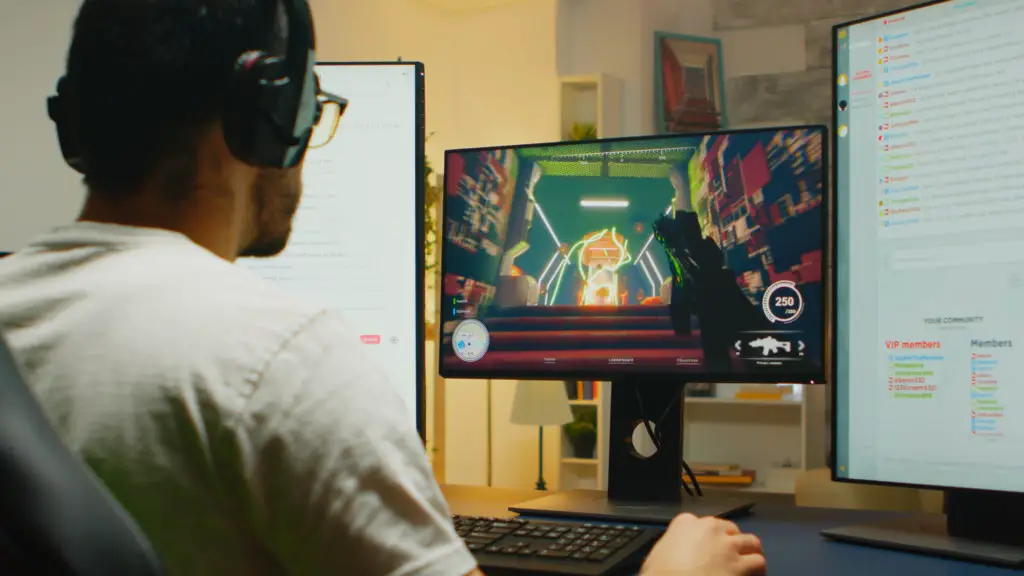 To specifically understand how the app works, here are the best perks and features that users can appreciate:
---
Protect Your Online Privacy With Surfshark
[The VPN that we use here at Tech Arrival]
---
Broadcast and Watch Live: Users are encouraged to share their daily moments and experiences—whether they're directly related to their niche or simply sharing their daily routine—and inspire the community.
Live Player Kill (PK) Battles: This platform also hosts gaming and live streaming where you can challenge and play with your friends or fans in live Player Kill or Player Knockout (PK) battles. To win games, you must collect the most diamonds, which are sent by viewers.
Real-Time Video Calls and Group Chats: You can invite your circle of friends, favorite fans, or have a one-on-one talk with the people you love. There's also a random chat option that pairs you with a user near your location.
How To Install BIGO LIVE
BIGO LIVE is only available in iOS and Android smartphones. To download the application, you can visit the Apple app store for iOS or the Google Play Store for Android users. You can also visit their website, and you'll be redirected to the app to be downloaded.
Setting Up Your Account In BIGO LIVE
Once the BIGO LIVE app is downloaded and installed in your phone, here are the steps to take in creating a new account:
Upon opening the app, you can choose to sign up with your cellphone number, Facebook, Google, or Twitter account. If you choose the cellphone number option, you should select the right country code and complete typing your number. If you want to proceed with your accounts, you'll be asked to log in to your chosen platform.
Then, to welcome you on the app, you need to provide your name, gender, hometown, birthday, and a picture.
You're signed up. Enjoy BIGO LIVE!
Being Famous In BIGO LIVE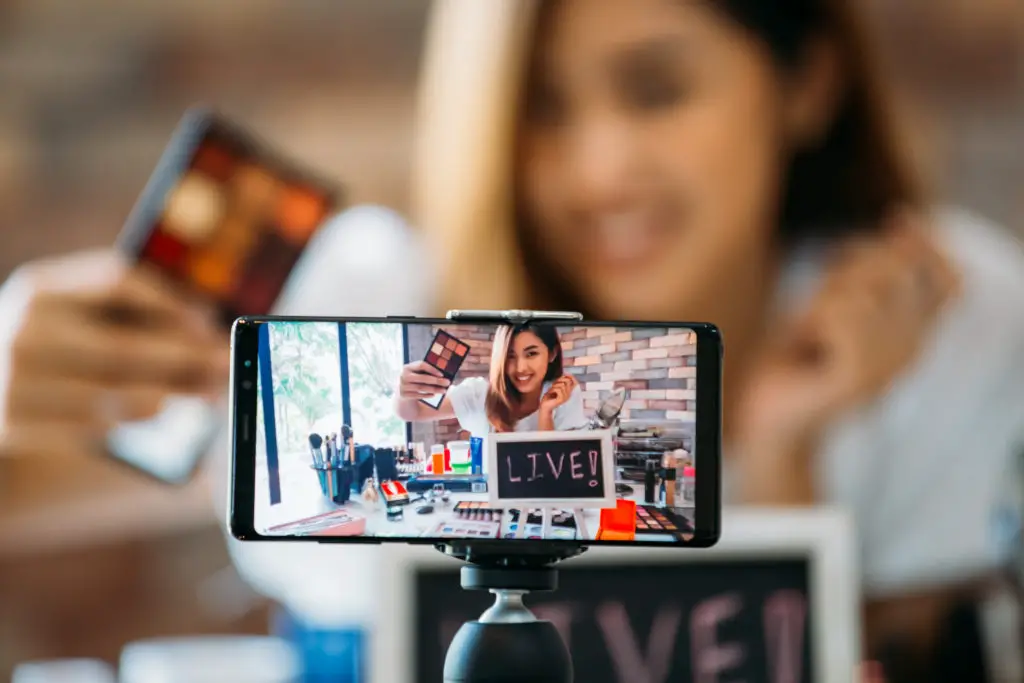 In BIGO LIVE, you're not restricted to becoming a small user browsing for entertainment and inspirations, but you can be a content creator yourself. However, if you want to be famous on this platform, you'll have to be a basic user first and work your way up.
Take note of these useful tips in becoming famous in BIGO LIVE:
Curate a pleasing profile with your most confident picture and well-written description.
Make your broadcasting ambiance pleasant and creative, but still professional. It's noteworthy to invest in recording equipment as well. For instance, become a better gamer by investing in good gaming peripherals.
Find the right niche for you, and don't try to fit int a position that you don't genuinely enjoy.
Connect with your community through the screen by having engaging interactions such as maintaining eye contact, answering their questions, chatting with them, and more.
Wait, I Can Earn Money, Too?
To level up your BIGO LIVE usage, you can successfully earn money, which is the top reason new users enter this platform. Watch this BBC short feature about how young people with talents from the small cities of India capture fame and money through BIGO LIVE
With the right talents, skills, and personality, you can also generate an income in two ways:
Converting virtual gifts to real money. It will take a great time to build your fan base. But once you increase your popularity, fans can send some virtual gifts that can be converted into 'beans,' then transformed into real money. Currently, you must have 210 beans to earn USD$1.
Becoming an excellent host or recruiter. Another option is to become a host or recruiter of a live-streaming broadcast. Essentially, this requires great communication skills with people, and you also need to maintain a monthly quota on your performance to continue earning.
Takeaways
Thanks to today's technology, you'll never run out of options to share information, experiences, and inspiration to other people. With a mere touch on your mobile devices, you can reach thousands of people around the world. As long as you have an amazing platform like BIGO LIVE, live streaming will remain as a valuable tool in changing the world, hopefully for the better.