While we've already discussed the need of any enterprise to have an app that would represent their business on various mobile operating systems, today we would like to focus more on the trends of the industry as well as steps one should take to pinpoint the best company to develop an app. So before you start searching for anything about mobile app development companies on Google, let us draw your attention to important aspects.
Important Statistics
First and foremost, remember that people tend to spend more and more tie on their phones. According to recent data, the number of mobile app downloads is growing tremendously. With 178.1 downloads in 2017, the expected numbers are supposed to reach 258.2 billion by 2022.
It means that the popularity of smartphones is growing, and considering the fact that over 80% of the time is spent within various apps,  we can safely say that any business could benefit from a mobile application that would represent them.
However, there are two things that scare many business owners and boards of directors:  mobile app development cost and inability to choose the right mobile app development company. While the financial aspect might vary depending on the initial requirements, needs of the business and expected result, we would like to help you in the process of choosing the company that will help you bring the business to the next level.
Best Practices of Mobile App Development
There are several things you need to keep in mind before rushing into any decision. Yes, a lot of companies offer their services in mobile app development, but you need to know what you are looking for i.e. computer programmers for hire. And in order to do that, let us share some important information explained in simple terms.
Proper Choice of the Platform
There are three types of applications that are now popular in app development. They incorporate different approaches and serve various purposes.
The native application, built using Swift or Java, have the best-optimized performance. Typically designed for a specific device and its OS, they utilize opportunities provided by each device. Some of the benefits of the native app include:
Rich user experience, as apps are built to use the full potential of the device;
Broader functionality and easier user flow;
Quality assurance and feedback via rating application stores of each OS.
Among the downsides, the cross-platform mobile app development is long and expensive, as it requires multiple teams to be hired to support apps for iOS and Android.
Web-based app (also known as PVA (progressive web application)), it is developed as a mix of JavaScript, CSS, and HTML, which allows the app to be cross-platform and universal for all major browsers. Generally, web apps are meant to serve a narrow and specific purpose. Among its disadvantages, are integration (not all OS features can be used) and performance (application uses web view for rendering)
Hybrid mobile app development is less expensive in both development and support.  The main idea is to have a framework that will integrate with the mobile operating system so that developers can write an application regardless of the device an end-user will have. Most the modern apps, are hybrid, as it:
---
Protect Your Online Privacy With Surfshark
[The VPN that we use here at Tech Arrival]
---
Removes the need to support integration with the new version of OS;
Offers integrations with the file system on a device;
Utilizes one source code with little amendments for each OS;
Uses an embedded browser to display dynamic content.
The problem is that any framework used to build an app adds the new layer to an application that is not good for performance and they don't allow an 'offline mode'.
Smart Design
With the recent tendencies of 'zero design', it might seem like a good idea to cut some corners and reduce development costs by not hiring a UI/UX designer. If you believe that there is no need to improve user experience, let us ask you one question. Are you sure there is no way to make the user's life easier?
The design is now about beautiful images or cute emoticons, it's about creating a journey that will fascinate yet won't be a puzzle. It means that:
Reduce the amount of information per screen;
Minimize the number of questions users have to ask from the beginning (instead, offer 'customization via questions';
Navigate the process and help users find mistakes faster (we all hate when after filling in the long-form, you are told something was wrong in the 3d line);
Allow autocomplete fields and offer help without being annoying.
User experience is everything for the mobile application. It should be simple and short, built around strong core features.
Optimization and Performance
One of the worst things that make clients angry, is a slow or broken app. If you open the app store and look for negative feedback, you will notice that major complaints from the clients come from either inability to log in (or even register) and slow performance.
There is an option that was utilized by several famous apps. Clients were offered beta-version of an app in return for their feedback. This allows us to reduce the amount of negative feedback and gather relevant information about performance and overall impression. And while choosing a software development company, make sure to find the one that will help you with the support of a newly launched app and will have a plan for optimization.
Device Features
So while traditional apps and websites rely on mouse and keyboard to navigate and interact, mobile apps rely heavily on touch and tap. Modern apps should use this to provide their user with simple, yet elegant solutions (e.g. Tinder based the whole app on swipes solemnly).
How to Choose the Most Suitable Vendor for App Development?
Having to choose a company or developer that might change the way you handle your business, is a tricky task. Any mobile app development company would say that they are either 'leaders of the market' or 'rousing stars of the industry'. And while we all know trusting self-advertising is not a good idea, you need something solid to rely on. So here are simple steps to take if you want to learn how to hire a mobile app developer.
Conduct a Preliminary Research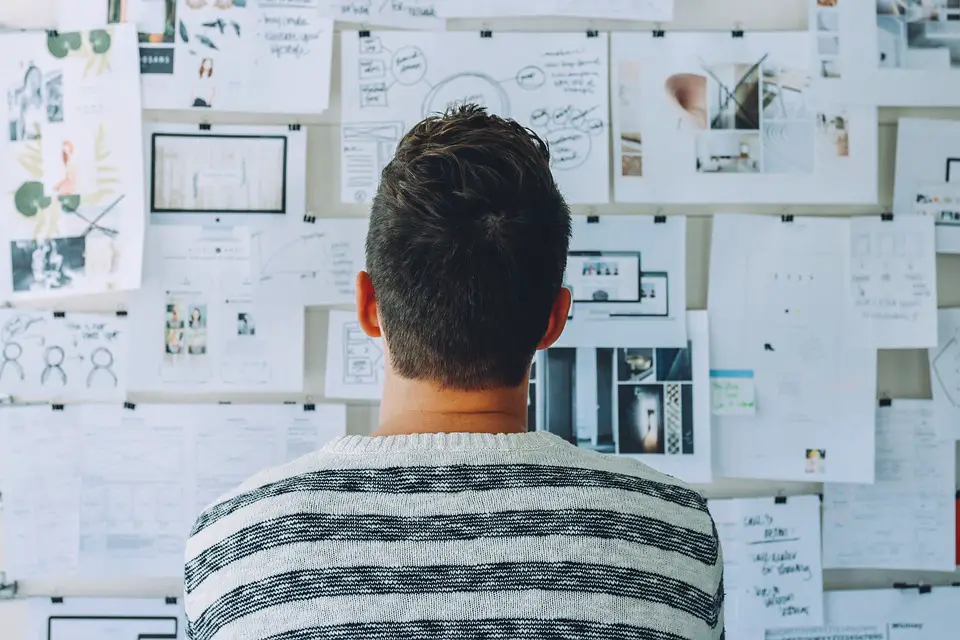 Before development begins, a solid business focus should be determined. Research can provide data to set a proper place on the market and find a unique niche. Plan for the market you can cover, the number of users that might use your app and probable profits.
Establish the Expenses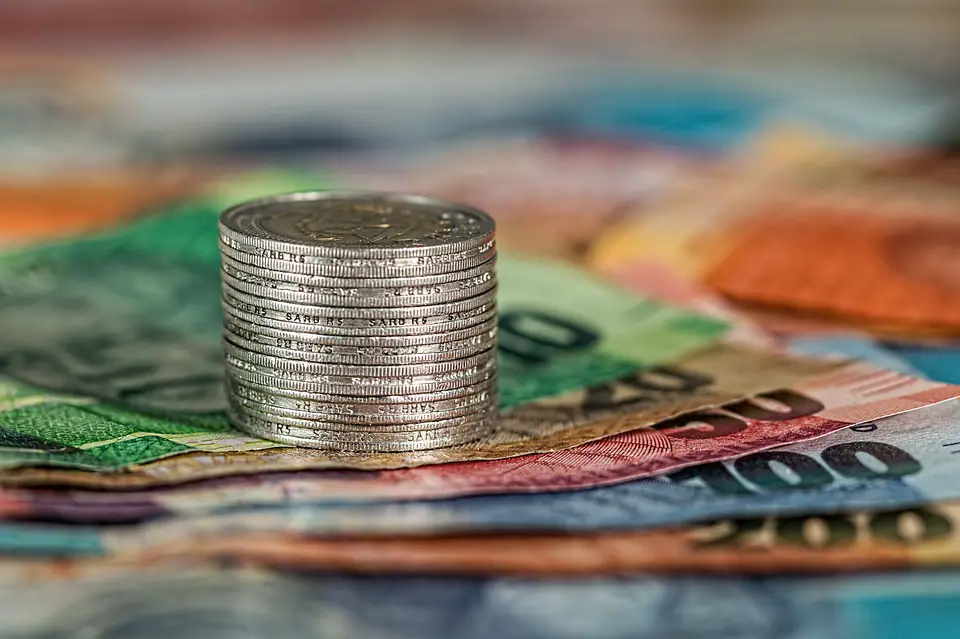 Once you learn what do you need and what revenue you might end up with, you will be able to calculate the expenses your company can handle and thus, calculate the cost. This might help you decide whether you can afford an in-house team or need to outsource.
Look Thoroughly
In the preliminary stages of your search, pay attention to various development companies both in your country and abroad. You have to find the company that:
Has relevant experience and examples of work done;
Shares your approach and can be flexible in negotiations;
Obtains relevant and honest feedback from other clients;
It provides a pool of specialists to choose from.
Define the Project
Know your target audience. You need to know your market in order to make the right choice. If you expect users from Europe, you need to pay specific attention to security, as mobile apps use a lot of sensitive data. In order to define the technical details for your project, you developers need to know where and how the data is supposed to store, are there any additional requirements (GDPR), etc. A security breach can become a great problem and data loss can provide some legal issues.
Choose the platform. Native apps that run on iOS and Android will require a dedicated professional with specific skills and knowledge, while the hybrid app can be designed by a single team. On this stage, think if there will be a need for offline mode for your app.
Think of the content. Different types of content (both produced and stored within the app) will require a different approach. So make sure to describe the content your app will exploit. Try to plan ahead and predict what content might be used in the nearest 12 to 18 months.
Be honest and realistic. While describing your dream app, you need to be critical. Are all of those features necessary? What sections or services are vital for the launch of the application? What features can be deployed later or eliminated from the mobile app?  
Think Long-Term
Despite all the best efforts from all the parties involved, app development is always long-term cooperation. So choose the company that is open about its project management methodologies, performance evaluation, and lines of communication.  
Modern companies, regardless of their size, might have in-house developers who take care of their website. However, if you are looking for expansion, a simple website is not enough. So in order to find the best company to hire for app development, a business should have a clear vision of what needs to be done, realistic expectations about the cost and time of development, and be ready for long-term cooperation with the chosen team of professionals.