The concept of crowdfunding has become highly popular even since the emergence of crowdfunding platforms like Indiegogo and Kickstarter.
Crowdfunding is an efficient and convenient way of raising funds for aspiring entrepreneurs and businesses. They take advantage of crowdfunding to meet their capital needs, and in turn, they pitch their business idea directly to the public.
This method of raising funds has many advantages. It eliminates the need to depend on banks and other financial institutions. This proves to be useful mainly for small businesses and start-ups looking for capital to fund their new product development.
Many successful companies like SkyBell, Pebble, and others have taken advantage of crowdfunding to meet their capital needs. Thanks to all the crowdfunding platforms that have made this possible. 
If you plan to run a crowdfunding campaign for your business, you are in the right place. Because before you do so, you should know the pros and cons of it.
Also read: 5 Best Soft Skills for Business
What is Crowdfunding?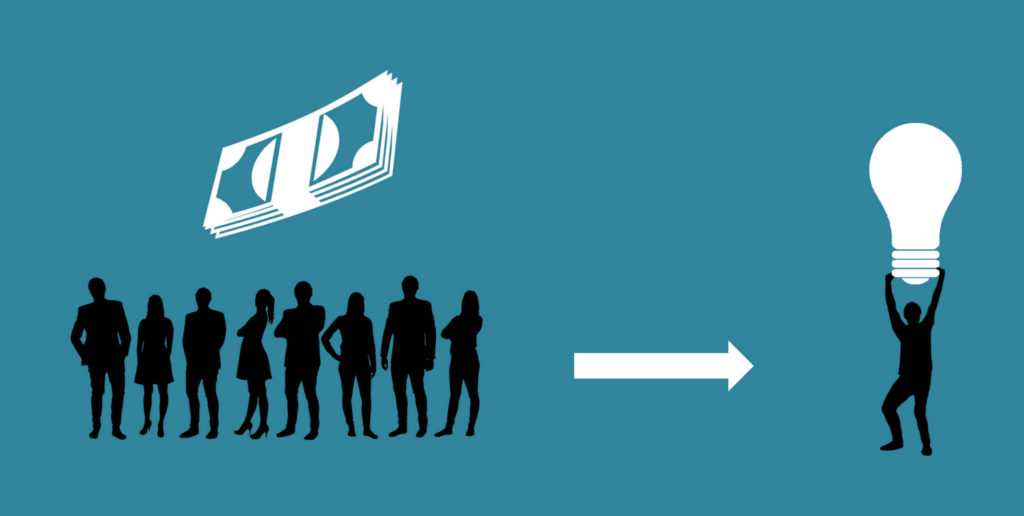 Before we start discussing crowdfunding's pros and cons, let us first learn what it is or how it works.
In simple terms, crowdfunding can be described as raising money from a large number of people. A company collects the money to fund new product development or project.
To run a crowdfunding campaign, you need to first determine the following things:
Create a detailed description of your service or product for which you need the money
Type of crowdfunding you want to conduct
The exact amount of money you need to collect through the campaign and why
Duration of the crowdfunding investment round
Once all this is done, you need to follow these four steps:
Assessment of your project
Publication
Promotion of your venture
Closing the project
To run a crowdfunding campaign, you need a crowdfunding platform. You can check out details on how to start a crowdfunding platform online. There are enough articles to replenish your knowledge on this topic.
Pros of Crowdfunding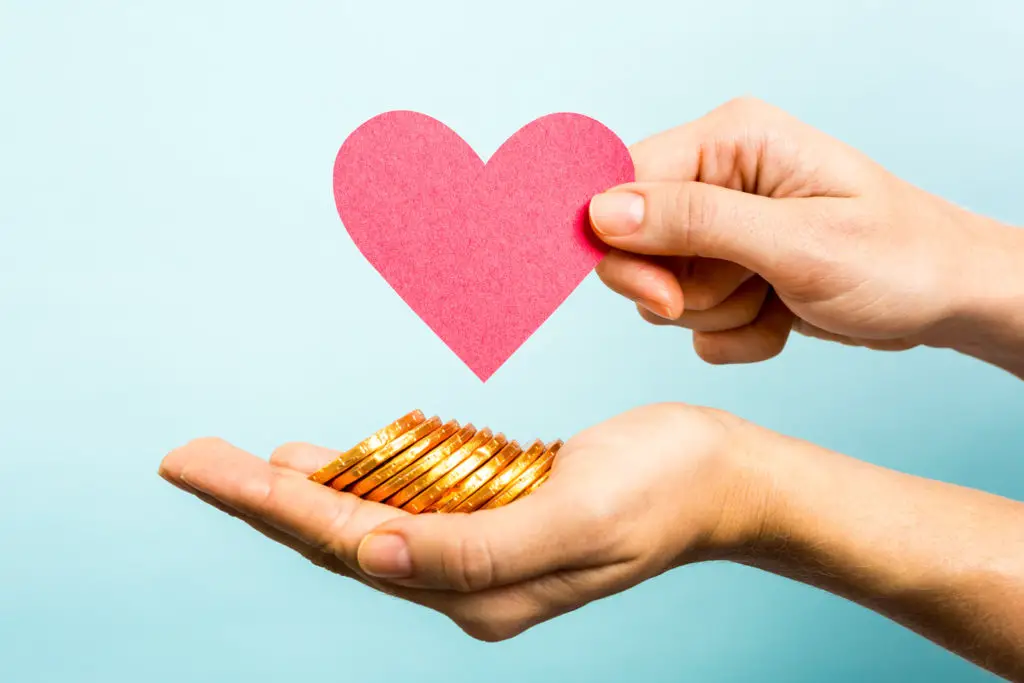 Crowdfunding has many upsides for businesses. This include:
1. Serves as a great alternative to banks
One of the main advantages of crowdfunding is that it serves as a great alternative to banks and other financial institutions. As you may already know, applying for loans can be difficult for start-ups and small businesses. 
In most cases, they are denied loans because traditional banks perceive such businesses as potential risks. Even if you secure the required bank credit, you have the burden to repay it with large interests. On the other hand, you don't have to go through any of this trouble when you opt for crowdfunding campaigns. It provides access to different forms of donation, funding, and interest-free loans.
2. Easy accessibility to funds
When it comes to collecting capital following the traditional route, businesses entrepreneurs are faced with two main problems:
They do not qualify 
There are very few venture capitalists to provide to the entrepreneur community
This puts small businesses and start-ups in a tight spot. Instead of trying to raise money through the traditional mediums, you should opt for crowdfunding. With the help of a crowdfunding platform, you can meet your capital needs. Choosing crowdfunding campaigns means you don't have to rely on banks and financial institutions to lend you money.
3. Opportunity to test the marketability
One of the main advantages of crowdfunding is that it allows you to test the marketability of your new product or service. The crowdfunding concept is based on pitching your business idea to the public to encourage them to invest in your project. People interested in your project invest their valuable time and assess the idea before investing.
This helps you to check how your business idea is received by people. If the funding is raised within the set investment time, there's a chance that your business idea will be successful. In other words, it helps you to gauge the success of your business model before launching it in the market.
4. Increased network
Crowdfunding platforms don't help you to hunt down investors. But they help you to spread your network. Not just that, but it also attracts a lot of attention to your business, which can be beneficial for your business in many ways.
Through crowdfunding, you cannot get investors' attention, but sometimes newsletters reach trade media and social media. In some cases, it also grabs the attention of national media. This, in turn, helps to boost your crowdfunding campaign.
5. Reduced financial risks
Another big advantage of crowdfunding is that it involves very less financial risk. It allows you to test the water without putting yourself at heavy financial risk.
---
Protect Your Online Privacy With Surfshark
[The VPN that we use here at Tech Arrival]
---
As mentioned before, the entire progress helps you to test the marketability of your business idea. With crowdfunding, you are raising money from the public instead of banks. Therefore, you have reduced financial risk. If your business idea doesn't prove to be a hit, you can reduce cut inventory, new hires, marketing, etc., until the underlying issues are solved.
6. Choice of platforms
As already mentioned earlier, crowdfunding has become increasingly popular among businesses. This is mainly because of the advantages associated with it. Today, more and more people are signing up for crowdfunding platforms.
With the rising popularity of crowdfunding, the number of crowdfunding platforms has also increased. Today, you will find several crowdfunding platforms, and many of them specialize in certain niches. This means businesses can select from a wide range of platforms with different fees, communities, specializations, and incentives.
Cons of Crowdfunding
Despite all the good things, crowdfunding has certain drawbacks that you need to be aware of.
1. Not flexible
One of the biggest cons of crowdfunding is that it doesn't allow you to change your campaign once you launch it. In other words, you cannot change the Ts & Cs, description, and allotted time.
In case you are forced to make any alterations to the campaign, there is a high chance your project will become void and null. If that happens, then you will have to give investors a refund. This is why you need to be clear about everything related to your project. Because once it is published, you cannot make any changes.
2. Takes a lot of time and preparation
The process of crowdfunding is a very time-consuming one. It takes a lot of effort and preparation to run a successful crowdfunding campaign. You need to communicate with investors regularly. Not just that, but you also need to prepare detailed financial reports, plans of action, forecasts, etc.
All this is required to run a crowdfunding campaign, after which you need to put the plan in place. Once that is done, then only you can launch the campaign.
3. Not suitable for a non-commercial project
The thing about crowdfunding campaigns is that they are successful in commercial projects. But when it comes to business to business ventures, it can get very difficult to raise funds. This is one of the biggest cons of crowdfunding. 
Crowdfunding is largely base on the investment community. When they see a product that has a strong impact on consumers, they are interested in investing in it. But things change when it is a B2B project. Non-commercial ventures are more difficult to identify. Also, their value remains unclear for the most part.
4. Platform fees
No doubt, you will come across many crowdfunding platforms out there. But all crowdfunding platforms charge a percentage of your overall investment. So if you thought they help you for free, you are completely wrong about it. For example, popular crowdfunding platforms like Kickstarter and Crowdcube take a 5% cut from their clients.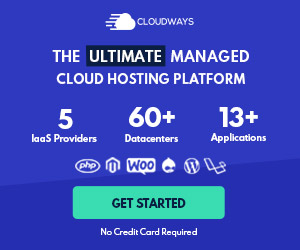 Not just that, but you are also required to pay extra fees for payment processing. Before you jump into crowdfunding, you need to calculate all the hidden costs. This is especially important for new and small businesses.
5. Increased transparency
When you opt for crowdfunding, you choose to disclose vital information about your business to the public. Not everybody is comfortable giving up financial and other important information just to raise funds. It is because of this reason; many businesses opt out of crowdfunding as they don't want their business information to the public. 
However, if you decide to raise funds through crowdfunding, you will have to make all business details available to investors. They will want to know each and everything about your business before they invest. If you see it from their point of view, they are right. That's because they need this data to make a well-informed decision. So if you are willing to be transparent, then crowdfunding is for you.
Also read: How to Keep Accounting Records for Small Business
Crowdfunding has both pros and cons. To decide whether you want it or not, you need to weigh all the advantages and disadvantages. You should opt for crowdfunding only if you are willing to deal with the cons. If not, you will have to look for some other way to raise funds for your business.