Whether you are building a PC or getting a new laptop, if there is one thing that is one component that is indispensable to any gamer it is the graphics card.
A graphics card can make or break your gaming experience and this why is it an absolute must that you make an informed decision.
But how do you do that with tons of models and brands to choose from? Plus, there are so many factors to consider ranging from the type of monitor to even the game settings.
Well, relax, we did all the digging and research for you and compiled this Ultimate Guide to Buying the Best Graphics Card for your laptop so you never go wrong with a graphics card, ever.
Also read: 11 Best Game Recording Software for Windows
AMD or NVIDIA?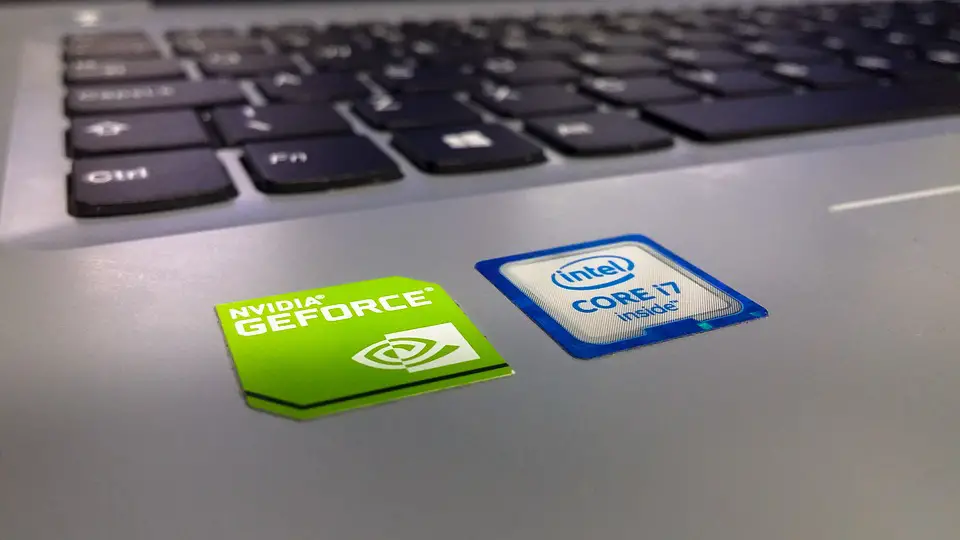 When it comes to graphics cards, AMD and NVIDIA rule the roost and truth be told, that comes as no surprise. Why?
Because whether you are looking for something on a budget or brute power, these brands have you well-covered.
For budget buyers, AMD is the go-to brand. That is because even the most powerful of AMD graphics card will cost you a mere $500. Yup, that is the AMD Radeon RX Vega Pro. This graphics card is good enough for 1440p resolutions and also supports VR headsets.
But if you want the superman of graphics card, NVIDIA steals the show any day with its RTX Cards. These cards can support 4K and AI Technology. But remember, with benefits, come big costs as the RTX cards can easily cost you between $1000-$2000.
On the budget side of things, the NVIDIA GTX 1050, NVIDIA GTX 960M, AMD Radeon 560 are the graphics cards you will find in cheaper gaming laptops.
---
Protect Your Online Privacy With Surfshark
[The VPN that we use here at Tech Arrival]
---
Now, until and unless you already have a favorite brand, the card you opt for should be based on whether your monitor supports AMD FreeSync or NVIDIA G-Sync.
The G-Sync is often found in most high-end gaming laptops that give you mind blowing refresh rates of 144Hz or even 240Hz while the FreeSync is available in standard 60Hz or 120Hz monitors.
Note that Finding the right match will make your gaming tear and lag-free (just the way gaming was meant to be).
Compatibility
Trust me, one of the most heart sinking moments is when you buy a new graphics card only to find out that it is to the right size (oh, the horror). This is why it is important you know the exact amount of room the case provides.
Another factor that defines compatibility is the power connector. Most of the badass GPU units require well above 75-watts that PCIe slots come with. So what do you do?
All that is needed is a makeshift PCIe power connector available in 6 or 8 pins. In case your power supply does not come with this connector then it is about time you got an upgrade or buy an adaptor capable of drawing in more power.
Memory
The saying, the More the Merrier does not hold true in case of graphics card memory (contrary to popular belief).
So how much graphics card memory does your gaming laptop or PC really need?
Well, this comes down to the resolutions and the number of monitors you plan to run the game on.
If you happen to be playing the game on 4k resolution and plan to connect your laptop to multiple screens, then yes, you do need a higher dedicated memory of about 8GB or more.  For playing games at 1080p, 3GB to 4GB of RAM is ample.
But what is more important than the memory is the bandwidth and this is often referred to as GDDR3 or GDDR5.
---
Protect Your Online Privacy With Surfshark
[The VPN that we use here at Tech Arrival]
---
And the GDDR5 is the obvious choice between the two because it offers double the bandwidth GDDR3 would. And that remains true even if the GDDR5 has a smaller RAM than the GD.
Also Read: Most Graphic Intensive PC Games this year
TDP
With all that processing that your GPU does, it is bound to produce a lot of heat. But how much heat does a GPU exactly generate?
Well, this comes down to the power consumed by the GPU which is indicated by the Thermal Design Power value or the TDP value (the same value also used in regards to a CPU).
The more the power, a GPU or CPU need to run at an optimal rate, the more heat they are likely to generate. So until and unless you are willing to spend on a cooling pad, I would recommend you go for a GPU unit a lower TDP.
TDP values between 180-250 are ideal as these GPU units keep the heat to minimum while giving you features good enough for games like GTA V, FIFA 19 etc.
CUDA Cores or Steam Processors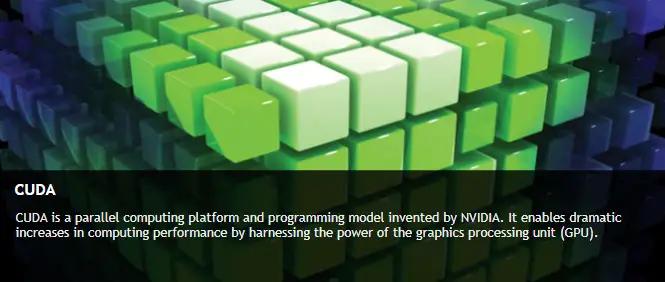 Yup, even this feature matters especially when talking about gaming and the reason behind it is because tells you about the number of processing unites your GPU has.
CUDA Cores or as it stands for Compute Unified Device Architecture and is identical to what Steam Processors are to AMD.
In simple words, the more the number of cores, the clearer will be the output which just what is needed when playing graphic-intensive games like GTA V, Halo, Call of Duty etc.
Do I need a GPU with Ray Tracing and AI?
Currently, I would suggest going for a GPU unit that provides you a benefit today rather than tomorrow. You do not want to be paying for features you won't use until and unless you have the big buck to spend.
That is because these features are still in their initial stage and only time will tell what kind of support it can garner in the gaming industry. Truth be told, plenty of similar GPU units have come and failed so unless you are open to the risk, let's stick to what works for now.
---
Protect Your Online Privacy With Surfshark
[The VPN that we use here at Tech Arrival]
---
Is buying a used graphics card a good idea?
Buying a used graphics card can definitely be a bargain but only if you purchase it from a trusted seller. So what exactly defines a trusted seller? Anybody with a 95% or higher rating is one you sure can trust.
Check out sites like eBay, Amazon or even Facebook Marketplace to get in touch with these sellers.
Are shared graphics cards could for gaming?
The benefits of using shared or integrated graphics card are that they use less power and generate less heat when compared to a dedicated GPU unit but that has its downsides as well.
That is because these graphics cards do not support high-resolution media and thus are only perfect for light games like PUBG etc. or you can play games at a lower setting.
Few Top GPU Recommendations are:
Conclusion
Hopefully, by the time you are done reading with the article, you know exactly the brand and graphics card you need.
The choice often comes down to budget and the kind of games you will be playing plus, the resolution you would be playing the game in.
If you have used any of the above graphics cards or think there is a graphics card that we forgot to mention, do write to us in the comments below.