Do you have a YouTube channel or you are planning to start one? This post is especially for you as in this post I'll be discussing the top 3 strategies implementing which you can grow your YouTube channel like never before.
In the past decade, we have seen a lot of changes when it comes to the usage of YouTube. The platform which was once used for viewing videos has now become one of the biggest platforms to earn monetary benefits.
Everyone knows that you could earn a pretty good amount of money through YouTube.
Setting up a channel on YouTube is a simple task. The more cumbersome and somewhat difficult one is to grow your YouTube channel with subscribers, views, and revenue.
However, the biggest factor for any YouTube channel is its Subscribers. More the Subscribers, the probability is that your video will be viewed by more people and in return will generate more revenue through ads.
But do you know that around 90% of the YouTubers leave the platform in their first year itself? This is mainly because most of them come for instant fame and money and they fail badly when they see their expectations are not met instantly.
You should realize that reaching your audience will take time. Especially when it comes to YouTube, I would only suggest it to people who are passionate about their skill and talent and no matter what happens, they will regularly post quality content on their YouTube channel.

Nobody becomes an overnight star on YouTube. It takes time, passion, creativity, and hard work to make it big on YouTube. For example, the largest tech channel of YouTube MKBHD started in January 2009, and it took him a few years to get fully established and popular.
In this post, I will be discussing the three basic but the most important factors which will help you to start and grow your YouTube channel fast with a bang.
How to grow your YouTube Channel?
Let's start the session, shall we?
Use a Proper Channel Name, Logo and Cover
Channel Name is the most fundamental element of your YouTube Channel. Now, many of you may feel that in the end, it's the video which attracts the audience. I agree with you but, if you want to make your YouTube channel as the next big brand on the platform, the channel name, its logo, and the cover picture plays a significant role.
Also read: Find Competitors Keywords That Brings More Traffic
Now, just for a quick exercise, let's take an example:
Take the channel "BB Ki Vines". I know that you have laughed a lot on Bhuvan's videos. Now let's take some key elements from his channel. His channel name is quite brandable and goes in context with the videos he posts on his channel. The term "Vine" stands for pulling a leg of someone and totally relates that the channel will host comedy videos.

Now take his channel logo. He has used his caricature. This is also apt as he is making his videos all solo by single-handedly enacting all characters.
I hope you get my point now. In the long run and to make an impression on your audience, it is crucial to have a good and relevant channel name, channel logo and cover. This will also cause a significantly increased subscriber on your YouTube channel.
Create Amazing Channel Intro
Now suppose, you are watching a video from a tech or gaming channel. How would you feel if the video misses the introduction part? Let's take a scenario:
Suppose you are watching a video which exactly started from the main content without giving a proper introduction about the channel or the about video. What if you were expecting the video to be about Samsung but in the 4th minute you come to know that the video is about Apple.
Also read: Get More Comments on Your Blog Quickly
In most of the cases, the viewer will close this type of video in the first 10 seconds. No, I am not making an assumption, it has been proved that the first 10 seconds of your video will decide whether the user will watch the rest of your video or not. In this case, it is always and always recommended that you start the video with a proper introduction. Check out this video from JerryRigEverything channel:
For this, you can use various YouTube Intro Maker These platforms will help you to make astounding intro videos for your YouTube Video. You can use these platforms to make intro videos for your channel and video introductions to tell your viewer, what the subsequent video is all about.
---
Protect Your Online Privacy With Surfshark
[The VPN that we use here at Tech Arrival]
---
Create Quality & Unique Content
Okay, so now you have the perfect channel name, its logo and cover pic are also good, and you are also using a good introduction video before your main video. Now, let's move on to the content part.
First of all, I would suggest you to keep a specific purpose for your YouTube channel. It means that you should choose one broad category and make relevant videos in that category. For example: if your YouTube channel is about technology, don't post videos related to humor, entertainment, etc.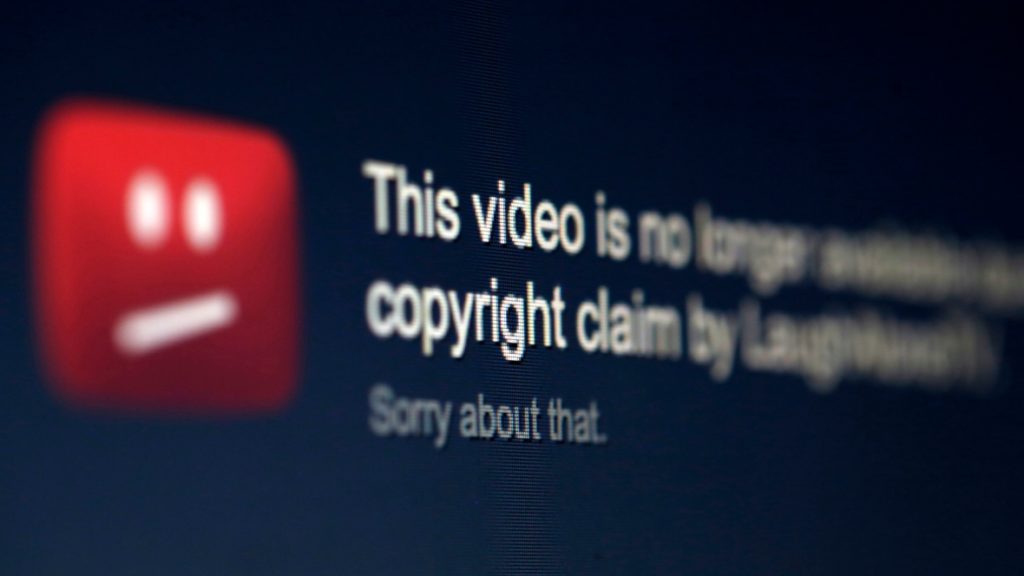 The content plays an important part in deciding whether your channel would be successful or not. To become a successful YouTuber, always use the original content in your YouTube videos. There is a very thin line between taking inspiration from other channels and copying the videos.
YouTube is strictly not a platform for copied videos. This will not only get your channel banned very soon but can also lead you into legal trouble if someone raises the copyright issues.
That's it, if you focus all your energy, time and creativity in the above strategies, you will surely see your YouTube channel grow like never before.
I would be glad to know your suggestions about the above strategies in the comment section below.