Are you fed-up of your mobile connection?
Do you often face call drops?
Does the buffering screen annoy you?
Then this blog is just the right way of finding a solution.
It's time that you stop tolerating your bad mobile network.
We all believe that all the mobile networks work the same and continue to live with problematic internet speed and low quality voice calls.
But not anymore.
You don't have to tolerate your network now. There is a solution to every problem and this one can be solved quite easily.
This blog tells you about the best solution, that is how to port number online sitting at home. You can simply switch to a better mobile connection by porting your mobile number to a better connection.  
You can port to Airtel or port to Vodafone/Idea in just a few clicks.
Also Read: Latest Performance Reports by TRAI
---
Protect Your Online Privacy With Surfshark
[The VPN that we use here at Tech Arrival]
---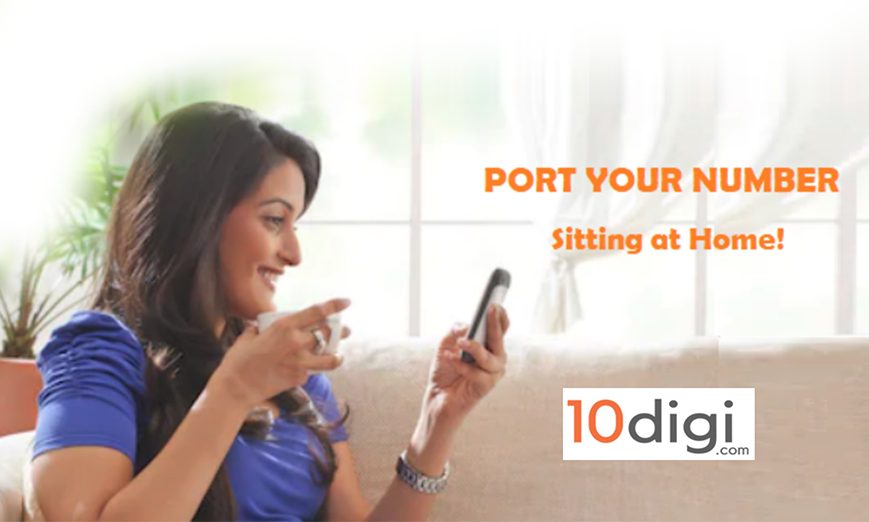 Thinking How to Port Number online at home?
Here is your answer:
Step 1: How to Generate your Porting Code?
You have to start by generating a porting code. To do the same, send the below SMS to 1900:
PORT<space><mobile number>
You will receive a text SMS from 1901 with your porting code. This code will be active for 15 days only. (After July 2019, this code will stay live for 4 days only as per Telecom Regulatory Authority of India's guidelines). So make sure that you start your porting process before the code gets expired. In case of expired porting code, your porting request can be rejected by the operator.
Step 2: How and Where to Place your Porting Request?
Now you can easily submit your porting request online and get your porting done at home. Just log on to 10digi.com and start the porting process. You can choose if you wish to port to Airtel or port to Idea/Vodafone.
At 10digi.com, you can choose from Airtel Postpaid Plans, Vodafone Postpaid Plans or Idea Postpaid plans. You also have a good number of first recharge options for Airtel new connection, Vodafone new connection and Idea new connection. Simply choose your prepaid or postpaid plan and operator and submit your address details and place order. Your SIM will reach your location at your selected time.
Documents required: You only need a valid proof for your identity and address to port mobile number. The representative will reach your location and help you complete the digital KYC process.
Step 3: What Time does it takes to Activate the Ported Connection?
After submitting the porting request, you will receive a message within 1-2 days on your current number. This will tell you about the confirmation or decline of your porting request.
The porting process takes about 7-8 working days.
Note: The porting time will be reduced to 2 days post July 2019, as per new rules from Telecom Regulatory Authority of India. Which will mean that you can activate your new connection in just 2 days with the same mobile number, sitting at home.
---
Protect Your Online Privacy With Surfshark
[The VPN that we use here at Tech Arrival]
---
Step 4: How Can I Start using the New Connection?
When you stop receiving signals on your new connection, you can change your SIM to the new one.
Complete the verification process to activate your number. Your first recharge will be automatically credited on your new connection in case of prepaid connection. In case of postpaid connection, your selected plan will be automatically activated after verification is done.
Verification Process for Prepaid and Postpaid Connection
A. Verification for Prepaid Connection:
To verify your prepaid connection, you should complete the tele-verification within  1-2 days of your digital KYC. The process to tele-verify your new prepaid connection is as follows:
Dial 59059 from your prepaid connection.
Follow the automated messages as you receive from the operator on call.
 The selected plan benefit will be added to your number automatically ones the tele-verification is complete.
B. Verification for Postpaid Connection:
To verify your postpaid connection, after you are done with the digital KYC process for your new number, you should go through address and tele verification. For address verification, one of the representatives from your new operator will visit your location and verify your address. After that, you can follow the same process for tele-verification as for prepaid connection. That is: dial 59059 from your new connection and then follow the steps as suggested to activate your number.
Now that you have made up your mind to port number, make sure that you follow the Rules of porting as set by TRAI (Telecom Regulatory Authority of India).
Rules to Port Number
To avoid cancellation of your porting request, make sure that you follow the below mentioned rules of porting. These rules are valid for both online and offline porting.
A. 90 Days Rule
As per TRAI mandates, you can only port number if it was active for 90 days or more. Thus, you have to wait till 90 days after getting a new connection to port it to a different connection.
B. No Outstanding Bills
To port your current postpaid connection to a new connection, make sure that you have paid all the dues before shifting. Along with your billing amount, you should pay a little extra (Rs. 50-100) that can be used during the time of your porting process.
C. Nulled balance for Prepaid
At the time of porting your number, you should know that your current prepaid balance will not be transferred to your new connection. Which means that you should use your balance before porting your prepaid number to a new connection.
Wondering why People Port Mobile Number?
Here is the answer!
A lot of times you must have noticed that your mobile connection does not work well in certain areas, while others have good signal strength in the same area. This is because some connections work well in certain areas as compared to others.
---
Protect Your Online Privacy With Surfshark
[The VPN that we use here at Tech Arrival]
---
So, when you realise that your mobile connection is not giving you good quality internet and voice calling then you should definitely try to port mobile number to a new connection.
There are Many Ways Porting a Mobile Number Can Help You:
Port to a network provider that works best in your area.
Get better connection without changing your number.
Switch to prepaid or postpaid according to your choice.
Enjoy best offers from a telecom operator of your choice.
Reasons to Buy your SIM Online
Why waste time and effort searching for the operator's store when you can get everything delivered at your home in just a few clicks. At 10digi.com, you can port number online in just 60 minutes sitting at the comfort of your home.
10digi.com lets you browse through postpaid and prepaid plans of top operators like Airtel, Vodafone and Idea. Now you can easily port to Airtel or Port to vodafone and get the SIM delivered at your location.
10digi is better than the pan walas close to your house in the following ways:
You can compare plans from top telecom operators along with their benefits on a single page.
There are no hidden costs. You only pay for the plan that you have selected. Which means that there is absolute transparency of the plans.
You get free home delivery of both prepaid or postpaid connection at your selected time and location.
Get exclusive customer support even after the delivery of your SIM connection. You can call on our customer support helpline for any queries.
Try 10digi.com for all your SIM related requirements. You can order a new Prepaid connection or new Postpaid connection. Also, 10digi lets you choose your own number from lakhs of number options available on the website. You can choose a number based on your special dates or your lucky number.
All your mobile network related problem has a perfect and simple solution. You don't have to keep waiting on the call for your operator's helpdesk to respond. Everything related to your network can be solved sitting at home with 10digi.com's expert assistance.