Instagram has become a daily driver for many people around the world. People are sharing their day-to-day life on this platform. So, having a strong password to maintain your privacy is very necessary.
However, sometimes remembering passwords can be a lot of hassle. It's hard to manage all these passwords, especially if you're not using a password manager. If you're one of those, who get the "your password was incorrect" error while logging in to their Instagram account. Don't worry; there is an easy way to reset it.
Although you can't find the exact password unless you have saved it somewhere, you can recover your account and create a new password. Here are the easy steps that you can follow to recover forgotten Instagram Password.
Steps to Recover Forgotten Instagram Password From Website
You can recover your Instagram password from both the website and the Instagram App. Firstly, we will discuss how you can do this through the website.
So, first of all, open a web browser on your PC or Mobile. From there, search for the official Instagram website. When you land on the website, the login page will appear.
You can see two fields where you have to enter your credentials, followed by the login button. Below the login button, you have to click on the Forgot Password link.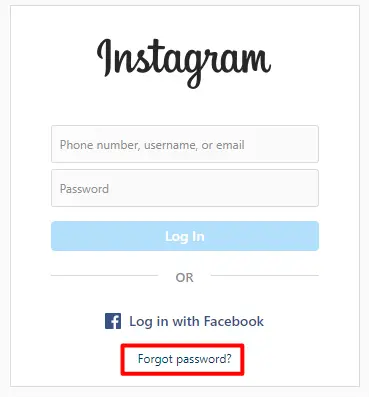 In the next step, you have to type your username. If you don't remember your username, you can also enter the email or mobile number you've used while signing up.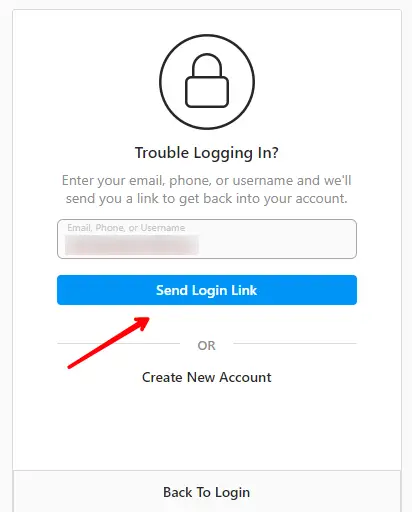 You have to complete the security check on the next page and click on the Reset Password button.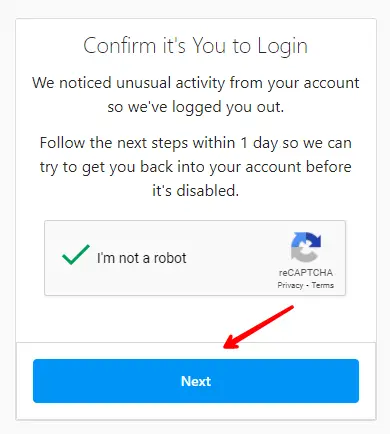 A link will be sent through mail or text. Tap on the link or button that says Reset Your Password.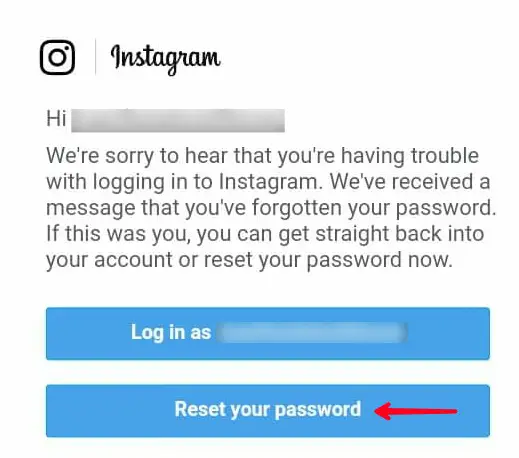 Enter your new password, confirm it again, then tap on Reset Password. You have now successfully reset your Instagram password. The link will redirect you to your Instagram feed, and you can again use your account.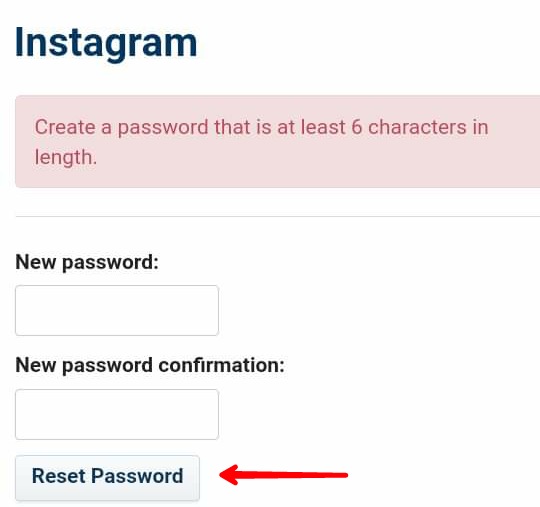 Steps to Recover Forgotten Instagram Password From App
Recovering your Instagram Password from the app is as easy. You just have to install the Instagram app on your Android or iOS device.
To start with, open the Instagram app on your smartphone. Tap on the Get help signing in under the login button on the login page.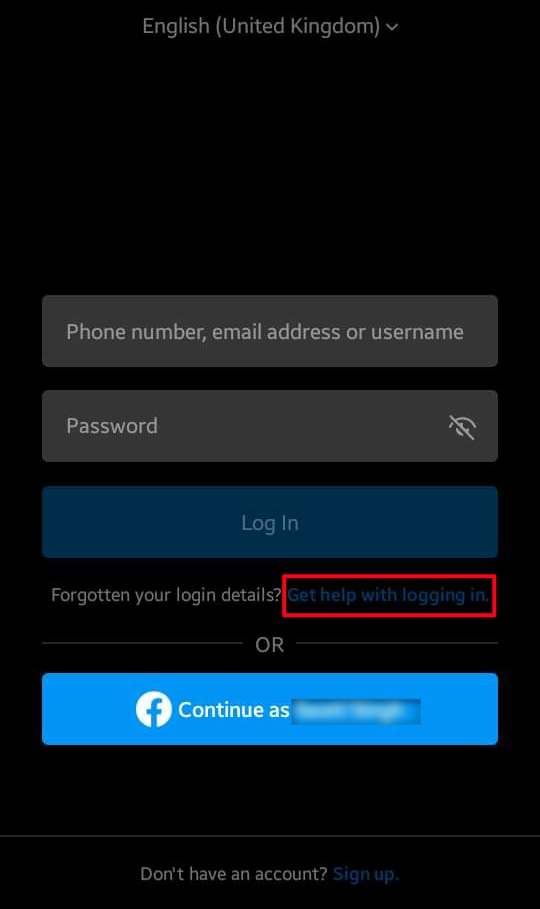 Enter the username, mobile number, or email connected with your account. Then tap on the Next button.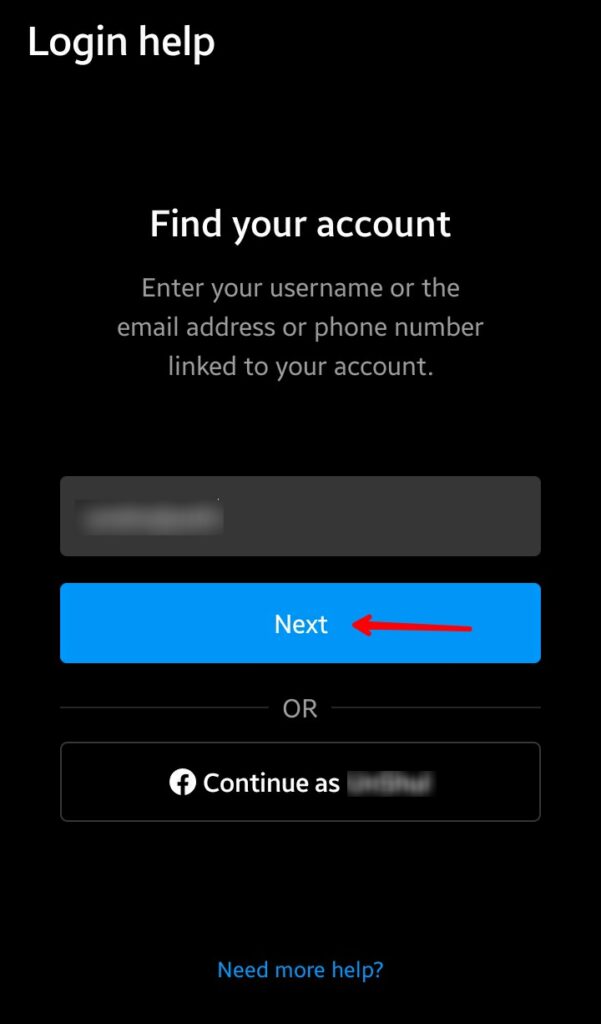 On the next page, you can either select Send an Email or SMS. You can also log in through Facebook if your Facebook and Instagram accounts are connected.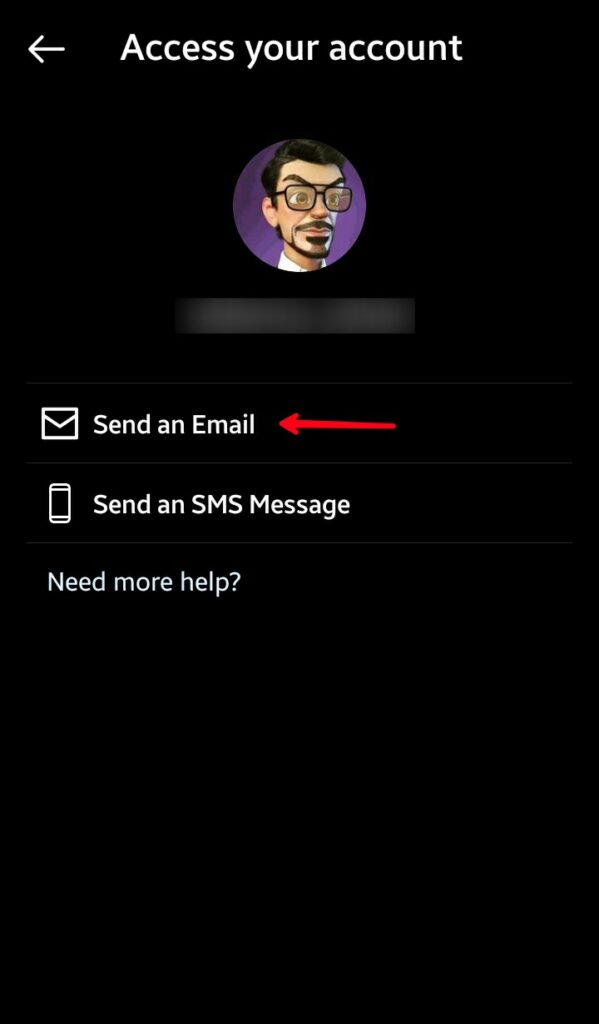 If you choose SMS, a text message will be sent to your number with a recovery code, and you have to enter it and set up a new password.
Selecting the email option will send an email to the address you used for signing up for your account.
From the email, you can tap on Login as 'username', or you can also click on the Reset Your Instagram Password link.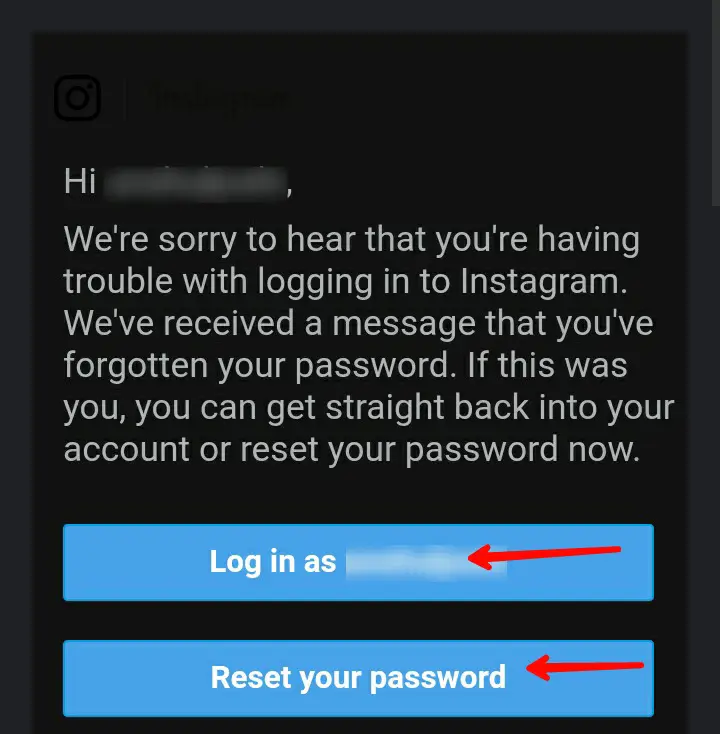 Now, type your new Instagram password and tap on the Reset button. This will redirect you to your Instagram feed.
From now on, don't get tense if you forget your Instagram password. Just follow these steps and reset your Instagram password with a few clicks.
Frequently Asked Questions (FAQs)
Can Anyone With my Username, Email, or Mobile Change the Instagram Password?
No, they should have access to either your email or mobile number for changing your Instagram password. They have to enter the Recovery code or click on the Reset link to change the password.
How to Secure Your Instagram Account Even If Someone Gets Your Password?
You can use the Two Factor Authentication feature. By using this, even if someone gets your Instagram password, they will have to enter a code sent to your mobile number.
What Can I Use to Remember my Instagram Password?
The best thing you can do is log in to your Instagram password on a browser. Once you log in, it will ask you to save the password; just tap on save, and your Instagram password will be saved on your web browser. You can also use some third-party apps like LastPass.