Are you running a business and looking for a simple and easy way to send and receive invoices? Invoicing your clients can be a real pain, especially when sending them an invoice for your services.
What if you could automate your invoices so that you can send them out whenever you want and without having to worry about anything else? Well, you can. That's where Indy comes in. Indy allows you to send out invoices and manage your clients.
If you are looking for reliable invoicing software to run your small or big business, Indy Online Invoice Software is the best option for you. Its ease of use, powerful functions, and advanced features make it a great choice for all types of businesses.
In this blog, you will find in-depth information about the Indy invoicing software. Our review will give you the information you need to make an informed choice.
Also read: How to Keep Accounting Records for Small Business
What is Indy's Online Invoice Software?
Indy is an online invoice software that gives you the ability to create and send invoices to your customers within minutes. It is a web-based tool that is very easy to use and can help you run your business on autopilot.
It has a sleek interface, a clean design, and is easy to use. We like the fact that you can customize your invoices and have different payment options so that you can meet the needs of any business.
It is so much easier to send invoices now that You don't have to print them off and manually mail them. The built-in payment gateway is so easy to use.
Indy is a great product for invoicing! It is straightforward to use and has the features you need to track your invoices. The best part is that the clients can pay your invoices quickly and easily.
Indy Online Invoice software provides many useful features, including the following:
---
Protect Your Online Privacy With Surfshark
[The VPN that we use here at Tech Arrival]
---
Send invoices and quotes to your customers directly from the dashboard.
Schedule recurring invoices.
Track your customer's payments.
Print and email invoices.
Get your invoice paid via multiple integrated payment options.
Personalize your invoice.
Why Should You Consider Indy's Online Invoice Software?
Indy Invoice is an advanced, easy-to-use online invoicing software. It is packed with many useful tools and powerful features. Here are some of its main benefits:
Easy to Create an Invoice
You don't need any special training to start using it. You can easily create a simple invoice using the software by adding a few basic details like name, address, phone number, email id, and so on. You can even add your logo and the image of your company logo.
You can also customize your invoice by adding your brand colors to give an invoice some personal touches. You can even leave a personal note for the customer. And after customization, you can save your invoice and send it to your customer. The software has been built keeping in mind the speed and simplicity of the online invoicing process.
Accept Popular Payment Options
The payment gateway that comes with the software has been built to provide your customers with a smooth online payment experience. This allows you to accept payments from all major credit cards and popular online payment options. The payment options also make it easier to collect the payments as you don't have to chase them. This will ensure that your clients are getting your invoice paid on time.
Invoice Templates
There's no need to spend hours editing a complex template. Indy does the hard work so that you can focus on growing your business. The templates help you create professional-looking invoices in minutes. You can choose from a wide variety of invoice templates, or you can create a custom invoice template to suit your unique needs.
Whether you're looking for a basic invoice, an invoice with pictures, or an invoice with multiple columns of information, Indy has it all.
Some examples of Invoice Templates Indy offers Accountant Invoice Template, Actor Invoice Template, Advertising Invoice Template, Architecture Invoice Template, Artist Invoice Template, Attorney Invoice Template, and so on. There are more than 50 to choose from.
Payment and Invoice Tracking
You can track all your invoice and payment history. You can access it from any place at any time. Not only that, but you can see the payment status for each invoice as well as its detailed history. You can even export these records into a spreadsheet. Indy also provides reports which will show you the total amount of payments, outstanding balances, and the balance owed.
Android and iOS Apps
Indy also provides a free app for both Android and iOS devices. You can use it to view, send and manage your invoices and track your payments. It is compatible with all major Android and iPhone models. 
Easy Customer Support
If you have any problem while creating an invoice or any other problem related to the software, you can easily get the help of the customer care team. The customer care team will guide you through every step and help you resolve the issue.
Benefits to Your Business:
An invoice is a document that will show all the payment details, invoice number, description of the goods or services provided, etc. The purpose of creating an invoice is to inform the customer about the payment and how much amount is due to the seller. In case if the seller makes any mistake in the invoice, then it is not possible to make any changes.
---
Protect Your Online Privacy With Surfshark
[The VPN that we use here at Tech Arrival]
---
But this isn't the case when using Indy Online Invoice Software. It is a simple software and is easy to use, which has all the features of an invoice.
In case if you have been thinking of switching your invoicing software to Indy Invoice, then we would suggest you take a look at the following reasons:
This program helps you to send invoices, manage and track customer payments. You can also create professional PDF files from the invoice pages. Free Trial As soon as you sign up for Indy Invoice, you'll get access to all of the application's features without charge. You can start an invoice right from your phone, send it as an email, or send it through a web browser. It is an easy and reliable way to manage your business.
How Does Indy Invoice Software Work?
To send an invoice, follow these simple steps:
1. log in to Indy Invoice using your email address and password.
2. From the Launchpad, click on "Get Paid" and then click on "Create an Invoice".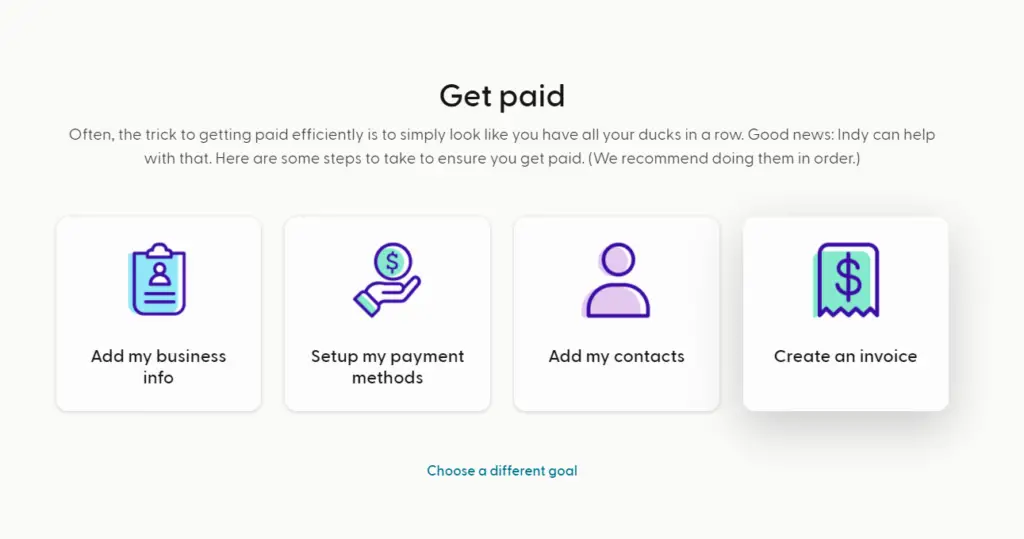 3. Select the invoice type (One time or recurring).
4. Then select the payment method and integrate it with your account. 
5. Now select the branding info (Your Brand Logo, Brand Color, and so on.)
6. You can also add a private note to your customer.
7. At this point, you can start editing the client details, services info, and the amount you would like to receive. 
---
Protect Your Online Privacy With Surfshark
[The VPN that we use here at Tech Arrival]
---
8. Indy has a step-by-step walkthrough that will guide you through each of the features. You can follow the on-screen instructions, and your invoice will be ready in no time.
9. Once the invoice is done, you can preview it before sending it. 
10. To send the invoice: Click on the "Review & Send" button.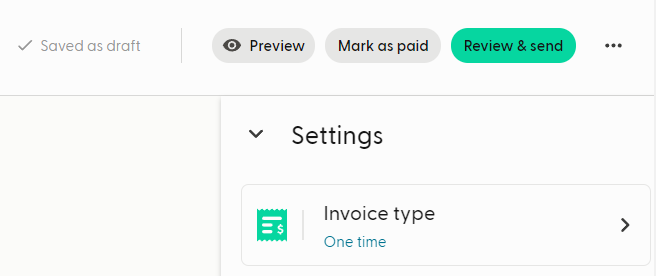 Pricing
It is an affordable solution with all the features of full-featured invoicing software. It also offers a free trial for 7 days. You can start using the software right away without paying anything.
If you need more advanced features or want to upgrade to a premium plan, there are no additional upsells.
The Pro Plan starts at $5.99 a month. This gets you unlimited invoice creations. This price not only includes the invoicing software, but it is a bundle of other software that Indy offers, making it a great deal.
There are no long-term contracts involved. You can cancel your subscription at any time. You can also renew your subscription at any time.
Also read: 15 Best CRM Apps For iPhone & iPad
Conclusion
Indy online invoice software provides professional invoicing and tracking, all in one place.
Indy is an easy-to-use yet powerful invoicing program designed specifically for small businesses. With various features such as email invoices, customizable invoices, professional invoice layouts, and more, you'll find that Indy is a complete solution for all your billing needs.
Indy invoicing software makes it easy for small businesses to handle their invoices online. It is designed to be simple and intuitive to use. You can generate invoices easily and quickly, manage your customers and send them all at once. The application also allows you to accept payments online through PayPal, bank transfers, credit cards, and more.
---
Protect Your Online Privacy With Surfshark
[The VPN that we use here at Tech Arrival]
---
I hope this post about "The Best Way to Create a Simple Invoice" will help you create a simple and easy invoice without spending much time. If you want to know more about this software, you can visit its official website at weareindy.com.
On the whole, Indy is a great tool that can save you time and money. If you have any other queries, then feel free to ask in the comments section. Thanks for reading!