From the inception of gaming, no one could predict that it would grow and be revolutionized to what it is now about three decades later. It all began with the first consoles which at the time, because of the technological advancement present mostly had transistors and diodes that ran the console system in comparison to today's highly technologized gaming cores.
The main aim of gaming and the biggest reason why it began was to create joy and fun activities which children could engage in. It was also used as a way to relax and unwind. Arcade games were quite popular when gaming began. Games like Pong, Galaxian, Computer Space, and Donkey Kong were one of the major hits and are classics still played to date.
The growing popularity of gaming among adults and children brought forth another angle to gaming. Companies soon realized they could cash in and monetize within this industry and started developing much better consoles that were faster. Gaming companies grew in number with new more immersive games being introduced. They had better graphics than that of their predecessors and were overall better in every way.
Fast track into the 20th century and we had companies like Nintendo, Xbox, and PlayStation that shaped the gaming world into what it is today. The rivalry and competition of these three major gaming companies who produce both gaming consoles and games have led to the creativity and innovation of new ideas.
We have gaming tournaments that are as big as any major sports championships in the world, online gaming which brings gamers from all corners of the globe, there are professional gamers in today who earn a living through gaming and not forgetting gambling because as long there is a competition to know who is the best, there will always be wagers to accompany the challenge.
The world of gaming has truly grown to become one of the most popular forms of entertainment, an opportunity to make money and also meet new people.
Forms of Gaming
The most common form of gaming is video games.it is safe to say that most people have played a video game in their life. It can be in the form of a console, PC or mobile phone. Video games require the individual to control the game by use of the primary controller or plug-in like gaming controllers and view the concurrent action on a screen. By doing this you get to interact with the game. There is also the use of virtual reality technology to view the game these days.
Another form is multiplayer online gaming. These often involve a large number of online players from different parts of the world and are gamming online. In this form, you can either participate as a single player or be part of a team. The main premise of this type of gaming revolves around fighting another team as they act as your adversaries. Most gaming devices like consoles, phones, and tablets can access these online gaming platforms. You only need an internet connection and a game that has the capability to play online as you can join.
Role-Playing video games immerse the player by enabling them to play as the main character(s) in a make-up world. The player has to engage in many complex and intricate task in his quest to win. These games have various storylines and outcomes depending on the action taken.
The World of Gaming and Gambling
Over the years, gambling has been associated with terms such as addiction, illegality and financial debt. To say that this correlation is false would be an understatement. It is true that all these vices are as a result of gambling but doesn't every activity done by human beings give consequences if done to a certain extent. Gambling in its entirety is a legal activity as long as one is old enough to partake in it. Gambling's for a long time been considered an activity done only by casino goers mostly and those placing bets on sporting events.
The relationship between gambling and gaming is more intertwined than you may think. For starters, in an indirect or direct manner, gambling is a result of gaming. Any sort of game, sport or completion that involves finding out who is more dominant than the other will lead to wagering and betting. It is a behavior that is our very own core. It has even been thought that these two share a symbiotic relationship. One cannot thrive without the other. They are co-dependent in that the joy of games is in one way or another to wager (and win of course).
Researchers recently discovered a scientific side to gambling and gaming. The human brain generates neurotransmitters that give off a 'feel good', pleasurable feelings when we do things that help us survive like eating. When we engage in gambling and gaming and win, the brain is stimulated to produce these very similar neurotransmitters. Statistics has further gone to show that gambling and gaming are both worldwide phenomena that are popular as much as they are addictive.
Games nowadays use different micro-transactional techniques to get the player to place their money in the game. In some cases, games can require the player to use real money or in-game currency mostly depending on the item they seek to acquire and variation from game to game.
By transacting, the player seeks to gain new gear such as weapons and characters; they unlock different areas and also get in-game purchases. What makes this seem like a sort of a gamble is that the player has no way to control what they get after the transaction. The system will decide for them what the best reward to award them is.
There is also some new trend in gaming like 'free to play games' which to some extent are not so free because they contain a heap of in-game purchases that if not purchased will not make the game as enjoyable.
Is Gambling On Gaming Wrong?
This solely depends on you. Your morals as well as your financial capability may or may not allow you to gamble in gaming. As long as it is within the boundaries of the law, then there is no problem with it. The outcome of a gamble is always dependent on chance. You might get what you want or not.
You may be a bit old school and prefer gaming in the classic casino games like card games and table games mostly on online platforms' If so, pick a platform where you get different offers from Casino.Com.
Conclusion
The line between these two worlds is too blurry. Both actions are in many ways conjoined. The growth gaming industry has continued to bring in revenues that are in the billions and this number has been reached by minor forms of gambling such as in-game purchases and loot boxes. Though this form of gambling does not necessarily fit the legal description of gambling, one cannot deny that it is indeed a variation of the action.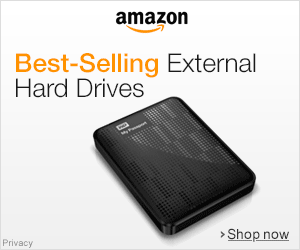 Gaming can be interpreted by different people differently. Some look at it as blackjack and poker and others simply assume it is the popular pastime that is video games. Both of them are quickly changing with technology and the competition is high. With this comes the need to attract more consumers or risk become obsolete.
Gambling is simply a game of chance and there are various forms of gambling available and you could try you them out. With little luck, you could find yourself winning big. The most important thing regardless of gaming and gambling is that you have fun and enjoy yourself as you do it. Do not become a slave to them rather use them as a means to let loose.