Nowadays, people look for apps that allow them to make unlimited calls and messages over the internet. One such app is TextNow, which has gained immense popularity in the past few years.
For those unfamiliar, TextNow is an online communication app that allows you to make free calls and send free texts over Wi-Fi. This app will work as long as you are connected to the internet.
TextNow makes a perfect choice for users concerned by WhatsApp's current privacy issues. With TextNow, you will get your number that can be used to contact others.
Can You Track the TextNow Number?
When tracking a TextNow number, you won't get much help from customer support. Instead, you should visit the profile of the TextNow number that you wish to track.
Tracking a TextNow number becomes easier if the user has entered the correct details. There are certain tricks that you can try to track a TextNow number.
Also read: Top 6 iPhone Privacy Settings You Should Enable Now
List of Ways to Track a TextNow Number for Free
1. Create a New TextNow Account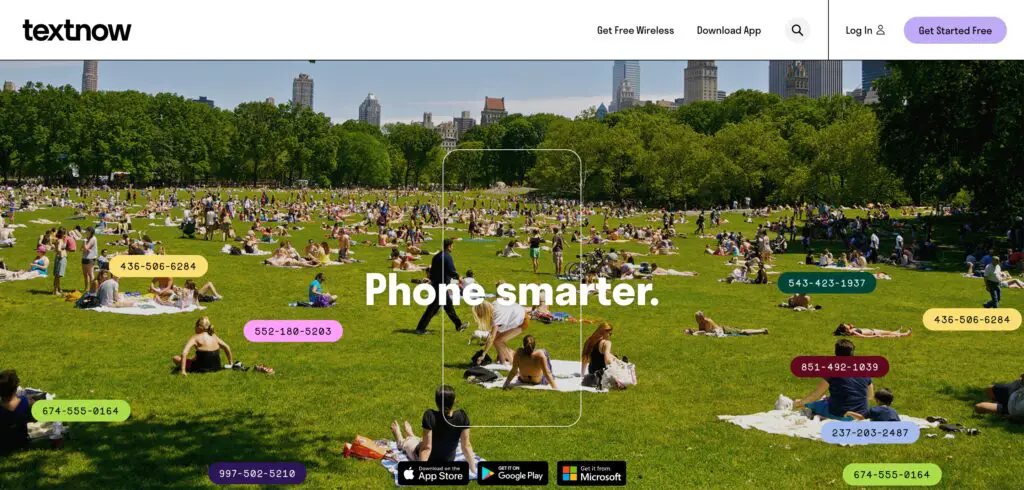 Create a second TextNow account and text the person from your new number. Before that, develop a solid story to sound convincing to the other person.
If you can engage the other person and build a good connection, they will more likely reveal their identity to you.
2. Tracking a TextNow Number using Spyfor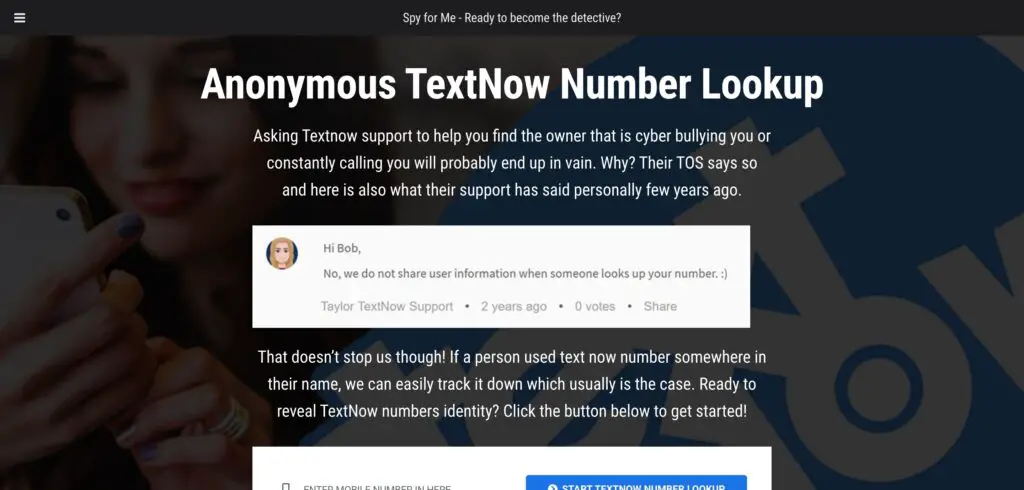 Open the TextNow Number Lookup tool by Spyfor.
Locate the "Start TextNow Number Lookup Search" button and click on it.
You will be asked to enter the TextNow number you want to track.
In just a few minutes, you will be shown the results.
Other Tips To Follow
Here are some other tips that will help you find out a TextNow number's identity.
If the user has entered the correct name, you will find it in their account details. This will help you to know the actual name of the person.
You can track the number by using the IP address information.
If the user has provided the correct email address, it might give you some idea of who that is.
There's no official way to track a TextNow number, but you can try these methods and get the results. You can also try your shot by asking the person about their identity. This will save you the effort.
---
Protect Your Online Privacy With Surfshark
[The VPN that we use here at Tech Arrival]
---
Also read: 10 Best Android Hacks & Tricks You Should Know
Frequently Asked Questions (FAQs)
What is the TextNow app?
TextNow is an online app used for communication. It enables you to make calls and send texts for free over the internet.
Do I Need a SIM card to use TextNow?
You can use the TextNow app without a SIM card.
Will TextNow work without the Internet?
The TextNow app is used to send messages and make calls over the internet. It will only work if you have an internet connection.
Is TextNow Safe to Use?
TextNow is a safe app for adults. It is not recommended for kids to use this app.
Is it possible to change my phone number on TextNow?
You can change your phone number on TextNow if you want to. This can be done from the Settings section of the app. It is a simple process with no complex steps involved.