Every business needs an office space; Your office space can make or break your success. After all, the office you work in should suit the kind of work you do and the type of people you want to surround yourself with.
It can be really overwhelming when you find a new space to move into—whether it's your first time in a new office or your tenth. While you might think that moving to a new office space is a straightforward process, it is not.
Moving into a new office space is one of the most stressful things you could ever do. You need to consider many things before you decide to move to a new office space. The good thing is that you can always take some measures and follow some tips to avoid facing any problems.
Also read: Will Scanning Documents Help My Business?
List of Tips When You Are Moving to a New Office Space or Workplace
1. Choose the Right Office Space for You
You need to consider is whether you want to work in an open-plan office or a private office space. You don't want to end up with an office that is too big or too small for your needs. The size of the office should allow you to do what you need to do while still maintaining your productivity.
If you work in an environment where you need to keep a close eye on everything, then you can choose to work in a small space, you might end up having a lot of contact with people.
But if you are bothered by things like noise or crowding, you might want to choose a bigger office space. This way, you can ensure that there are no distractions from the surroundings. 
You may also want to consider whether you'll have a conference room or private offices for meetings. Look for a quiet environment. You may also want to think about a location that has a good view.
2. Plan Your Move
First and foremost, make sure that you have done enough preparation before the move. When you plan to move to new office space, it is advisable to get professional help from experts like movers. They are the best when planning the move of furniture and other items, so it is always a good idea to hire them.
But it doesn't mean that you can't do the work yourself; you need to plan for it properly. The second thing you have to prepare for is the moving process itself. You will need a moving truck to move all of your things into the new office space. You also need to consider the distance that you are moving. If you need to move a large number of items, then it is better to hire movers.
---
Protect Your Online Privacy With Surfshark
[The VPN that we use here at Tech Arrival]
---
3. Organize Your Files and Decide What to Keep
The next thing you need to do is decide what to keep and what to throw away. This is especially important if you don't have a designated area for storing your files. You don't want to end up with things you cannot use because of a lack of space.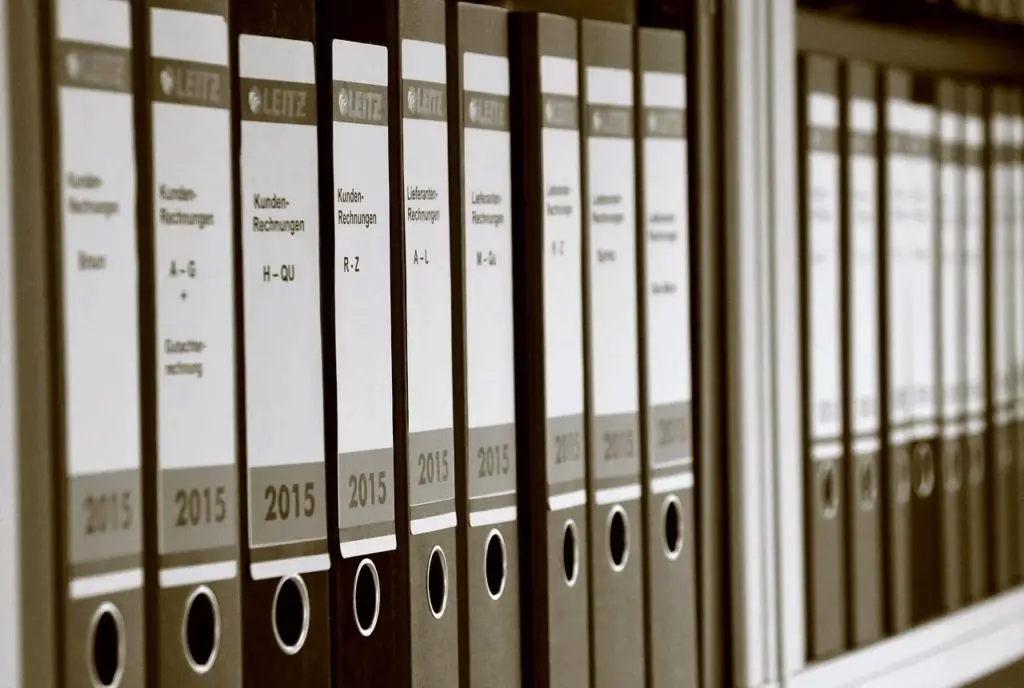 Another important thing that you need to keep in mind is that you can't just throw things away. You need to consider what can be used and what can be thrown away. You may want to get rid of things that you are not going to use anymore while keeping the ones that you will use.
You also need to plan where to store all the things you are getting rid of. You will need enough time to do this, so don't expect to do this on the same day you are moving into a new office space.
4. Pack Up Your Things
When you're planning to move, the most important thing to consider is how you will pack all of your things. This is especially true if you are planning to move long distance. Make sure that you don't put too many things into one container.
You should also ensure that you get the right tools for packing your belongings. It is recommended that you get a good quality packing material for your move. Prepare a Budget and Determine the Move Costs. You also need to determine what items are included in the moving costs. It can include packing materials, moving services, and transportation costs.
There are some things that you can do to minimize the costs. For instance, you can choose to use a moving company. You can also get some quotes from other companies to compare them. Make sure that you have taken the maximum weight limit into account so that you don't end up overloading your truck.
5. Clean Out Your Old Office
After you have packed up your belongings, the next step is to clean out your old office space. This is the last thing you should consider before moving into your new office space. You will need to take your time and do this properly.
Ensure that you have cleaned everything out and that there are no items left behind. This can be hard if you are working in an open space. Don't forget to clean out all of the drawers and cabinets, too. You should remove all of the items that aren't necessary.
Make sure that you get rid of all of your old stuff, and don't forget to throw away anything that you won't be using anymore. You can always hire an office cleaning service, as it will be an excellent idea to get rid of the old stuff.
6. Set Up a "To Do" List for the New Place
You need to make sure that you are prepared for the move when you move into the new office space. You need to have a "to-do" list to plan everything out. You can list all the tasks that you have to do. Ensure that you have included all of the items that need to be done to make your new office space ready.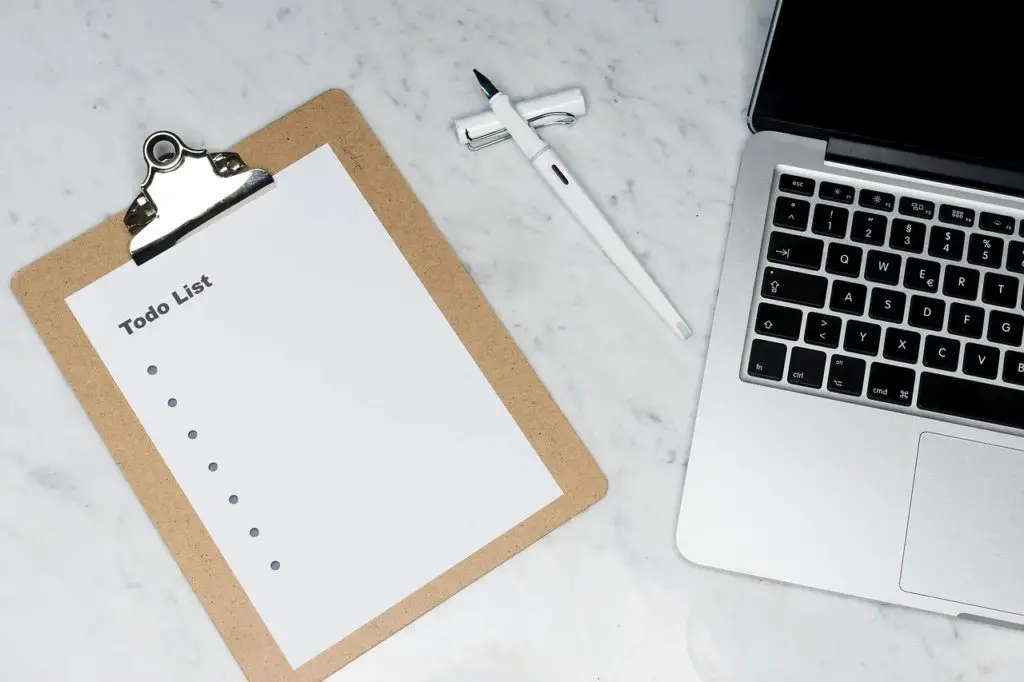 This will help you to avoid having things left unfinished. This includes setting up a desk, getting your furniture, and other things you have to do. You can also include ordering supplies and tools, setting up the equipment, and finding a suitable place for your computer. You may want to start with the smallest tasks so that you can take your time to do the most difficult ones.
---
Protect Your Online Privacy With Surfshark
[The VPN that we use here at Tech Arrival]
---
7. Move In
Make sure that you plan everything well in advance so that you don't end up missing the moving day. You should also make sure that you have enough time to do all of these things so that you don't have to rush into anything.
After making sure about all these things, you can go ahead and plan for the move. You can hire a moving company, and they will provide you with a moving truck. After everything has been arranged, you can start moving to the new place. 
If there are stairs, then it is recommended that you carry all the items up one at a time. This is important, as you don't want to damage your furniture, and you want to make sure that your belongings make it safely to their destination.
8. Update Your Website and Registered Address
It is a good idea to update your website address and change company registered address as soon as you have moved into your new office space. If you don't do this, you may not receive any mail in the future.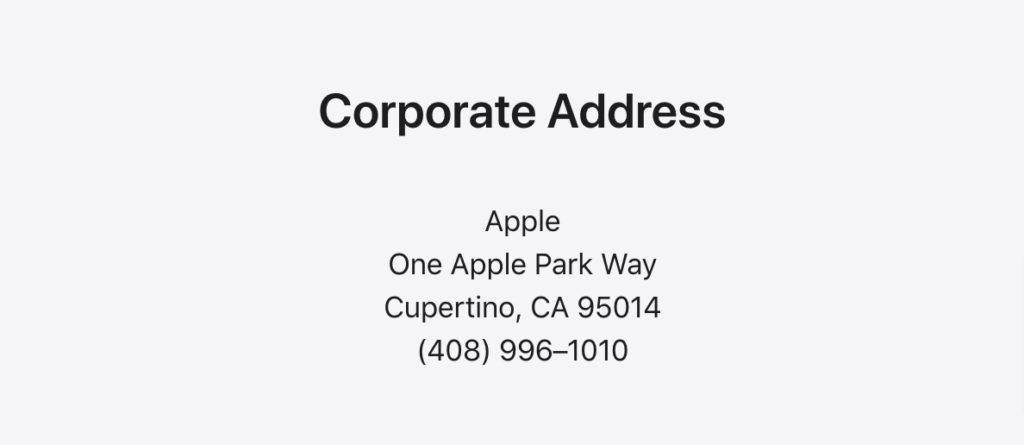 Make sure that you have also updated your phone number on your website. This will ensure that all of your clients and customers will be able to find your new office space and they will know how to contact you.
In addition to this, you will also need to update the address on your utility bills. You should also send out a letter, notifying them that you have moved and informing them of any changes that you have made.
9. Check Your Post-Move To-Do List
You should check your post-move to-do list to make sure that everything is set up correctly. You should be able to see if there are any items that are left incomplete. If there are, you should go ahead and do them as soon as possible.
It is always better to get everything done as soon as you can. This will help you to avoid any additional stress. Finalize Your Moving Day After all the items that you need to do have been completed. After doing all of this, you can finally enjoy your new office space.
10. Make the Most of Your New Office
Make sure that you have everything that you need in the space. This includes things like a desk, chair, computer, supplies, and more. Make sure that your work area is set up in the best way possible. If you want to give your office a new look, then you can always contact a decorator. 
Take the time to explore your office space. This will help you to get a good idea of how much space you have. You can ask the decorator to come to your office and give you some ideas on how to make it feel more homely. This will help you to feel comfortable in your new office and have a good environment to work in.
Also read: How to Keep Your Team Productive While Working From Home
---
Protect Your Online Privacy With Surfshark
[The VPN that we use here at Tech Arrival]
---
Conclusion
It's important to note that the environment where you work is the most important factor in the success of your business. There are a lot of things to consider while moving to a new office space.
The biggest mistake in moving to a new office space is not making an effort to plan your move ahead of time. It's much easier to plan your move after you've found a new location than it is to start planning on the day of the move. Planning will also help you avoid the most common mistake when moving to a new office space.
Another mistake in office moving is forgetting to put together a moving checklist before the day of the move. You should plan on a full day of moving, even if that means leaving before the office opens.
This way, you can be fully prepared for everything that will be thrown at you the day of the move, and you won't have to stress about not knowing where things are or how to access them.