In recent years, the popularity of electric bikes has surged due to their eco-friendly nature and ability to revolutionize urban commuting. Among the various types available, folding electric bikes have gained significant attention. These compact and versatile machines offer the perfect blend of convenience and functionality, making them an ideal choice for urban dwellers, commuters, and adventure enthusiasts alike. In this article, we will explore the best folding electric bikes of 2023, highlighting their features, performance, and overall value. Stay tuned!
Also read: 9 Best Travel Apps for Android & iPhone
Top Folding Electric Bikes: Our Picks
1. Ancheer Folding Electric Bike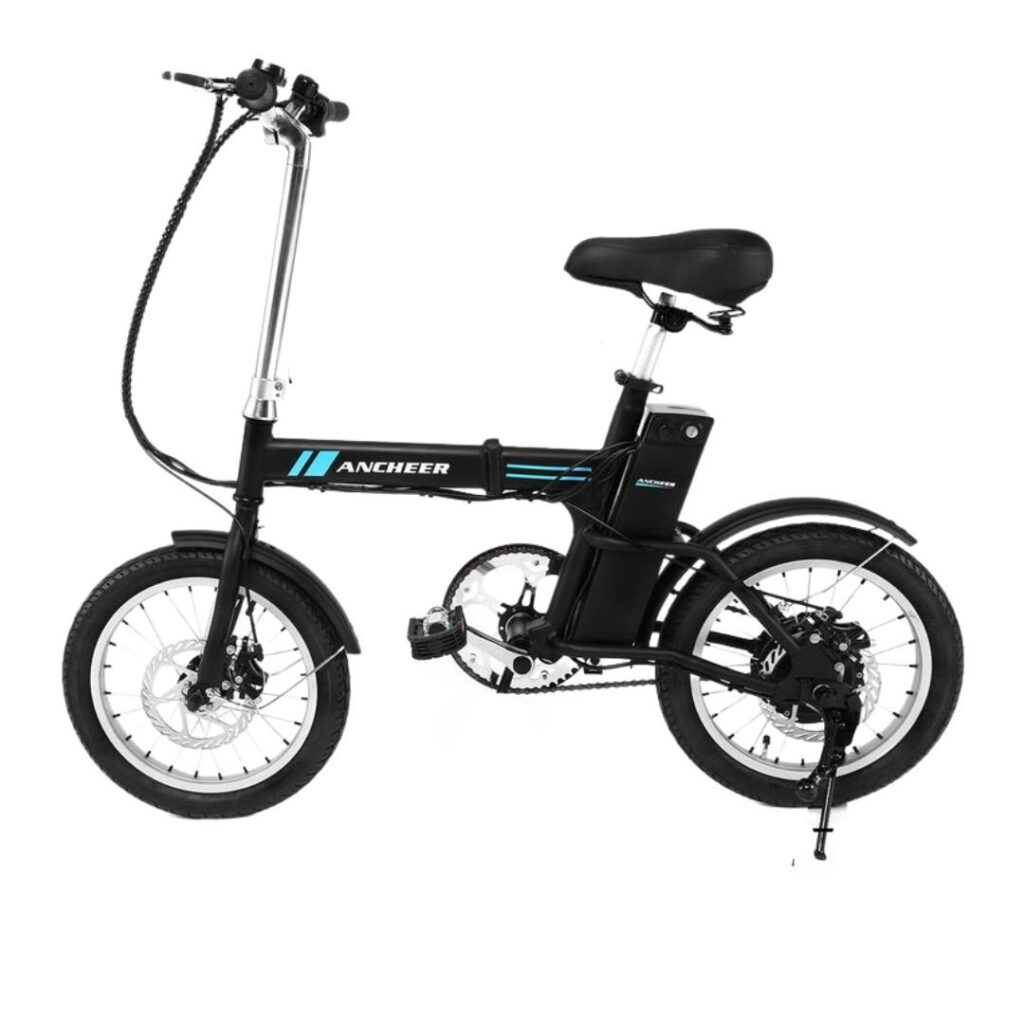 The Ancheer Folding Electric Bike stands out for its affordability and exceptional performance. Equipped with a 350W brushless motor, this bike offers a top speed of 20 mph, making it suitable for both urban and off-road adventures. With its 36V 8AH lithium-ion battery, it can travel up to 15.5 miles on a single charge. The bike features a 21-speed Shimano transmission system, ensuring smooth gear shifts and a comfortable riding experience. Its lightweight aluminum alloy frame can be easily folded within seconds, allowing for convenient storage and transportation.
2. Swagtron EB-5 Pro Plus Folding Electric Bike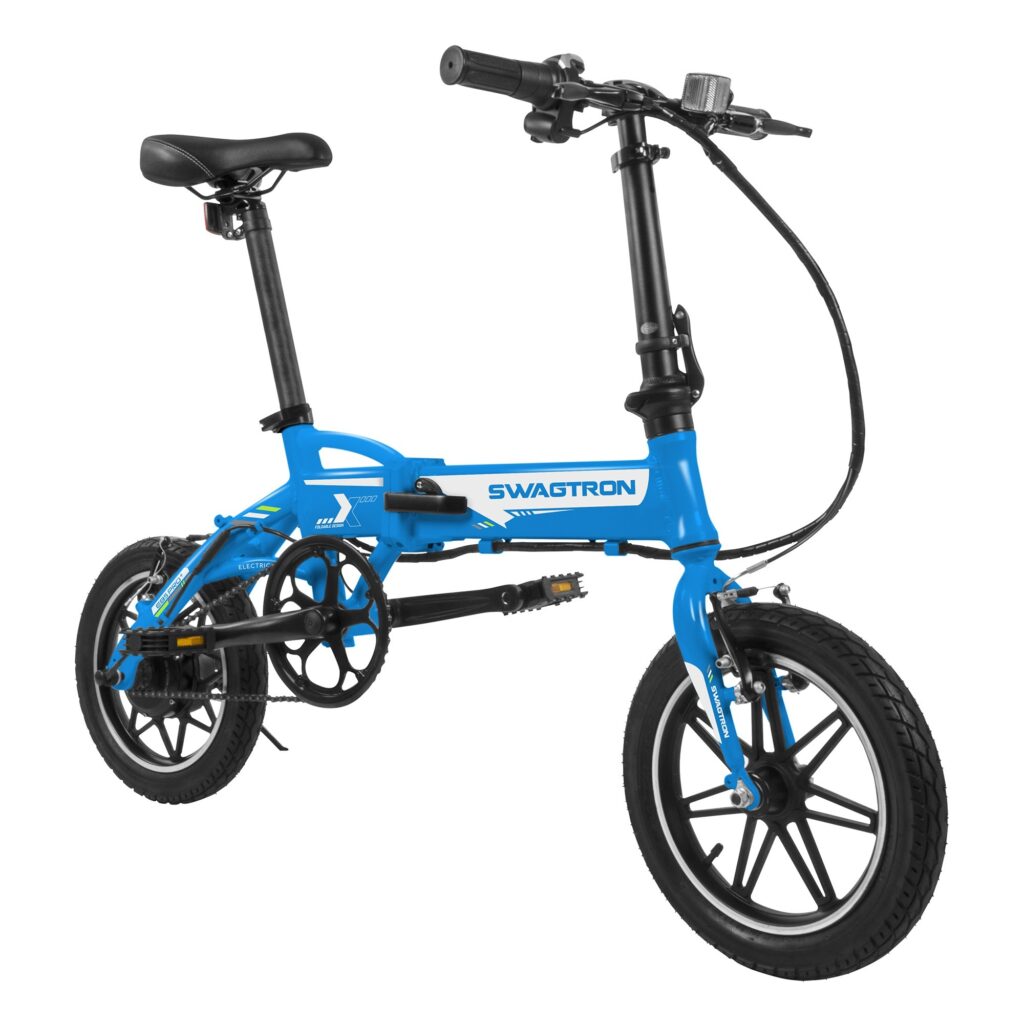 The Swagtron EB-5 Pro Plus Folding Electric Bike is designed with portability in mind. Weighing just 37 lbs, it can be effortlessly folded into a compact size, making it an excellent choice for commuters and travelers. Despite its small size, the bike offers a range of up to 15.5 miles and a top speed of 15.5 mph, thanks to its 14-inch wheels and a 15.5V lithium-ion battery. The EB-5 Pro Plus features a 15.5-mile range and can handle inclines up to 15 degrees, making it suitable for hilly terrains. It also comes with adjustable seat heights and handlebars, catering to riders of different sizes.
3. Euy Electric Folding Bike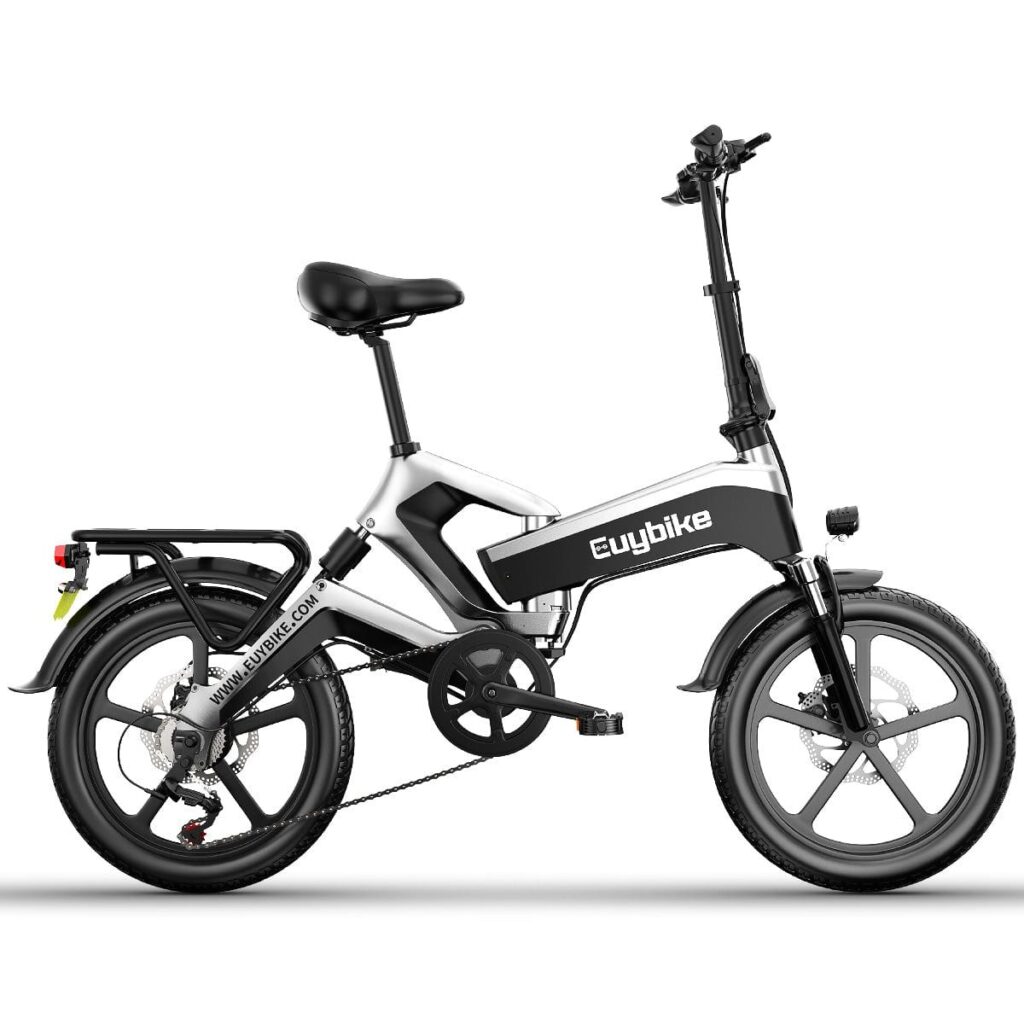 For those seeking the ultimate blend of style and performance, the Euy Electric Folding Bike is a top choice. This premium folding bike features a sleek design and impeccable craftsmanship. With its 300W front-wheel motor, it offers a maximum speed of 15.5 mph. The battery, discreetly housed in the frame, provides a range of up to 45 miles, depending on the riding conditions. The Euybike Electric Folding Bike also incorporates three different riding modes, allowing riders to choose the level of assistance they desire. Its compact fold and lightweight design make it easy to carry and store, especially in crowded urban environments. Use Euybike Coupon Code to grab exciting deals on your orders.
4. Tern Vektron S10 Folding Electric Bike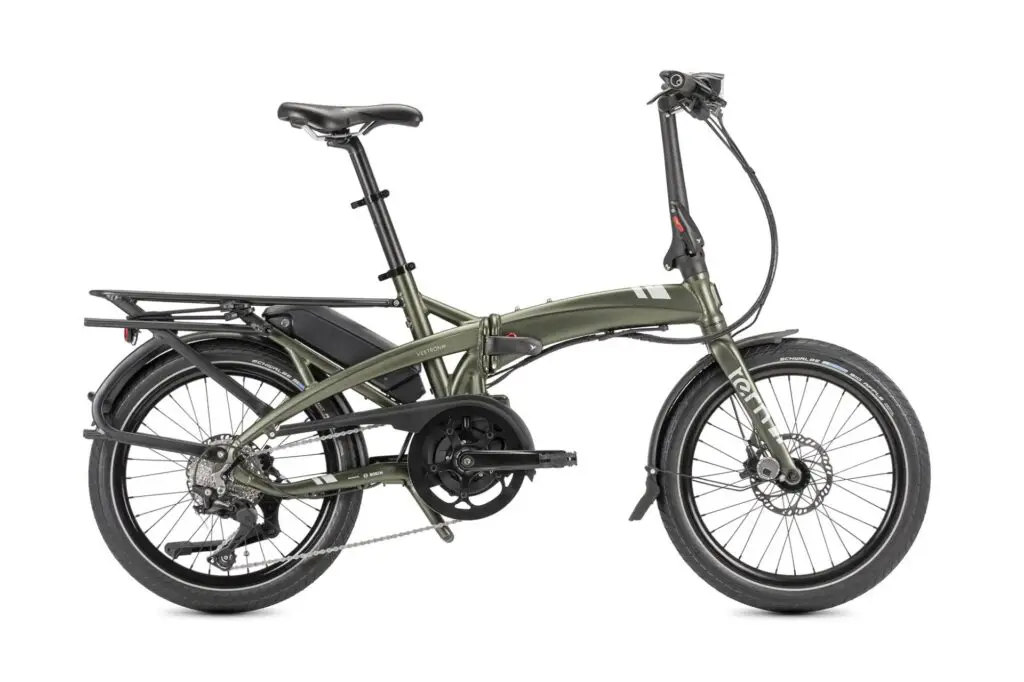 The Tern Vektron S10 Folding Electric Bike combines power, versatility, and durability. Powered by a 400W Bosch motor, this bike delivers a smooth and efficient riding experience. With its 400Wh battery, it can travel up to 70 miles on a single charge, making it ideal for longer commutes. The Vektron S10 features a robust aluminum frame capable of supporting riders up to 230 lbs. It also incorporates an advanced hydraulic disc brake system, ensuring reliable stopping power in all weather conditions. Additionally, the Vektron S10's folding mechanism is designed to be quick and intuitive, making it effortless to fold and unfold the bike as needed.
5. Gocycle G Series Folding Electric Bike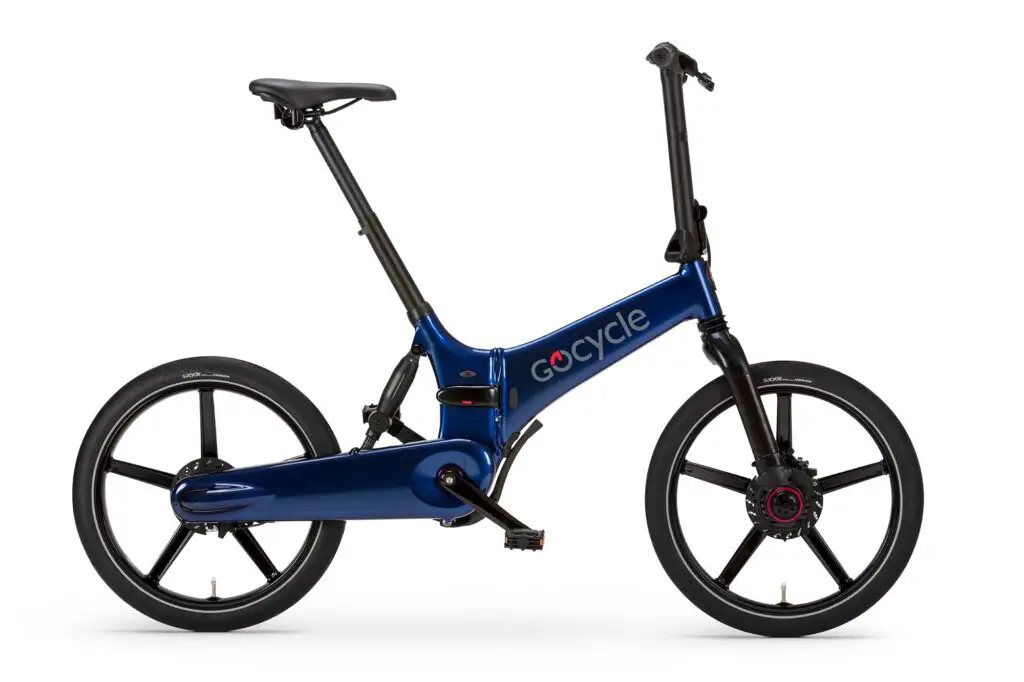 The Gocycle G Series Folding Electric Bike is a testament to innovation and cutting-edge design. With its striking aesthetics and lightweight magnesium frame, it offers a unique riding experience. The G Series features a powerful 500W motor, enabling a top speed of 20 mph. Its removable lithium-ion battery provides a range of up to 50 miles, making it suitable for both short and long trips. The Gocycle G Series incorporates a host of high-tech features, including an electronic shifting system, predictive electronic shifting, and an integrated LED lighting system. The bike's intuitive folding mechanism allows it to be folded within 10 seconds, making it one of the fastest folding electric bikes available.
Why Choose Electric Bikes?
There are several compelling reasons to choose electric bikes as a preferred mode of transportation. Electric bikes, also known as e-bikes, offer a unique combination of convenience, eco-friendliness, health benefits, and cost-effectiveness that make them an excellent choice for commuting and exploring. Let's delve into these advantages in more detail:
1. Convenience
Electric bikes provide a convenient and efficient mode of transportation. With electric assistance, riders can easily overcome challenging terrains, including hills and inclines, without exerting excessive effort. This feature makes e-bikes suitable for riders of all fitness levels and ages.
2. Eco-Friendliness
Opting for an electric bike helps reduce your carbon footprint and contributes to a cleaner environment. E-bikes produce zero tailpipe emissions since they are powered by electric motors. By choosing an e-bike over a traditional vehicle, you actively participate in mitigating air pollution and reducing greenhouse gas emissions, thus combating climate change.
---
Protect Your Online Privacy With Surfshark
[The VPN that we use here at Tech Arrival]
---
3. Health Benefits
Electric bikes offer a unique opportunity to engage in physical activity while commuting or running errands. Riders have the option to pedal manually or use electric assistance, allowing them to control the level of exertion. Regularly riding an e-bike improves cardiovascular fitness, increases muscle strength and endurance, and helps with weight management.
4. Cost-Effectiveness
Electric bikes present a cost-effective alternative to traditional vehicles. Operating and maintaining an e-bike is significantly cheaper compared to owning a car or motorcycle. E-bikes have lower maintenance requirements, do not require expensive fuels, and their batteries can be recharged at a fraction of the cost of filling up a fuel tank. Additionally, e-bikes often have longer lifespans, reducing the need for frequent replacements.
5. Commuting Flexibility
Electric bikes offer a solution to common commuting challenges. They are particularly well-suited for short to medium-distance trips, commonly known as "last-mile" transportation. E-bikes allow riders to navigate through congested urban areas more efficiently, saving time and reducing stress. With their compact size, e-bikes require less space for parking and can often access areas inaccessible to cars. This flexibility makes them ideal for urban commuting and provides greater freedom in choosing travel routes.
Also read: 10 Best Gadgets to Keep While Traveling
Conclusion
As the demand for sustainable transportation continues to grow, folding electric bikes have emerged as a practical and eco-friendly solution. The best folding electric bikes of 2023 combine convenience, performance, and style, catering to a wide range of riders. Whether you're a commuter navigating busy city streets or an adventure enthusiast exploring scenic trails, these folding electric bikes offer a versatile and efficient means of transportation. Embrace the future of urban commuting and experience the freedom and excitement that folding electric bikes bring to your everyday life.