Traveling is a lot of fun. You not just get to discover and explore new places, but you also get to learn a lot of new things about your destination and yourself as well. Packing up intelligently is a very important part of getting ready to hit the road.
You have to pack up not just a lot of clothes and other personal belongings, but tech gadgets as well. It is a fact that electronic gadgets take up a lot of space; this is why you should pack them thoughtfully.
Best Gadgets to Keep While Traveling
1. A Bluesmart Smart Suitcase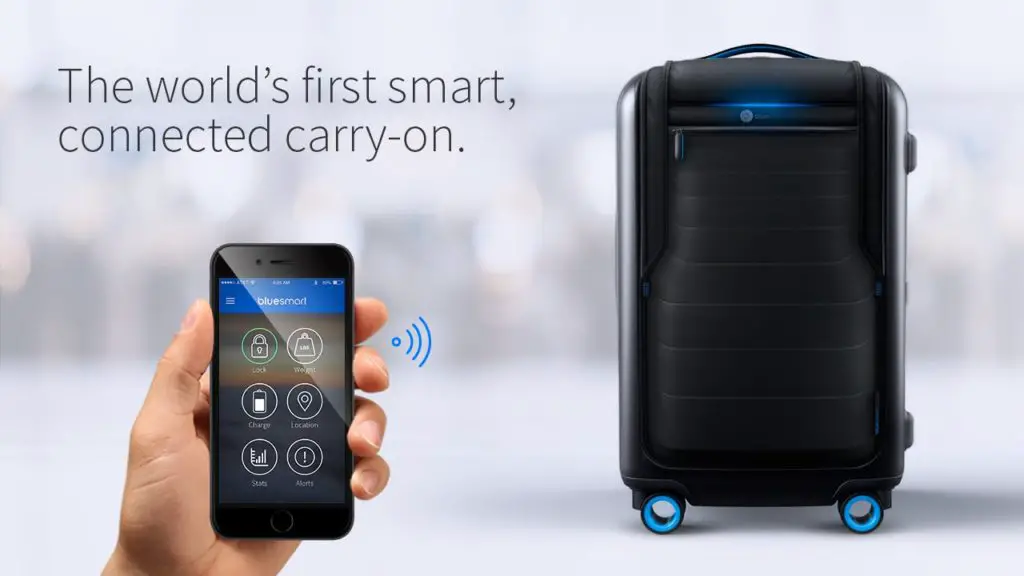 Your suitcase is the one item which carries all your belongings, so it should be totally perfect. If you are traveling a long distance and are worried about losing your belongings then you should definitely invest in a Bluesmart smart suitcase. This suitcase is worth all the money which you may spend to purchase it.You can manage this suitcase by installing a related app on your mobile phone. In this way, it gets synchronized with your phone and you can track it down anytime you want.
You can manage this suitcase by installing a related app on your mobile phone. In this way, it gets synchronized with your phone and you can track it down anytime you want.
A wonderful added feature of this suitcase is that it comes with its own power bank. You can easily charge not just your mobile phone but other mobile devices as well. You can charge your mobile devices for almost 6 times with it.
This smart suitcase also lets you know how much to pack and indicates if the luggage exceeds the given limit.
2. A Global Translator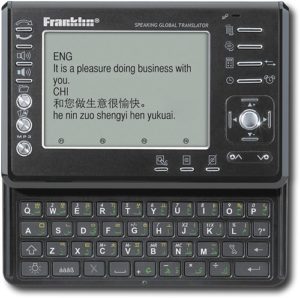 So, you are going to a non-English speaking country? Well, it can be quite a challenge especially when no one can understand you and you fail to comprehend what the other person is saying as well. For this purpose, you have to invest in the Franklin 12 Language Global Translator. This device may look quite outdated on the outside, yet it can be quite helpful in conveying your message across to the people.
This global translator has got 450,000 words in store. You can easily form a sentence once you have become familiar with the interface.
---
Protect Your Online Privacy With Surfshark
[The VPN that we use here at Tech Arrival]
---
3. A Smart Padlock
Whether you already own a lot of suitcases or do not have a budget to get a new smart one, you can still invest in a smart padlock to secure your luggage. This padlock is controlled with an app which you have to install on your phone. This means that you do not have to worry about losing the key or forgetting the combination to the lock.
4. A Powerbank
With so many gadgets and their chargers, you are bound to lose something. This is why you should invest in a good power bank while traveling. A power bank reduces the number of chargers and wires which you have to carry. It is also quite handy and you can easily place it inside your hand carry as well.
There are some amazing power banks available, and choosing the right one can become quite a bit of a challenge. This is why; you should definitely read some reviews online to see which one is perfect for charging your electronic devices.
5. An iPhone 3G
Whether you already own an iPhone or an Android phone, when you are traveling across the globe, you should have an iPhone 3G with you. This is because this phone actually works easily in every country without getting locked. Most of the sims produced the world over are also compatible with it and you do not have to worry about purchasing a new mobile phone as well upon reaching your destination.
6. A Laptop
While this is one gadget which everyone carries when traveling, mentioning it in this list is as important as well. Your laptop not only makes it easy to access your emails and social media accounts, but it also lets you enjoy on the flight. You can download your favorite movies in it and enjoy them during the flight. While many flights offer a large variety of movies, not all of them are worth watching.
You can also save your photographs in your laptop for getting them printed later on.
---
Protect Your Online Privacy With Surfshark
[The VPN that we use here at Tech Arrival]
---
7. An E-book Reader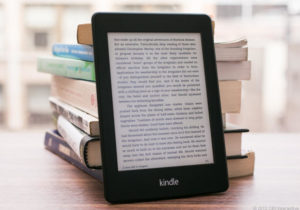 If you are among those tourists who like to catch up on all their reading while traveling, then you should definitely invest in a good e-book reader. With an e-book reader, you do not have to worry about trying to fit in all your books in your baggage. All you have to do is to download the books in your reader and read them on the go. We will definitely recommend you Kindle Paperwhite.
8. A Video Recorder
You should have a video recorder with you to shoot all the memorable events. No, we are not talking about all those huge video recording cameras which need a whole bag of their own to be stored.
What we are suggesting is that you should invest in a Flip Mino, a video recorder which even someone totally unfamiliar with the right usage of technology can easily operate. This video recorder comes with a recording time of 60 minutes. It comes with a built in USB charger, and its battery easily lasts for up to 4 hours in a row. While this may not be a professional video recording camera, yet it is perfect for saving some memories for yourself and your family and enjoying them later.
9. A Mi-Fi
Well, you do not want to spend a fortune on getting Wi-Fi at hotels. This is why, you should invest in a Mobile Wi-Fi, or Mi-Fi, as we call it. A MiFi allows 10 devices to be connected at the same time and comes with a single Sim.
You cannot just only use an inbuilt sim purchased from the UK, but you can also purchase another sim from anywhere and enjoy using the internet.
10. A Portable PSP
There are times when you get homesick and start missing your TV and Play station. What can be a better way to kill your boredom than by playing on your portable PSP? A PSP is a great time killer, is low maintenance and lets the gamer addict inside of you enjoy playing from a wide range of more than 300 in built games available.
---
Protect Your Online Privacy With Surfshark
[The VPN that we use here at Tech Arrival]
---
Let us know what you think in the comment section below!
About Author:
My name is James David and I am Professional Photographer and a Digital Marketer. I am one of the youngest Photography Instructor in Asia who is teaching nearly about 50,000 students around the world. I am the owner of Top10bestlist.com, where I share product reviews with all my audience.