The rise in mobile gaming is indisputable, even if the games themselves are looked down upon by the glut of the traditional video gaming community. It has come to a stage where some are truly questioning and trying to forecast if mobile gaming will ever wholly replace PC and console gaming.
This outcome would have seemed unfathomable if suggested even five years ago, but now that mobile gaming accounts for 51 percent, or $70.3 billion, of the global games market according to the findings of NewZoo.com, its year-on-year growth of 25.5 percent compared with a combined 5.7 percent across the PC and console sectors makes it looks like mobile gaming is, in fact, taking over.
So, we're exploring what has made the mobile gaming market so big, whether it has muscled in on traditional video gaming, what consoles and PCs still have to offer the gaming community, and if there is an all-mobile future in store for gamers.
The Ease & Hidden Costs of Mobile Gaming

Source: Pixabay
As mobile gaming began to rise, it didn't necessarily take from the existing audience of traditional video gaming; instead, mobile devices opened the world of gaming up to a whole new demographic. People who simply had some time to fill, wanted to add more meaning and application to the very expensive – but necessary – device in their pocket, or wanted to play games but didn't fancy the upfront cost of a console or PC were suddenly able to play games at their convenience.
With massive libraries of games for both Apple and Android users, both unique and themed, anyone with a mobile phone or tablet could suddenly find a game that they had an interest in, and most of the time, that game was free. All of a sudden, a world of gaming opened up to millions of people who were downloading many free games at a time to try them all out. Most of the time, all that they had to do was put up with some ads, which is what is expected with free stuff these days.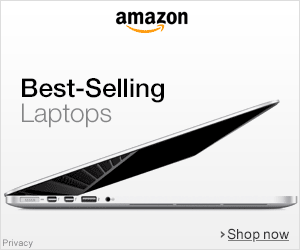 Through a lack of upfront cost and a great deal of accessibility, range, and convenience, mobile gaming took off, making huge amounts of money through in-game purchases. The freemium model is most prevalent across mobile gaming, with players ushered towards making payments to progress or upgrade their standing instead of having to wait. This model hides the true cost of mobile gaming to players.
It was found by GamaSutra.com that, in the US, people who do make in-app purchases spend an average of $87 per year in free-to-play games. Compared to the $92 average spend of PC and console gamers, it's clear that there isn't much difference in the spending habits of the two audiences, despite many citing the zero-cost of most mobile games being a major factor towards the platform being preferred to traditional models.
Many mobile gamers reason their microtransactions with the amount of time that they spend in the game relative to the initial outlay. In fairness, paying a couple of pounds a week in a game that you play for an hour or so a day does make them more cost-effective than traditional video games. A comprehensive Canadian gamer survey carried out by SlotsOnlineCanada.com found that 35 percent of people play games on their mobile – which is a greater percentage than on PC or console – with the amount of time spent gaming each week being under an hour by an overwhelming 46.7 percent.
Not only do mobile games entice players by being free and, in theory, very low-cost, they also appease the need to be convenient and low-cost in terms of time spent on the game. Many people can't fork out hours of game time, so mobile games offer the perfect option when one does fancy gaming. The upcoming Apple Arcade will also help to give more weight to mobile games, potentially validating them as a legitimate form of gaming in the eyes of the traditional video gaming audience.
Consoles & PCs Still Offer the Top-Tier of Gaming

Source: Pixabay
For many people, gaming isn't merely a means of filling a bit of time or setting up forts for people halfway across the world to knock down; many gamers enjoy the experience of being the star of the story or creating their own adventure. Mobile games often take the form of competitive online multiplayer titles – with the competition ushering players to make purchases to get ahead – or drawn out, endless story games which invoke many periods of waiting.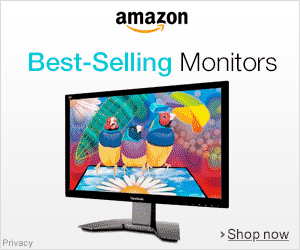 While the mobile gaming platform is becoming more powerful, as shown by the cross-play app from Fortnite, it is limited in many instances by its current freemium model. While developers can make stacks of cash through simple games that have elements of waiting or drawn-out earning infused, they'll continue to hold a rather low ceiling for the overall quality and offering of their game.
The Apple Arcade may help to expand the horizon of the quality of mobile games, but as a subscription service, developers won't benefit as much as they could; however, on the flipside, developers of high-quality mobile games have been hindered by the sneers that most give to mobile games that cost money to download – even if there aren't any microtransactions therein. The fact is that, as it stands, you get what you pay for: the quality of mobile games simply can't stand to the quality of console and PC games, and people who enjoy the gaming experience will always seek out and pay for high-quality games.
The Nintendo Switch has made waves for its hybrid format, allowing players to enjoy triple-A, indie, and mobile games that have rid themselves of the freemium tactics all in one console, either on the go or through a TV, as shown by Forbes.com. The console shows that the industry recognizes that convenience is king, but maintains a standard price plan so as not to trick its gamers, as well as to guarantee income to developers.
It's hard to see mobile gaming taking over PC and console gaming to the extent that the platforms become obsolete. The money available in mobile gaming is certainly very appealing and has forced even some of the most-loved developers to have a go at moving into the scene. It may result in more developers following suit, but for the foreseeable future, the two will continue to co-exist. Mobile gaming doesn't exclude one from playing console or PC games, but certainly offers a market large and eager enough to turn the head of any traditional game developer.
Advantages of Smartphone Gaming Over Consoles
While smartphone technologies are evolving at a tremendously fast rate, the question arises does the mobile gaming industry has what it takes to completely take over the gaming consoles. Though it is quite early to comment on the matter, there are some real-life advantages in mobile gaming over traditional consoles.
Mobility factor in smartphone gaming allows gamers to play their games on the go and are not limited to a place like gaming consoles. Almost everyone nowadays carries a smartphone so there is no additional investment needed in buying gaming hardware. They are also more open and social which helps non-hardcore gamers.
Most of the mobile gaming comes are free of cost, including many top ones with optional purchasable in-app items. This is not the case in console gaming as you have to buy the whole game. And even if the mobile games as for a one-time payment, it is a lot cheaper than what you have to pay for console games.
Now if you are wondering if the console gaming has anything going for it, they are much ahead of mobile gaming in terms of quality, content, animation, sound, graphics, control and gameplay. But even if the hardcore gaming in a huge market, the target audience is quite small. While everyone loves a cinematic game with realistic graphics, most people would rather play casual games on their smartphone while in a break or sitting on a sofa to relax after a stressful day.
Conclusion
Gaming companies like Ubisoft and Konami have already gone a paradigm shift in recent time shifting their focus to mobile gaming along with console gaming. They are concentrating more on live streaming multiplayer games with greater engagement rates. We are yet to see the best with aid from latest technologies like Blockchain and support for cryptocurrency and wearable sensors.
Even with this revolution, gaming consoles are not going extinct anytime soon. Gaming console sector stats show a steadily increase while being second biggest in terms of revenue. The console revenues have surely dropped in the past few years in terms of market share, but the revenues have increased in terms of sheer numbers. There is a steep rise in the total number of gamers in the last two years of which most of them were mobile gamers and hence was never the target audience for the gaming console companies.