One thing we can all agree on is that no one likes ads. Whether casually surfing the internet or using an app, you wouldn't want ads to pop up every few seconds. It has the potential to ruin your browsing experience.
While Windows users can use ad-blocker extensions to block ads, the same is not possible on Android & iPhone. What we mean is that you cannot install adblocker extensions on your iPhone or Android.
The best way to get rid of ads on your smartphone is to use adblock browsers. There are plenty of browsers for Android as well as iPhone with in-built adblocking features.
If you are looking for a web browser to enhance your mobile browsing experience, you have come to the right place. In this article, we will list some of the best ones for you.
Also read: 25 Best Browser Games You Should Play
List of Best Adblock Browsers for Android & iPhone
1. Firefox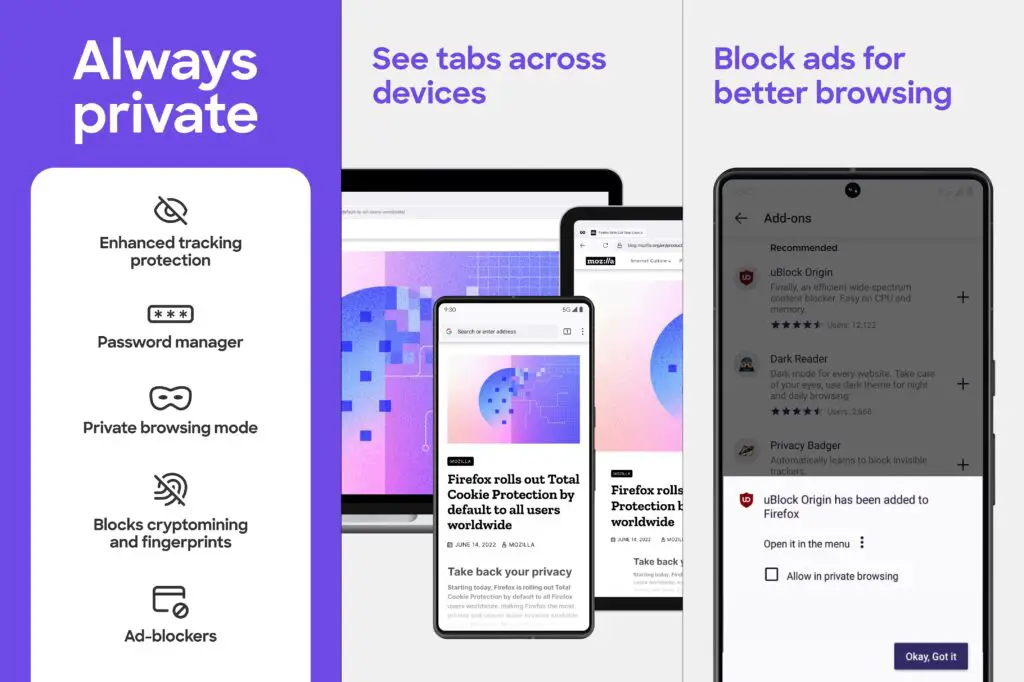 Firefox is not just a fast browser, but it is also efficient in blocking annoying ads. It has a built-in adblocking feature that helps you to block trackers and provide more security while browsing.
The good thing about Firefox is that it can be used on mobile phones and desktops. This free browser is excellent at preventing tracking of your activities and providing automatic security on the internet. It also allows you to customize the appearance using themes from third-party sources.
2. Opera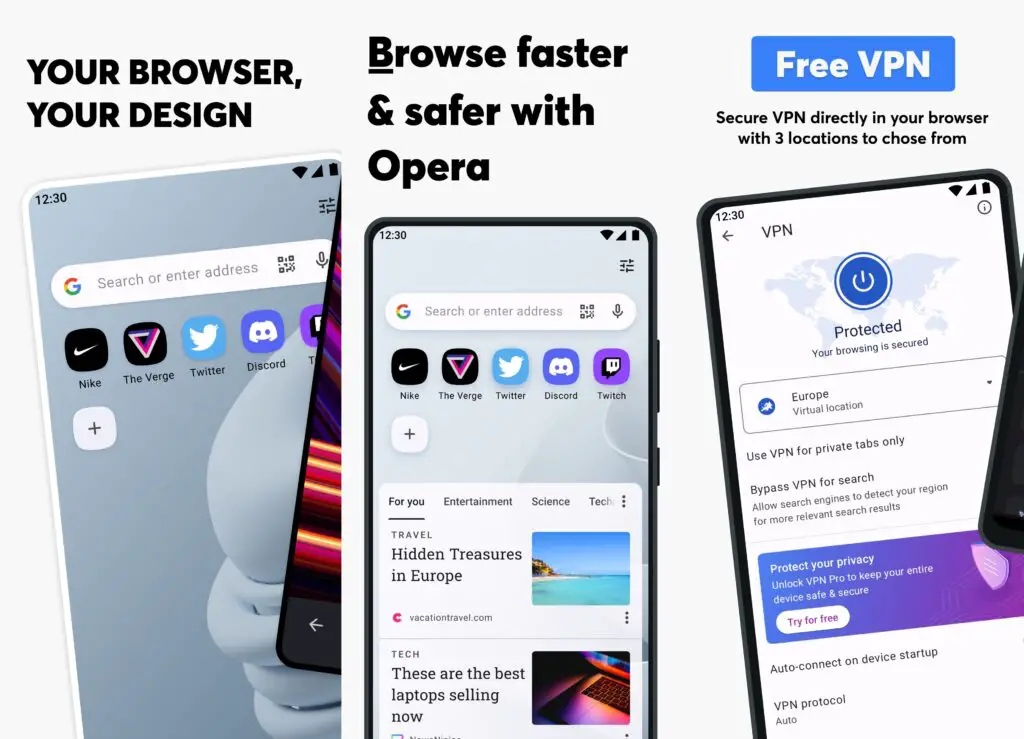 Opera browser is available for both mobile and PC users. It comes with an in-built ad-blocking option along with a free VPN connection. Other features include a multitasking video pop-out and battery saver. All these additional features contribute to the greatness of this browser.
Opera is also known to provide strong privacy and security features. You can use this browser for distraction-free web browsing.
3. Brave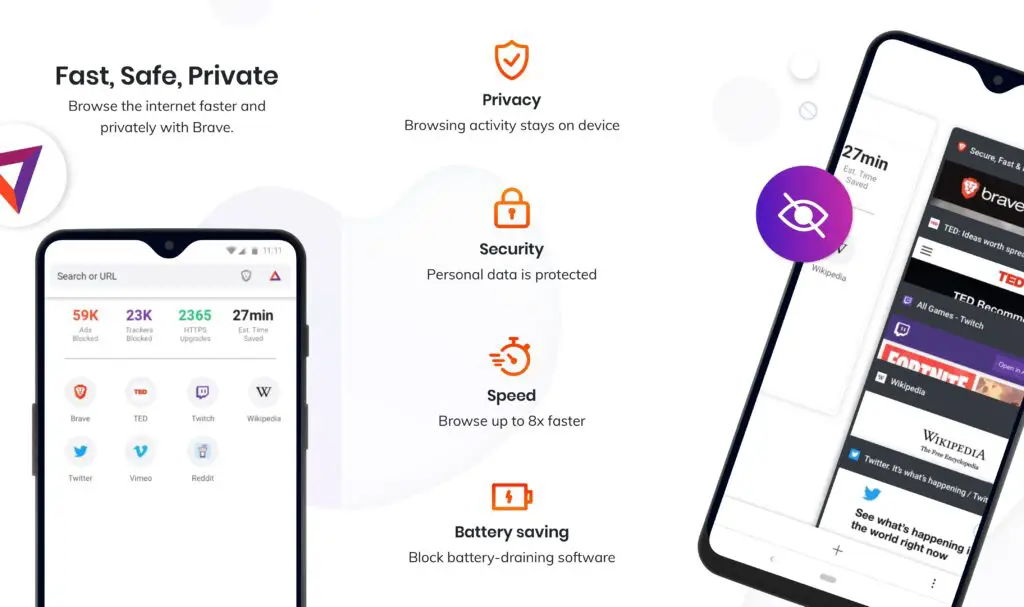 Brave use online privacy tools to protect users from pop-up ads and content that might hinder their browsing experience. The default ad-blocking feature blocks ads whenever you visit a new website. It also includes other useful features, such as free chatting and calling. You can use this app on Windows, Mac, Android and iPhone.
---
Protect Your Online Privacy With Surfshark
[The VPN that we use here at Tech Arrival]
---
4. Microsoft Edge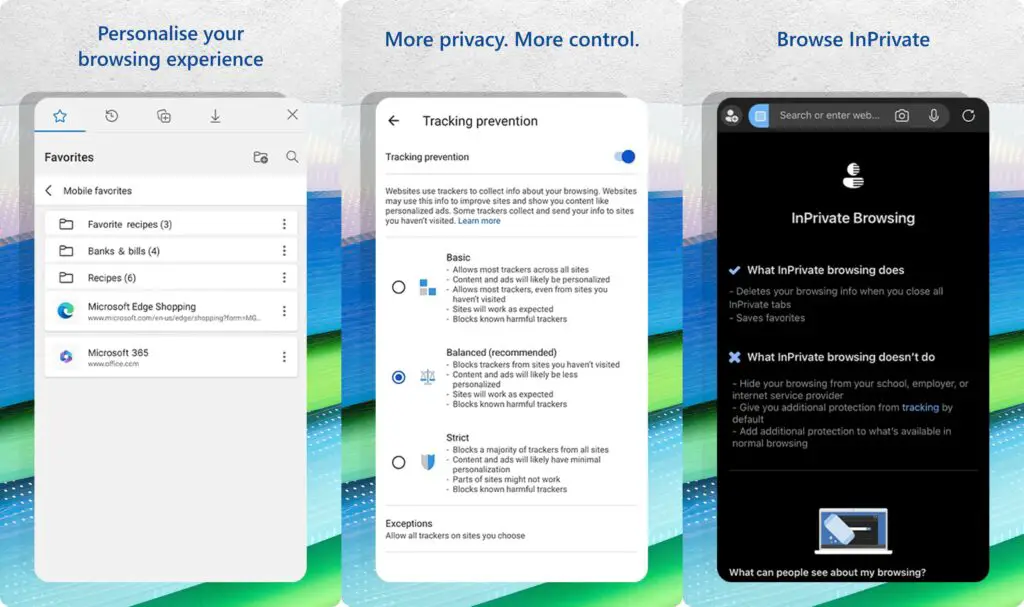 Microsoft Edge is surprisingly a good option for Android & iPhone users. It is not only fast, but can also block ads efficiently. Instead of EdgeHTML, it uses Chrome's Blink Engine.
It offers a smooth performance and allows users to load webpages quickly. Plus, it shares a similar interface as the Chrome browser. The built-in adblocker is backed by Adblock Plus. Once the adblocking option is enabled, you can browse the web freely.
5. DuckDuckGo Private Browser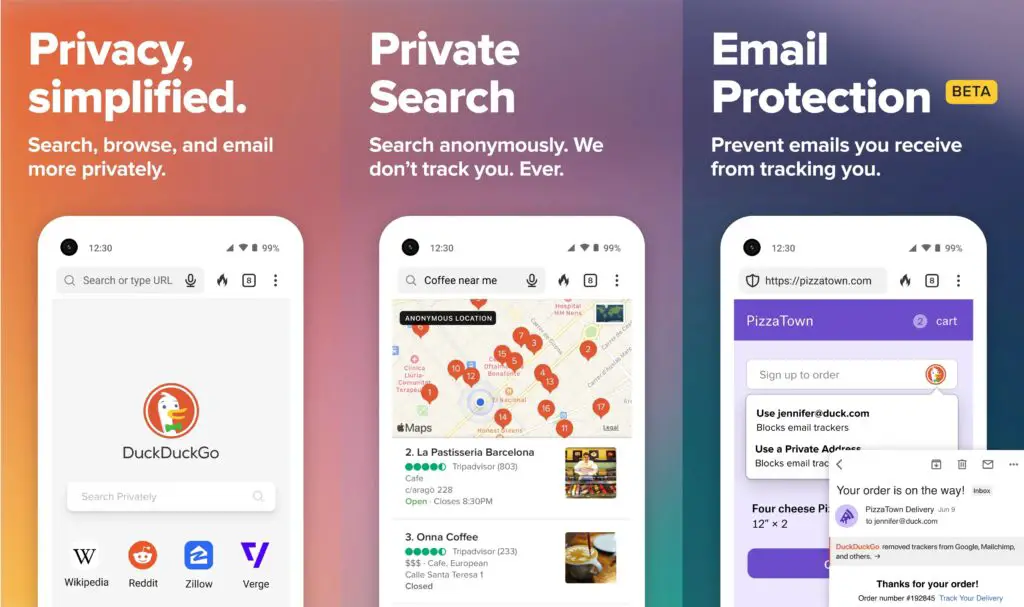 This is another excellent browser when it comes to online privacy and security. The adblocking option can be enabled as per need. Additionally, it provides different types of privacy, including private searches and secure emails.
It is also efficient in blocking trackers, allowing you to enjoy your browsing sessions without worries. It filters unwanted ads and provides safe search results. Besides that, it gives you a faster browsing experience.
6. Firefox Focus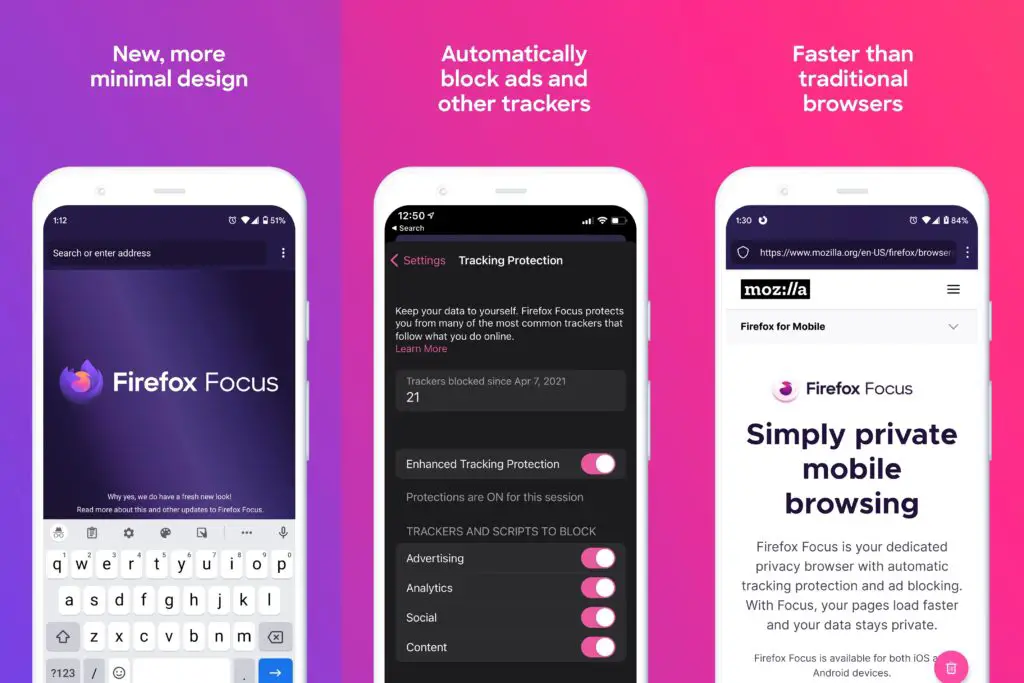 Firefox Focus is all about online privacy. It is extremely efficient when it comes to blocking trackers, ads, and other unwanted codes which may send information to the site owner. Unlike other browsers, Firefox Focus doesn't store passwords, cookies, or other personal information.
Despite being a small app, it delivers a powerful performance. Backed by Mozilla, Firefox Focus stands for privacy and speed. The app size is small, so it will only occupy a small space in your device.
7. FAB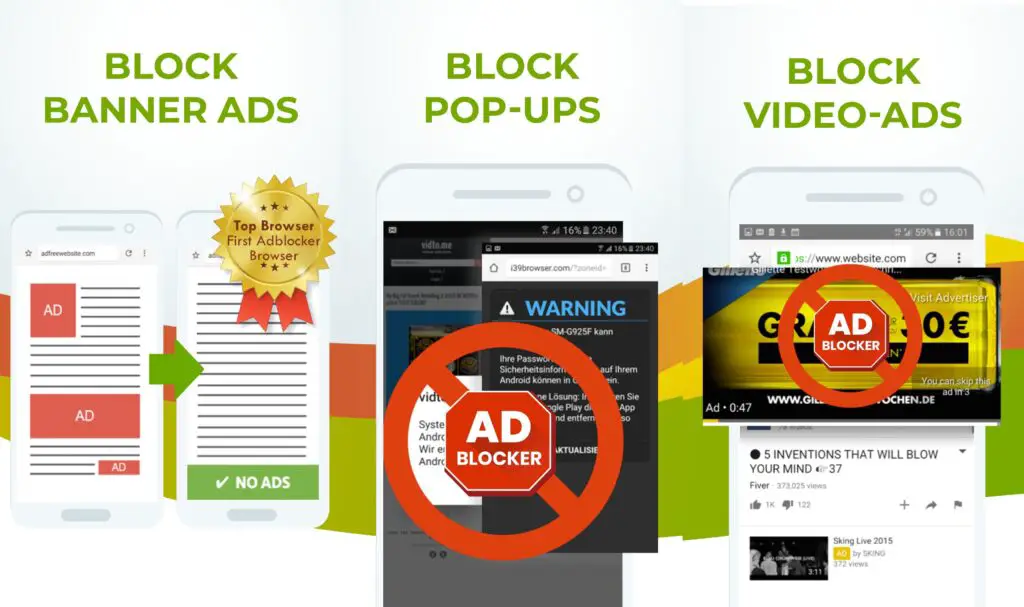 FAB is best for reading news on Google and watching YouTube videos without ads. Its built-in VPN connection makes browsing easier and safer. Its priority is to provide users with a private browsing experience.
It is also much faster when it comes to downloading files and videos from the web. Additionally, it protects suspicious sites and malware by alerting you beforehand. It also has a range of customization options, including incognito mode, managing bookmarks, saving the password, and changing the interface color.
8. Adblock Browser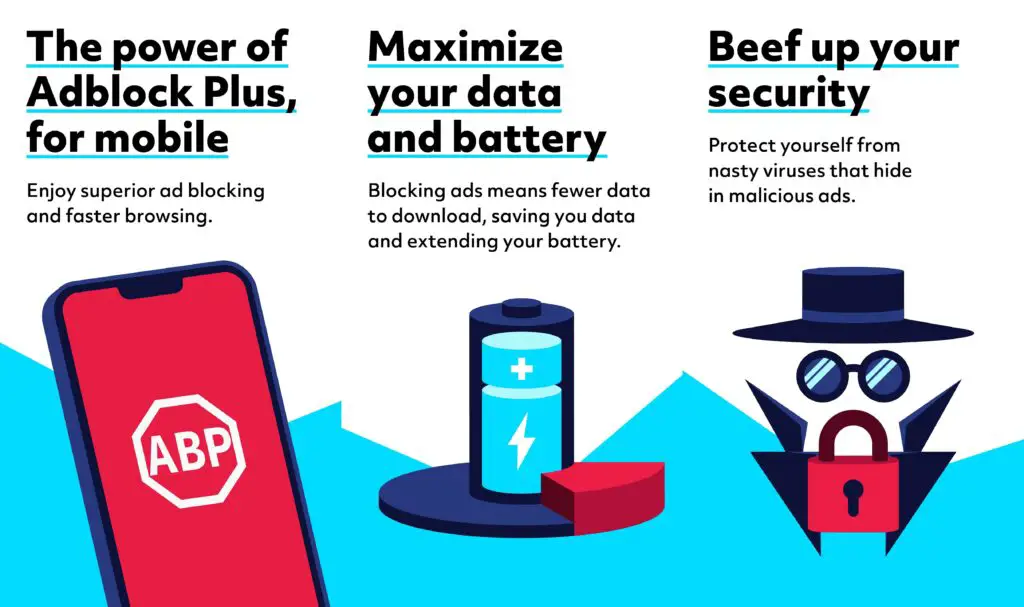 Adblock Browser is specially designed to block ads. It is one of those browsers that can block all types of ads, allowing users to enjoy their browsing hours in peace. Not just that, it also keeps your device protected from trackers that might steal your data.
Adblock Browser has a clutter-free interface. From text to banners and intrusive ads to videos, it can block everything. Additionally, it helps you save battery and data. Besides enhanced privacy protection, it gives you faster download speeds as well.
9. Via Browser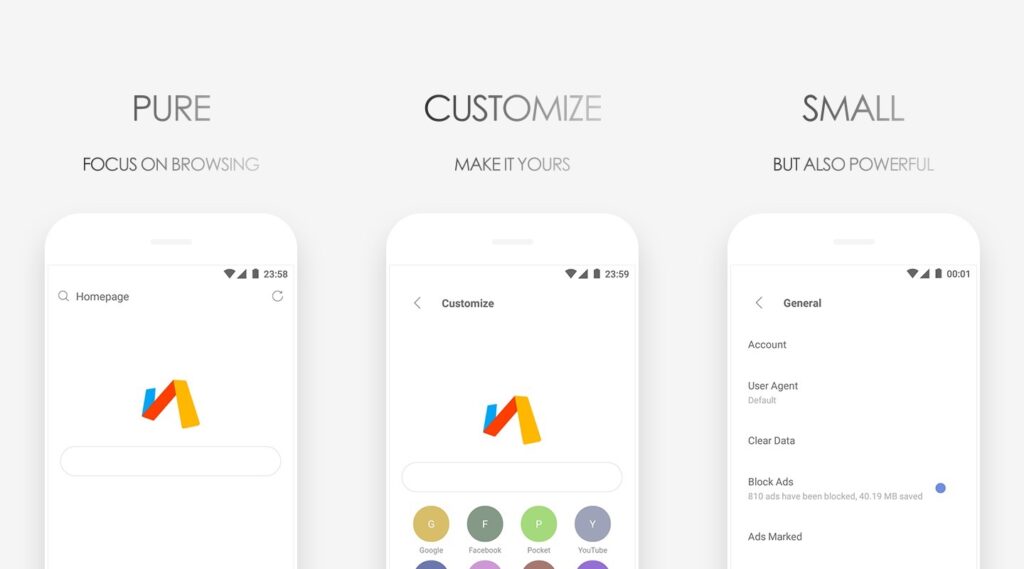 For a safe and secure browsing experience on your phone, you can rely on Via Browser. It is one of the fastest web browsers that effortlessly block ads for a better surfing time. Compared to other browser apps in this list, Via Browser is much lighter.
---
Protect Your Online Privacy With Surfshark
[The VPN that we use here at Tech Arrival]
---
Using this browser will help you to get rid of unwanted content and ads that keeps popping up in your feed. It also includes customization options using which you can change the browser's appearance. To make things more convenient, it has the night mode option.
10. Kiwi Browser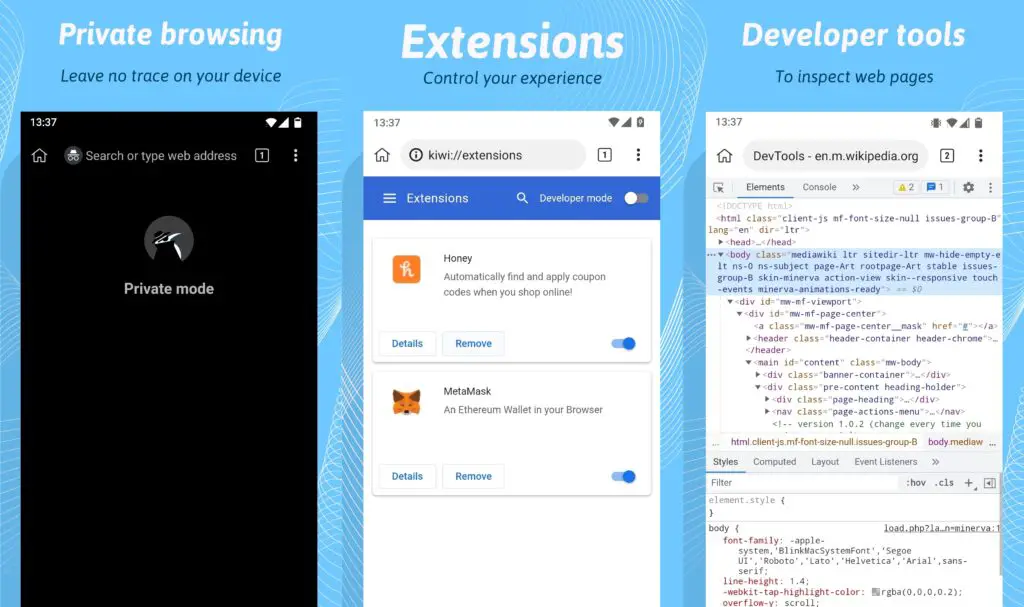 This browser is as interesting as its name. It's a simple and user-friendly browser that allows you to listen to music, play games, watch movies, and more. You can enjoy all of your online activities without getting disturbed by ads. It allows users to add multiple adblocker extensions.
Other notable features include the night mode, faster speeds, and protection against cyber threats. If you are tired of dealing with pop-up ads during your browsing hours, Kiwi Browser could be the best solution for you.
11. Vivaldi Browser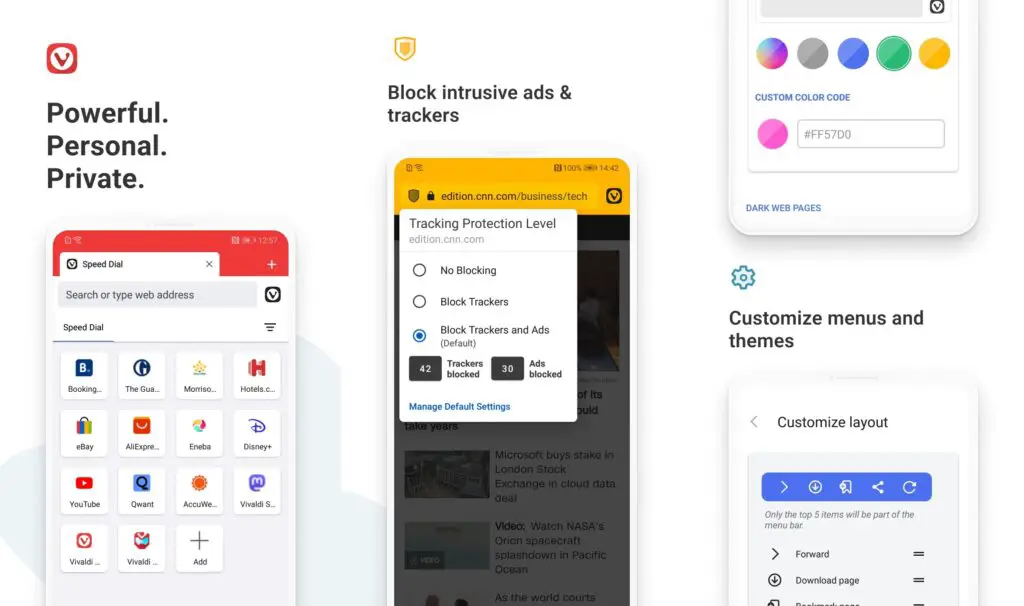 The best web browser is the one that provides you with a safe browsing experience while protecting against unwanted ads and cyber threats. Vivaldi is one such browser that has everything you need while browsing.
Its in-built adblocking feature not only blocks ads but also allows the web page to load faster. In addition, it keeps your device protected from trackers. Instead of extensions, you can directly download the app on your device and enjoy safe browsing.
12. Pure Web Browser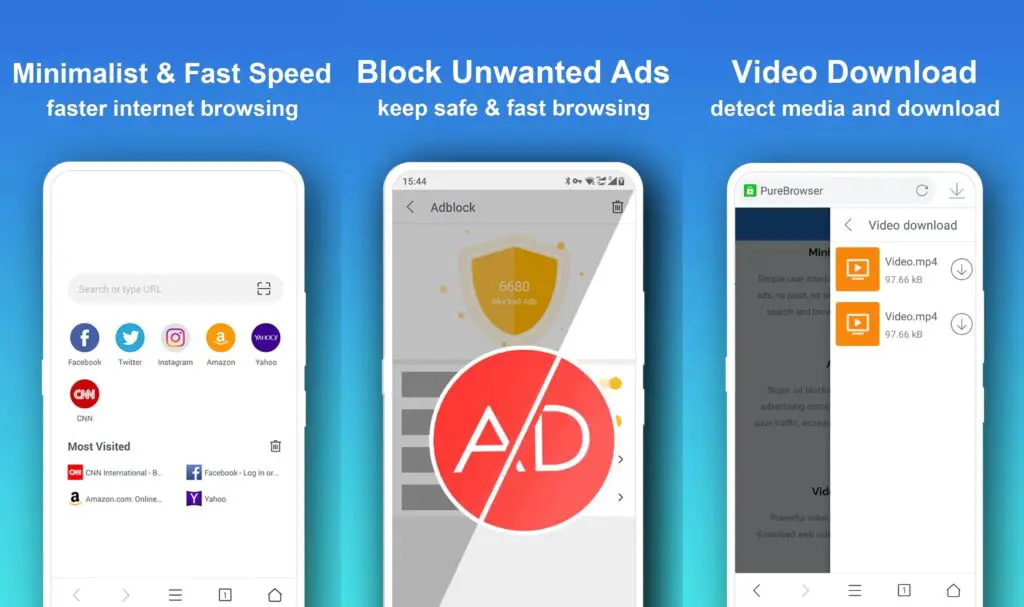 Pure Web Browser is a small, lightweight app. It's the perfect solution AdBlock solution for Android users. It is mainly designed for devices with low specs and storage space.
Apart from blocking ads, it also works as a video downloader. It has incognito mode and night mode. Other features include colorful themes, page translation, bookmarks, and a QR-Code scanner.
13. Frost
If secure browsing is your priority, Frost would be the best choice for you. As the name suggests, it focuses on users' privacy. The incognito mode allows you to surf the web without revealing your identity.
This user-friendly browser is also extremely fast. Besides that, it offers useful features such as password management, pop-up blocking, and auto browser cleaning. It has a simple design and allows users to organize images into folders.
14. OH Web Browser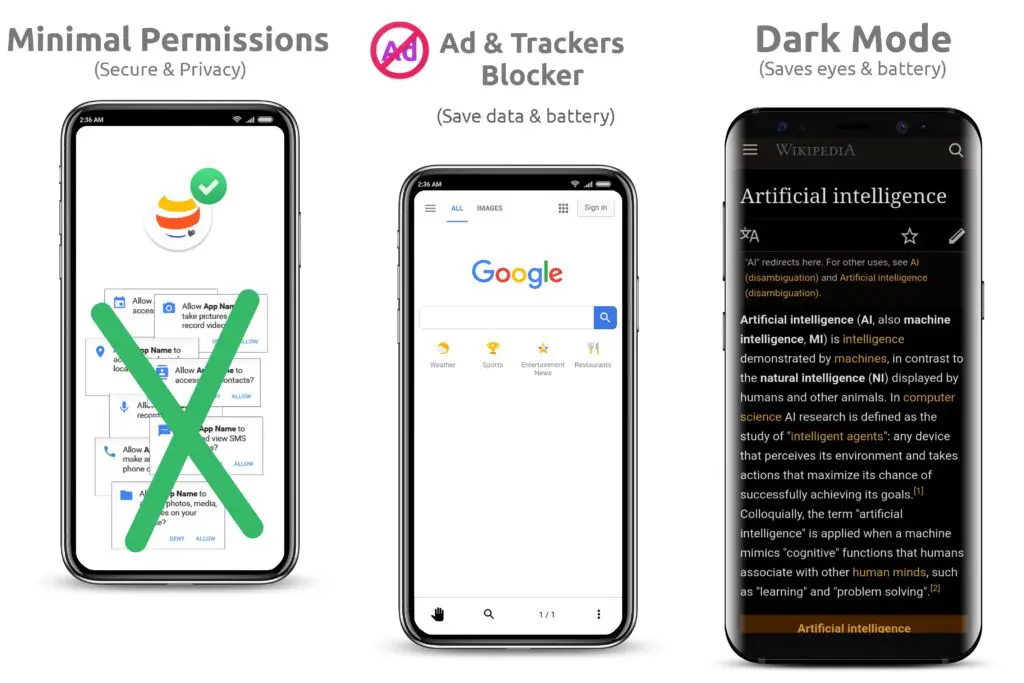 OH Web Browser delivers excellent performance when it comes to blocking ads while browsing on mobile phones. It allows you to safely browse the web without getting disturbed by annoying pop-up ads. The good thing is that you can also customize the app as per your needs.
The night mode feature ensures that you don't stress your eyes while browsing for longer hours. Also, the darker screen helps save battery. Anyone looking for an easy-to-use adblocker browser should give Oh Web Browser a try.
---
Protect Your Online Privacy With Surfshark
[The VPN that we use here at Tech Arrival]
---
15. Bromite
Lastly, we have Bromite, which is focused on providing a clutter-free browsing experience. With this browser, you can enjoy your movies and videos without interference. It blocks all unwanted ads and also makes privacy enhancements.
Besides blocking ads, it protects you from click-tracking. Additionally, it allows users to play videos in the background. For smooth browsing sessions, it has filters such as EasyPrivacy, EasyList, and others.
Browsing the web on your mobile phone becomes much easier with an adblocker browser. It helps block all unwanted ads and trackers, so you can enjoy your time on the internet without getting disturbed. You can use any of these browsers for a smooth and uninterrupted browsing experience.
Also read: 5 Best Browsers for Privacy & Security You Should Try
Frequently Asked Questions (FAQs)
What are adblocker web browsers needed for?
The main purpose of an adblocker browser is to block all sorts of ads, trackers, and other codes while browsing.
Do all web browsers have an adblocking feature?
No, all web browsers don't have the adblocking feature. However, they may allow you to add adblocker extensions.
What are some of the best adblocker browsers for Android?
Firefox Focus, Opera, and DuckDuckGo Private Browser are some of the best adblocker web browsers for Android users.
Can pop-up ads infect my device?
Some pop-up ads can be harmful to your device. Clicking on such ads can install malware on your device or take you to a malicious website.
How to block pop-up ads on Android & iPhone?
The best way to block pop-up ads while browsing on your Android or iPhone device is to use an adblocker browser.
Is Firefox Focus good?
Firefox Focus is a popular adblocker browser among Android & iPhone users. It is a highly efficient app when it comes to blocking apps and maintaining privacy.
Is the Bromite browser safe?
Bromite web browsers have been around for a while. It is an open-source browser and the safest.
---
Protect Your Online Privacy With Surfshark
[The VPN that we use here at Tech Arrival]
---
Is Kiwi Browser safe for privacy?
Kiwi Browser is a safe app that allows for secure browsing. It comes with a built-in ad blocker that blocks even the most stubborn ads and banners.
Is Via Browser free?
Yes, the Via browser is free to use. It can be downloaded from Google Play Store.
How good is Microsoft Edge?
Microsoft Edge is the upgraded version of Internet Explorer. It is a reliable and secure web browser.