Mobile games are developing at a very fast rate. Given the current situation, it wouldn't be wrong to say that smartphones are the new hand-held console.
Speaking of mobile games, Google Play Store has thousands of games to offer. You will find games of all types and genres. The good thing is most of these games are free to play. 
In this post today, we are going to suggest some of the best android games for you to download.
Also read: 9 Most Popular Games to Play
List of Top Android Games
Here is a curated list of top android games that are worth playing:
1. Call of Duty: Mobile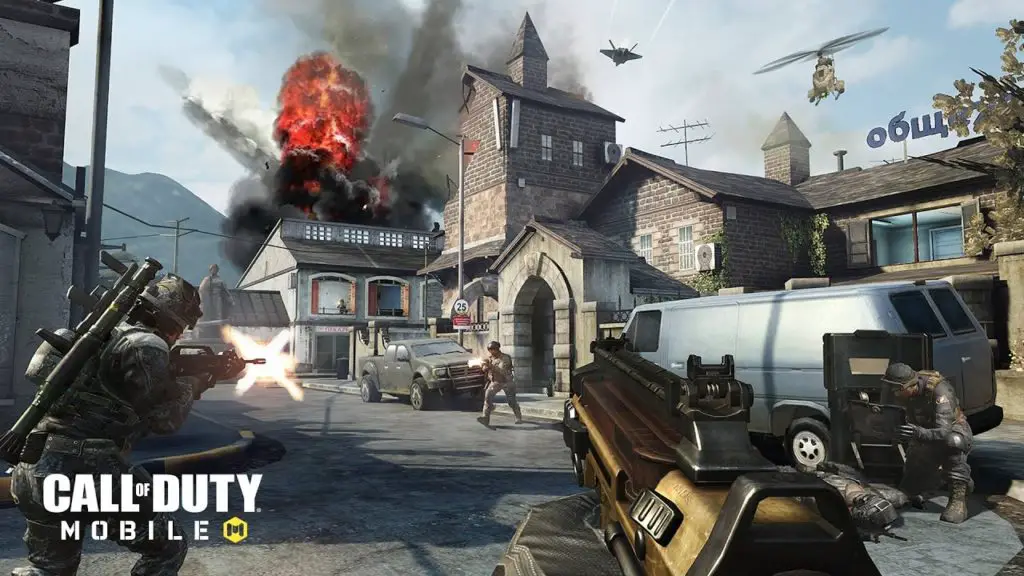 Call of Duty Mobile is possibly one of the most favorite android games out there. It is a first-person shooter game with great game controls. You will find interesting modes like 5v5 and Zombies in the game. Even the graphics of the game are top-notch.
2. Candy Crush Saga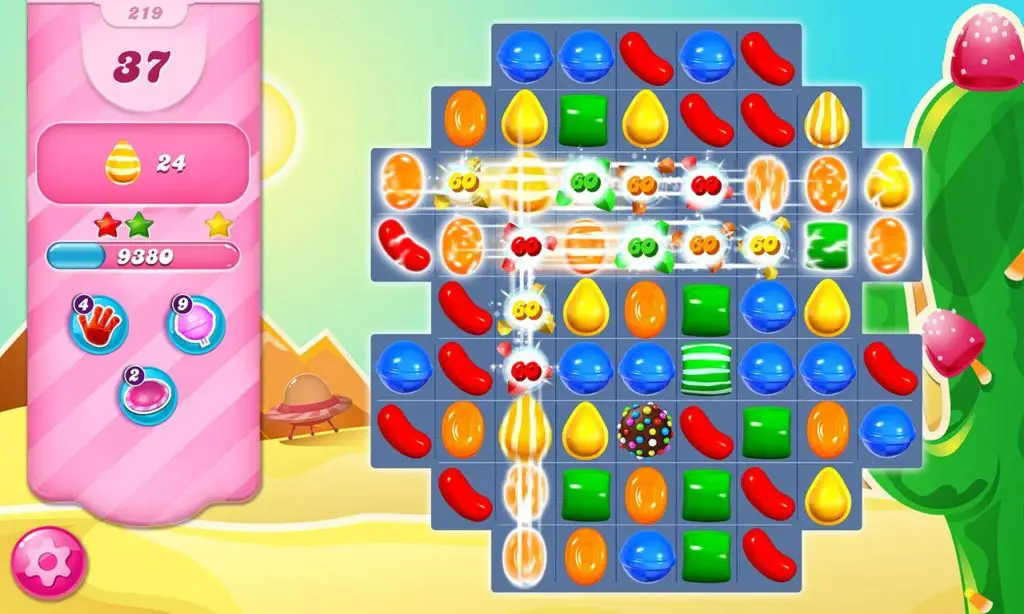 This legendary puzzle game is the best way to pass your time. Unlike other android games, this can be played by people of all ages, including kids. In this game, you switch and match candies to progress to the next level. This colorful game has won the hearts of millions of players across the world.
3. PUBG MOBILE
PUBG MOBILE is undeniably the most popular and hit battle royale game out there. It delivers the most intense multiplayer action on mobile. This game is all about defeating your enemies to increase your chances of survival. It has interesting modes like payload mode, fast-paced 4v4 team deathmatch, and zombie. Every PUBG player should remember survival is the key, and the last one standing wins.
4. Pokémon GO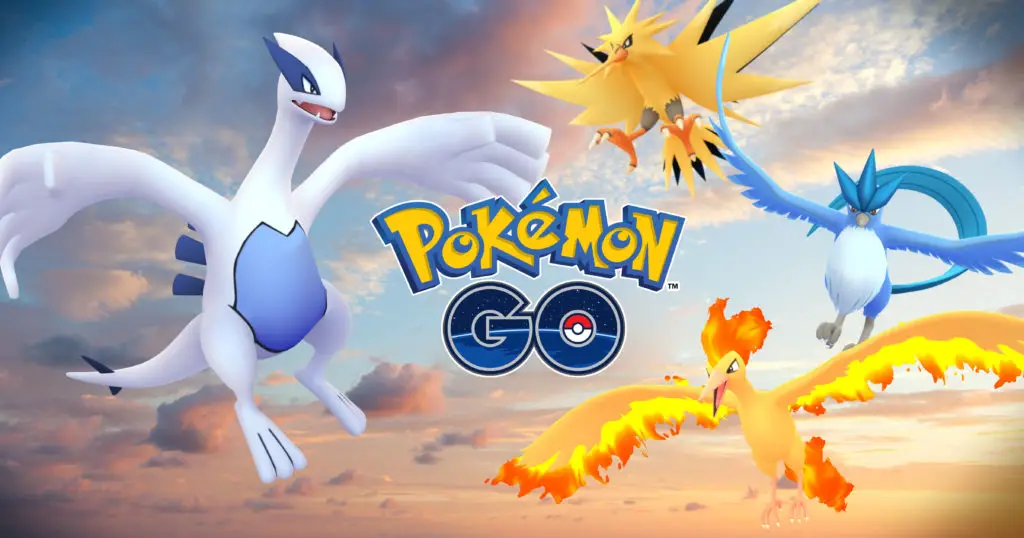 If you are a Pokemon lover, you must have heard about this game. This game takes you on a journey of the Pokemon world, where you battle other Pokémon GO Trainers online. You can also join trainers across the globe and explore various Pokémon as you go around the world. Catch more Pokémon and to your Pokédex!
Also read: 10 AR Games like Pokémon Go You Should Definitely Play!
---
Protect Your Online Privacy With Surfshark
[The VPN that we use here at Tech Arrival]
---
5. Hill Climb Racing 
This is a physics-based driving game that is also playable offline! In the game, you will play Newton Bill, the young aspiring uphill racer who is about to embark on a journey. From a nuclear plant to Ragnarok, race through different places with Bill while facing challenges on the way.
6. Ludo King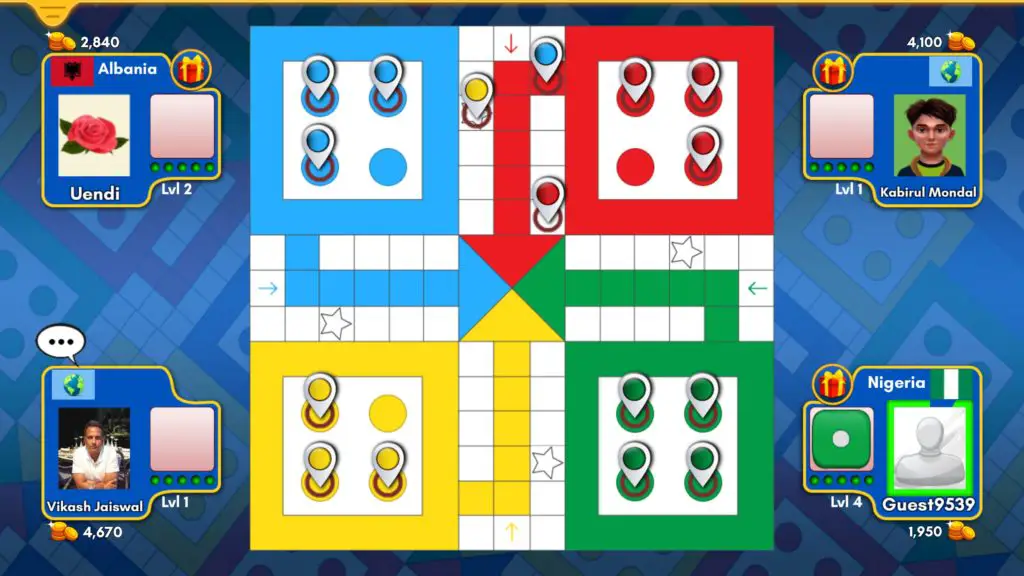 This online ludo game is the best time-killer you will find. With this ludo game, you can start an interesting match anytime and anyplace. It is enjoyed by millions of players and for obvious reasons. This is a multiplayer game that allows you to try your luck in ludo.
7. Super Mario Run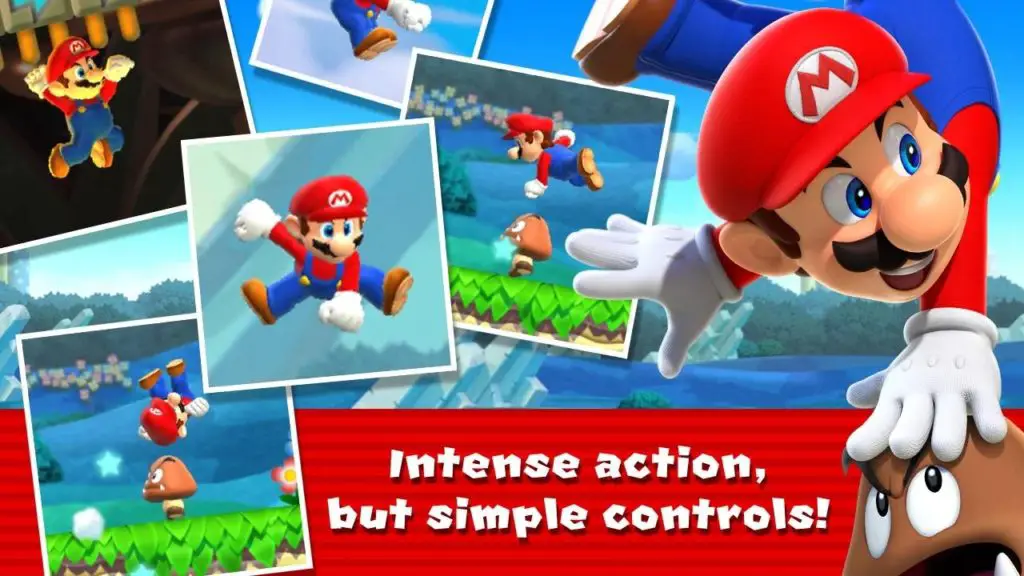 No list of best android games is complete without Super Mario Run. This is the kind of Mario game that you can play with just one hand. You can control Mario by just tapping on the screen as he constantly runs forward. The trick is to time your taps to pull off midair spins, stylish jumps, and wall jumps to gather coins and reach the goal.
8. Hearthstone
This is an online collectible game that is free to play. This award-winning collectible card game gives you the chance to collect powerful cards and create strong decks. You can also summon minions and cast a spell to seize control of the ever-changing battlegrounds. To conquer this game, you need a proven strategy to outwit all players who challenge you.
9. Hitman Sniper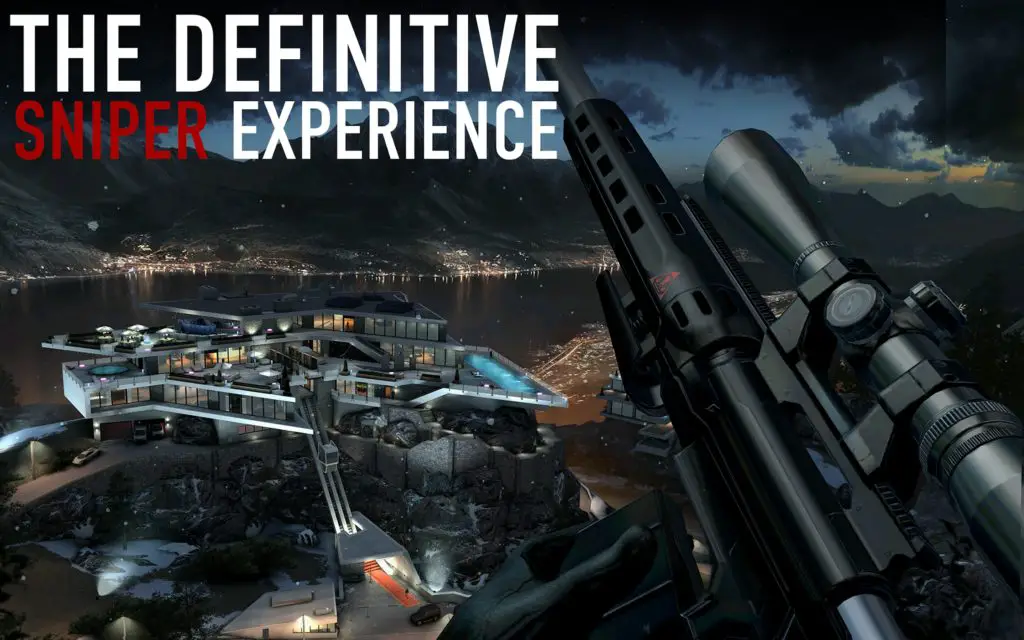 Step into the world of a sniper and enjoy the best shooting game on your mobile phone. This is a tactical sniper mission game that tests your shooting skills. You also get to battle zombies and showcase your skills and speed of execution. What's more exciting is there are 150+ missions and 10 different contracts. 
10. Subway Surfers
This is the ultimate adventure game for mobile gamers. Dash and dodge your way to victory. In the game, you help Jake, Tricky & Fresh escape from the angry inspector and his dog. The colorful HD graphics with multiple levels of challenges make this game more exciting. It is a free-to-play game and suitable for all age groups.
11. Genshin Impact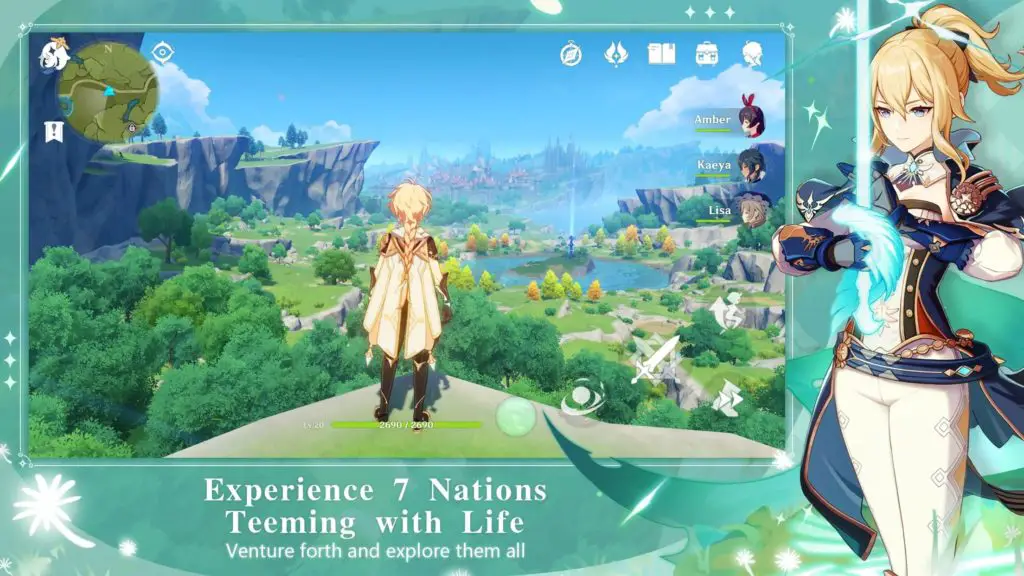 Step into a vast world of Teyvat teeming with life and elemental energy. This game comes with an interesting storyline where you and your sibling arrived here from another world. Explore and travel across Teyvat, join forces with a wide range of characters, and discover the mysteries that Teyvat holds. 
12. Minecraft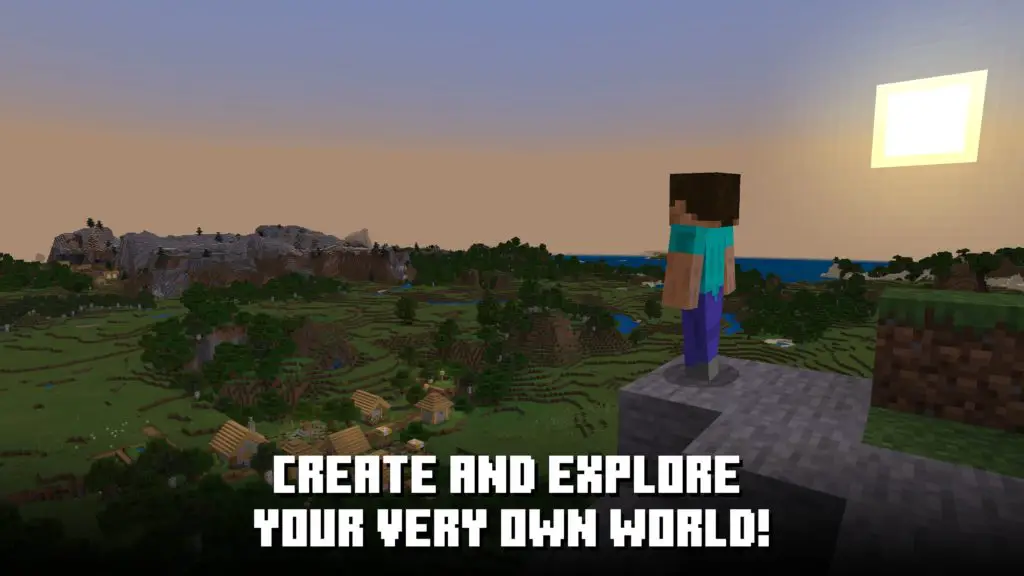 Minecraft is a game that needs no introduction. It allows you to explore infinite worlds and build whatever you desire. From homes to grand castles, you can design it the way you want. To make the game more interesting, you should play it in creative mode with unlimited resources. This game is all about creating, exploring, and surviving alone or with friends. You can also discover the latest community creations and get unique skins, maps, and texture packs from your favorite creators.
13. Temple Run 2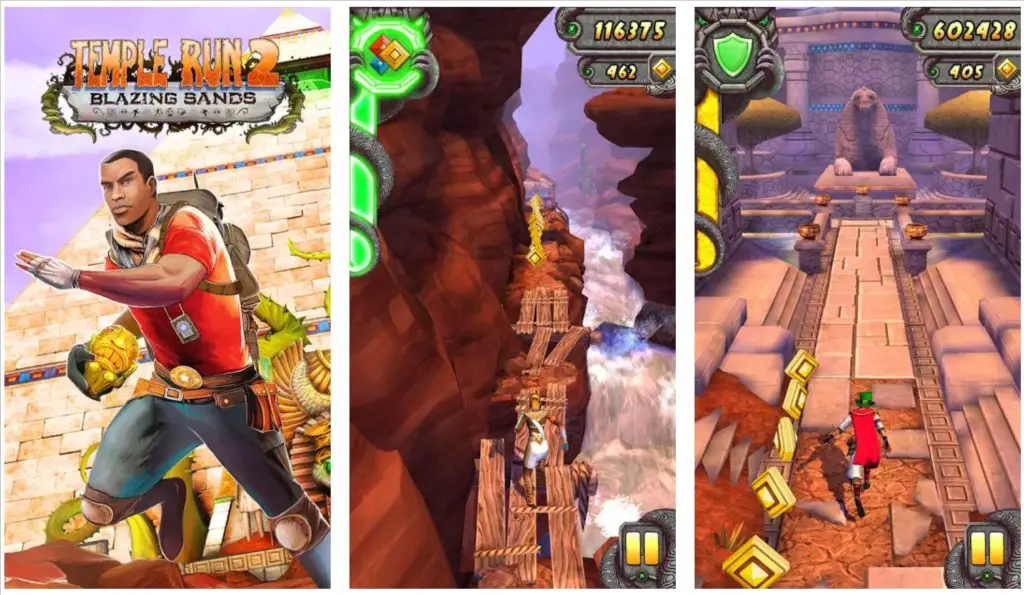 After the grand success of Temple Run, the developers dropped yet another bomb game, Temple Run 2. This is nothing but Temple Run redefined with more exhilarating running, jumping, sliding, and turning. Enjoy the beautiful graphics and collect coins while navigating through the perilous cliffs, mines, zip lines, and forest. Your main objective in the game is to escape with the cursed idol. 
14. Among Us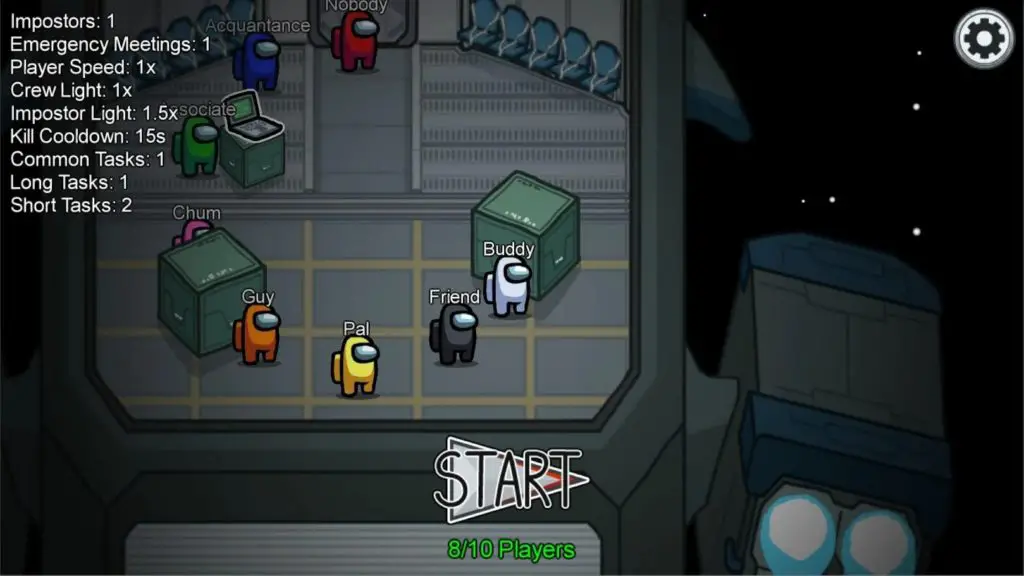 This is a fairly new game that has taken the gaming community by storm. You can either play it online or over local Wi-Fi. The game allows up to 4-10 players to play together. As you try to prep your spaceship for departure, an impostor going around killing everyone. To win the game, you need to complete all the tasks or discover and vote the impostor off the ship.
15. Sky: Children of the Light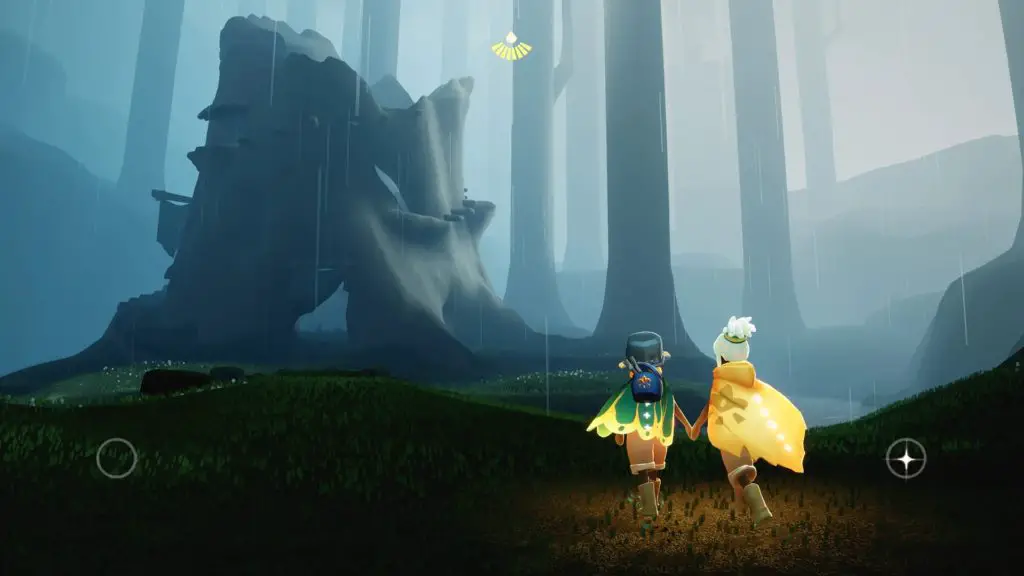 This is a ground-breaking social adventure game that welcomes you to the magical world of Sky. The game takes place in a beautifully animated kingdom where you arrive as the Children of the Light. You can explore the 7 dreamlike realms and uncover the hidden mystery. The game also lets you meet like-minded players from around the world. Team up with other players and set out on an exciting adventure, save spirits and discover ancient treasures.
---
Protect Your Online Privacy With Surfshark
[The VPN that we use here at Tech Arrival]
---
16. Legends of Runeterra
This is a strategy-based card game that puts your skills to the test. Mix and match iconic champions and regions of Runeterra to beat your opponent and unlock unique card synergies. This is dynamic gameplay means you can always counter and react, but so can your enemies. You get to pick from dozens of champion cards and add them to your deck.
17. Asphalt 9 
If you love cars and racing, say no more because Asphalt 9 is the game for you. Play as the most fearless street racer and drive expensive four-wheelers. The game features some of the best hypercars for you to drive. You will find cars from renowned car manufacturers like Porsche, Ferrari, Lamborghini, and W Motors. You can pick your dream car and race across stunning locations against your rivals. The game also allows you to customize your car to your liking.
18. Monument Valley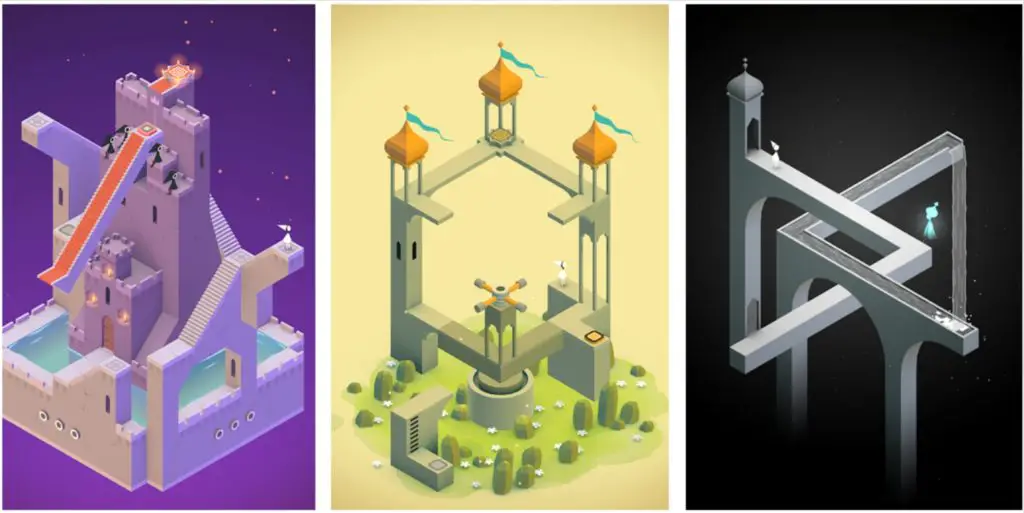 This is a surreal game with great architecture and impossible geometry. In the game, you need to guide the silent princess Ida through mysterious monuments, unfolding optical illusions, uncovering hidden paths, and outsmarting the Crow People. The game features a minimalist 3D design with optical illusions and temples and palaces from around the world.
Conclusion
You can have a great time playing these games on your android smartphone. All games are free to download, but they do contain in-app purchases.
Frequently Asked Questions (FAQs)
Why is PUBG MOBILE so popular?
PUBG is a multiplayer game and gives a great experience. You can play it with your friends and family, which automatically doubles the fun. The game graphics are good and gives you a real-life experience.
Is Temple Run 2 free?
Yes, Temple Run 2 is completely free to play. But you should be informed about the in-app purchases that you will find in the game.
Is Asphalt 9 a good game?
Asphalt 9 Legends is an exciting racing game featuring top-of-line cars from renowned manufacturers like Ferrari, Porsche, and others. 
What is the purpose of the game Among Us?
Among Us is a game about teamwork. It requires you to work together to find out who the imposter is and who you can trust within the group of players. This game is good for kids and can help them hone their social skills.