Back in the day, we had to wait patiently for our favorite cartoon shows to show on TV. But today, we have cartoon streaming sites that allow us to stream cartoon shows at any time we wish.
You will come across both paid and free cartoon streaming sites online. If you are one of those adults who still love to watch cartoons, you will thank us for this post.
We have handpicked some of the best cartoon streaming sites for you to use. With these sites, you can stream your favorite cartoon shows anytime, and from any place you want.
Also read: Top 11 SolarMovie Like Sites to Watch Movies Online
List of Top Cartoon Streaming Sites
Out of all the existing cartoon streaming sites, these are the ones worth your attention. Go through the details to learn about each of the sites.
1. YouTube
YouTube is not exactly a cartoon streaming site but the biggest video-sharing platform in the world. It has a huge cartoon library that allows you to watch free cartoon shows online. You can find any type of cartoon you want on this platform. All you have to do is enter the title in the search bar. They have also created an app, especially for kids. It has kid-themed videos, and you can enjoy them by downloading a separate app. It comes with a massive database of cartoon shows for free.
Subscription: Free (paid premium version available)
2. Cartoon Network
No list for best cartoon streaming sites is complete without Cartoon Network. It has always been a great source of entertainment for kids and even adults. They have over 30 thousand cartoon videos and films. Plus, they keep updating new videos regularly. It is an amazing website where you can filter content based on your liking. The best thing about this site is that it is free of ads.
Subscription: Free
3. Fox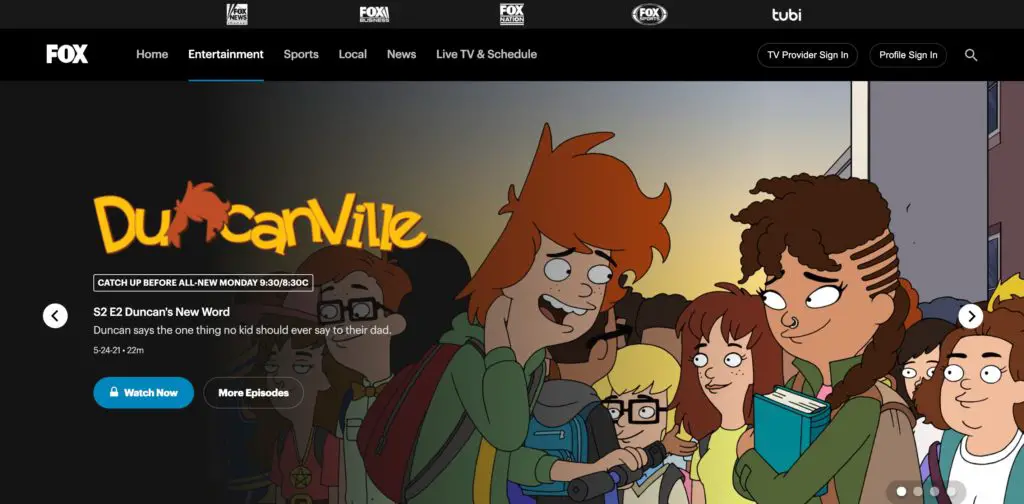 This is yet another great website where you can stream your favorite cartoon shows. Cartoon lovers will love this site because it offers all the latest cartoon shows. You will find some popular cartoon shows like Family Guy, The Simpsons, and Bob's Burgers on Fox. But this is not a free site. They allow you free access only for 60 minutes, after which you will have to subscribe to the website to continue watching.
Subscription: Free only for an hour
4. Gogo Anime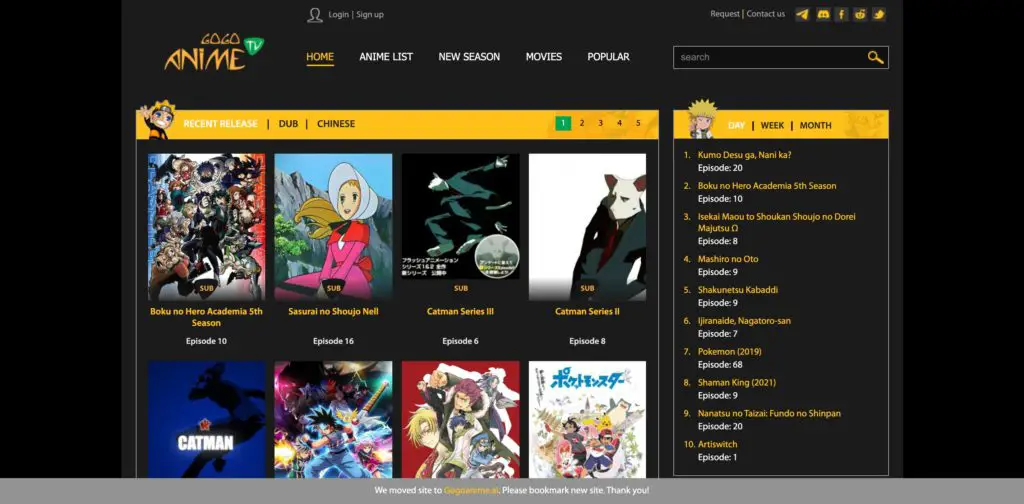 If you are a sucker for anime shows, then GogoAnime is the site for you. Besides anime, they also offer cartoon shows. They constantly update their library to offer new shows to their viewers. You will find both English dubbed and subbed versions of the cartoons. Not just that, but you can also stream videos in different resolutions ranging from 240p to 1080p. For convenience, every content on the site is arranged in alphabetical order. You can even download the videos for offline viewing. But for that, you will have to log in first.
Subscription: Free
5. AnimeFrenzy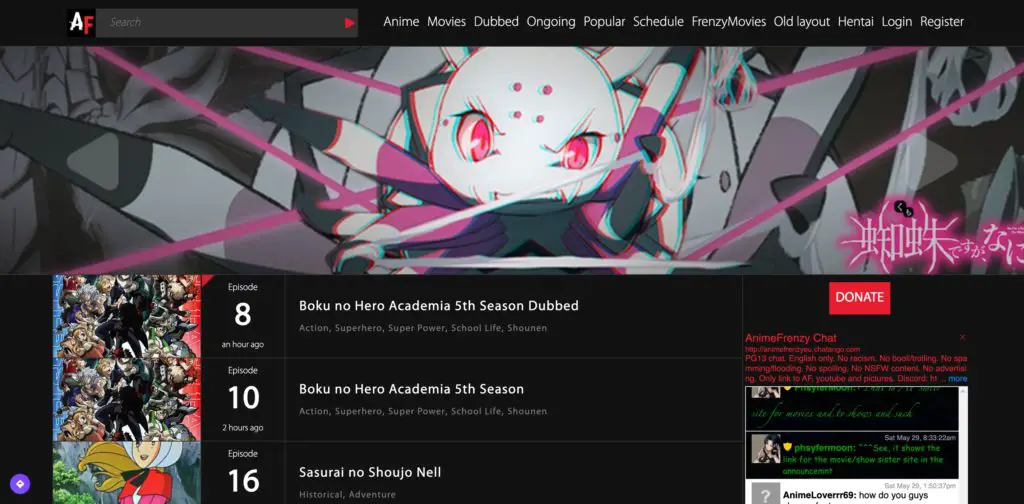 The next best cartoon streaming site is AnimeFrenzy. This is yet another great site to watch anime shows. You will find both old and the latest anime on this site. Just like Gogo Anime, AnimeFrenzy also updates its library regularly. The good thing is you can access this site from both PC and smartphone. If needed, you can even download the videos on your device. The site also has a chat room where you can interact with other anime lovers worldwide.
Subscription: Free
6. AnimeUltima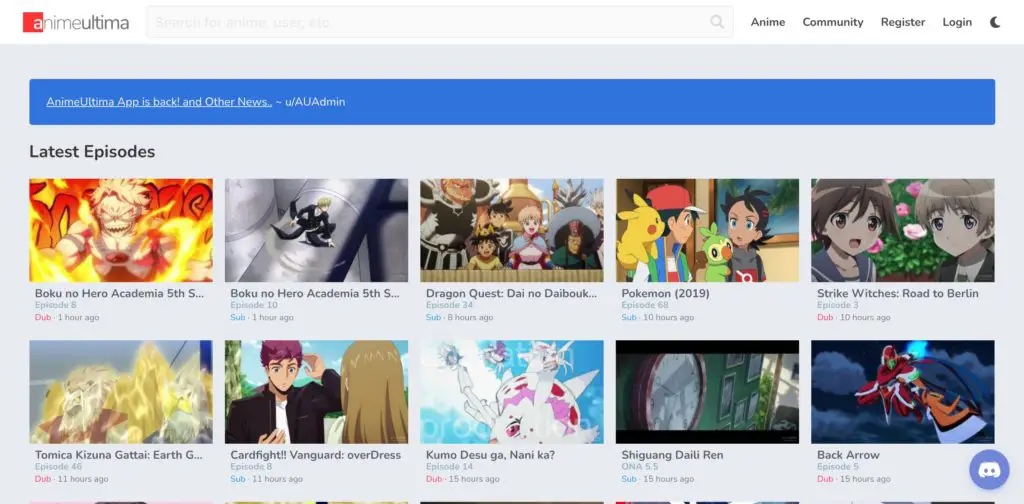 AnimeUltima is more than just an online cartoon streaming site. Besides streaming, you can also make new friends. That's because it allows you to connect to the world. You can interact with other users and discuss anime and other stuff. To make navigation easy, the site offers many filters. You can search content based on type, year, and genre. They also update details to let users know of the upcoming episode.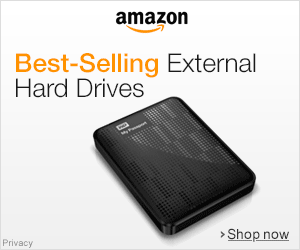 Subscription: Free
7. WCO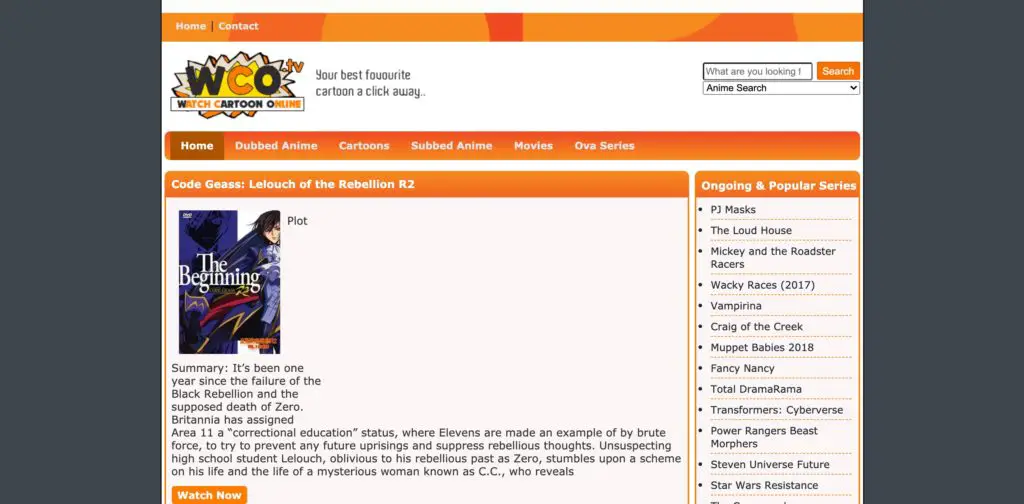 If you want a well-designed cartoon streaming site, WCO is the option for you. They stand out because of their unique content. The first thing you will notice is the home screen, which is designed as a calendar. This allows you to check new releases based on time and date. The site is updated regularly, which means you will get to watch new content every week. Unlike other streaming sites, WCO doesn't have ads. This gives you an enhanced viewing experience. You can also change the theme to light or dark according to your liking.
Subscription: Free
8. Disney Now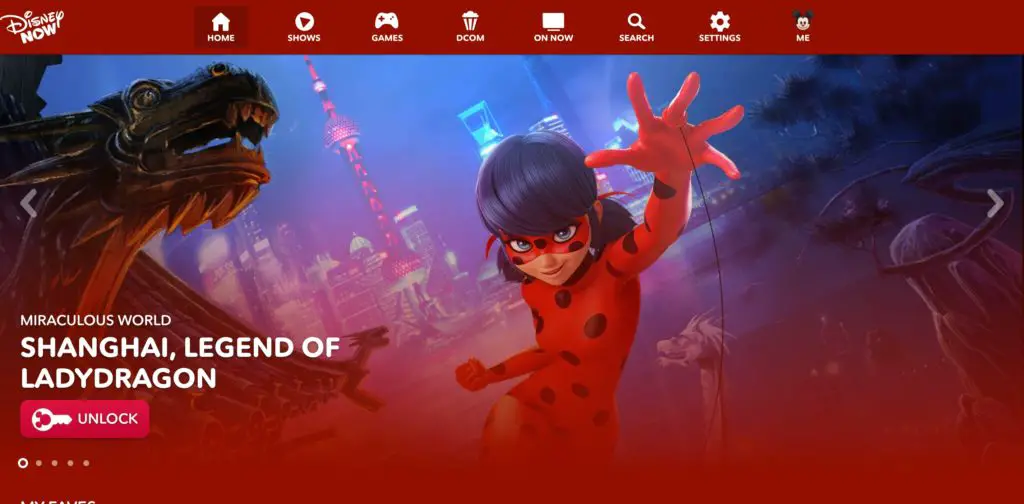 If you love watching Disney cartoons, you should log into Disney Now. You will find all the popular Disney shows and movies on this site. From Mickey Mouse to Donald Duck, they have it all. This is a very colorful site with a user-friendly interface. Besides streaming cartoons, you will also find games on the platform. It should be noted that this site is only available for users located in the US.
Subscription: Free
9. Hulu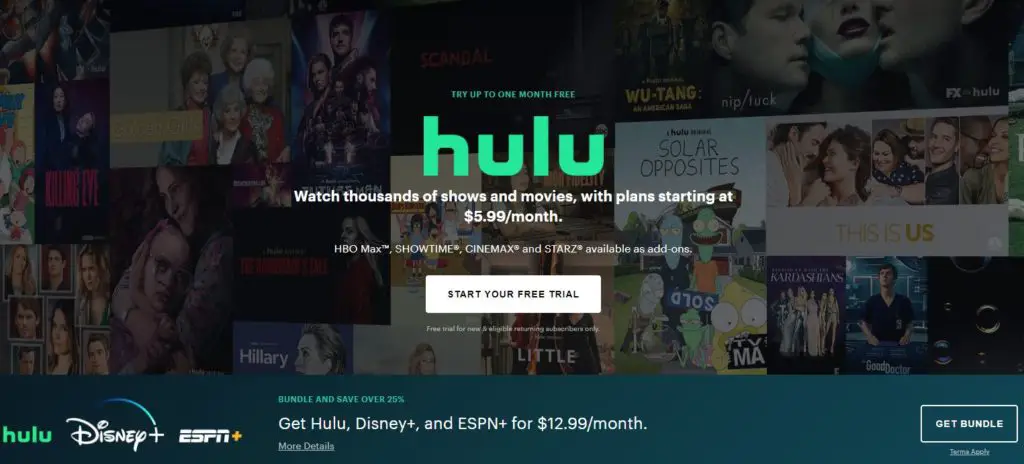 We don't need to introduce Hulu, as you already know about it. This is one of the most popular streaming sites online. This site is not just good for streaming cartoons but also for other content. It is a paid streaming platform but offers a great collection of cartoons to watch. You can even live stream Cartoon Network from Hulu. That's not all because Hulu also has a load of original cartoon movies and shows to offer. If you want to stream premium quality cartoons, you should subscribe to Hulu.
Subscription: Paid
10. Nick.com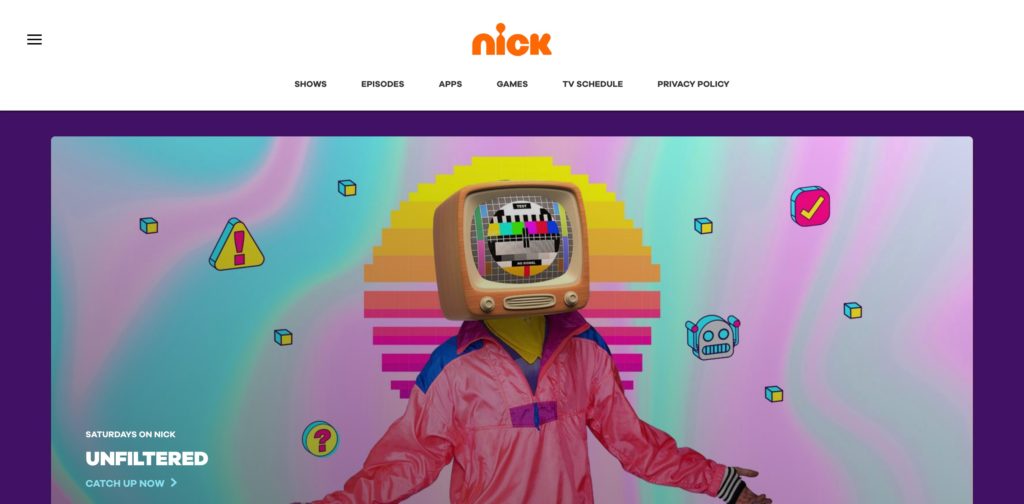 The famous Nickelodeon Channel runs this cartoon streaming site. If you are a fan of Nick cartoons, animated series, and movies, this site is for you. This cartoon streaming platform is suitable for people of all ages. Besides watching cartoons, you can also use the site to check trending topics, TV schedules, play games, and read the news. You will find all the latest episodes of Nick's cartoons on this site. The responsive UI makes browsing through the site easy.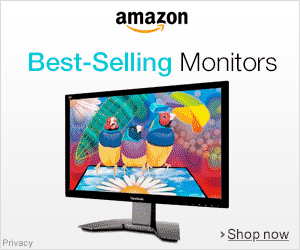 Subscription: Paid
11. ConTV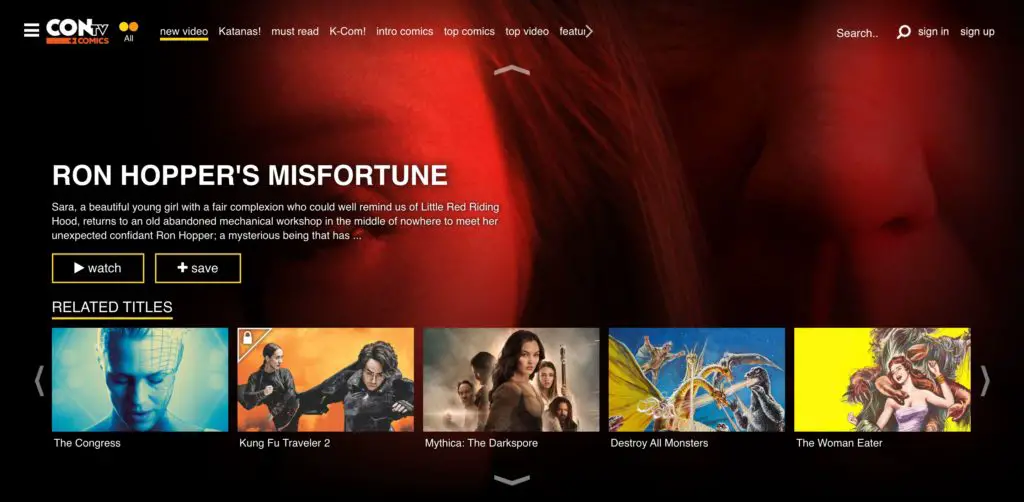 There is a high chance that many of you already know about this site. CONtv is ideal for people who love to read comics. Besides streaming cartoons, you can also find some great comics on the site. But to access any of their content, you will have to first register on the platform. When you log in to the site, you will see the different genres of cartoons available. All the titles available on the site are grouped into these genres. This makes it easy for users to find the content they are looking for.
Subscription: Paid
12. KissAnime
This is one of the most visited anime sites on the web. It is one of the best streaming sites with a massive collection of English dubbed and subbed anime. You can find all the newly released anime on this platform. You can choose the streaming quality between the range 720p and 4K 2160p. The site comes with an impressive interface, which is also very easy to use. Also, KissAnime is free of ads, which is a plus point for the site. You can access this site for free and enjoy as much anime as you want.
Subscription: Free
13. KissCartoon
Next in the line, we have KissCartoon, which is a very popular cartoon streaming site online. Unlike many other streaming platforms, it offers HD quality content to give a better viewing experience. You will find a huge selection of cartoons on this site. From old cartoons to new ones, they have it all in their collection. They are famous for regularly updating their site. The site is also easy to navigate, even to those using it for the first time. You can find a wide range of cartoon genres on this platform.
Subscription: Free
14. CartoonsOn
CartoonsOn is a popular streaming site. Both kids and adults love the site. The best thing is you can access the site for free. It comes with many unique features that make it stand out from the others. For starters, it has non-Anime Asian drama, Anime soundtracks, and manga reading. You can enjoy all of this alongside streaming cartoons. Plus, this is a mobile-friendly site, which means you can access it from anywhere you want. The only annoying things are the ads.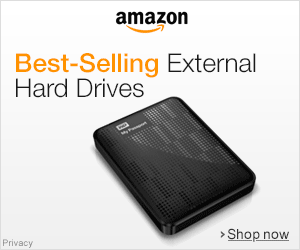 Subscription: Free
15. SuperCartoons
We saved the best for the last. If you are looking for a great streaming site where you can watch cartoons for free, then SuperCartoons is the option for you. They have an impressive collection of classic, new, and old cartoons. With this site, you can enjoy a great time with your kids. While they watch the best cartoon shows of their life, you can relive your childhood memories. Unlike other sites, it doesn't require you to sign-up or register on the site. Plus, it has a simple interface that makes the site easy to navigate.
Subscription: Free
We have included both paid and free cartoon streaming sites. Access any of these sites and get to watch some of the coolest cartoon shows ever. These sites are great for both you and your kids.
Also read: 8 Best Free Live TV Apps for Android & iOS
Frequently Asked Questions (FAQs)
Is Fox a Free Cartoon Streaming Site?
Fox is partially free. It gives you free access only for an hour. After that, you need to subscribe to the site to continue watching.
Where Can I Watch the Latest Anime Shows?
To watch the latest anime shows and episodes, you should go to Gogo Anime and AnimeFrenzy. These two are the best sites to stream anime shows. They also have a good collection of cartoons.
Is Disney Now Free?
Can I Access Disney Now Outside the US?
No, Disney Now is available only in the US. However, you can make the site work if you are using a VPN.
Is ConTV Legal?
The ConTV Service and all the content available on the site are protected by copyright and other intellectual property laws and treaties. So, the answer is yes, ConTV is legal.