To get the most out of your computer, you must test its performance and capabilities. This can be done with the help of PC benchmark software.
A benchmark tool for a computer can come in handy for various reasons. For example, you want to upgrade your existing PC or assemble a new one on your own. Benchmark software will help you to compare different processors, graphic cards, and other elements.
There are many PC benchmark software in the market. But you must pick the best one to get accurate results. To help you out, we have done the heavy lifting and compiled a list of the best PC benchmark software.
Also read: 18 Best Open Source Software You Should Know About
List of Best PC Benchmark Software
1. Cinebench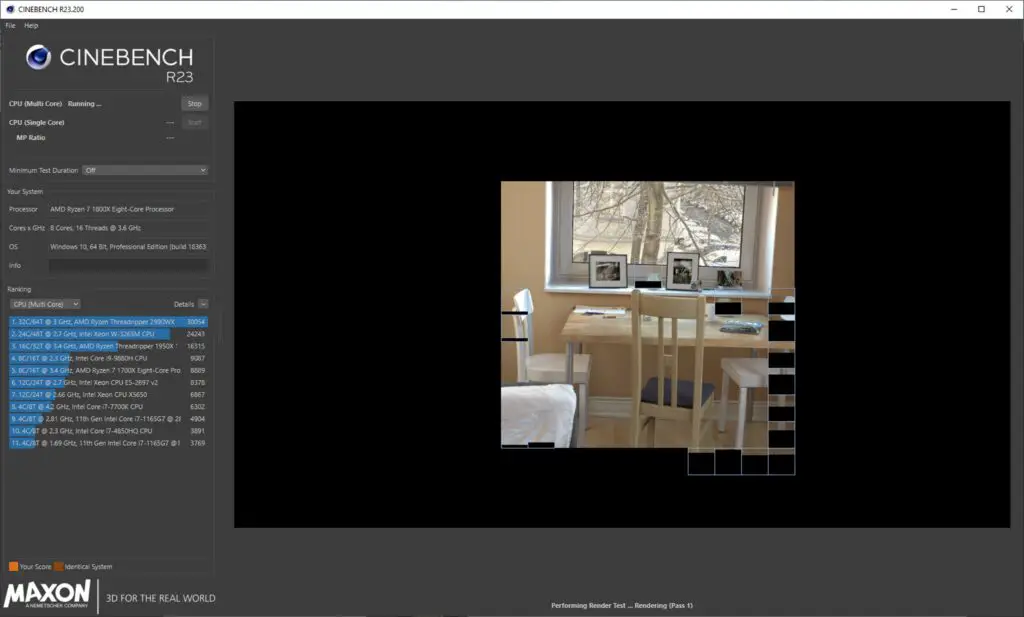 If you want benchmark software to assess your CPU performance, go for Cinebench. It is free software that is supported by most platforms.
It grades CPU and utilizes 4D picture rendering tests. This tool is best suited for high-end systems that top the domain of regular benchmarking tools. It generates detailed reports to provide insight into your CPU performance.
Cinebench is packed with features that make it suitable for journalists, administrators, computer owners, hardware manufacturers, etc.
2. PassMark PerformanceTest
PassMark PerformanceTest is used to benchmark computer 2D/3D designs, CPU, RAM, hard disk, and more.
The 3D rotating motherboard model gives you an idea of the different segments in your system. You can click on every segment to get detailed information about it. With this software program, you can compare your computer with millions of other PCs worldwide.
It includes 32 benchmarks and allow you to set up custom benchmarks. This software is best for carrying out 2D graphics operations and testing the performance of video cards.
---
Protect Your Online Privacy With Surfshark
[The VPN that we use here at Tech Arrival]
---
3. 3DMark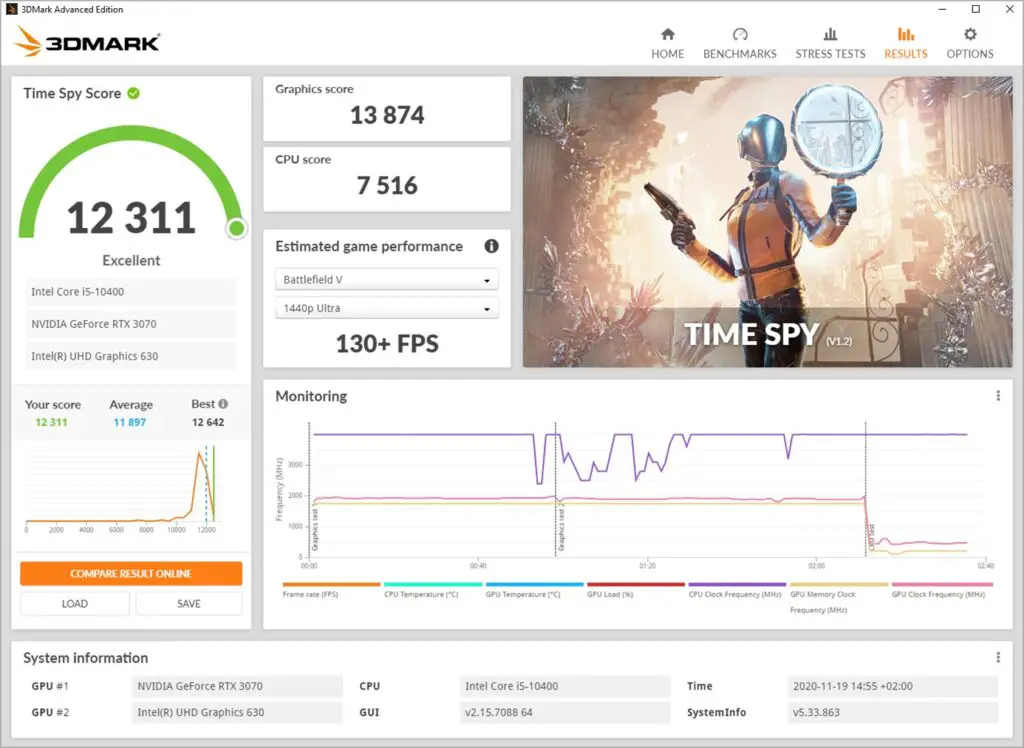 If you are looking for a gaming computer benchmark, try 3DMark. It makes a perfect choice for all gamers. The good thing about this software is that it can benchmark computers and mobile phones.
It sets the benchmark based on your computer hardware and compares it with other computers having the same GPU and CPU. It will help you understand how your desktop looks at other gaming systems. Overclockers generally use it for stress testing.
4. Geekbench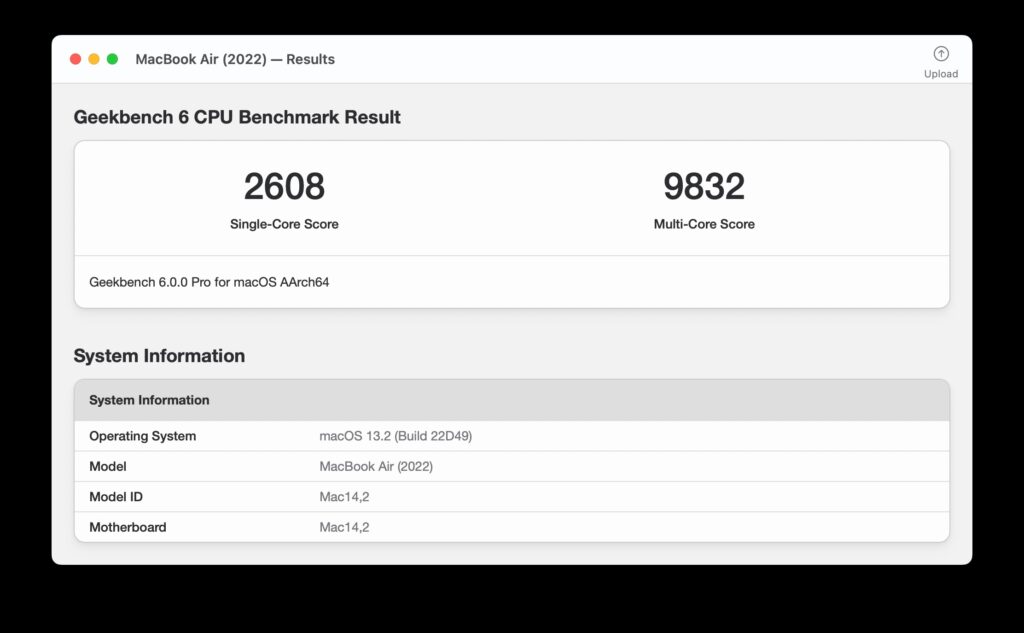 Next in the line, we have Geekbench, a cross-platform software. It is considered one of the best PC benchmark tools in the market. It is compatible with Windows, Android, macOS, Linux, and iOS.
With the help of this tool, you can perform benchmark tests for your CPU to identify the difficulties faced when using new apps such as machine learning, AI, and so on. You can also perform GPU tests using a wide range of APIs such as Vulkan, OpenCL, and CUDA.
The most unique thing about this tool is the ability to perform cross-platform benchmark comparisons. This feature enables you to compare your Mac computer with Windows PC and so on. Unfortunately, Geekbench doesn't offer a free trial period.
5. PCMark 10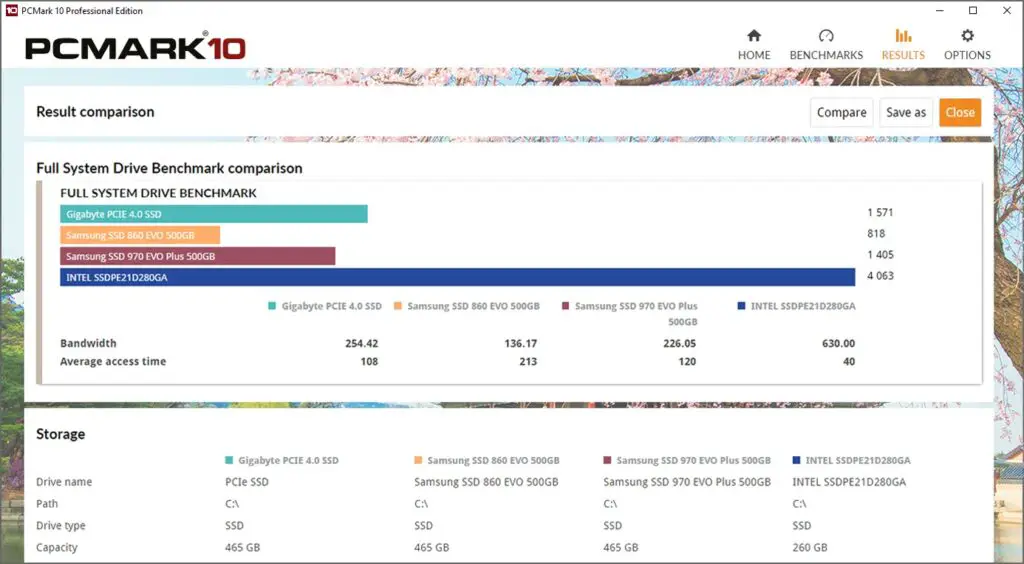 PCMark 10 is an efficient PC benchmark tool perfect for Windows users. It packs numerous features that come in handy in the modern workplace. You can use this tool to benchmark battery life, apps, profiles, and storage.
In comparison to other services, PCMark 10 is fast and user-friendly. It takes just a click of a button to run benchmark tests for your PC. You can use it to compare the latest SSDs.
It has a multi-level reporting capability, making it better than other similar tools. But this software is far from affordable. You are required to pay a hefty amount per year for just a single device.
6. HWMonitor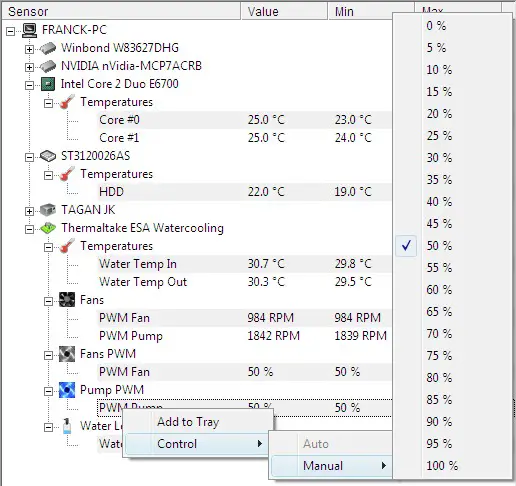 HWMonitor is a reputable brand that offers the best hardware monitoring solutions. This software is widely used among the gamers community. The easy-to-use interface, coupled with real-time updates, is what makes this tool stand out.
The interface displays essential information such as power consumption, the computer's voltage, fan speeds, clock speeds, and temperature.
HWMonitor can help you diagnose overheating issues by monitoring your GPU and CPU temperatures under different settings. The classic version is free, but the paid version comes with 2 years of free updates and 20 remote connections.
---
Protect Your Online Privacy With Surfshark
[The VPN that we use here at Tech Arrival]
---
7. UserBenchmark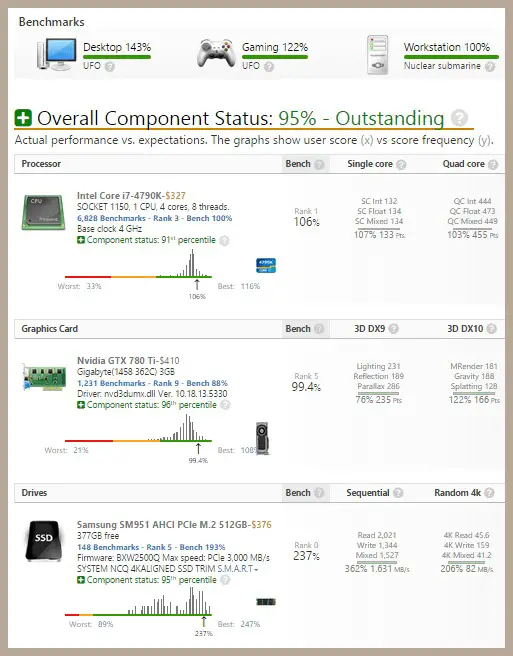 If you are searching for a free benchmarking tool, then UserBenchmark could be the best choice. It is an all-in-one suite that can be used to benchmark GPU, CPU, RAM, HDD, SSD, and USB.
Developed by a team of passionate engineers, UserBenchmark can help you choose the best hardware per your requirement. Apart from delivering a slew of data, it also gives you suggestions on how to improve the performance of your device.
The hardware components are tested and graded based on performance. This enables the software to highlight the area where your PC is lacking.
8. Novabench
Next up, we have Novabench, a software that helps you to monitor your computer's performance. With the help of this GPU stress testing tool, you can check disk read, memory transfer, and write speed. Not only that, but you can also compare your existing system with other computers.
Users rely on Novabench because it is user-friendly and free. It carries out quick tests to let you know where your computer stands.
9. OverClock Checking Tool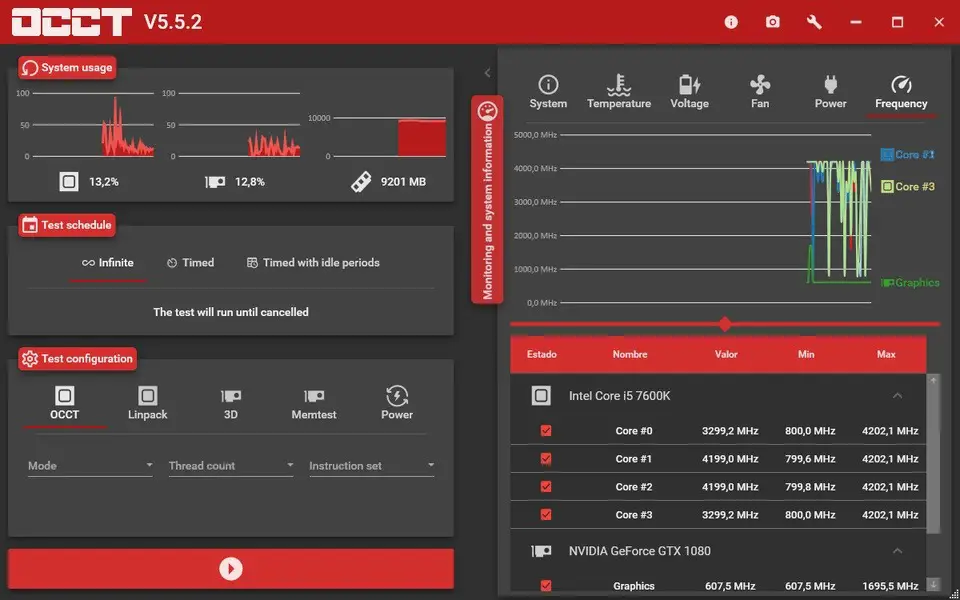 With OverClock Checking Tool, you can perform tests for power supply, memory, and VRAM. This free computer benchmark software can also monitor your device in real time.
It generates a detailed report to give you an insight into your hardware. The reports are displayed in a graphical format and allow you to analyze your PC's behavior during the test.
10. Fraps
Fraps might not be as popular as other software in this list, but it is worth a try. If you want real-time benchmarking and video recording software, this could be the one for you.
It should be noted that Fraps is Windows software and is majorly used for FPS benchmarking. Besides games, it can be utilized with OpenGL graphics and Direct X.
It runs quietly in the background and has a simple interface. The video recording facility allows you to capture real-time videos and screens.
11. MSI Afterburner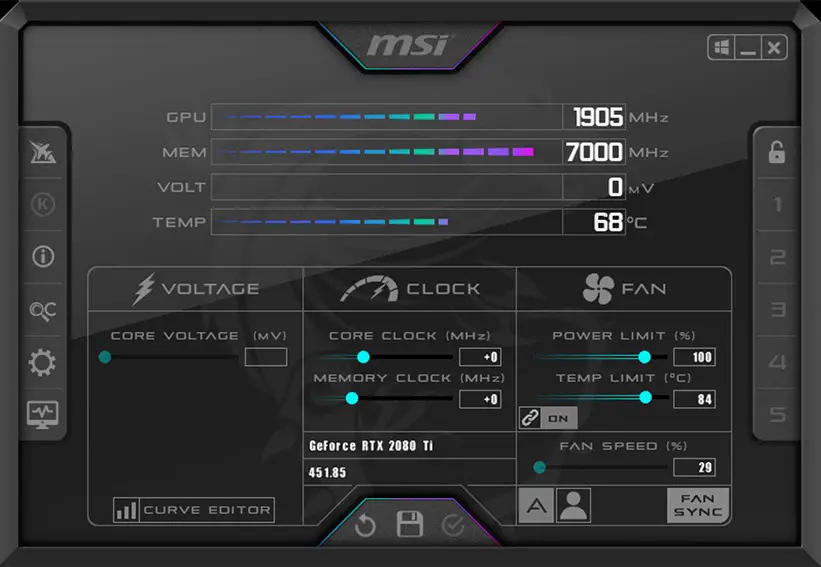 This benchmark software is perfect for anyone who wants to overclock their GPU. It is a 100% GPU-centric tool, meaning it doesn't have any support for CPUs. MSI Afterburner is popular among users because of the amount of control it provides.
---
Protect Your Online Privacy With Surfshark
[The VPN that we use here at Tech Arrival]
---
The best thing about this software is that it can work with any graphics card, regardless of the brand. It provides detailed specifications for your GPU, so you can have full control over it. It will give you information about voltage, speeds, fan speeds, and clock speeds.
MSI Afterburner also has an FPS counter that helps measure the performance of your GPU in real-time. Anyone willing to overclock their GPU safely should take advantage of this tool.
13. Superposition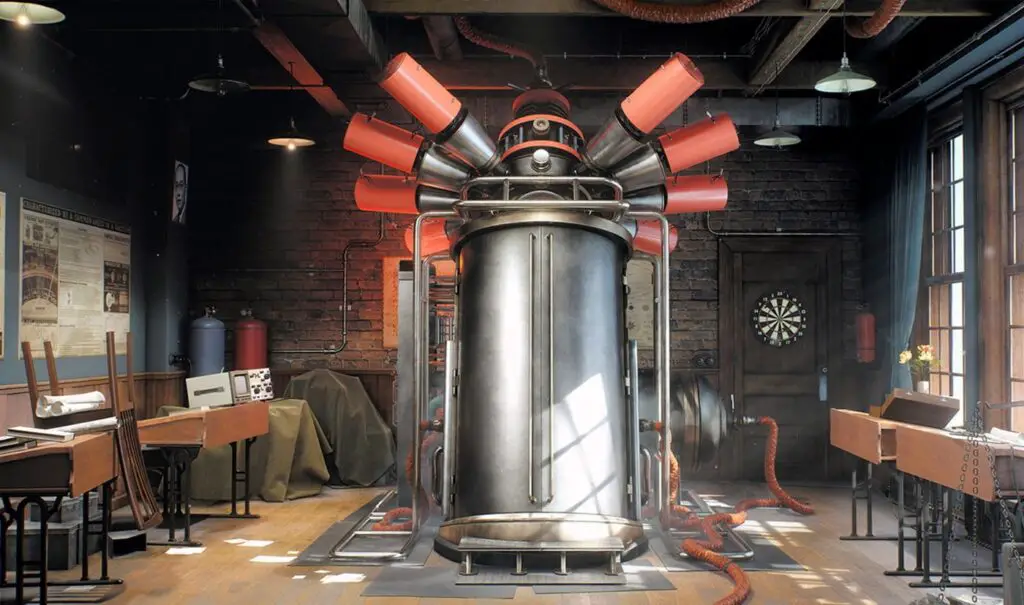 With Superposition, you can test the stability and performance of your video card, hardware, and other components in your system. It is quite different from other tools.
It includes 900+ interactive objects. Apart from measuring performance, this software can also be used for power supply tests. Furthermore, it monitors clocking and GPU temperature.
It provides free exploration mode and global leaderboard integration within mini-games. These features are included to make things fun for users.
Testing the efficiency of your system becomes easier with PC benchmark software. You can choose any of the tools mentioned in this list. These are the best and most reliable benchmark tools you will get in the market.
Also read: 11 Best Game Recording Software for Windows
Frequently Asked Questions (FAQs)
What is PC benchmark software?
PC Benchmark Software is software that is used to measure the performance of a computer. It may helps diagnose issues related to hardware components. You can use a PC benchmark tool to compare your hardware with other systems.
What is the best PC benchmark software?
HWMonitor, Geekbench, MSI Afterburner, and Cinebench are some of the best PC benchmark software you can use.
Is it good to benchmark your computer?
Running a proper benchmark for your PC can help you measure your computer's overall productivity and diagnose issues with hardware components.
What benchmark tool is good for gaming?
3DMark is a great benchmark tool for gamers.
---
Protect Your Online Privacy With Surfshark
[The VPN that we use here at Tech Arrival]
---
Do CPU benchmarks matter?
CPU benchmarks can help you determine whether your processor is fit to run the apps and games you like.
What is the most accurate PC benchmark software?
PassMark PerformanceTest, Novabench, and 3DMark are known to provide accurate results every time.
Why do you need benchmark software for PC?
A PC benchmark software helps you to compare your hardware components with others. Additionally, it can help you get the right components when upgrading your PC.
Who should use a PC benchmark?
All PC owners can use PC benchmarks. However, these tools are more popular within the gaming community.
How do I know my graphics card is dying?
Some of the signs your graphics card is dying include strange fan noises, frame dropping, and frequent graphical glitches.