There is a huge amount of content on the internet. Be it articles, blogs, videos, infographics, images, and even white papers.
With so much online content around and little time in hand, you can't consume all of that data. This is why you need to bookmark pages and websites so that you can read them later in your free time.
Instead of bookmarking pages in your browser, there is a better way to manage bookmarks. Yes, with the help of a bookmark manager! A bookmark manager helps you keep track of the websites you save and help you find them easily when needed. Plus, it helps you to keep all your bookmarks organized in one place.
Also read: 22 Best Open Source Apps for Android
If you are looking for best bookmark managers, we have some of the best ones in store for you. Here is a curated list of bookmark managers that you can use to make bookmarking easier:
List of Best Bookmark Managers
1. Raindrop.io
Our first choice is Raindrop.io. This is a user-friendly and sleek bookmark manager. It has all the necessary features you would want in a good bookmark manager app. With the help of this application, you can save any type of web content, including photos, web pages, articles, etc. You can group your collections in distinct folders and sub-folders. This allows you to keep your bookmarks organized, so you can find them easily later. It offers a search function with a tag system that helps you to find the right bookmark when needed.
Features
Organizes bookmarks and tags them
Collect bookmarks
Create folders and subfolders
2. Pocket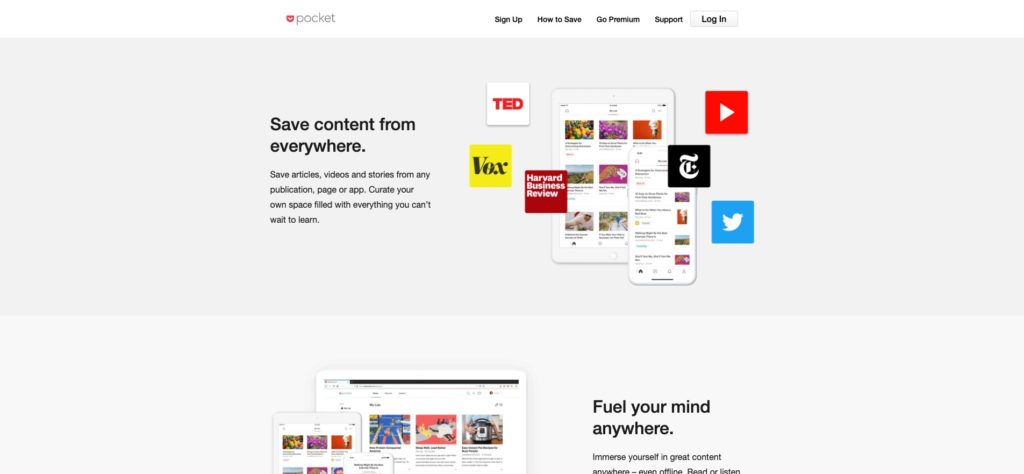 This is yet another great bookmark manager that helps you save web pages, articles, videos, and any other web content you want. It also serves as a discovery platform where you can find much interesting content from big publications. It is no doubt a great application to collect information that you would love to read later. Browse through the saved pages and articles on the go. Pocket is available as a web extension or an app.
Features
Save all types of web content
Read articles offline
Keep your bookmarks organized with tags
3. Evernote
If you are already using Evernote, you don't need to download a bookmark manager app separately. It has its web clipper tools using which you can save as many bookmarks as you want. It allows you to save the links to websites that you want to read later. You can capture bookmarks in HTML files, links or save the articles as PDFs for offline access.
Features
---
Protect Your Online Privacy With Surfshark
[The VPN that we use here at Tech Arrival]
---
Easy to capture bookmarks
Save articles in PDF format
Create multiple folders for organizing bookmarks
4. OneNote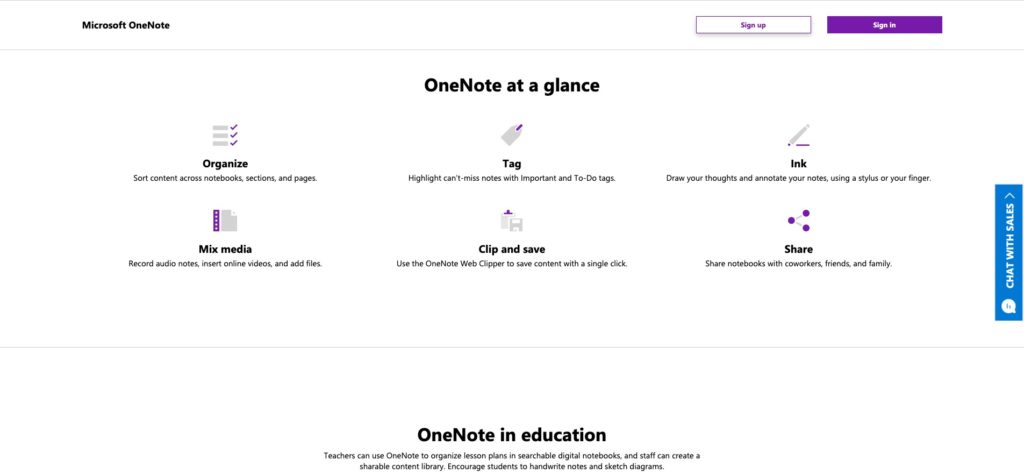 This is also a note-taking app like Evernote. If you have OneNote installed on your device, there's no need to get a bookmark manager app. It comes with powerful bookmarking features to help you capture all the web pages and articles you want to access later. Just like Evernote, OneNote lets you create folders and sub-folders for your bookmarks. You can even use tags to organize your collection in a better way.
Features
Capture all types of web content
Dark mode available
Use tags for your bookmarks
5. Notion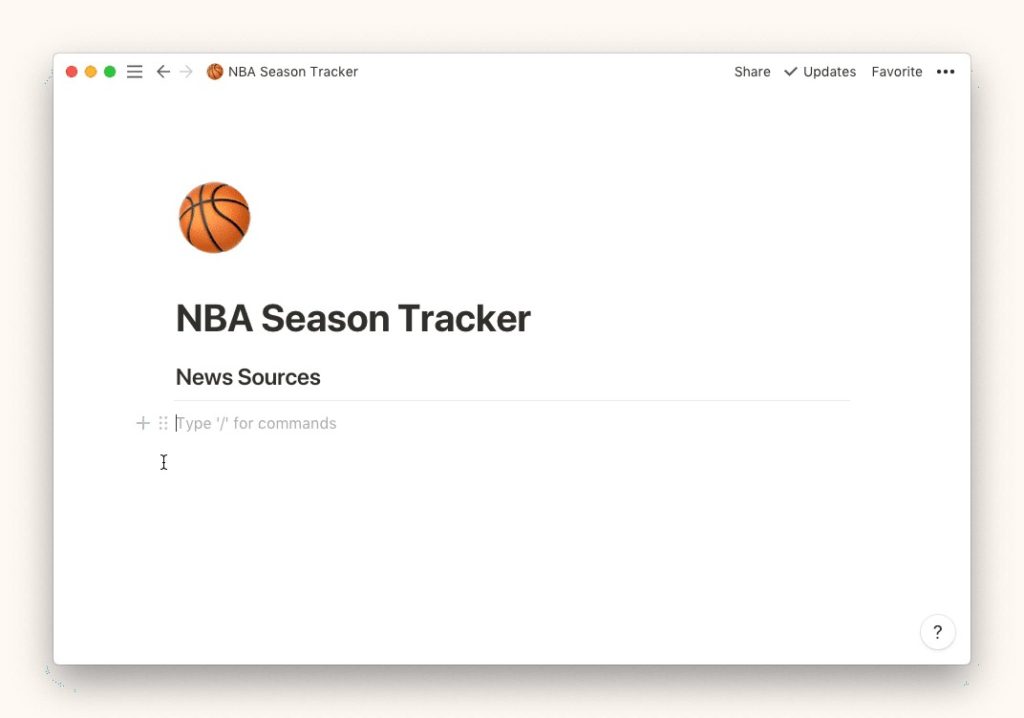 Notion is a popular note-taking app that also helps you to manage and keep your bookmarks organized. It has all the features of a good bookmark manager and more. It allows you to create internal links to documents. By doing so, you can make your wiki of bookmarks. It can handle a large number of bookmarks without any hassles. Also, it is supported by all the major platforms, including Windows, Mac, iOS, and Android.
Features
Fast web clipper tool
Supported by major platforms
Create internal links to documents
6. Diigo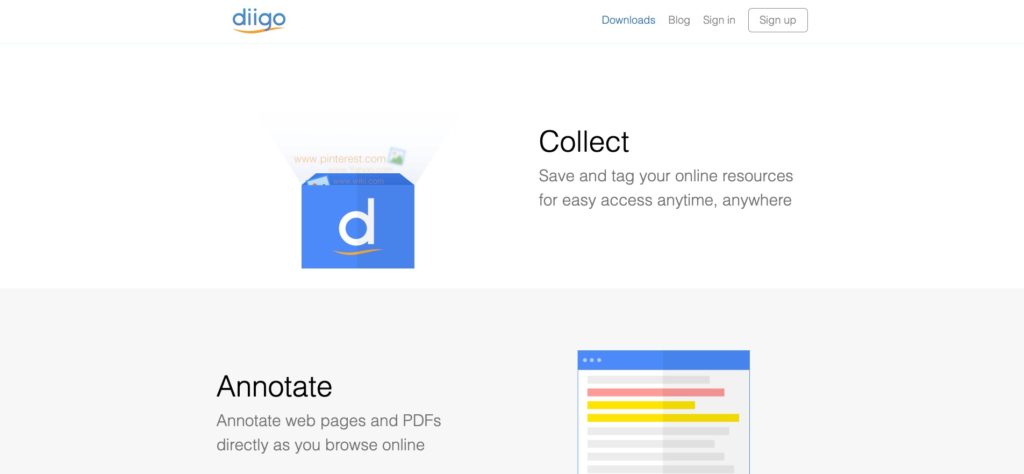 With Diigo, you can build your collection in the cloud with notes, links, pages, images, etc. It ensures that your collection is safe and will never get lost. Diigo is a great app for personal knowledge management. It also allows you to attach stickies and highlights to a website as a reminder. You can access your collection anytime and from any place.
Features
Archive bookmarks
Attach stickies & highlights to a webpage as a reminder
Share web pages on social media
7. Toby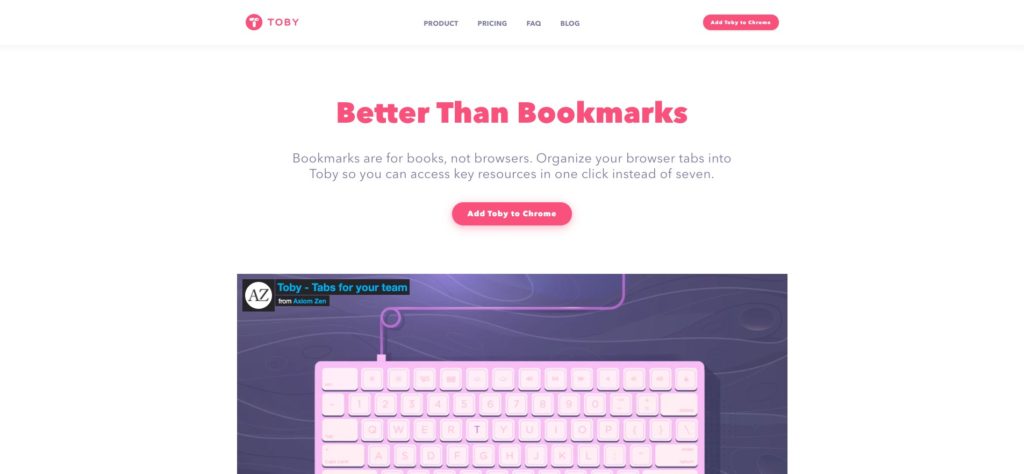 Toby is a bookmark manager that has gained popularity because of its premium features that are offered for free. It allows you to save and organize your bookmarks locally. Once you activate the sync, you can then access your bookmarks from different devices. You can create bookmarks of the open tabs by simply dragging them in a specific folder. It allows you to group your bookmarks based on their type and time.
Features
Help organize bookmarks
Access bookmarks from different devices
Classify bookmarks based on time and their type
8. Bookmark Ninja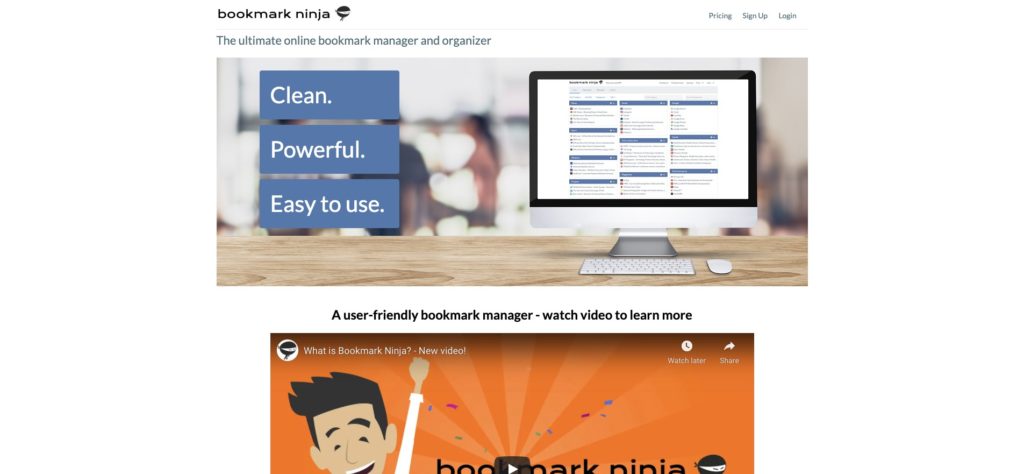 If you want the best bookmark manager, then you should use Bookmark Ninja. It is packed with many great features that make it stand out from other apps. It helps you to manage a large number of bookmarks, so you can find them easily when needed. It allows you to access your bookmarks from any device you want. You can even share your bookmarks with others. Last but not least, it lets you import bookmarks from other devices as well.
Features
Bookmarks are saved on the cloud
Import bookmarks from other devices
Create different folders for your bookmarks
9. Google Bookmarks
There is a high chance you are already using this bookmark manager. It is one of the widely use bookmark manager apps out there. Coming from Google, you can expect it to offer top-notch features for easy bookmark management. It is available as a browser extension for Google Chrome. You can even use it with Mozilla Firefox as well. With this bookmarking tool, you can save your collection on a cloud server. It has a feature called bookmarklet that allows you to add web pages with notes and labels.
---
Protect Your Online Privacy With Surfshark
[The VPN that we use here at Tech Arrival]
---
Features
All bookmarks stored on the cloud
Add notes & labels to bookmarks
Easy to use
Important Update: Google Bookmarks is going to be discontinued after September 30. The best alternative will be to use Google Chrome and use the browser for bookmarking.
10. iCloud Bookmarks
The next best option we have is iCloud Bookmarks. This bookmark manager is mainly made for Apple users as they can easily sync all their bookmarks between all their Apple devices. It now allows you to integrate your bookmarks on Chrome, Internet Explorer, and Firefox with Safari bookmarks as well.
Features
Sync between all registered Apple devices
Sync bookmarks with Chrome, Firefox, Internet Explorer
11. Lasso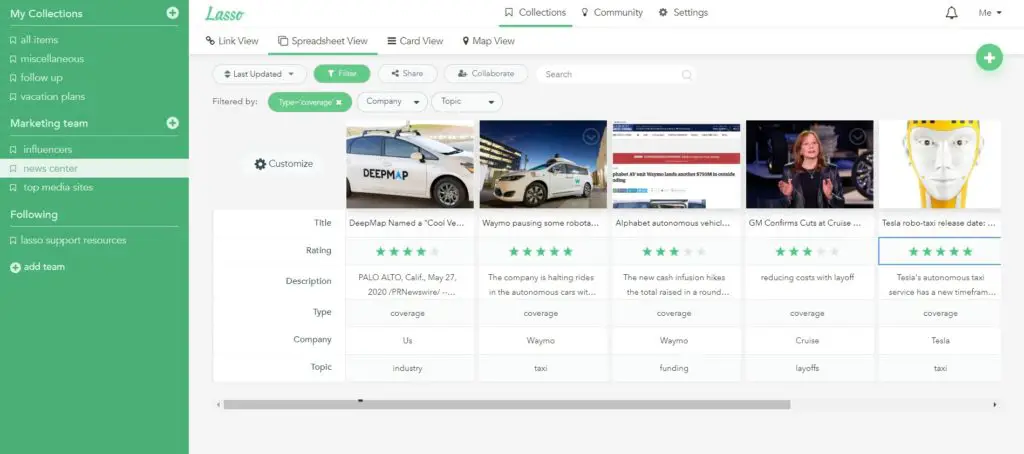 This is an all-in-one bookmark organizer designed for easy bookmarking. You can use it for knowledge management and web research. The best thing about Lasso is that it is a cloud-based bookmark manager that allows you to save all your bookmarks in a safe place. It also offers a user-friendly dashboard for easy operation. It is regarded as one of the best ways of curating and sharing content.
Features
Private & public collection of bookmarks
Filtering, sorting, & searching
Share bookmarks on social media
12. Flipboard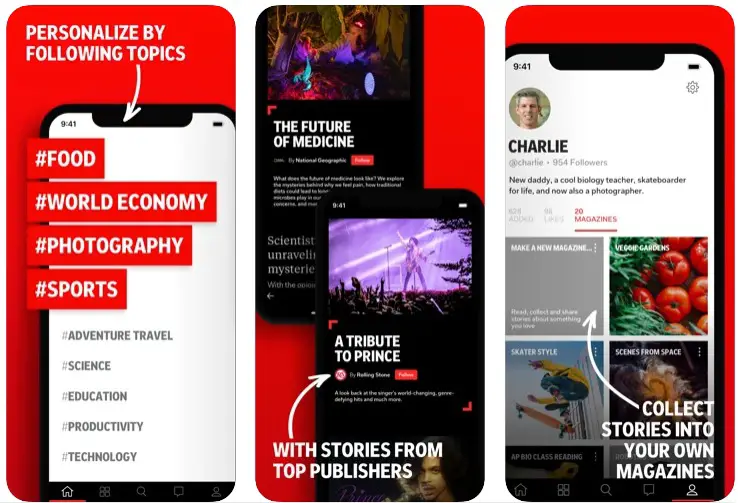 Flipboard is not exactly a bookmark manager app, but it has certain features that enable you to save website links in one place. It allows you to create your customized magazine where you can collect images, stories, and videos that you like. It is because of this feature that we have included it in our list. You can even set your magazine to private or public and invite others to contribute to your creation.
Features
Create customized magazines
Collect images, videos, and stories
Invite others to contribute to your curation
With these amazing bookmark manager apps, you can keep track of all your bookmarks. You can use these apps to organize your bookmarks without creating a mess.
Also read: 9 Best Chromium Based Browsers You Should Try
Frequently Asked Questions (FAQs)
What Does a Bookmark Manager App Do?
A bookmark manager app helps you save and organize web pages, articles, websites, and other web content so you can refer to it later. It helps you to keep track of all your bookmarks and keeps them organized for you.
---
Protect Your Online Privacy With Surfshark
[The VPN that we use here at Tech Arrival]
---
Why Should you Organize your Bookmarks?
Organizing your bookmarks in different folders helps you to find them easily when needed. To make your work easier, you should use a bookmark manager tool.
What are the Best Bookmark Manager Tools?
There are many bookmark manager tools available out there. But the best ones are Raindrop.io, Google Bookmarks, Bookmark Ninja, and Lasso.
What Bookmark Manager can Import Bookmarks from Other Devices?
With the help of Bookmark Ninja, you can easily import bookmarks from other devices.
Can You Use Evernote for Capturing Bookmarks?
Yes, you can use Evernote to capture bookmarks. If you choose 'Bookmark', you can save the URL, while Evernote will add an image and the text from the page's Meta description.