Card games remain one of the most enjoyable forms of entertainment. After all, they can be played at any time and in any place. They're compact enough to accommodate any travel bag, and there are numerous kinds of card games to choose from.
Of course, card games have been in existence long before smartphones. Now it seems that almost all smartphone gamers have played at least one card game on their mobile. Card games have gone through quite an evolution thanks to mobile gaming. Let's look at some of the best Android card games out there.
Also read: 16 Best Games like Roblox To Play
List of Best Card Games for Android
1. Clash Royale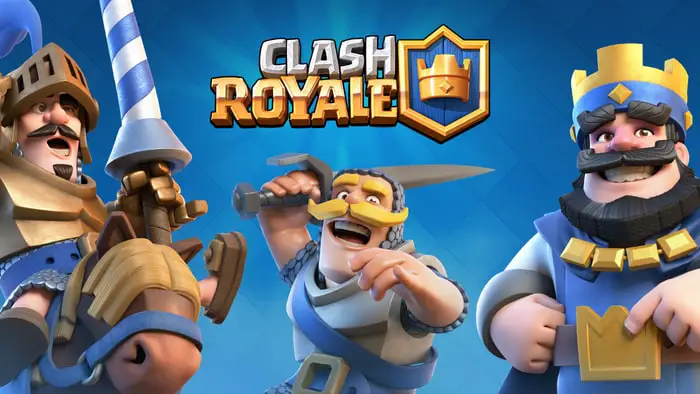 This game may come to you as a surprise, but many people, including me, think it is one of the best card games that you can enjoy. We also mentioned it in our best strategy games article. It is one-on-one and now also performs multiplayer battles in a team. The cards are made from the characters of Clash of Clans (I love that game too), and you will be battling them one on one with other player's troops. The game free to install and play, but you may need to pay a few bucks to access several premium stuff.
2. Yu-Gi-Oh! Duel Links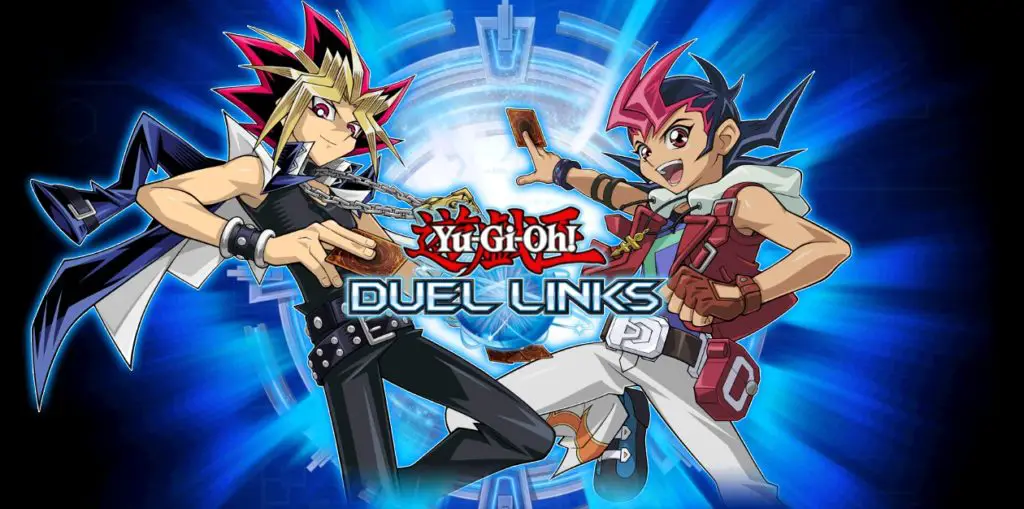 Even though there are multiple Yu-Gi-Oh card games, this one is probably the best out of the lot. This card game is highly rated by the players. In this game, you collect cards and duel them against humans and AI opponents. This is a free-to-play card game that is suitable for people of all ages. It is easy to learn and fun to play. With this game, you get the chance to become the best duelist in the world. If you are a beginner, you will love the in-game missions.
3. Hearthstone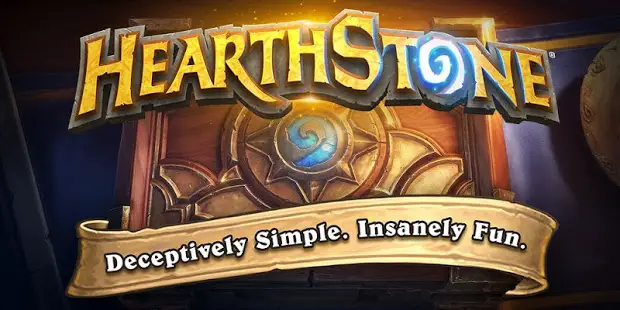 This one ranks as among the more popular card games. Of course, that means that it also has a sizeable and loyal group of players you can see in action on YouTube or Twitcher. There are literally hundreds of cards in the game. This enables you to build some unique decks. There's also the option to form multiple decks, which helps to add variety. It's updated fairly regularly with new content and is almost entirely multiplayer. You can register with Battle.net, which allows you to save your file on other platforms.
4. AI Factory Limited Card Games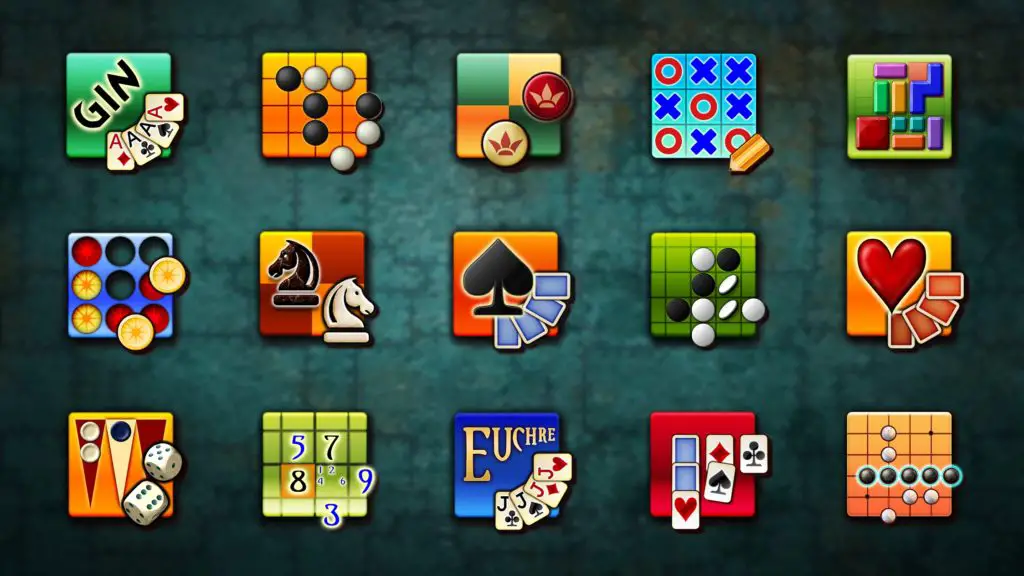 Developer AI Factory Limited makes numerous board games and card games. They've made Hearts, Gin Rummy, Solitaire, Spades, and Euchre. They are fairly simplistic and not the most aesthetic games you'll ever see. They also provide hours of good old-fashioned fun. Simple games such as Hearts and Blackjack have been around for generations, after all. Blackjack, in particular, remains one of the more popular games. Its rules are simple. You try to bust the dealer without your hand exceeding a numerical value of 21. If that doesn't sound like fun on a mobile, then I don't know what does.
5. UNO!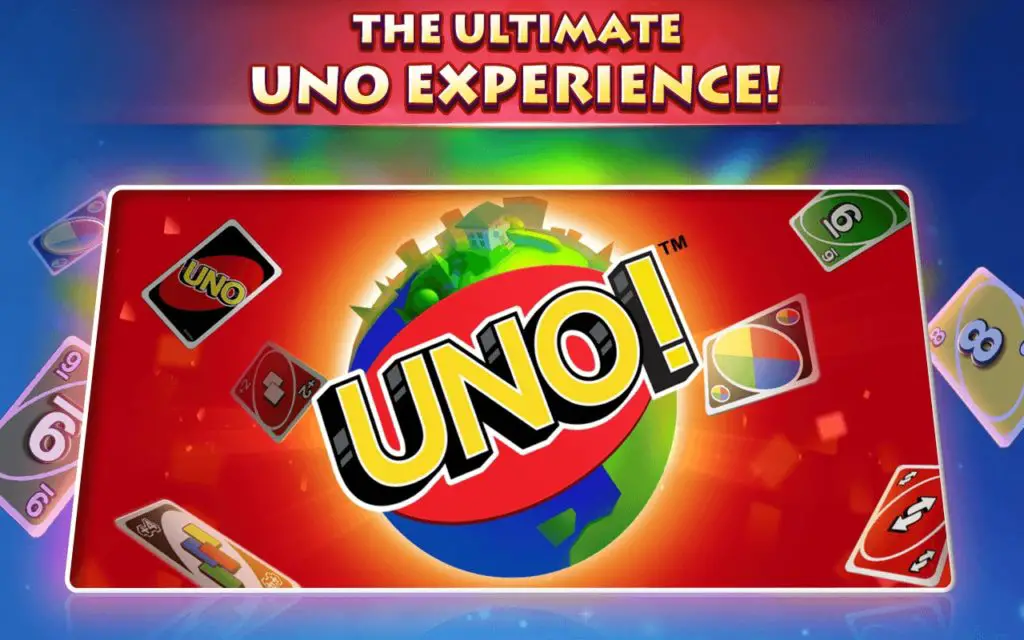 There is hardly anyone who hasn't played this famous card game. The mobile version of UNO is equally good as the original one. The mobile UNO comes with new features, rules, and a lot of other exciting elements. Now, you can play UNO whenever and wherever you want. You don't need UNO cards anymore. Just take out your mobile phone and start playing your favorite card game. This is the perfect family-friendly card game to exist. The game enables you to connect to family and friends around the world, so you can play together.
6. Plants vs. Zombies™ Heroes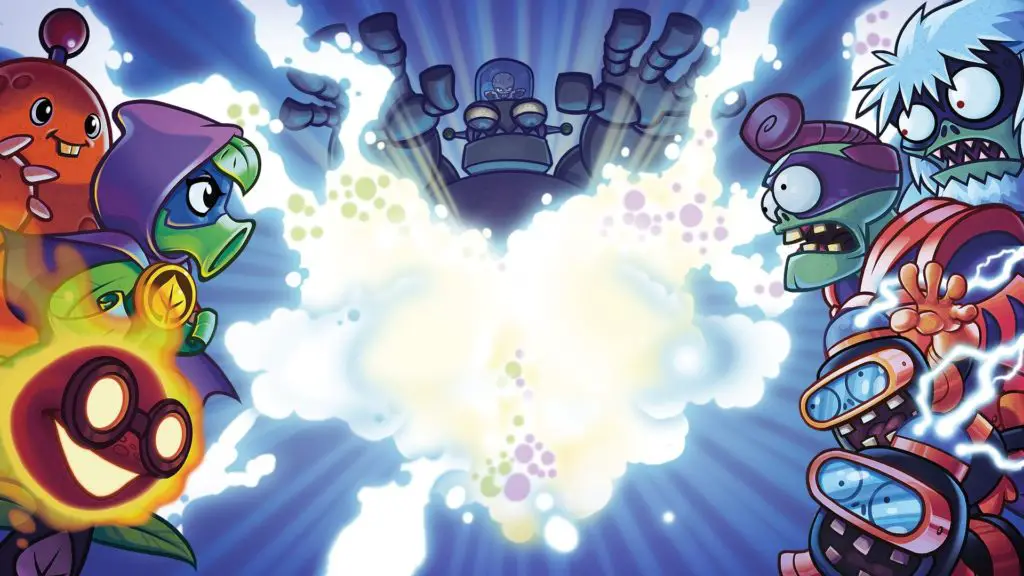 Yes, you have guessed it right. This amazing card game is from the makers of Plants vs. Zombies 1 & 2. If you liked playing the Plants vs. Zombies mobile game, then you will surely love the card game version as well. The game is packed with many exciting features and other stuff that will keep you hooked to your phone for hours. This is a collectible card game where you collect new heroes, unlock their superpowers, and choose your favorites based on their abilities and styles. If you want an exciting card game, this could be the one for you.
7. Legends of Runeterra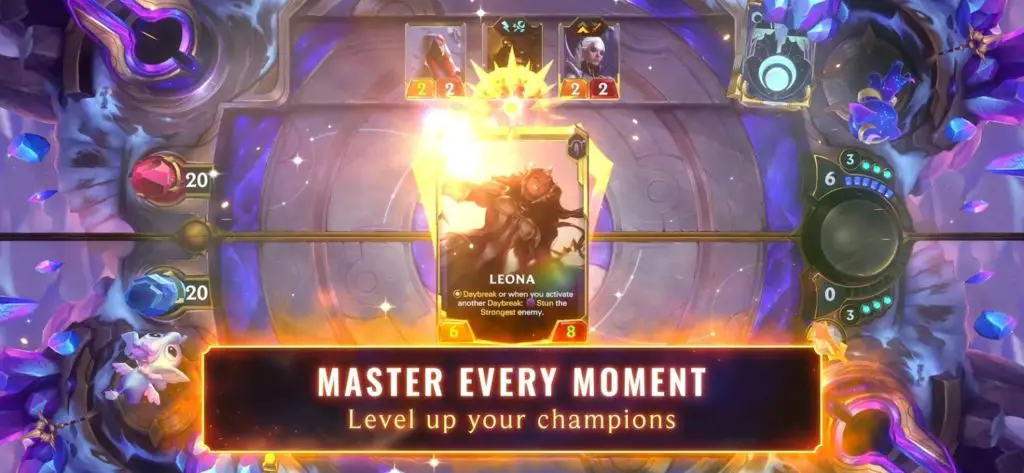 Legends of Runeterra is one of the favorite card games on the list. It is developed by Riot Games, the company that developed League of Legends. Players collect cards and commanders and build decks around both. This game is more about skills than luck. It includes many features that help make the game exciting. This includes a ranked playlist, social play with friends, lore to unlock, and lots of cards to collect.
---
Protect Your Online Privacy With Surfshark
[The VPN that we use here at Tech Arrival]
---
8. PokerStars Poker: Texas Holdem
PokerStars is one of the most hyped games in the market. You can join a poker table, which is suitable even for beginners, and get started with the game. You can also join tournaments that are going on in the game. And the best part is that you don't need to have any real money bet in the game. Hence, you can practice Poker using this game for free with international players. Grab the game from Google Play Store now!
9. GWENT: The Witcher Card Game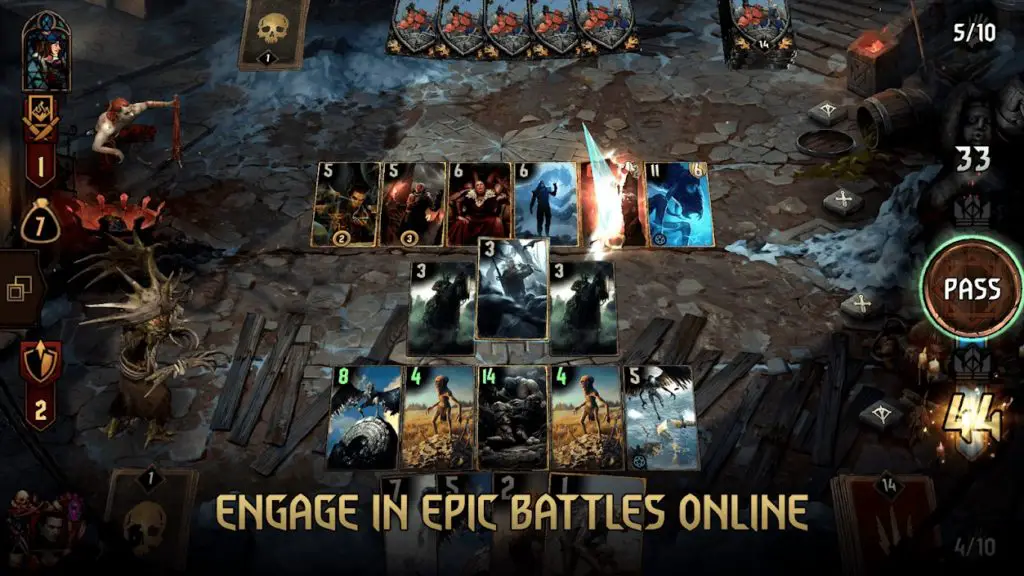 This is a very popular mobile card game that is available for free. If you are looking for something worth your time, then GWENT is the game for you. Moving this game to the mobile platform was a great idea. It lets you clash in online PvP duels, combining on-the-fly decision making, bluffing, and careful deck construction. Simply collect cards and command Yennefer, Geralt, and other Witcher-world heroes. Grow your collectible arsenal with special abilities and spells that turn the tide of battle. Clever tricks and deception should be your strategy to win the fight in seasonal, classic, and Arena modes. 
10. Microsoft Solitaire Collection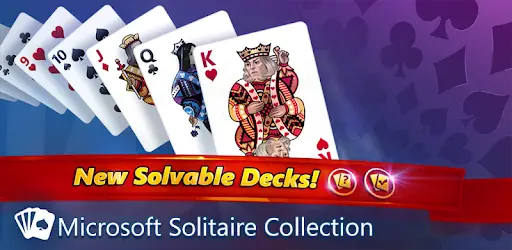 When I was little, I used to play the Solitaire game that came pre-installed on Windows. It was one of my first card games, and I loved it a lot and still do. Microsoft Solitaire Collection is a refresh of that game that we used to play. It included several other games like Freecell, Spider, and more. Give this game a try, and hopefully, you will love it!
11. Evil Apples: You Against Humanity!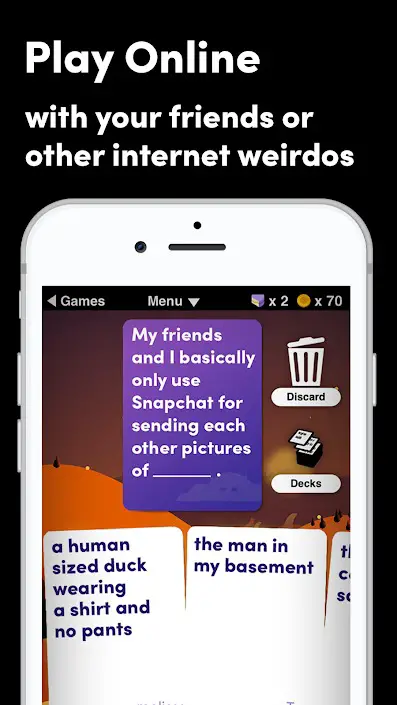 This card game is as interesting as its title. It is a hilarious card game inspired by the party game Cards Against Humanity. You play dirty cards against your friends to beat them. You will need at least three friends to get this game started. But be careful because this game could lead to riots! With 6,900+ answer cards and 1,300+ question cards, the game never gets boring. You can also take advantage of your GPS to play against nearby folks. It also has a random blitz mode that allows you to go fast with strangers.
12. The Elders Scrolls: Legends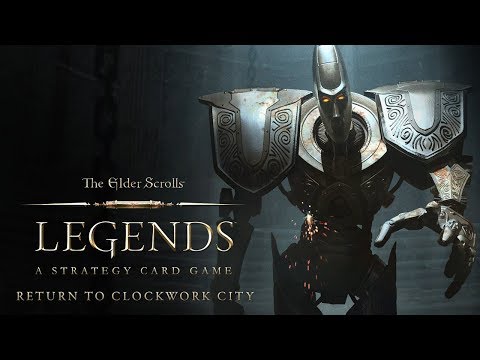 The Elders Scrolls: Legends seems to be competing against Hearthstone, which is one of the best card battling game of all time. If you are used to playing such games, you will notice one major difference. The board has been divided into two separate lanes, which means that it is important how you place your forces in the game. Several other important features help this game rivals up to the best ones in the market.
13. Pokemon TCG Online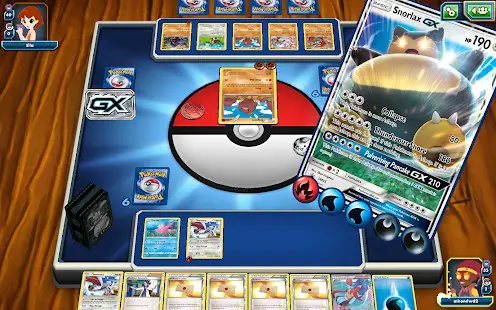 This online version of the Pokemon trading card game allows you to collect Pokemon cards. You challenge your opponents, build decks, and generally attempt to stand victorious at the end. Just like in the classic game, you can trade cards with other online players. You can be awarded new cards in one of many different ways. With these cards, you can build your own decks. If you want to practice with your new decks, you can take on the game's AI player. That aside, this freemium game is a fairly basic one.
14. Gin Rummy Free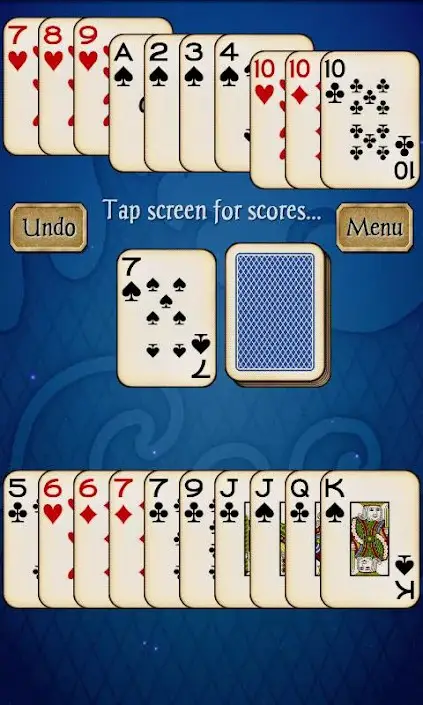 Gin Rummy Free is the third card game from AI Factory. It features a polished interface and runs smoothly on all smartphones. This game uses the drag and drop card play system. This is an exciting card game that offers a good range of opponents. It can be played by both experienced and newbie players. A new feature called the CPU player "style" is also included in the game. It can be played by two players. The aim is to form sets and runs of cards before your opponent. It is quick and easy to play.
15. Solitaire Bliss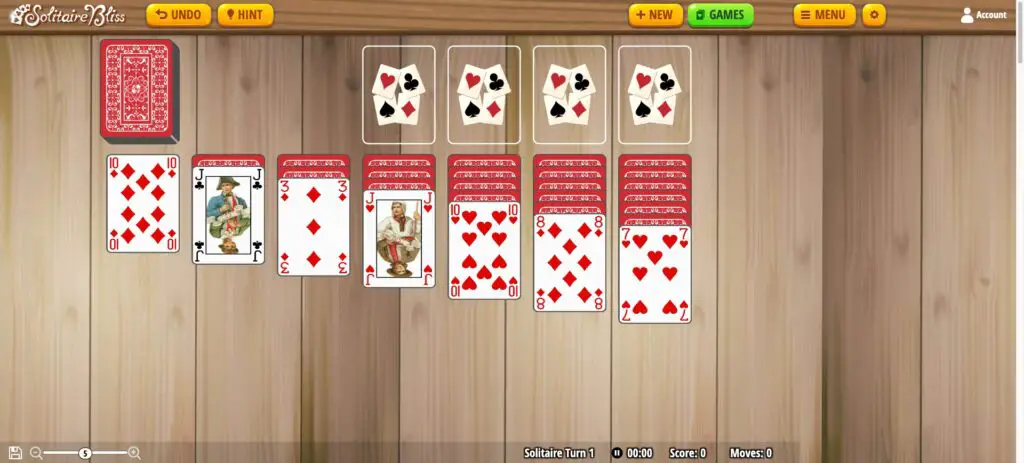 Solitaire Bliss is an excellent alternative to Windows Solitaire. They have an app, as well as a browser-based game, so you have the option to play without downloading anything. Try over 30 variations of solitaire on their site. They organize games by different solitaire types. For example, if you like Pyramid Solitaire, they suggest games like Heart to Heart.
16. FreeCell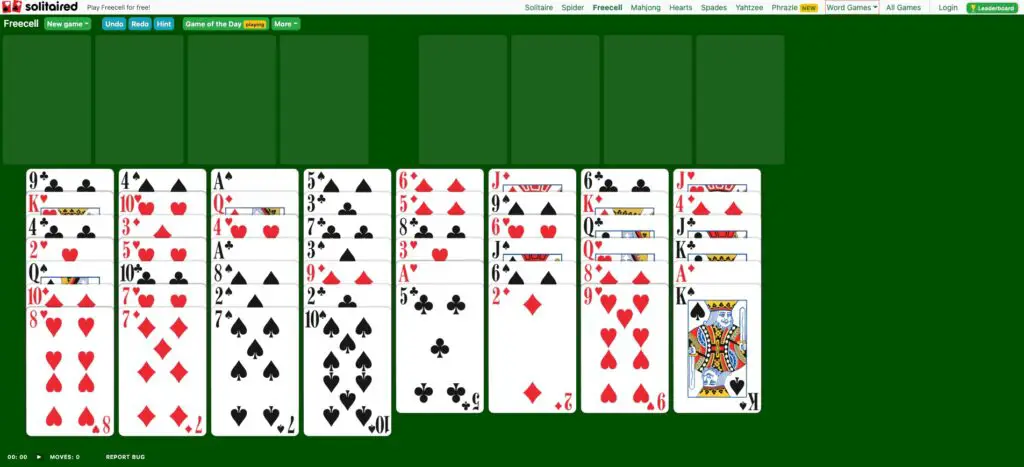 FreeCell is a solitaire game, but unlike similar games, almost every game is winnable, except for one. It requires a unique strategy, as you have four free cells where you can place cards temporarily as you try to solve how to get the cards to the foundation. Try the version on Solitaired, where you can use hints to help you solve the game, play the game of the day and see how your score compares to others.
17. Exploding Kittens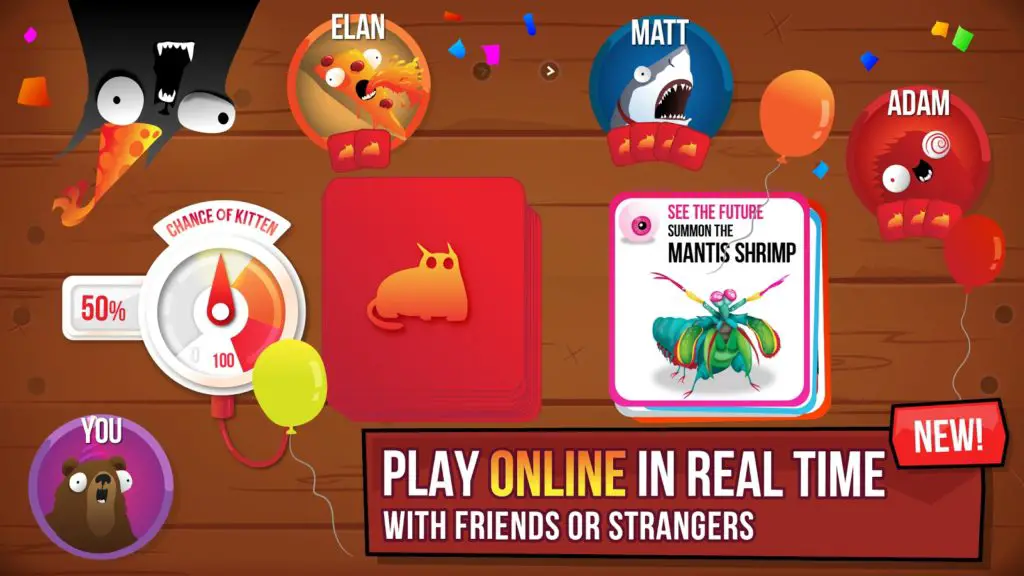 This one launched as a Kickstarter project. You play with between two and five players. One by one, you draw cards to draw an exploding kitten. However, the game ends right there and then, if you don't happen to hold a diffuse card. You can play either with others online or local multiplayer. You pay a one-off fee to play the quirky game. In-app purchases are also an option. The Oatmeal produced the artwork. A one-time fee is all that's needed for this quirky game.
18. Magic: The Gathering Arena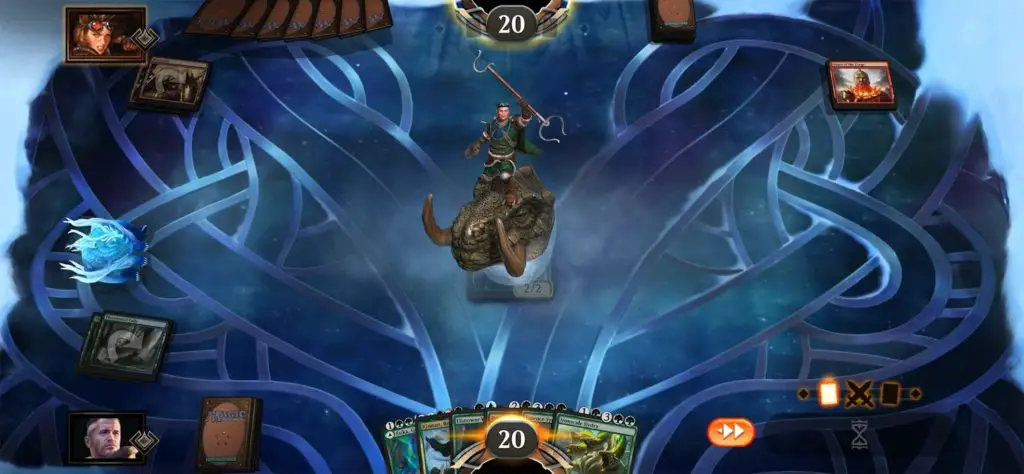 This card game is like your gateway to magic. This is a strategy-based card game where you unlock powerful decks right away. The best part of the game is that you can earn rewards just by playing. It introduces different game formats for players of all skill levels. Unlike other card games, you don't need any experience to play this one. Just play the tutorial and practice against AI to learn the basics. Unlock 15 unique decks and collect daily rewards to grow your collection.
---
Protect Your Online Privacy With Surfshark
[The VPN that we use here at Tech Arrival]
---
19. Cluedo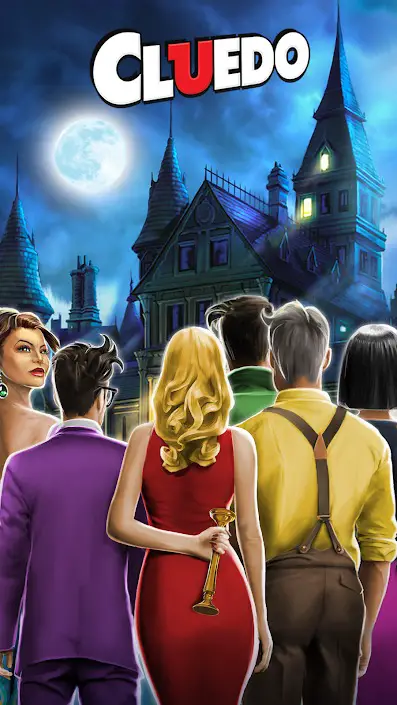 The Cluedo is a mobile remake of the popular board game. This game is all about guessing the killer's name. Players collect various cards with tools, suspects, and locations. Everyone gets a chance to guess the murderer. The mobile version is similar to the board game. So if you have played the board game before, you will find the mobile version simple. Overall, Clue is an engaging card game and ensures a great time while you are at it.
20. Reigns: Her Majesty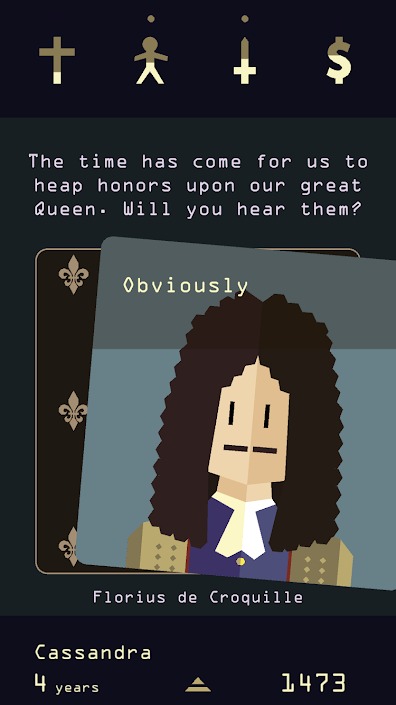 Next up, we have Reigns: Her Majesty, which is the revolutionary follow-up to Reigns. You are required to maintain the balance between the kingdom's most powerful factions while navigating the personal relationships and complex politics of your dynasty. This is a unique card game with an array of exciting features. If you like a challenging card game, then you must try this one. Use powerful items on character cards and unlock special paths in the narrative of your kingdom.
21. Card Thief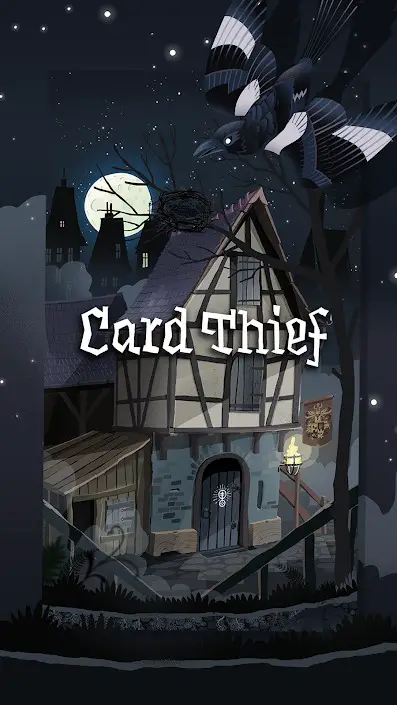 This is yet another interesting card game that you simply cannot ignore. Card Thief is a solitaire style stealth game played with a deck of cards. In the game, you move through a deck of cards as a thief. Extinguish torches, sneak in the shadows, pickpocket guards, and steal treasures without getting caught. It features core gameplay with a touch of tactical planning. You can test your skills in 4 different heists. You can unlock and upgrade 12 equipment cards by completing heists.
22. Star Realms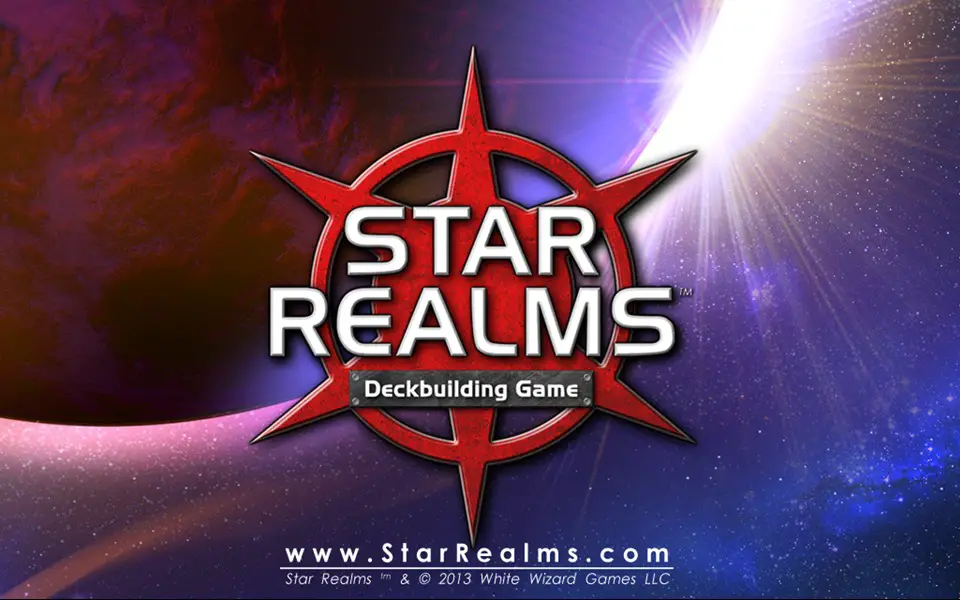 There is a possibility that you already know about the popular Star Realms mobile card game. It is a space combat deck-building game. This is an award-winning card game with the best of features. It combines addictive deck-building gameplay with trading card game-style combat. The game has a free and a paid version. If you want access to full features, then you have to get the paid version. However, that doesn't imply that the free version is not good enough. It has six different mission campaign modes.
23. Reigns: Game of Thrones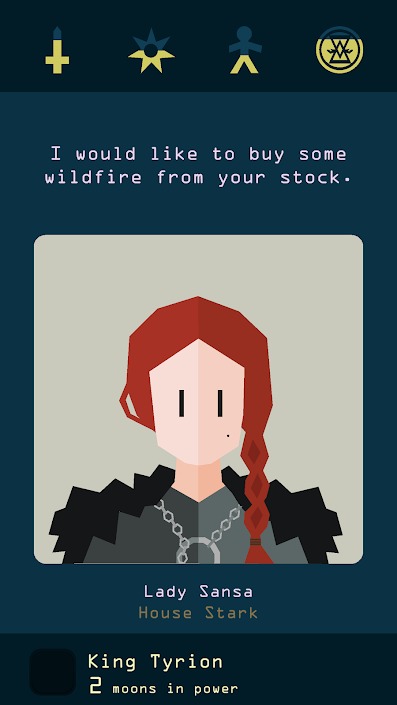 If you are a fan of the highly popular Game of Thrones series, then you will surely want to play Reigns: Game of Thrones. The game introduces all the familiar characters from the series. From Cersei Lannister to Jon Snow to Daenerys Targaryen, you will find all of your favorite characters here. The game requires you to employ ruthless tactics to outwit your politics. Swipe left or right to change the fate of the Seven Kingdoms.
24. Ascension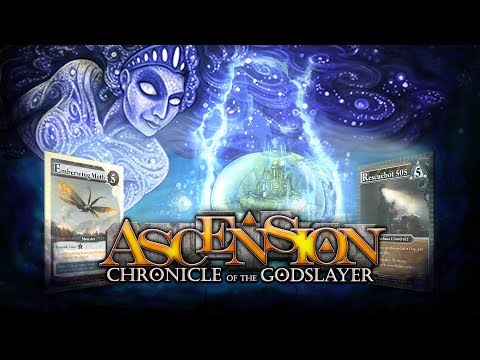 Ascension, in a way, is very similar to the Clash Royale that we discussed earlier in this article. You get 50 cards that represent different characters in the game. It is one of the best fantasy card games, and you have to collect cards and then challenge other players of the game for a fight. You can also purchase and unlock cards other than the 50 available cards. So what do you think about this game? Let us know in the comments section below.
25. Cultist Simulator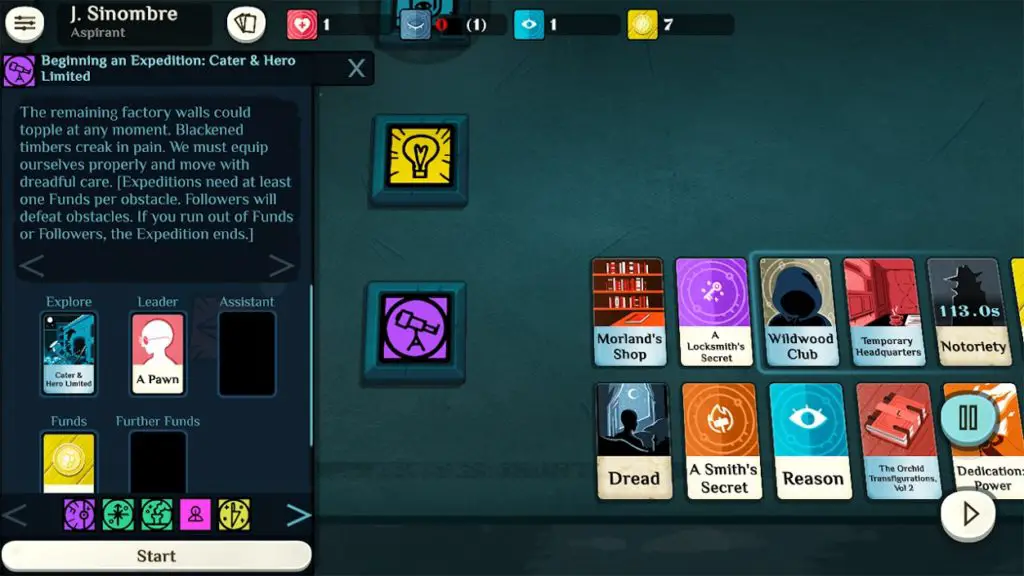 This is a rogue-like narrative card game with an actual story and elements of horror. Players combine cards to tell their own stories. The intense narrative is what makes it more exciting. From learning how to play to losing multiple times, it surely ensures you a great time. The only problem is that it doesn't offer a tutorial. So, some of you may find it difficult to figure out the game in the beginning. Overall, this is a pretty challenging card game, and you can have a great time playing it.
Conclusion
So, that was all of the card games that are worth playing on your Android device. There are still tons of games on the Google Play Store and new releases every now and then. If you know any card games that can be added to this list, let us know using the comment section below.
Also read: 10 Games like Pokémon Go To Play
Frequently Asked Questions (FAQs)
Why Do Players Find Cultist Stimulator Hard?
The activities in Cultist Stimulator require cards, but the game doesn't make it clear what cards are important and why. This can be very frustrating for players and also the reason why they find this game hard. In a way, the game gives you a false sense of challenge.
What is Cultist Stimulator Based On?
Cultist Simulator is a game of apocalypse and yearning from Alexis Kennedy. In the game, you play as a seeker after unholy mysteries. It features a 1920s-themed setting of hidden secret histories and gods.
---
Protect Your Online Privacy With Surfshark
[The VPN that we use here at Tech Arrival]
---
How do Reigns: Game of Thrones Work?
Reigns: Game of Thrones lets you select one of nine leaders from the series to rule the Iron Throne. No matter which character you select, the king or queen is faced with non-stop decisions that impact the kingdom.
Is Star Realms a Solo Game?
Star Realms is a highly competitive game which makes it more entertaining. For a solo game, it leaves a lot to be desired.
What are the Best Card Games App?
If you like playing mobile card games, then you should try out these first: Clash Royale, Clue, Cultist Simulator, Exploding Kittens, Gwent: The Witcher Card Game, Hearthstone.
What is the Best Mobile Card Game in 2021?
If you are looking for the best card games in 2021, then you should have a look at the following: Magic: The Gathering Arena, Legends of Runeterra, Gwent: The Witcher Card Game
What is The Objective of Pokemon TCG?
The objective of the game is to knock out six of the opponent's Pokémon. There are three types of cards, including Trainer Cards, Pokémon cards, and Energy cards. The different sets of cards are mixed in an attempt to create exciting gameplay.
What is the Best Multiplayer Mobile Card Game?
Legends of Runeterra is one of the best multiplayer card games out there. It features a new rogue-like single-player mode, a calendar full of events, and multiple expansions. All this together makes the game more exciting and fun to play.