The rapid advancement of technology adoption and digital transformation has benefitted many industries, including custom web applications. It has led to the birth of innovative technologies, and deepfake apps are one of them.
Deepfake videos have become increasingly popular in recent times. Apps like Zao have taken the market by storm. With the help of these apps, you can create deepfake videos within seconds.
While deepfake apps and websites are designed for fun, they can be problematic too. Like it can be used to misrepresent someone. This is why we have handpicked only harmless apps and sites.
Also read: 11 Best Face Swap Apps You Should Try
List of Best Deepfake Apps & Websites
1. Zao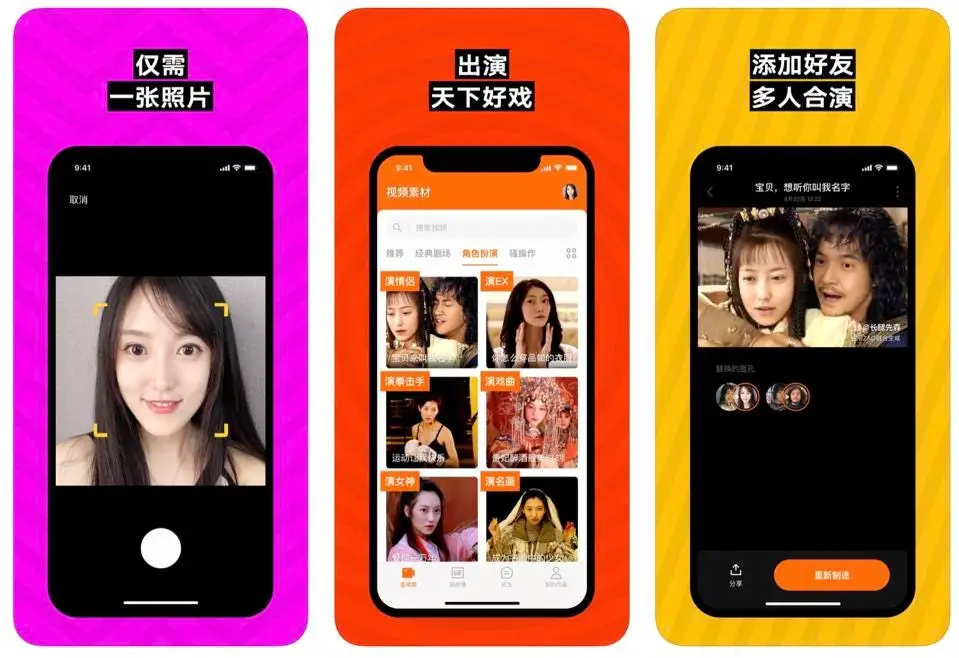 Zao is one of the latest deepfake apps that has become extremely popular among users. It is a Chinese app that helps you to create deepfake videos with just a few clicks. It offers a library of hit Hollywood movies, Chinese dramas, and more videos.
It takes just a few seconds for Zao to create deepfake videos. The videos look so authentic that they are almost indistinguishable. But this app is only available in China. You will need a Chinese phone number even if you download the app.
2. Deepfakes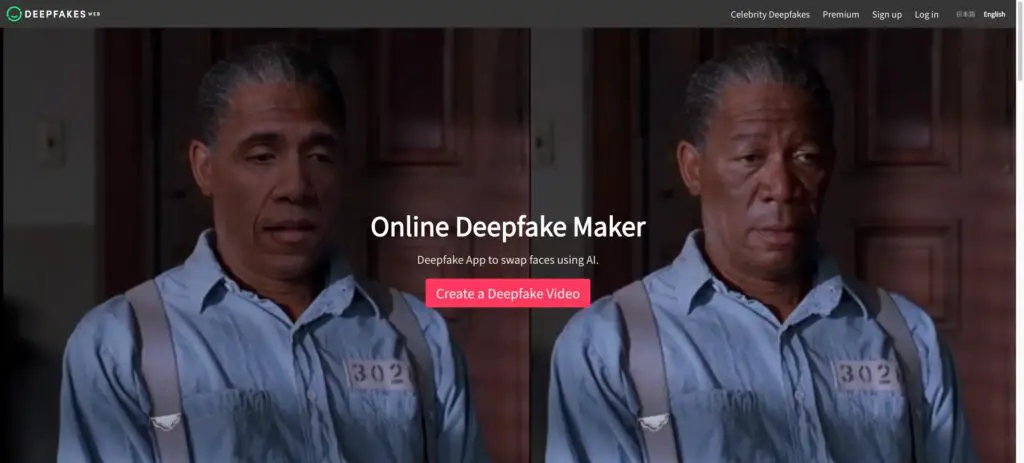 Deepfakes is an online deepfake-making service. It uses the power of deep learning to understand the complexities of face data. Unlike mobile apps, Deepfakes take around 4 hours to learn. It takes another 30 minutes to swap the faces.
It is equipped with a powerful cloud GPU to give the best results. While using this web service, you might realize that creating deepfake videos is difficult. It takes hours to render all the face data. This service is suitable for users who want to create deepfake videos for research purposes.
3. FaceApp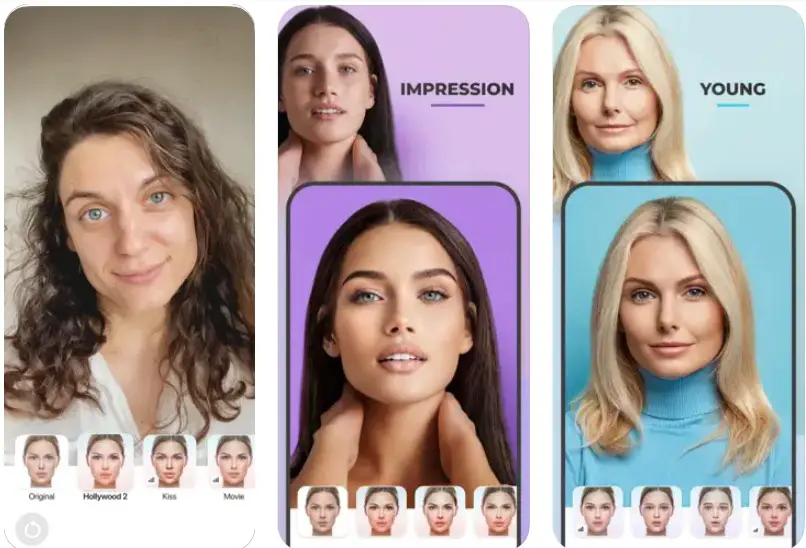 FaceApp is a widely popular face-swapping app. It uses Artificial Intelligence to create authentic deepfakes. It is an excellent face-editing app available for mobile users. Just upload an image and use the app to make yourself smile. Or see what you will look like when you get old. 
This app uses AI to edit photos. You can turn your old photos into funny images and have a good laugh with your friends. After editing your images, you can also share them with friends on social media platforms.
---
Protect Your Online Privacy With Surfshark
[The VPN that we use here at Tech Arrival]
---
4. B612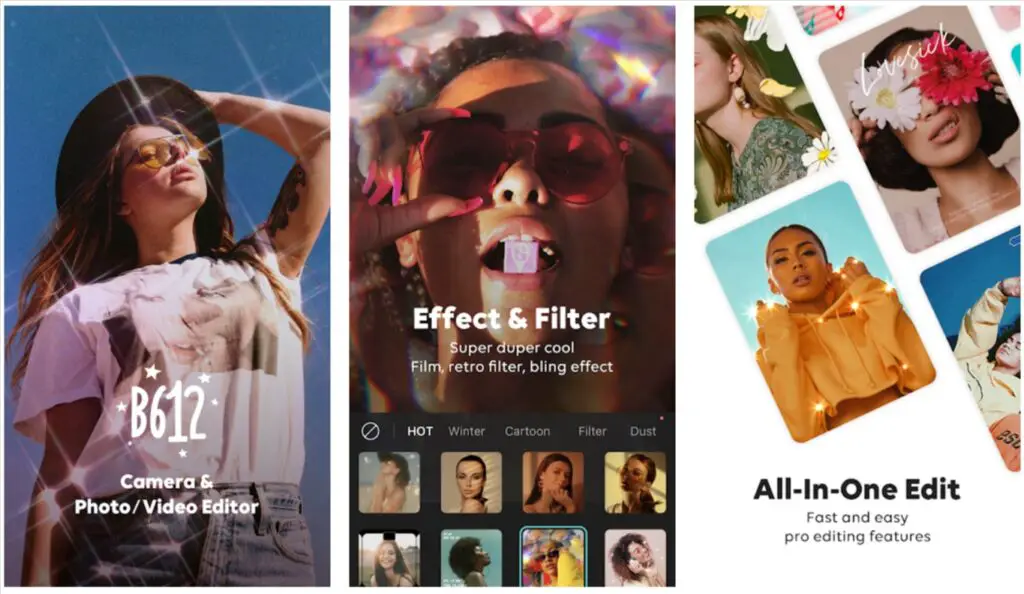 B612 is not precisely a deepfake app. It is a photo editing app that offers tons of filters and functions. By applying these filters, you can create deepfake images. But first, you need to take a selfie using the B612 camera. After that, the app will combine your face with a chosen image.
The best thing about B612 is that it allows you to edit the deepfake image after creating it. You can apply different filters and effects to make the picture look better.
5. Reface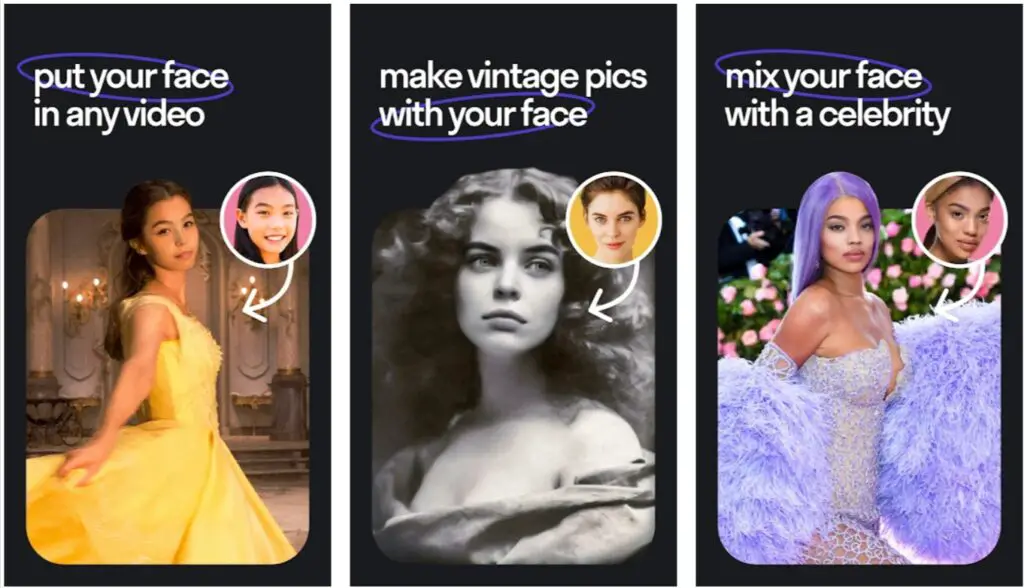 For those unaware, Reface was previously known as Doublicat. It is used to create hilarious GIF memes. You have to take a photo of yourself and select a GIF you want to use.
It takes a few seconds for the app to superimpose your face on the GIF. However, it doesn't give authentic results. Sometimes the superimposition doesn't work correctly as it doesn't match the symmetry of your face. Nonetheless, it is fun to use. You can use this app if you are looking for a personalized GIF maker.
6. Wombo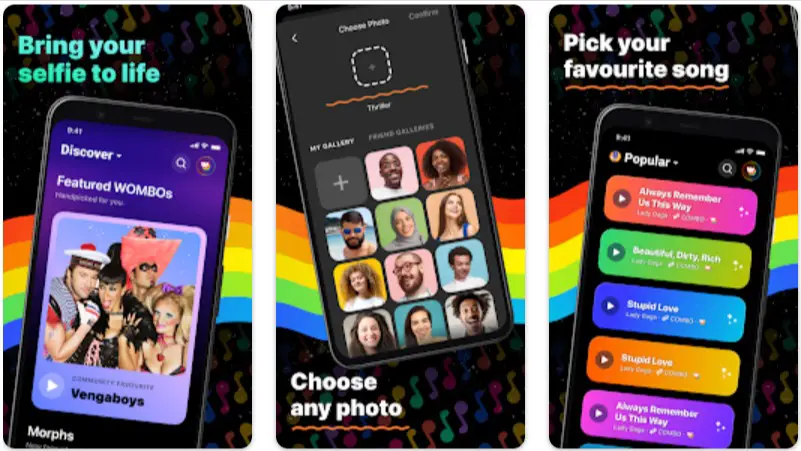 This is another popular deepfake app that is making rounds on the internet. It is a lip-syncing app that helps you to transform yourself into a singing face. It allows you to select among 15 songs that you want the character to sing.
Wombo is quite popular among TikTok and Reel users. They use this app to create authentic singing videos using just a single image. With the help of this app, you can create funny and bizarre videos and share them with your friends. All you need to do is take a selfie.
7. MyHeritage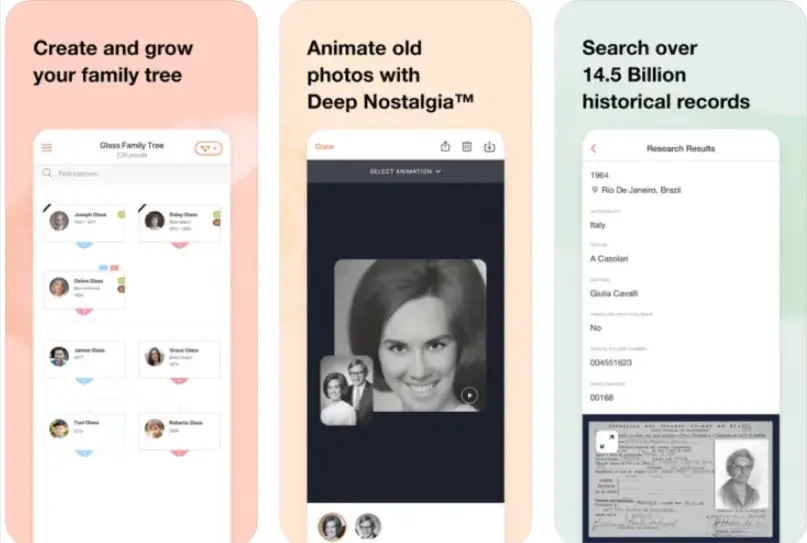 MyHeritage is a viral deepfake app that allows you to animate old photos. It is a user-friendly app with a neat interface. All you have to do is upload a picture and press the animate button. It will animate the uploaded image in just a few seconds.
With the help of this app, you can start building your family tree. Just enter a few names, and let the app do the rest. The app's matching technology will automatically find new information for you from its massive database of 15.7 billion records. 
8. Deep Art Effects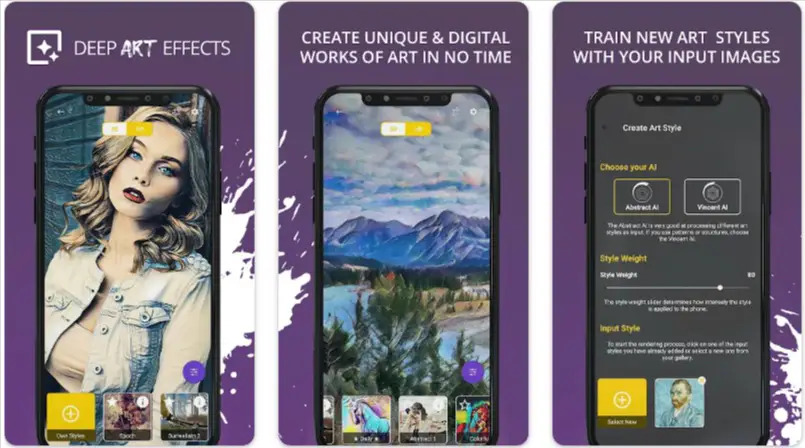 Deep Art Effects is not precisely a deepfake app, but it can create deepfake images using ancient structures, art, and paintings. It is a creative app that went viral recently.
The unique thing about this app is that it uses Artificial Intelligence to turn any image into beautiful artwork. It comes with an advanced algorithm that is inspired by the human brain. It uses various stylistic elements to recreate stunning artistic images. Also, this app has no privacy issues. If you want to try something artistic, you should use Deep Art Effects.
9. DeepFaceLab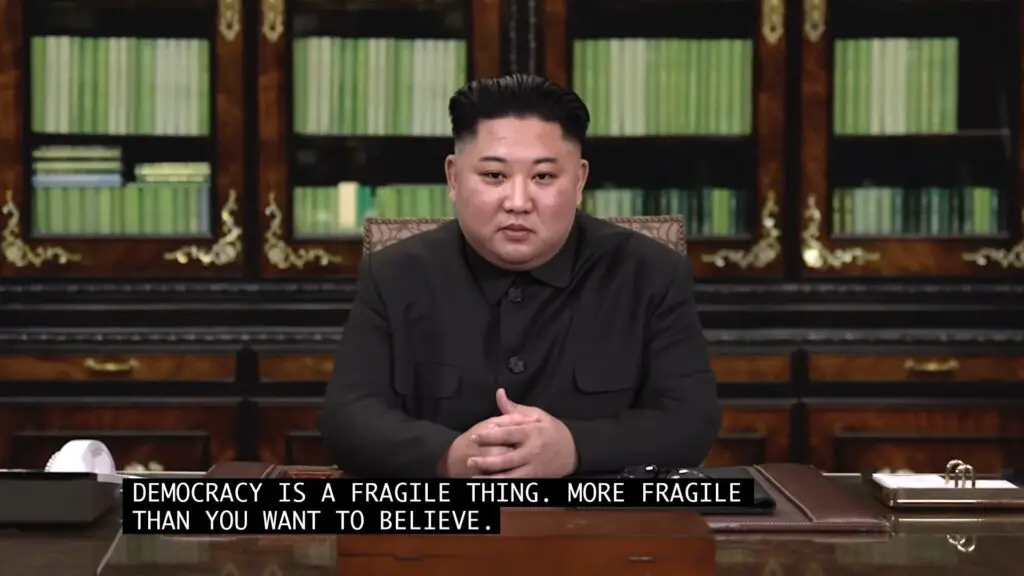 DeepFaceLab is neither an app nor a website. It is a program that allows you to create professional-looking deepfake videos. Rather than ordinary users, it is created for students of computer vision and researchers. So if you are looking for a professional deepfake video maker, DeepFaceLab could be the best choice for you.
---
Protect Your Online Privacy With Surfshark
[The VPN that we use here at Tech Arrival]
---
With the help of this software, you can learn how to make deepfake videos. It is based on human image synthesis and machine learning. It is an advanced tool that can easily replace faces in videos. Because it is made for professionals, the interface is not that easy to use. Also, it requires a high-end PC to function properly.
10. FaceMagic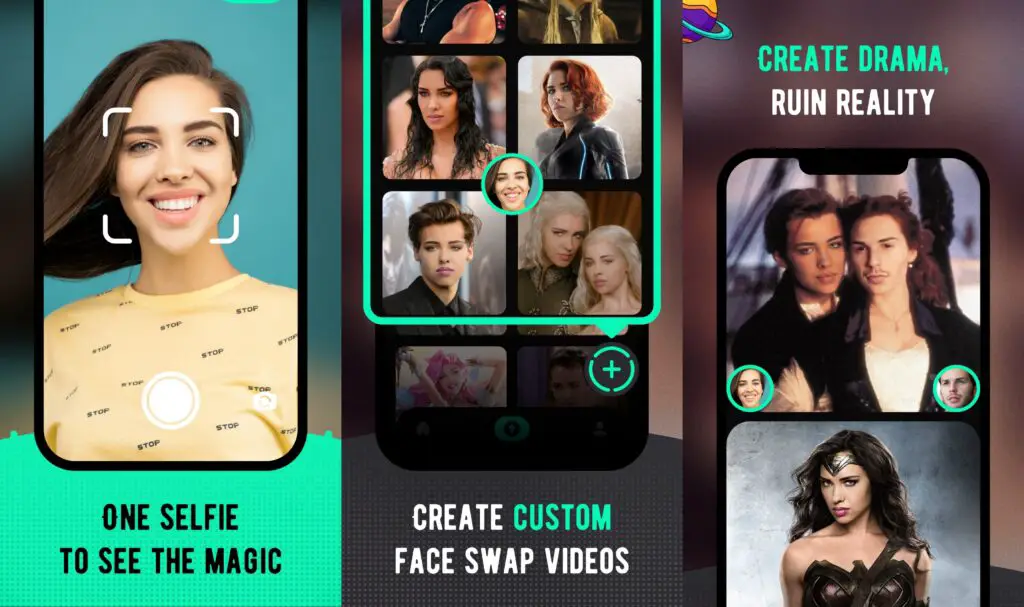 If you are looking for a deepfake video maker, then FaceMagic could be the best option for you. With the help of this app, you can change faces in any video you want. Apart from videos, you can also use this app for GIFs and images.
Using FaceMagic is very simple. It takes just a matter of seconds to change the faces in a video. You have to upload an image, and the app will do the rest. It uses the power of AI to create deepfake videos. You can use this app to make the photo dance, swap gender, and morph faces.
11. Celebrity Face Morph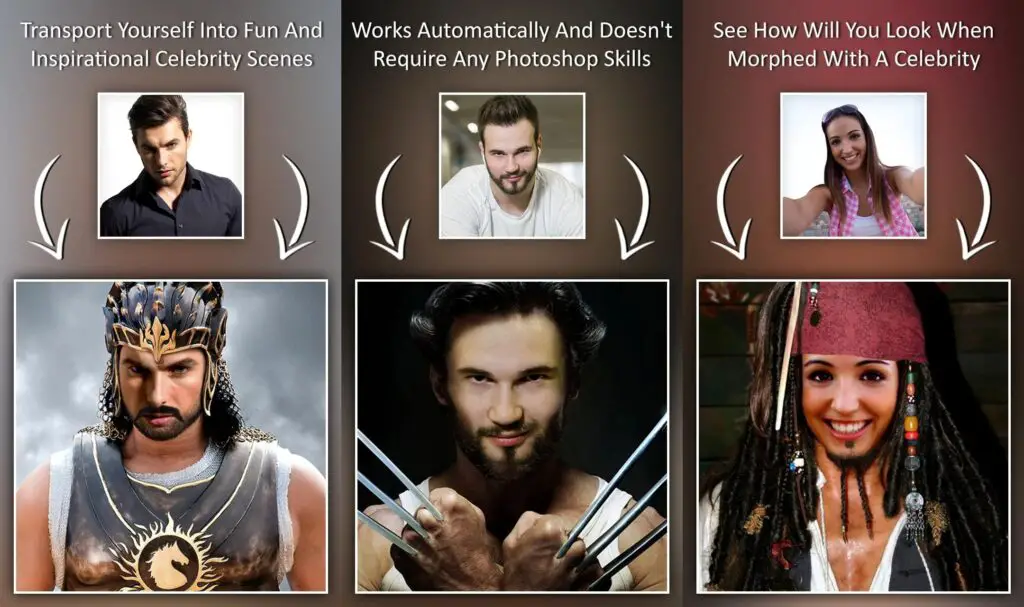 As the name suggests, you can use this app to morph your face with your favorite celebrity. It offers a library of famous characters for you to choose from. The list contains animals, sports celebrities, movie stars, and politicians.
This app is based on advanced AI neural networks. It uses a powerful image recognition tech for instant morphing. To use Celebrity Face Morph, you don't need any special skills. It has a simple interface and is relatively easy to use.
Deepfake apps are fun to use as long as you are not misusing it. You can try some of the mentioned apps to create authentic deepfake videos and images and share them with your friends.
Also read: 25 Best Card Games for Android, iPhone & iPad
Frequently Asked Questions (FAQs)
What is a Deepfake App?
A deepfake app uses AI, deep learning, and a Generative Adversarial Network to create fake images or videos. 
What is the Best Deepfake App?
The best deepfake app you can use is FaceApp. Other apps you can use are Reface and Deepfakes.
Are Deepfake Apps Safe?
Deepfake apps are safe to use. But you shouldn't use this technology for illegal purposes. It is a crime to use anyone else's videos and images without their permission.
Does Reface Keep Your Photos?
The app retains the photos you upload on Reface to edit for 24 hours. After that, they are deleted. However, the facial feature data is stored on the Reface server for 30 days.
---
Protect Your Online Privacy With Surfshark
[The VPN that we use here at Tech Arrival]
---
Can You Use B612 to Create Deepfake Images?
B612 is a popular photo editor app. But it can also be used to create deepfake images. Just take a picture with a B612 camera, and the app will combine your face with your selected photo.
Is Zao Available Outside China?
Currently, Zao is available only in China. Even if you somehow download the app on your phone, you will need a Chinese phone number to make it work.
How Does Zao Work?
Zao allows you to upload your photo and choose a scene so that the media files are stitched together to create a video clip. It will add your face to that of actors from famous TV shows and movies.
Do You Have to Pay for Wombo?
Wombo is a free and easy-to-use app. All you have to do is upload a picture from your camera roll and let the app do the rest.
What is FaceApp?
FaceApp is a Russian photo editing app that went viral last year. It allows users to look older or younger.
How Are Deepfakes Made?
Deepfakes are created when AI is programmed to replace one person's likeness with another in a recorded video.