In addition to communication and entertainment, you can now use Android or iPhone to keep track of your health by installing health apps on your smartphone. As technology continues to advance, most activities have become automated. This has made people more inactive, and it has led to rising cases of lifestyle disease.
Luckily, technology has created apps that can help you monitor your health. For bodybuilders, combining a good diet, exercise, and Clomid 50mg will work wonders in giving you the body you have always desired. Upon purchasing this product, you are guaranteed a high-quality product that has been checked and confirmed to be fit for human consumption.
Keep in mind that resting is an important part of the exercise, as it gives the body time to recover from injuries as a result of intensive workouts. You no longer need to have expensive training equipment or keep visiting the nutritionist to keep fit, because you can easily do so by using health apps. Some health apps are free while others can be purchased at an affordable price according to your health needs.
List of Best Health Apps for Android & iOS
1. adidas Running App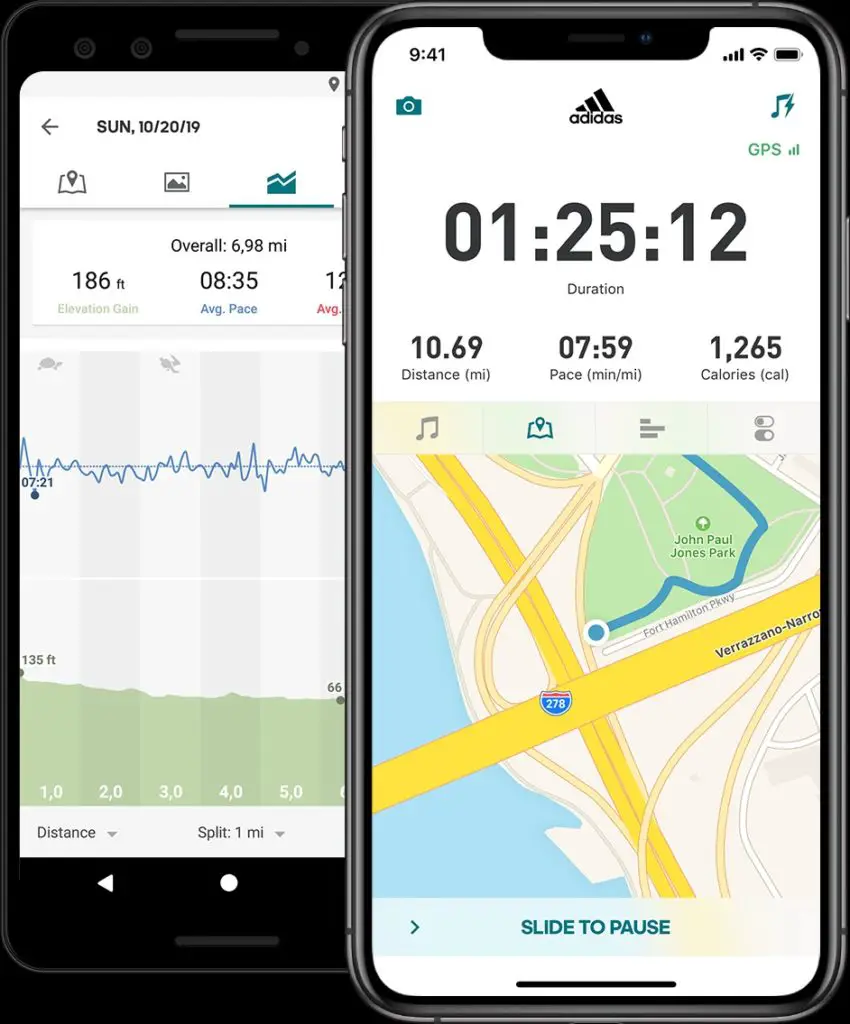 If you are looking for the best running and workout app, then the Adidas Running app is the best choice for you. It is trusted by over 170 million people. It is designed to map your runs and track miles, minutes, and calories burned for over 120 activities. This app is more than just a run tracker. It comes with many virtual races and challenges that you must participate in to boost your motivation. The best part of using this app is that it is completely free. Last but not least, it has a built-in GPS tracking.
2. MyFitnessPal
You can use this app to log your exercise and follow up on your diet. It can also help you to set weight loss goals by following up on the calories you are consuming. This app has a database of about six million foods as well as different recipes. While you need to pay for this amazing app, it is worth it.
3. Home Workout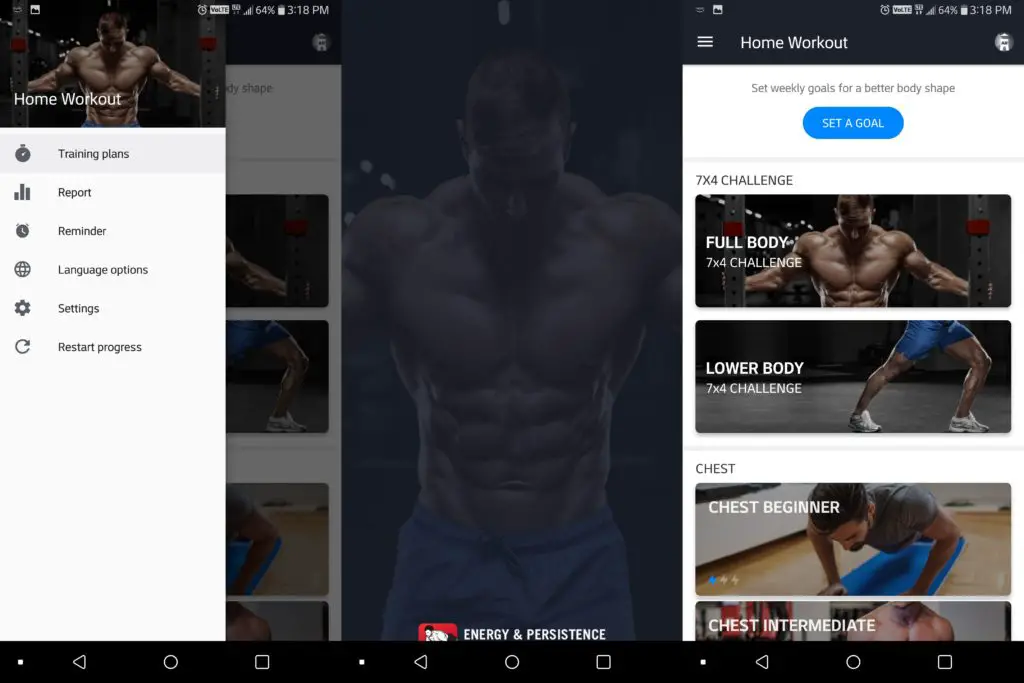 This app has animations of various simple but helpful workouts. It is easy to monitor your progress using this app and also interact with other people because it has social features. Additionally, it is easy to use because it does not require workout equipment. The Leap Fitness Group, the developer of this app, has designed other fitness apps that deal with workouts for specific parts of the body that you would like to work on.
4. Strava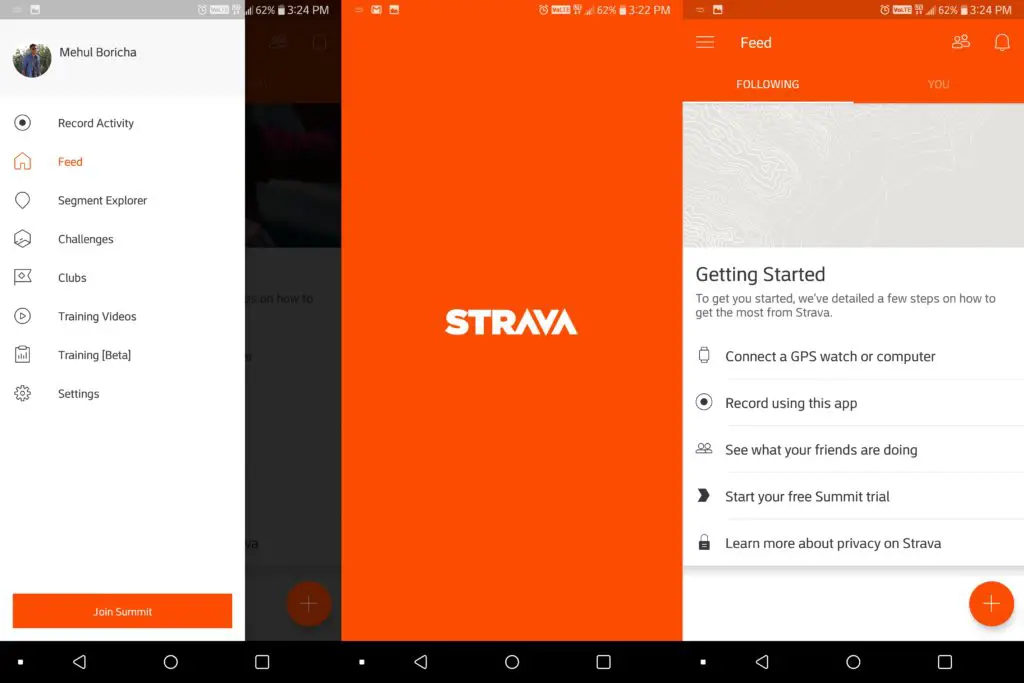 This app encourages socialization and competition in keeping fit. You can use the app to set targets against yourself or other people who are doing workouts to keep fit. This helps to gauge your efforts against your fellow peers, which can be motivating to keep exercising as you learn new things from them. The premium version has more features, but you can comfortably use the free version.
5. Elevate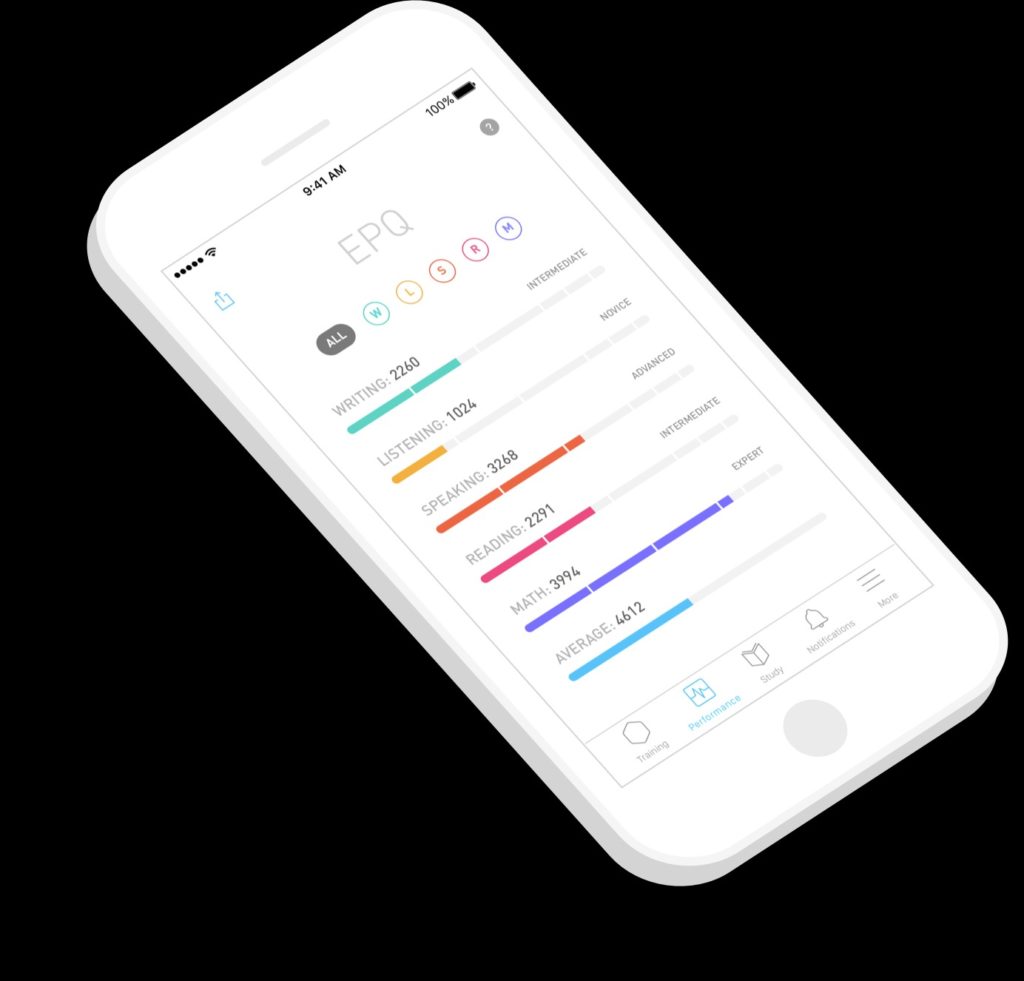 Elevate is a great app for training your brain. With the help of this app, you can work to improve your attention, processing speed, speaking skills, math skills, memory, and more. It provides a personalized training program to everyone that adjusts over time to maximize results. The more you train with Elevate, the more it will help improve your cognitive skills. You are recommended to train at least 3 times every week. This will help you boost your self-confidence as well.
6. Google Fit
This app is amazing because you can integrate it with any Wearable device. With this app, you are not restricted to using it only on smartphones and tablets, but you can also use it on a smartwatch. The app has all the basic features you need to rock your fitness routine. You can set your personal goals, track your progress, and also analyze the recorded statistics to know how far you are into your plan. Also, this app is absolutely free.
7. Apple Health
Just like Google Fit is there for Android devices, Apple Health is for Apple Devices. Although, the experience of Apple Health is much more streamlined and superior. This is because it can integrate with many devices including the third party devices. You can maintain all of your health records using this app. Apple is working closely with medical institute to make the possibility of integrating your health records directly in this app so it is more sharable and accessible by you. If you are using an Apple device there is no reason not to use this app.
---
Protect Your Online Privacy With Surfshark
[The VPN that we use here at Tech Arrival]
---
8. Fabulous: Daily Routine Planner
If you want more than just a habit tracker, then try using Fabulous. It is the best routine planner app you will find. It is a science-based app that motivates you to improve your fitness and achieve your weight loss goals. Not just that, but it also helps you to improve your sleep cycle and reduce your anxiety. It will help you to build a transformative morning routine. With regular use, you can develop some life-changing habits that will help improve your health.
9. Lifesum
The Lifesum app helps you to monitor both your diet and your training to keep fit. This app gives you the freedom to choose the activities and diet you prefer to do. The only way this app helps to manage you is by giving you the basic guidelines you need to follow. You can log in your fitness goals as well as your weight, height, and other things that concern your health for you to get personalized recommendations. The free version of this app has social media features and can keep track of your special diets if any. However, the paid version has much more features that are useful to you.
10. Noom: Health & Weight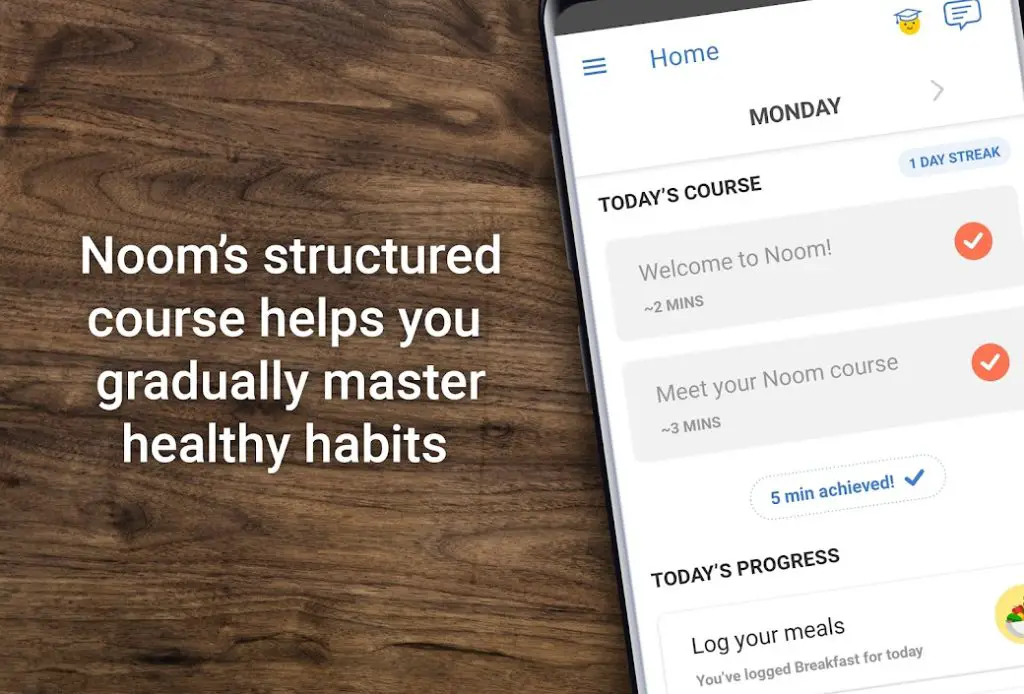 If you are desperate to lose weight, then you must have the Noom app on your phone. It is different from other weight loss apps. We all know that lasting weight loss starts in your mind. So, Noom uses psychology-based weight-loss courses to help you lose weight. It offers a series of 10 mini-courses that you can complete at your pace. Each of these courses will help you gain specific skills and knowledge. This, in return, will help you change your bad habits and get faster results in weight loss.
11. Headspace
This app checks the state of your mind, which is important to everyone because the mind is what defines a person. However, many people shy away from seeking treatment because they ignore it, or they do not know that they are mentally ill. This is no longer something to worry about because you can easily track your mental health using the Headspace app. This app includes emergency SOS to calm your mind and guide you through meditation exercises. Its pro version is a bit expensive, but it contains more features.
12. 8fit Workouts & Meal Planner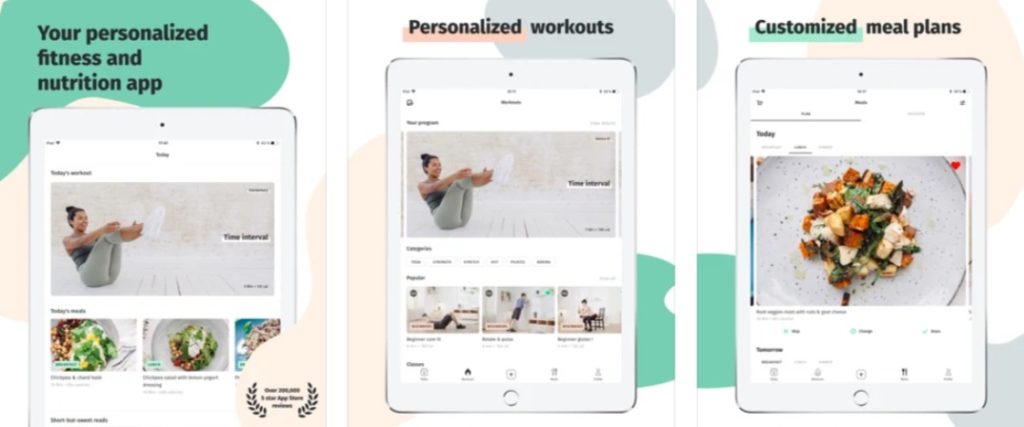 8fit is one of the best fitness apps to have on your mobile phone. It is like your personal trainer that helps you reach your fitness goals faster. It provides you quick workout routines along with a healthy meal planner that is specially personalized for you. Whether you want to gain muscles or lose weight, 8fit can help you achieve your goals. With this app, you can bring about a complete change in your lifestyle.
13. Sleep Cycle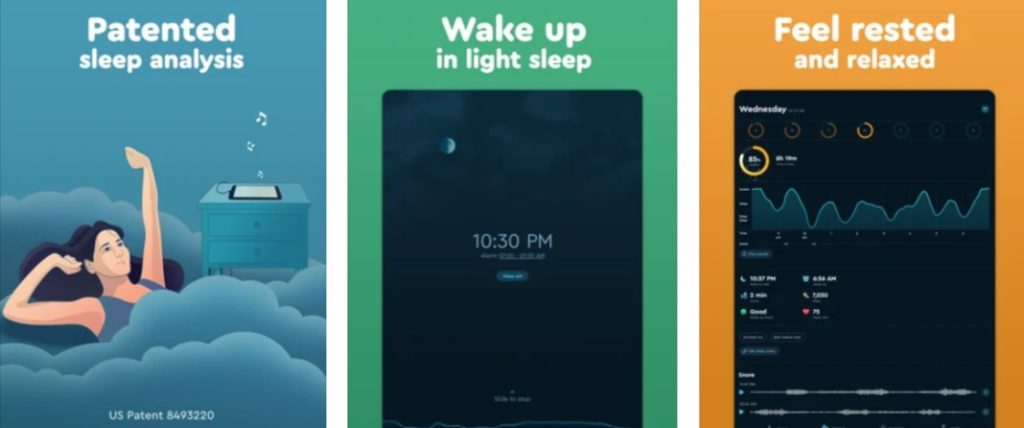 Sleep Cycle app makes it easier to keep track of your sleep cycle. This is a smart sleep monitoring app with a smart alarm clock. With the help of this app, you can monitor your sleep from bedtime to morning. Not just that, but it also provides you a detailed analysis of your sleep. You can use the personalized data to improve your sleep cycle.
14. MyTherapy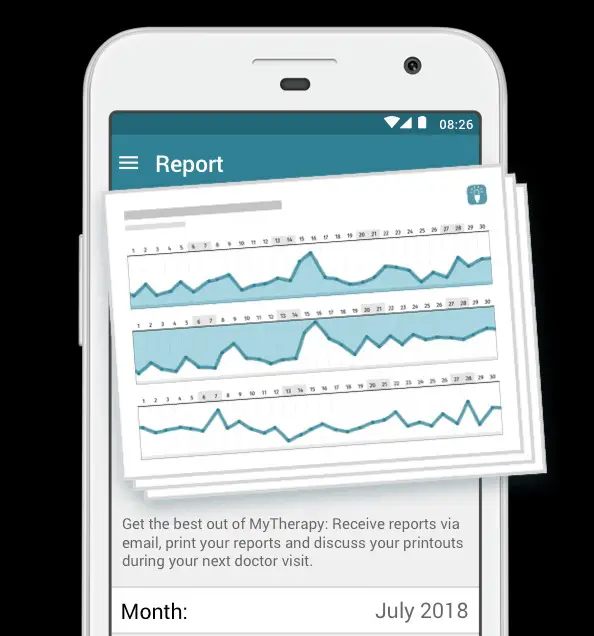 MyTherapy is an award-winning pill reminder and medication tracker app. The best thing about this app is that it is ad-free, which allows you to use it conveniently. It comes with a mood tracker, a pill tracker, and a health journal. Besides that, you also get a weight tracker, which you may use if you are trying to lose weight. This app can be used to track doses, tablets, measurements, activities in a health journal. You can also share your printable health journal with your doctor.
15. Sworkit: Workouts and Fitness Plans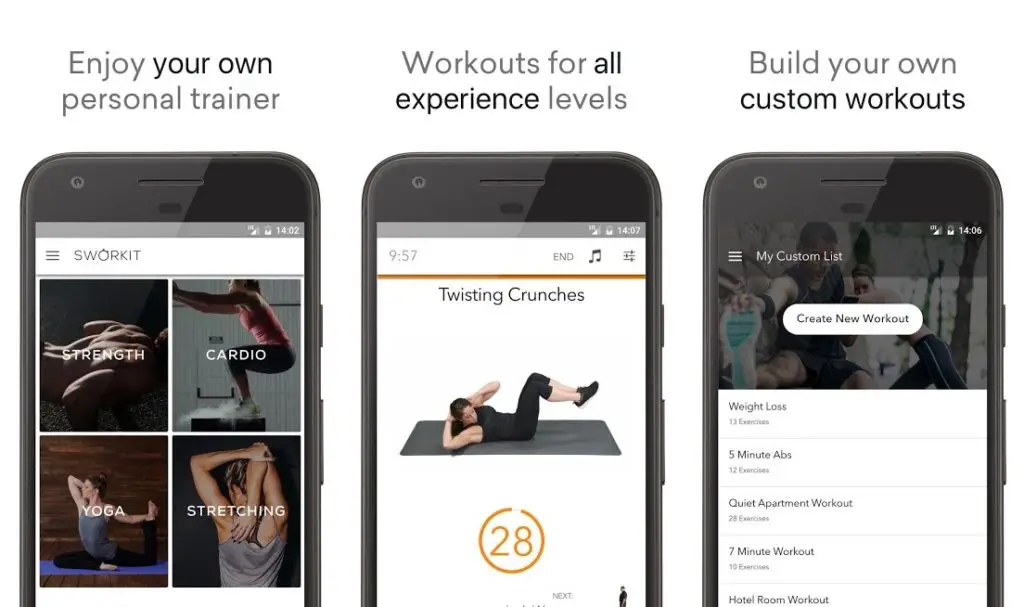 With this app, you can combine your own exercises with the built-in ones. It has over 160 activities including yoga, which is an excellent therapy for your mind. The app is free, and it has no in-app purchases. You can access more services by using the premium version.
16. StrongLifts 5*5 Workout Gym Log and Personal Trainer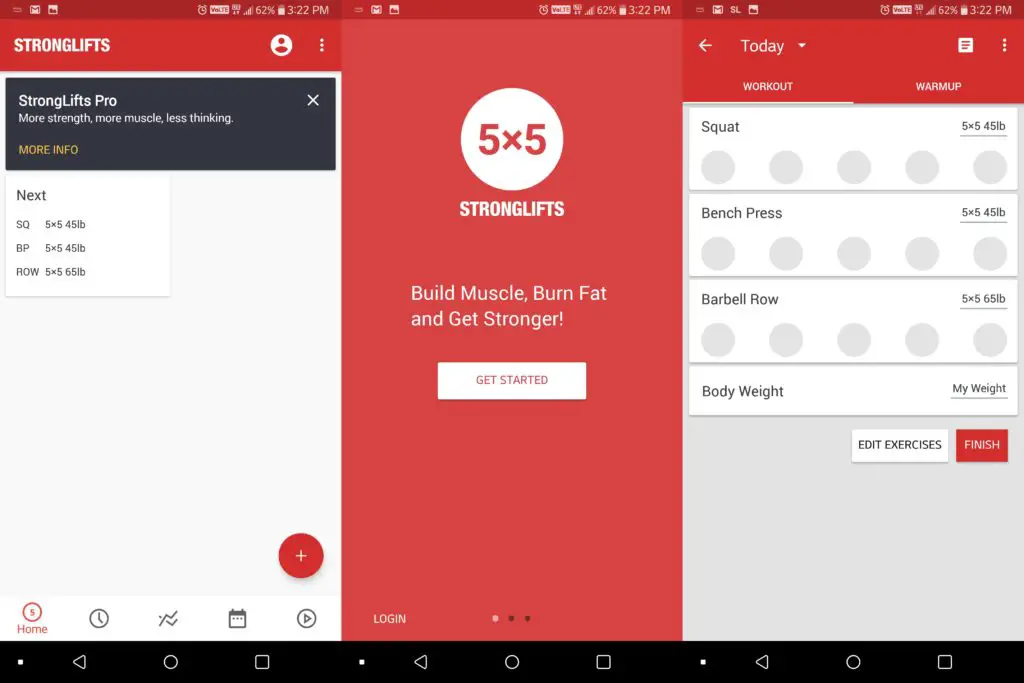 The best things about this app are that you can use Wearable devices if need be, and it has exercises that are very friendly to beginners. The app is for those who want to do strength training, and it comes with all the features you need for your training. It logs all your stats, has a calendar, a timer, and videos for demonstration. You can choose either to use the free version or the paid version, which unlocks more features.
17. JEFIT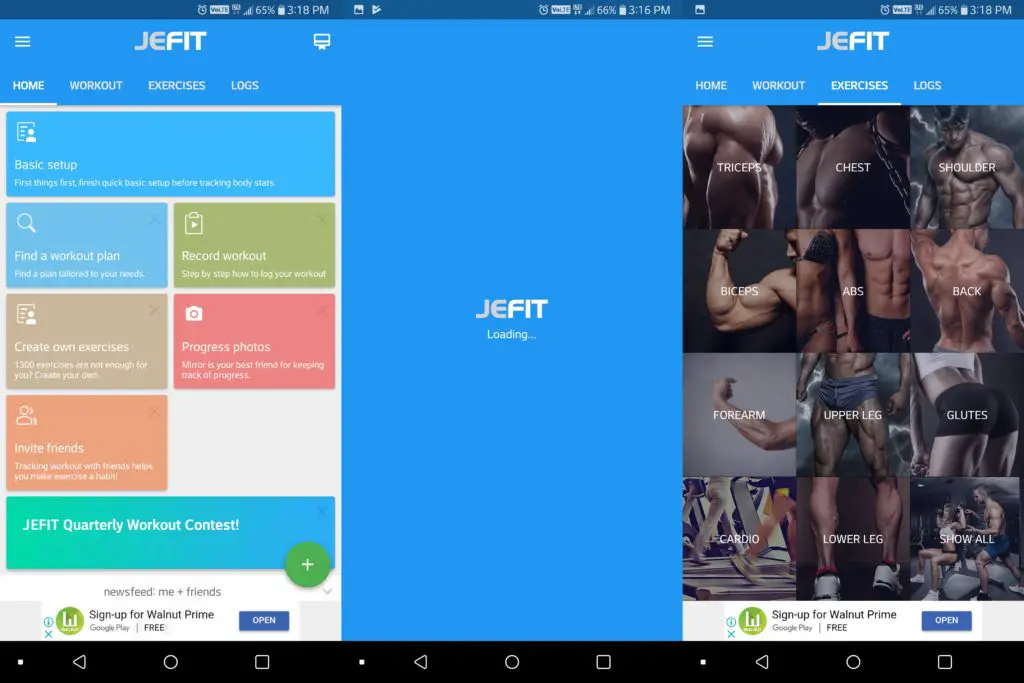 JEFIT is your best personal trainer because it has more than 1300 exercises along with demos showing how you should do them. You can use this app to make your fitness plans and track your progress. You can sync the app with the website to interact with others who have the same fitness goals. The good thing about this app is that it is free, but you can also buy its pro version to access more functions.
18. mySugr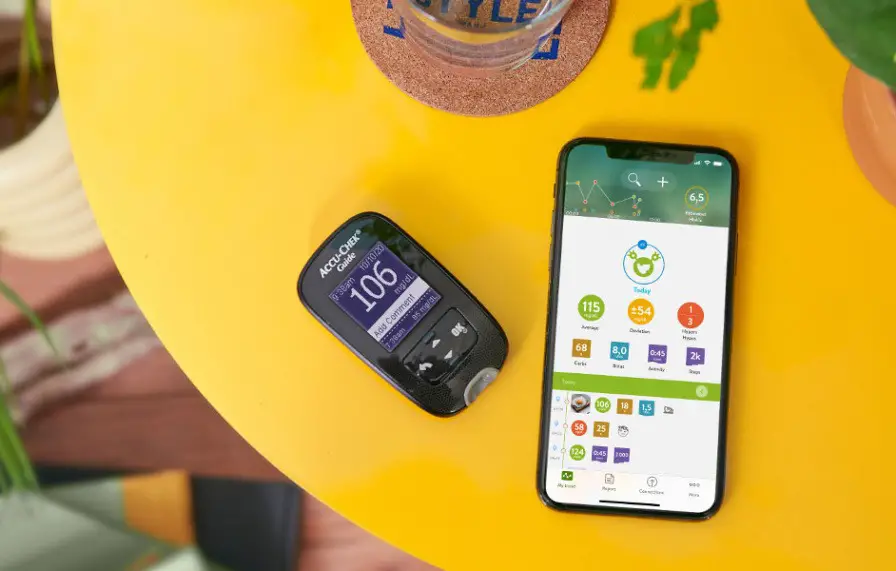 If you are a diabetic person, then you must download the mySugr app on your phone. It is easy and quick and is ranked the Top Diabetes App by Healthline. Using this app in your daily routine with diabetes will help make life easier. It is a reliable app that helps you manage your diabetes. It comes with an easy and personalized dashboard so that you can use it conveniently. You can also connect it with your Accu-Chek Meter and transfer data seamlessly. It also provides weekly, daily, and monthly reports that can be shared with your doctor.
---
Protect Your Online Privacy With Surfshark
[The VPN that we use here at Tech Arrival]
---
19. MindDoc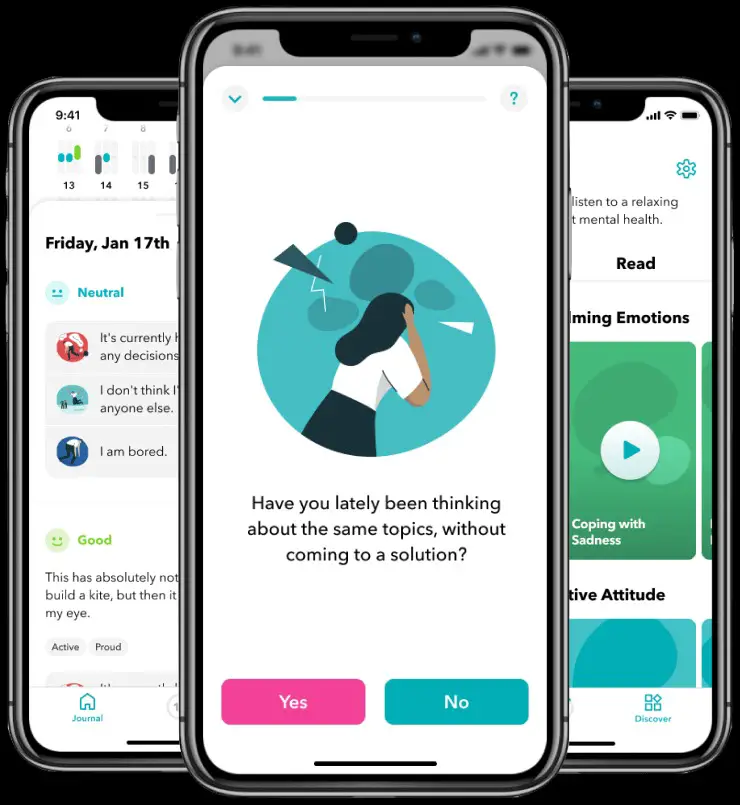 If you want a reliable mental health app, then MindDoc could be the best choice for you. This app is developed by clinical psychologists in collaboration with top researchers. It is meant for people who want to learn about emotional well-being. It can also be used by people who have mild mental illness. For instance, if you are dealing with anxiety, depression, insomnia, or eating disorders, then you can find this app useful. It allows you to log your mental health and mood in real-time and get insights into your symptoms.
20. FitNotes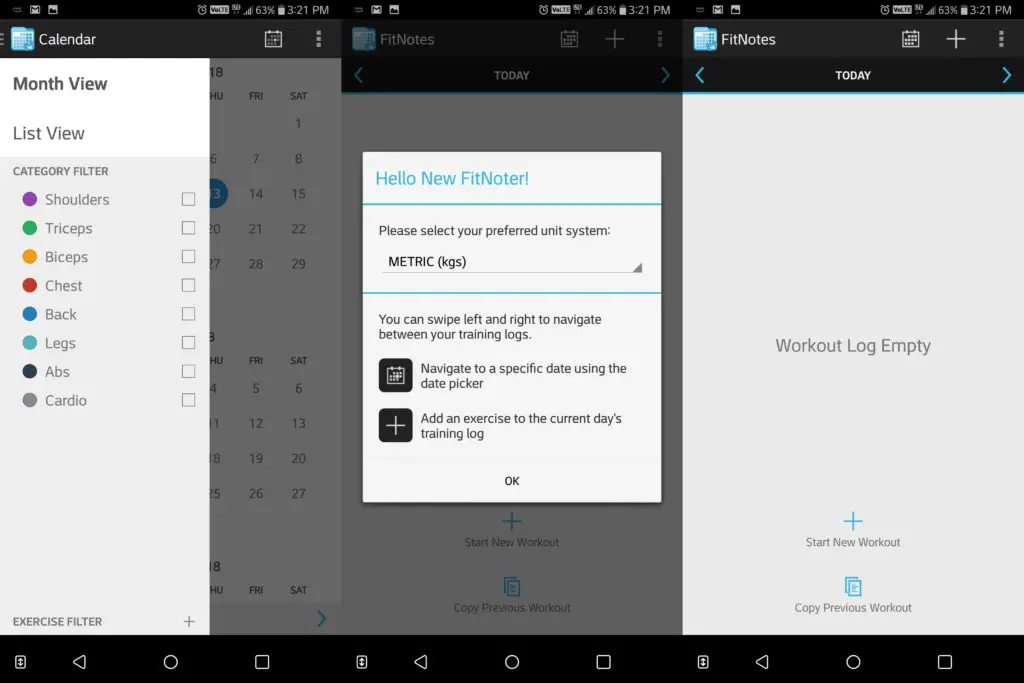 This app is important to those who go to the gym or who do DIY fitness. The beauty of FitNotes is that it gives you the freedom to do your routines as it maintains your records. You can thus track if you have been doing the right things or not. It also has a database of many exercises that you can choose from. This app is free.
21. Health Pal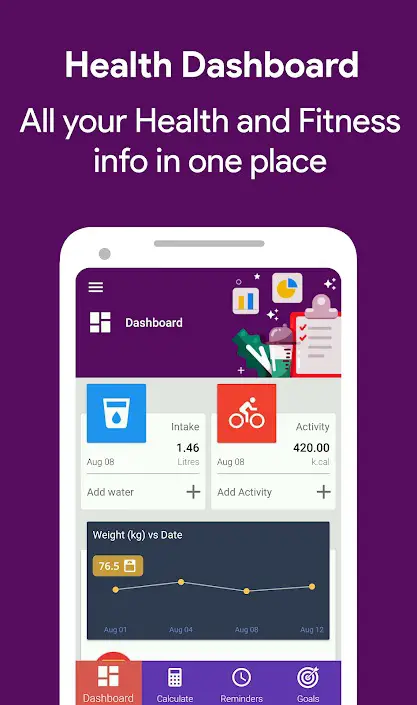 You can use this app to keep your body fit and healthy. Health Pal helps you record and manage your daily activities like exercises, calories, walking, and water consumption and thus helps you attain your fitness goals faster. It has included water and diet reminders as well. It also gives your health reports and the real-time status of your daily activities. Besides that, it has many health-related features that you will find useful.
22. Fooducate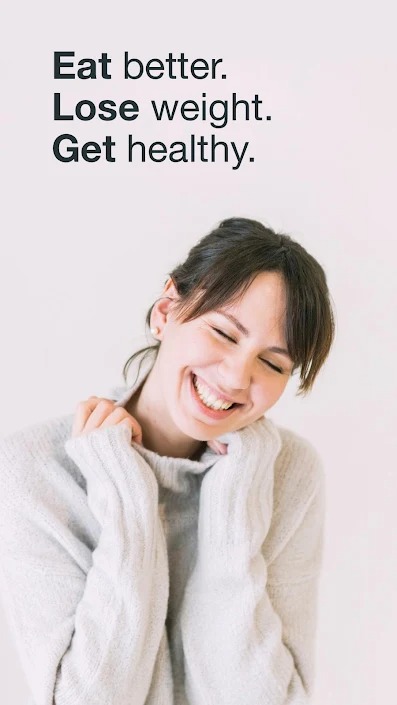 If you are struggling to lose weight, then Fooducate could help you lose those extra pounds. It allows you to track your calories, macros, and workouts. Not just that, but you also get to be a part of the world community, and you're your motivation high. Fooducate is an app that analyses and recommends food based on its ingredient quality. It lets you know what's healthy for your body and what's not.
23. Aaptiv
With Aaptiv, you can work out anytime, anyplace. It gives you access to audio fitness classes led by certified personal trainers. It will keep you motivated to train and reach your fitness goals faster. The app comes with thousands of workouts ranging from running to elliptical to strength training and more. They also add 30 new classes every week so that you can retain your interest in the workouts. You can also choose your fitness classes level: beginner, intermediate, and advanced. You can also use this app offline.
24. Remente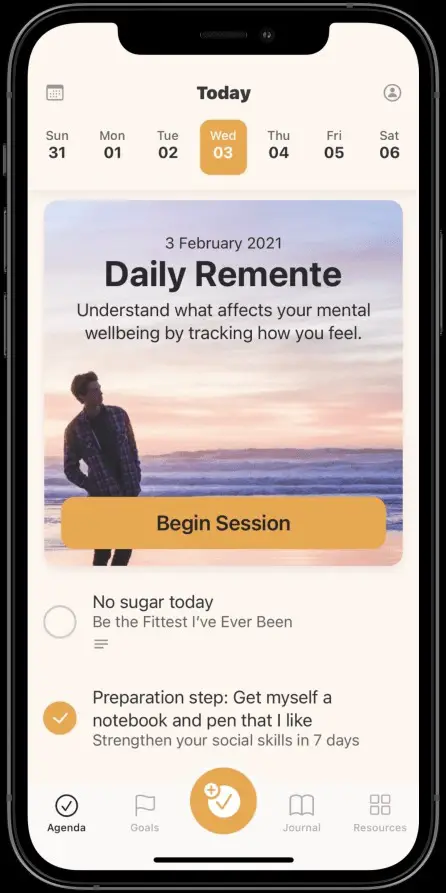 Remente is a mental health tracker and self-care journal that helps you with goal setting. With this app, you can achieve personal growth in an improved way. It acts as your life coach and provides an array of self-help tools. You can use these tools to develop healthy habits, self-improvement, and well-being. If you want to lead a healthy lifestyle, then you will find this app useful. It provides a daily video session with a life coach explaining different concepts of self-care. It teaches you how to practice mental health.
25. Yoga Daily Fitness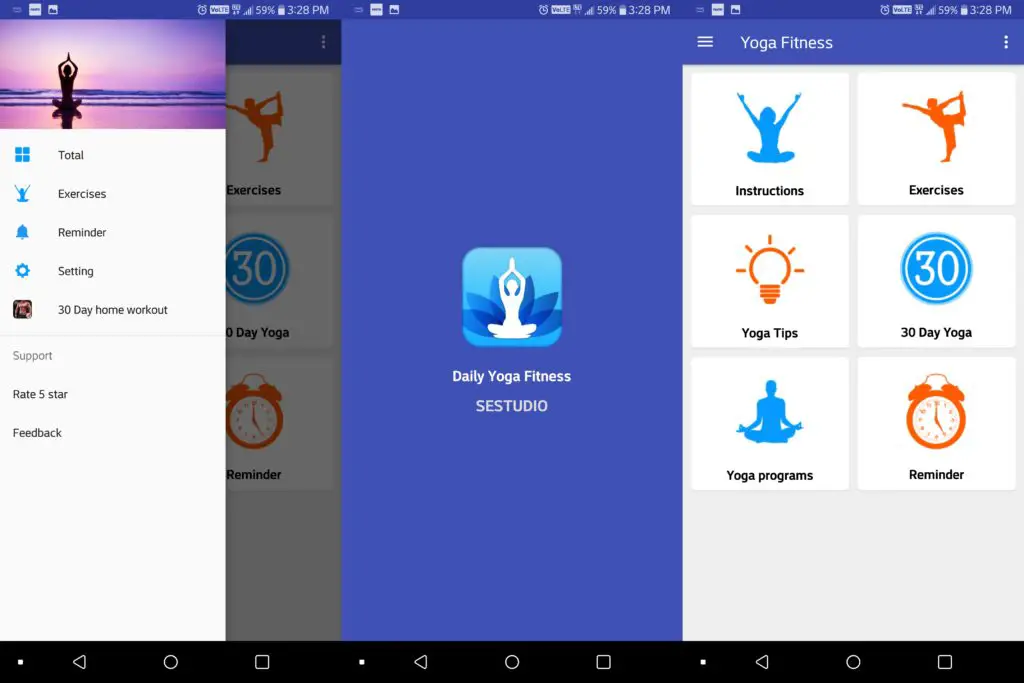 This app has instructions for doing yoga exercises like poses, yoga music, and the like. It is an excellent app for those new to yoga, who can comfortably use the free version. For the more experienced users who need intense yoga exercises, they can use other paid apps, which can help them in a better way.
26. Fitplan
If you are looking for a good workout app to help you train at home, then try Fitplan. It gives you access to an elite trainer who can help you achieve your fitness goals. Whether you want to lose weight or gain weight, this app is perfect for you. This app is also suitable for both beginners and pros. With this app, you get step-by-step personal training from the world's top fitness experts. 
27. You Are Your Own Gym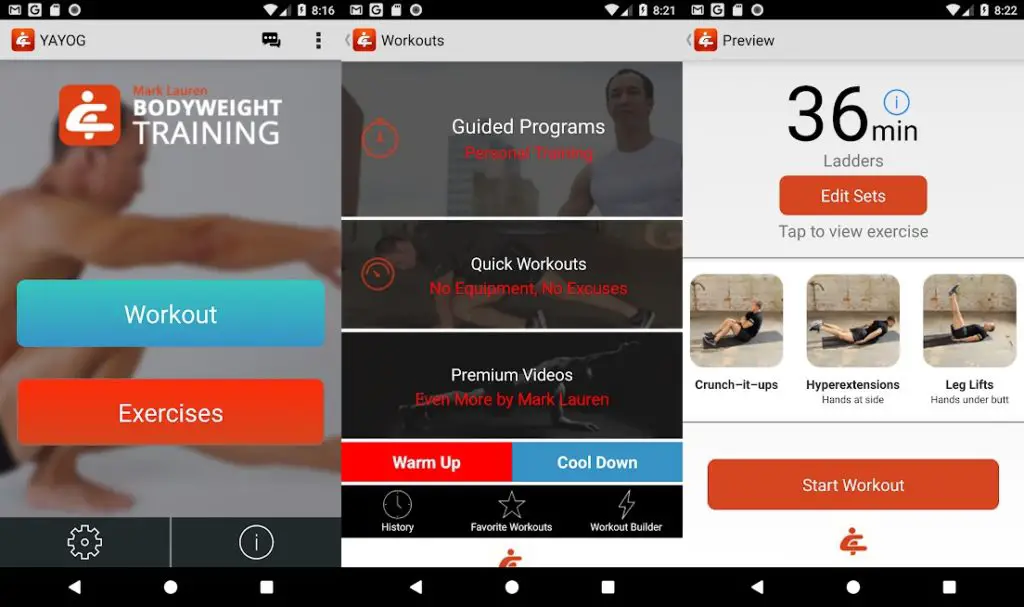 This app has over 200 exercises that do not require you to have workout equipment or incur expenses for enrolling in a gym. The activities are simple ones that you can virtually do as you go about your daily routine. It is also a good app for starters, who can use the free version. There are DVDs on Google play that you can purchase to download more exercises.
Frequently Asked Questions (FAQs)
Is Adidas Running App Good?
Coming from a leading sports brand Adidas, it is one of the finest workouts and running apps you will find on the market. You can use this app to track your running and save your progress data. It also includes many bonus features if you opt for the paid version. Like, you can get a personalized couch, a detailed workout plan, and more.
Who Should Use the mySugr App?
mySugr is a high-rated diabetes management app. It is suited for people with diabetes as they can use this app to manage their health.
---
Protect Your Online Privacy With Surfshark
[The VPN that we use here at Tech Arrival]
---
What Does the MySugr App Do?
The mySugr app allows you to record your blood sugar levels, meals, insulin, and more. It provides a personalized dashboard that allows you to easily access data from the past 7, 30, and 90 days.
What are the Benefits of Using the Health Pal App?
The Health Pal app is a useful app that helps you to keep your body healthy and fit. You can use the app to record and manage your daily activities like calories, water consumption, walking, exercise, and more. Using this app can lead to a healthy lifestyle.
What are some of the Best Health Apps?
If you want the best of health apps, then you should download Fitplan, SleepCycle, 8Fit, Fooducate, and Health Pal. These are reliable apps that can help you maintain a healthy and fit lifestyle.
Is Sworkit Free?
The Sworkit app is free to download for both Android and iOS. Besides a free version, they also have a premium version, available at a very reasonable price.
Is there any Good App to Train Your Brain?
If you want to train your brain, then Elevate is the app for you. It has features that can help you improve your speaking skills, attention, math skills, speaking skills, memory, and more
What does MyTherapy do?
MyTherapy app is a kind of pill reminder that can help you manage your medication. Besides that, it has a health journal and a mood tracker as well.
Why is Mental Health Important?
Mental health includes our psychological, emotional, and social well-being. It affects how we feel, feel, and act. It also helps make healthy choices. Mental health is equally important as physical health.
What are some of the Best Mental Health Apps?
Remente, Elevate, and MindDoc are three of the best mental health apps you can use. It will help you improve your state of mind.
Also read: Best Apps to Stop Your Smartphone Addiction
So that was all about the best health apps that we think that you should know about this year. If you have any other apps that deserves to be here then fire them up in the comment section below.