Undoubtedly, Instagram is one of the biggest social media platforms available. But many users are not content with the recent privacy policy changes. 
Another problem with Instagram is that it has a lot of bugs. Despite the continuous flow of updates, some of the bugs remain. Due to all these reasons, people are looking for the best Instagram alternatives.
Also read: 11 Best Facebook Alternatives to Protect Your Privacy
You are lucky to have landed on this page because we have compiled a list of Instagram alternatives for you.
List of Best Instagram Alternatives for Android & iPhone
1. Snapchat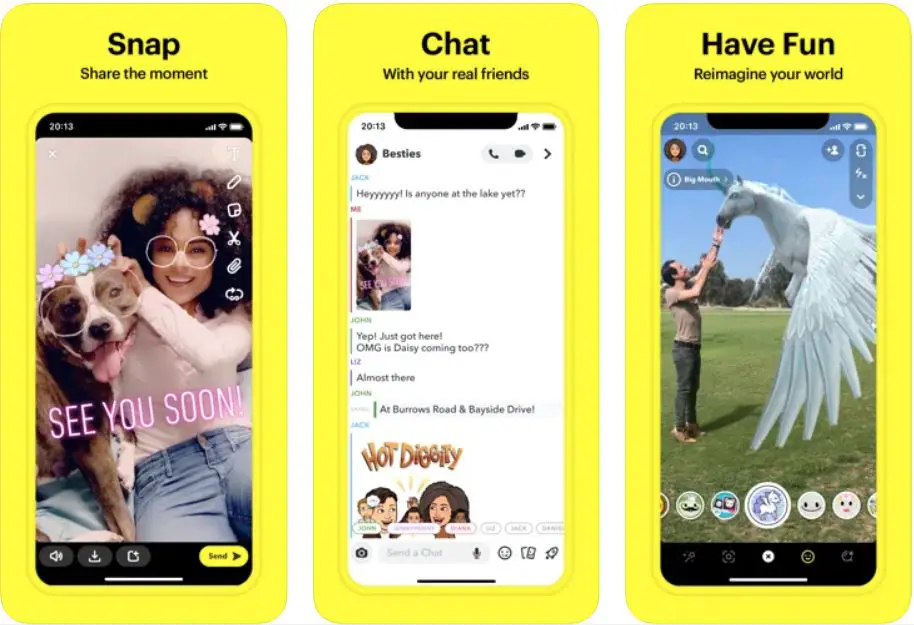 Snapchat deserves to be the best Instagram alternative for all the right reasons. It's not a hidden fact that Facebook copied many features from Snapchat and added them to Instagram. Face filters, disappearing messages, and stories are some of the features that Snapchat first introduced. But later, it was copied from Facebook to Instagram. This is what makes Snapchat the best alternative to Instagram.
Despite tough competition, Snapchat continues to excel in its services. Best of all, they included more new features on the app. For example, the AR filters available on Snapchat are the best. So if you want to explore and try more innovative features, you should use Snapchat.
2. Pinterest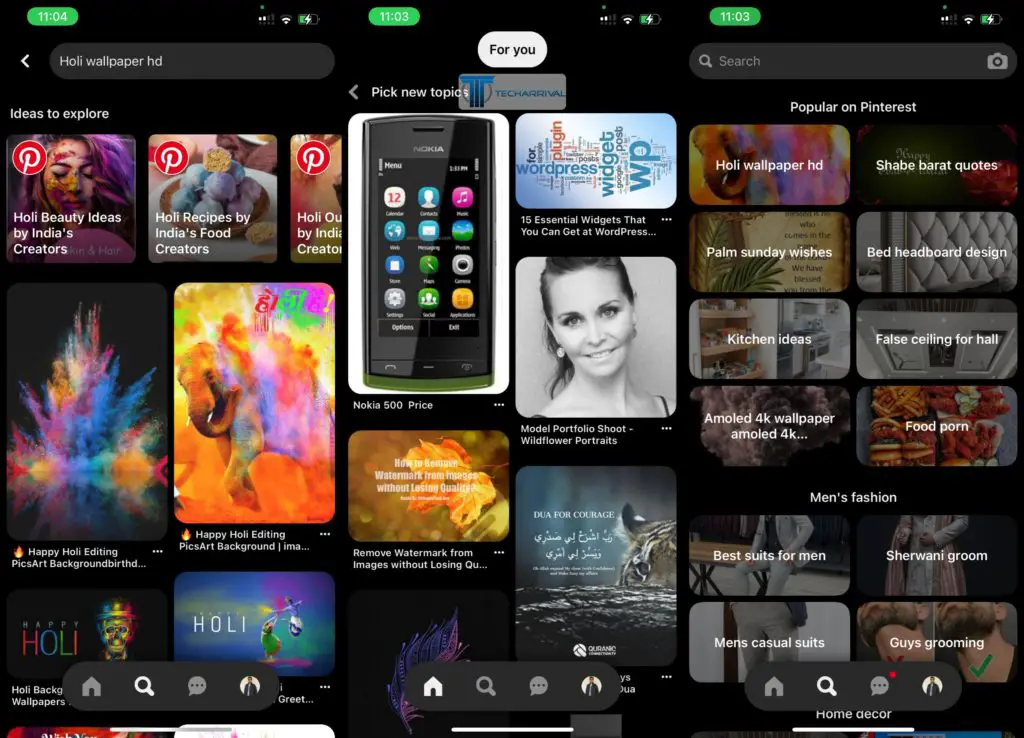 If you want to explore images and reels for free as you do on Instagram, then Pinterest is the app for you. This app is best suited for niche users. People often use Pinterest to look for creative and artistic ideas. For example, if you want ideas to decorate your home, you can get countless images on Pinterest.
Like Instagram, it allows you to upload pictures on the app. In addition, you can also label your saved photos, organize them, save posts from other users, follow others, and more. So if you want to use something outside Instagram, you could try Pinterest.
3. Twitter
Twitter is one of the giant social media platforms that is the perfect alternative to Instagram. It has dozens of features, and some of them are similar to Instagram. For example, hashtags. Even though it is a micro-blogging site, it allows you to post pictures and videos. You can post your content and increase your followers.
Twitter and Instagram are very different apps. But you can still use Twitter to replace Instagram. Some features worth mentioning are re-tweeting, quoting, direct messaging, liking, and others.
---
Protect Your Online Privacy With Surfshark
[The VPN that we use here at Tech Arrival]
---
4. 500px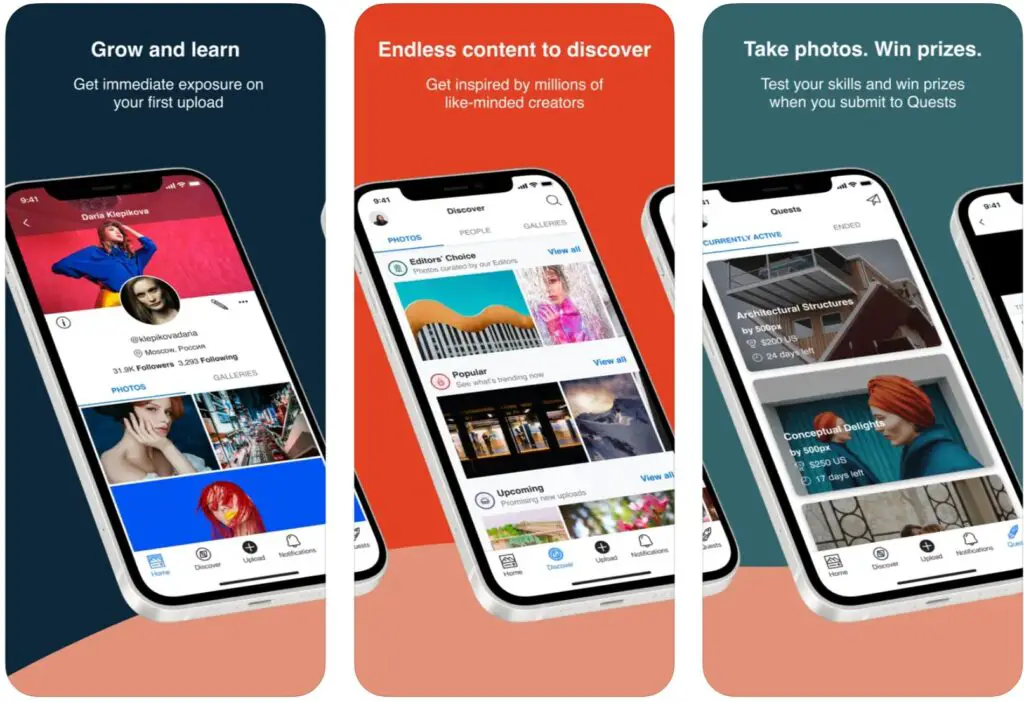 500px is considered the best Instagram alternative for photographers. This app is available in over 195 different countries. It may not have popular features like reels or stories, but it offers an explore tab. Besides that, you can create quests, a feature similar to Instagram guides.
The good thing about 500px is that they also have a website. You can view the images on a bigger screen by accessing their webpage. But this app has a slight drawback. Unlike Instagram, it limits users to only 20 images per week. You will have to pay an annual subscription fee to remove this limitation. All in all, this app is suitable only for photography enthusiasts.
5. Flickr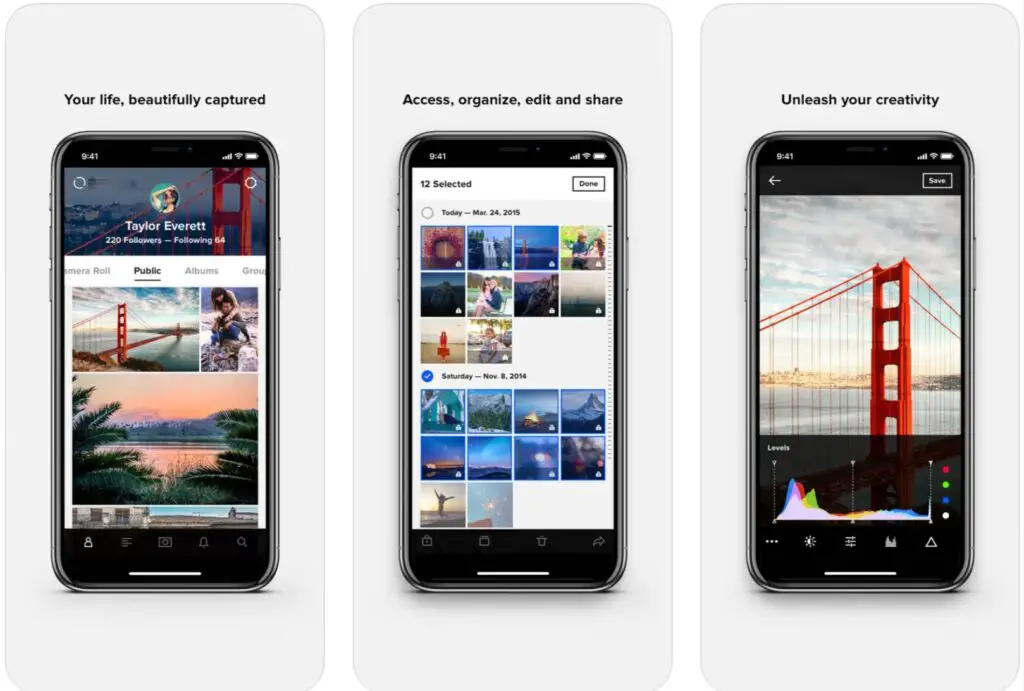 Flickr is another app that you can use to replace Instagram. Some may not know, but Flickr has been around for years. It started its operation as a photo-sharing app way back in 2004. If you are into photography or passionate about it, you can try out this app for some fantastic features. The advantage of this app is that it allows you to upload pictures of all sizes and dimensions.
Flickr also has good privacy settings. You can manually set the privacy for every photo you post. You can download this app for free. But to access all its features, you will have to get the premium version. This might be an old app, but it's great for budding photographers.
6. Tumblr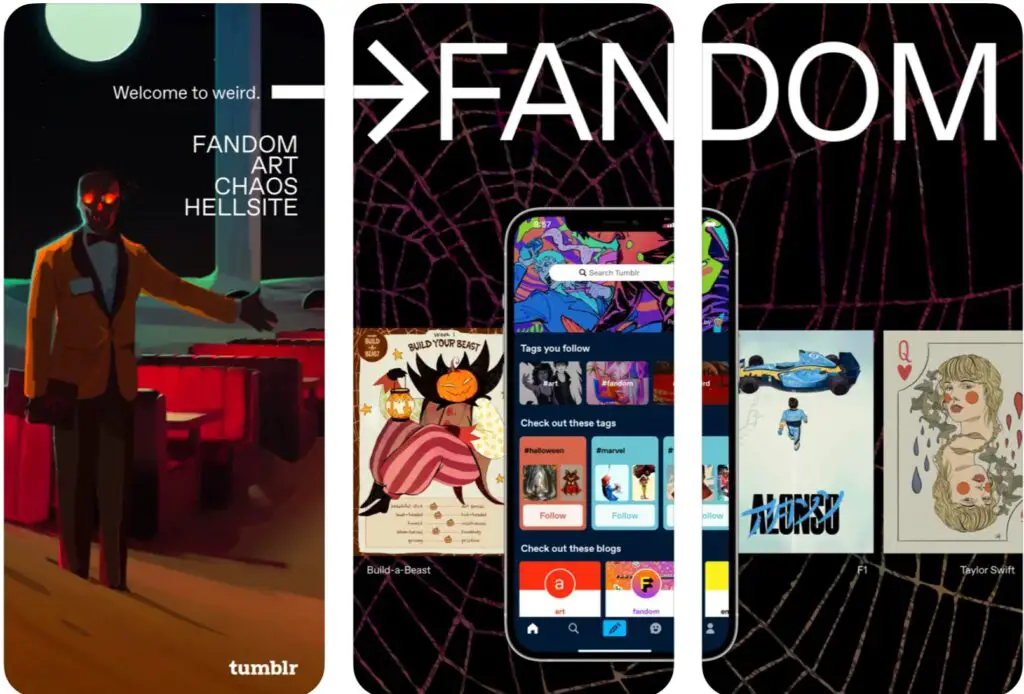 Tumblr happens to be one of the very first social media apps to be launched. But sadly, it couldn't become as popular as Instagram or other social media platforms. For those who don't know, it is a microblogging platform. But it has many other exciting features for you to explore. It allows you to post GIFs, images, videos, and more.
You can also use and explore posts using hashtags. Not just that, but it also allows you to create a community for private chats. However, it doesn't have the story feature yet. Tumblr is more of a niche platform that is ideal for creative people.
7. VSCO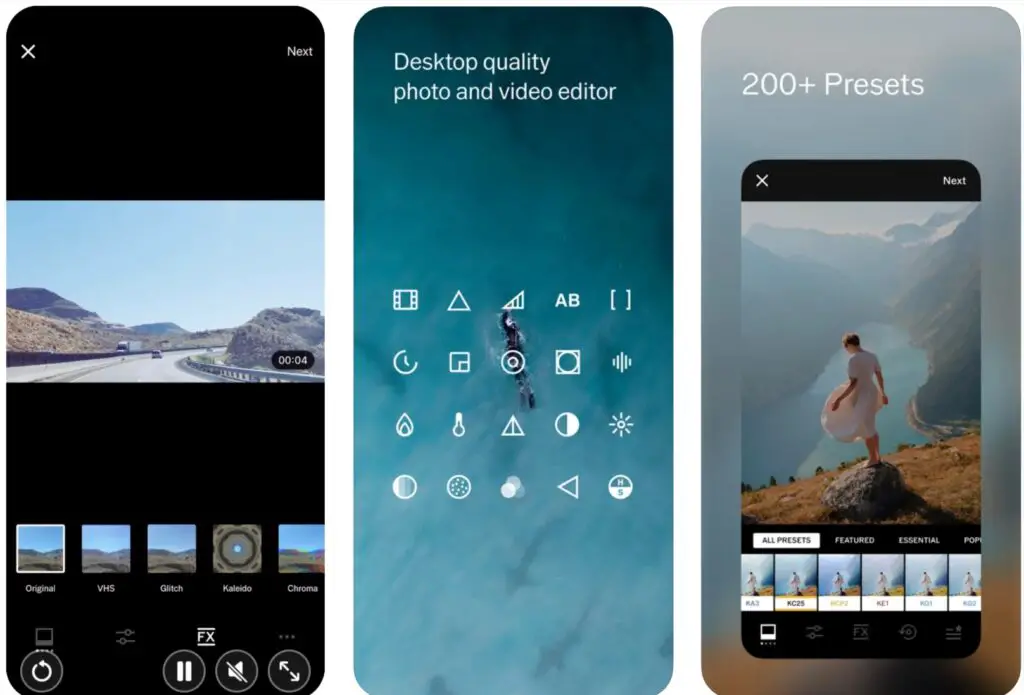 Many of you know VSCO as a great photo editor app. But it also has a large community of creative users. Being a part of the community allows you to post your pictures, complete weekly challenges, explore original content and connect with other users.
However, the best thing about this app is the Discover section. This is where you will find amazing things. You can use the filter option to look for specific content based on tags, location, etc. It also includes a video effect feature that helps you to edit your videos like a pro. But you will have to opt for the paid plan to access the advance pre-sets and effects.
8. Moj (Formerly MX TakaTak)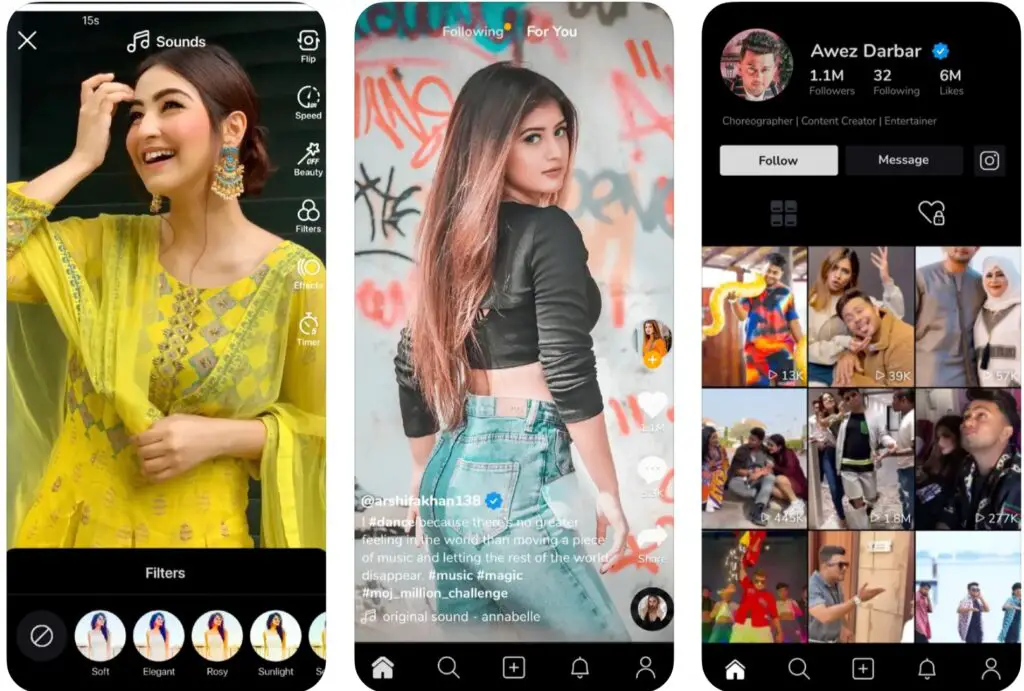 Moj was launched at a time when TikTok got banned in India. It is a very popular video-sharing app that looks quite similar to TikTok. It has all the features to make it an excellent Instagram alternative. You can create short videos and post them on the platform to become famous.
You might come across many other apps with similar features, but Moj is way ahead of them in terms of user experience. Unlike a few other apps on this list, it is free to use. It doesn't have any paid version.
9. We Heart It
We Heart It may not be as popular as other alternatives in this list, but it has too many features to be missed. It is a great photo-sharing app that can be used in place of Instagram. It offers a great collection of quotes and images to keep you hooked.
---
Protect Your Online Privacy With Surfshark
[The VPN that we use here at Tech Arrival]
---
If you are searching for inspirational content, you may not get it on Instagram. But there's an abundance of it on We Hear It. It allows you to download and save the images you like. Apart from that, you can also invite your friends to contribute to collaborative collections. Like Instagram, you can upload your content and grow your follower. It has a premium subscription that gives you access to more exciting features.
10. Imgur
After Instagram, Imgur is probably the most popular photo-sharing app. You will find everything on this platform, from funny pet pictures to GIFs from TV shows and movies, inspiring science facts, art, comics, puns, and LOL-pics. It is a great GIF viewer or meme app on the internet. 
With Imgur, you can explore all the viral videos and funny photos you have missed. It offers the finest collection of viral videos not found on any other platform. If you love making memes and want to share them with the world, this app is for you. They have also included a message feature, so you can use it to communicate with other users.
11. Triller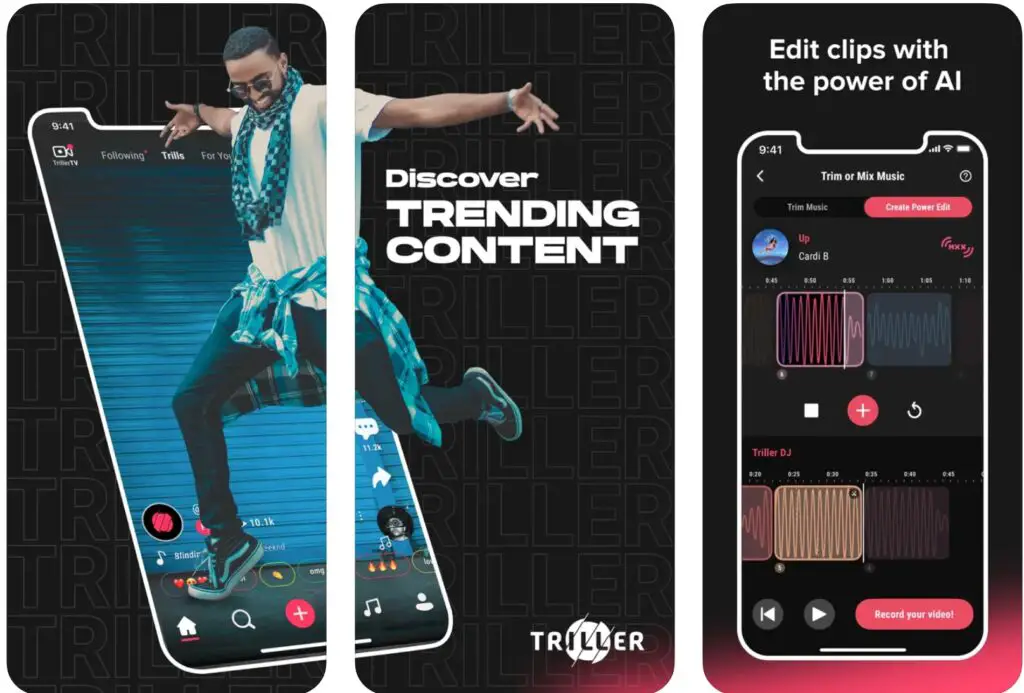 Triller is a popular video-sharing app where you can post short videos like on Instagram. It allows you to create original content and share it with the world. It includes many great features that help you to create professional-looking video clips.
What we like about Triller is that it has all the features that you would expect in an Instagram alternative. From making creative videos to participating in exciting challenges, there's much you can do on this app. Just so you know, this app is also used by celebrities like Rita Ora, Justin Bieber, Kevin Hart, and others.
All of these apps are as good as Instagram. If you want to keep your privacy intact, you can choose to use any of these apps instead of Instagram.
Also read: 11 Best WhatsApp Alternatives You Can Use
Frequently Asked Questions (FAQs)
Are there any Alternatives to Instagram?
Yes, there are plenty of alternatives available for Instagram. All the apps mentioned above can be used as Instagram alternatives.
Is there any Website Alternative to Instagram?
Imgur is the best website alternative to Instagram. Apart from that, you can also use Pinterest.
What are the Best Instagram Alternatives for Photographers?
500px and VSCO are the two best Instagram alternatives that budding photographers can use.
What is Flickr used for?
Flickr is a social media platform for uploading, sharing, and organizing photos and videos. Both amateurs and professional photographers can use this app.
---
Protect Your Online Privacy With Surfshark
[The VPN that we use here at Tech Arrival]
---
Can you download images from Flickr?
Yes, Flickr allows you to download and save high-quality images from its platform. This platform has a vast collection of free photos to use.
What Snapchat features are similar to Instagram?
Snapchat has many features similar to Instagram. This includes disappearing messages, stories, and face filters. Snapchat first introduced all these features.
What can you use Tumblr for?
Tumblr is a social media platform that is used for blogging. It allows you to post short blog posts and customize them to your liking.
Is VSCO free?
You can use some of its features for free, but you will have to get a VSCO membership to access other advanced features. They also offer a 7-day free trial.
What kind of app is "We Heart It"?
"We Heart It" is an image-sharing app where you will find tons of inspirational quotes and images.
What exactly is Pinterest?
Pinterest is a visual discovery engine that is used for finding niche content like ideas for home décor, wedding themes, etc. It allows you to save and download your favorite posts too.
Is Pinterest free to use?
Yes, Pinterest is completely free to use. But it requires you to sign up.