There was a time when recording a PC screen used to be a true struggle. But today, we have the aid of screen recorder apps that allow us to record a screen with ease.
These screen recording software are not only user-friendly, but they also offer other useful features. You will find both paid and free screen recording tools for PC. Usually, the paid ones are better as they have more features to offer.
Also read: 11 Best Game Recording Software for Windows
To help you out, we have listed the best screen recorders for Windows & Mac. You can use these software to record your PC screen whenever needed.
List of Best Screen Recorders for Windows & Mac
1. Snagit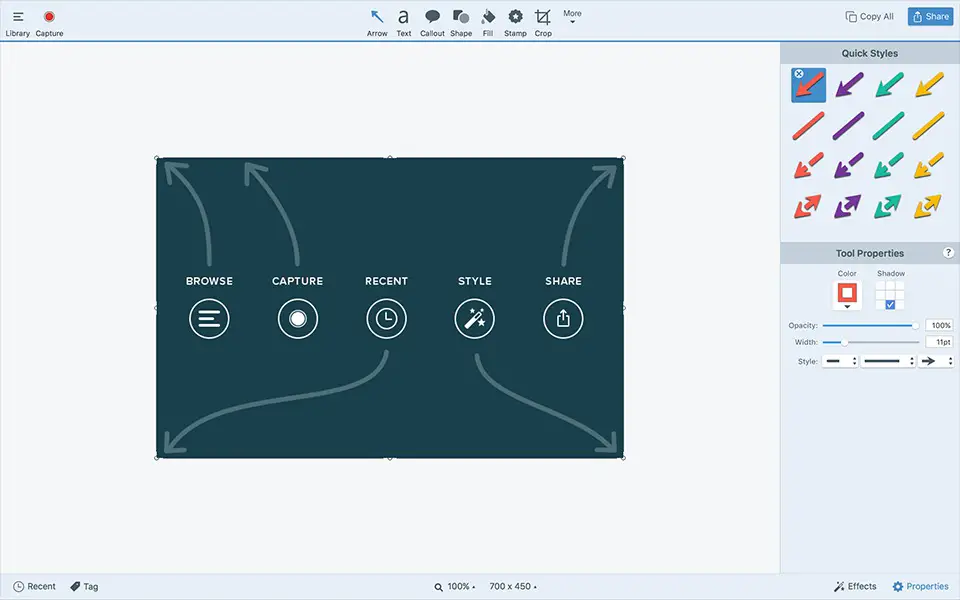 With Snagit, you can quickly capture your screen, share, and add additional context to the recordings. It helps you to mark up your screenshots, use a template to create visual guides, trim your videos, and more. Snagit also helps you to include audio in your videos from either your computer's audio system or a microphone. With this screen recorder, you can capture your webcam as well. Well, that's not all because Snagit helps you to remove any unwanted sections from your screen recordings.
2. OBS Studio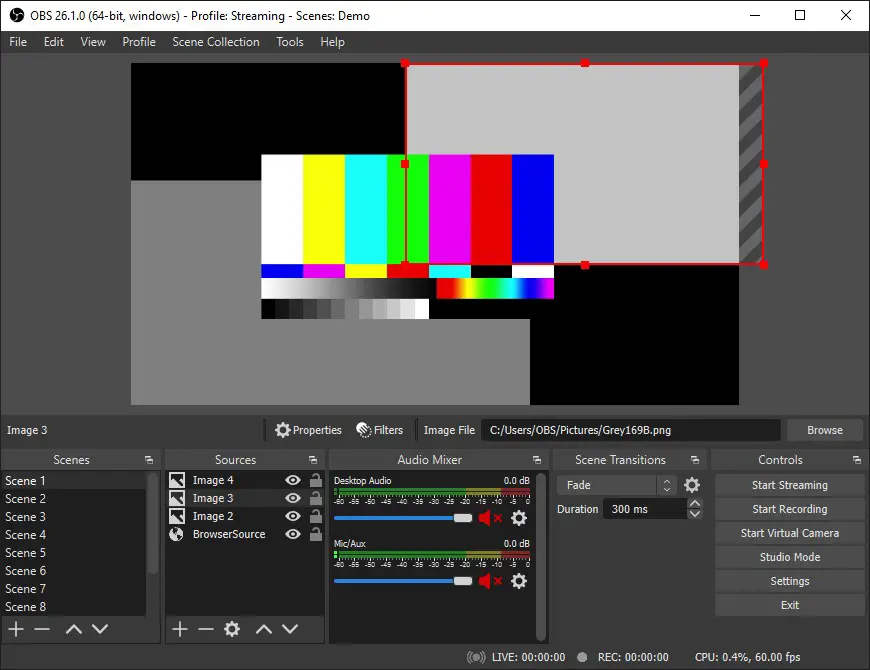 Open Broadcaster Software or OBS is a free screen recorder that can record and stream HD quality videos. With the help of this software, you can either record the full screen or just a part of it. The app also offers customizable hotkeys that give you better control over them. Besides that, it features an intuitive interface. Using this software, you can even stream live on YouTube and Twitch. It also has useful options like convert footage in FLV format etc.
3. NCH Software Debut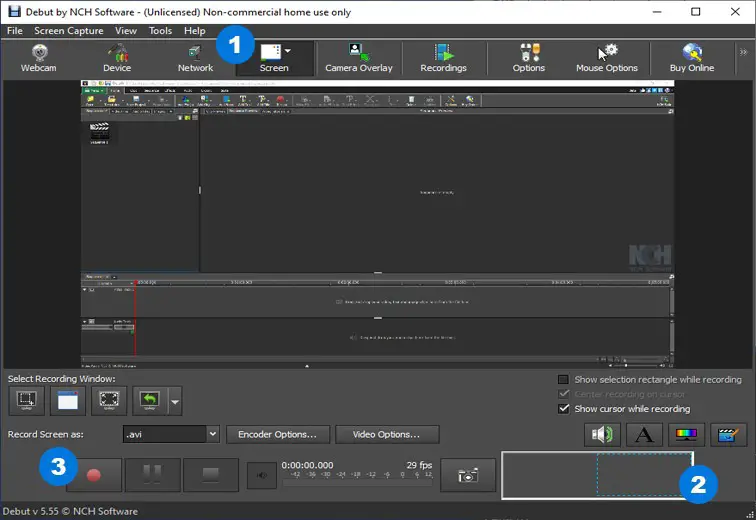 NCH Software Debut is one of the screen recorders that helps you capture from almost any source you want. With the help of this application, you can capture your webcam, PC screen, and other devices. Once you capture videos, you can adjust color and effects to make the video look better. But the best thing about Debut is that it supports all popular video file formats. This makes it an ideal choice for users.
4. Screencast-O-Matic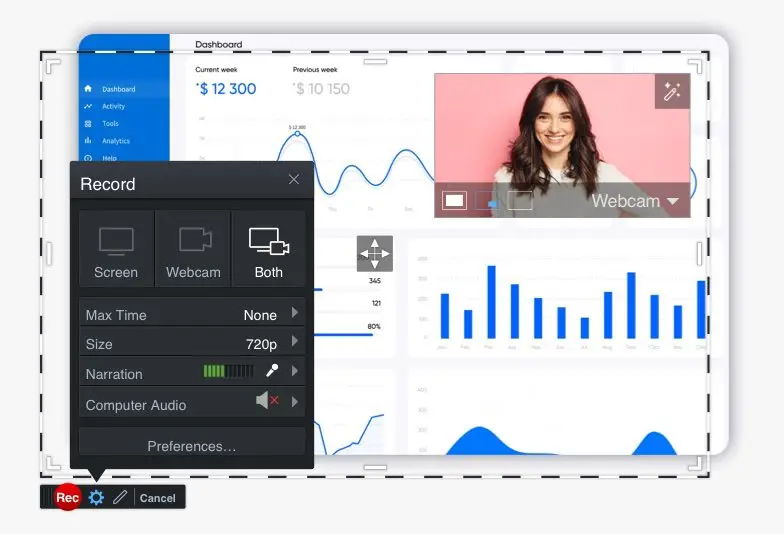 If you search screen recorders for desktop, Screencast-O-Matic is among one the names that will pop up. It is a very popular screen recorder application that also includes a video editor. Once you record something, you can share it on YouTube without needing any other app to assist. You can also use this app to edit computer audio and synchronize recording and video footage.
5. Apowersoft Unlimited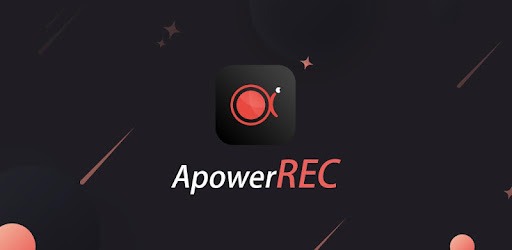 Next in the line, we have Apowersoft Unlimited. This is an entire suite of applications that includes screen recorder (ApowerRec) for Windows, Mac, Android, and iOS. It allows you to cast your smartphone to your PC's screen and use the recorder to capture PC audio, microphones, and webcam. It also has multiple recording modes such as custom area, full screen, and more. This is one of the most efficient screen recorders you will find. It not only works with a computer but also with smartphones.
6. Bandicam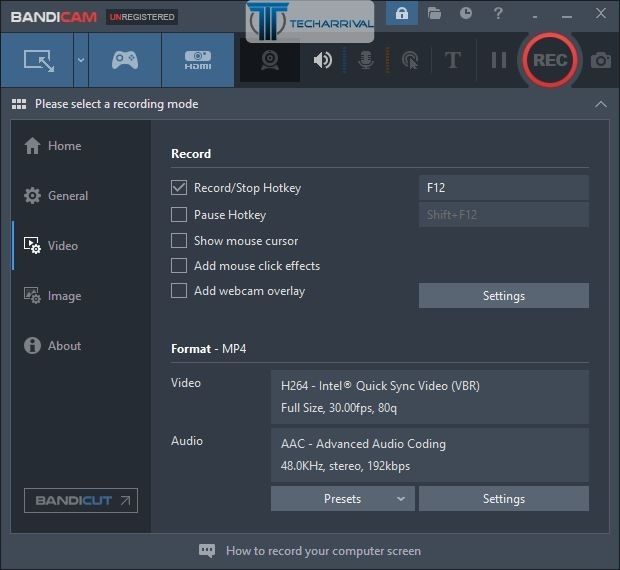 If you want a robust screen recorder for PC, Bandicam could be the best choice. This application supports both screen and gameplay capturing. Unlike many other screen recorders, it doesn't compromise the video quality. With Bandicam, you can enjoy 4K-ultra HD videos at 120 frames per second. Another notable feature is that it allows you to record videos from HDTV, IPTV, smartphone etc. In short, you can use this application to record almost anything.
---
Protect Your Online Privacy With Surfshark
[The VPN that we use here at Tech Arrival]
---
7. Adobe Captivate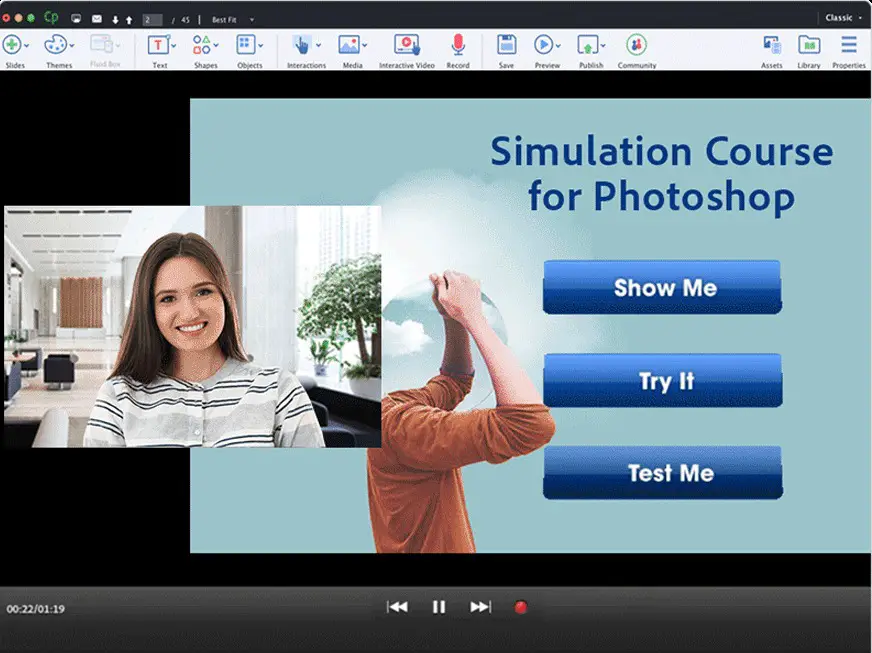 Coming from a leading brand like Adobe, you know it has to be good. Adobe Captivate is one of the best screen recorders you will find on the market. It is a powerful tool that enables you to capture all parts of your screen quickly. You can enjoy HD quality videos as Adobe Captivate doesn't compromise on the video quality. Just like other Adobe programs, Captivate is not free. However, they do offer a trial run. You can opt for the trial version and check if the software is worth it.
8. Screencastify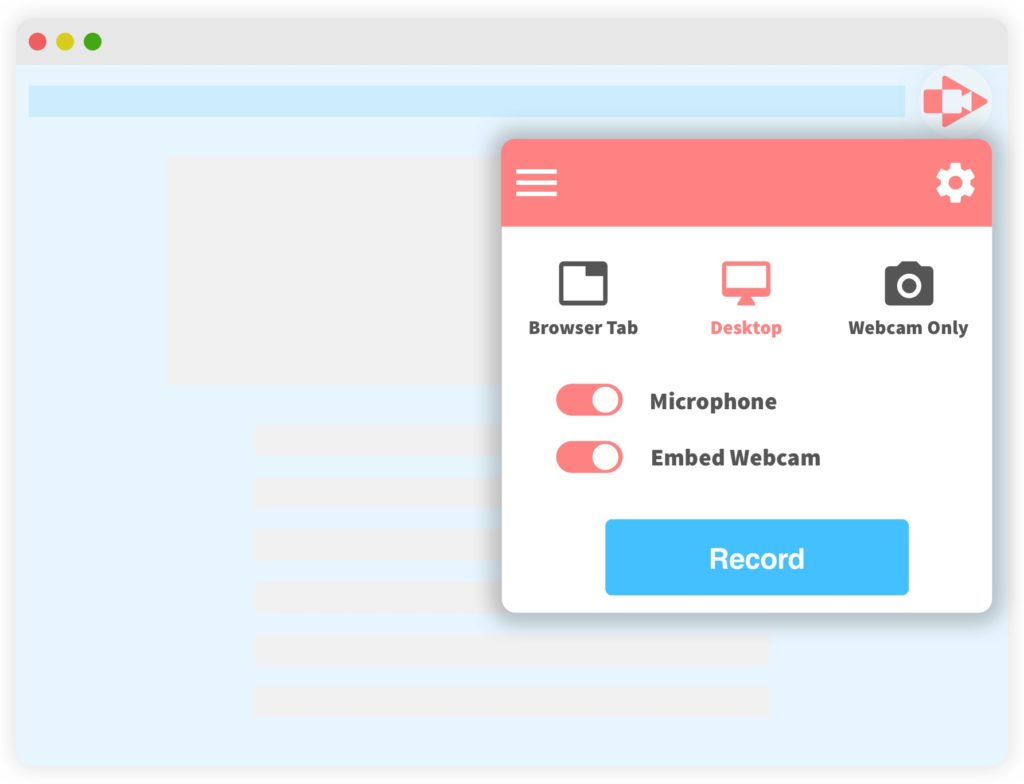 Screencastify is a screen recorder that works via Chrome. With the help of this application, you can capture even your webcam. It is an efficient screen recorder with all the right features you need. It can either capture the entire or just a customized area. It also comes with annotation tools that help you keep viewers on what's important. Once you capture a recording, the software will automatically save it, so you don't have to take the trouble. Like many other screen recorders, Screencastify also gives you the option to upload your recording to YouTube.
9. AceThinker Screen Recorder
This is yet another screen recorder that users prefer. Compared to most other screen recorders, this one has a fairly easy setup. It allows you to record either just a part of the screen or the entire area. You can also create real-time edits for great recordings and capture audio from your PC and mic simultaneously. AceThinker allows you to upload the recordings directly to Google Drive, Dropbox, or YouTube. Just so you know, it also has a Pro version with a lot of additional features.
10. Wondershare DemoCreator
Although we have put Wondershare DemoCreator on the second last spot in the list, it is a popular screen recorder. It has all the features that you would want in a good screen recorder. Using this application, you can record your PC screen, webcam, and even gameplay. One of the good things is that it gives you the option to record in 15-120 frames per second. Higher FPS proves to be useful, especially when you are recording gameplay. It offers annotations to help you improve your viewing experience. Not just that, but you can also change the color, size, and shape of your cursor to make it look unique. 
11. Telestream ScreenFlow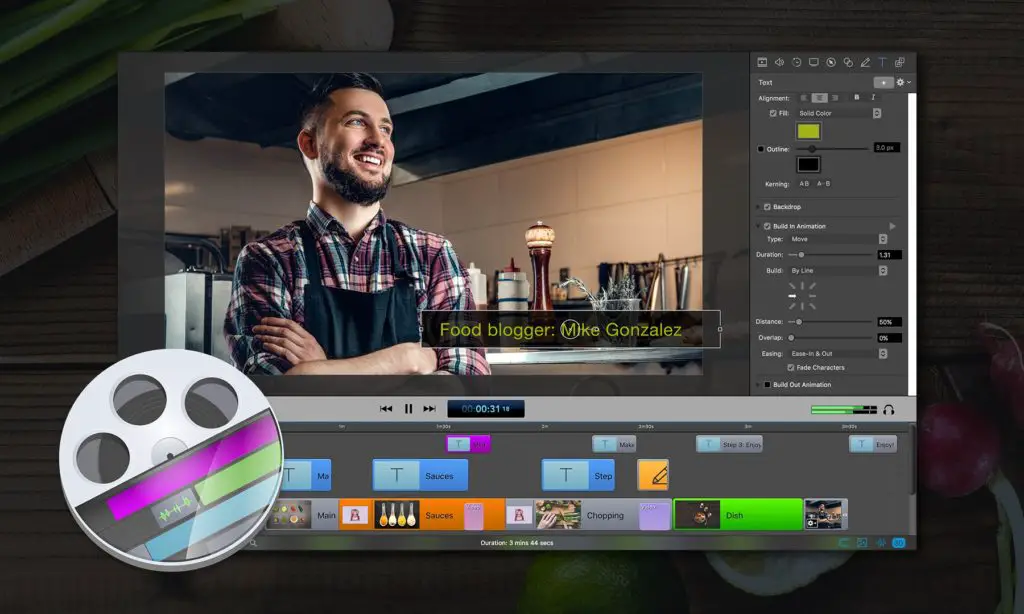 Last but not least, we have Telestream ScreenFlow. This simple screen recorder application can beautifully capture the entire screen whenever you want it to. It also includes video editing tools, so you don't have to use other software for editing the videos. But this is not free software. But they do have a free trial version. 
Having an efficient PC screen recorder makes your work 10x easier. With the help of these screen recorder tools, you can capture your PC's screen and webcam.
Also read: How to Record iPhone/iPad/iPod Screen (Without Computer)
Frequently Asked Questions (FAQs)
What is PC Screen Recorder Software?
A PC screen recorder is a software that helps you record the computer's screen to capture the ongoing activities on the screen. 
Why Do You Need a Screen Recorder?
You need a screen recorder to capture the ongoing activities on your screen, like a video, gameplay, webcam, etc. It helps you to record your PC's screen and share it with others. You can even use a screen recorder just to capture a part of the screen.
Does Screen Recording Damage Your Computer?
No, using screen recording software won't damage your computer in any way unless it contains any spyware or malware.
What are the Best Screen Recorders for PC?
Some of the best screen recorders for PC are OBS Studio, Apowersoft Unlimited, Screencast-O-Matic, and Filmora Scrn. 
---
Protect Your Online Privacy With Surfshark
[The VPN that we use here at Tech Arrival]
---
Is Adobe Captivate Free?
Just like other Adobe software, Captivate comes with a price tag. However, they do offer a free trial period. 
Is OBS Studio Any Good?
OBS Studio is one of the widely used screen recorders out there. It is not just good for recording screens, but it also allows for HD quality streaming.
Is Snagit Safe to Download?
Snagit is a reliable and efficient screen recorder app that has all the features you need. Using this app, you can screen record without any complications. 
What Does NCH Software Do?
NCH Software provides software programs for video, audio, business, dictation and transcription, telephony, graphics, and other utilities.