When it comes to transferring files between a remote server and a local client computer, we generally prefer a FTP/SFTP client. An FTP/SFTP client serves as a handy tool for uploading your files to a web server. You can also use it to download large files from a remote server. But the introduction of cloud storage has changed everything, including FTP clients.
Most of the FTP/SFTP clients today work as a simple transfer solution for WANs or LANs. But they can also support data transfers to certain cloud storage platforms like Dropbox, Azure, etc.
Also read: 11 Best Download Managers for Windows
In this post, we are going to give you a brief overview of the best FTP/SFTP clients for Mac and Windows.
List of Best FTP/SFTP Clients for Windows & Mac
1. WinSCP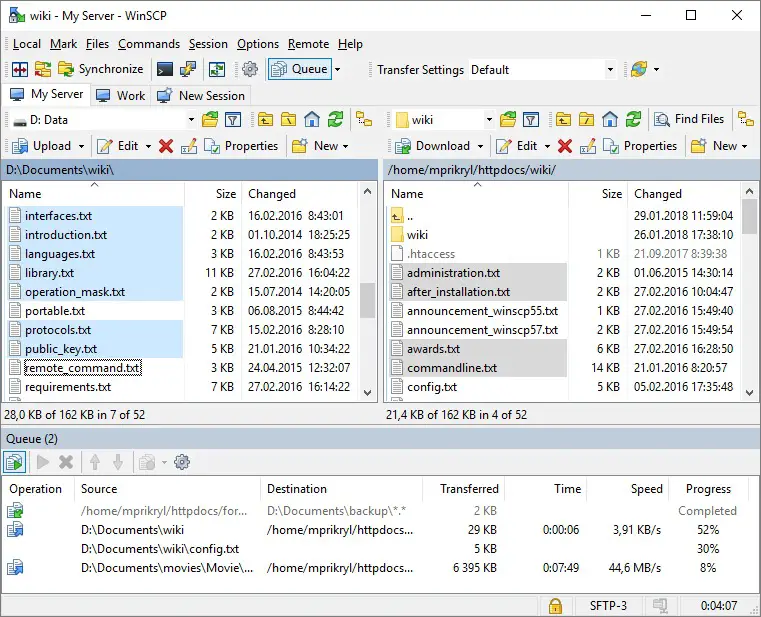 We are kicking off our list with the most powerful FTP client, WinSCP. It is specifically designed for Windows and features a very complex interface. However, it is not that difficult to learn. 
WinSCP is best suited for advanced users. It comes with all the features you need from an efficient FTP client. It supports SSH, SFTP, and FTP. It makes assigning and handling files easy.
2. FileZilla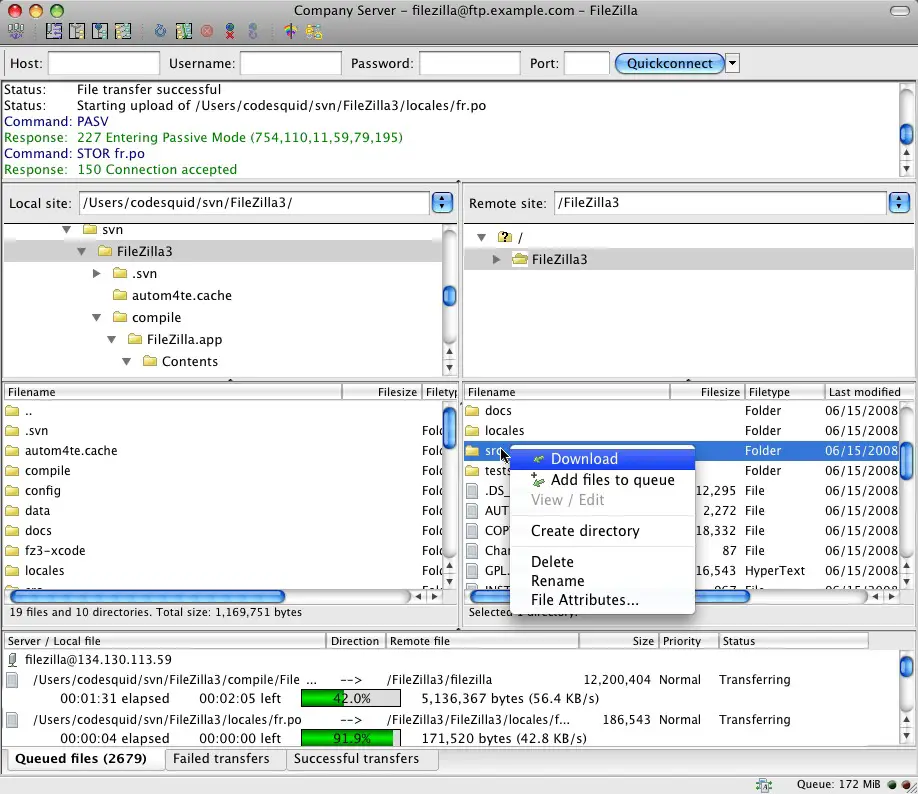 The next best option we have is FileZilla. It is a free FTP client that can work with all three major platforms, including Windows, Mac, and Linux. This is probably one of the most user-friendly FTP clients you will find.
But there is a problem with FileZilla as many of the users have claimed to have found spyware or adware packaged into FileZilla downloads. So, before you download this FTP client, make sure that everything is right.
3. Serv-U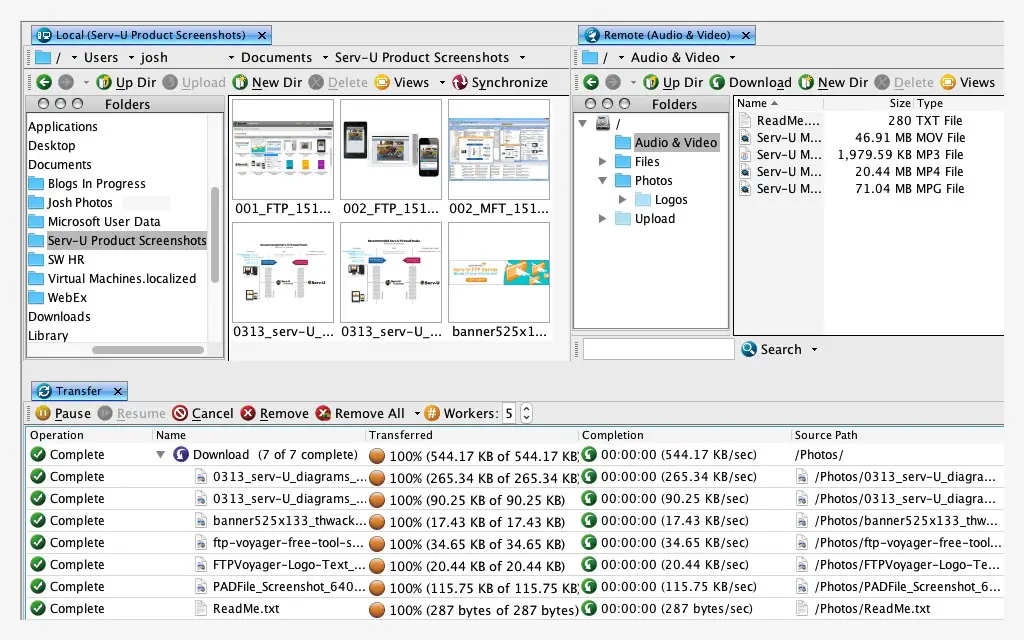 Serv-U FTP software from SolarWinds is designed to facilitate quick and easy file transfer. Using this FTP client, you can exchange sensitive files with secure FTPS over IPv4 and IPv6 networks. Not just that, but you can also view, upload, and download files from intuitive mobile and web interfaces. 
Serv-U FTP is mainly suitable for small businesses. It is safe file transfer software that can help you accomplish all your external and internal file transfer needs.
---
Protect Your Online Privacy With Surfshark
[The VPN that we use here at Tech Arrival]
---
4. MobaXTerm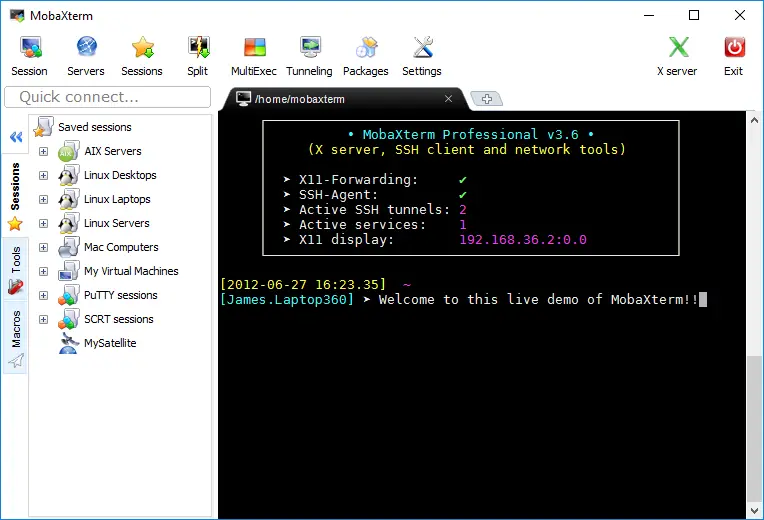 MobaXterm is a desktop solution that provides businesses with various networking tools such as FTP, VNC, RDP, and Unix commands to manage jobs on remote Windows.
It features X11 forwarding, session sharing, password management, network monitoring, and file transfer. It also has a built-in graphical tool that enables you to drag-and-drop files directly from or to remote servers using an SSH connection.
5. Free FTP
Free FTP comes with both paid and free versions. To avoid any confusion, the premium version is called Direct FTP. You can access all premium features like editing tools and standard file transfer by opting for the paid version.
Free FTP has a very neat interface that makes it easier for users to handle it. To take things up a notch, it offers a complete web design toolset for easy organization of files and quick edit. With the help of this FTP client, you can edit the files on your server and upload them with ease.
6. Cyberduck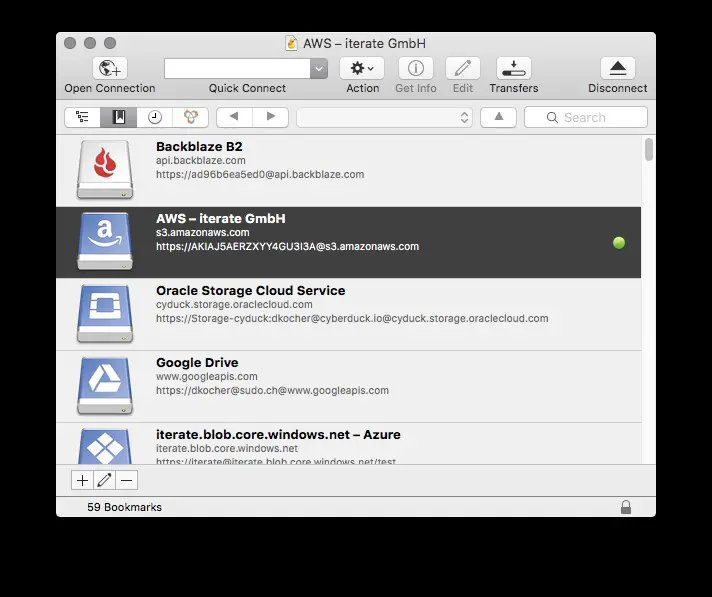 Next in the line, we have Cyberduck. If you need a user-friendly FTP client, then this could be the best choice for you. The good thing about Cyberduck is that it can be used by both advanced users and beginners.
Unlike many other FTP clients, it is compatible with both Mac and Windows. It allows you to choose a code editor of your choice and open files for editing with just a single click. Last but not least, this FTP client is available for free.
7. Transmit 5
This is yet another very popular FTP client available for Mac users. It is mainly used by web developers. It is packed with loads of features such as disk option, higher speeds, syncing, etc.
The best thing about Transmit 5 is that it integrates perfectly with your Mac device. This makes it easier to handle it. You can add transmit shortcuts to Finder for quick access. It supports different types of connections, including SFTP, SSH, FTPS, and FTP. It also has a code editor that allows for easy file edits.
8. ForkLift 3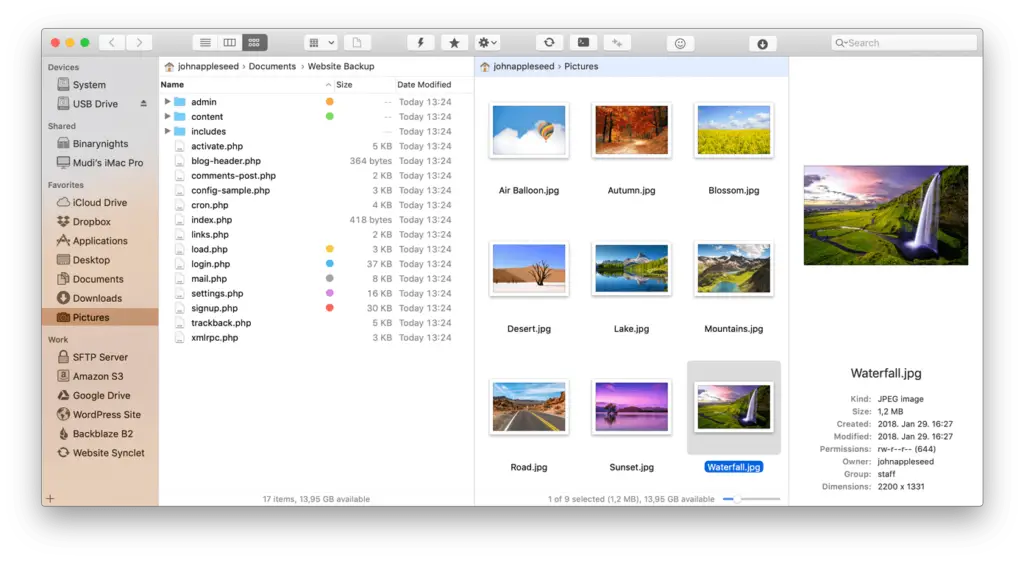 If you are looking for an efficient FTP client for Mac, then Forklift 3 could be the best choice for you. It helps Mac users to transfer files across multiple servers and networks without any hassles.
It is packed with many useful features that make it stand out from other file transfer clients. One of the many good things about Forklift 3 is that it supports multiple languages, including Chinese, English, French, and more.
9. WS_FTP Professional
Lastly, we have the WS_FTP Professional, which is a commercial FTP client for Windows. It stands out from other FTP clients because it offers enterprise-grade security with 256-bit AES, SSH, OpenPGP file encryption, and FIPS 140-2 validated cryptography for transfers.
---
Protect Your Online Privacy With Surfshark
[The VPN that we use here at Tech Arrival]
---
It also has an advanced file search, faster speeds, drag and drop transfers, and many other features that you will find useful.
Having a reliable and efficient FTP client can help transfer files with ease. The FTP clients mentioned in the post are all trusted software. Some of them are free, while others have both free and paid versions. You can make your pick based on your requirements.
Also read: 12 Best Torrent Clients You Should Try
Frequently Asked Questions (FAQs)
What Does an FTP Client Do?
A File Transfer Protocol client (FTP client) helps establishes a connection between a remote server and a local client computer. It provides the dual-direction transfer of files and data between two computers over an internet connection or TCP network.
What is the Fastest FTP Client?
If you want the fastest FTP client, then FileZilla would make a good choice. It is an open-source FTP client. It is fast and can handle simultaneous transmissions, and supports SFTP and FTPS.
Is There a Free FTP Client?
If you are looking for a free FTP client, then you can consider using FileZilla. It is a free FTP client that only supports FTP. It is open-source software distributed under the terms of the GNU General Public License.
How Safe is WinSCP?
WinSCP is one of the safest FTP clients you will find. It supports three file transfer protocols, including SFTP, FTP, and SCP.
What is FTP vs. SFTP?
FTPS adds a layer to the FTP protocol, whereas SFTP is an entirely different protocol based on the network protocol SSH. Unlike both FTP and FTPS, SFTP uses only one connection. It encrypts both data files and authentication information being transferred.