A strong social media presence can substantially increase your blogging reach while using WordPress. Here are 10 social media-centric plugins to enhance your WordPress blog.
Also Read: Best Managed WordPress Hosting That You Should Try
List of Best Social Media Plugins for WordPress
1. Mashshare
Share buttons embedded into the content of your blog encourage people to share the material you wrote on their favorite social media feeds. This plugin offers specialized sharing buttons such as those that show how many other people have also distributed the content on their social media feeds.
2. WordPress to HootSuite
Hootsuite is an all-encompassing social media management tool allowing post scheduling and much more. With the WordPress to Hootsuite tool, bloggers send their WordPress content directly to Hootsuite, then use Hootsuite to decide how best to distribute it across social media platforms.
3. Social Count Plus
This plugin provides simple and appealing numerical and icon-based additions to your WordPress blog that tell viewers how many followers you have across various social media channels or the number of times people "liked" the blog or post on Facebook. It has a comment counter, too.
Consider using Social Count Plus when your primary goal is to get more social media followers and you want to see visual evidence of successful outcomes — or notice which posts are most successful out of all the ones you write.
4. Social Media Flying Icons
There are so many social media plugins for WordPress that it's easy to potentially download too many premium options and realize you've gone over your budget. You might put this one on your list of the best free WordPress plugins.
It shows social media icons as a floating bar on your WordPress blog. Then, the icons move around the page as people scroll. You can also choose from over two dozen styles to suit your blog's existing theme.
5. Social Warfare
If you're a new blogger or just want to install the most worthy WordPress plugins, Social Warfare is worth a look because it offers several social media features in one tool.
Besides simplifying adding sharing buttons, this plugin has a Social Recovery feature that preserves your share counts even if you move to another domain. Create shareable quotes and custom Twitter content to boost your reach, as well.
6. Social Login
If people think the registration process for your WordPress blog is too time-consuming — and it requires them to remember even more login details — they may resist doing it. But without an account, they likely can't leave comments on your blog and let you know which posts they liked best or how you could improve.
The Social Login plugin works with a person's existing social media account and allows them to register and login as a visitor to your WordPress blog using social media details instead of filling in registration fields yet again.
The plugin has compatibility with over 30 social sites. It's also fully compliant with all U.S. and European data protection laws.
7. Revive Old Post
Evergreen content could drive as much social media traffic to your site as new material, or even more. You can ensure your social media blog followers see your older posts by using this purposeful plugin.
You can also tweak settings in the plugin so that it automatically posts the content to Facebook and Twitter. Revive Old Posts suggests hashtags to use based on the topics discussed in the older material. By inserting them with the main post, you could improve social media performance.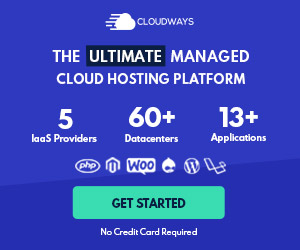 8. Instagram Feed
You can get the gist about what this WordPress plugin does by looking at its name. It permits displaying one or more publicly accessible Instagram feeds on your blog.
Also, it offers full customization over how the feeds display. Put all of them on one page of your blog or scatter them throughout several pages. Manipulate the size of the feeds and how large the displayed images are, too.
9. Better Click to Tweet
Even if people create accounts on your blog, they may need more encouragement to share the posts on Twitter. This plugin provides that for them. It's free and allows you to highlight a portion of text that people can click to share on their Twitter feeds.
This plugin is particularly useful if you're trying to become more of a social media authority figure and want people to pay attention to the things you say and value them. Choose whether the resultant tweets include your blog's URL or not, as well.
10. Blog to Social
Blog to Social is a reasonably priced social media manager for your blog that offers a free version, too. If you opt for a premium tier, rates start at less than $7 per month.
This plugin lets you automatically share WordPress posts on multiple social media accounts to maximize your promotional capabilities. Then, if you decide to pay for the service, automatically publish your new posts to social media feeds as soon as you press the "Publish" button in the WordPress interface. Alternatively, choose the best time to make your posts hit the mainstream depending on your assessments of users' habits.
There are also custom sharing opportunities that permit editing posts with hashtags or individual comments for each social network used. Then, the content seems more personalized for the readers associated with a particular channel.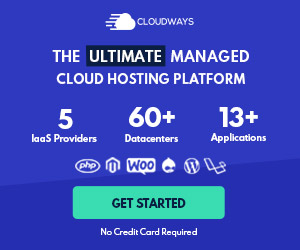 11. Monarch
Over 500,000 people use Monarch to improve their social media reach with WordPress. That's not surprising, considering this plugin offers more than 80 themes. It has compatibility with more than 20 social networks. Plus, when you're deciding where to put your sharing buttons, Monarch lets you pick from five possible locations.
PS: We love Monarch and been using it since a long time <3
12. Super Socializer
Despite not making you pay a penny to use the plugin, Super Socializer offers an incredible amount of personalization for social media buttons on your WordPress blog. You can make thousands of tweaks to buttons based on size, color, design, and more.
Also, there's no need to register to use the plugin. Just download and install it, then start seeing how easy it is to make your social media sharing buttons appear just the way you like them.
13. WP Social Sharing
Most of the plugins covered so far offer multiple features, and that's desirable for many WordPress bloggers. However, you might prefer a lightweight option that only allows adding sharing buttons to the blog, especially if you're just starting to embrace the idea of expanding your social media presence through blogging.
In that case, try WP Social Sharing. It provides sharing buttons for seven well-known social media sites. You can also reorder the buttons or add the buttons at the start or end of your content.
14. Social Pug
Social Pug offers both free and premium versions, allowing you to pick the one that's most appropriate for your needs. The free version works with five of the biggest social media networks and provides four placements for social media buttons. Plus, you can edit the labels for the buttons to maximize engagement and make the text as relevant as possible for your audience.
If you decide to go with the premium version, it allows creating pop-up social media buttons that could attract readers' attention before they leave your blog. Furthermore, there are social media buttons specifically for people coming to your WordPress site on mobile devices.
15. Swifty Bar
You might realize from its name that this WordPress plugin adds an informative bar to the end of each post. Besides containing share counts and social media buttons, it gives details about your blog and the content people read. It tells them which category the post comes from and lets them quickly move forward or backward through archived posts. The bar contains average reading times for posts, too, allowing people to plan how they interact with the material and when they do it.
16. AddToAny Share Buttons
People refer to this plugin as a universal sharing platform because it lets people distribute your content on over 100 social media sites. There is an email sharing feature, too, and it helps readers send content to people's inboxes with simple clicks.
This plugin is designed to work in the background for minimum disruption for readers, too. It always loads after or at the same time as your main content.
17. SocialFans
SocialFans helps you keep track of follower totals and how those numbers change. Besides the compatibility with dozens of social networks, it permits several possible views of those counts. You can also change the skin colors of the SocialFans content to either light or dark hues, making it look maximally appealing for your site.
18. Display Latest Tweets
Readers appreciate knowing about your social media presence without actively seeking all the separate feeds you manage. This handy plugin shows your latest tweets directly on your WordPress site. When setting up the plugin, you can also customize it to show a particular number of tweets at once.
19. Social Locker
Even when you write excellent, engaging content, people may not be sufficiently motivated to use sharing buttons. Social Locker provides the extra push they need to take action. It locks premium, downloadable content that people can access once they share your posts on their feeds through the existing buttons.
---
Protect Your Online Privacy With Surfshark
[The VPN that we use here at Tech Arrival]
---
20. Cool Image Share
There's no reason to restrict sharing to text-based content. Cool Image Share integrates sharing buttons into all the images on your WordPress site. Using it could be beneficial if you create infographics to emphasize your main points or help people grasp the significance of statistics. If you're a photographer or in another image-heavy industry, image shares might boost your reputation.
Simultaneously Grow Your Blogging Audience and Social Media Impact
These plugins provide straightforward ways to get your blog content seen by the most people possible by focusing on social media feeds. After using them, it'll be evident that social media influence and blogging progress are not two distinctive goals, but rather aspirations that connect to each other.
About Author: Kayla Matthews