Many people these days have an Android device whether it is a tablet or a smartphone. The wide range of apps available for these devices means that you can make the most of your Android. These apps provide invaluable assistance in many ways, helping us with various areas of our lives. One type of app you can get for your Android device is the travel apps, which are ideal for those traveling on business or for leisure.
The various travel apps for Android can help in a number of different ways. For instance, some help with booking accommodation or travel while others provide destination information or help with itineraries. Whatever your needs, you should have no problem finding a great selection of apps to help you when it comes to travel.
Also read: Best Woodworking Apps for Woodworkers
List of Best Travel Apps for Android
Whether you are a regular traveler or you only travel on occasion, it is well worth looking into the various travel apps you can get for your Android. These can be downloaded with ease to your device, and most are completely free. There are many types of apps, such as those that help you sort out your travel money.
So, let's take a look at some of the top travel apps for Android:
1. Hipmunk
This free app provides a great all in one travel solution. You can use it to book and plan different aspects of your travel. You can book flights and hotels via the app, and you can get detailed information about the flights. The app also provides information on last minute deals on accommodation as well as reviews, destination information, and entertainment details.
2. Skyscanner
A well known and popular app, Skyscanner is ideal for those wanting great deals on flights. The app will compare prices on flights from a huge range of airlines. You can also make the booking directly through the app, which saves you time and hassle. The search and filtering facility on the app makes it quick and simple to find and compare suitable flights.
3. Hopper
This app is another one that caters for those who want to find great deals on flights. In addition to comparing flight prices for you, the app also provides information such as the cheapest times of the year to travel to specific destinations. You can find out the best time to purchase your flight ticket based on your destination, and the app will even advise you on whether you should purchase now or wait a while longer.
Also read: Best To-Do List & Task List Apps for Android
4. LoungeBuddy
More and more people these days make use of airport lounges. This provides a great way of relaxing and preparing for your flight. This app will help you to find airport lounges in hundreds of airports around the world. You simply enter some details about your trip, and the app will bring up a list of lounges that you can access either free of charge or for a one-off fee.
5. TripIt
Having a proper itinerary is a great way to make the most of your travels, and this app will help you to do just that. The free app takes the hassle and stress out of travel planning by organizing your travel plans and creating an itinerary to help you. You can sync this to your phone or view it online. You can even share it with your contacts, so they know what your plans are.
---
Protect Your Online Privacy With Surfshark
[The VPN that we use here at Tech Arrival]
---
6. GasBuddy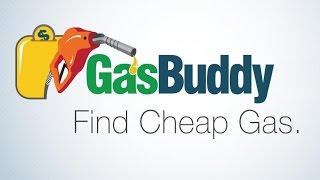 This app is perfect for those who are planning to take a road trip. As we know, the cost of filling up the tank can be high with petrol prices still very costly. This app can help to cut these costs by providing you with information on the cheapest petrol stations in your area. You can then fill up at the cheaper ones and save a fair amount of cash on the overall cost of your trip.
Also read: Best Game Hacker Apps for Android
7. Circa World Time
Another thing that can be very useful for regular travelers is access to different time zones around the world. If you tend to travel to a lot of different destinations, this type of information can prove invaluable. The Circa World Time app is totally free and will provide you with the local times in different regions of countries around the world.
8. AccuWeather
Knowing what the weather is going to be like at the destination you are traveling to can be very helpful. This free Android app makes it easy to obtain this information with minimal hassle. You can plan far more easily with this app, as you will have a better idea of the weather so you can plan your activities accordingly.
Also read: How to Travel Safely During the COVID-19 Outbreak?
9. PackPoint
Do you need a hand with packing before heading off on your trip? Well, this app cannot do the packing for you, but it can do the next best thing. You can access checklists of essential items to pack before you head off, and this is customized based on the destination or type of trip you are taking.
With so many great travel apps available for your device, you can take all of the stress and hassle out of traveling. Let us know what you think about our list of the best travel apps for Android in the comment section below.