A year from now we'd be talking about newer additions to the 'exquisite lot of video editing softwares' already! Why so? Because YouTube is not just for the creators anymore; it is, in fact, for everyone. From entrepreneurs to brands to product managers to travelers to narrators, video is viral content for anybody who has something to share & offer to an audience!
Not just that, but the competition is also the highest ever recorded in the history of video marketing and is only set to increase. Since every viewer has an array of options ranging from tutorials to explainer guides to short films to product manuals to advertisements, every viewer's attention span has begun to decline. To capture the target audience's attention, one needs to have the edge over the millions of videos produced in the same segment of work daily. 
Also read: 10 Best Free YouTube Downloaders
How Do You Do So? 
One of the major ways to increase the chances of having an edge and providing value is nothing but a good YouTube video editor. 
Keeping in mind the varieties of videos and the quality of production, we have compiled a list.
Here are our top picks meant to suit the interests and requirements of any video creator:
List of Best Video Editing Software for YouTube
1. Adobe Premiere Pro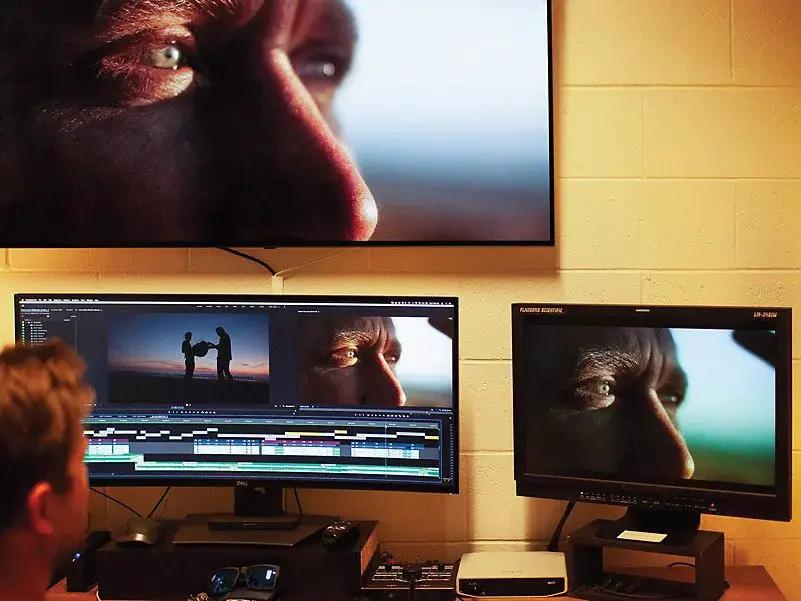 Ask any professional UI/UX designer in the industry, and they swear by Adobe and its credibility in the market. Adobe has the most professional solutions to offer, from creation to editing to merging to trimming videos. One of the biggest pros of using the software is the adaptive UI that is also fit for people with beginner's knowledge in video editing. 
Not just that, the Adobe Creative Suite also offers Adobe After Effects to enhance the results by a notch. Although no brand can beat the essence of Adobe around compiling the best creative projects, here's an analysis for you to consider:
Pros:
Versatile & Reliable imported/exported file formats.
Most Professional Timeline Video Editor.
Highly feasible with plugin support.
Ability to process any video camera files.
Excellent inbuilt varieties as a one-stop solution.
Cons:
Expensive monthly subscriptions. (7-day free trial available)
Slow rendering time as compared to other softwares.
Uses higher memory & needs a better built-up device.
2. Lightworks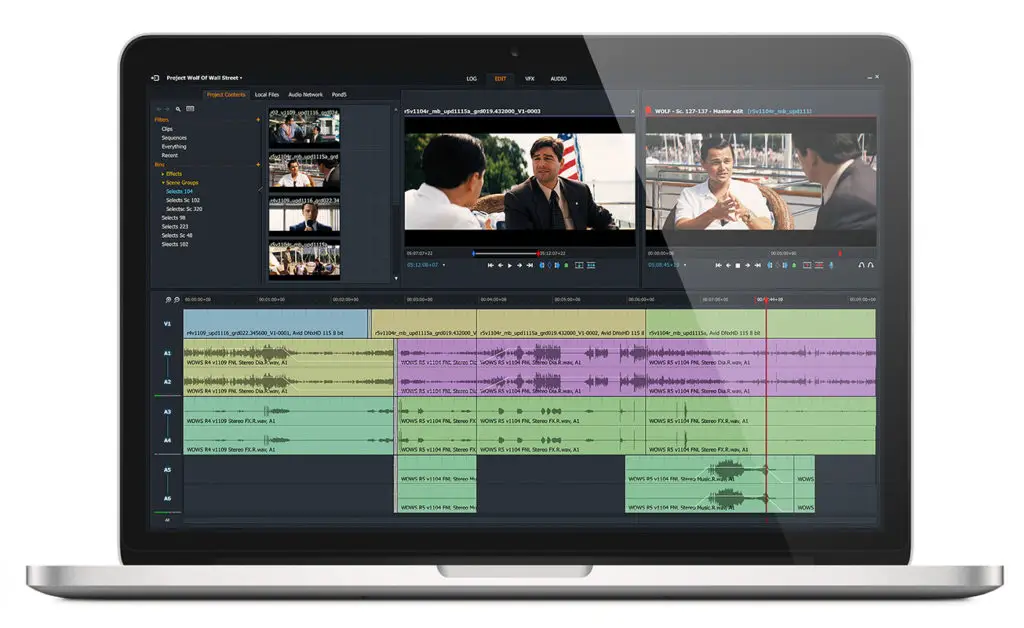 Gone are the days when video editing was best seen in the movies. With video marketing taking over industries, Lightworks has made film-level edits easier for every video maker who wishes to stand out with a unique audience experience. Also, if you're a Pulp Fiction or The Wolf of The Wall Street fan, always remember that Lightworks was the editing software that created all the magic. 
---
Protect Your Online Privacy With Surfshark
[The VPN that we use here at Tech Arrival]
---
Although, Lightworks is one of the most versatile, real-time ready software and a popular choice for an Instagram video editor, here are a few points to help you decide better:
Pros:
The free version is enough for professional-level editing.
Compatible with Windows, Linux, & Mac Operating Systems.
Amazing file format support of almost all types.
Professional sequence grading and real-time audio & video FX.
Includes low-resolution proxy workflows for 4K
Cons:
The free version has limited export format support (MPEG/H.264 files)
In-app help limited to tips. No tutorials are available.
Lesser features as compared to other softwares.
3. Corel VideoStudio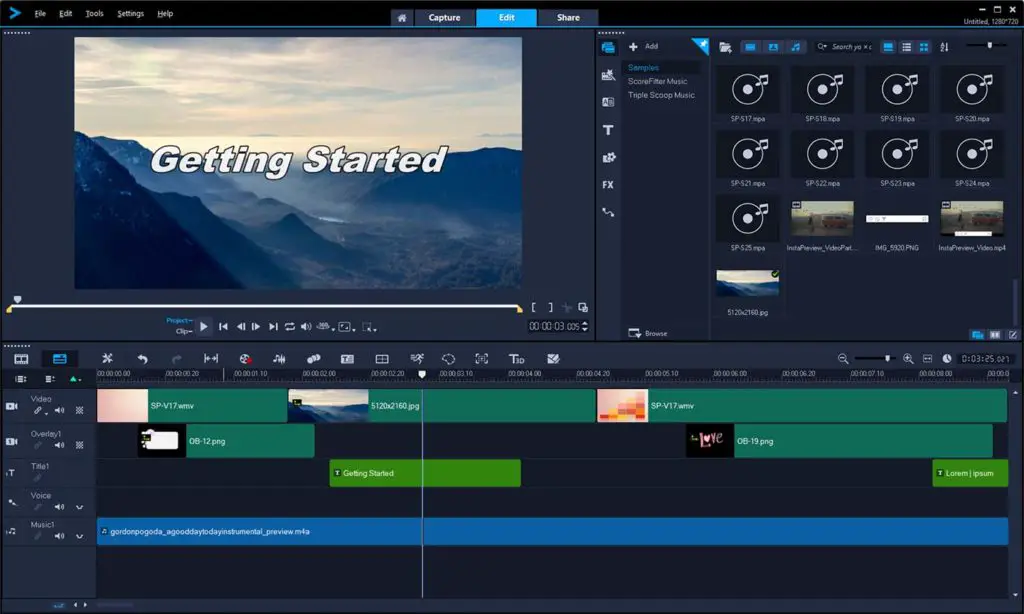 If you're a big fan of stop motion animation and 3D video editing, Corel VideoStudio is meant for you! And if that's not enough to interest you, the software also offers excellent lens correction tools, a split-screen feature, and acceleration technologies to enhance production & rendering.
Corel VideoStudio is equipped with multi-camera editing options and a shareable interface that allows you to export your video to YouTube, Vimeo, Flickr, etc. It also boasts an array of tutorials for a user experience that you'll love. Here is a list of reasons why you must (and mustn't!) try this beast software already:
Pros:
Split-screen video templates, music library, 1000 plus filters, & audio editing tools.
Multicam editing & multipoint motion tracking.
Green screen, track transparency, & fast rendering.
Motion graphic customization & stop motion tool. 
Great for 30 degrees VR, 4K Ultra HD, and 3D media.
Cons:
Lesser updates as compared to other softwares.
Only web-based support available.
Limited keyframing capability.
4. ShotCut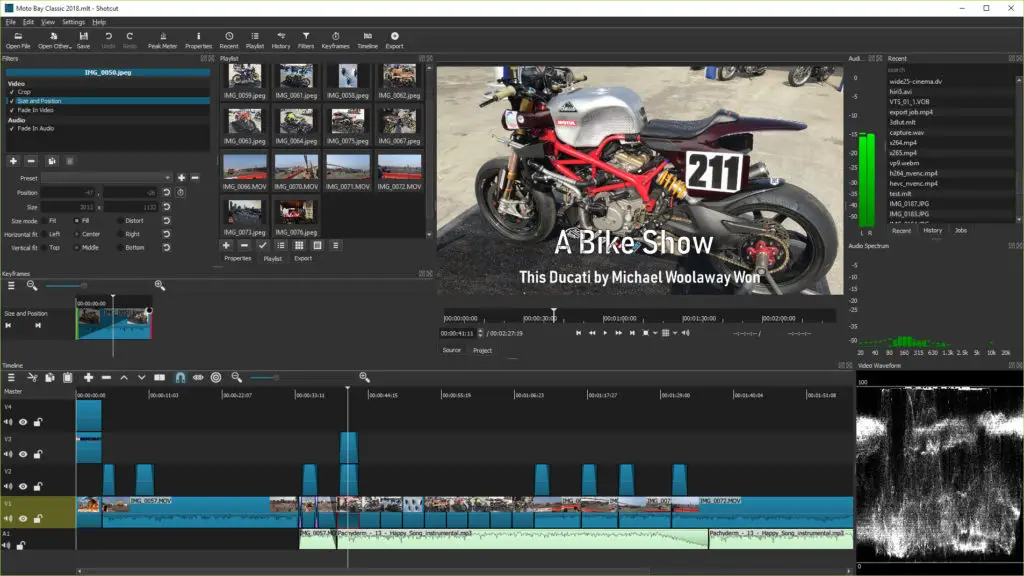 Very high quality and free video editing software, Shotcut can work on almost every OS that exists – Windows, Mac & Linux. The principle working system of the software is quite simple. You place the video and different audio fragments on the timeline and then apply your favorite effects. Once done, you can convert it into a video file. Shotcut was exclusive Linux software only. The UI is a bit confusing to understand initially, but you'll get used to it with time. It is packed with innovative features that allow you to edit your videos in the best possible manner.
Pros:
It comes with a customizable menu.
Many filters and modifying options
Automatic work process
Can configure on multiple monitors
Cons:
You cannot preview the filters
Limited keyframing capability.
5. Apple iMovie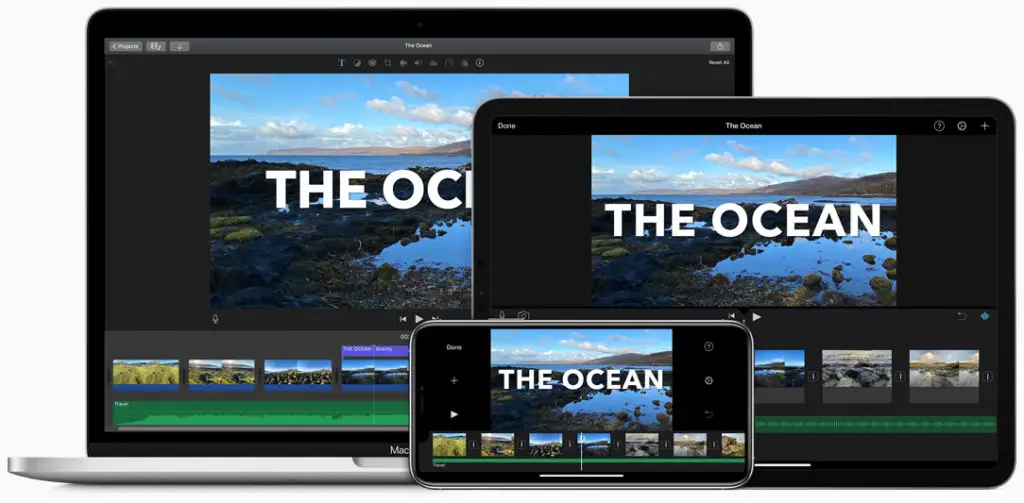 If you are a macOS user and want to edit videos on an Apple device, then the Apple iMovie is your best bet. It is one of the best software to edit videos on iPhone, iPad, and Mac. The software comes with eight different themes of music, titles, & transitions. Ten unique video filters are designed and provided by Apple. You can also use a wide range of effects like image in the image, slow motion, split-screen, and fast forward. The software also has a fantastic tool that lets you create soundtracks. iMovie's amazing tool is the "Green Screen," which helps you place the subject in any location of the world you want.
Pros:
Very user-friendly interface
Diverse option for tool selections
Comes with a Theater Mode for sharing your video on Apple devices
Supports 4K video rendering
Cons:
No option for motion tracking or a 360-degree video
Slow rendering time as compared to other softwares.
6. Final Cut Pro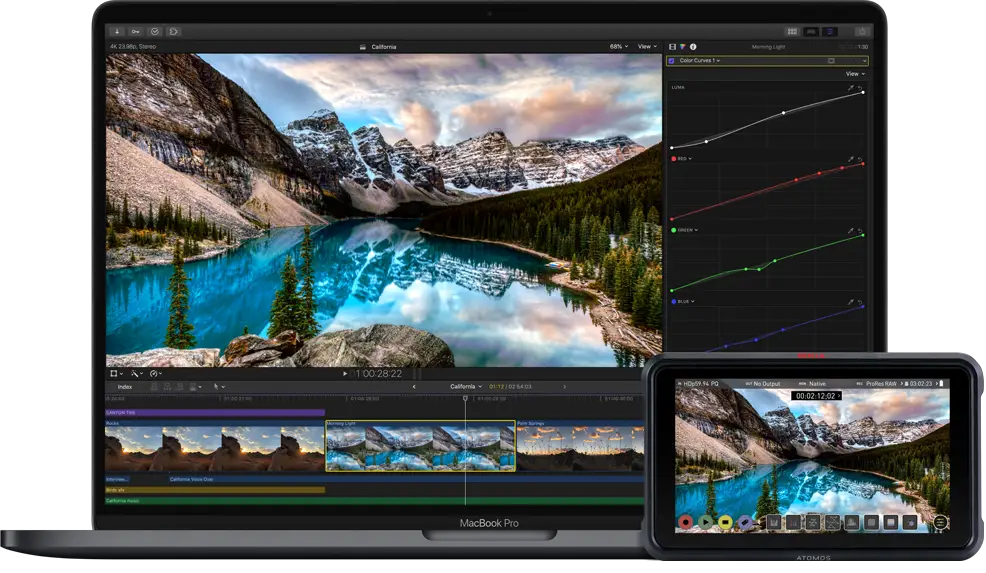 Brilliant software designed and developed by Apple, Final Cut, needs no introduction. Apple and Mac OS users are already very familiar with this software that can offer you a wide range of video editing features. The interface is quite similar to the Apple iMovie. You will come across a wide selection of video effects, audio changes, title effects, transitions, etc. You can share your videos directly from this software. Even though the software costs around $300, the versatile features are worth the money.
Pros:
Extreme high-quality resolutions
Create your keyboard collection
Preview an effect without applying
Scale any video without quality loss
Cons:
Can be costly for some people
In-app help limited to tips. No tutorials are available.
7. HitFilm Express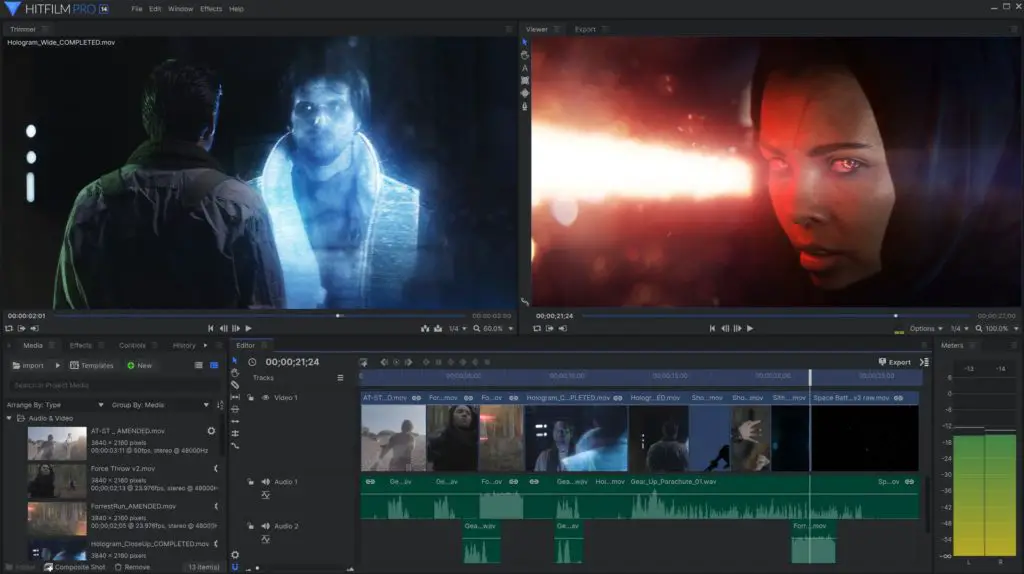 A free-to-use application, this software was developed to offer you simple yet effective video processing. You can change the entire look of your video by using the different built-in templates in the app. You can export the edited video in very high resolution without any loss of quality. You can trim clips, modify colors, and export the video to any format you want to. You can also use video masks and also set green screen chroma keys with 3D features.
Pros:
Efficient timeline editor
Very flexible export features
360-degree and 4K video support
Works on both Mac and Windows
Cons:
The export speed is quite low.
Not all content is free.
Conclusion
If we were to make a list of video tutorial softwares that worked best for YouTube earlier, our list would have varied drastically from the one we present today. And if that's not enough a reason to state how video production, editing, and marketing has evolved over the years, then you're probably missing out on growth opportunities right away. Although we've quickly summed up a go-to guide for your video editing needs, the list is never-ending if you wish to explore further. 
Also read: Best Video Sharing Sites You Should Use
If you are particularly into a niche, the market now has great editing software pertaining to specific requirements too. However, if you're just starting up or belong to a generic niche, we wish you all the best and vouch for your excellence through the softwares mentioned in this article.
Frequently Asked Questions (FAQs)
What do YouTubers use to edit their videos?
Well, actually, it depends on their taste. For example, MKBHD prefers Final Cut Pro; on the other side, Linus Tech Tips prefers their workflow with Adobe Premiere Pro. It all comes down to your preference, but you cannot go wrong with either of those. If you are looking for any other software, check out other software in the list mentioned earlier in this article.
---
Protect Your Online Privacy With Surfshark
[The VPN that we use here at Tech Arrival]
---
What Free Software can I use to edit YouTube Videos?
There are several options: Lightworks, iMovie, Shotcut and many more. You can try them all and select the one that suits you the best.