Are you planning to learn Italian? You may have tried learning another language before, or this may be your first attempt. In either case, you may be considering the most effective way to learn Italian. You will be amazed after knowing that you can learn Italian through TV shows. TV shows influence you to a great extent. They enhance your attention. By watching TV shows, you utilize all your active senses, which eyes are a great sensory tool for learning the external world. In tv shows, you use two central sensory organs: the eye and ears. Moreover, TV shows enhance your memory capacity.
How Hard is it to Learn Italian?
Studying Italian as a second language is almost as tricky as studying Spanish or French if English is your first language.
The Latin languages, or the Romance family, include Italian, Spanish, and French. This demonstrates that they are related and share a lot of vocabulary and grammar.
Even though English has Latin influences, Italian and other Romance languages are the easiest for native English speakers to learn as second languages.
Learning Italian should be significantly more straightforward if you know another Romance language.
The methods you use to learn Italian can affect how difficult it is. Later in this article, we will provide tips for understanding Italian faster.
The time it takes to learn Italian or any other language depends mainly on how diligently, frequently, and effectively you study. To master the essentials quickly, many linguists recommend at least 20 hours of study per week.
Naturally, not everyone will have 20 hours per week to study a foreign language—after all, life is busy!
You might say, "But I want to learn Italian quickly." No worries. You can start communicating quickly with the proper methods and even with a bit of practice daily.
If you have the time and want to study the language more seriously, Italian immersion is a great technique to accelerate your fluency. One way to fully immerse yourself in the culture and language of the nation is to enroll in one of the many Italian language learning programs.
---
Protect Your Online Privacy With Surfshark
[The VPN that we use here at Tech Arrival]
---
Of course, this may not be your choice if you are a working professional whose job requires 40 hours per week. However, if you are a student, see if your school offers Italian study-abroad options.
Rome is considered the best city in Italy to learn Italian, per study abroad guidelines. Florence, Milan, Naples, and Venice are some additional well-liked choices.
Studying Italian in Italy can help you become fluent in the language, even if it's just for a few weeks over the summer!
If going to Italy to learn the language is impossible, you can still become fluent by watching Italian TV and movies. It's a great way to learn Italian independently while lying on the couch or in bed.
Also read: 7 Best Translation Apps for Android & iPhone
List of Best Ways to Learn Italian
Can I teach myself Italian? How can I learn Italian?
You can study Italian independently, but traditional classroom instruction and language immersion are always the best ways to do it.
Start by setting aside at least 20 minutes a day to study Italian. You can freely experiment with different techniques to find the best way to learn Italian.
Here are some of our best tips for learning Italian at home:
1. Enjoy Movies & TV in Italian
As we've already discussed, watching Italian television and movies at home is a great way to immerse yourself in the language. Instead of studying vocabulary and grammar, you learn context through TV and movies.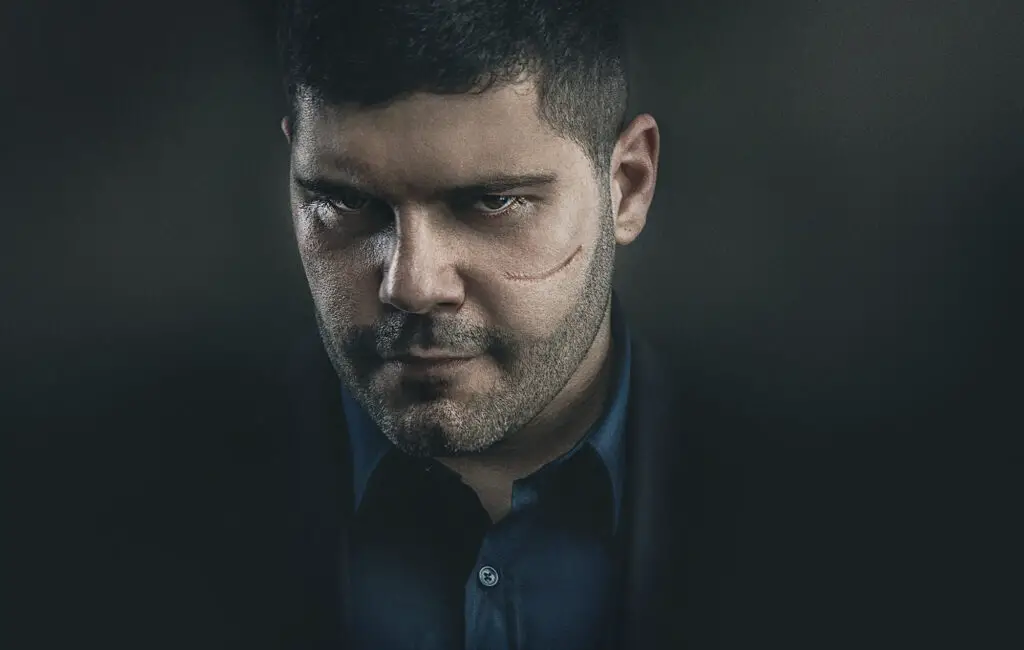 Additionally, instead of just learning Italian in textbooks, you know what Italian people say when you study the language from TV series and movies.
---
Protect Your Online Privacy With Surfshark
[The VPN that we use here at Tech Arrival]
---
You can watch Italian television programs or movies with English subtitles if you are a beginner to ensure you understand everything that is said. If you know a little Italian or are more comfortable, switch to watching with Italian subtitles to improve your listening.
Also read: 12 Best Subtitles Download Sites for Movies & TV Shows (SRT)
2. Learn Italian with Lingopie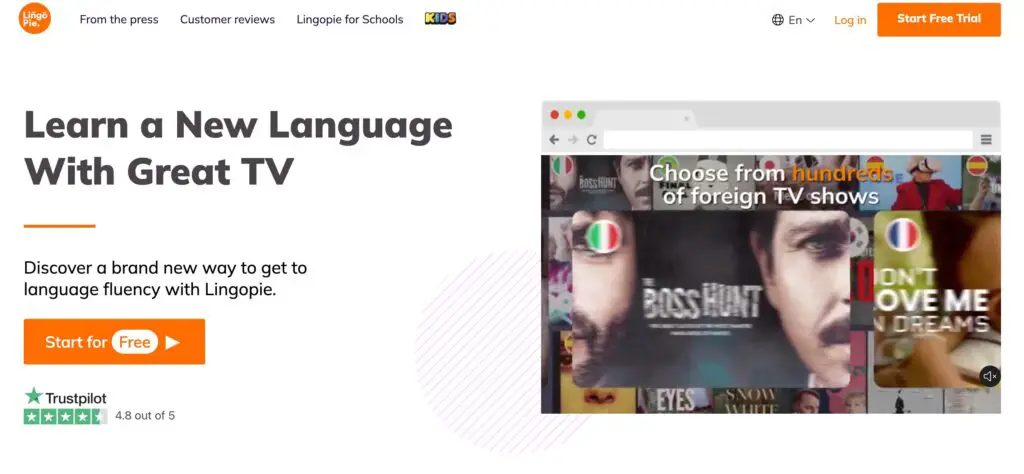 You can learn Italian with lingopie. We'll tell you more about Lingopie, one of the top online resources for learning Italian.
3. Play Games that Teach Italian
Online resources for interactive learners include a variety of apps and games in the Italian language. To learn words and phrases while playing, you can download any game and change the language to Italian.
4. Read & Write
Reading novels written in Italian is a great way to learn the language independently. You can choose whether they are original Italian literature or translations of English-language books you have already read.
Once you have finished reading, try to write a summary of what you have read in Italian. This simple exercise will help you review what you just read and put what you already know into practice.
5. Create Study Aids
Students have used flashcards for decades because they are practical study tools. Create classic paper flashcards using cardstock or digitally using one of the many flashcard apps available.
Please make a new flashcard whenever you learn a new word or phrase, such as while watching an Italian television program or movie and add it to your study material.
5. Use Applications to Learn Italian
There are many apps available that can help you learn Italian independently. Download a few different ones and try them out to see which ones you prefer and which work best.
Use your phone during lunch hours or the morning commute.
Motivations for Learning Italian: An Explanation
Italian is spoken by more than 63 million people worldwide, which is 63 million good reasons to learn it. You can benefit from various social and cultural opportunities in Italy, Switzerland, and even some African countries if you speak Italian.
---
Protect Your Online Privacy With Surfshark
[The VPN that we use here at Tech Arrival]
---
Learning Italian is a must if visiting, working, or living in Italy is on your bucket list. When you speak Italian, you will be able to appreciate even more the incredible depth and nuances of the culture. Additionally, Italian eateries will let you choose from the best items on the menu!
Other benefits of learning Italian, or any new language, including improved memory, brain stimulation, and being forced to see yourself and the world from a new perspective. There is no good excuse not to learn Italian!
So What is the Best Way to Learn Italian?
Naturally, watch TV!
This article has given you many tips on how to learn Italian. Continue reading to learn more about how Lingopie can help you if advice on learning a language while watching TV piques your interest.
Studies are increasingly demonstrating that individuals who watch television shows and movies in a foreign language have superior comprehension, pronunciation, vocabulary, and grammar to those who do not, in addition to using other study methods. Some do not see.
While studying from textbooks and doing exercises can sometimes feel like a lot of work, watching Italian TV and movies is pure joy! While watching top-notch Italian television and movies, you won't even realize how many new words and grammar rules you pick up.
Consider the effects of television on children as they mature. They learn new words and phrases from their favorite animated characters, and their comprehension and pronunciation improve over time.
Why not learn Italian the same way you learned English at school? Thousands of hours of the best international television are available on Lingopie, including various compelling Italian films and television shows.
Whether you speak Italian at a beginner or advanced level, the platform is for learners of all skill levels. You can switch between Italian and English subtitles for each show.
Additionally, you can click on any word or phrase while viewing to get the translation right away. After watching, you can use the built-in word list and flashcards to refresh what you just learned. 
Millions of language learners agree that watching TV is a great way to learn a new language. Depending on the type of show (drama, crime, comedy, sci-fi, cooking, nature, etc.), you can improve your skills while having a lot of fun. And for that reason, Italian TV series are an excellent resource for all levels of learners, from beginners to the more experienced. For beginners, ItalianPod101 will offer a thorough guide to the best Italian TV shows.
---
Protect Your Online Privacy With Surfshark
[The VPN that we use here at Tech Arrival]
---
How to learn Italian through television Learning Italian grammar, verbs, spelling, vocabulary, and other concepts is quite tricky. Based on Old Latin, this lovely language was created over many years with contributions from numerous foreign cultures. Like Rome, the fastest learner cannot claim to have mastered Italian in a few weeks. But if you have the right resources—in this case, a great Italian course and great Italian TV shows—you can learn much faster and more effectively.
By simply watching something you enjoy, you can learn Italian using television. As a result of your increased exposure to the language, your understanding of spoken Italian will automatically improve. You will also sound more native and understand grammar rules "intuitively." Would it be worth a try? Read on to learn how to watch the most-watched Italian television programs from anywhere in the world.
Where to Stream Top Italian TV Shows?
There are many ways to watch Italian TV programs from anywhere, including:
1. Satellite TV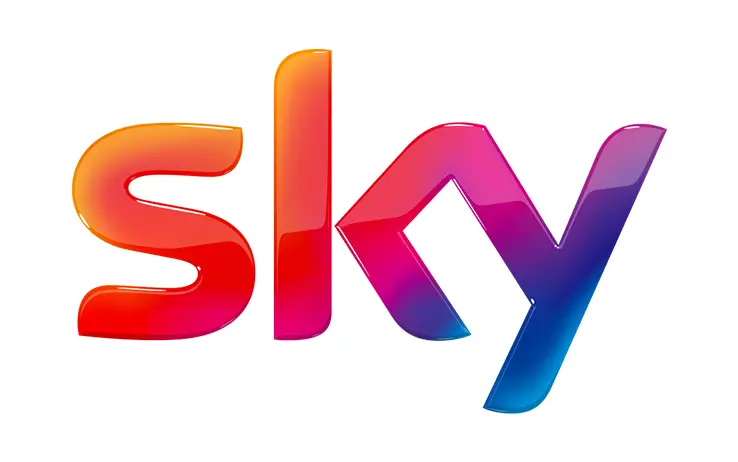 You can watch many interesting Italian television programs on your TV by subscribing to Sky Italia or Media set Premium.
2. Netflix
With a sizable local library of TV shows and movies, Netflix is a well-liked streaming service in Italy. But remember that since Netflix localizes content according to its rights, you can't watch it from your country.
3. RaiPlay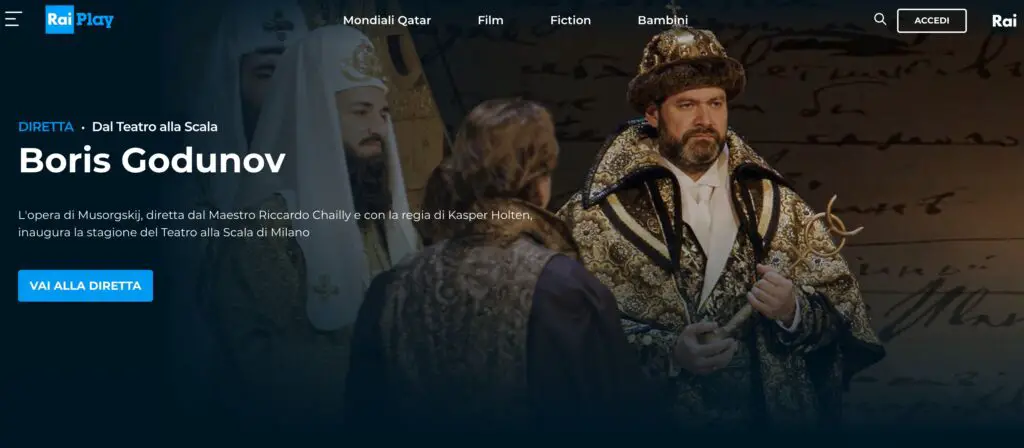 Many famous Italian TV shows are available online on RaiPlay. This is the website of the Italian public television network Rai. Go to RaiPlay and select the program you want to watch.
Other Italian TV channels also offer their programming online, at least in part, for streaming. Take DMAX or Cielo, for example.
There are some incredible Italian TV series with old episodes. There are even a few pieces of the latest ones available.
4. DVD
Amazon and other online retailers sell some popular Italian TV programs on DVD.