With more and more corporate programs relying on online methods of training, your eLearning course was supposed to be the talk of the town, but it doesn't seem to work that way for you. Does it?
While you may have created an eLearning course that is cost-effective, easily accessible and informative on top of everything, it's no good if it's not selling.
Most eLearning professionals make a mistake at one point or the other, which leads to disappointment on the sales front. But there's nothing that can't be fixed, except a broken heart and the crack of dawn.
Read through this article, and you should find the easy fix.
So, What Went Wrong? Top 3 Reasons
1. Are you sold on your course?
You may be proud of the course you have created, but are you sold on it completely? Would you take your own course and might as well pay for it as you would expect from your prospects?
If your answer is 'maybe', there's something that needs fixing here.
2. Sometimes, eLearning courses are lengthy on purpose.
The information is kept mostly fluff and repetitive only to extend the course's duration so that the price tag comes about justified. This might rake in one-off profits, but it's disastrous in the long run.
If possible, observe someone taking your course. Are they going word by word or merely skimming through the content? 15 minutes into the course and the person is slouching or has hopped onto recreational websites, it's a sign there's a huge scope for improvement.
Evaluate your course material to make sure everything included offers value to your learners. If you are not giving new information in every third sentence, the learner will lose interest and bounce off.
3. But maybe it's not the content…
When you put your heart and soul into creating the course material, and you are completely sold on it, the next thing you need to focus on is how it propagates in the virtual space. Does it reach the intended audience or get lost in oblivion?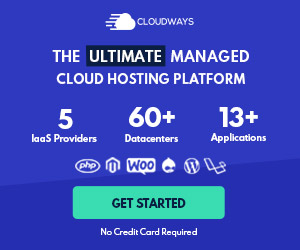 This is where choosing the right authoring tool makes a difference. An authoring tool helps you create digital content and presents various avenues to market it. Contrary to Google Documents, an authoring tool is a complex system that does all the heavy lifting so that with a few clicks here and there, you can present your content in the most accessible and engaging manner.
Are you using the right authoring tool?
There's a wide selection of authoring tools for SMBs as well as large corporations, and not all of them are created equal. Therefore, it is important to choose the one that resonates with your purpose and delivers your promise to your learners in the best way possible.
Don't know how to pick the right authoring tool? An LMS consultant, such as eLearning Industry, can help you decide on the perfect authoring tool based on your goals and budget.
How Can you Make your eLearning Course Engaging?
While every eLearning course is different, there are a few decisive factors common to all. Here's how playing around these factors can you make your course engaging and accessible.
1. The Visual Design
"A picture is worth a thousand words." This is the most popular statement in the online marketing world. "Content is king" comes after that. However, many a time, course developers end up making inexcusable mistakes in the visual design of their content. Such as,
I. Skewed Images
Nothing speaks out "low-quality" much like bad images. Pixalation, bad crops, skewed images are only some examples of it. If your image looks squeezed in or stretched out from either of the directions, it might need some correction.
The Fix: For creating an engaging course, remember to only use high-resolution images and opt for resizing the image with an online resizing tool or changing the dimensions manually rather than adjusting the image with its top and side anchors.

If you ought to use the image anchors for resizing, it is advisable to use the corner anchors because it resizes the images proportionately and avoids skewing.
II. Alignment
Alignment of images and texts is crucial for developing an engaging course because misalignment can be highly distracting for the viewer.
The Fix: Many eLearning authoring tools are now equipped with prompter and guide capabilities. They maneuver the developer in aligning the object with the rest of the objects and the screen.
III. Text to Image Ratio
It has been psychologically proven that any kind of visual stimulus improves human capacity for learning and retention. And many eLearning content developers disregard using enough imagery in their courses.
The fix: Too much of text can become cumbersome of the learners, thereby, failing to engage them. This is why using visual content like infographics, explainer videos, animations, images, icons, and illustrations is the best practice for eLearning content development.
In fact, if the lesson can be conveyed easily with the help of visuals, text can be kept to a minimal amount.
Other things like proper choice of color schemes, theme consistency, and typography are other crucial elements one must look after. In the end, it is important to use images in your course material unsparingly. Wherever needed, use hot spot screens for an enhanced learning experience.
2. The Art of Presenting Information
It is rather a mandate to only include important information in an eLearning course. However, no matter how rich in the knowledge your course content might be, it can still fizz out among the learners.
In order to build an engaging content that is not only easy to read and understand but also enjoyable there are a few guidelines that you may follow.
I. Conversationality
Remember that your course should be more of an experience than training for the learners. The key is to develop it in a tone that feels like a conversation with an expert.
One of the best and easiest ways of accomplishing this is by using a question format in your content. It might not necessarily mean having Q&A but rather, posing rhetorical questions for your readers to ponder upon.
It creates a bit of drama and when the learners are driven to think deeper on a topic, they tend to retain that information better. Furthermore, this kind of format also builds on the excitement for learning.
II. Audience Centricity
Before moving forward to content development, analyzing your target audience is vital. The reason is simple – you cannot engage a person you don't know anything about.
Whether it is for elementary grade kids, high school kids or corporate employees, the tone of your content must resonate with the readers.
Moreover, you also need an understanding of the reader's understanding. Meaning, whether you need to start a topic with its fundamentals or if it is an expert level course. Redundancy in knowledge tends to make the learners lose interest fast.
III. Actionability of Content
The global buzz of 8-second attention span is not unreasonable. And thus, there is a need for designing your content to accommodate this short attention span of readers. Using catchy titles and subtitles, indenting text, writing short paragraphs, etc., are some of the ways for achieving this.
But, one of the best ways to retain the reader's attention is by making your course content actionable and relatable.
Adding impromptu quizzes in between lessons and attaching virtual rewards with it.
Inspire them to act on certain exercises that give them experience-based learning. For instance, asking them to perform a baking soda and vinegar reaction at home and make observations before telling them the science behind it.
Ask your readers to observe things, related to the lesson, in real life and learn through experiences. This will work well if your content contains such real-life-inspired examples for them to relate with learning.
Remember to not go on with long sentences for an extended amount of time and "wake up" your audience in between with a short sentence or a question.
Throw in some analogies, stories, or fun trivia about the lesson. This can also be accompanied by graphics and animations.
In today's scenario, there are no B2C or B2B talks. It's one human talking to another. The same applies to your course material. Keep it engaging with a conversational style of writing and give references or use storytelling to enthrall your learners.
Following these tactics will enable your learners to skim through the content as well as dig up as much information as they want to. This can be achieved by including 'More Info' and 'Less info' buttons in your course material.
Conclusion
Building an eLearning course is a big responsibility. You might want to take one step at a time and delegate wherever possible. And as far as ensuring an optimal learning experience is concerned, the right authoring tool will take care of it.
The idea is to contain more knowledge in lesser pages (or web pages). It might be difficult in the beginning, but with the appropriate technology on your side, this can be achieved easily.